Fancy an epic trail riding motorcycle adventure in your back garden? Well, by back garden we mean the UK… Welcome to the UK Trans Euro Trail (TET) Guide! This beginner's article will get you started on your UK TET adventure!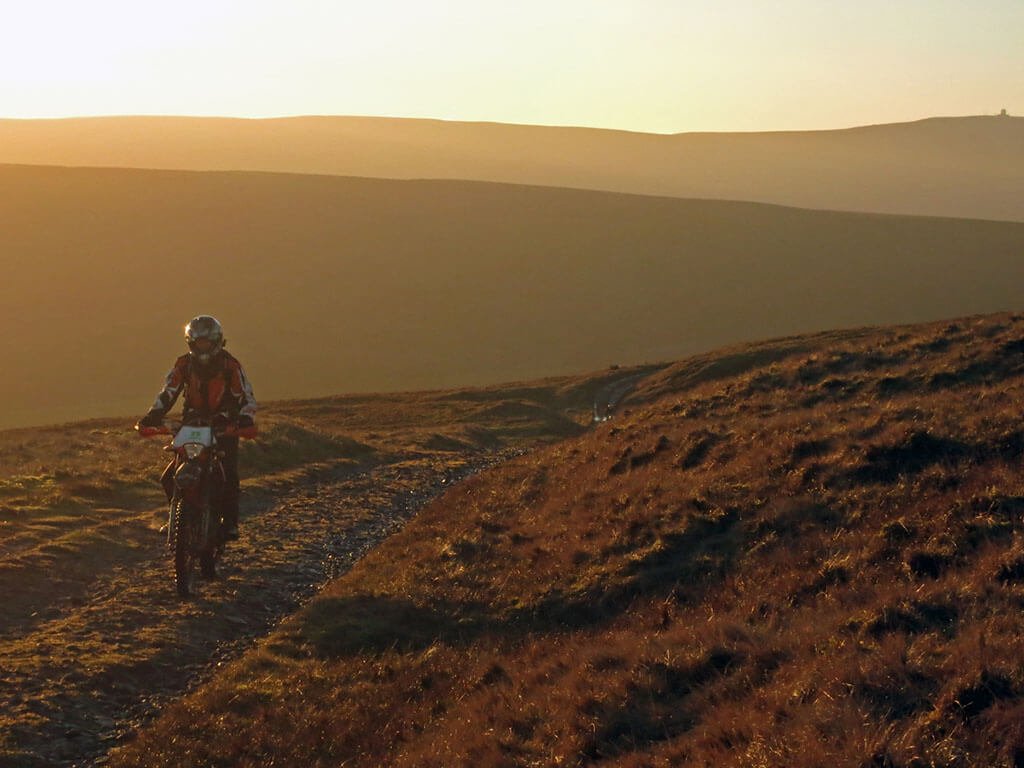 What is the Trans Euro Trail?
The Trans Euro Trail is a 45,000+ mile route spanning 34 European countries. It connects dirt roads to create an epic trail for adventure riders looking to explore the culture and incredible landscape Europe has to offer while chasing dirt tracks on two wheels. 
And to top it off, it's free and easy to access via a downloadable app! For more information on the Trans Euro Trail as a whole and across Europe, check out our guide on the TET, which covers all the basics to get you started. This article concentrates specifically on the UK section of the TET. 
READ MORE: Beginner's Guide: What is the Trans Euro Trail (TET)?
What is the UK Trans Euro Trail?
Originally a route from Dover to Newcastle via Wales, the UK TET route now includes spurs to seaports for better international connection plus four smaller satellite routes – the Borderlands Trail north of Newcastle, the Tetty Trail in South-West Wales, the Middle England Trail through Southern England and the Great Western Trail through England's South-West peninsula. 
How long is the UK TET and how much time do you need to complete it?
The total length within England & Wales is 3,846mi / 6,190km which will take 39 days to complete for riders averaging one hundred miles per day. That said, there are no such things as average days so the duration of any given expedition will depend on many different factors and most riders will instead plan a route that uses the TET over any given number of days.
Difficulty level?
Individuals need to understand and accurately appraise both their own riding ability and machine capability in a safe environment prior to riding the TET. I've attempted to avoid using routes that the typical trail riders I know would find hard or physically exhausting, though the requisite fitness ride for trail riding is often a steep learning curve for people unacquainted with it. 
The best thing to do if you're unsure of your ability level is to get some training in your home country. There are some absolutely fantastic adventure bike and enduro off-road training schools in the UK which cater for beginner to advanced riders. And you can even attend trail riding schools too. For a selection of the best off road, trail riding and enduro schools in the UK, check out the article below. 
READ MORE: The Best UK Off Road Training Schools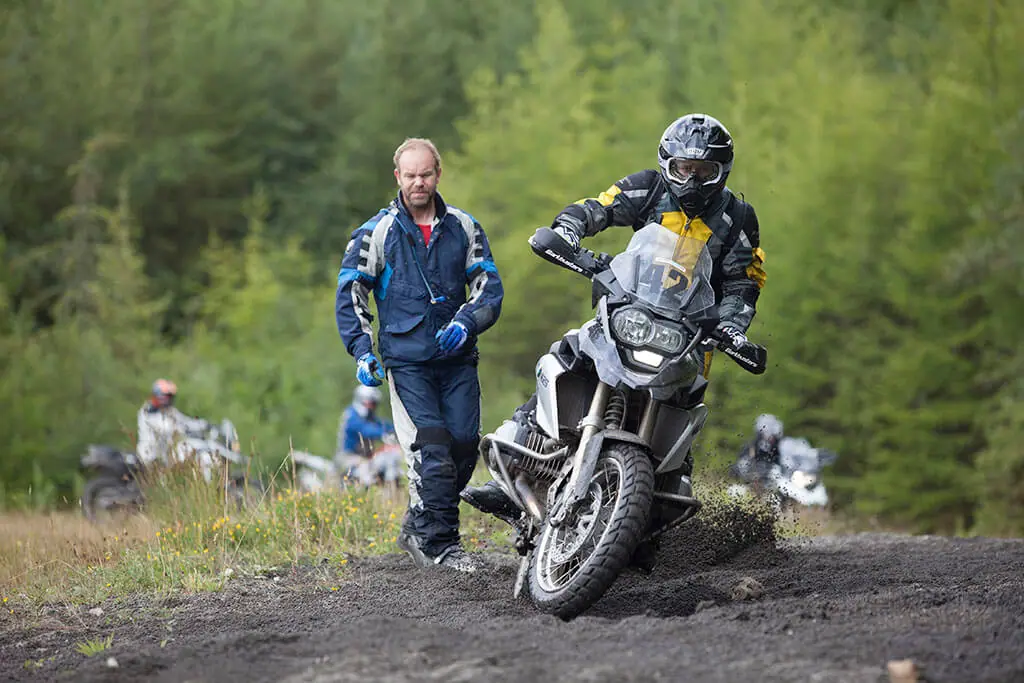 When to ride it?
Everything is better in spring and summer. More daylight, firmer terrain and better support from established tourist infrastructure. Snow can be present on higher grounds during winter months, making some parts of the route impassable. 
Where does the route start and end?
Dover and Newcastle, though with port connection at Newhaven, Portsmouth, Poole, Plymouth, Pembroke, Fishguard, Holyhead, Liverpool and Heysham.
What can we expect?
If you want to get fired up about riding the UK TET, you just have to jump on YouTube and start watching all of the excellent videos from fellow adventure riders. Here's some of our favourites:
What can we expect?
If you want to get fired up about riding the UK TET, you just have to jump on YouTube and start watching all of the excellent videos from fellow adventure riders. Here's some of our favourites:
How to download the UK TET route?
The UK route can be downloaded from the Trans Euro Trail website using the link below. On this page, you'll find loads of info on riding the TET in the UK. 
Camping and accommodation on the TET
If you want to wild camp while riding the UK TET you will need to ask for the landowner's permission. It's illegal to camp without it in England and Wales. If you do camp, do so out of the way, leave no trace, leave early and use your common sense. 
There are loads of official campsites dotted all over the country and along the TET route. You can also find hostels, guesthouses, B&Bs and hotels easily. 
If you'd like more info on motorcycle camping, check out these guides:
READ MORE: 
Any tips?
Riders must be honest about both their skill and fitness prior to planning any adventure on the TET as optimism will adversely impact the itinerary of any group that they are a part of. Mitigating risk is essential for adventure, so making sure motorcycles are well-maintained will reduce the risk of disappointment.
The TET has an inclusive culture, so please join the Facebook Group, download the app and report problems via both as a matter of good housekeeping.
And most importantly, enjoy the ride!
Read more on Motorcycle Travel in the UK 
Thanks for checking out this What is the UK Trans Euro Trail (TET)? Guide. We hope you enjoyed it! Here's a few more articles on motorcycling in the UK and Europe that we that we recommend you read next. 
Liked that? Try these next…
Are you planning on riding the Trans Euro Trail or heading on a motorcycle trip in the UK? We'd love to hear from you so let us know in the comments below!