Riding the Trans Euro Trail (TET) will be one of the best motorcycle adventures of your life! Why? Because you'll get to ride over 45,000 miles through 34 countries and along THE most epic trails Europe has to offer. And this beginner's guide will help get you started, explain what the TET is all about and how to ride it…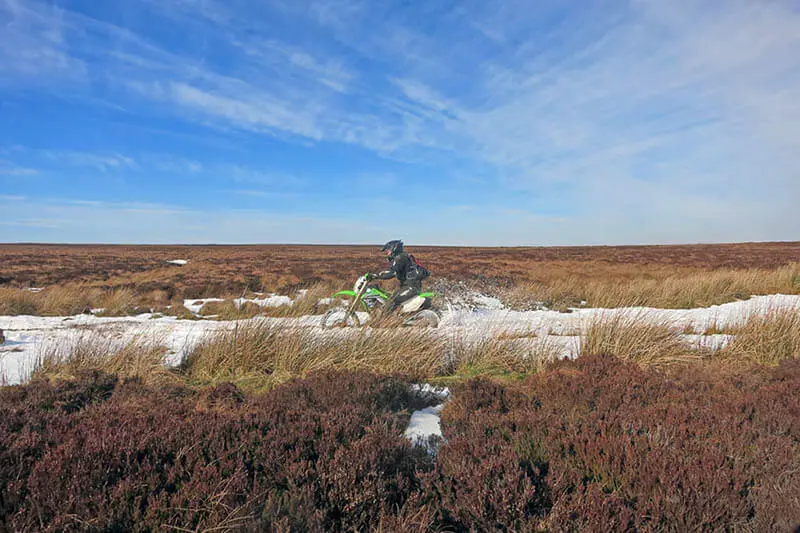 What is the Trans Euro Trail?
The Trans Euro Trail is the adventure jigsaw that we all wanted but between us could not piece together – that is, until John Ross brought together the people, technology, standards and diligence required to make a success of it.
The Trans Euro Trail (or TET for short) is a route that connects together sustainable dirt roads, scenic tarmac roads and places of interest in order to make a resource that is legal, highly customisable and infinitely variable – offering great rideability value. It spans 45,000+ miles / 73,000km across thirty-four countries between the Arctic Circle and the northern coast of Africa.
The entire route is provided free of charge by motorcyclists, for motorcyclists via a downloadable app! 
Here's what you need to know…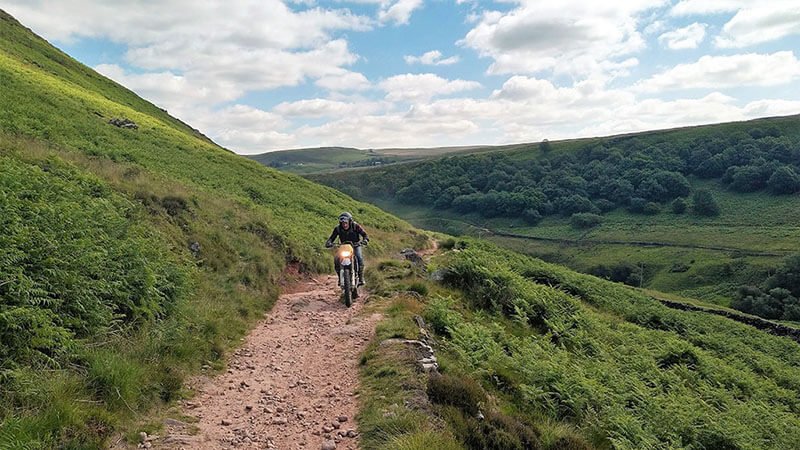 What are the road laws for riding the TET?
Normal road laws apply, so motorcycles need to be both road legal and ridden by an appropriately licenced and insured adult. Each country has a separate download page on the TET website in order to advise specific laws for trail riding, camping, and the like.
The website also hosts emergency contact information, guidance regarding what times of the year are best to ride each route, and how many days a typical rider should expect to take to complete it.
How do I find TET routes and info?
Routes are downloadable from the TET website, though users of Android devices can also download the free, excellent TET app from the Play Store. It's worth buying a cheap Android phone just to be able to make use of the app if you're otherwise loyal to Apple devices.
What riding skill do I need?
The TET is not for beginners, though neither is it designed to be overly challenging. Tarmac riders ought to invest in a trail riding experience day in order to assess both their own ability and skill prior to committing to the risk that comes with adventure motorcycling through unfamiliar territory.
There are many excellent off road and trail riding training schools in the UK. You can find a selection here:
READ MORE: The UK's Best Off Road Training Schools
How do I navigate the TET?
Several GIS programmes, GPS devices, and Apple/Android apps will view the route downloads, though as the files are quite large some of the simpler options will not work. The TET website has a non-exhaustive list of popular navigation choices, leaving specific questions best asked via the TET group on Facebook.
READ MORE: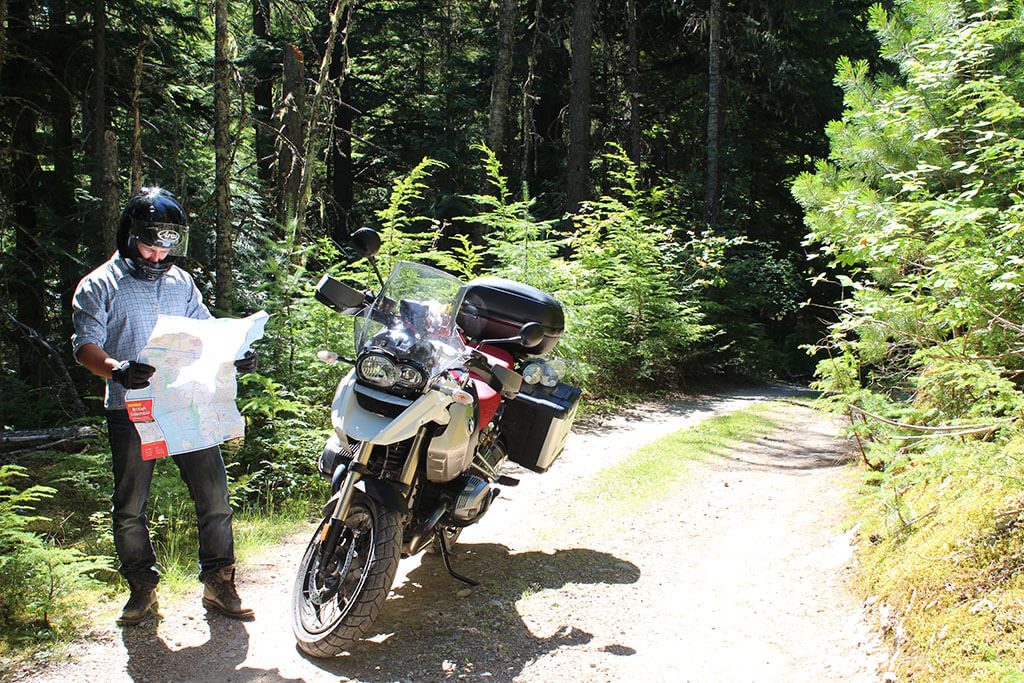 Which motorcycle should I use on the TET?
The TET was founded upon the 'light is right' ethos – after all, how many of us have finished a ride only to wish that our machines were that bit heavier?  Single-cylinder trail bikes such as Honda's CRF250L, Royal Enfield's Himalayan and KTM's 690 Enduro are all ideal.  That said, heavier, twin-cylinder road bikes with off-tarmac capability are also popular.
Motorcycles ought to be fitted with soft luggage, GPS navigation, damage protection plates/bars and trail type tyres as a minimum.
READ MORE: Adventure Motorcycle Guides
What riding gear do I need for the TET?
Good quality motorcycle riding gear and clothing is essential! Although it's easy to take too much of it! If you're planning on riding the TET, then the chances are that you have good off-road and trail riding experience and know what bike kit works and what doesn't on long days in the saddle. 
Bear in mind that if you are planning on riding through multiple countries then account for different climates and altitudes and weather conditions and pack your kit and gear accordingly. If you need help planning what riding gear to take, have a read of the Choosing your adventure riding gear guide below and the gear guides page. 
READ MORE: Adventure Riding Gear Guides
What motorcycle luggage do I need for the TET?
As your trip will be predominately on trails and dirt roads, you may want to consider taking soft luggage because it's lighter and less dangerous in a fall. There are some excellent soft pannier options out there for trail work dependent on your budget and capacity requirements. For more info on the different luggage options available and the best kit out there, have a read of these comprehensive articles next. 
READ MORE: Motorcycle Luggage Guides
Camping and accommodation on the TET
Camping rules, laws and regulations differ from country to country. For example, in England and Wales you will need to ask the landowner's permission first before wild camping, while it is perfectly legal in Scotland. You will need to check for each country you travel through, and the TET website is a great resource for looking up camping info for each individual country. Simple visit the TET homepage, scroll down until you see the countries and select the country you want camping info on. You'll find the info you need in the 'Route info' section. 
If you do camp, do so out of the way, leave no trace, leave early and use your common sense. 
If you'd like more info on motorcycle camping, check out these guides:
READ MORE: Motorcycle Camping Guides 
How can I ride sections at a time?
You can ride as much or as little of the TET as you like and in any country you like (entry requirements permitting!). The tricky bit is getting to the trails if you only have a limited time off work and a small capacity motorcycle as you're not going to want to waste half of your holiday chugging up and down motorways. 
An easy option is to use a bike transport service, which will pick your bike up and drop it off somewhere in Europe. For more info on this, check out these guides. 
READ MORE:
How much does it cost and how can I support the TET?
The TET is 100% free thanks to the effort of a team of volunteers called "Linesmen" and the good riders who choose to report problems to them via either email or the TET app.
Costs are incurred by the Community Interest Company managing the project, so donations from riders are essential in order to keep it running. There is also the opportunity within the app to donate to its creator (João) – again, a volunteer. You can help support the TET by visiting the Support page on the TET website. 
Other things to be aware of
Although the TET is routed along dirt roads that have sustained motorcycle use for decades, trail riding can be both contentious and subject to political defamation, so riders need to familiarise themselves with the TET's Code of Conduct in order to safeguard the future of our hobby.
Top tips
Respect the trails.
Respect the environment.
Respect the communities that the TET passes through.
Spend your money in rural communities.
Endeavour to be an ambassador for motorcycling.
Read more on Motorcycle Travel in Europe 
Thanks for checking out this Beginner's Guide: What is the Trans Euro Trail (TET) Guide. We hope you enjoyed it! Here's a few more articles on motorcycling in Europe that we that we recommend you read next.
Liked that? Try these next…
Are you planning on riding the Trans Euro Trail or heading on a motorcycle trip in Europe? We'd love to hear from you so let us know in the comments below!