Looking for motorcycle rental in Kyrgyzstan? Zorro Moto offer bike and car rentals as well as a bunch of other services. Read on for more info…
Who are Zorro Moto?
Dave Fuchser set up Zorro Moto in Osh, Kyrgyzstan in 2018 selling motorbike tyres and oil. By 2019 the company became Hidenau's official tyre dealer in Kyrgyzstan and an SWM importer.
Single bike rental
Zorro Moto have three Yamaha XT600E motorcycles and two new SWM SuperDual X bikes available for rent.
One of the Yam's has a 23L tank, making it suitable for the Bartang Valley.
1-7 days is $90-95, 8-14 days is $85-89 dependent on season.
The SWMs are equipped with 18L tanks and typically hit 400km. Expect to pay around $117 per day for up to 7 days. 8-14 days and it's $112. Speak to Dave for longer term rent on both bikes.
For a full cost breakdown, visit www.zorromoto.com/rentals
Tour information
Zorro also offer tailor made tours with a support vehicle and driver. Prices depend on the amount of people in your group, days, vehicles and destinations.
For info on tours, visit www.zorromoto.com/tours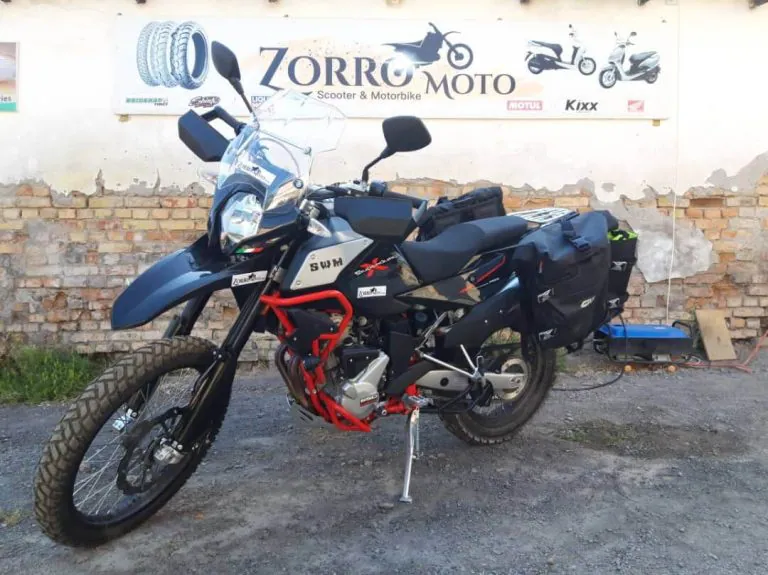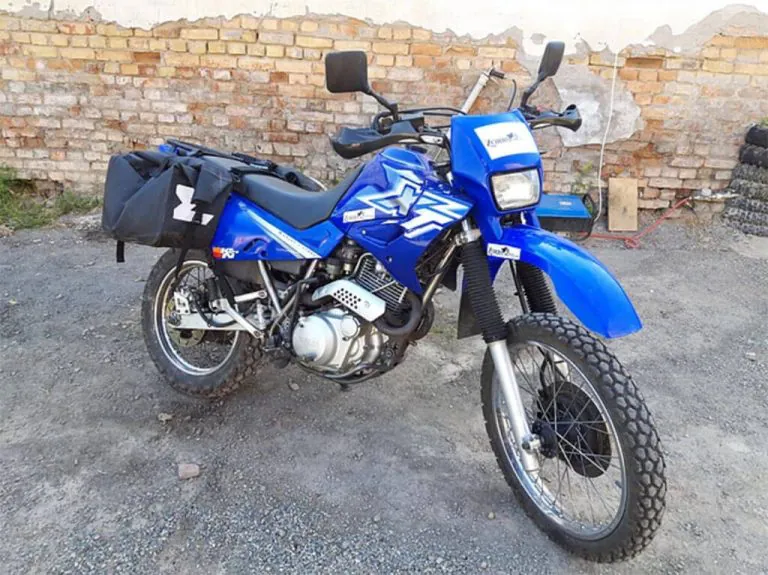 What other services do they offer?
Products
Dave stocks a range of products including tyres, tubes, filters, sprockets and so on.
For more info on their products, visit www.zorromoto.com/products
Self service
There's a roofed area with electricity and WiFi, tools, lubricants, jet wash and sprays for motorcycle travellers to work on their own bikes.  
Mechanic service
The ZorroMoto team offer tyre changing, air filter and oil filter changes and servicing for your own bike. 
Long term storage
You can store your own bike there with a dust cover. It's monitored by CCTV and has a night guard.
Postage
If you need to order spare parts for your bike, ZorroMoto can provide a DHL pick-up and parcel storage, or shipment to other countries.
Extras
The team are working on linking a hostel and coffee restaurant together for bikers. 
 For prices and info on their services, visit www.zorromoto.com/service
How to get in touch
To get in touch with ZorroMoto for motorcycle rental in Kyrgyzstan, use the below info:
Email: zorromoto.osh@gmail.com
WhatsApp: +996 55 363 10 80
Website: www.zorromoto.com
GPS: 40.533556  72.795058
Read more on Motorcycle Travel in Kyrgyzstan
Thanks for checking out our Zorro Moto Rental Guide for Kyrgyzstan Guide. We hope you enjoyed it! Here's a few more articles on motorcycling in Kyrgyzstan that we recommend you read next.
Liked that? Try these next…
Have you used ZorroMoto's services? Let us know what you think in the comments below!