Xinaliq is the highest and most remote village in Azerbaijan and Laza is an untouched rustic beauty. These villages need to be at the top of your Azerbaijan itinerary. Here's your ultimate guide to visiting both…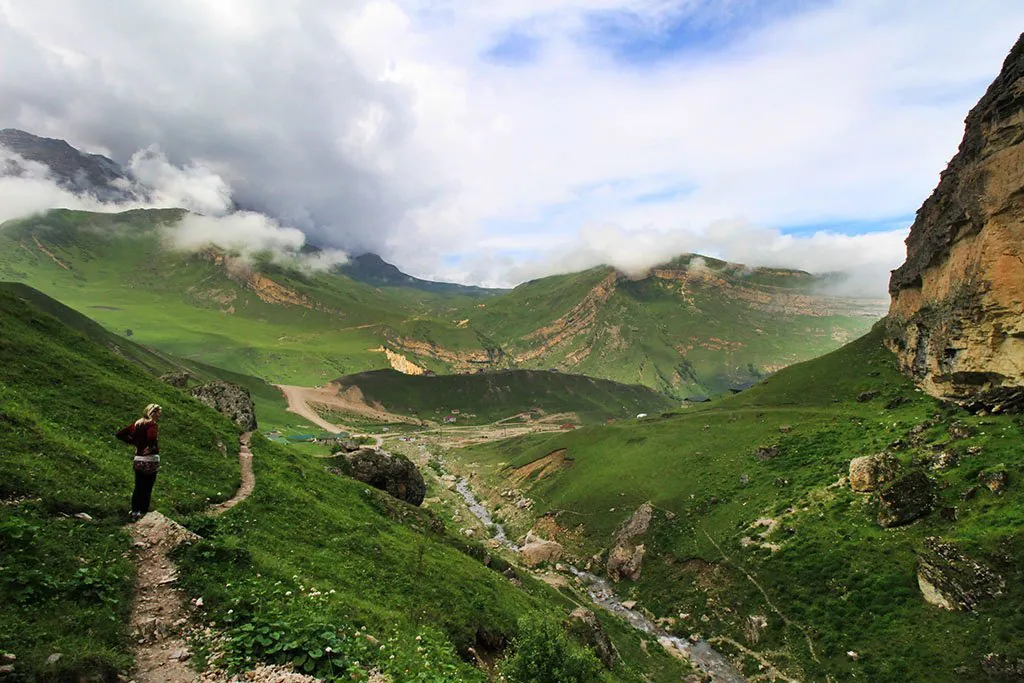 The Xinaliq and Laza, Azerbaijan Guide
Thick clouds blanket the valleys, hiding them from prying eyes. Forgotten trails weave their way high into towering cliffs as rapid rivers crash beneath. Magical waterfalls pour down from mountain tops as lush green trees and vines tangle their way up. Xinaliq and Laza are locked in a bygone time; rural, detached and untouched. Walking through these villages feels like exploring a forgotten world – if you're heading to Azerbaijan then you must visit these villages. Here's how.
How to get to Xinaliq and Laza
Let's assume you're in Baku and planning your trip from there. If you don't have your own transport and want to use buses and taxis then it's not going to be a walk in the park. You need to get to the central bus station and find the bus heading to Quba.
Once in Quba's bus station you will need to ask around for people heading to Xinaliq or take a taxi. The bus ride to Quba is about 2 hours and should cost £2. The drive from Quba to Xinaliq is 1 hour and can be a bit more expensive, especially if you're not in a shared taxi.
Taking public transport to Laza will be exactly the same, except once in Quba ask around for anyone heading to Laza – it'll be an hour as well. You can't trek from Xinaliq to Laza. You'll need special permits and it's very, very unlikely and a huge pain.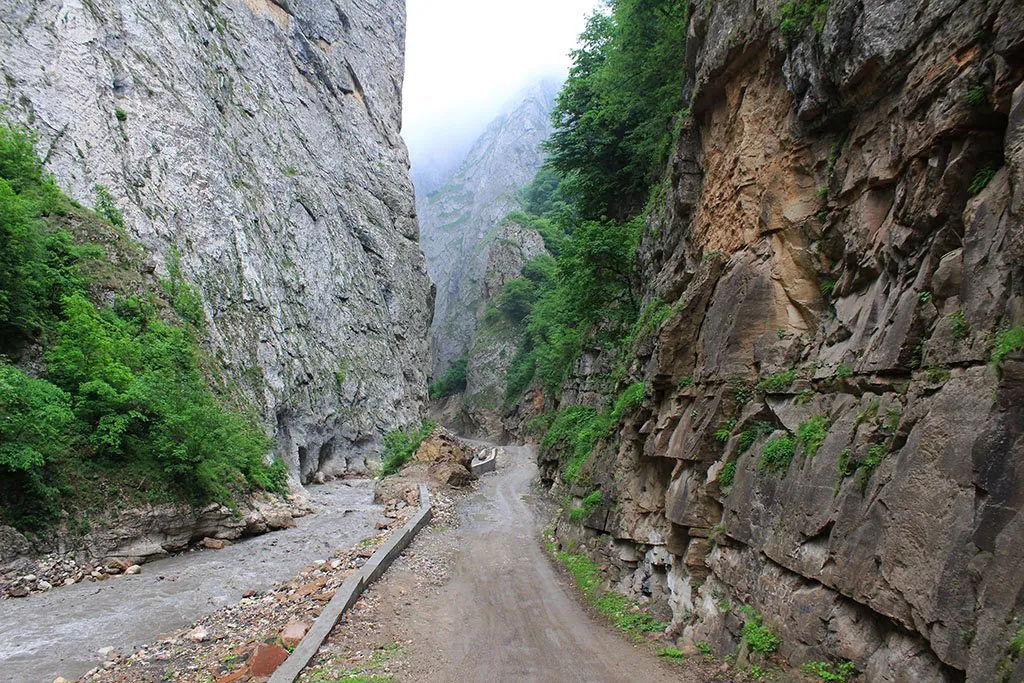 The best option is to take your own vehicle or rent one. We rented a car from from these guys, Karavan Rent a Car Baku in Baku. For more info on Baku car rental see our Top 10 Things to do in Baku guide here. If you have your own vehicle you can drive from Baku to Quba, onto Xinaliq and stay a night. Then drive back to Quba and north to Laza and stay there a night. Before heading back to Baku the next day.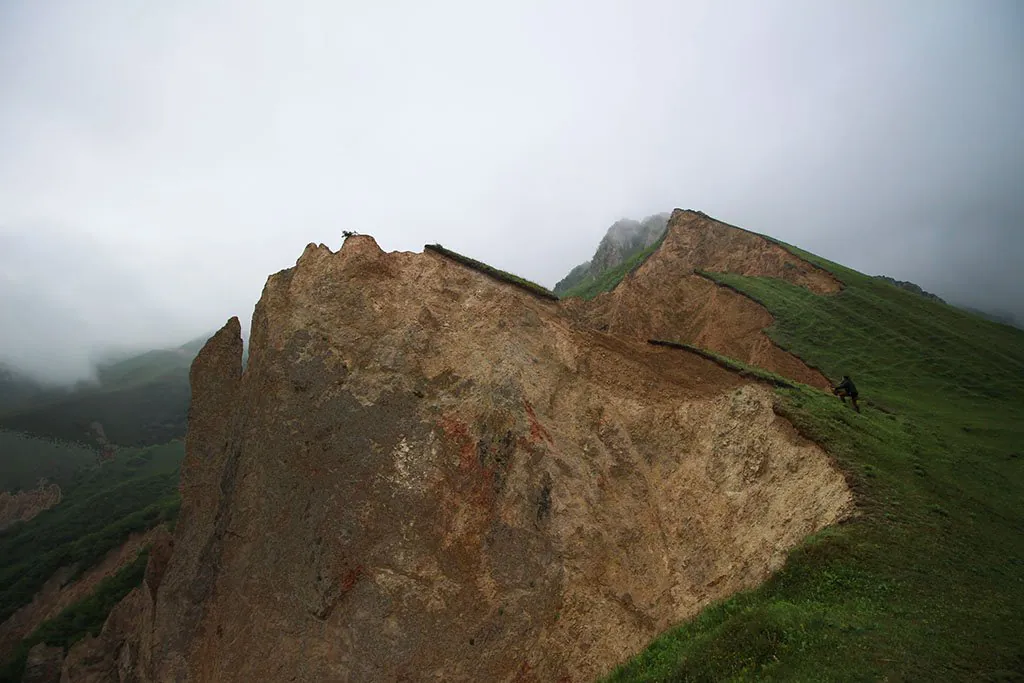 Don't be put off by self-driving and renting! Renting a car in Azerbaijan is very easy, the drivers are good (especially compared to neighbouring countries), there's a huge police presence so everyone drives sensibly, petrol is easy to find and cheap, rental prices are reasonable (£20 a day including insurance) and the roads are in excellent condition.
Here's three good reasons to drive yourself:
1. The roads to Xinaliq and Laza are incredibly beautiful and you'll want to stop every five minutes to take pictures.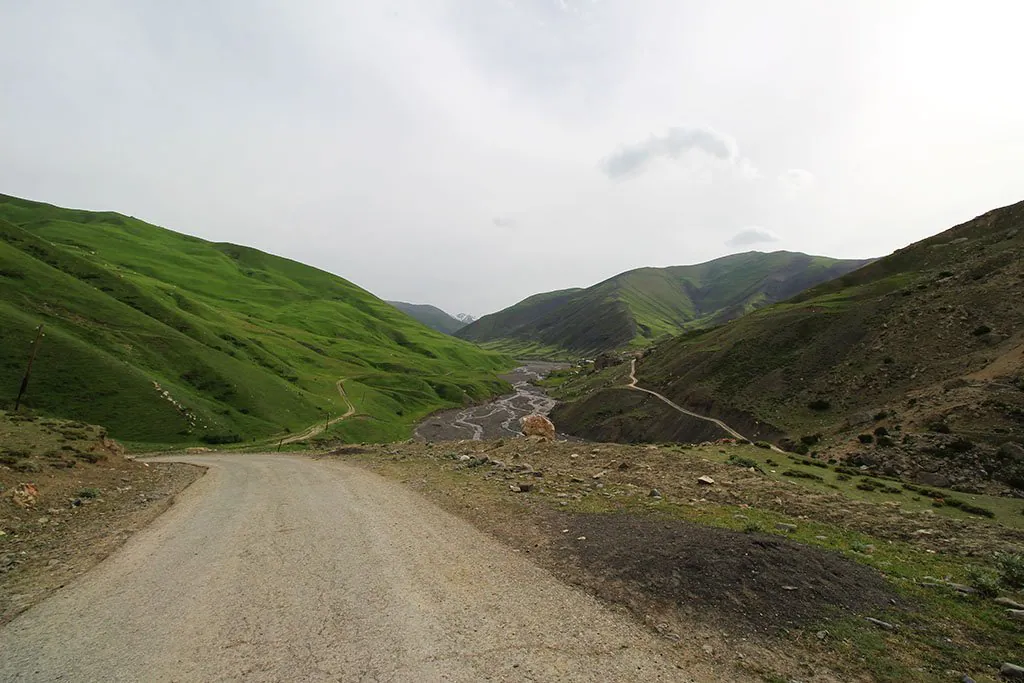 2. You can take a 5-minute detour and drive through the Candy Cane Mountains!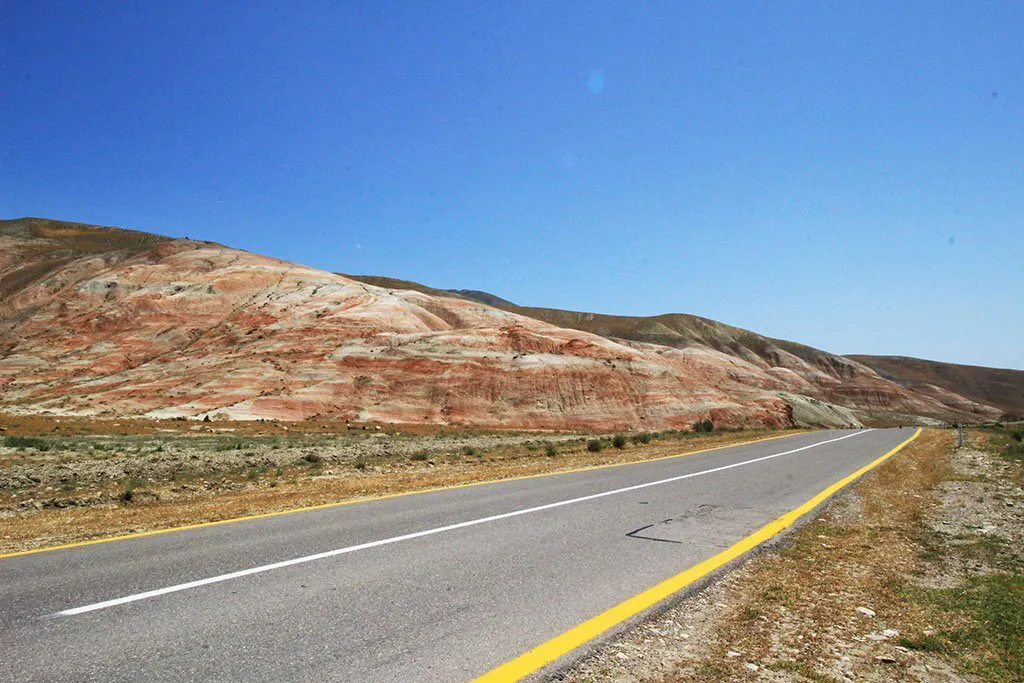 3. Once you arrive in Quba it's well worth visiting the powerful Genocide memorial.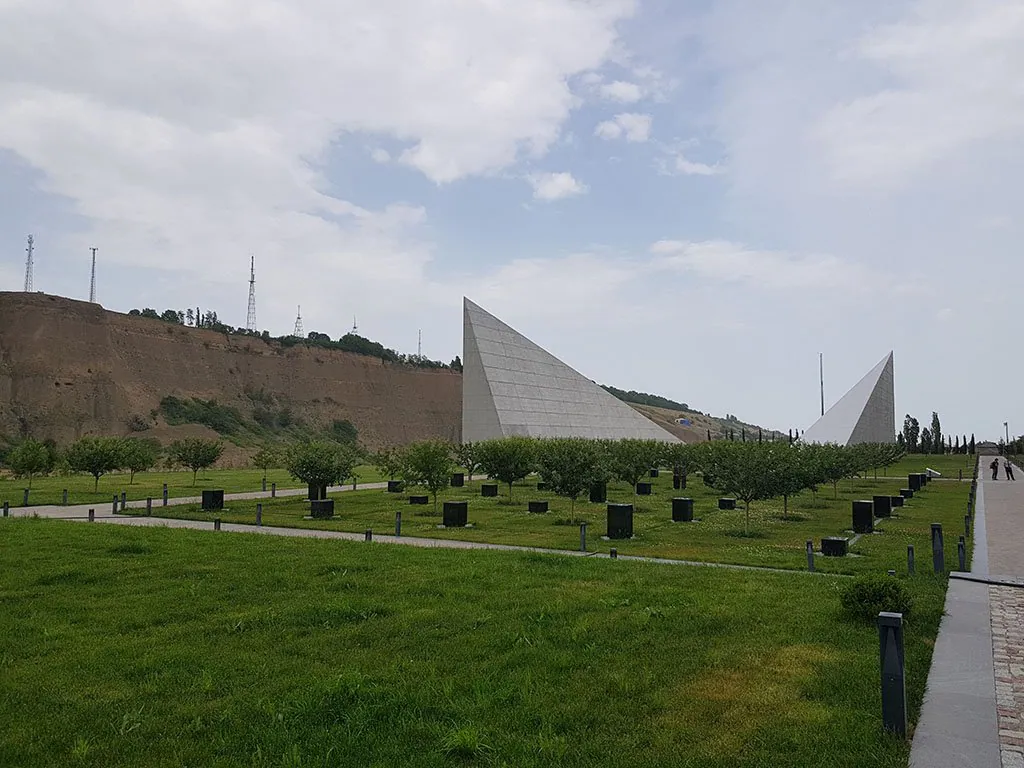 If you do drive, then bear in mind that the road to Xinaliq is straight forward and there's a gravel track right at the end but otherwise it's very easy.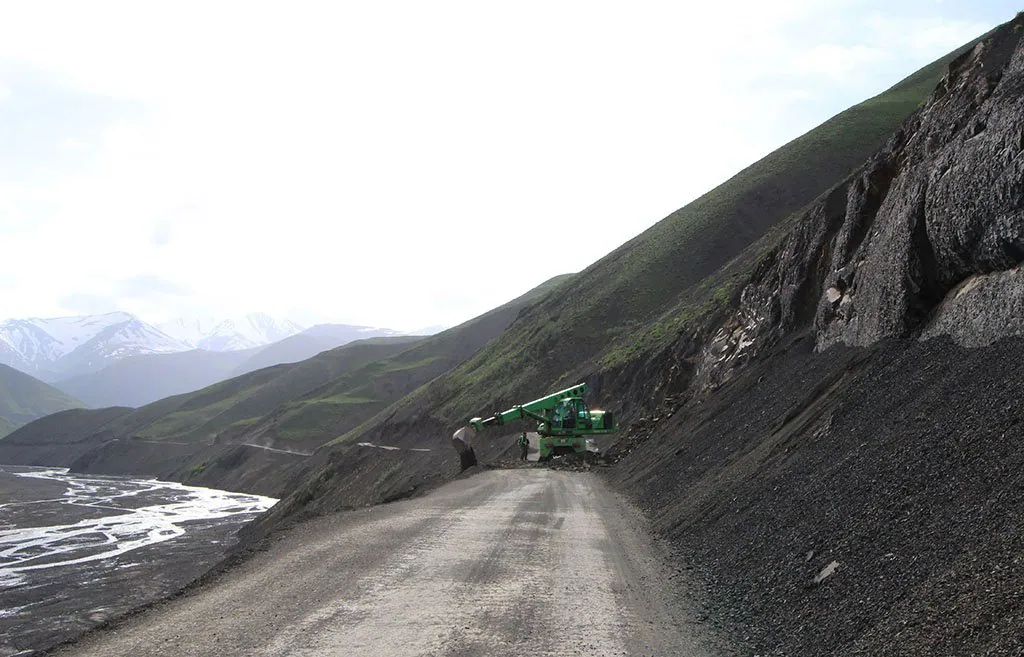 But the last 4km to Laza are very gravely and bumpy. And it's just past a ski resort, so you won't want to visit in winter.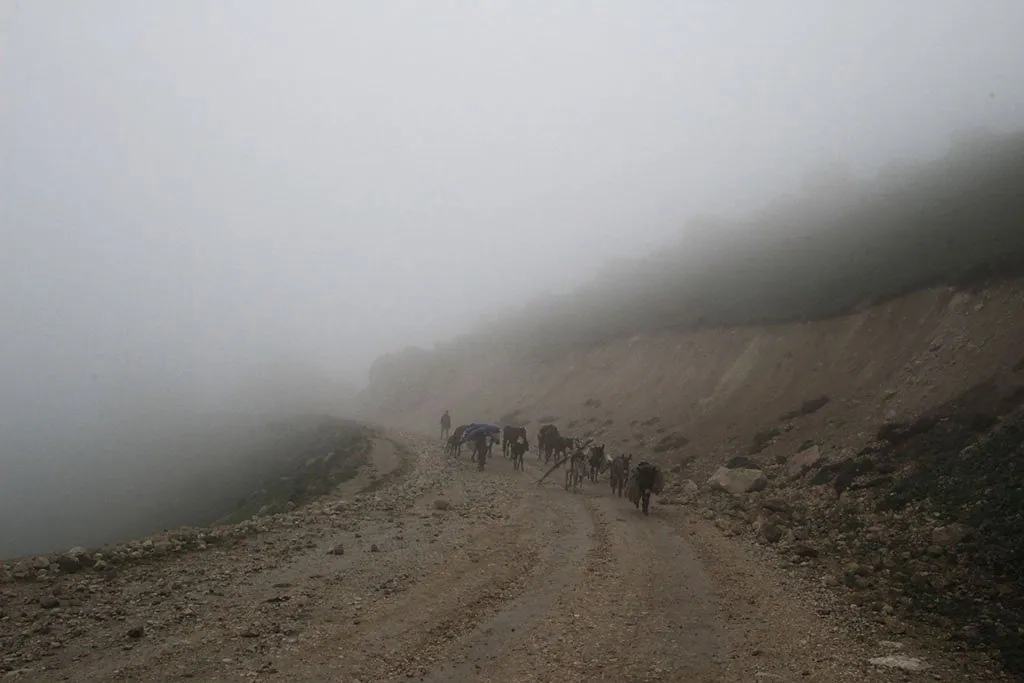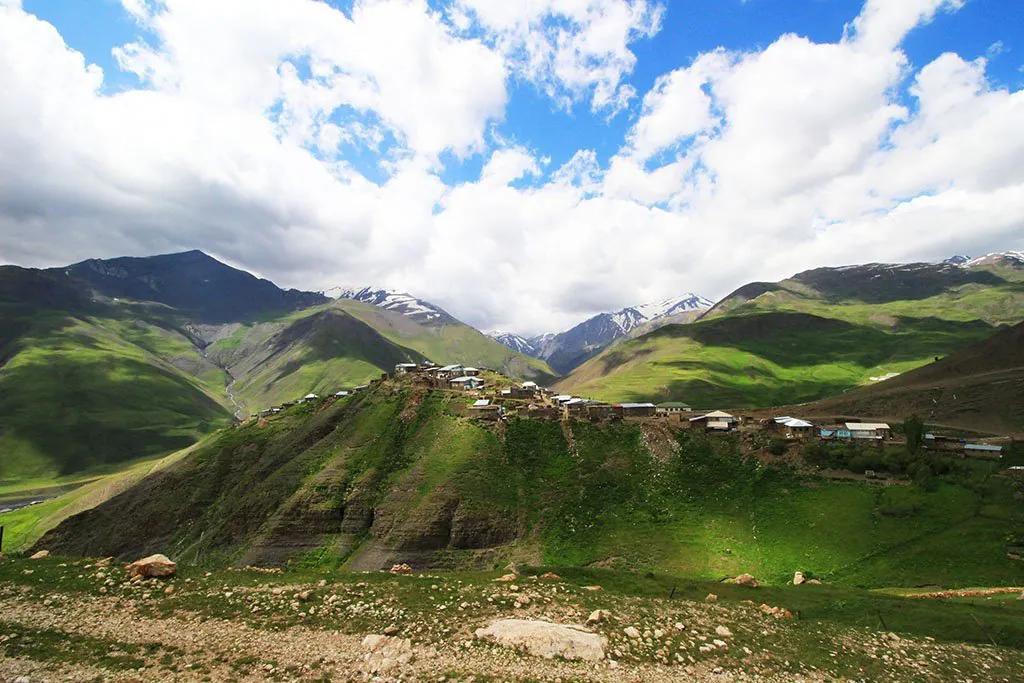 Xinaliq is 'by some definitions the highest and most remote village in Europe'. Whether you class Azerbaijan as Europe or not is up to you, either way, it's incredibly remote and very high. But here's the good news – it's very easy to get to! Read on to find out what to do and where to stay.
Where to stay
You've got two options. A hotel or a homestay. The hotel is actually more of a hostel and very basic. You'll get a private room (it's a bit chilly), breakfast and dinner and the bathroom is shared (but inside). The hotel asks for 30 Manat a night per person, so it is pricey… but so are the homestays. As you enter the town you will see the below building on the left, it doubles up as the hotel.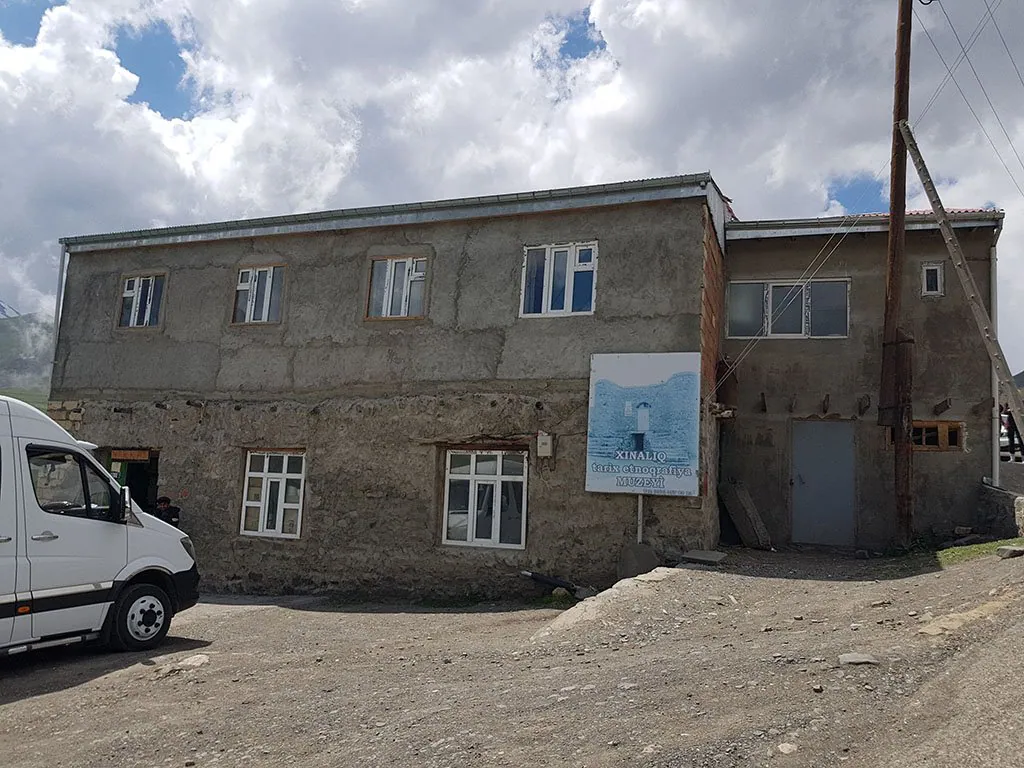 If you're heading all the way to Xinaliq you may as well experience what life is really like for these people, and there's no better way of doing that than a homestay. And Rauf is your man. He speaks no English but has been taking in tourists for years (as proven by his very proud collection of photos tourists have posted to him over the years).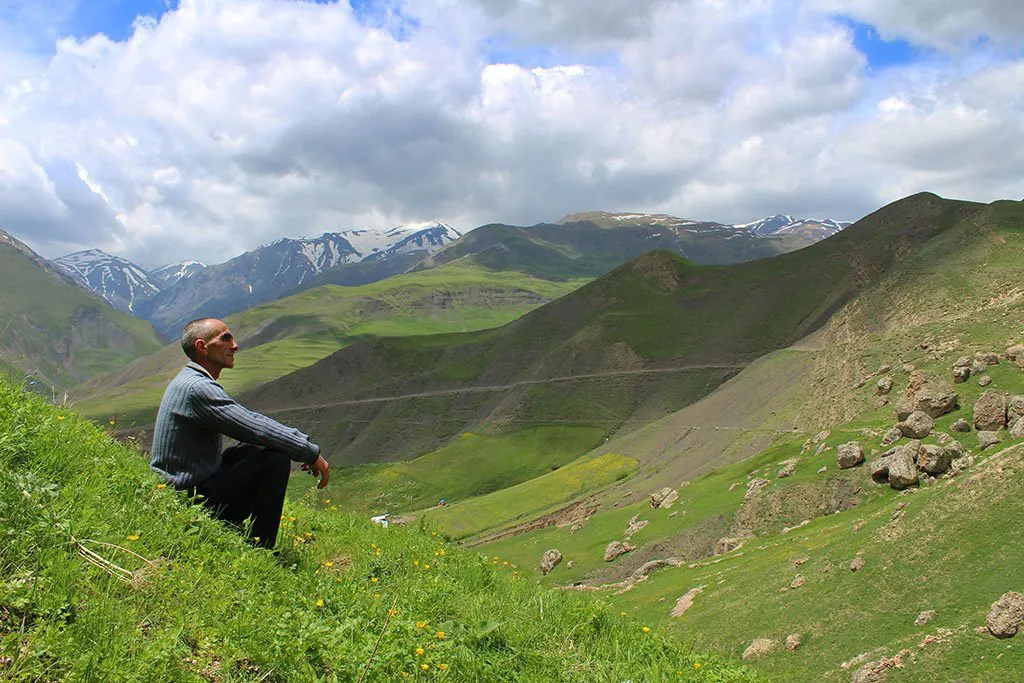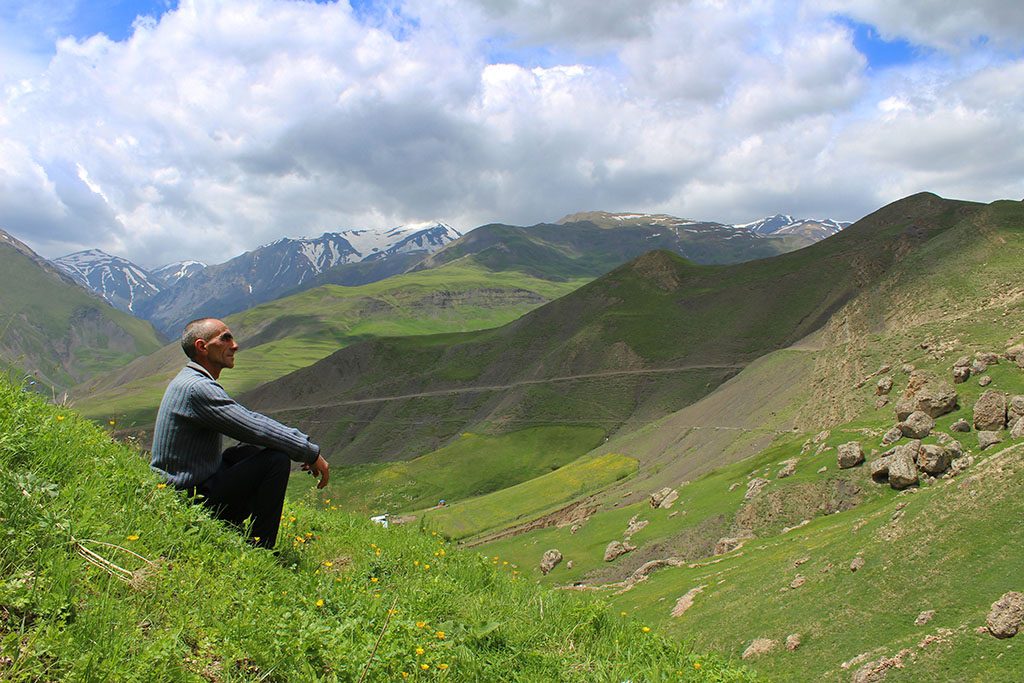 His homestay is very basic, the toilet is outside but the food his wife cooks is excellent. He also charges 30 Manat per person including breakfast and dinner. But he can take you on hikes to waterfalls, arrange horseback tours and so on.
If you'd like to stay with Rauf, then you can either ask someone to call him on this number or show someone this address. 
050 358 2539
Rauf Lalajev,
Ginnara, Bilar, Gilara,
Xinaliq, Quba Rayon,
Azerbaijan
If you do decide to stay with Rauf and take any photos, he would absolutely love it if you sent him a photo in the post and you can use the same address listed above to do so. 
ps. If you could show him this article and tell him we say hello that would be amazing. Thanks. 
What to do
Take your pick from horse riding, trekking, exploring the ancient village and the local museum. Take a stroll through the village and you'll get a real feel for how these hardy folks live.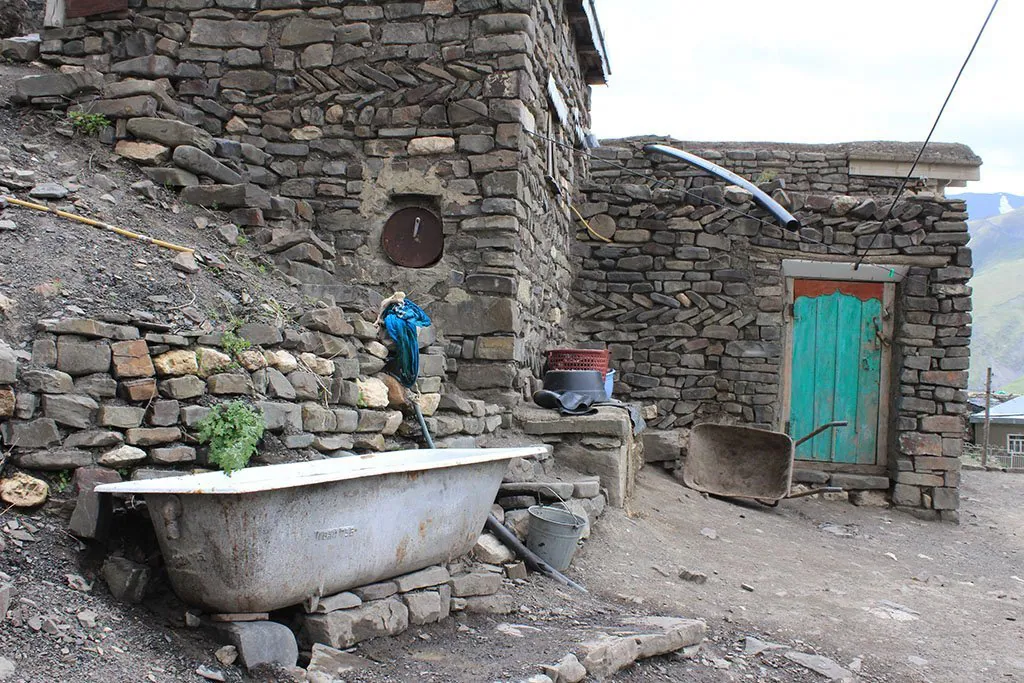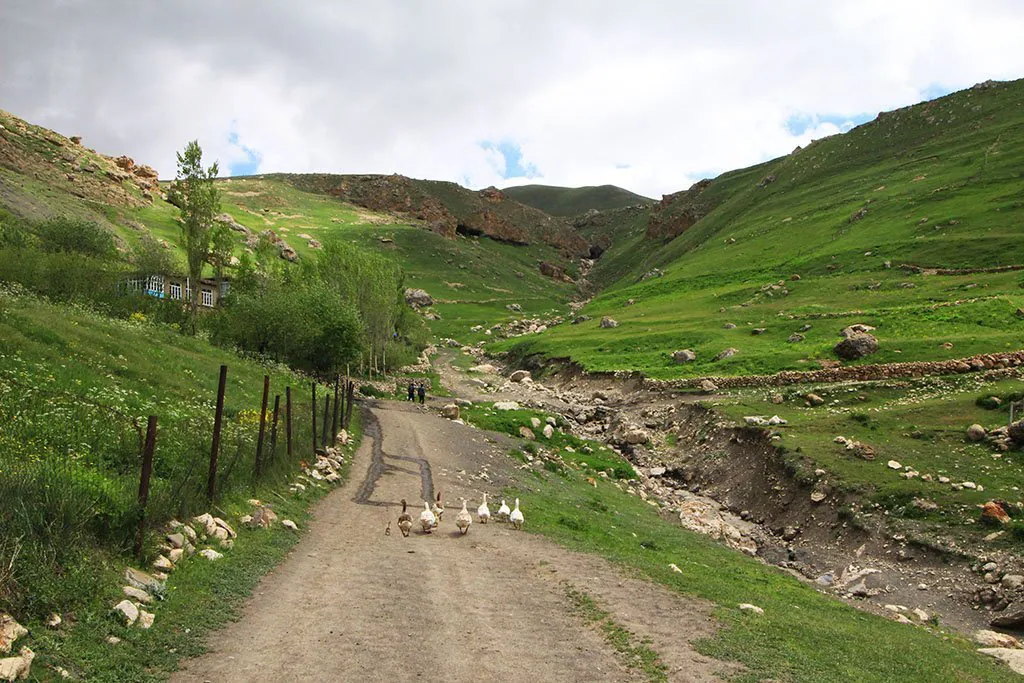 Maps.Me shows the local waterfall, it's an easy walk and hard to get lost as you can always see Xinaliq. Rauf will take you for 20 per person (try and haggle him down) but it can definitely be done on your own.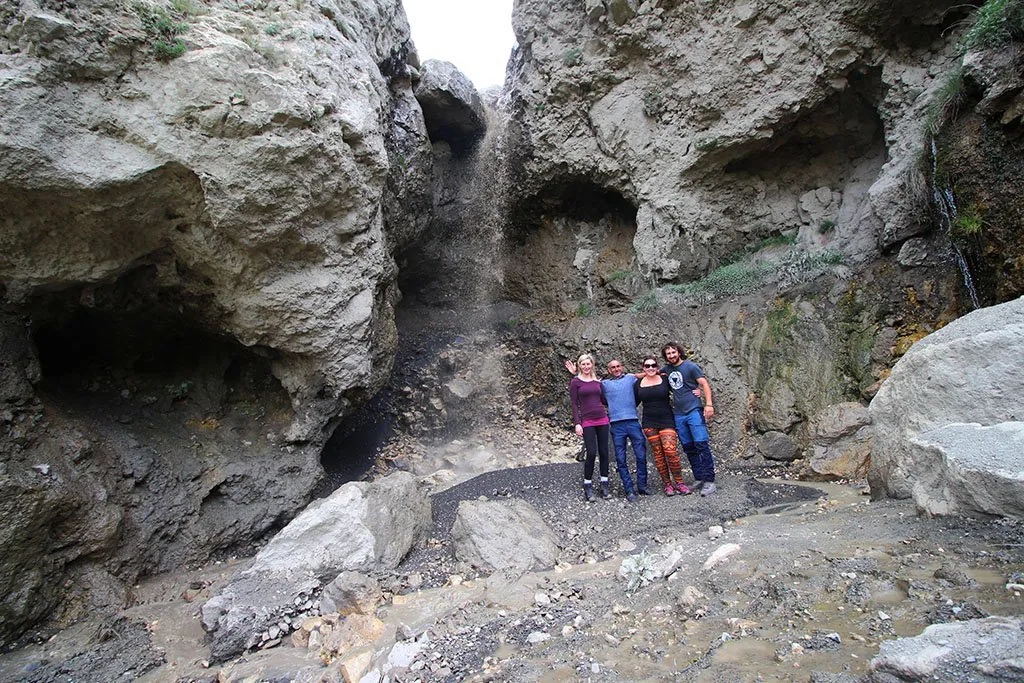 There's also the Xinaliq museum, which is basically one large room filled with old papers, photos, pots, guns, books and information. Worth a quick visit.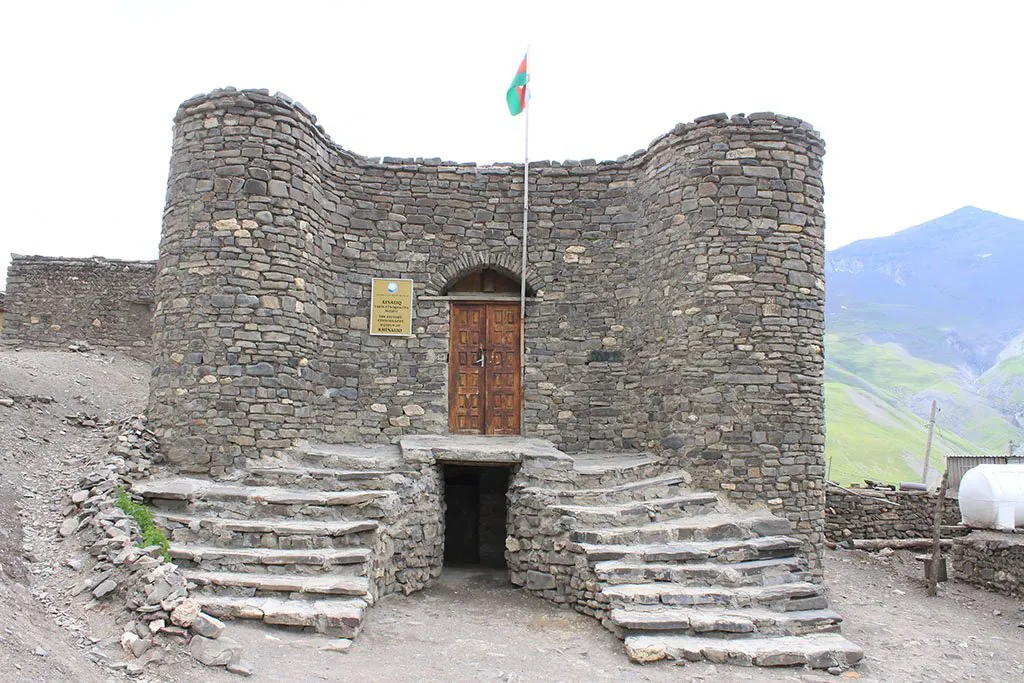 LAZA GUIDE
Laza is far smaller than Xinaliq and feels even more remote. It's surrounded by misty mountains, towering cliffs and filled with waterfalls. It's an incredibly special place to visit and if you like exploring you'll absolutely love it.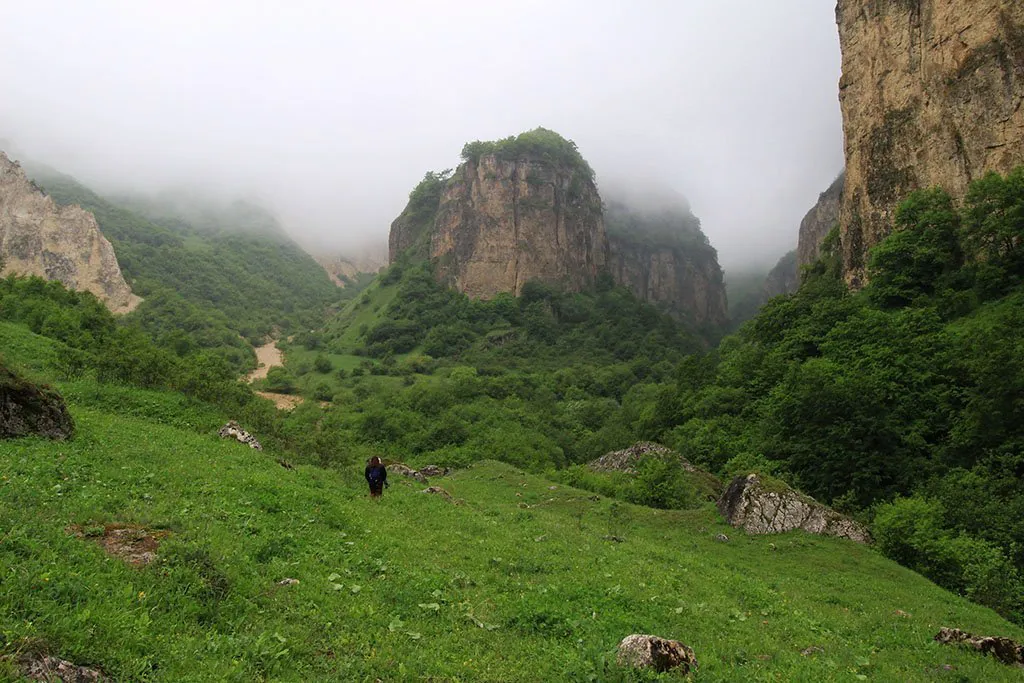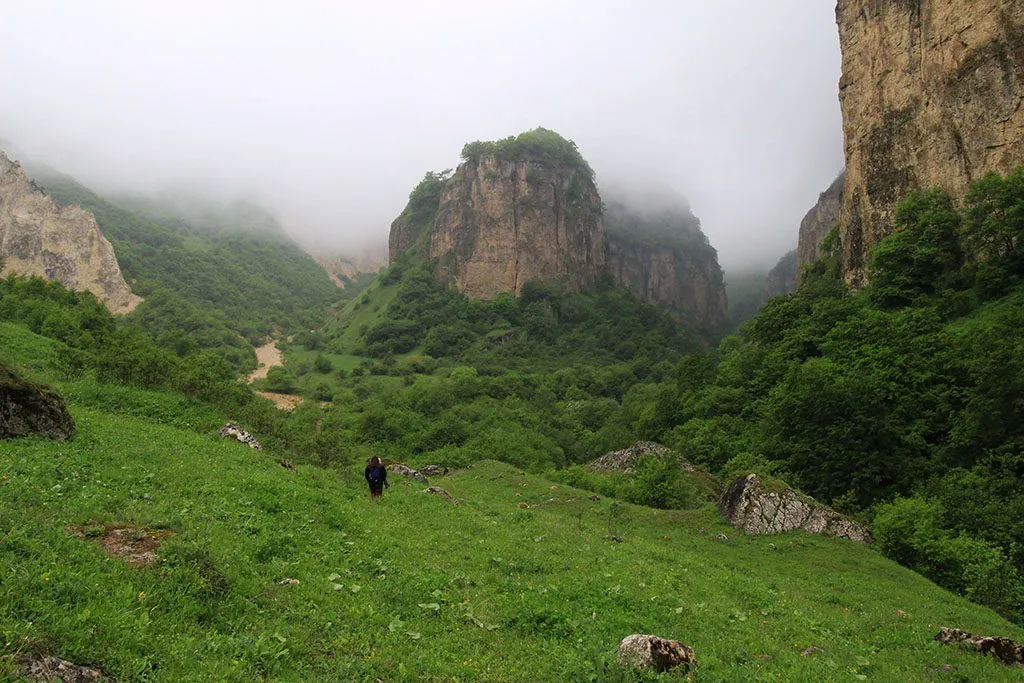 Where to stay
As soon as you arrive in Laza you will see a market at the entrance to the town with Laza written on the front, the market and houses behind are owned by Khalid and his son Ramid (who speaks decent English). If the market is closed just beep your horn or open the gate and walk in.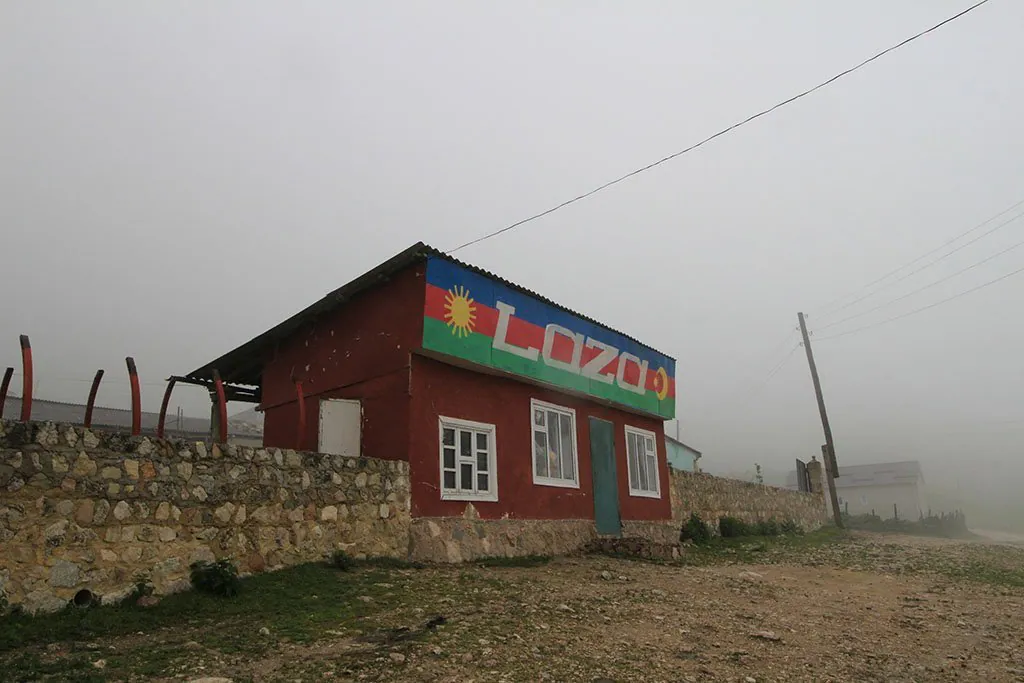 All the houses behind the market are owned by Khalid and he can offer you your own private bungalow with inside bathroom for 40 Manat a night. He'll also prepare breakfast for you for 3 Manat per person and bring it to you in the morning.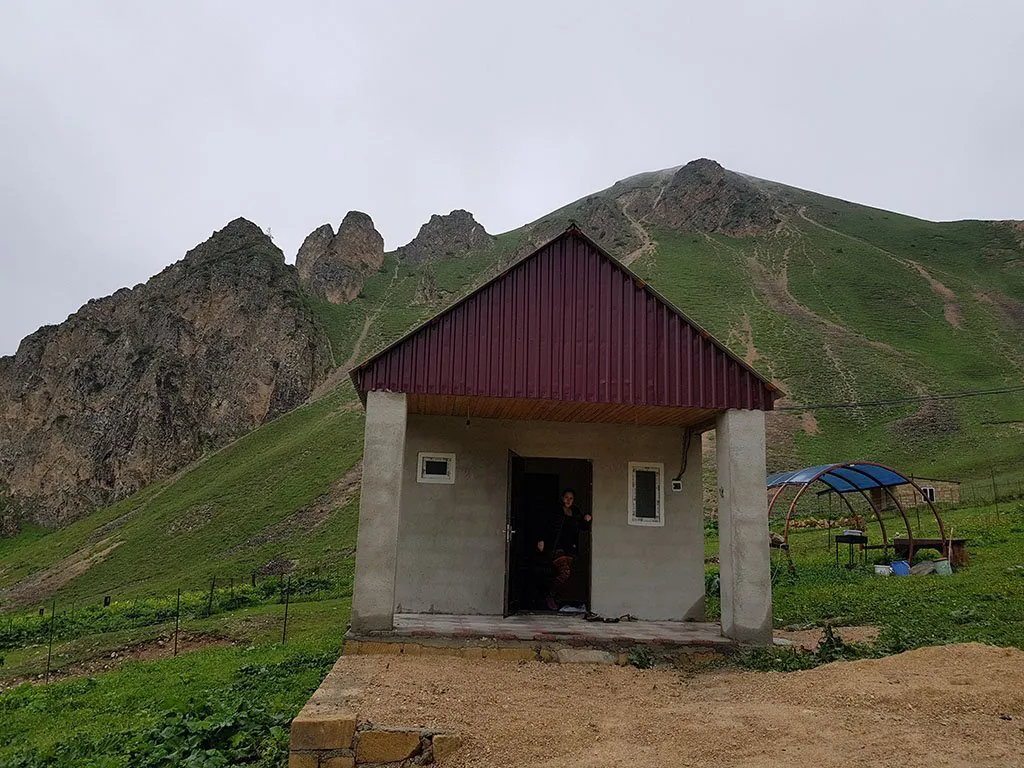 What to do
There are a number of incredible trails to follow in Laza, perhaps the best one is down to the dried-up river bed and then walk along it until you find the waterfalls. Just head down into the village and hook a right up a path into the hills and follow your nose. Khalid can point you in the right direction.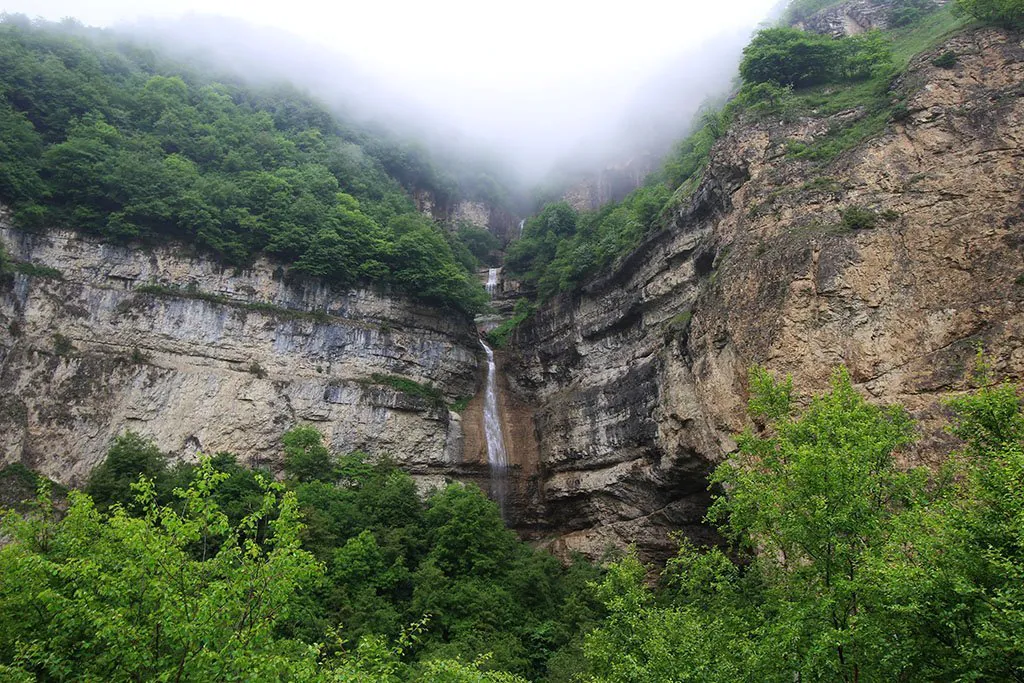 There's also the main waterfalls you'll spot as you drive in, they're also worth a visit and make for some fantastic pictures.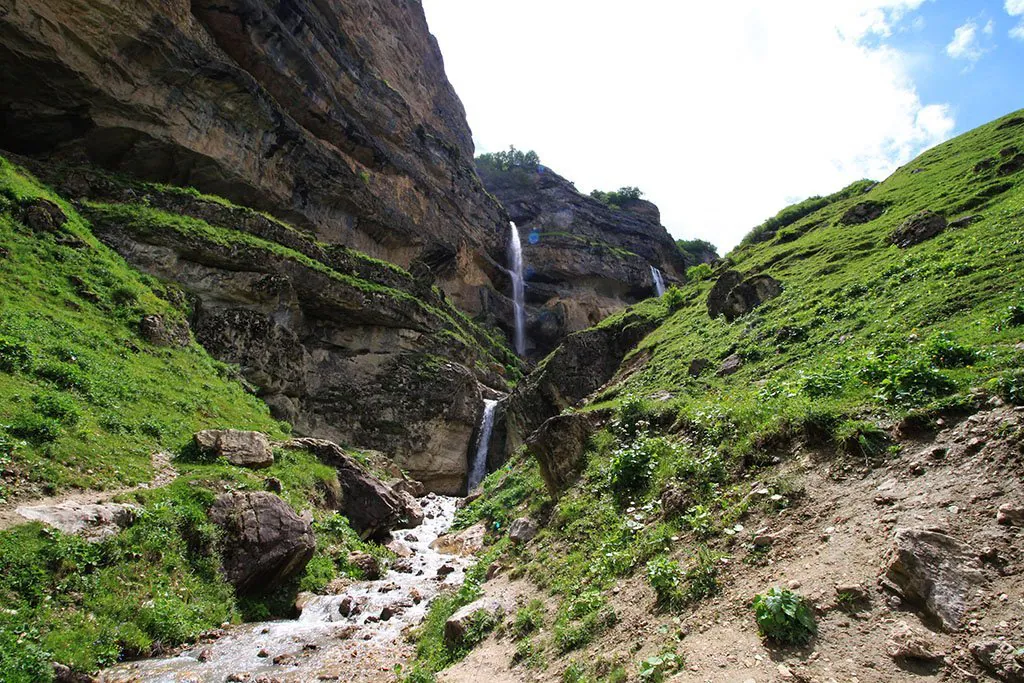 You'll be quite close to Dagestan and aren't allowed to walk into it, there will be military checkpoints along the way so it's not worth a try.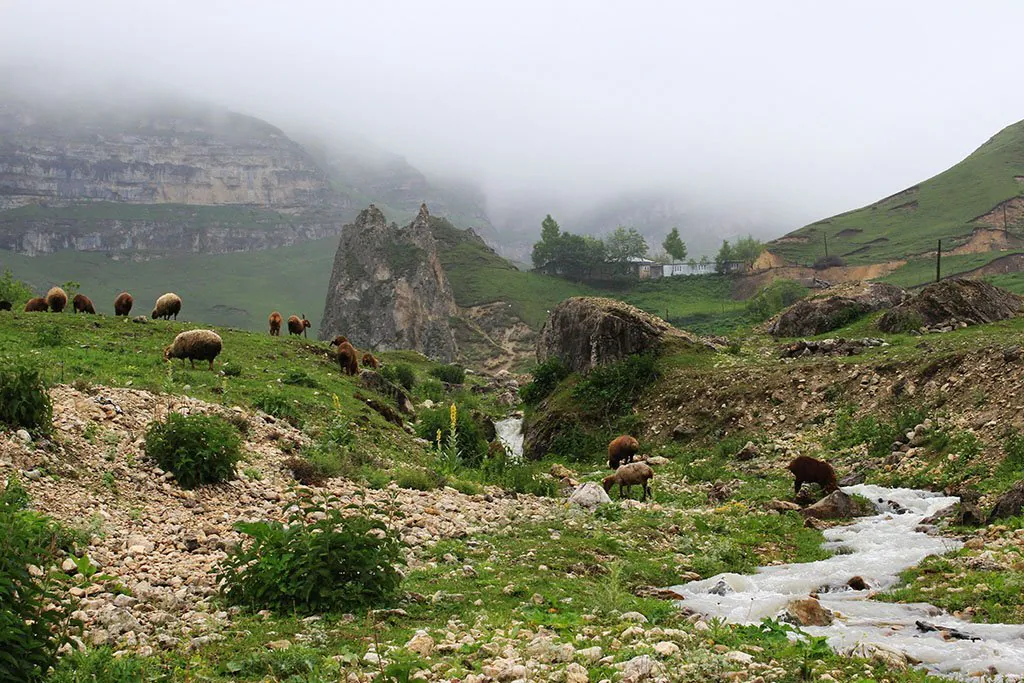 Tips
There's no Wi-Fi, ATMs, banks or doctors in these villages. Go prepared with your own medications if you need them. Food and water is readily available at the markets but it's always handy to have your own favourite snacks. Make sure you take enough money to get you there, pay for your food, accommodation and activities and get you back.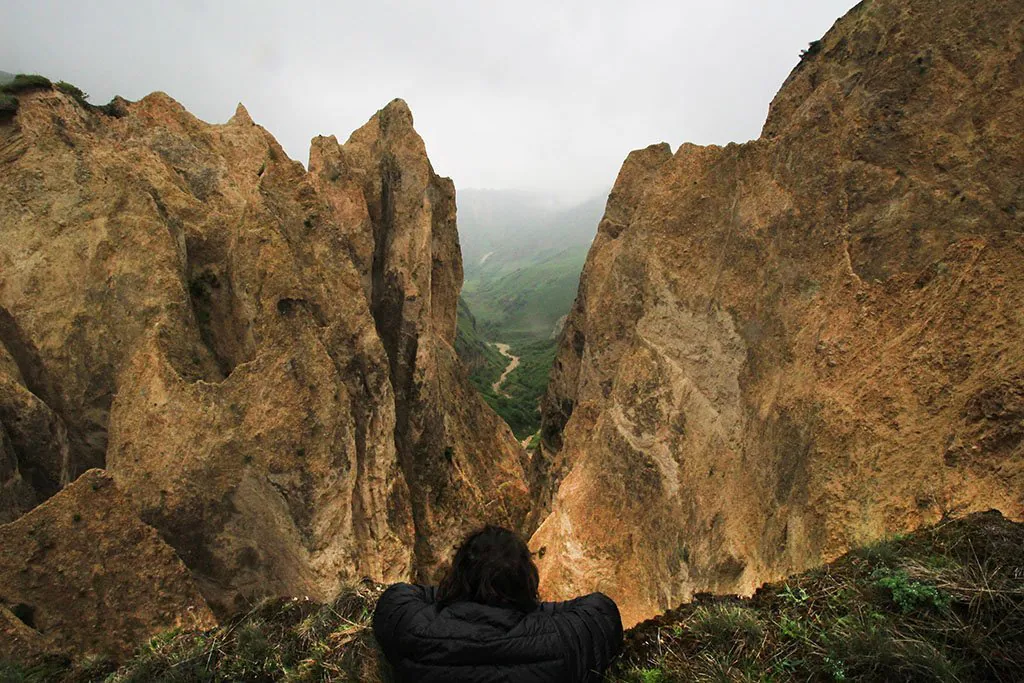 Join an organised tour
This article has been setup to help you travel to Xinaliq and Laza independently. However, you might prefer to visit with an organised tour or have a guide. We'd recommend booking in advance on Viator. There's a range of tours to choose from dependent on your budget.  
We may receive a commission, at no cost to you, if you purchase a product using the affiliate links on this page. We're not sponsored, are completely impartial and don't run ads. So this helps us keep the site running. Thank you for your support.