Andalucia is one of the best places to ride a motorcycle in Europe. It's got it all, from epic mountains to sun-kissed beaches, incredible history and delicious food. You'll love it and here's why…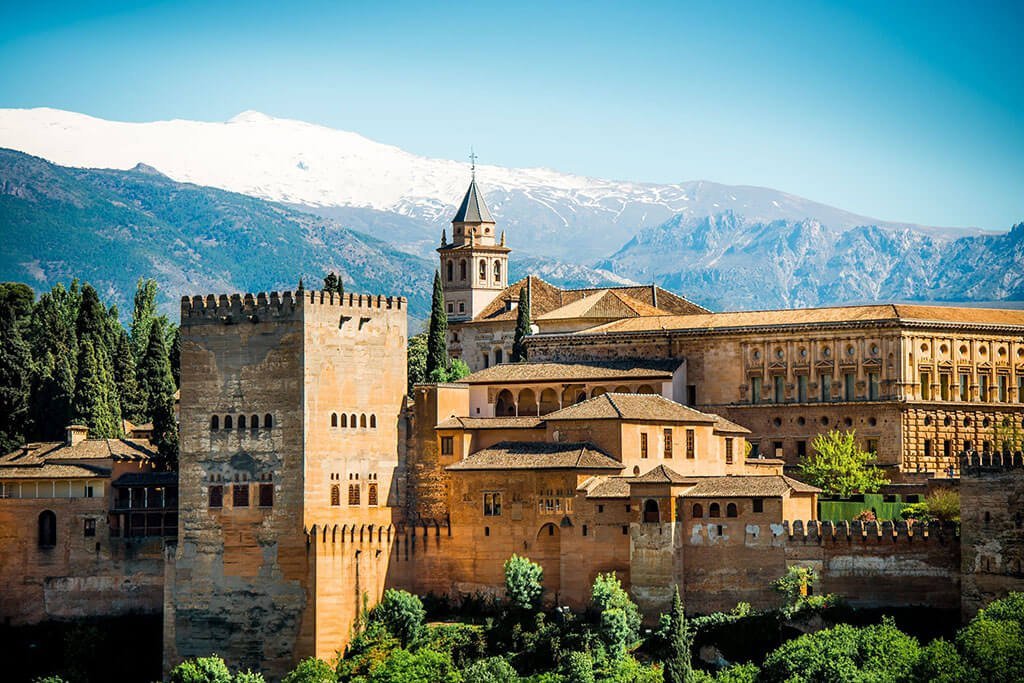 Why motorcycle in Andalucia?
Andalucia is a superb country for motorcycle touring. You've got beautiful weather – even in the height of summer you can escape to the cool mountains. You're a stone's throw from the gorgeous Mediterranean Sea and Atlantic Ocean. It's home to the epic Sierra Nevada and Alpujarras, the mountains around Ronda and the mountains above Sevilla, which all offer stunning mountain roads. 
Andalucia is motorcycle rider's heaven. There are almost as many mountain ranges as towns, and they are all different. Nip over to the circuit of Jerez, check out the cliff of Ronda, wander through the desert of Cabo de Gata… you could spend weeks, months or even years on a motorcycle here and never get bored!
What's the riding like?
The quality of Spanish roads is amongst the best in Europe.  Spain's elevation is 650m above sea level which is second only to Switzerland in Europe. Andalucia and the surrounding areas are a relatively untapped and undiscovered area as far as motorcycling goes.
That said, Spain has the largest number of motorcycles in Europe.  This has helped make the roads extremely motorcycle friendly, with generally well designed curves and asphalt that's maintained to an excellent standard.
Andalucia has a varied terrain with marshes, valleys, meadows, rolling hills, forests, mountains, deserts and craggy peaks. It's got it all, and it's all accessible from your motorcycle's saddle. Everywhere you go the backdrop paints a masterpiece of incredible scenery. 
As you roll through the landscapes, the secondary roads lead you from village to village, region to region  and introduce you to the most authentic aspects of the land – its customs, culture and wonderful people.
With mild temperatures most of the year, there is nothing like being seduced by a good route, and of course, a good stop where you can enjoy the culinary delicacies of Andalucia on a terrace while soaking in the sun and charm of the region.
How to get to Andalucia from the UK or Europe?
If you're flying in for a tour, then it's incredibly easy to get to and from numerous European airports to Malaga, Granada, Almeria or Sevilla.
Alternatively, if you're riding your own motorcycle through Spain there are regular ferries from Portsmouth and Plymouth to both Santander and Bilbao. Check Brittany Ferries' website for more info and up-to-date pricing and sailing times
When to go?
Generally the summer season lasts from April to November.  Regular temperatures above 20°C begin as early as April and then begin to drop below 20°C in November.
Winters in Andalucia are very mild.  December, January and February are the coldest months with average temperatures at around 18°C during the day and 8°C at night. 
March is a transitional month and temperatures often exceeded 20°C, but with an average of 320 days of sunshine per year you can be sure of an all-year-round biker friendly climate!
How's the food?
Sometimes it feels like there are more bars than people in Andalucia and all of them are stocked full of delicious tapas, beer, wine and refreshing non-alcoholic drinks. You can't go wrong here. 
Food in Spain is packed with flavour and character from tasty tapas to superb seafood. Spanish food is all about making the most of the best local produce. Don't forget to try gazpacho, patatas bravas, tortilla, gambas al ajillo, paella, and, of course, jugs of sangria.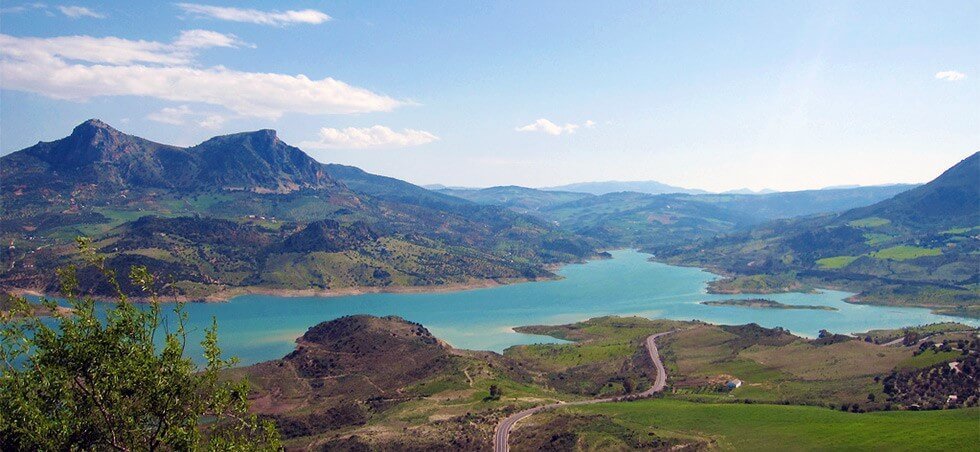 Things to see and do
Off the bike there is plenty to see and do. There are many coastal towns and cities where you can enjoy the sunny beaches, shops, bars, restaurants, nightclubs, water sport facilities and boat excursions – as well as a round of golf at the many golf courses in the region.
Andalucia is also perfect for foodies and historical buffs too. There are old castles, monasteries and churches, reminiscences of Celts, Romans, Moorish kings and architects, and catholic rulers, proud people who are very Spanish in the eyes of outsiders, and who are completely different from the Spaniards in the next village, according to themselves.
If you fancy immersing yourself in culture and history in Andalucia, the most impressive Moorish buildings can be found at the the Alhambra in Granada – one of Spain's most-visited monuments. This UNESCO-recognised wondrous complex of exquisite palaces, patios and fortresses dates back to Moorish times. Cordoba with its Mezquita, and Sevilla with the Giralda are other examples of cities with stunning Moorish architecture.
But there are many more towns with an old Moorish inner centre, with ruins of Moorish castles, churches built on or around Moorish mezquita's and towers etc. Whatever you want you won't get bored. 
And one of the best bits about it is that you can discover and explore all these wonderful places on two wheels! What are you waiting for? Come and check it out for yourself… but be warned, you'll get hooked.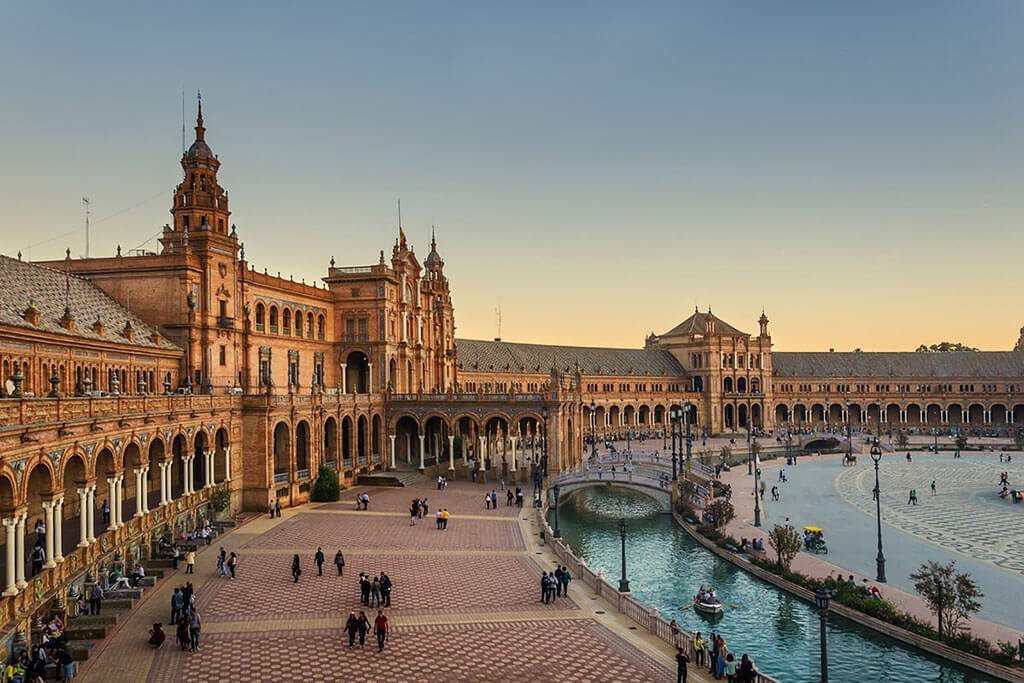 Graham has over 35 years of UK and Europe touring experience. But his favourite place is Andalucia. He loves it so much he moved there, set-up his own GS touring company and specialises in Andalucian tours. 
Read more on motorcycle travel in Europe
Thanks for checking out our Andalucia Motorcycle Tour Guide. We hope you found it useful! Here's a few more articles on touring in Europe that we recommend you read next.
If you have any questions on motorcycle touring in Europe, please leave a comment below. We'd love to hear from you!