Before getting into overland adventure bike travel, it's very easy to fall into a pitfall of thinking that it's reserved for the likes of well-off Dakar racers, who can fix their bikes in the middle of the Sahara with a pair of pliers and a penny…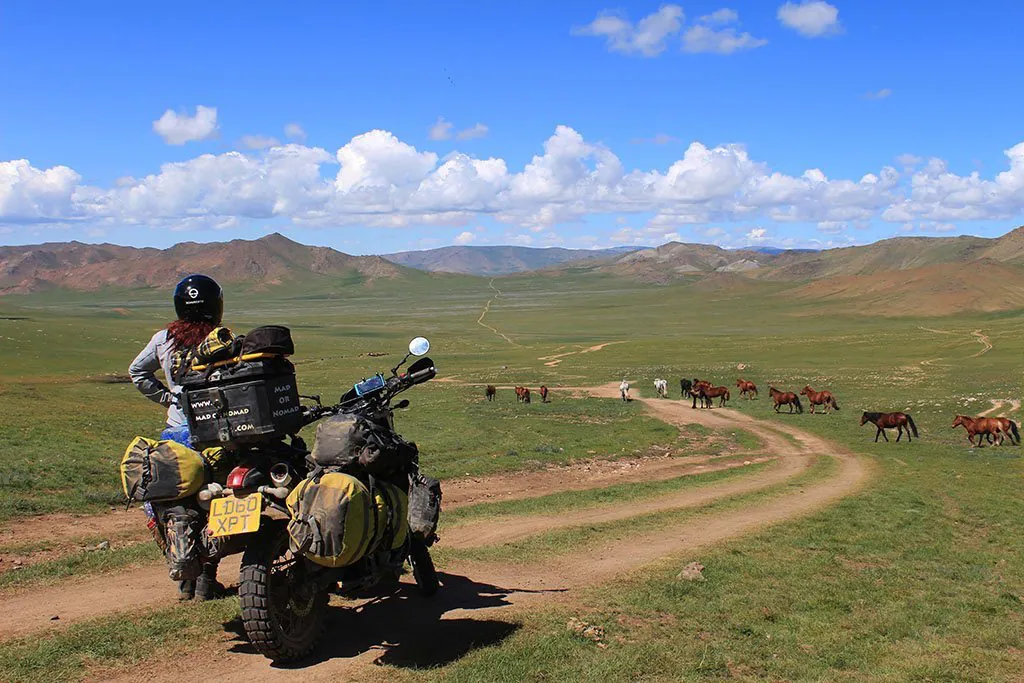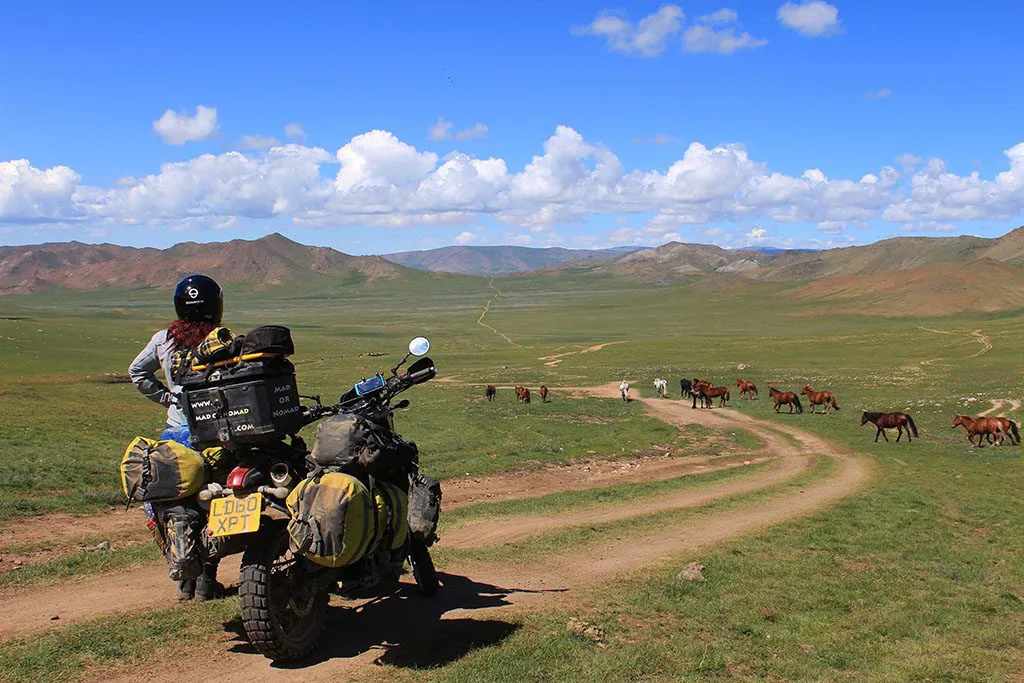 What they don't tell you about RTW motorcycle travel
These pros have every detail mapped out, know how to read the stars with a wet finger in the sky and cover thousands of miles in solitude on their multi-million-pound machines. What a load of rubbish.
Motorcycle travel is most certainly not a club for rough, bearded bike warriors. Anyone can do it, and you don't need any of the above, despite what some people might tell you.
Fifteen years ago, I thought that you did. And I couldn't have been more wrong. It's easy to get the impression that you need so much to do it. But after years on the road and meeting hundreds of bike travellers, 98% are just average folk, who bought an old bike and set off. Not many people tell you that, or certainly nobody told me that. Sure, all of the below would help, but you don't need them. Here's what they don't tell you about motorcycle travel…
You don't need a bottomless bank account
Bike travel isn't set aside for the retired or those with deep pockets. In Central Asia you can live off less than £10 a day, including fuel, accommodation and food. If you don't have much savings, then learn a skill before you go and work on the way. There are plenty of online platforms to help like Workaway, where the odd job is exchanged for room and board. Check out our travelling cheap guide for loads of info on how to cut your costs on the road.
READ MORE: Guide to Travelling on the Cheap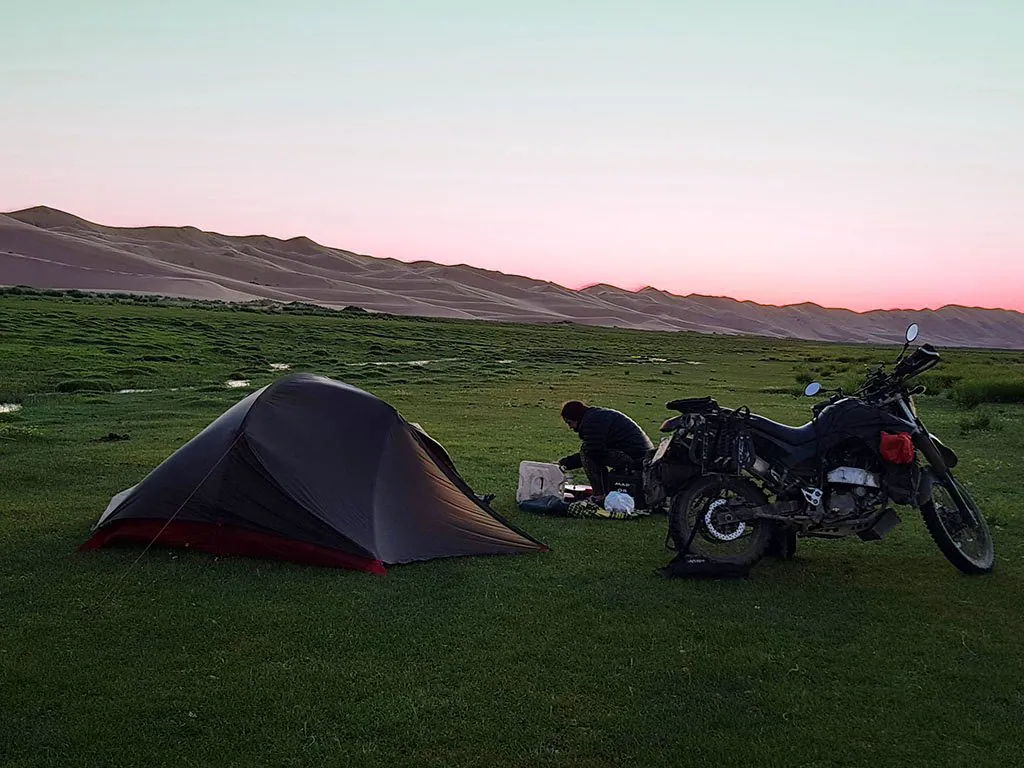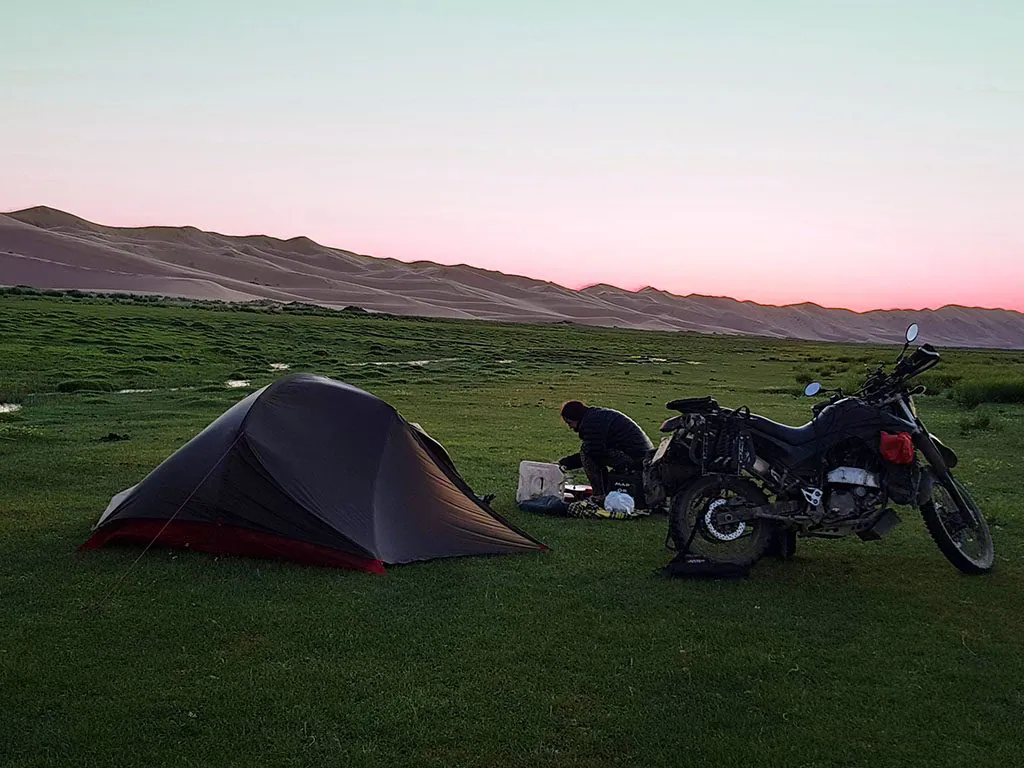 You don't need to be young to travel
"If only I was ten years younger" is the common response to why someone can't travel. We've met loads of riders well into their sixties travelling the world on motorbikes. One particular couple springs to mind, two-up on a V-Strom in their sixties, from Europe to Japan through Mongolia! It can be done at any age, just adapt your pace and rest more often.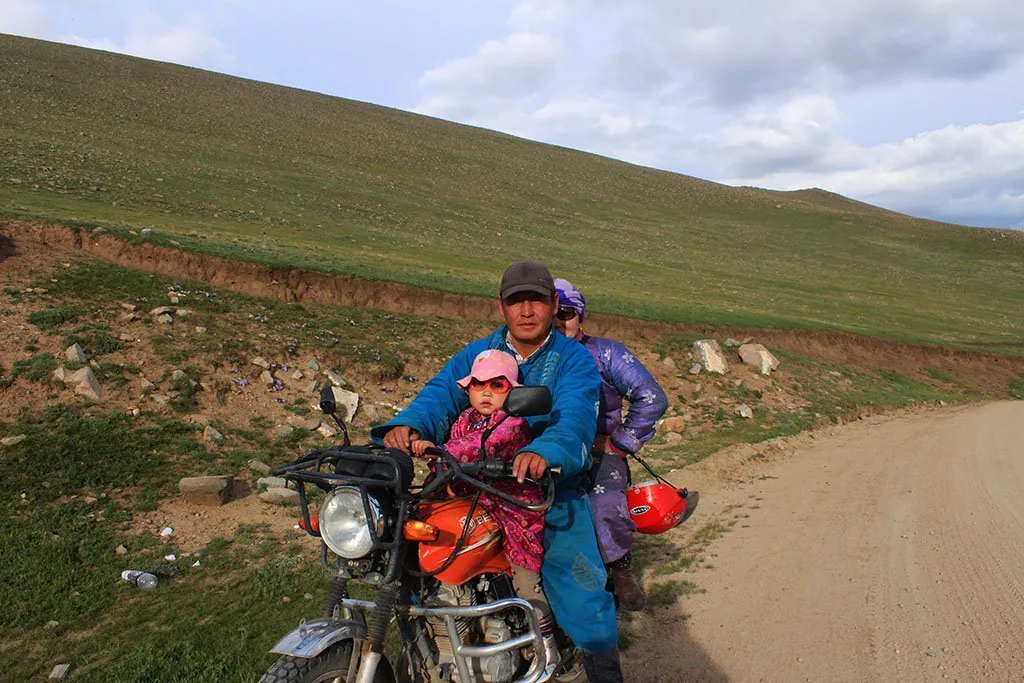 You don't need to be a mechanic
One of the most experienced bike travellers I have ever met on the road (who has been riding on and off round-the-world for decades) didn't know where his spark plug was. You'd be surprised at how well backstreet mechanics can fix and bodge anything together, anywhere in the world for peanuts. Don't let the mechanical side of things put you off. It's a good idea to understand the basics but you certainly don't need to know how to strip your bike and will learn loads as you travel anyway. Check out our tool kit guide for info on how to prep your own kit.
READ MORE: Adventure Bike Tool Kit
READ MORE: SBV Adventure Bike Tool Kit Review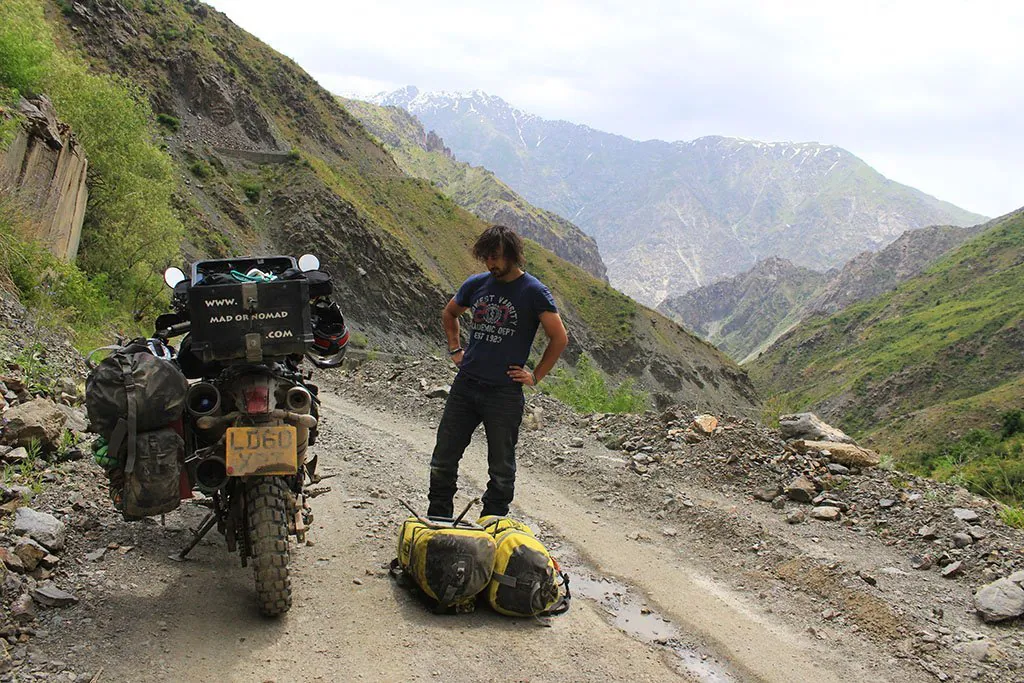 You don't need the most expensive bike
Travellers we meet on very expensive machinery seem to spend most of their time worrying about their bikes. Either how to get specialised replacement parts, dropping it or its safety at night. While those on raggedy, beat up old thumpers seem to spend most of their time laughing as they fly sideways without a care in the world before dumping it in a hotel car park for the night. Go on what you've got, take the stress out of it, spend less on customs, transporting and repairs and use the money you've saved to buy more beer!
READ MORE: How to Choose an Adventure Bike for Travelling
READ MORE: Adventure Bike Reviews by Real World Travellers
You don't need military level planning
If you've got a short period of time in which to complete a trip then planning will help minimize anything that can go wrong. But for anyone travelling for longer, don't stress over it.
So much changes while on the road, from visa and custom requirements to where you want to spend more time. Those with strict plans tend to worry about adhering to this made up schedule that they wrote on Excel while in their home country. They end up rushing out of places they're having a great time in to spend more time somewhere that they may not enjoy. Just relax and plan each day as it comes.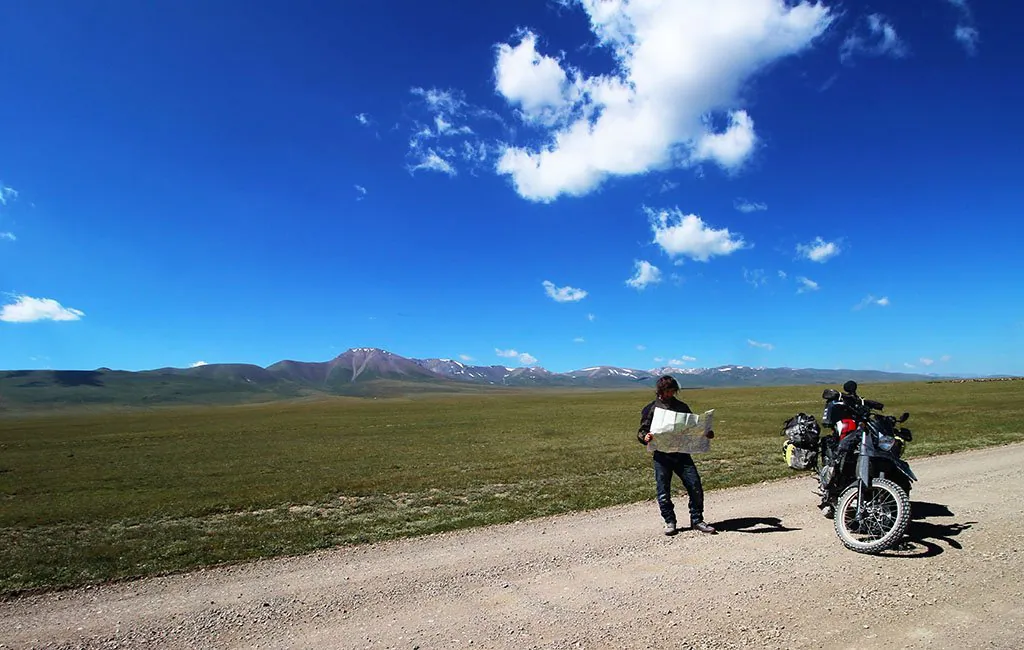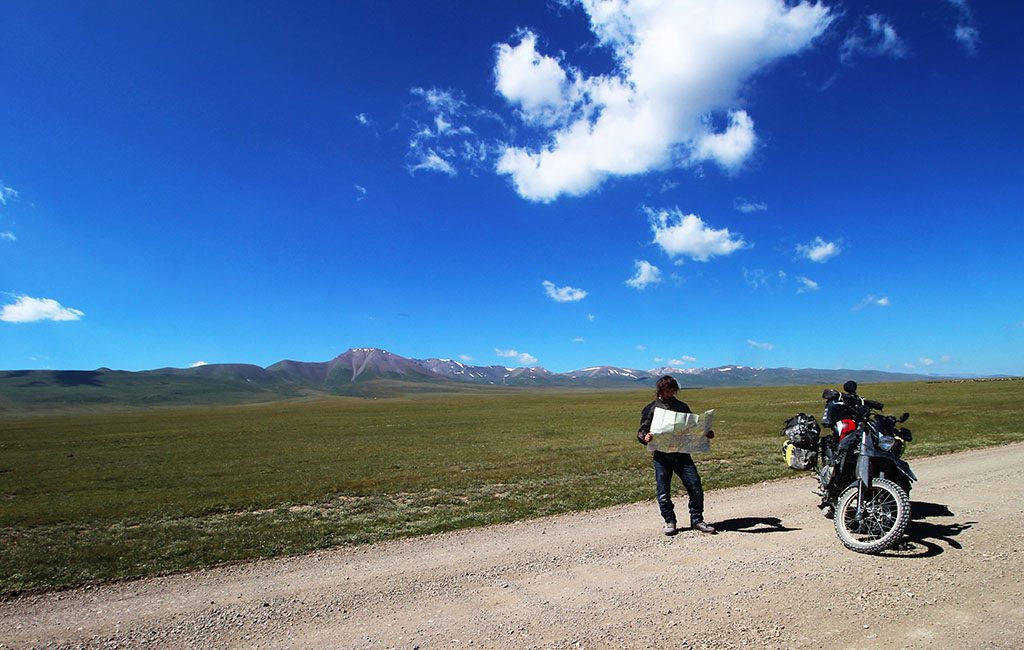 You don't need to be an expert rider
This is an important one. You can tackle any road, whatever your skill level. If it looks and feels tricky, just slow it right down and take your time. You'll learn as you travel and your confidence will grow. You don't need to be a motocross monster or an enduro pro. We've travelled with so many riders who were new to riding altogether, bought a bike and just had a go, including one guy riding a Royal Enfield over the legendary and tough Wakhan Corridor in Tajikistan with next to no biking experience.
If you're worried about riding off-road in far flung lands, then why not attend an off-road training school? You can learn to ride on the rough stuff with professional tuition on an enduro bike, adventure bike or even your own bike. It'll boost your confidence and teach you new skills and how to deal with multiple terrains. You'll be far more prepared and will enjoy it so much more, even with just a basic introduction course to off-roading. 
READ MORE: The Best UK Off-Road Training Schools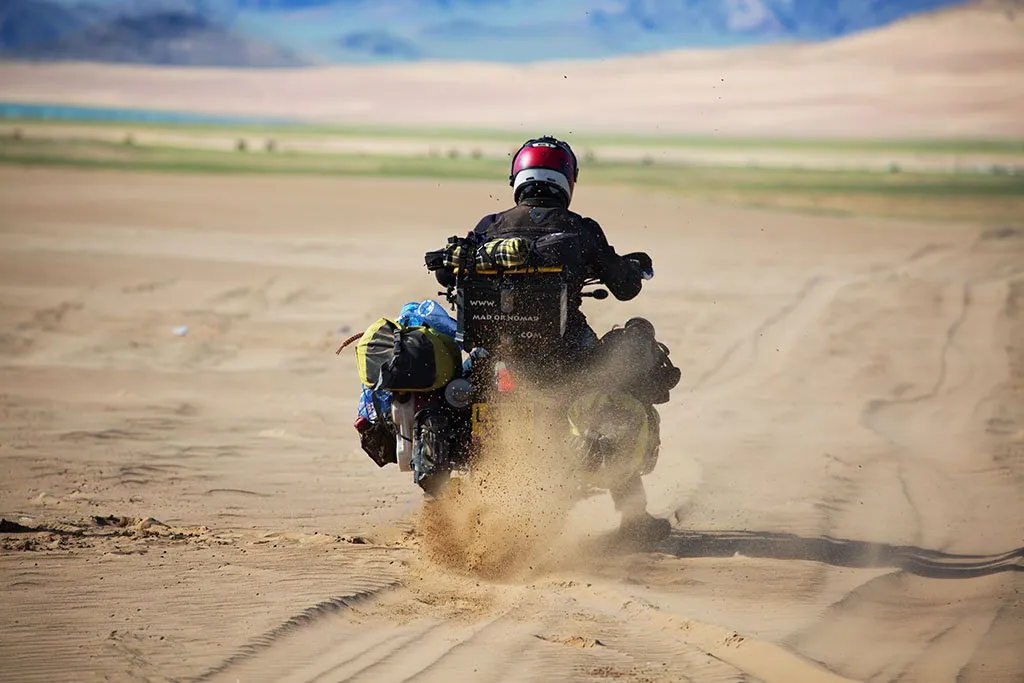 You don't need to go it alone
Motorcycle travel looks like a solitary experience, away from everyone and everything. But it doesn't have to be. Sure, there's an abundance of alone time and soul searching if you want it. But around every corner there are either locals or fellow travellers. Some of our best friendships were made by meeting fellow bike travellers in bars, hostels or campsites and travelling with them for weeks and meeting up again elsewhere in the world. There are plenty of Facebook groups for overlanding motorcyclists, so you can meet up with people too. 
READ MORE: Travelling Solo vs Two-up vs Group
READ MORE: Top Tips for Riding with a Pillion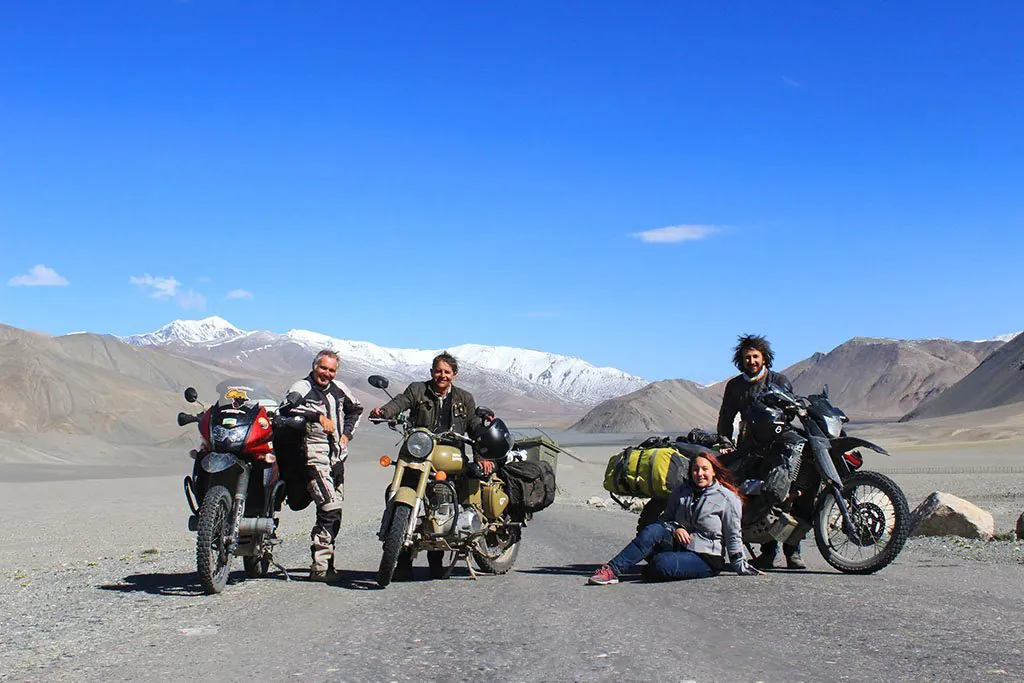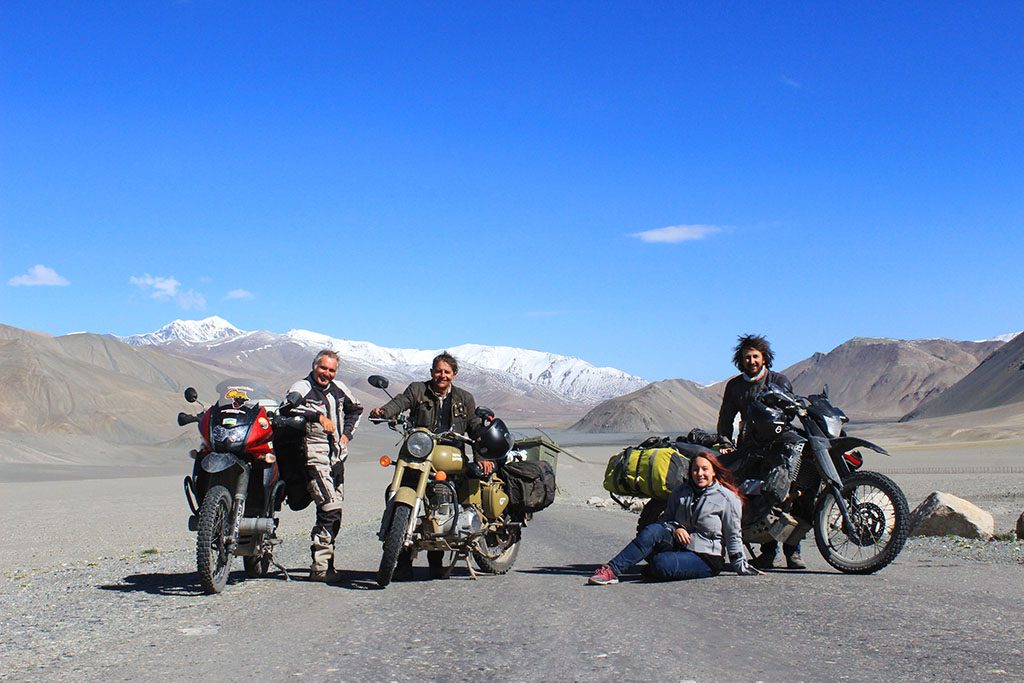 Overland adventure motorcycling isn't as hard, tricky or scary as it's sometimes made out to be. Anyone can do it, whatever your bike, budget and skill level. Don't let anything put you off. Just grab your bike… and maybe a toothbrush, and get out there.
Read more on Adventure Bike Travel 
Thanks for checking out our What They Don't Tell You About Motorcycle Travel guide. We hope you enjoyed it! Here's a few more articles on adventure bike travel that we recommend you read next. 
Liked that? Try these next…