After 20,000 miles and eight months of riding, we finally arrived in Japan. We found an intrinsic, beautiful balance of unique culture, stunning scenery and fascinating history. But that's not all, Japan has a weird side… and it's addictive.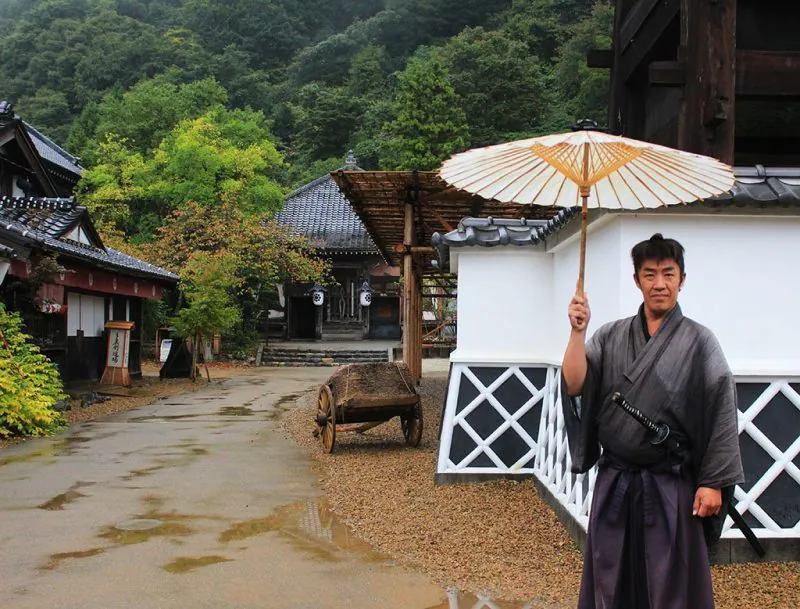 A Japan Motorcycle Adventure
The Russian ferry door slams down onto the concrete and our tyres touch Japanese soil for the first time. We've been excited about Japan for years. It's a place we've always wanted to visit. Although, we never imagined it'd be so hard fought to get here. But here we are, after nine months and 20,000 miles of riding from the UK, we finally made it.
We checked our map and booked a hotel for our first night, which turned out to be a 'Love Hotel'. We had no idea until we turned up and saw giant pink curtains covering a line of garages and no reception area. You put your vehicle into the garage and close the curtains for privacy. You then access the room from your garage, there's a payment machine in the room, you never see any staff and everything is extremely private.
It was our first sign that we were now in a different world, far removed from the UK and anything we've seen before. The people are completely different here, it's all about respect, being calm and ultra polite to one another. Bowing and saying thank you a million times is the norm. The streets are immaculate, vehicles are spotless, and most importantly – this love hotel is incredible! Ignore the dildo machine in the corner and it's probably one of the lushest, swankiest hotel rooms we've ever stayed in.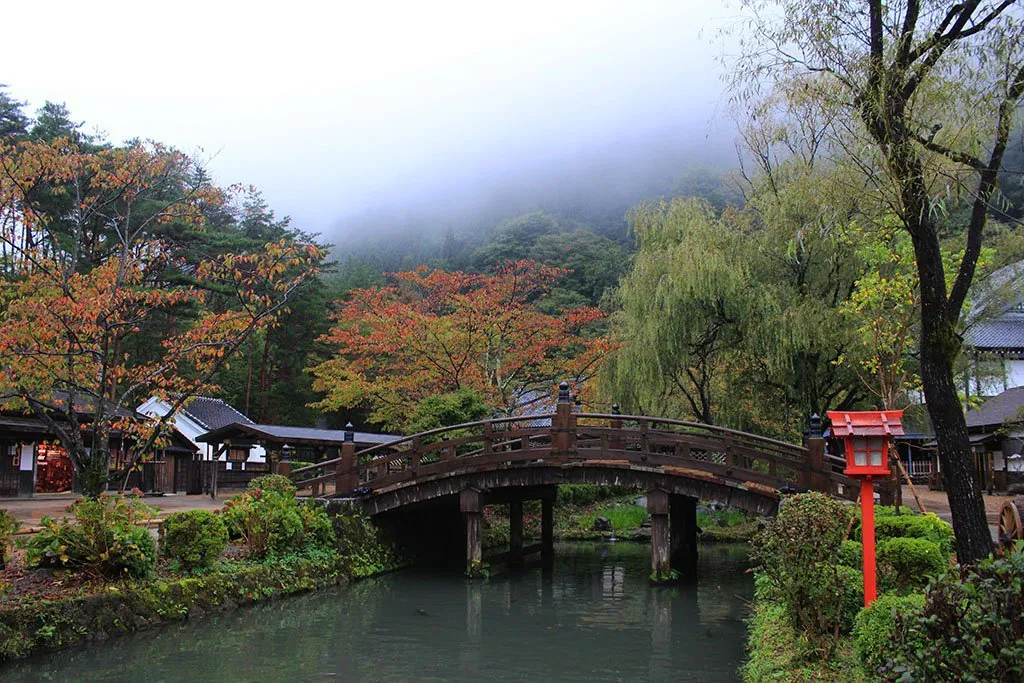 Our luck was finally starting to turn. We received an email from a friend at BMW Japan who heard about our ordeal through Russia and said we could borrow a couple of Beemers for our time in Japan! So, we raced to Tokyo to drop off our tired, battered and bruised Yamaha, picked up the keys to a BMW R1200GS and G310GS and blasted out of the city as fast as possible! We'll be returning to Tokyo at the end of our trip and didn't want to spend too much time in the city.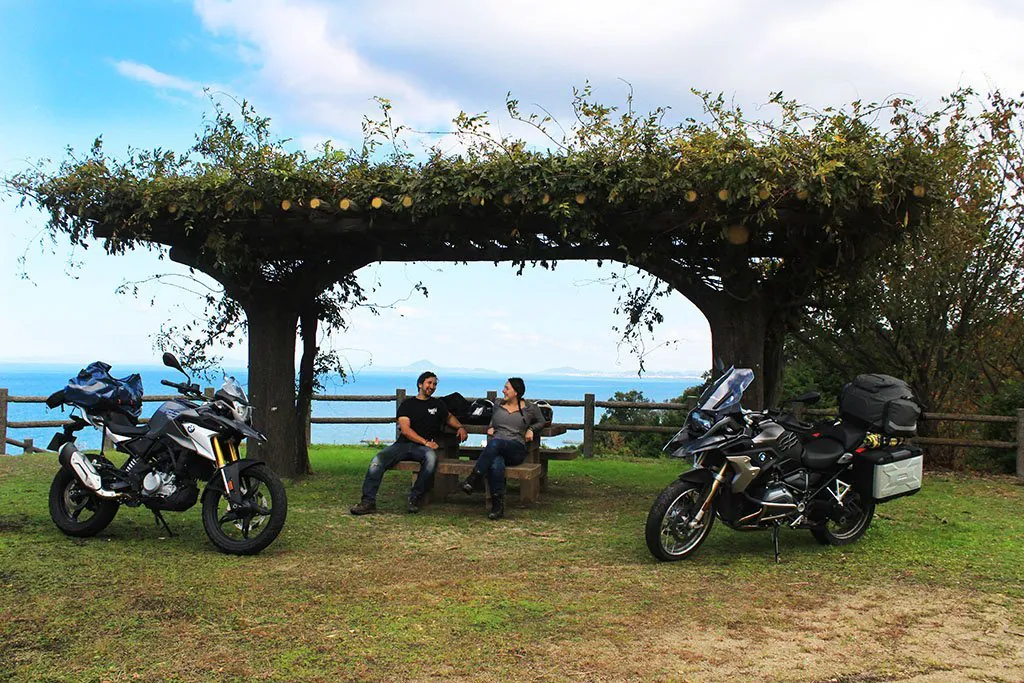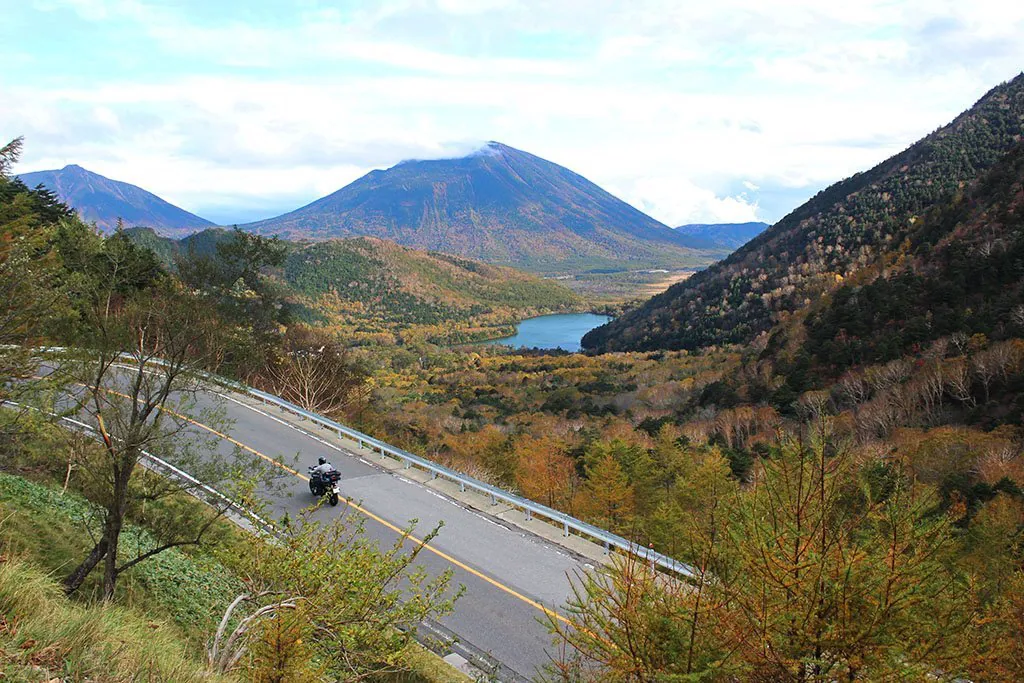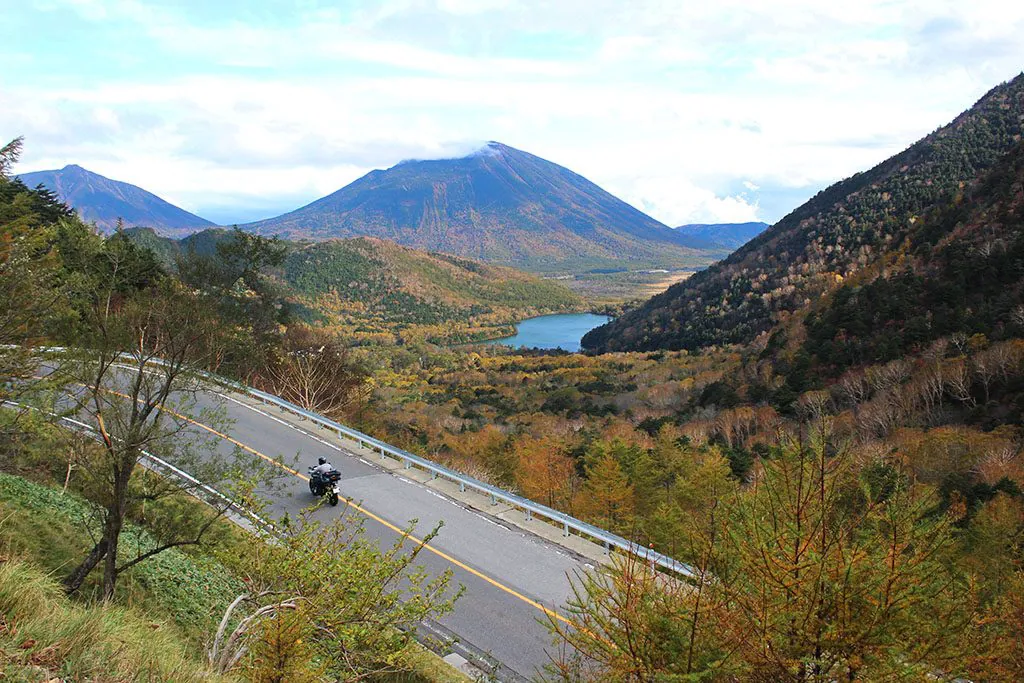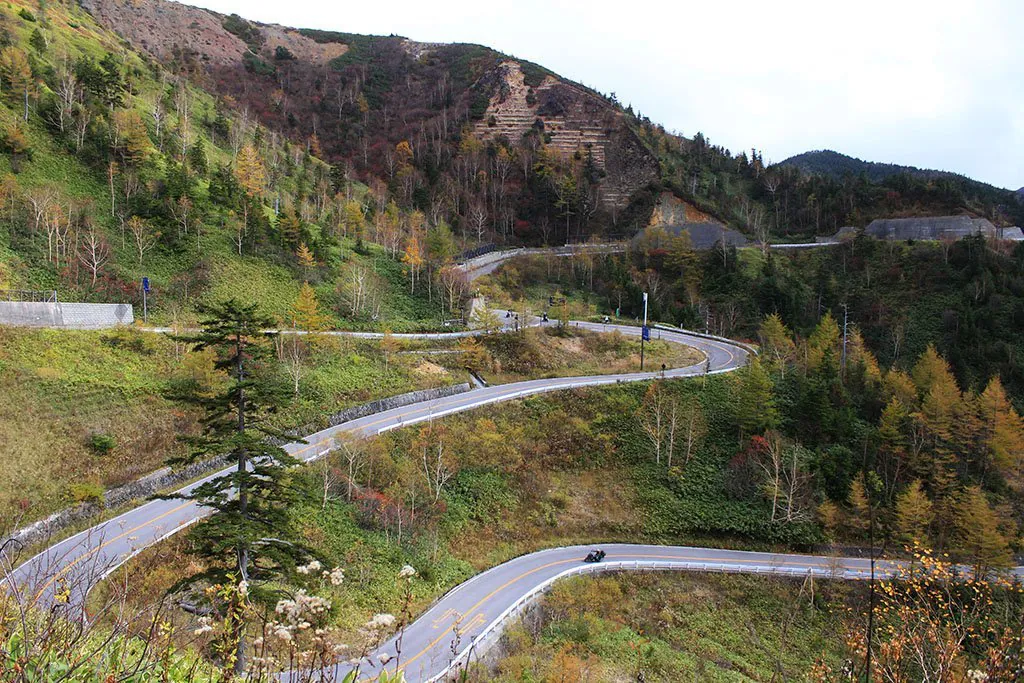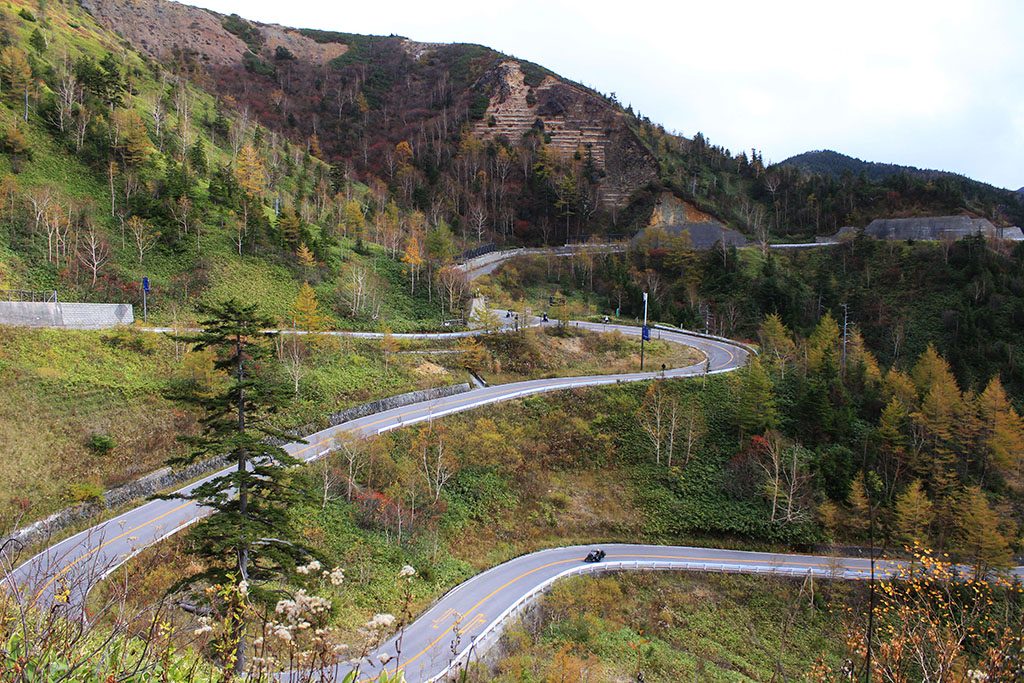 We had six months ahead of us and the whole of Japan to uncover. Armed with two adventure bikes (that work and we can rely on not to break down) we set off into the mountains of Hakuba and to Edo Wonderland, as that's where I wanted to spend my birthday – watching samurai shows and ninjas jumping around in a perfect Edo restoration village. And who wouldn't!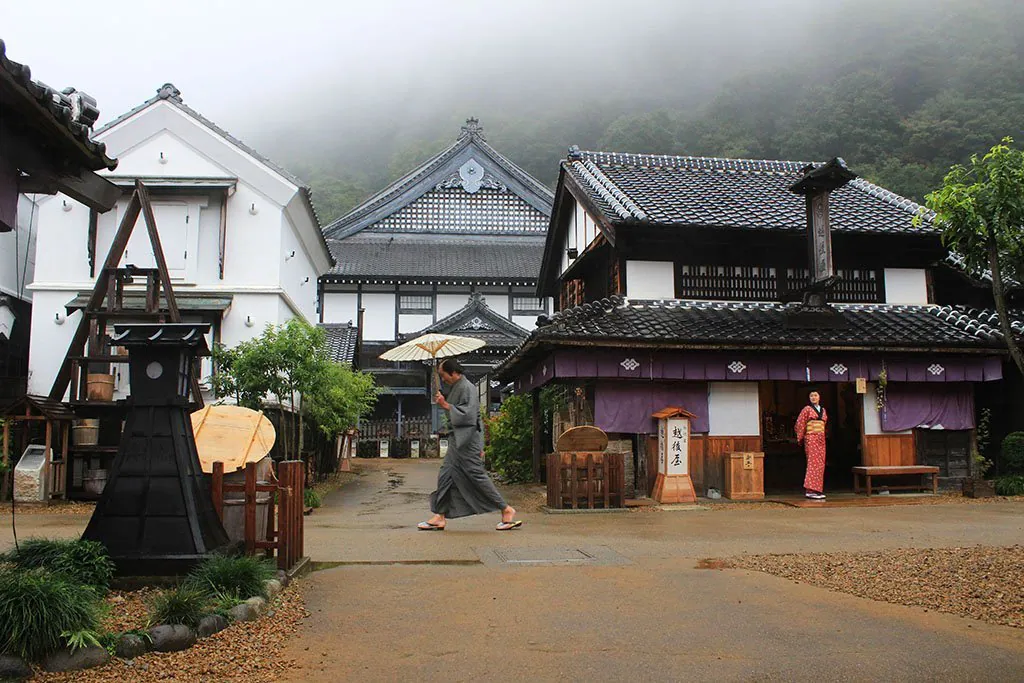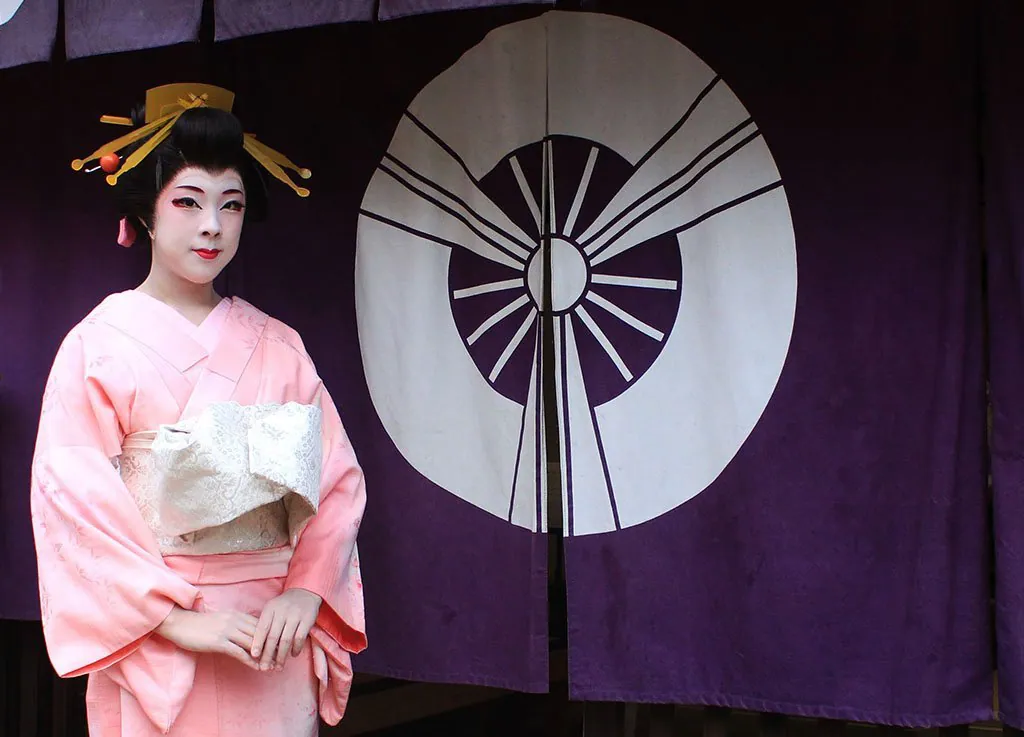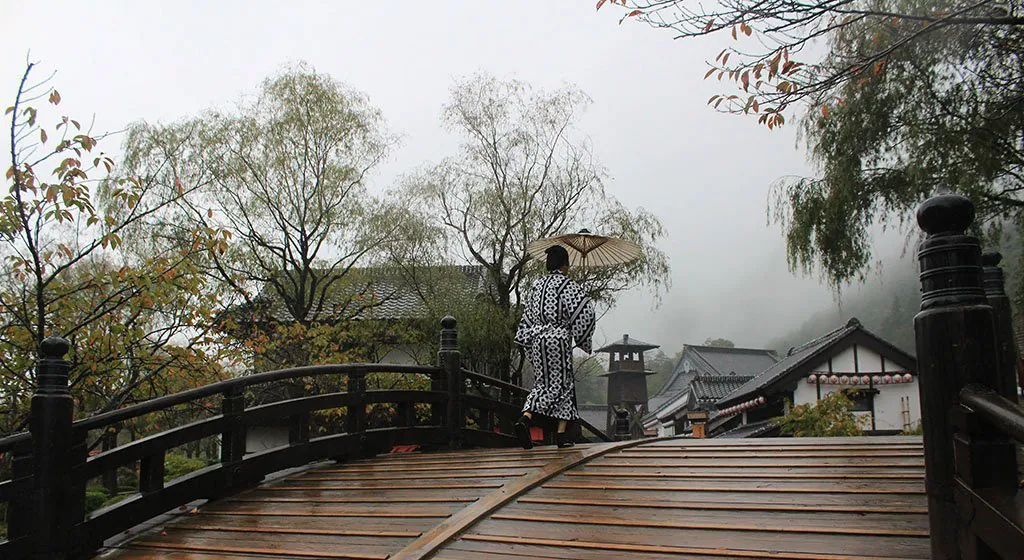 We had one more job to do up north before we could swing around and dart for the warm south coast. And that was to see the famous snow monkeys swinging around in their onsens (outdoor thermal baths).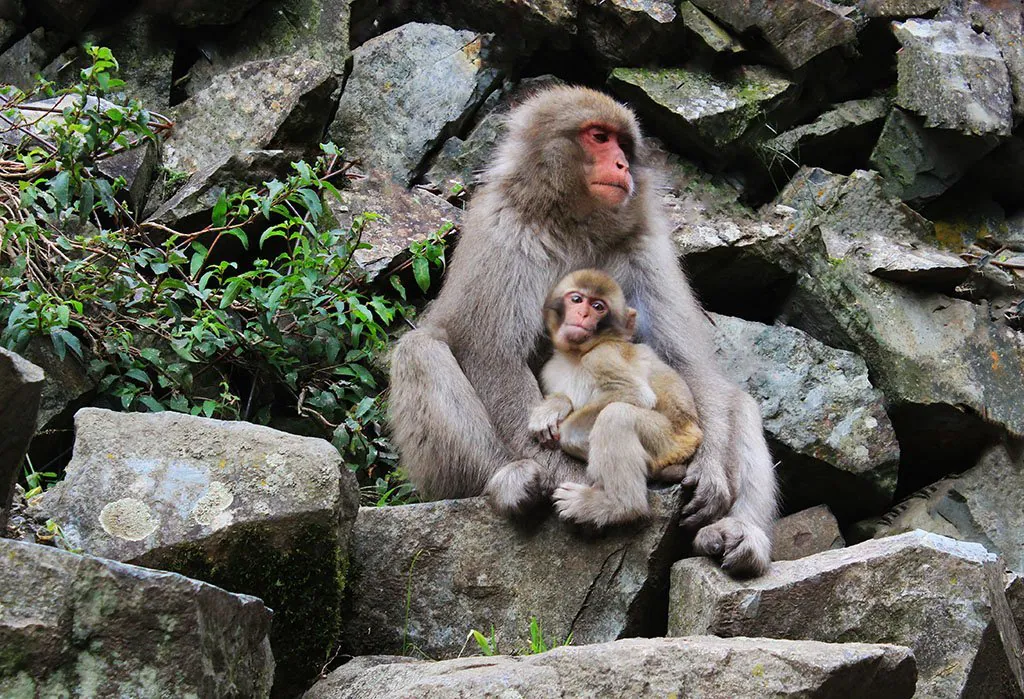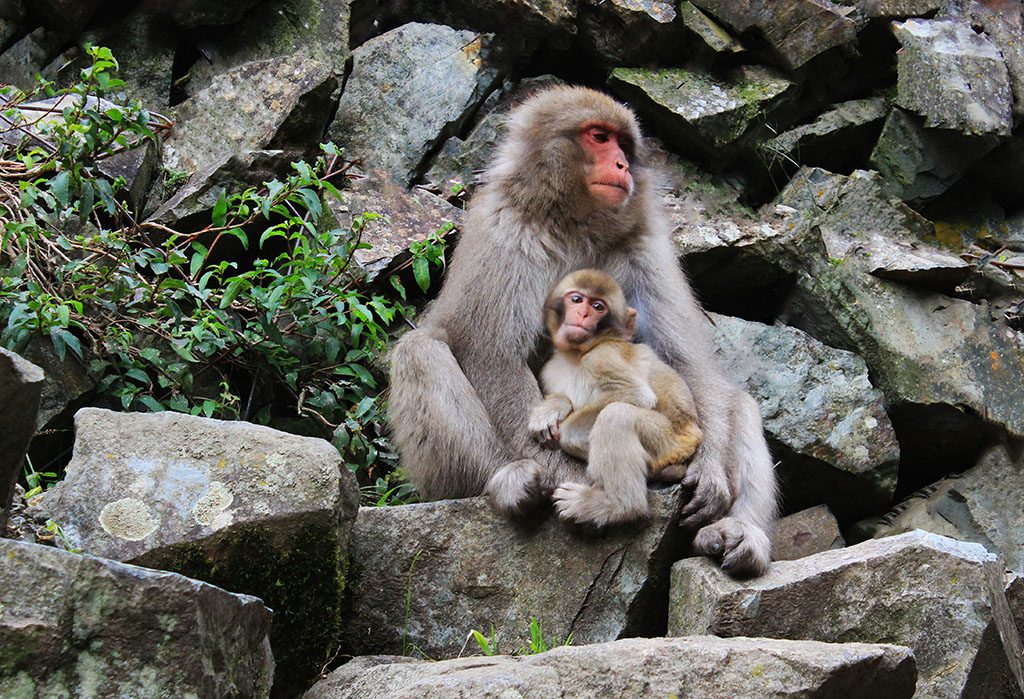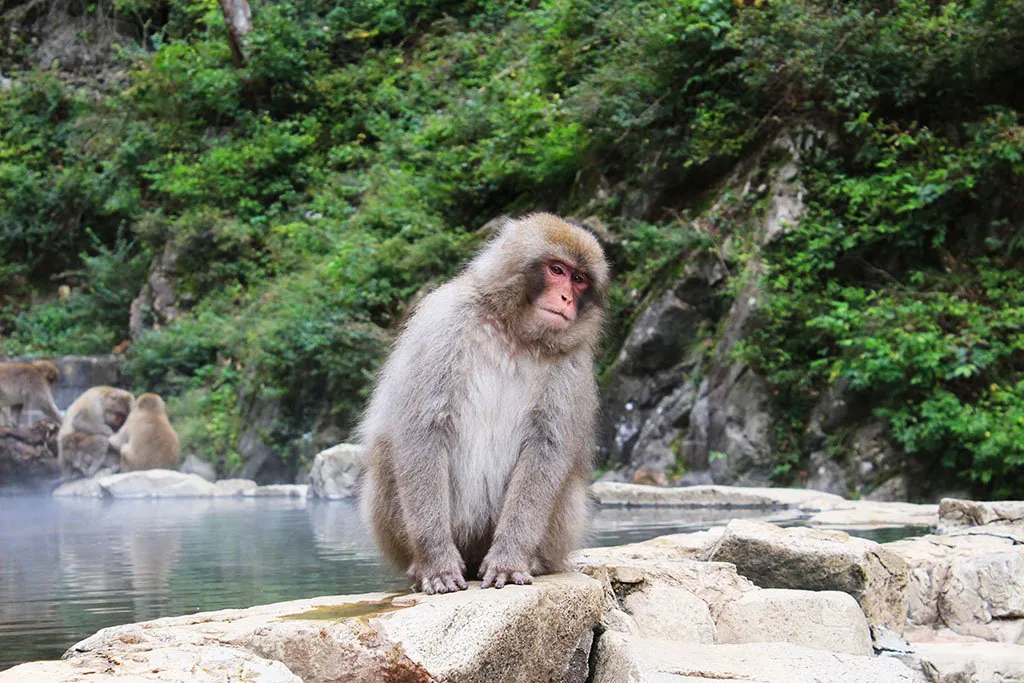 The weather in the north was changing, rain storms were coming in fast and snow was starting coat the mountains. We made our goodbyes to the monkeys and plotted a route to the far south of Japan, chasing the Pacific coast shoreline the whole way. We stuck to twisty back-roads that laced their way round cliff edges, up and over mountain passes and flowed beside the Pacific's sparkling blue water. We stayed away from cities as much as possible, get anywhere near them and you're stuck on the horrifically slow national roads. There is an expressway option with toll booths, but you'd need to remortgage your house to use it.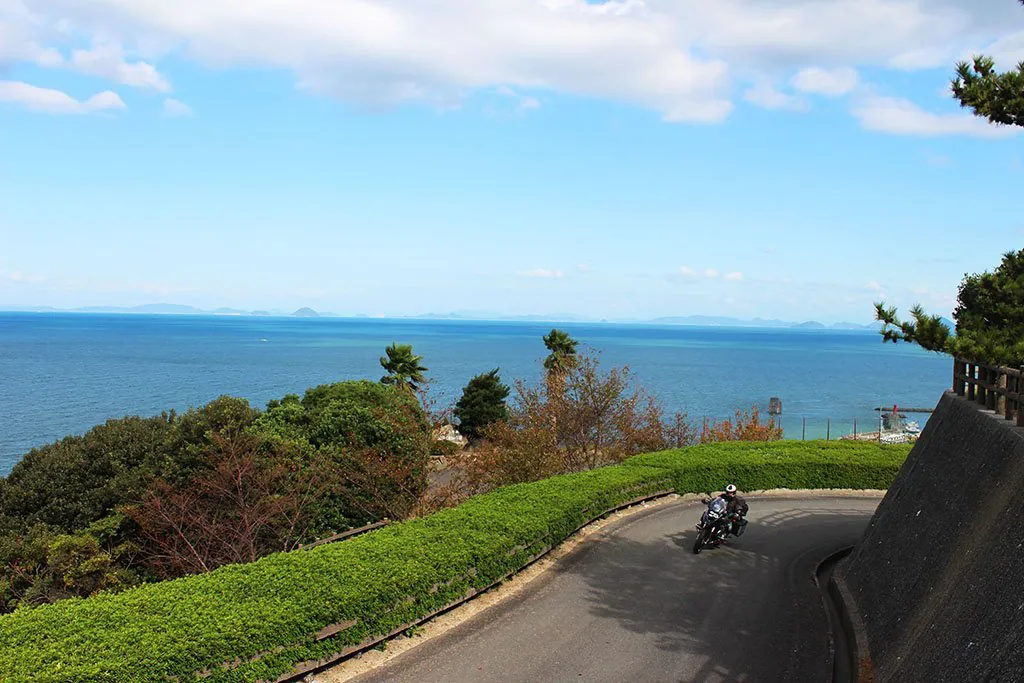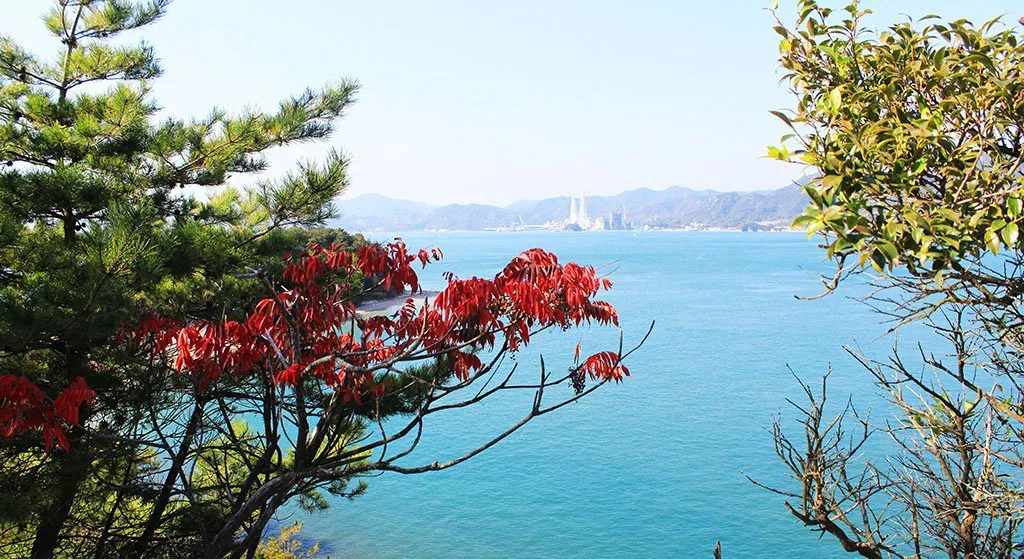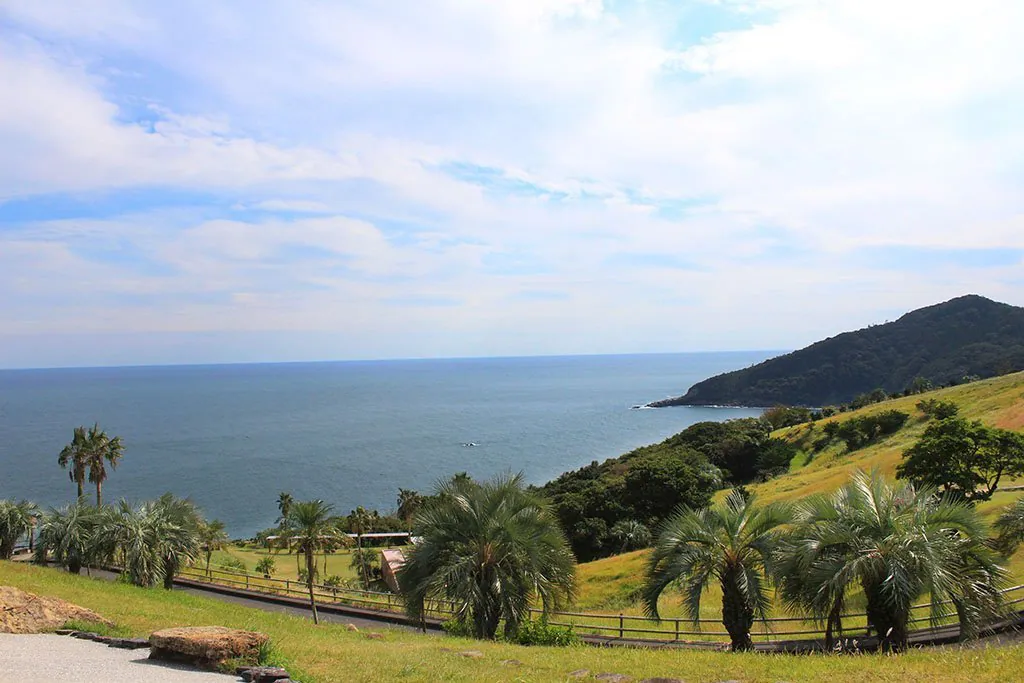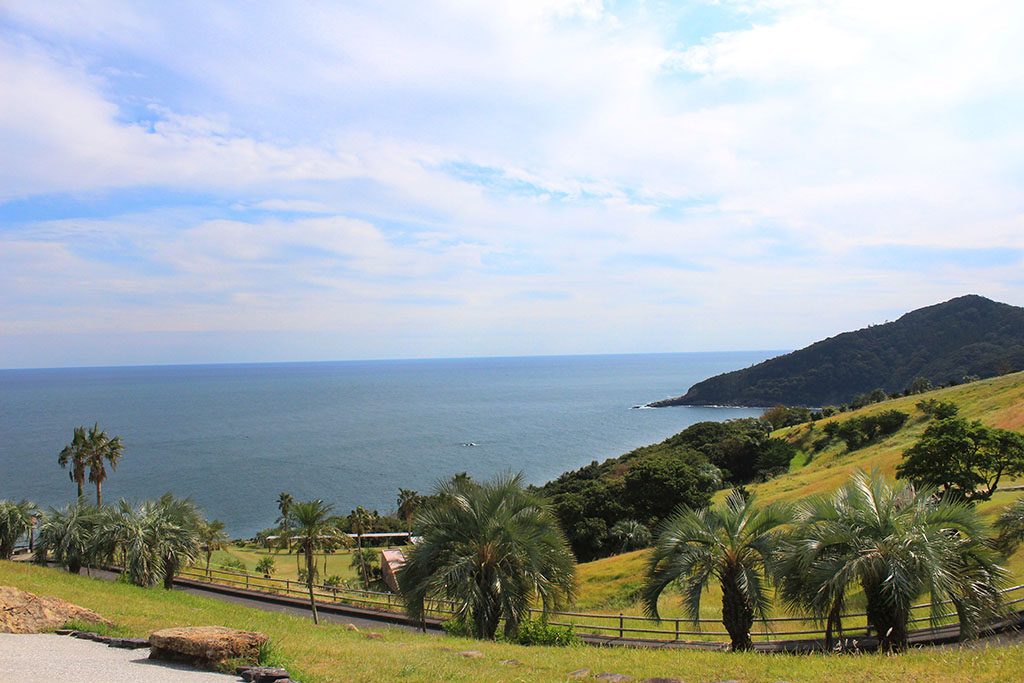 We hugged the coast tightly, riding through little fishing villages and stopping only to eat copious amounts of delicious ramen noodles and fresh sushi. As soon as the sun started to dip into the ocean, we just headed towards the beach and tucked ourselves away for the night. We were always met by locals in the morning who either offered oranges or hurried us inside their homes for breakfast.
Their kindness took us by surprise, mainly because we thought the Japanese were so reserved. But children would randomly bring us bags of sweets on the ferries, people would give us food, buy us drinks and even offer free meals in cafes.
People were kind and sweet to us everywhere we went, waving and smiling as we rode through quintessential Japanese villages. There was only one time where nobody waved back – a first in our time here. Turns out the village is populated by over 200 meticulously placed and well-looked-after scarecrows and only 29 humans, so we let them off.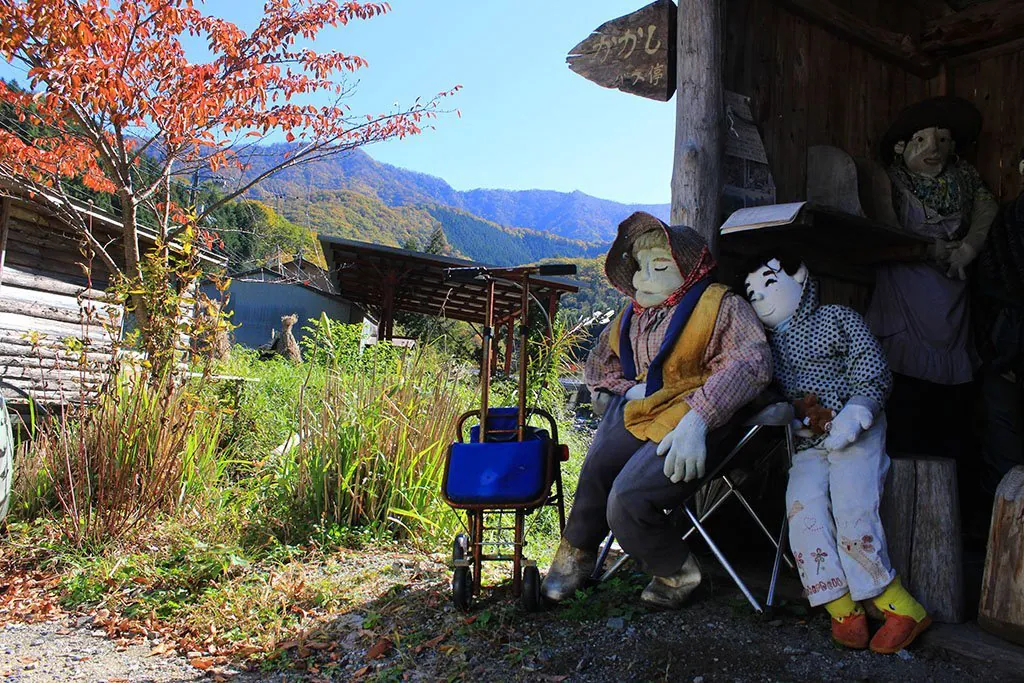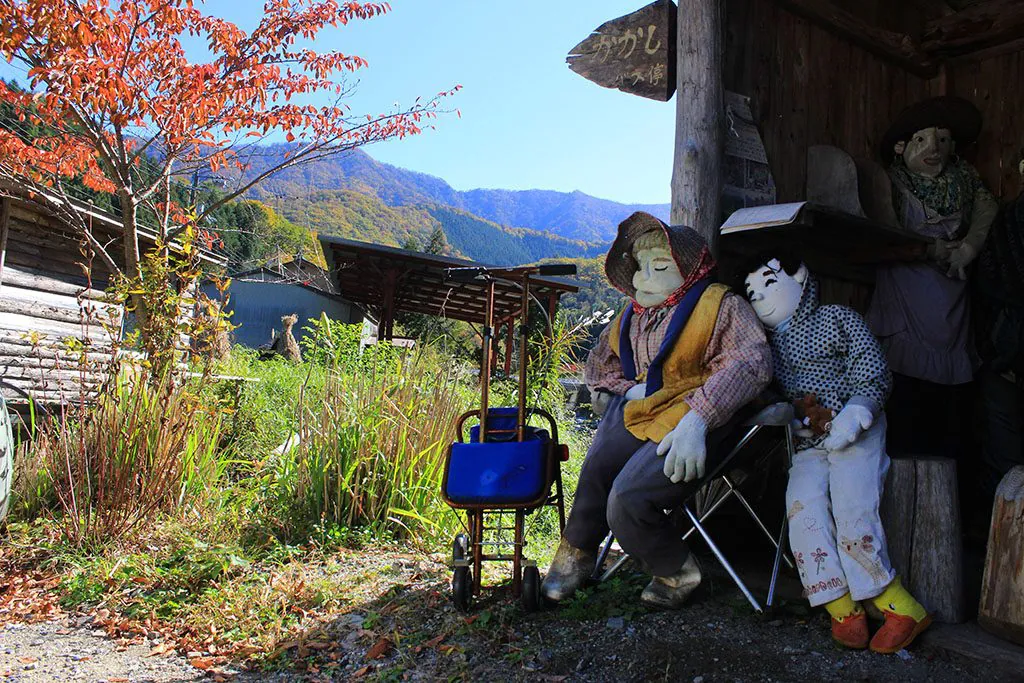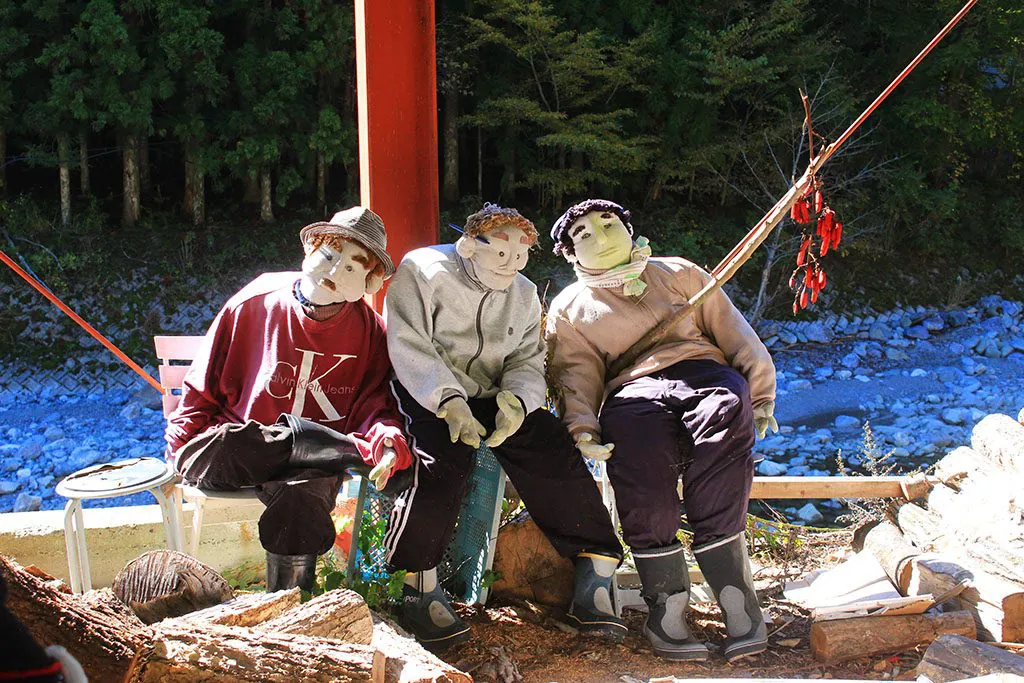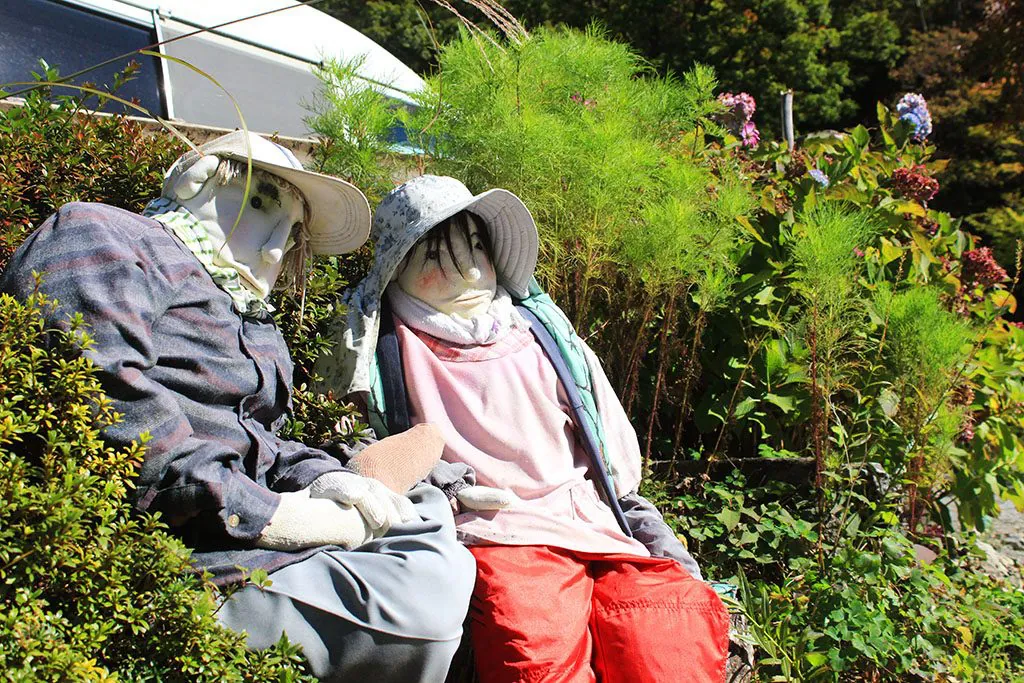 But it wasn't all easy riding… on a tiny island we found our most technical and challenging ride yet – Rabbit Island. Thousands of fluffy bunnies hop around making it impossible to move. So we left the bikes and our stuff and ran around the island like kids stroking all the fwuffy wabbits and feeding them. But it's not all adorable bags of cuteness… the island has a dark past and exploring it feels like being on the TV series 'Lost'.
Abandoned chemical factories, bunkers, hatches, turrets, secret towers and offices… all left to decay. The island was once a top secret and illegal chemical weapons manufacturing plant during WWII and the rabbits' ancestors were lab rabbits. When Japan surrendered, the workers fled but not before they released the lab rabbits into the wild. With no predators they spread and over populated… like rabbits.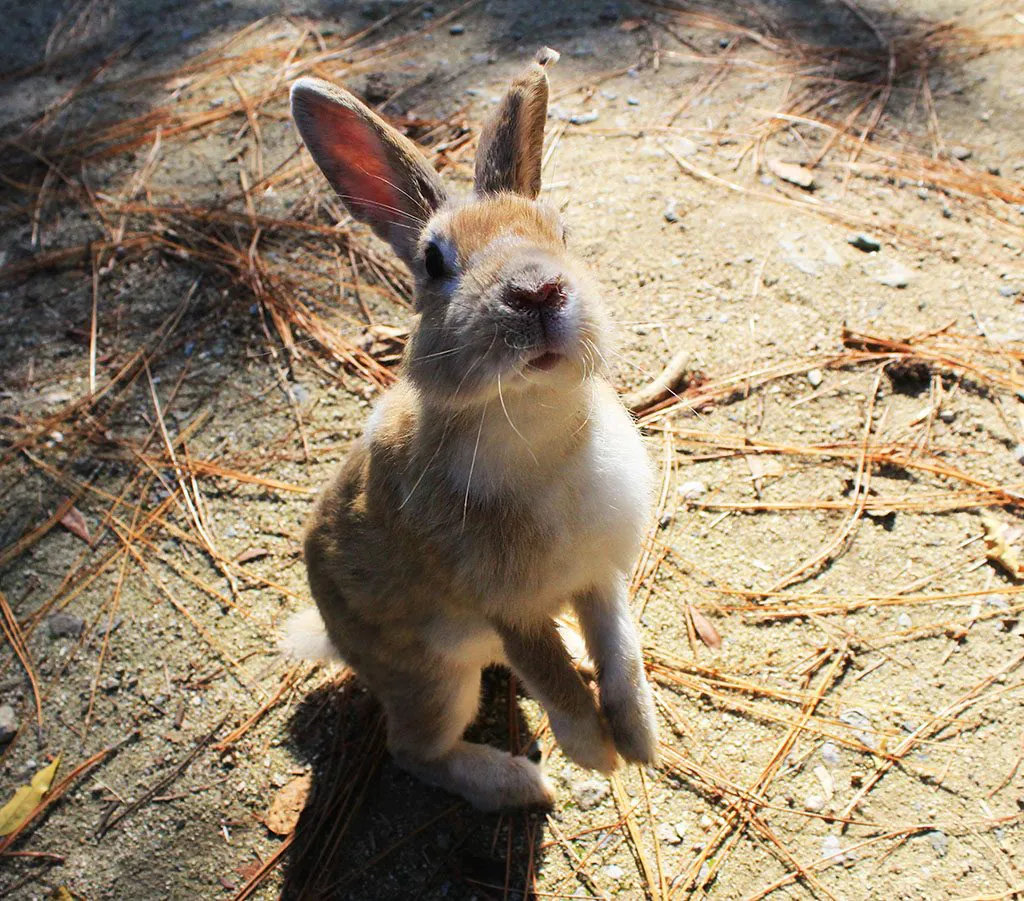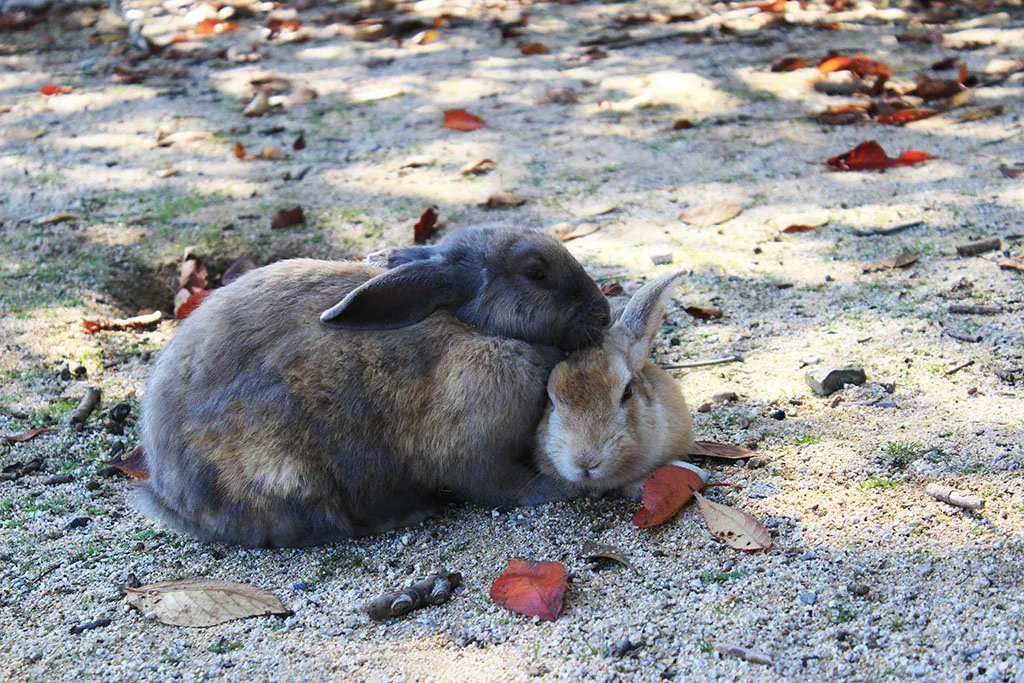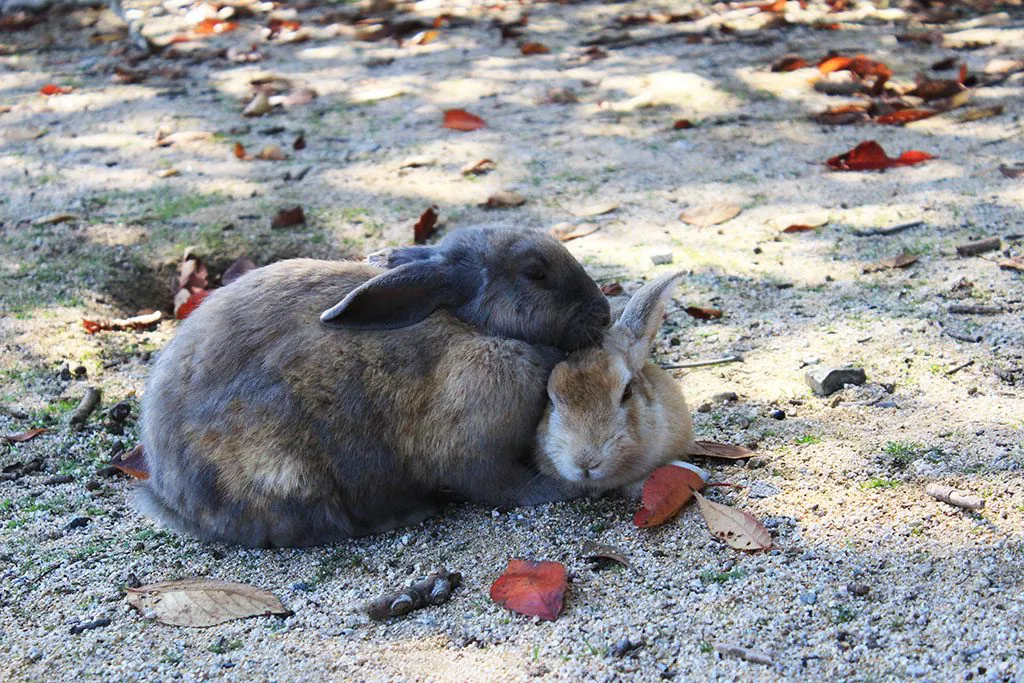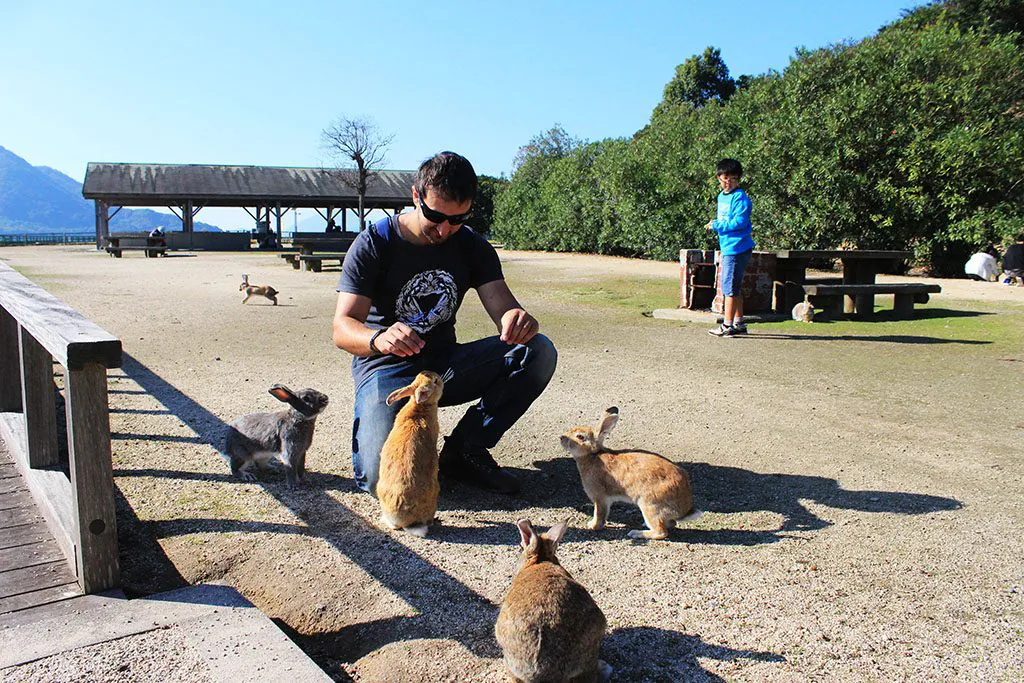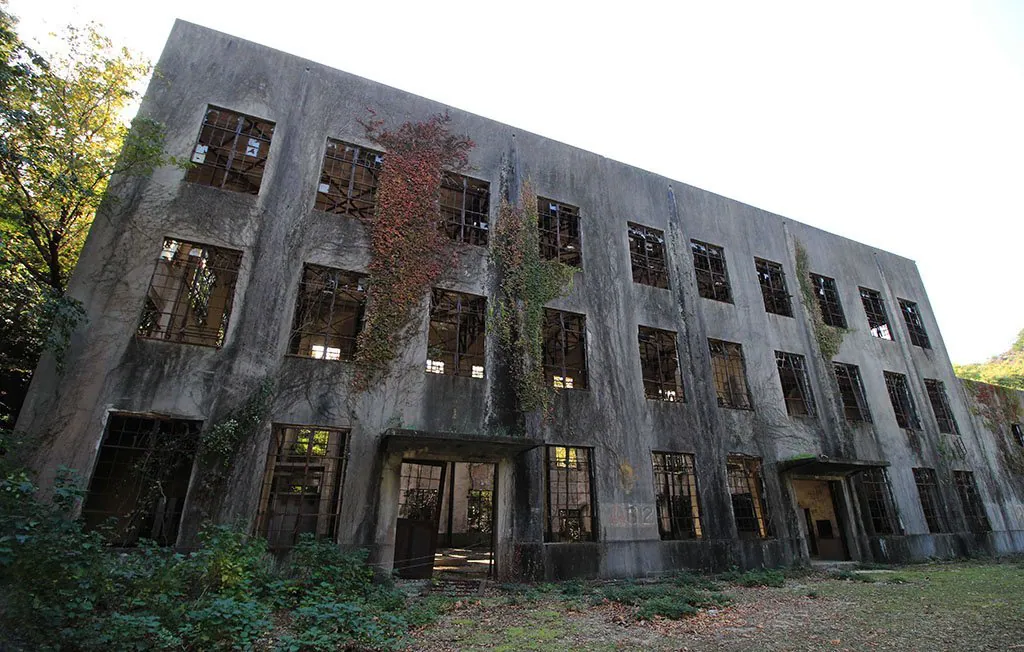 We're no longer surprised by this sort of thing, a few days later and we're riding on another island, this time overpopulated by friendly deer.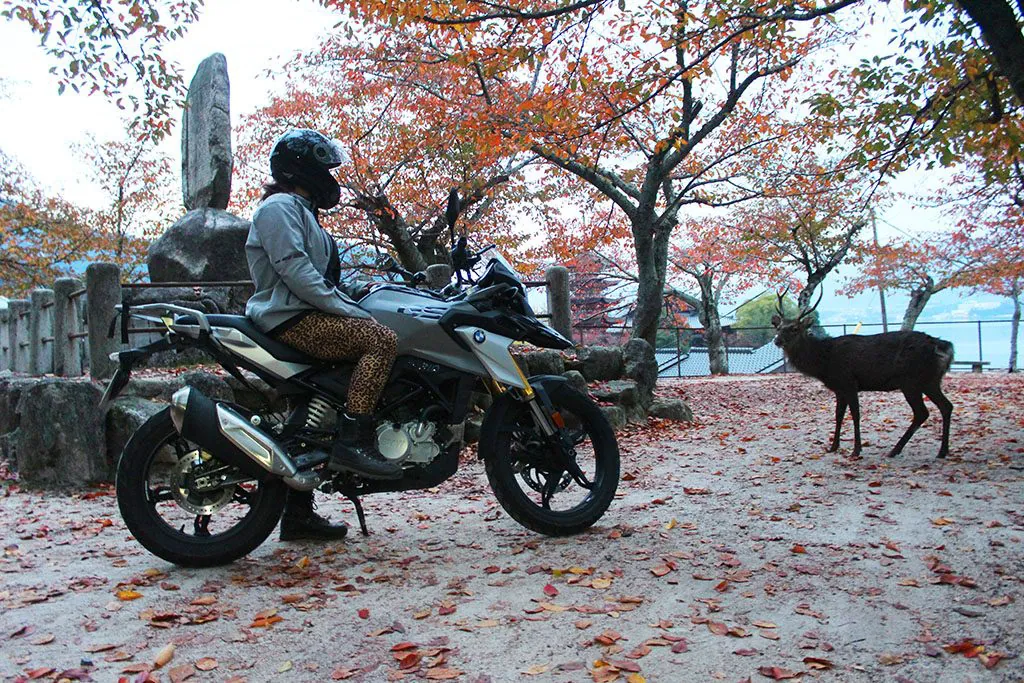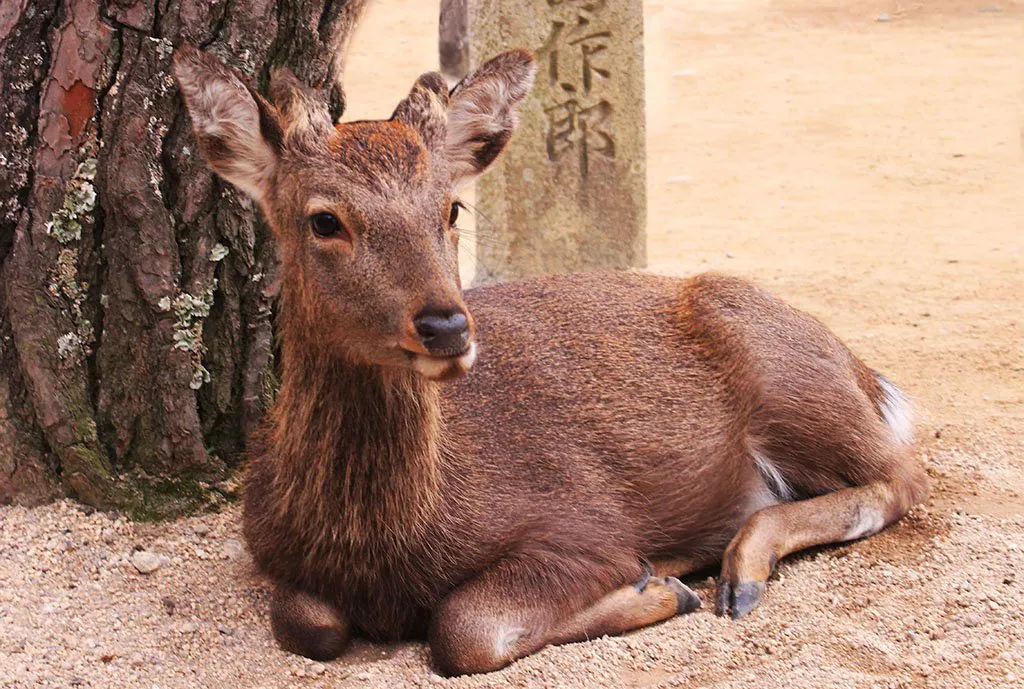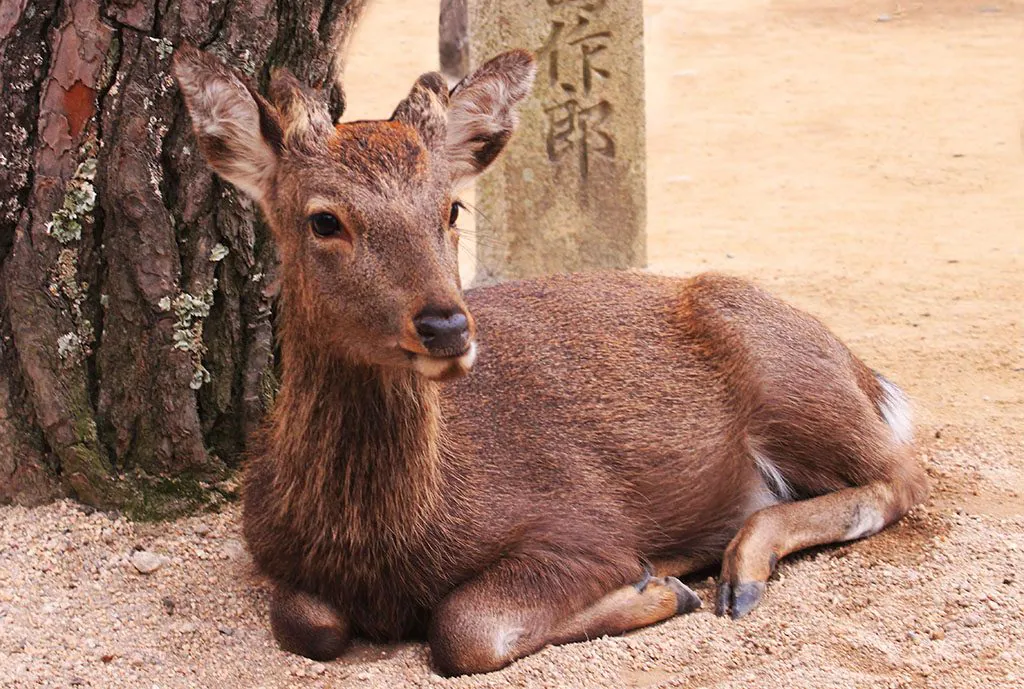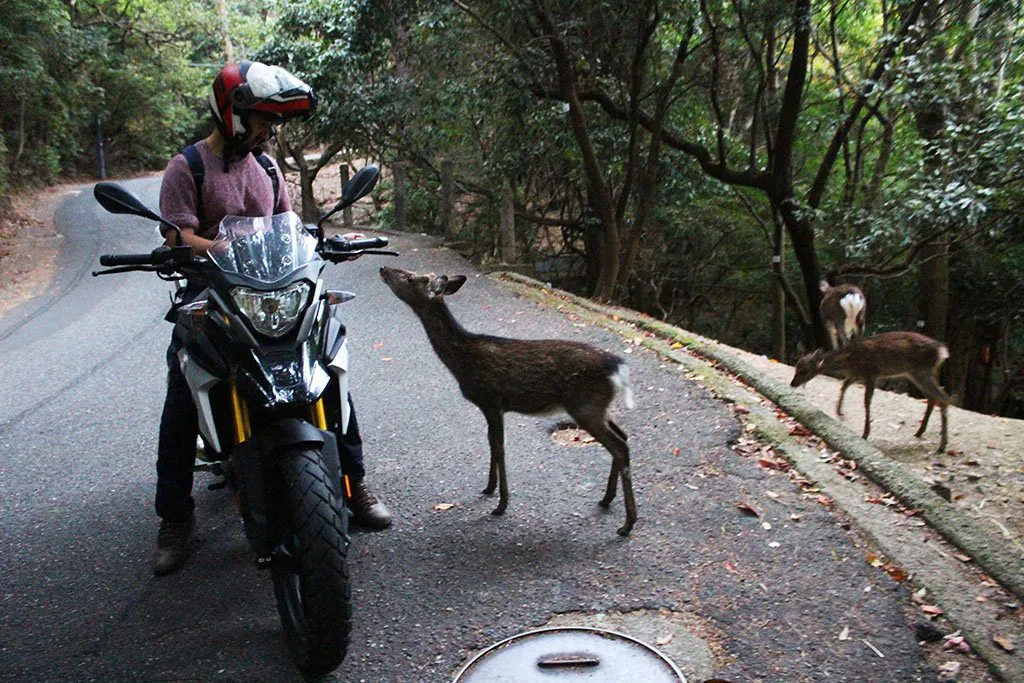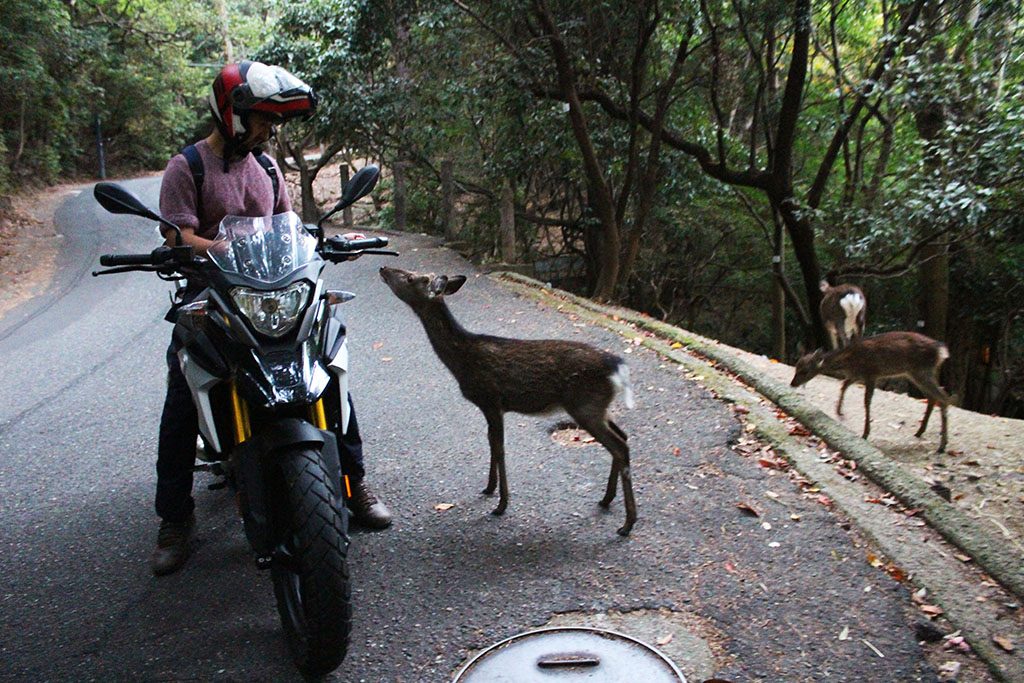 Japan is bursting with the weird and wonderful. It's an intrinsic, beautiful balance of unique culture, stunning scenery and fascinating history. And the more we delve into it, the more we become addicted…. We spend the next two months chasing ancient Shinto temples, grand gorges, magnificent castles, gorgeous gardens and places we never imagined. Check it out in next month's blog.
With thanks to…
Miles and Christine Makoto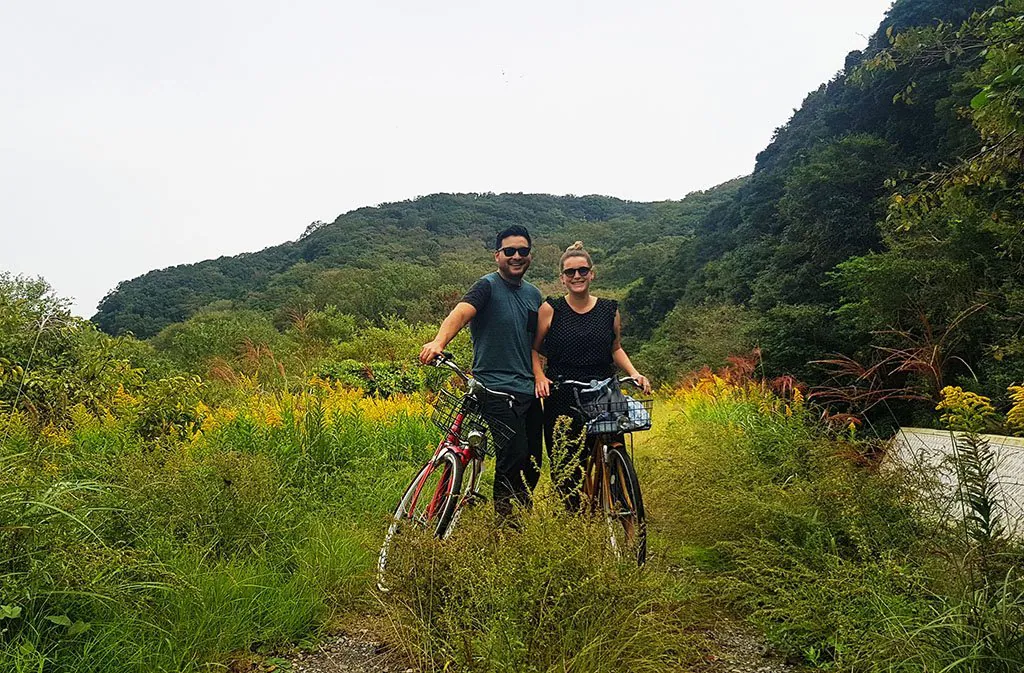 I turned 31 in Tokyo on 6 October 2018. Exactly seven years ago to the day, I was riding home from Iraq when I stopped off in Cappadocia, Turkey to find some people to celebrate turning 24 with. One of those people was the awesome Miles Makoto, we got on so well that he ended up buying a flimsy motorcycle helmet and jumping on the back of my Yamaha XT (the same one Alissa and I are on today). We had a mad ride through Greece, Albania, Macedonia, Montenegro, Kosovo and Bosnia to Croatia where we stayed for a few weeks. It was seriously epic and one of my best memories! Now, here we are seven years later – in a bar in Tokyo – celebrating my 31st with Alissa, Miles and his beautiful wife, Christine. It's all about the people you meet when travelling!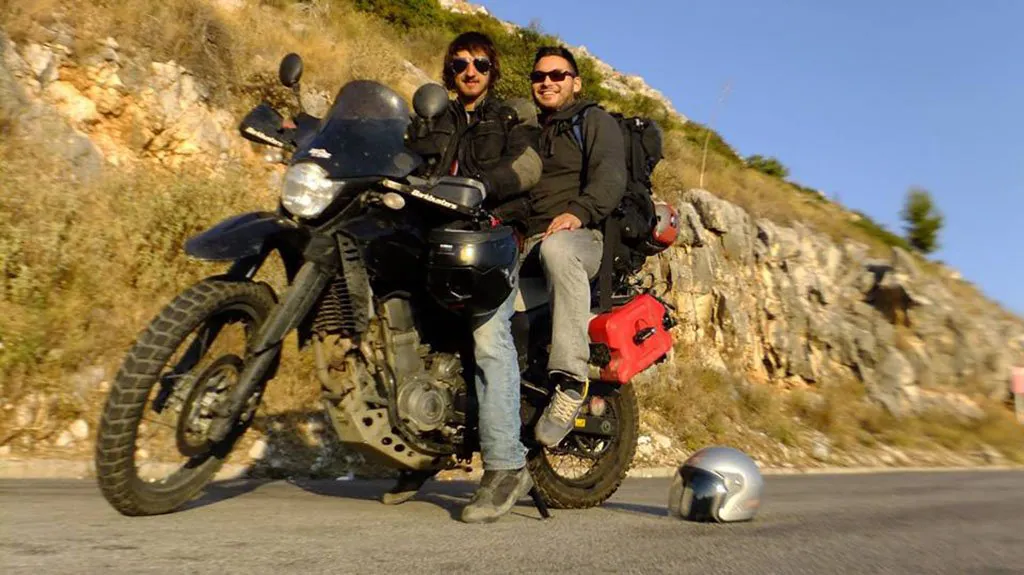 We all hung out in Tokyo for a few days and then met up again at Shirahama beach for cycling, onsens and exploring. As Miles is of Japanese descent, and his grandfather originally came from Gobo, Japan. We all went in search of his family roots. Check out the video below!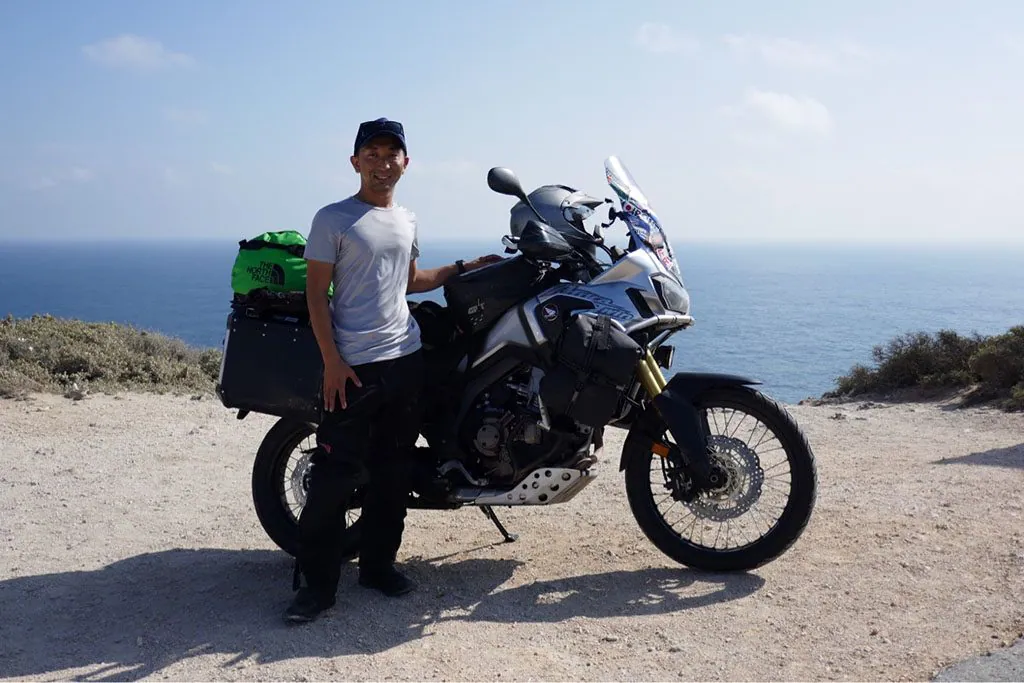 This is Jin Kinoshita, our favourite Japanese adventure rider! We met him in Kazakhstan as he was riding from Japan to Portugal. He gave us some much needed octane booster for Uzbekistan and we gave him a Lonely Planet for the Caucasus. Now he's introducing us to proper Japanese cuisine. The raw octopus was a challenge but the sushi is amazing! Jin has been helping us with our trip around Japan since before we even got here. Thanks Jin, you're the best!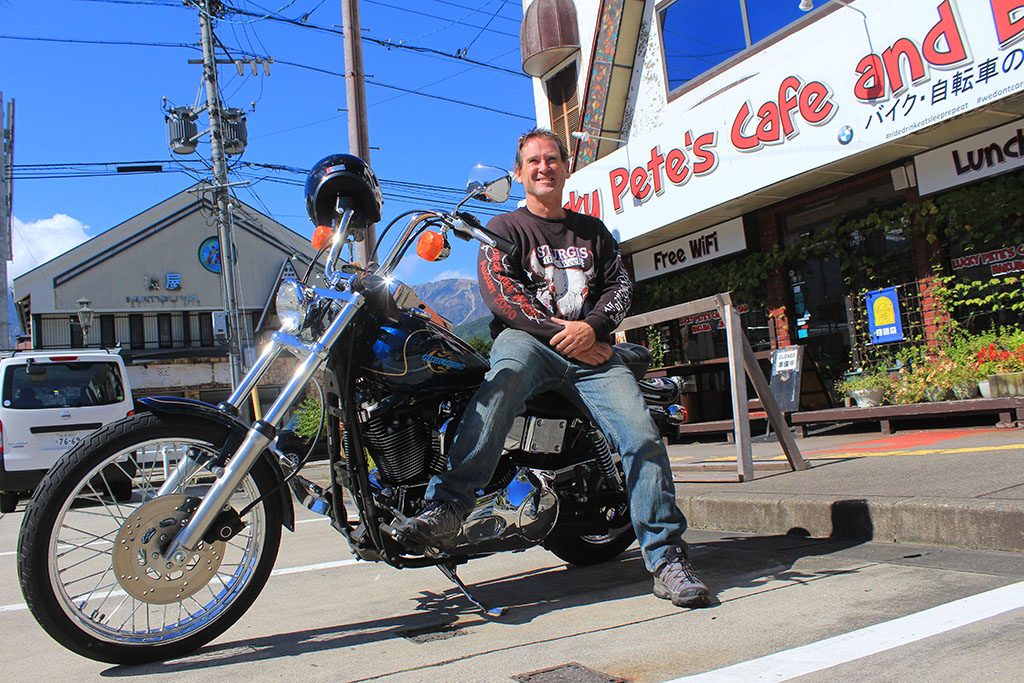 Pete randomly messaged us on Facebook and said: "If you're passing Hakuba, give me a shout". So, we arrived at his bar late at night, in the pouring rain and soaked to the skin.
He fed us, gave us the keys to one of his insanely cool apartments and his wonderful wife cooked us breakfast in the morning. If that wasn't enough, he took around town and to the Bike Bar Hakuba, sorted us out a set of tyres (thanks Ross) and we went for a cruise, chasing him on his Harley as he showed us round the ski resorts!
Pete is a legend. We love Pete and his crazy stories. It's people like him that remind you how generous and kind-hearted people can be.
Also, Pete is the owner of DownTown Hakuba apartments. If you're interested in skiing in Japan, then we'd recommend staying there – the apartments are swish!
Read more on Motorcycle Travel in Japan
Thanks for checking out our Japan Blog post. We hope you enjoyed it! Here's a few more articles on motorcycling in Japan that we recommend you read next. 
Liked that? Try these next…
We'd love to hear from you! Please post your comments here…