Welcome to our ultimate guide to buying and selling a motorcycle in Southeast Asia for adventure bike riders and travellers. You'll find this article packed with info on paperwork, tips, tricks and links to help you get out there and explore SE Asia on two wheels.
How to Buy and Sell a Motorcycle in Southeast Asia
Why buy a motorcycle in Southeast Asia?
Why Southeast Asia? Why not! Its rich culture, spirituality, smiles, food, history and exotic nature are pretty good reasons. And the best way to explore a new country is on a motorcycle.
You can take your own motorcycle to Southeast Asia (tricky and potentially costly) or you could rent one, which is a great idea for short trips. But if you're planning an overlanding adventure through multiple countries and for a long time, then buying might be the way to go for you!
The first time I bought and sold a bike in Vietnam was in 2019. I bought it in Ho Chi Minh (aka Saigon), Vietnam and sold it three months and 7,000 kms later in Hanoi.
The second time I bought a bike was in Thailand back in 2022 and I'm not planning on selling it anytime soon.
Before we dive into this guide, the most important thing to know is that rules are very volatile in Southeast Asia. Nothing is black and white and what you are told by one official can be denied or misinterpreted differently by another. Bureaucracy and corruption are normal and it's generally useless to fight against it.
The best approach is to know a few basic things, then just be smart and try to beat the odds with their own guns.
This guide will help you do the same. If you're planning on buying a motorcycle in Southeast Asia, have a read of this first.
READ MORE: Southeast Asia Motorcycle Travel Guides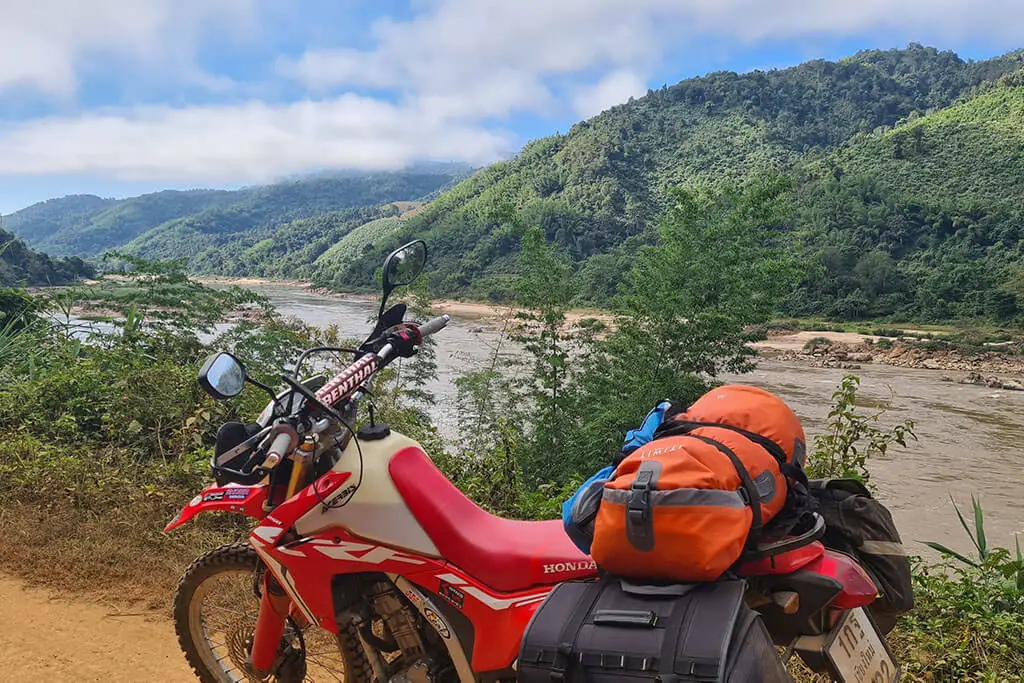 Benefits of buying a local bike in Southeast Asia
You don't need to ship or fly your motorcycle, which can be costly and time consuming.
You don't need to overland and ride for months to explore this part of the world.
Overall, there's less paperwork required to ride on the roads legally.
Motorcycles in Southeast Asia are cheap and can be easily sold afterwards.
If you're planning a long stay then it can work out cheaper to buy instead of rent.
Use what the locals do and finding parts is easy and services are cheap.
You can ride a bike you don't have at home.
For some countries, you need to provide proof of entry and exit via flight tickets, this is easier if you're buying or renting and fly in and out.
If you decide to either ship your own motorcycle to Southeast Asia or use a rental or even join a guided tour, have a look at our recommended companies below.
READ MORE: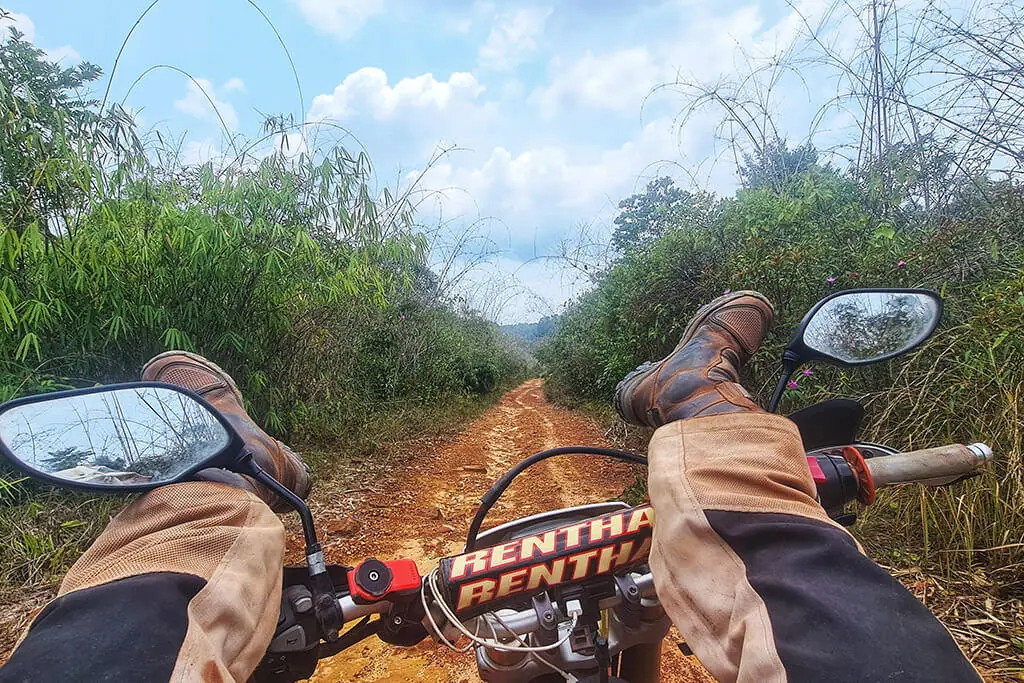 What type of motorcycle should I buy in Southeast Asia?
Anything over 150cc can be considered a big bike under local standards. Southeast Asian people use two-wheeled vehicles on a daily basis and they don't consider themselves riders.
Thirdly, you don't really need a big bike to travel and enjoy countries in Southeast Asia. A 250cc dirt bike can be a brilliant do it all machine – especially if you have time on your side or a low budget. You could even travel around on a scooter if you wanted to.
Keep in mind these simple principles: the most popular bikes go up to 250cc, which are produced in Thailand. They're possibly the best option for exploring every corner of Southeast Asia. Bigger bikes come with high import taxes. Street bikes are also popular, but more so in Thailand where the roads are good, but you may struggle in Laos and Cambodia. Locals use small bikes and mopeds to move around, so you can do the same.  
For more info on choosing adventure motorcycles, bike reviews and recommendations, check out our adventure bike section. 
READ MORE: Adventure Motorcycle Guides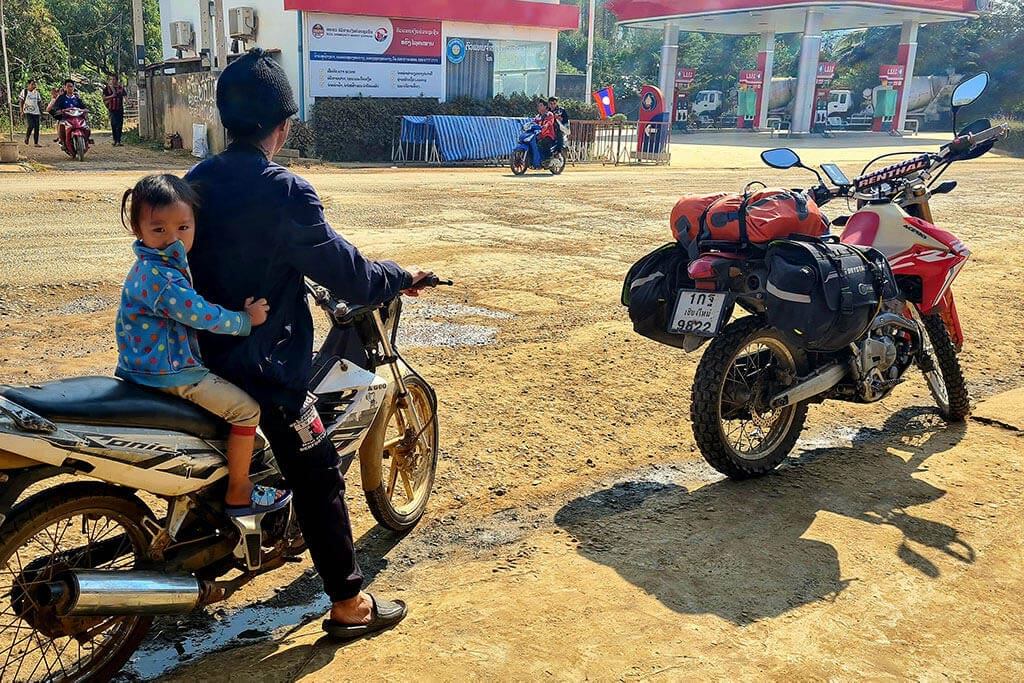 Buying a motorcycle in Vietnam
Buying and selling a bike in Vietnam can literally be done on a street corner. You get the bike papers and the key, pay the money and you're good to go.
Registering the bike, however, can't be done if you're not living in Vietnam. But don't worry, you don't need to register it if you're only travelling on the bike.
Buying a bike in Vietnam is a great idea, because you are not allowed to enter the country on a motorcycle with foreign plates – unless you pay for a guided tour and have a pre-arranged tour itinerary from them. This is by far the most expensive way of doing it and you are not free to explore or ride wherever you like. It's pointless, especially considering how cheap it is to buy or even rent a bike in Vietnam.
Small Vietnamese bikes are allowed to cross the border into Laos and Cambodia without problems. But the bike cannot be taken into Thailand as it is not registered in your name.
READ MORE: Vietnam Motorcycle Travel Guides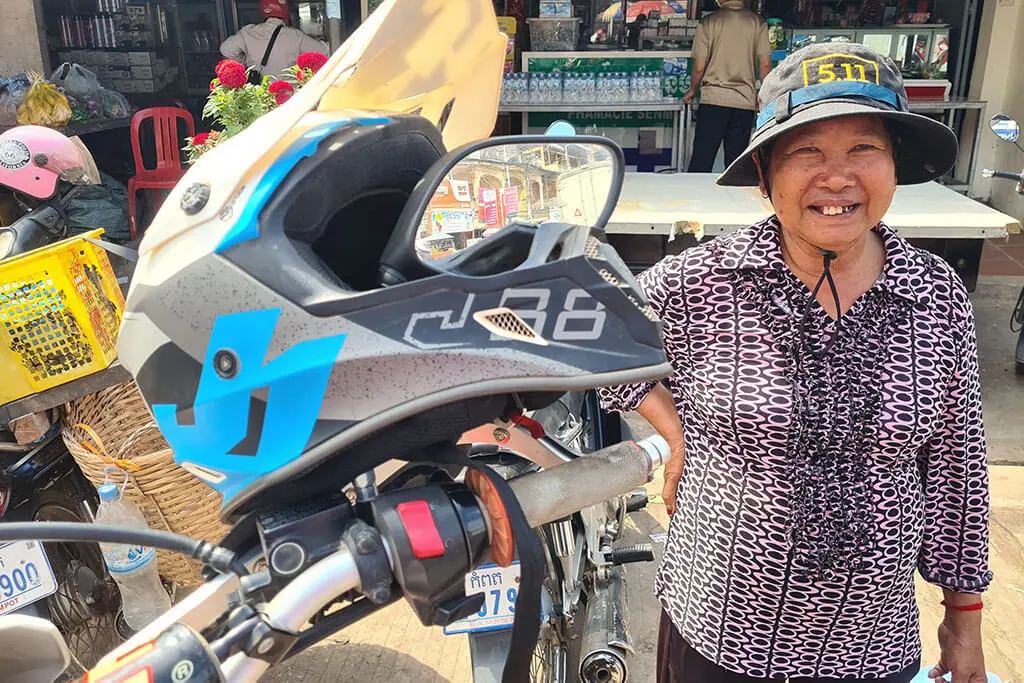 Buying a motorcycle in Thailand
The rules for Thailand are stricter and you do have to register the bike – unlike in Vietnam. To cross borders, the bike must be registered in your name or you must have power of attorney if you register it in someone else's name. With a Thai bike, you can cross the border to Malaysia, Cambodia and Laos. You will not be allowed into Vietnam without a guided tour.
READ MORE: Thailand Motorcycle Travel Guides
Buying a motorcycle in Laos
Buying a bike in Laos isn't a popular option. Bikes are more expensive than in Thailand and Vietnam and to get gear and parts is a challenge if you want something other than a regular scooter.
READ MORE: Laos Motorcycle Travel Guides
Buying a motorcycle in Cambodia
Most people visiting Cambodia come with bikes from Vietnam and Thailand or rent locally. Same as Laos, it's not a popular option to buy here if you're not a resident. Most parts are imported from Thailand and if you choose to ride a not so common bike and need repairs, then expect to wait days for them to come. 
READ MORE: Cambodia Motorcycle Travel Guides
The best country to buy a bike in Southeast Asia
The best countries to buy a motorcycle in Southeast Asia are Thailand and Vietnam. It is possible in Laos and Cambodia, but without strong personal reasons (for example, those living or working there) there's no reason or advantage to buy in these countries.
It's far easier to buy and sell a bike from Vietnam, but it does mean you can't take the bike into Thailand. So it really depends what you're after and which countries you want to visit. But the top choices are either between Vietnam and Thailand.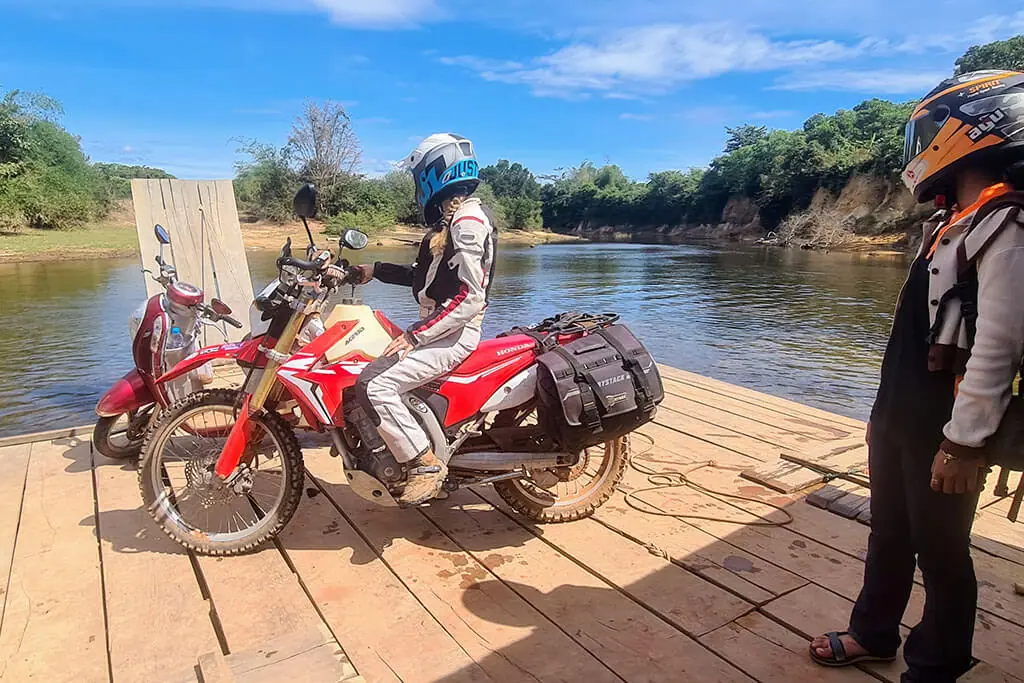 What to look out for when buying a motorcycle in Southeast Asia
What do you want to do?
What countries do you want to ride in, what kind of riding do you want to do and how much time do you have? These are essentials in deciding what bike you need. What we want is not always what we need and some assessment before buying would be good.
Condition
As travellers tend to keep their budget low, you'd most probably have lower standards than if you were to buy a bike in your own country. The maintenance appetite is pretty low in SE Asia and you'll soon find out that anything goes.
Check your bike over for anything obvious. Check the oil, chain, sprockets, bars for movement and free play, suspension, tyres, rims, roll the wheels and see if they move freely, start the bike, let it run and take it for a test ride if you can. Do all the checks you'd do at home and go with your gut.
Paperwork for buying a motorcycle in Southeast Asia
Both Vietnam and Thailand require foreign riders to have an IDP (International Driver's Licence). If you don't have one, you might get away with a small fee if stopped by the police, but in case of an accident you may not be covered by your insurance. So not having it is at your own risk. Please make sure you have the necessary travel insurance in place before you go. Be sure that your insurance covers you to ride the motorcycle you are planning on buying as your main mode of transport too. 
READ MORE: Motorcycle Travel Paperwork Explained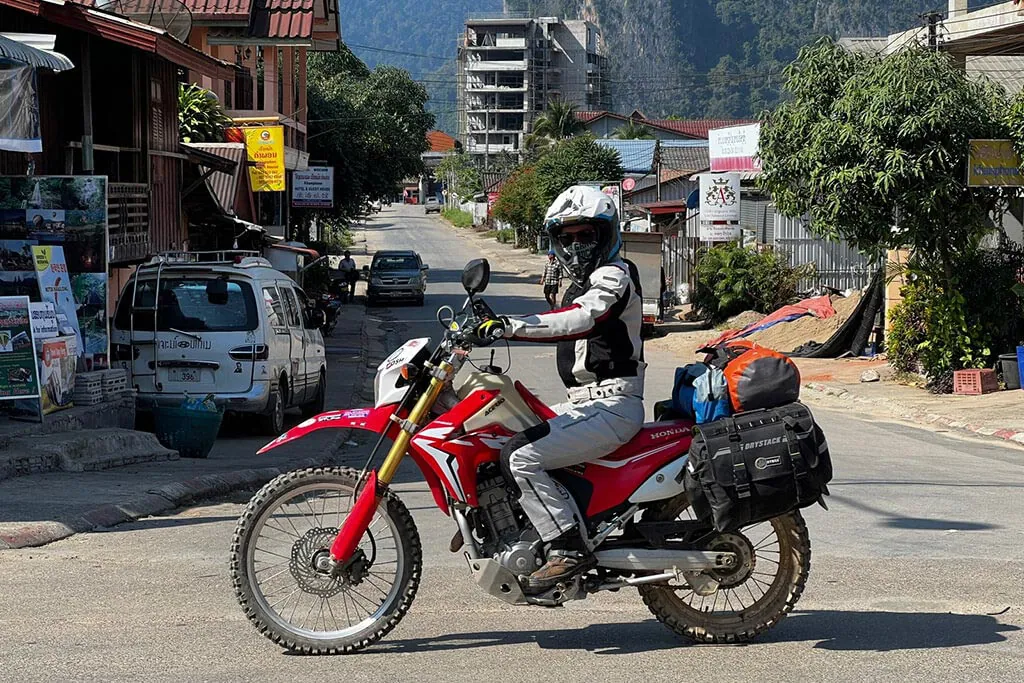 Paperwork for buying a motorcycle in Vietnam
In Vietnam, the bike has to come with a blue card. It is the bike ID with bike details and a local Vietnamese owner. The ownership is not important as registering the bike on the actual user's name is not mandatory, but the blue card proves the bike has not been stolen and that's all that matters.
The bike doesn't need registration nor a special insurance. You'd only need to take care that your travel insurance covers you in case of a motorcycle accident.
Paperwork for buying a motorcycle in Thailand
In Thailand the bike has to come with a green book. As registering is mandatory, the green book will show all the previous ownerships. You must register your motorcycle, and this has to be done in one of two ways, either: register it in your own name or register it in a friend's name. 
How to register a motorcycle in Thailand
Papers needed for registering a bike in Thailand in your own name:
Selling contract (in Thai) – you get this when you buy the bike. Usually, the seller can help with a template but it can also be downloaded.
Green card – this is the bike's ID and the seller must provide the original residency certificate of the future bike owner – this is a paper issued by the Immigration Office. It has nothing to do with what a residency would mean in other countries so don't be fooled by the name!
Prior to asking for it, you (or your friend) must be registered at the immigration with an address. This registration must be done by any accommodation owner (landlord, hotel, guesthouse, hostel etc) by using a specific Thai registration app.
When applying for a residency certificate, the future owner must have a valid tourist (or resident) visa or come from a country that does not require a visa for Thailand. If you come with VOA (visa on arrival) you won't be granted the residency certificate.
Note: this info can change any time as a general practice in Thailand and may differ depending on your country of origin. Check carefully with any immigration office (or visa agent) before proceeding!
Important: the process of obtaining the residency certificate can be done by a visa agent who can be found easily and would charge anywhere between 20-50 Euros. They have people inside the system and the waiting time (up to 3 weeks) can be reduced to 2-3 days. Be careful though as they cannot fix your visa or missing paperwork! If you decide to do it on your own the cost will only be a small tax paid in the Immigration office but you would not have control over the time you get the paper.
Copy of the future owner's passport (first page and page with valid VISA) – each page must be signed with blue pencil.
Registration process
The future owner must go to the Motorcycle Registration Office and apply for registration having all the documents ready. This office is different from the one for registering a car so check where you must go to save your time.
It is recommended to also have the seller with you just in case he would be needed.
The bike will need to pass a technical inspection which will be done in the same building the same day. There should not be any issue passing it if the bike is in a fair condition.
Normally you will get the green book back with the bike registered in your name within the next 3 days (the clerk will though inform you more precisely).
If the bike isn't going in your name, you must apply for a translation of the green book. It will cost a small fee and will take a few working days, depending on how convincing you are with the clerk. If the bike is not in your name, be careful to have the real owner's copies of passport signed on each paper with blue pen.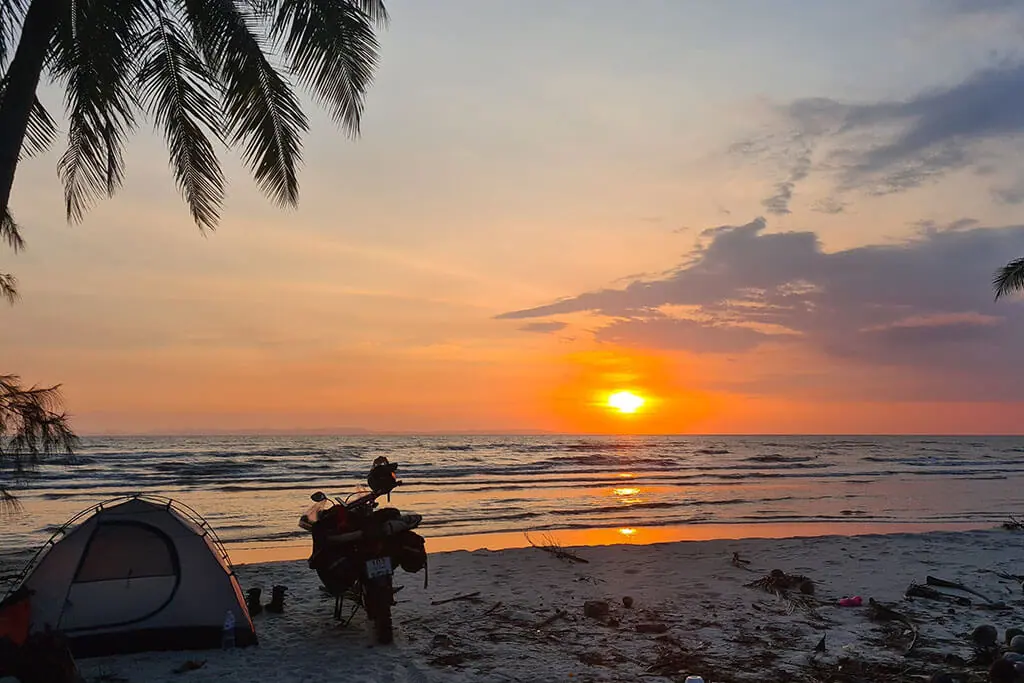 Crossing borders in Southeast Asia
Vietnamese bike
With a Vietnamese bike, only the bike's ID is needed if you cross from Vietnam to Laos and Cambodia. You can cross into Laos and Cambodia but not into Thailand. 
Thai bike
With a Thai bike, there are two situations: one is if the bike is registered in your name, and the other is if it is registered in a friend's name. With a Thai bike, you can cross to Laos, Cambodia and Malaysia but not into Vietnam. 
Your name: Have all the bikes and your original documents: green book (original), green book translation, IDP (international driver licence). I highly recommend to also carry at least 3 copies of each to avoid the hassle of finding a printer at the border (which will also be overpriced). Each copy must be signed with blue pen by the owner.
Not your name: If the bike is not registered in your name, as well as all of the above you will need copies of the owners passport (first page – mandatory plus page with valid VISA – recommended).
You also require power of attorney from the owner in paper stating you are allowed to ride and cross borders with that bike: unlike other countries, this power of attorney is a template one can just download from the internet. It doesn't need to be signed or stamped by a notary. Instead, you must buy and glue fiscal stamps with the value of 20 BHT (50 Euro cents) or more if you feel generous. The power of attorney can be just in English and must have the signature of the owner, the user and a separate witness.
Note: Thai vehicles are given a temporary export permit when leaving the country. This can vary between 30 to 60 days, depending on the ownership or the border officer's mood. If the vehicle is not brought back within the period, there will be a daily penalty of 1000 BHT (26 EUR) for each day of overstaying, maximum 10.000 BHT (260 EUR). So, if you plan to overstay, you'd better do it more than 10 days to be worth the penalty.
READ MORE: Overstaying a Thai Temporary Import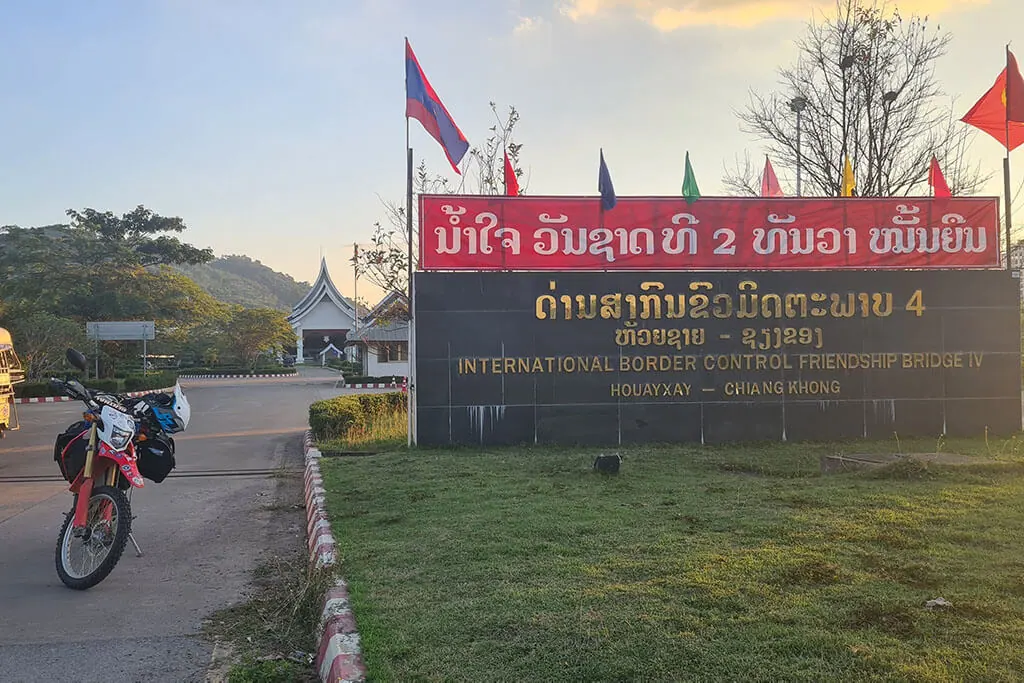 Top tips for crossing borders in Southeast Asia
Southeast Asian countries have a huge appetite for bureaucracy and money from foreigners.
Rules can change or be interpreted differently in different borders.
Always have copies of all your original papers.
Each copy must be signed with blue pen by the entitled owner.
Carry a few passport type pictures.
Before leaving any office check that you are given back each original paper.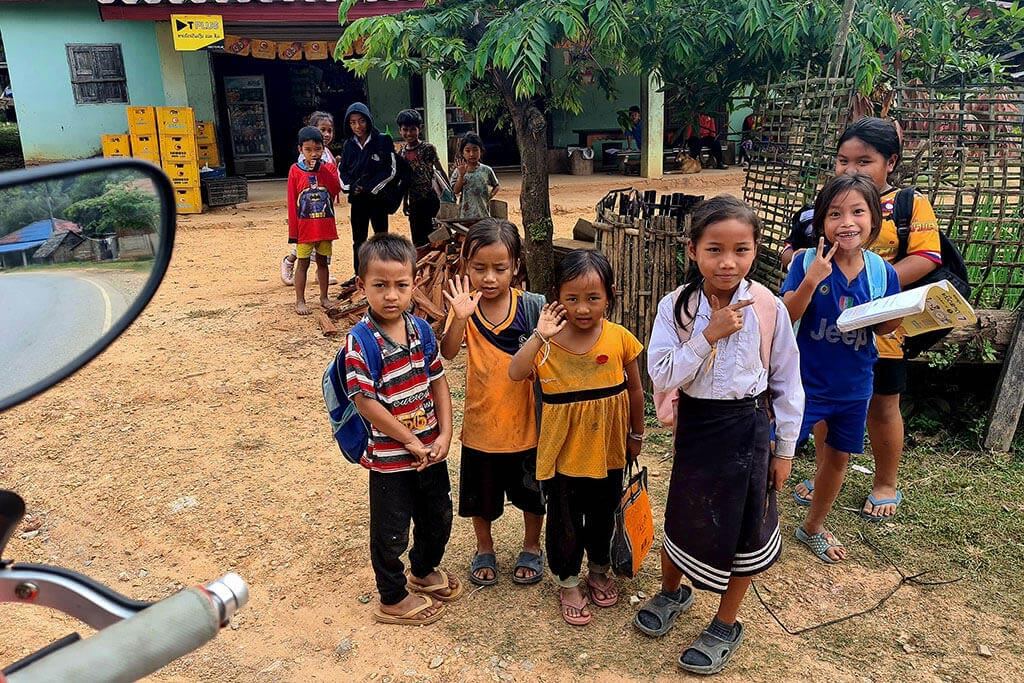 How to find a motorcycle for sale in Southeast Asia
Finding a bike isn't rocket science in this internet era. Get on local bike selling and riding groups on Facebook, check the offers and post what you're looking for. If you're already in the country, just ask around, visit shops and rental shops. Moving on two wheels is very popular and you will find plenty of options everywhere.
Selling a motorcycle in Southeast Asia
The process of finding a customer for selling your bike in Southeast Asia is no different to other countries. You can plan ahead and post advertisements on groups before (advisable for a Thai registered bike) or just go with the flow for a Vietnamese one.

As long as you have the original bike papers, the only issue would be to find a buyer. This is generally easy, especially on travellers' groups.

A bike registered in Vietnam can be sold in any other country as it is not registered in your name. The process is just as easy as buying: give the blue card, the keys and the border crossing documents and the new owner is good to go.

A bike registered in Thailand can only be sold in Thailand and the owner must be in the country.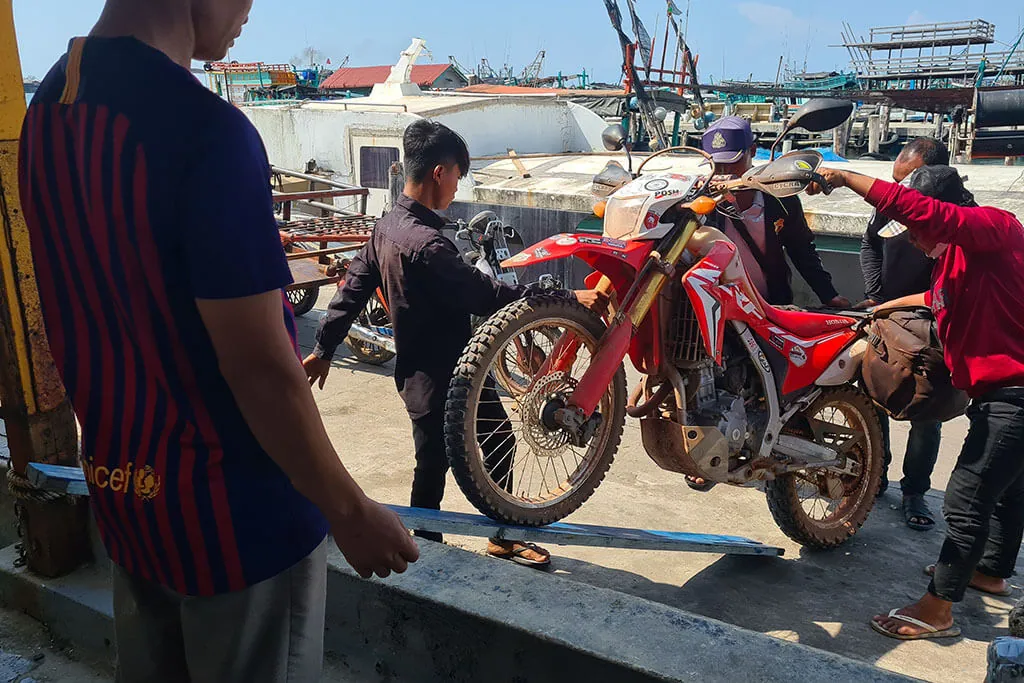 Southeast Asia routes
Currently, I advise Vietnam, Cambodia, Laos and Thailand. I spent a total of nine months riding through these countries and they don't require a Carnet to travel through, making crossing borders easier than compared to say Indonesia.
For more info on routes in these countries, visit the Destination pages.
READ MORE: Southeast Asia Motorcycle Destination Guides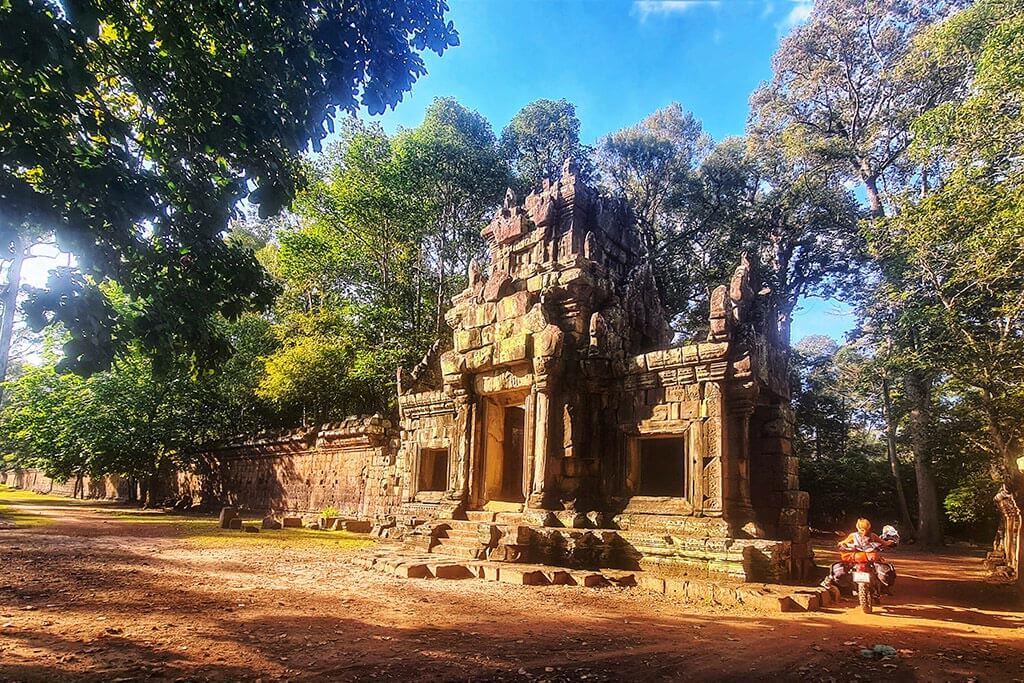 Buying a local motorcycle in Southeast Asia can be a better alternative than shipping your own bike depending on your plans and budget. Renting for a short period is also a good alternative if you only have a few days or weeks there. On the other hand, if you plan on staying for a longer period, buying can be better as you can get most of your money back.
Whatever you decide, riding a motorcycle in Southeast Asia is a must for any rider and exploring these countries on two wheels will be an incredible adventure.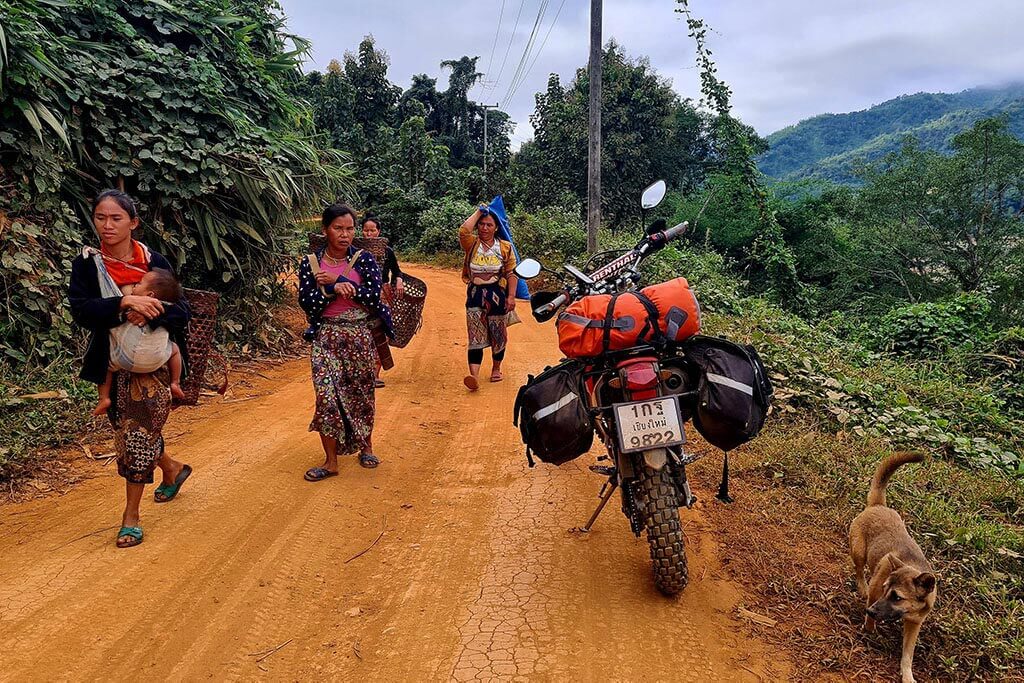 Luiza Gojol aka Lust 4 Life
Luiza is a slow humanist motorcycle traveller who's always searching for dirt roads to the very heart of local life.
Former freelance project manager and business consultant who got corrupted by story books, motorcycles and living anthropology. In love with people, cultures, food, nature and adventure. Years ago, I decided I don't need or want a base anymore and surrendered to the travelling demon. Now I'm free to be anywhere I want, as long as I want and I travel slowly, melting in the local life, living with locals and avoiding touristic paths as much as possible.
Follow Luiza's awesome adventures here: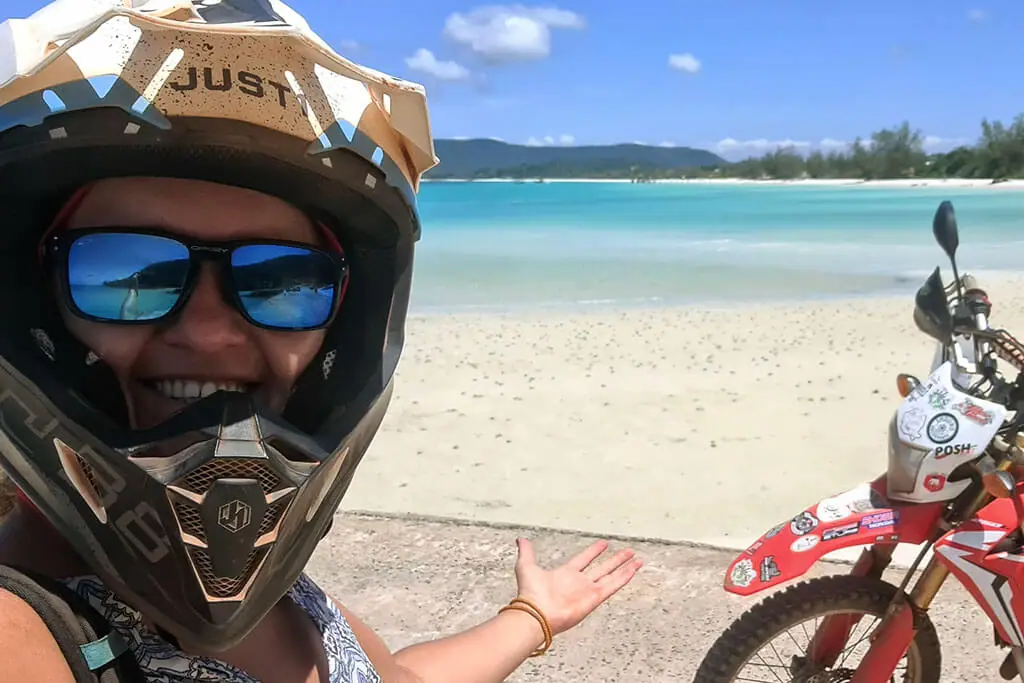 Read more on adventure motorcycle travel in Southeast Asia
Thanks for checking out the Ultimate Guide: How to Buy and Sell a Motorcycle in Southeast Asia Guide. We hope you enjoyed it! Here's a few more articles on adventure motorcycle travel in Southeast Asia that we recommend you read next. 
Are you planning on buying a motorcycle in Southeast Asia? Do you have any questions, tips or suggestions? Let us know in the comments below.