Ukraine Motorcycle Rentals and Tours
Welcome to our recommended motorcycle tour companies for Ukraine.
Motorcycle Rental and Tour Companies in Ukraine
Please contact the companies listed on this page directly for more information.
"We're close to the airport and we'll pick you up, get you on a new new Tenere 700, offer full support on the tours, carry your luggage,  provide 5 star accommodation, lunch, petrol and everything else so you can relax and have an amazing adventure!"
Services: Guided motorcycle tours and rental.  
Rental bikes: 2020 Yamaha Tenere 700.
Rental prices: £107 per day/ £96 per day if rented for over three days/ £82 per day for groups over four renting for more than three days. 
Tour prices: Adventure Tour Romania offer 3, 5 and 10 day tours. Tours start at £820 for a three-day tour in Romania. The maximum tour is £3,650 for an epic 10-day tour in Greece. Prices vary according to the number of participants. 
Insurance: Insurance is included.
Kit availability:  Soft side luggage and GPS/phone support is provided.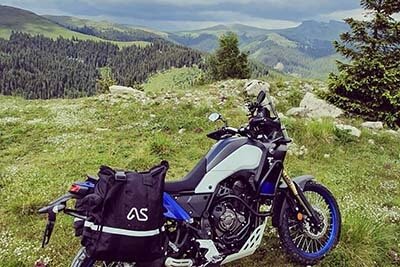 Otopeni, Romania
 www.adventuretour.ro
Adrian Raduta
+407 223 03462/ +407 212 33949
  teo@topcrosstcs.ro
 European Tours: This company provides tours in Romania, Bulgaria, Greece, Macedonia and Ukraine.
FAQs on Ukraine Motorcycle Rentals and Tours
Read more on Motorcycle Travel in Ukraine and Europe
Thanks for checking out our Ukraine Motorcycle Rental and Tour Companies post. We hope you found what you were looking for. Here's a few more articles on motorcycling in Europe that we recommend you read next. 
Click here for all of our Europe Motorcycle Travel Guides
Motorcycle Rental and Tour Companies
Planning a Fly and Ride motorcycle adventure? Here's a selection of motorcycle rental and tour companies from around the world. Check out the page, click a country and see what's on offer!
Read More