The Turkmenistan Tourist Visa requires booking a compulsory tour, an accompanying guide and a fair bit of money, which is why most people opt for the elusive Transit Visa instead. But if you need a Tourist Visa, here's what you need to know…
Turkmenistan Tourist Visa Guide
Turkmenistan is notoriously difficult to get into as an overland traveller using your own vehicle. Most people opt for the elusive Turkmenistan Transit Visa, which allows a strict 5-day pass to get from your entry point to your exit point – without making any detours – or risk hefty fines and deportation. And that's even if you're granted the transit in the first place. However, travellers can also opt for a full tourist visa. This isn't as common due to the high expense and the fact you need a compulsory accompanying guide. But there are special circumstances which call for it, and if you're facing a situation where you need to be in the country for longer and a transit won't do, then this guide will help.  
The Turkmenistan Tourist Visa Explained
I went down the tourist visa route as I felt I needed the additional support provided by the Turkmen agents for the Ministry of Tourism as my situation was more complicated than your typical overlander's. I do not speak Turkmen or Russian and in hindsight, could not have done what I did without their help. If you want a Turkmenistan Tourist Visa then you must book a tour. Once you book onto a tour you will be issued with an LOI (explained below) and can then apply for your visa or get it at the border or airport.
Finding a tour guide
All the tour companies are agents for the Ministry of Tourism. I used Dashaguz Travel and my handler was guvanchan@gmail.com. Once you have established contact, an itinerary is agreed to; you add in the things you really want to see and the agent will also add in culturally significant places of interest on or around your preferred route.
Once the itinerary is agreed, this will determine your duration/cost and form the basis for your "Letter of Introduction" (LOI). This is the most important document in this process.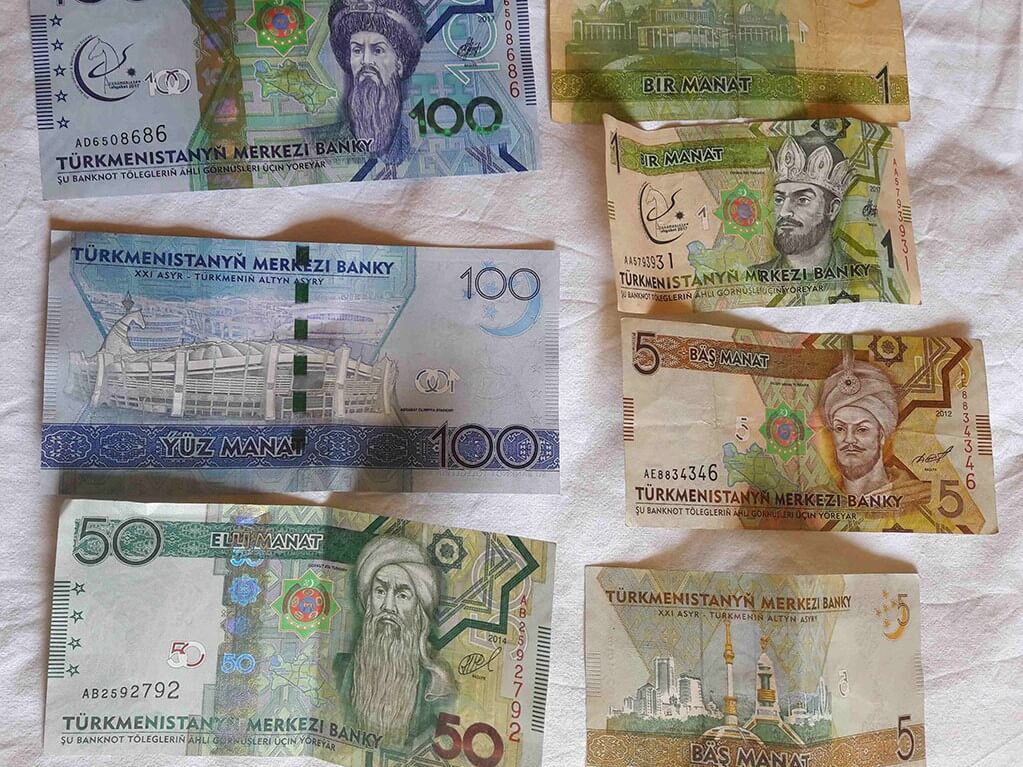 Cost
As mentioned, the cost will vary per your itinerary/requirements but for me it did include accommodation in country including Ministry owned/operated hotels in Ashgabat and Dashaguz as well as a Yurt at Darvaza.
Armed with the LOI, I attempted to obtain a Visa at the Turkmenistan Embassy in London UK. (131, Holland Park Avenue, Kensington, London W11 4UT). This proved to be a challenge due to Bank Holiday Open/Closures, Mid-week closures and the presence of the necessary officials. When I finally got to speak to someone face-to-face, I was advised that there was not enough time to process the Visa there, so I should take my LOI to the immigration office on arrival at Ashgabat Airport.
This I did and it was a relatively painless process, bouncing back between a couple of windows and a short wait. I believe it cost under $100USD and took about an hour. On my subsequent return 35 days later, I was also issued a Visa at a land border since I had an LOI, approved by the Ministry.
For an eight-day tour, I paid $150 per day including the LOI, accommodation, water, some meals, entry to National monuments, the taxi/driver and photography permits.
Tourist visa with your own vehicle
You can certainly use your own vehicle for travel within Turkmenistan. At the Port of Entry, your vehicle will be inspected and you will be issued another important document, do not lose this Entry Permit, it will be required in order for you to leave the country with your vehicle. Based on your itinerary, you will also be issued an Amendment To Entry Permit document commonly referred to as a 'Map' or 'Route' document. (see next section). Local vehicles are restricted to 'zones' so don't be surprised to see your guide change vehicles periodically along the way.
 'Maps'
The 'Map' document is probably the third or fourth most important document required for travel in Turkmenistan. The cost will vary based on your vehicle, the type of fuel it uses and the Third Party Liability insurance. For a Motorcycle it was US$15 for entry and transit passage, US$20 for Insurance and a US$5 processing fee for a total of US$40. The document is good for up to two weeks and if it expires you will need to show that you have continuous maps for the entire time the vehicle is in country as well as another current/valid one in order to exit.
Hypothetical example: If you enter and leave the motorcycle for a year in country, then exit. You will need to show 26 map documents as well as the original Import document in order to leave. This will cost 26xUS$40= US$1040 plus an additional fine as your import document will also have expired by then as well. So, I do not recommend overstaying. Loss of this map document or deviating from the approved route is also subject to a fine of up to US$1000.
N.B. There are checkpoints at the boundaries of the various zones, with the guide these are a painless inconvenience.
Getting in by ferry
Arriving by ferry from Baku can be problematic as the crossing can take several days, eating in to the time you have in the country and may mean you miss everything you had hoped to see.
There are two ferries, one quite well equipped, the other not so much. Plan on a 3-day crossing with no services on the boat. That means food water and toiletries for at least 3 days. There are 'Ramp Fees' of $10USD to get on and off the boat.
Top Tips
Start the process 3 to 6 months in advance, bureaucracy moves slowly.
The Travel Agency, given sufficient lead-time, can send you nice glossy brochures that may help you build your itinerary and maximize the value of your visit.
It is not 'inexpensive' going the Tourist Visa route, however, you will have the full resources of the Ministry of Tourism behind you should you need it. The guides are extremely well trained and knowledgeable and will work very hard on your behalf to ensure your visit is a success. A 'tip' is customary and you will 'settle' the invoice before departing for the border on your last day. This is due to the sensitivity of exchanging money in public.
As mentioned, having the LOI in advance is the most important part of this process. A visa can be issued at the Airport and at Land borders if you have this. I also have it on good authority that a visa can be issued at the Port of Turkmenbashi with your LOI. Your guide will meet you and facilitate the entry. Bring US$ cash in smaller denominations but do not sort or count it in public or in sight of an official, it could be misconstrued. If you have to use a large bill at one of the cashiers, you may hear that they do not have the correct change, tell them you will wait while they get it. Giving less than the full change is frowned upon by the Authorities as it could be seen negatively.
Read more on Motorcycle Travel in Central Asia
Thanks for checking out our Turkmenistan Motorcycle Travel Guide. We hope you enjoyed it! Here's a few more articles on motorcycling in Central Asia that we recommend you read next. 
Liked that? Try these next…