These awesome free travel apps will make your life so much easier. They're perfect for adventure bike travellers, overlanders and anyone travelling the world. They work offline, are free and have been tried and tested by us in over 80 countries. These are the best 5 travel apps for adventure bike riders out there today.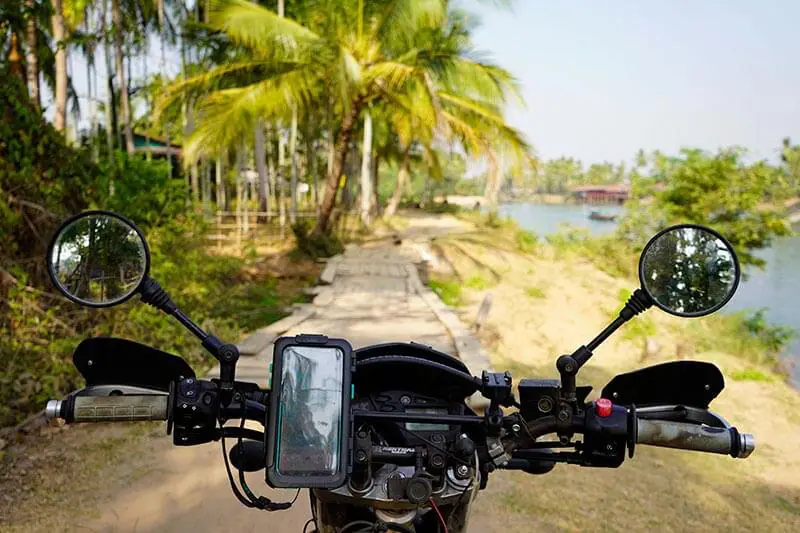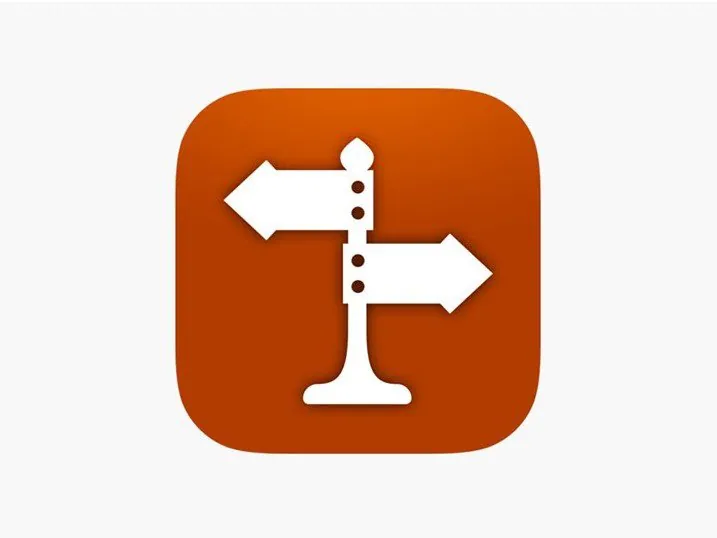 iOverlander is rapidly gaining traction as a must-have travel app. And with good reason. It's a free travel app, which can be used offline to find incredibly useful places and reviews around the world. The big draw is that it's built up of fellow overlanders' reviews and bookmarks of places that are crucial to travellers.
We used it almost daily at times and heavily relied on it for obtaining our visas while on the road, especially through Tajikistan, Kyrgyzstan, Kazakhstan Uzbekistan and into Mongolia.
It's an incredible tool, made by overlanders, for overlanders and massively helps anyone travelling the world. It's a must-have-app!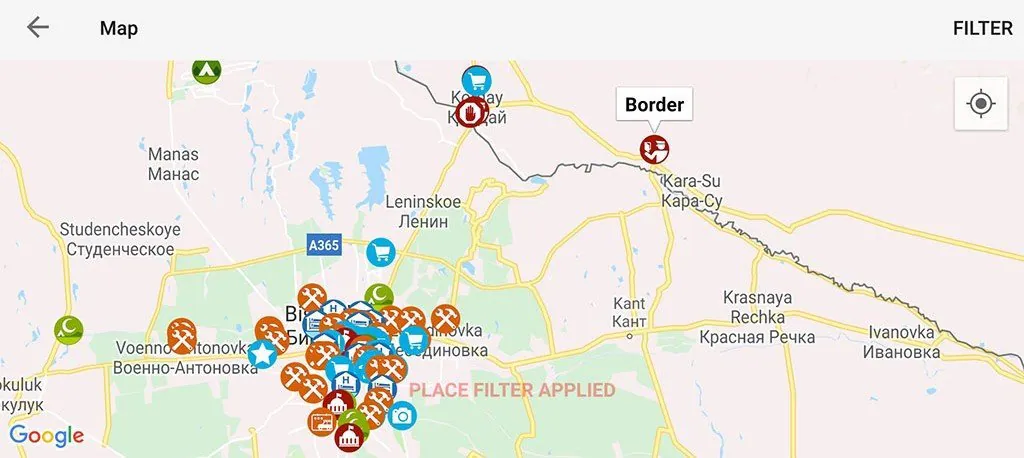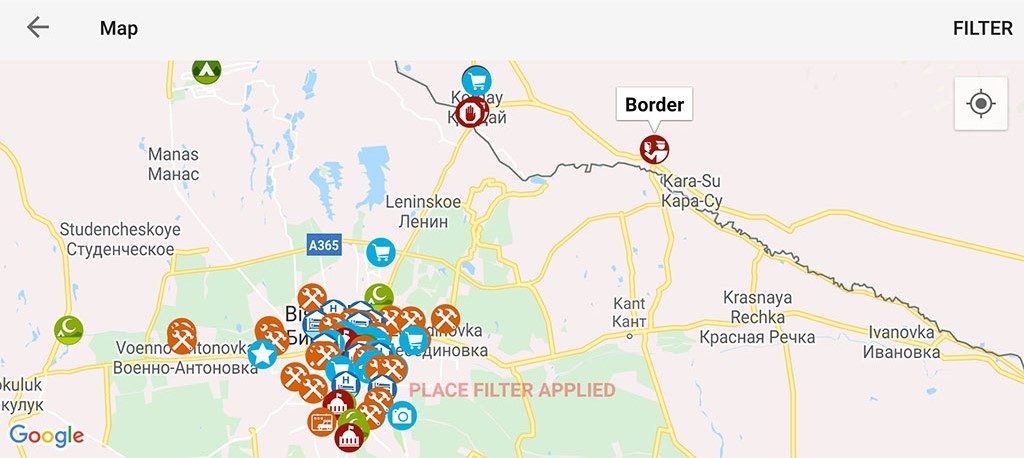 How do you use it?
Zoom in on a city or remote area you're visiting and you'll see a bunch of bookmarks with different icons. These include everything from border posts, consuls, embassies, propane stations, gas and diesel stations, markets, hotels, hostels, wild campsites, official campsites, road closures and other points of interest. Click on one and you'll see a load of information from the overlander who created that bookmark, for example, border opening times, impassable road information, what to take to a specific embassy and so on.
Having a review on there encourages other overlanders to also 'check-in' on the same location and update the info.
If you find something that you think may be useful to other travellers, simply click 'check-in' and fill out the info. It'll then be uploaded to the online database.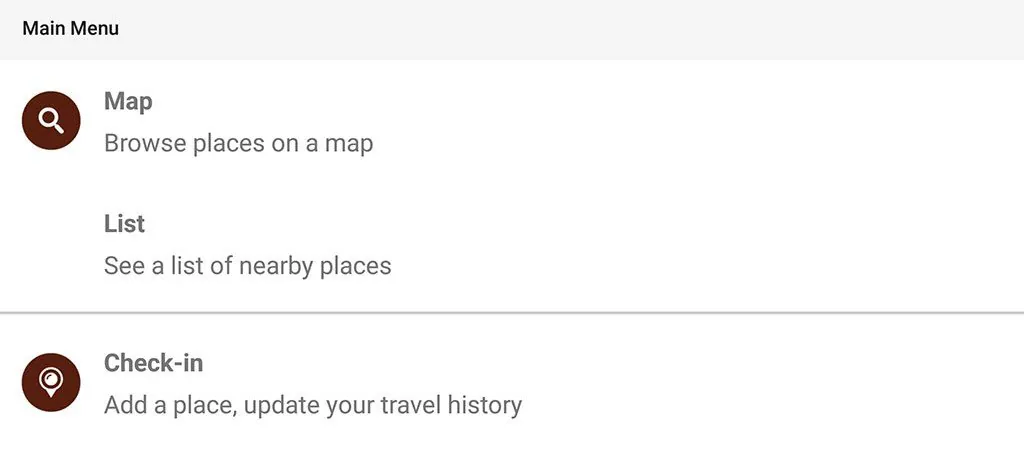 Extras
A handy tip: when you find somewhere you want to visit, just open the icon and scroll down to 'View in Mapping App'. Click that and it'll open the exact location in Maps.Me. You can then plot a route to the exact location – all offline!
Pros
It's a service which flags up incredibly useful points of interest around the world
You can reciprocate to the community by updating reviews and adding your own points of interest
It works offline and links to Maps.Me
Cons
It is a new travel app and therefore has limited information for some countries.

Maps.Me is the best offline navigation app out there. We used the app to travel from the UK to Japan, through West, Central, East and North Asia overland. It works in the remote regions of Mongolia, showing up tiny riding trails that a regular GPS and even Google Maps wouldn't show. And it even worked in the depths of the Wakhan Corridor in Afghanistan. We completely relied on this phone app as our sole navigation device.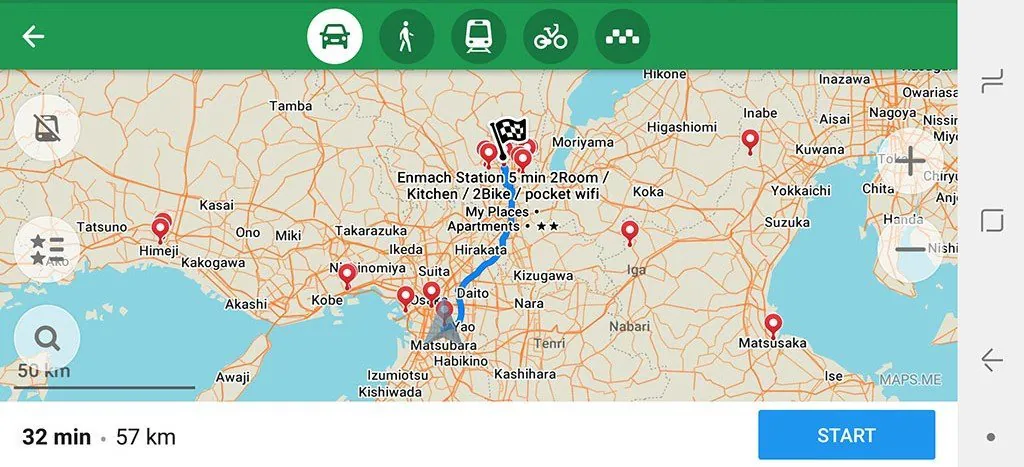 How do you use it?
Once you've downloaded the app, you just need to zoom in on a country or location that you will be visiting. It will then ask you to download that map. The download file is small, typically a few KBs or a MB dependent on the area. You can download as many area maps as you like, there is no restriction. We download ours well in advance (you will need internet connection to download) and then delete the individual maps once we've left the country to save phone space.
Once you've downloaded the map you can use it offline. While offline, you will have full access to the GPS and sat-nav services. You can plot routes, search for hotels, banks, ATMs and use it as a sat-nav to get you to your destination.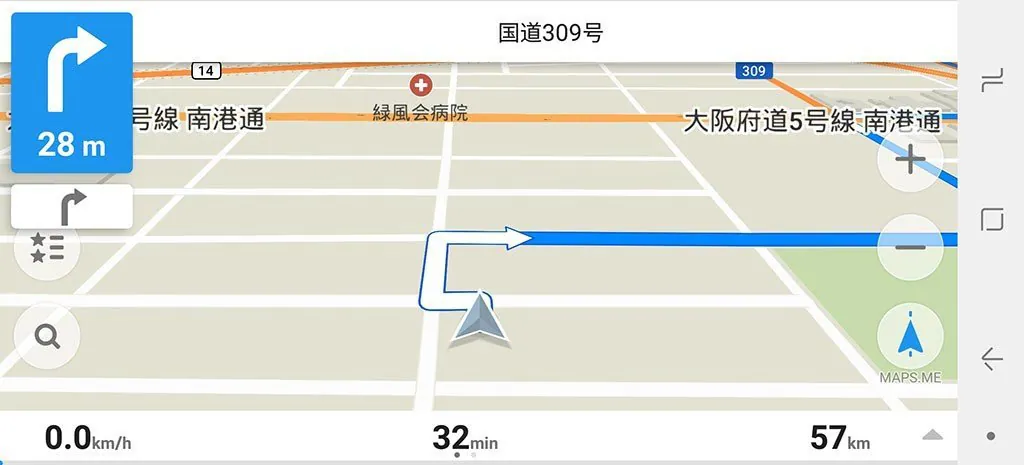 You can also bookmark your locations, allowing you to plot multiple routes, save points of interest for later or even to record your journey. These bookmarks can even be backed up.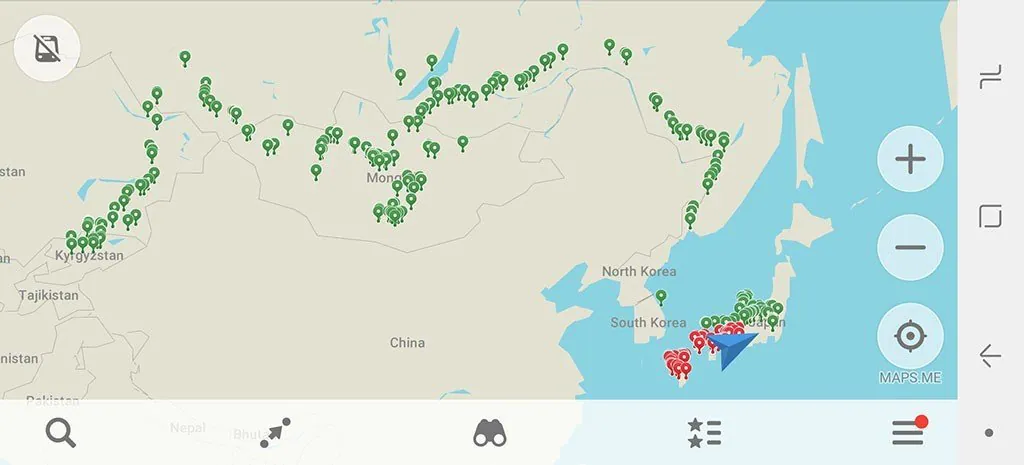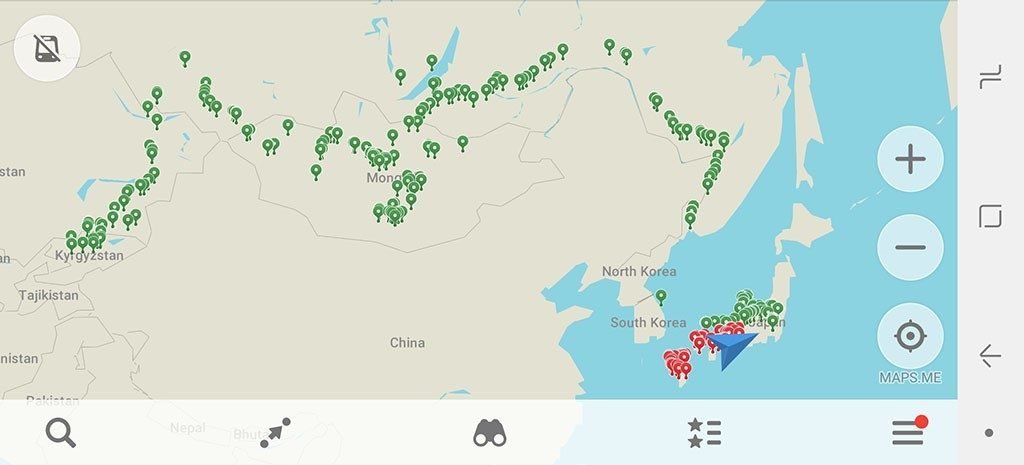 Who is it for?
It doesn't matter how you're travelling, Maps.Me is still useful. It's able to plot driving, walking, cycling and train routes.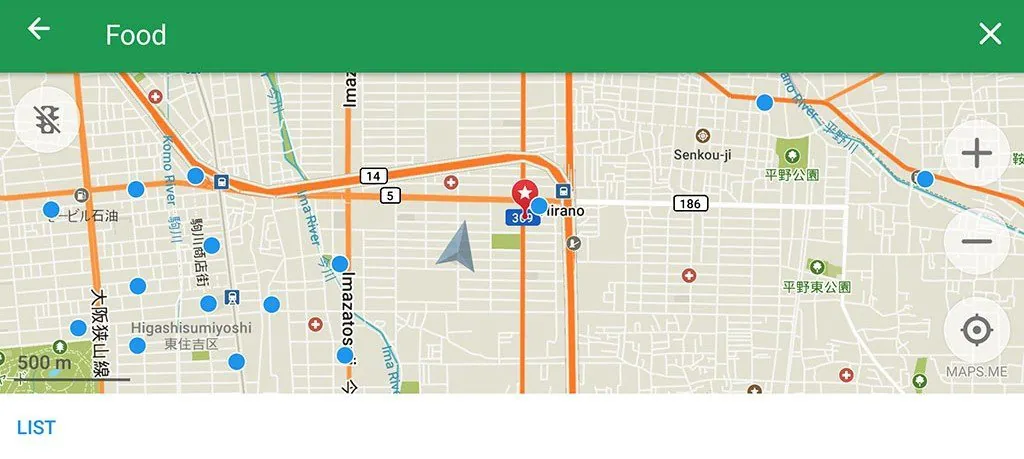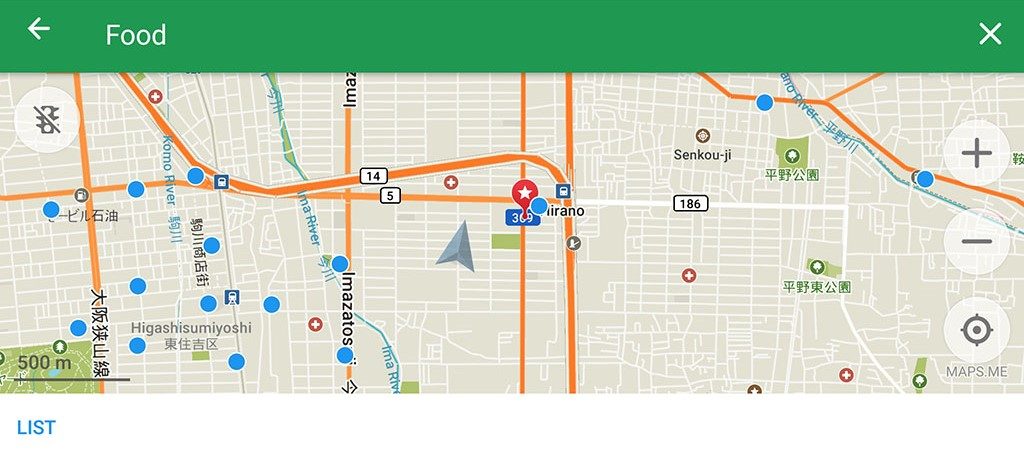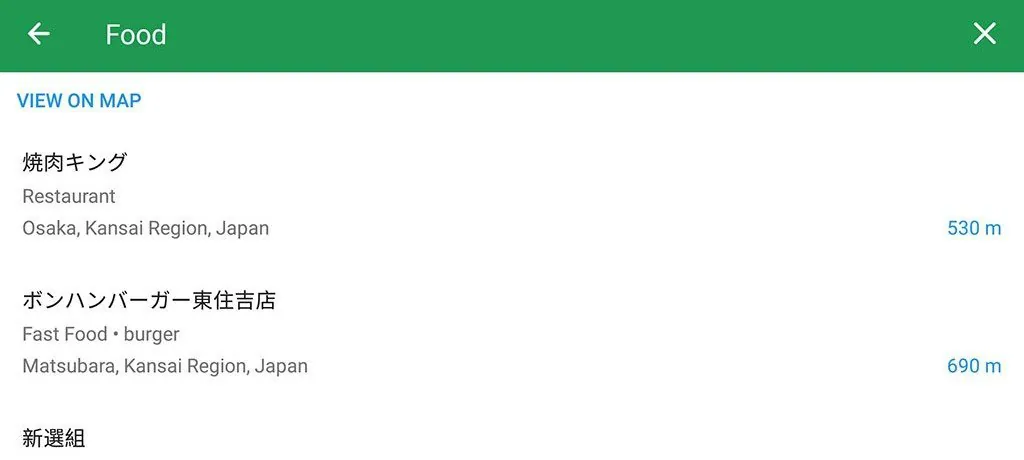 The travel app can be used while travelling in a vehicle or while hiking. It will show up places of interest that aren't on Google Maps and walking and hiking routes, which you can access on a mountaintop with no signal. So as long as you have battery on your phone you won't be lost. We used the device for multiple long trekking excursions as well as for riding into the middle of nowhere in far flung countries.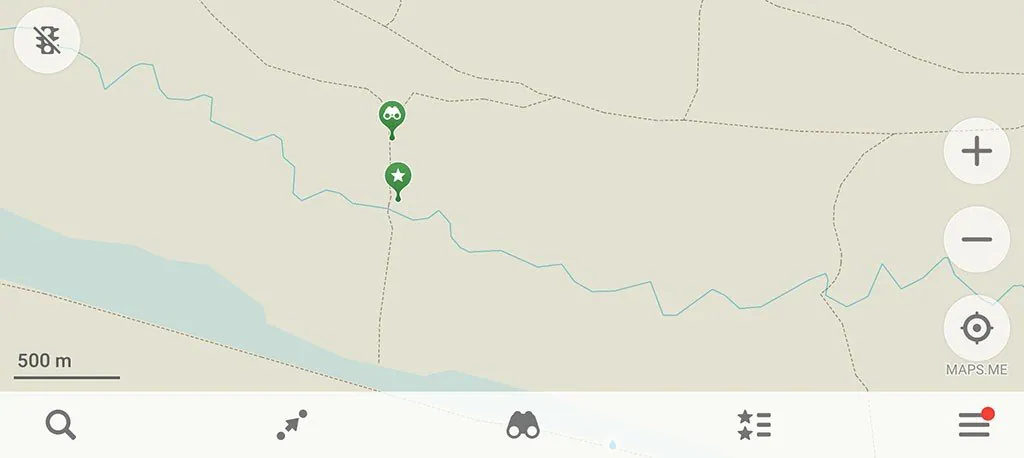 Extras
It's handy when searching for hotels as it will bring up saved reviews and scores. If you get Wi-Fi or internet access it will show even more reviews. You can check your elevation by clicking on your position. It also displays your exact coordinates, which can be copied and pasted into other navigation devices or online. Entering coordinates into Maps.Me is also simple, just type the coordinates into the search bar to find the exact location you require.
Pros
Works offline
Has masses of information such as hotels, sights, restaurants, banks and points of interest
Can be used to record routes via bookmarks
Can be used as a sat-nav or moving map with its GPS
Cons
The timings are always way off. You can rely on the routes, but don't believe however long it says it'll take to get there. That's because it doesn't take into account road conditions, traffic and so on.
It doesn't allow you to alter route preferences, like 'no-toll roads', which makes using a vehicle in countries with toll roads tricky, like Japan.
3. Google Translate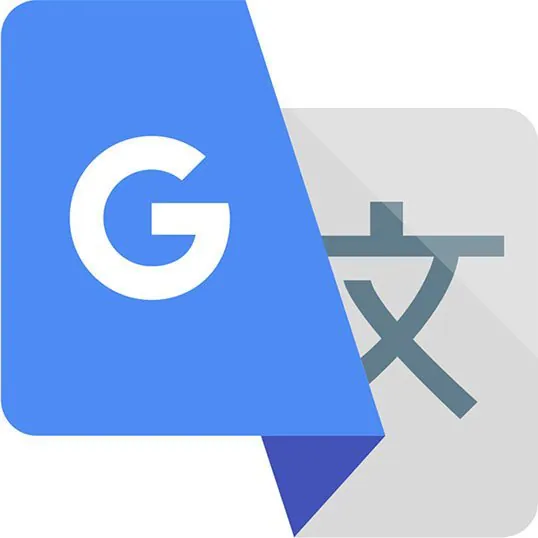 You'll be surprised at how many people use this app – and not just travellers. Little old ladies in the middle of Mongolia seem to be using it. It does what it says on the tin – it translates! The benefit is that it works offline, so long as you download the language package while you have internet before. It's a useful tool if you're stuck and need to get your words across to someone.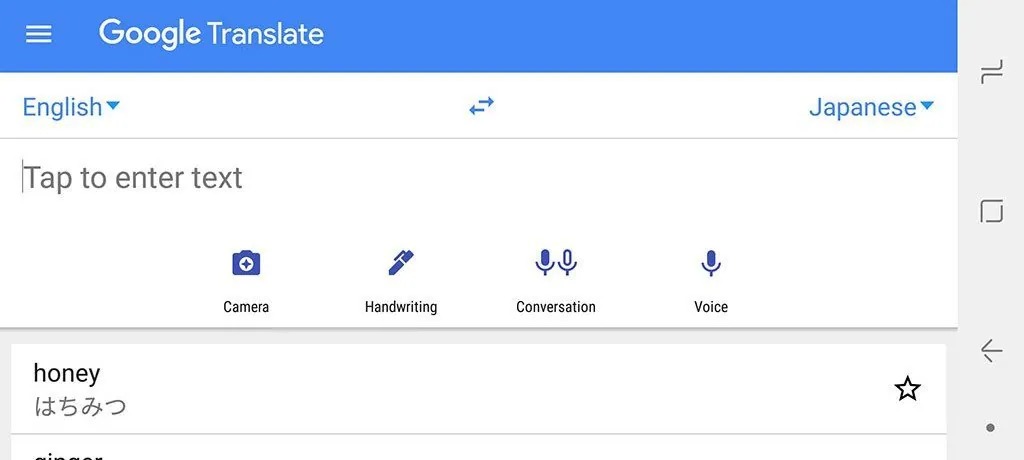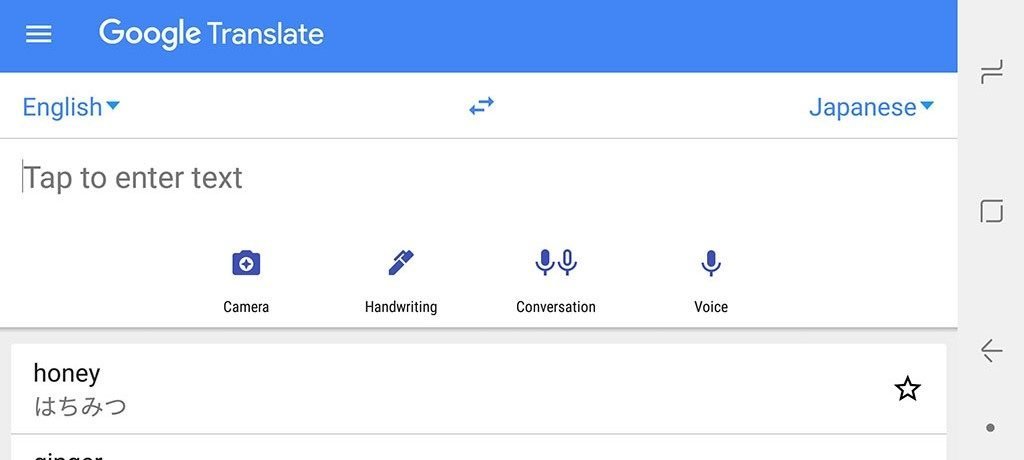 How do you use it?
Google Translate is easy peasy. Simply select the languages you wish to use, for example English and Japanese, and download them. You can then translate between these two languages while offline.
One really cool feature is the camera function. Click 'camera' and then hover your phone's camera over a foreign language and watch it translate before your eyes! Very handy when it comes to translating important documents, reading ingredients, sign posts and so on.
You can also use the handwriting function and draw out the word with your finger tip.
Extras
The camera function and handwriting tools are fantastic extras. But Google Translate also has a conversation function where you can have both languages at the click of a button. You click English and speak into the phone. It'll then playback in Japanese with the Japanese spelling. Your friend then clicks the Japanese button and speaks back, translating it to English with English words for you.
You can also save words and phrases into a handy phrase book.
Pros
Works offline
Clever camera function
Downloadable language packages
Cons
The camera function doesn't always translate exactly. It works well with most languages but sometimes struggles when it's not the Roman alphabet.
4. Currency Plus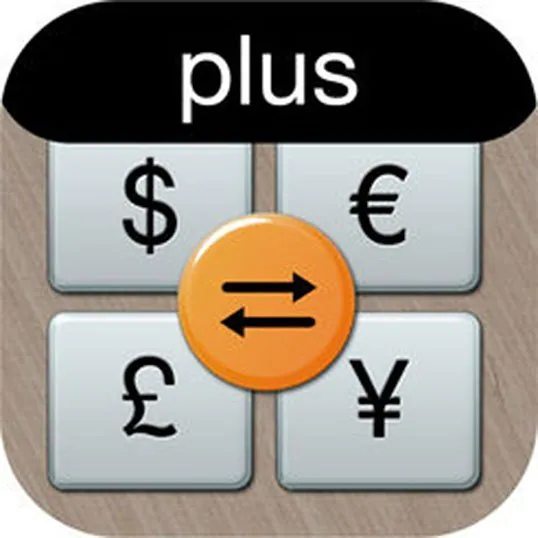 It's definitely worth having a currency converter on your phone while travelling. And Currency Plus is one of the best ones out there. It's free, allows you to see five currencies simultaneously and allows you to flick between world currencies while offline.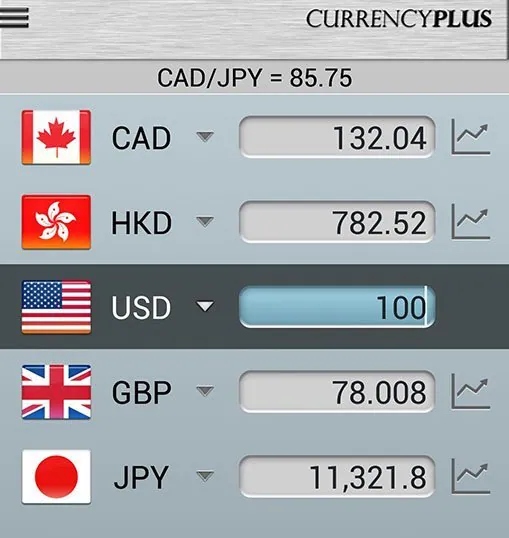 How does it work?
Simply click on the currency you want and then click on the currency you want to convert to and type the amount in. It will then automatically convert. It's handy having five up at once as when you're travelling between borders you may want to convert one foreign currency to another and you'll be able to see what it's worth in your home currency instantly.
The reason we like Currency Plus so much is its accuracy with foreign exchange rates.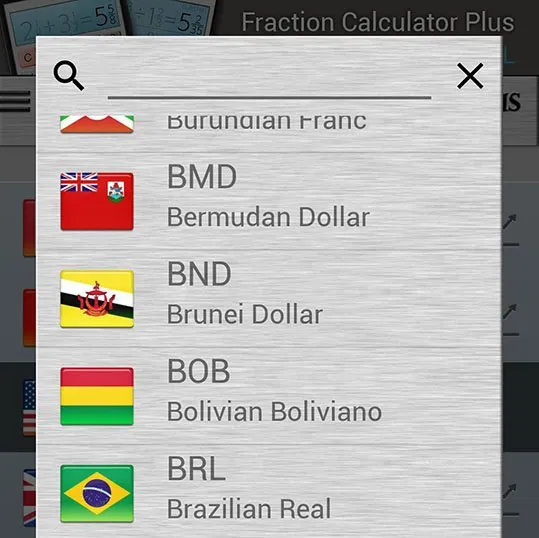 Extras
There aren't a lot of extras for a convertor app, but Currency Plus does have a handy calculator included in the app.
Pros
View five currencies at once
Foreign exchange rates are accurate
Calculator
No ads
Cons
5. Snapseed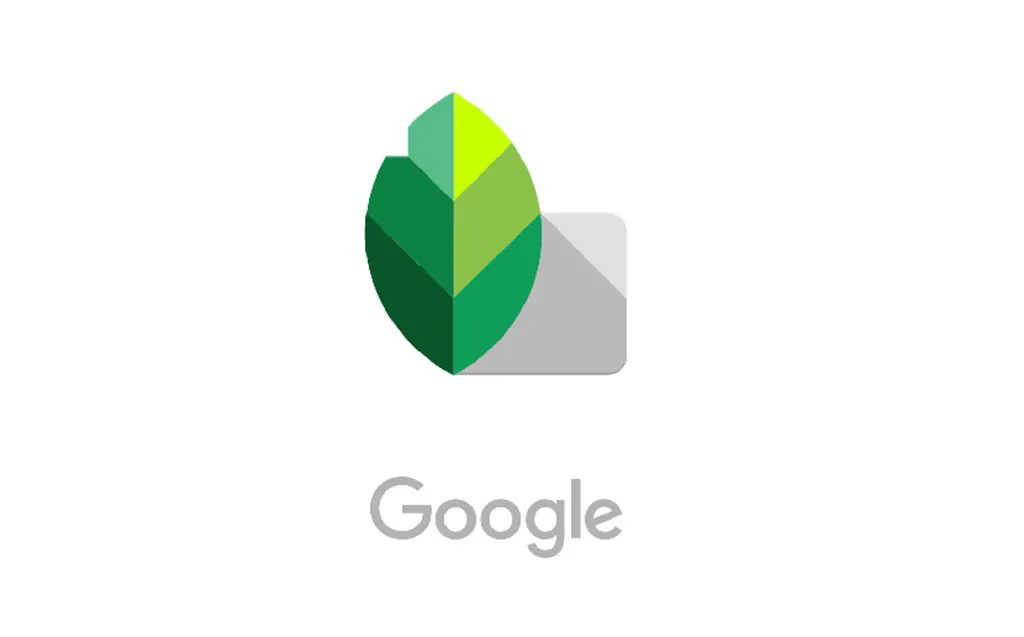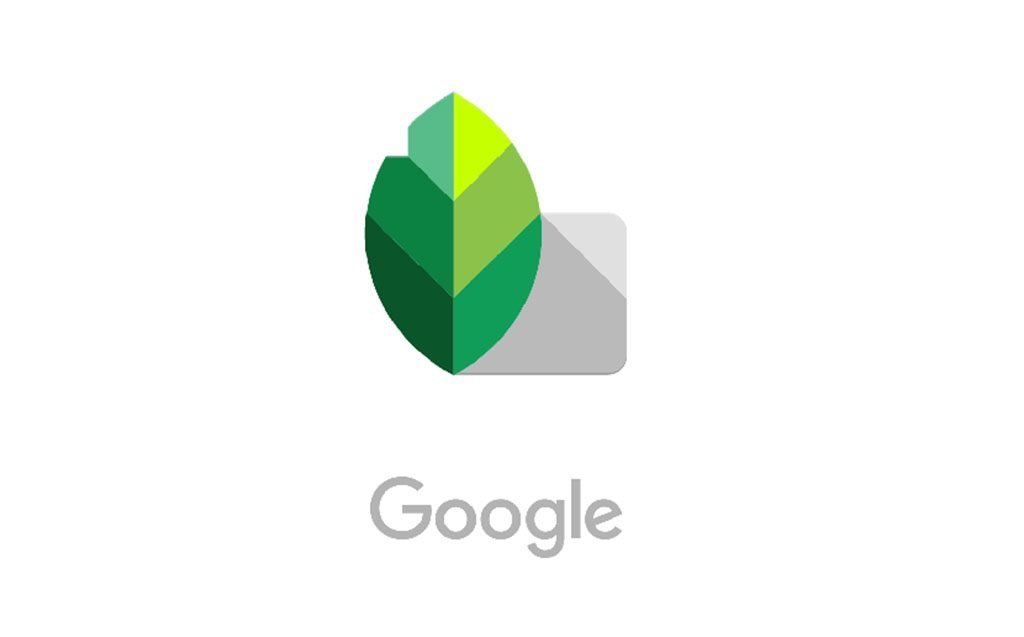 Okay, fair enough, this app isn't essential for travel. But it's a damn good app and worth putting on our top five list because at the end of the day, there's no one out there who travels without taking pictures anymore!
Snapseed is a brilliant app for editing pictures. It has an impressively comprehensive set of editing tools, and what it can do with a drab picture in no time at all will surprise you. It's free, easy to use and has plenty of complex functions for more advanced users.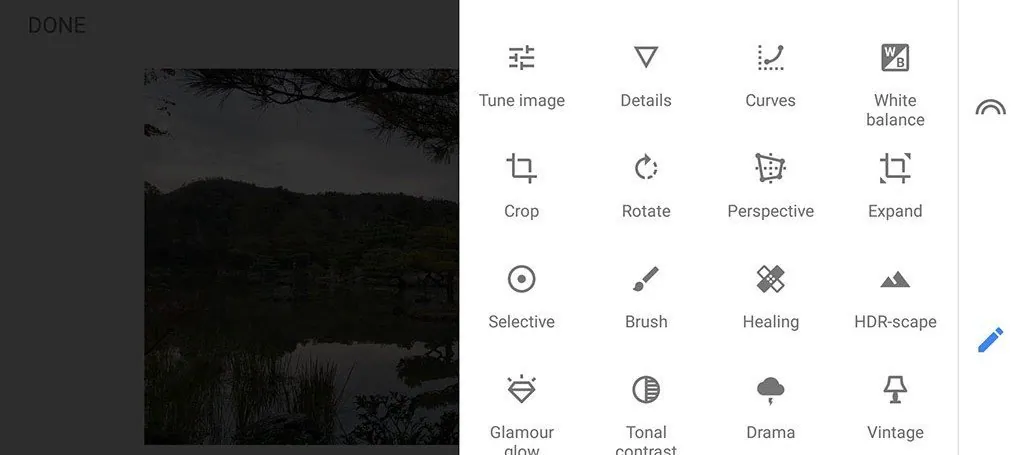 How do you use it?
Take a photo on your phone and open it in Snapseed. Click on 'Tools' and play around with all the options you have. You can change saturation, details, drama, shadow, use the select function to brighten or darken certain areas, add lens blur, increase the HD, crop, rotate and so on.
And all of that on your mobile phone.
The trick is to not go over the top with edits, we'd recommend using the following to get you started, and only a small amount on each: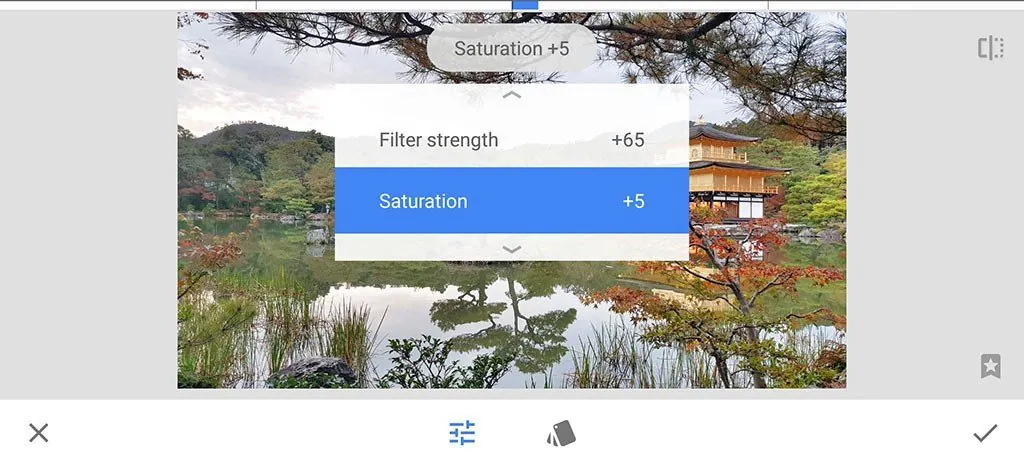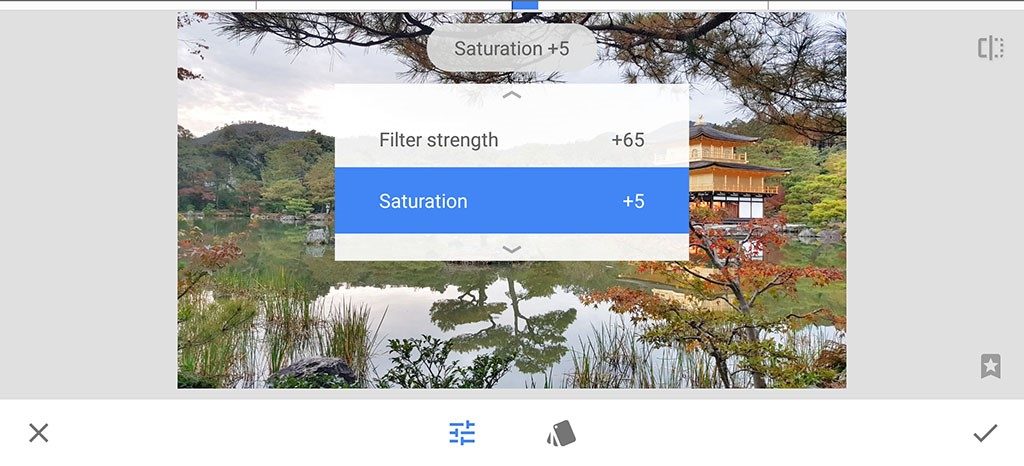 Scenery pictures
Drama – Choose the Drama that best suits your photo and up it, scroll down and then up the saturation too
Details – scroll down and also adjust the sharpening
People
Glamour glow – scroll down and also adjust warmth
Detailed shot
Lens blur – Select the focal point of the image and increase lens blur around it to change focus.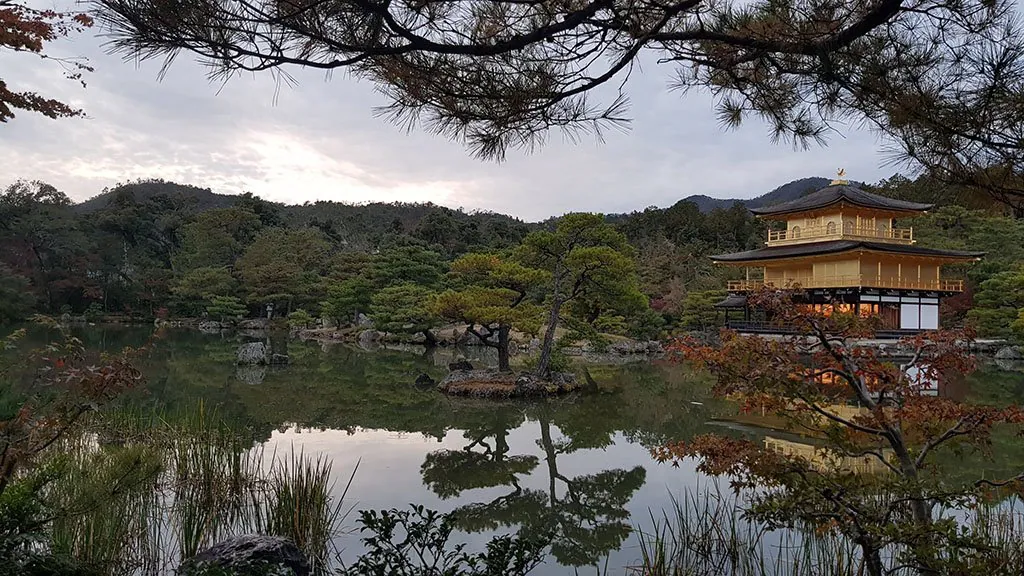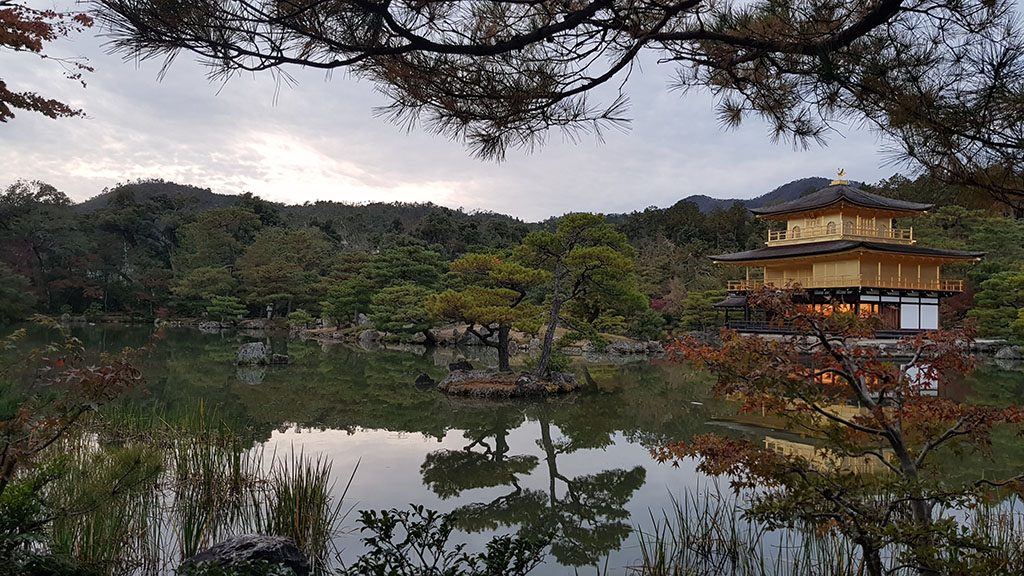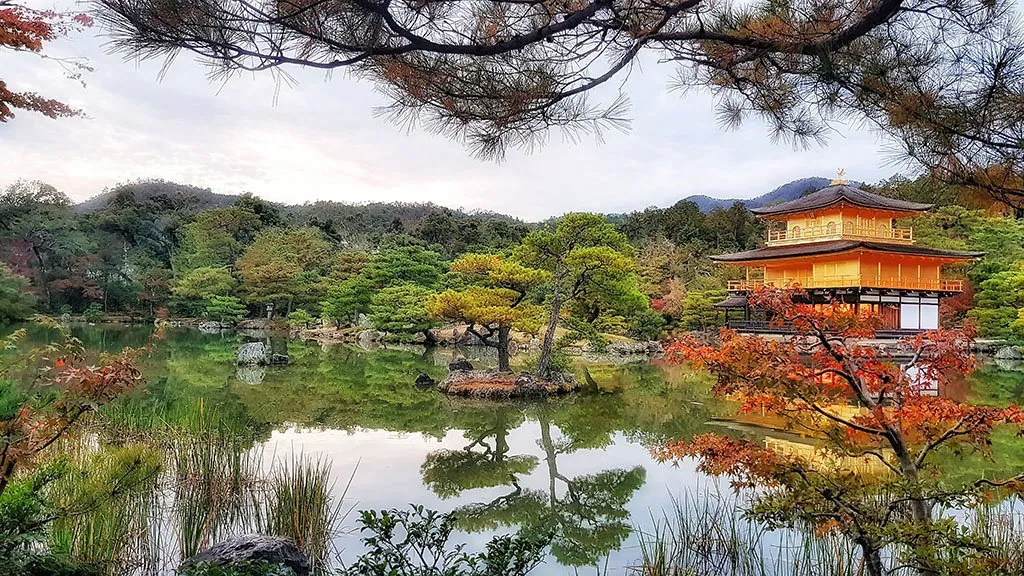 Extras
We listed most of the best functions above. But another, very handy function is the 'Healing' option. You can get rid of pesky unwanted things in your picture (like a telephone wire) with the swipe of your finger!
Pros
Powerful tool with plenty of functions
Easy to use
Cons
The only con is that you can't get the same software on your computer.
Read more on Adventure Motorcycle Gear
Thanks for checking out this Best Mobile Apps for Motorcycle Travellers Guide. We hope you enjoyed it! Here's a few more articles on motorcycle gear and accessories that we recommend you read next.