The Japanese tea ceremony is a thousand-year-old tradition. One that many people have heard of, but not many understand. There's a long string of rules, etiquette and subtle intricacies that go into a traditional tea ceremony – and partaking in one is a real eye opener. It's certainly well up there on the list of must-dos while in Japan.
Traditional Tea Ceremony in Japan Guide
Below, you'll find a straight-to-the-point mini guide with all the info you need to book yourself onto one of the best, most in depth traditional Japanese tea ceremonies in Tokyo.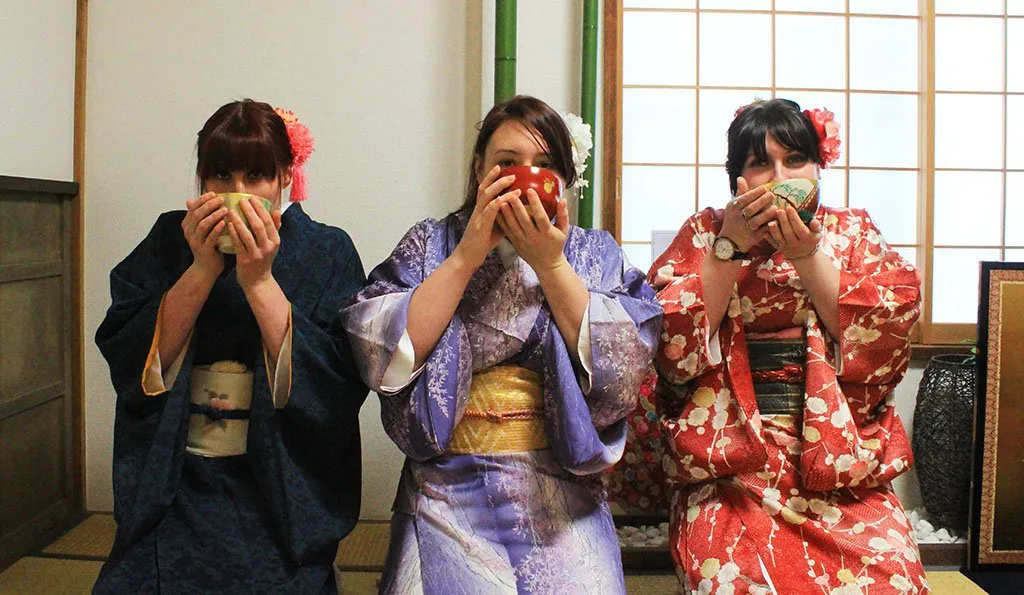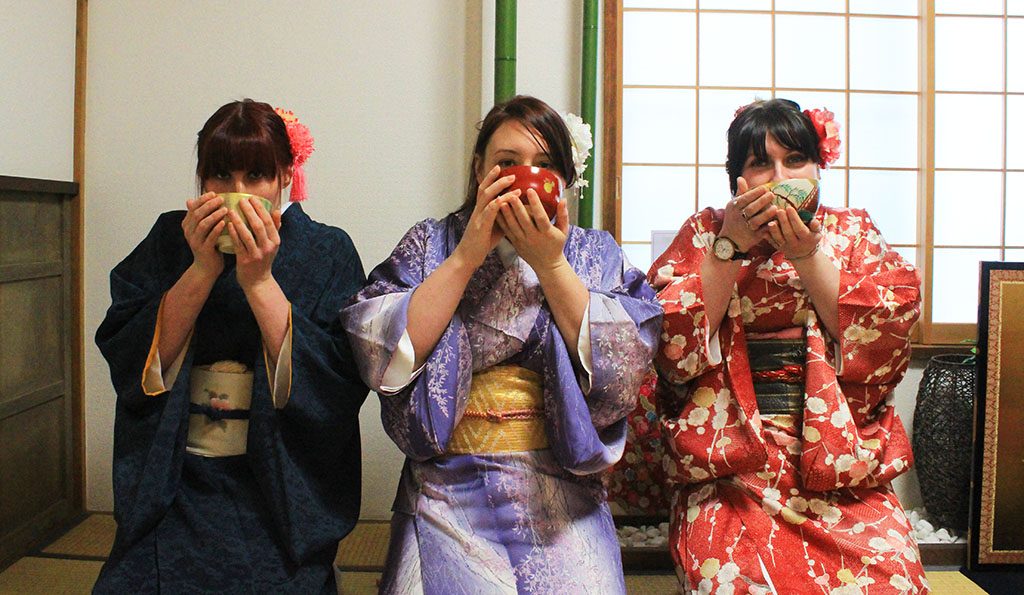 Nadeshinko Tea Experience
The Nadeshinko company offer a tea ceremony experience complete with full kimono attire. The lady taking the ceremony speaks English and guides the guests through the tea ceremony process, explaining the details and rituals.
The kimono dressing is pretty serious and the women there take real time and care to get your kimonos perfect. I visited with five female family members, it took them hours to get fully dressed and they loved it!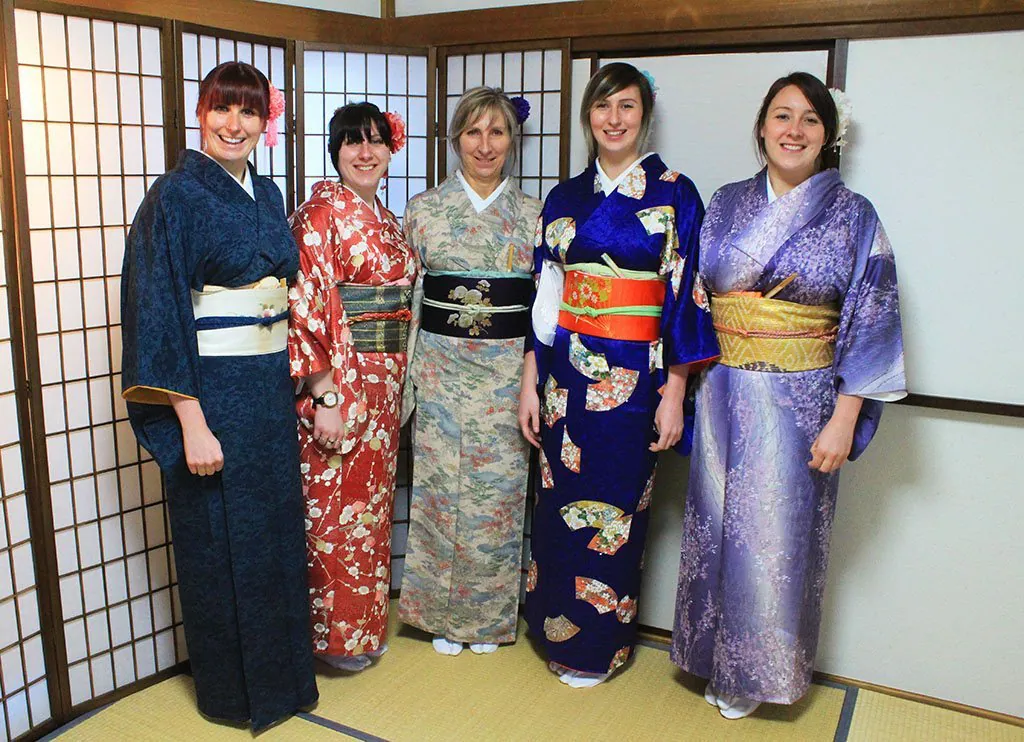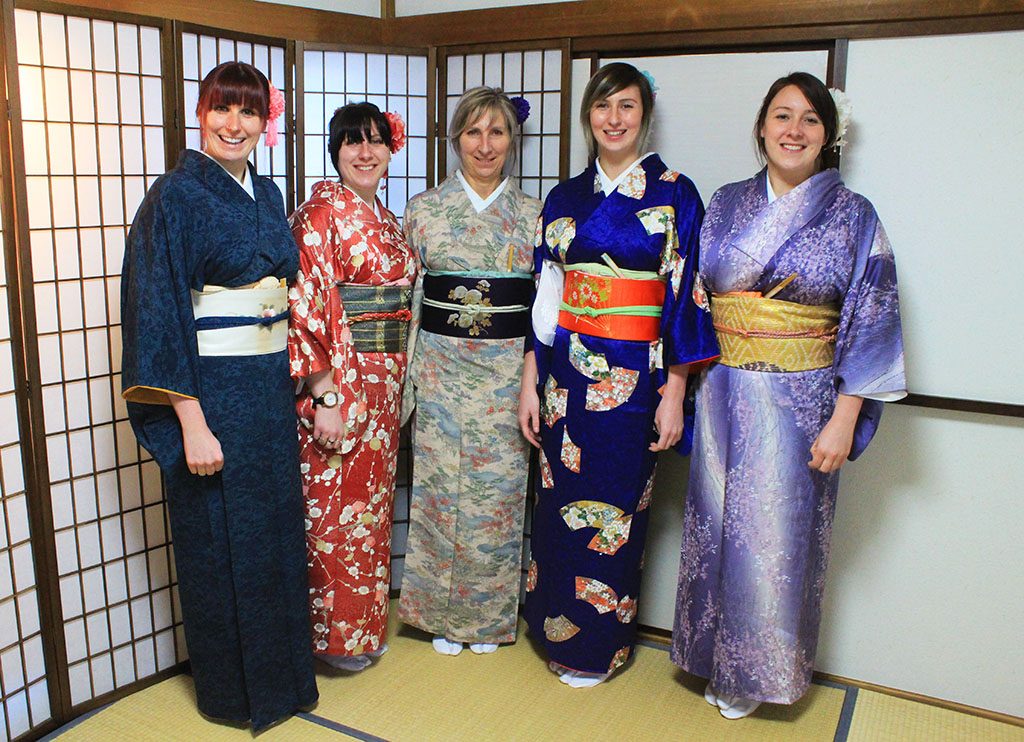 We won't go into detail on what the tea ceremony process as learning about it from the Japanese is half the fun and they do a fantastic job of explaining it. So, here you'll find price options, location and booking information.
Nadeshiko option – Kimono and tea ceremony including green tea, sweets and a photograph holder with your name written in Japanese. – 5000 Yen (we recommend this option)
Kimono option – You'll be dressed in traditional kimonos – 3000 Yen
Kids kimono option – 3000-4000 Yen
Tea ceremony option – includes making a bowl of tea – 4000 Yen
Optional additions
Furisode garment for women – 1000 Yen
Hakama garment for men – 500 Yen
Go for a 15-minute walk in your kimonos – 500 Yen
Make a bowl of tea – 1000 Yen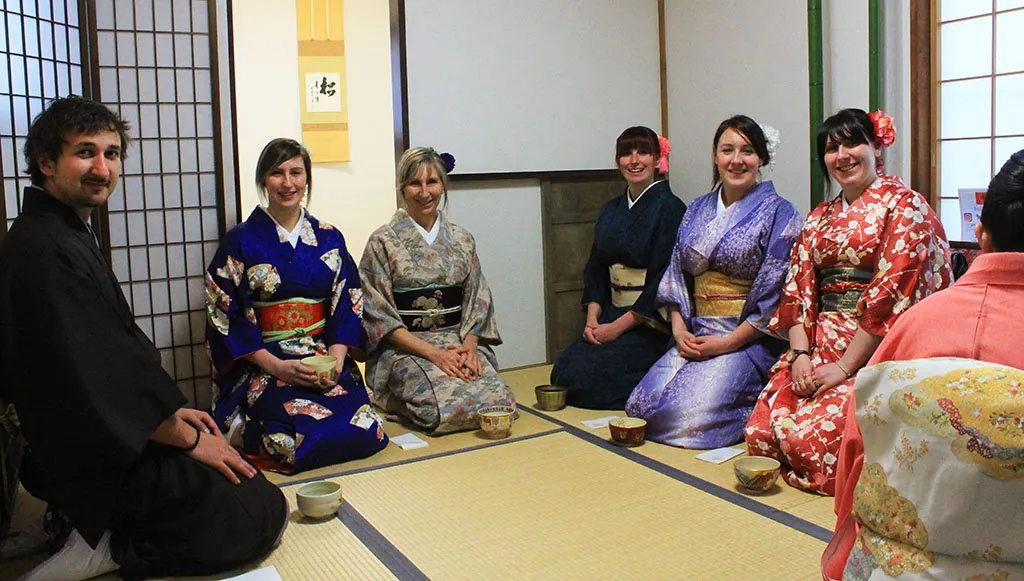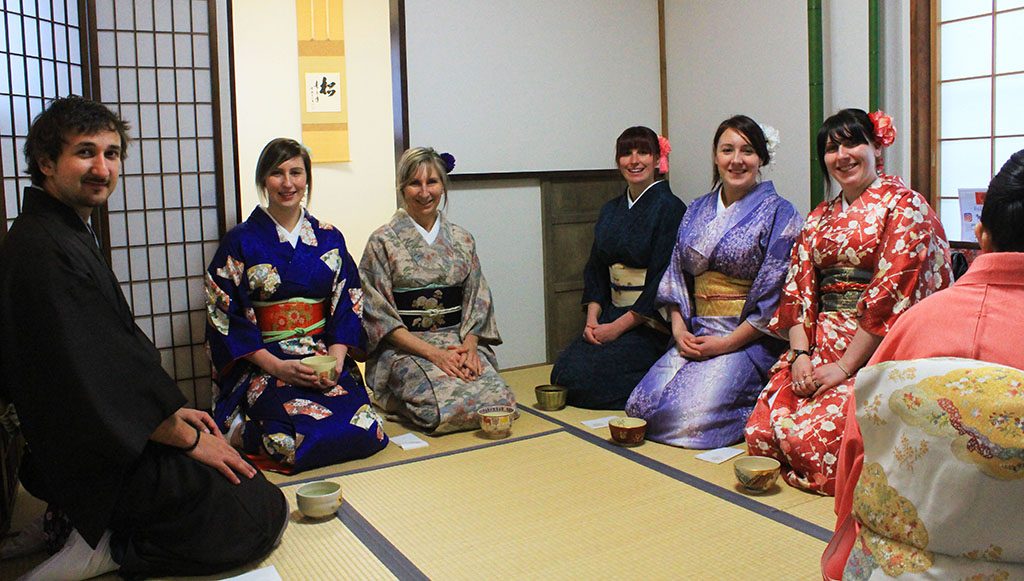 How to book
Reservations are made by phone or email, preferably a week in advance. However, they may be able to fit you in on short notice if you ask.
The phone number is 03 3842 8756 or 03 3842 8780
The email address is nadeshiko@hana-yashiki.co.jp
They are open from 11:00 – 17:00 and closed on Wednesdays and Thursdays
Their website is: hanayashiki.net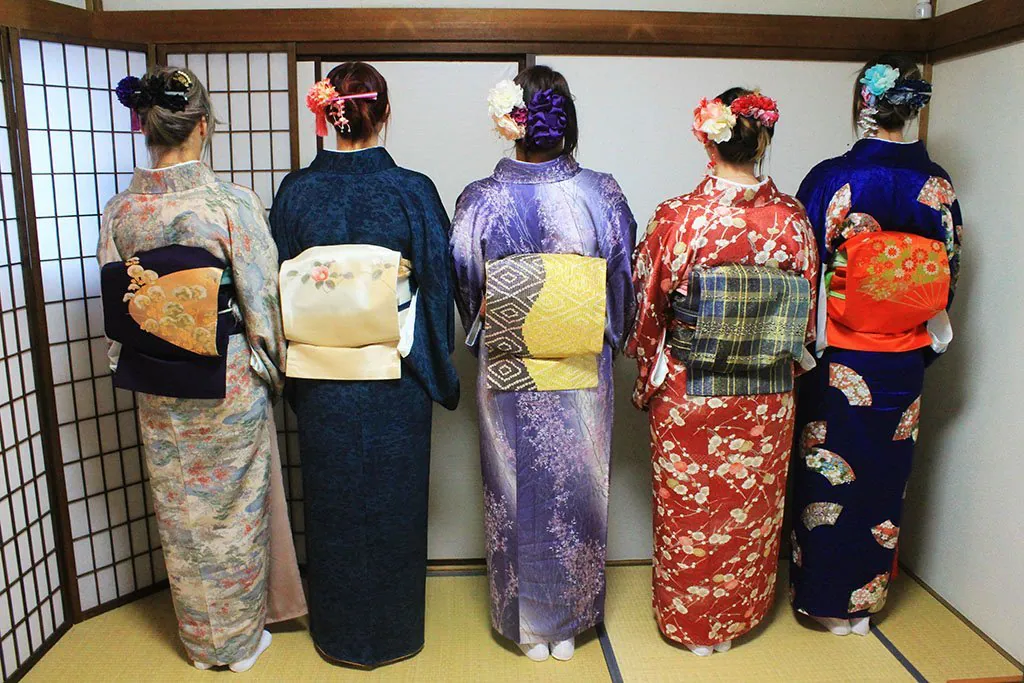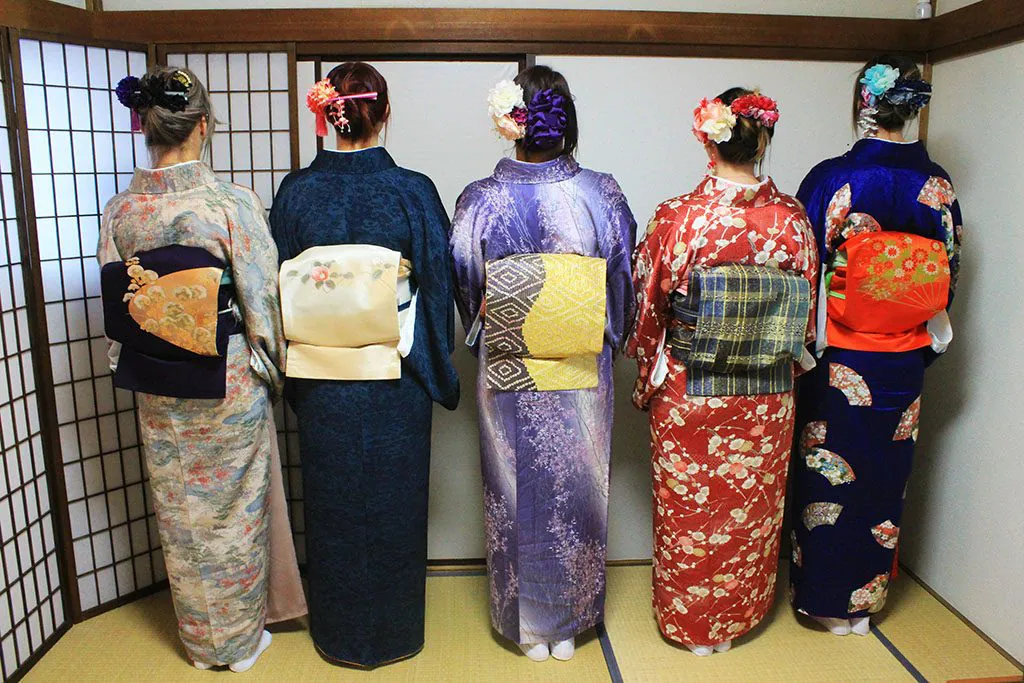 Location
You can find the exact location using these coordinates in Google Maps 35.715106, 139.794963
Or paste 'Nadeshiko kimono teaceremony Nadeshiko' into the Google Maps search bar.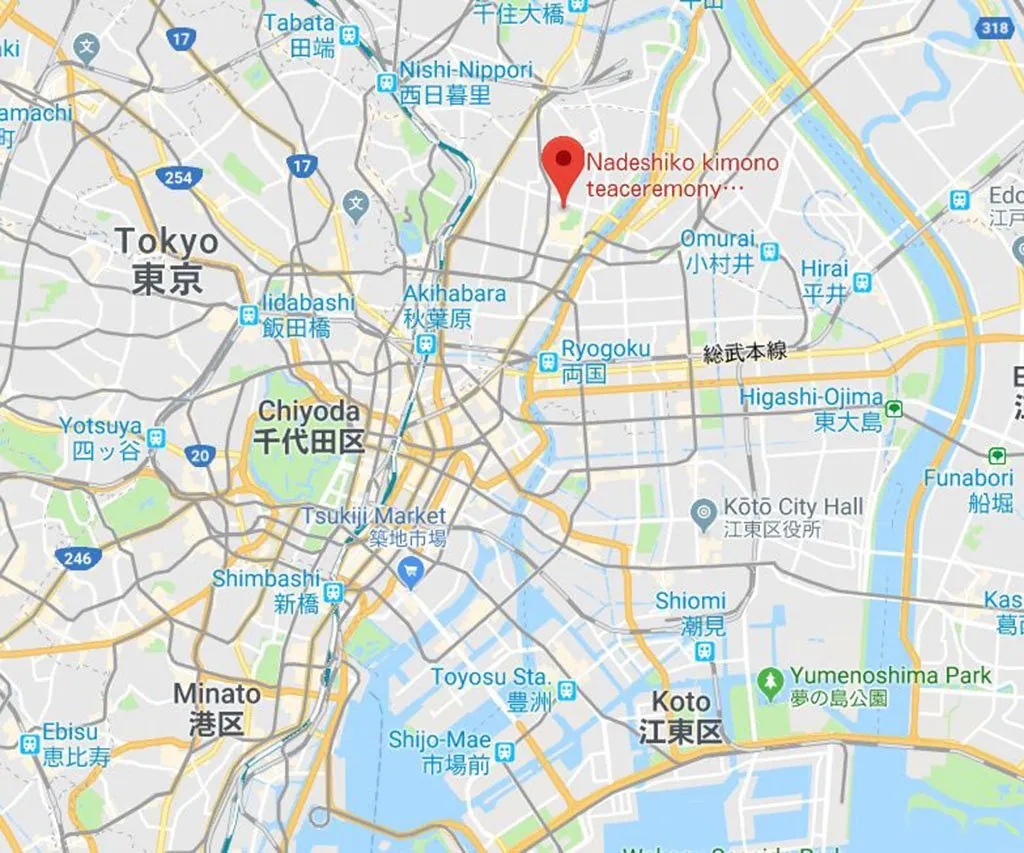 Alternative tours 
Alternatively, you could try this highly recommended company on Viator. 
Accommodation
There's plenty of accommodation options in Tokyo. Here's a handy Booking.com map to show you what's on offer.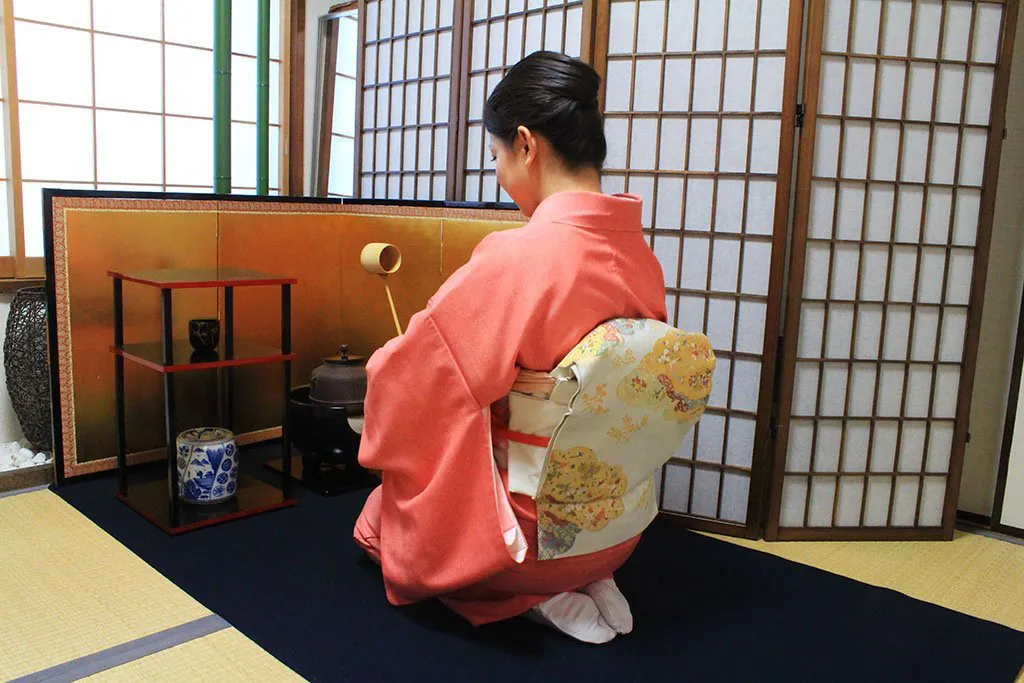 Read more on Motorcycle Travel in Japan
Thanks for checking out our Motorcycle Travel in Japan Guide. We hope you enjoyed it! Here's a few more articles on motorcycling in Japan that we recommend you read next.
ps. We may receive a small commission, at absolutely no cost to you, if you purchase any products using the links on this page. We're not sponsored by anyone, are completely impartial and don't run ads. So this helps us keep the site running. Thank you for your support.