Welcome to our Top 5 for Tajikistan! Here's a quick taste of our favourite places, with links to in-depth guides if you fancy digging deeper. You'll find our best places to visit, top things to do and off-the-beaten-track adventures here.
1. The Pamir Mountains
The legendary Pamir Mountain range was once part of the fabled Silk Road and acted as a link between China and Persia for ancient merchants. It lies amidst the Hindu Kush, Karakoram, Himalayas and Tian Shan mountain ranges – all whispering to and luring adventures for thousands of years. It's truly one of the most epic and adventurous places to travel through in the world. 
READ MORE: Motorcycle Travel Guide: Tajikistan
READ MORE: Panic in the Pamirs (Blog) 
2. Ride Tajikistan's Wakhan Corridor road
The Wakhan Corridor is in Afghanistan, but there is a road in the south of Tajikistan that runs parallel with it. This is what people are talking about when they discuss driving along Tajikistan's Wakhan Corridor.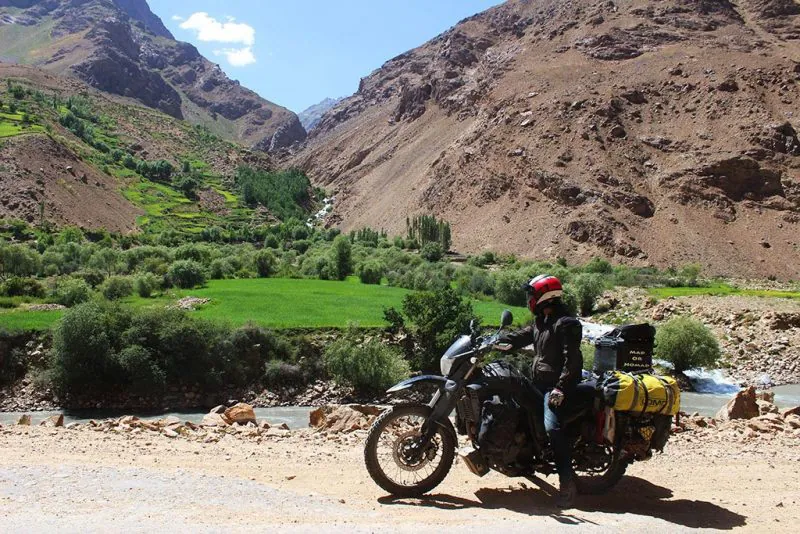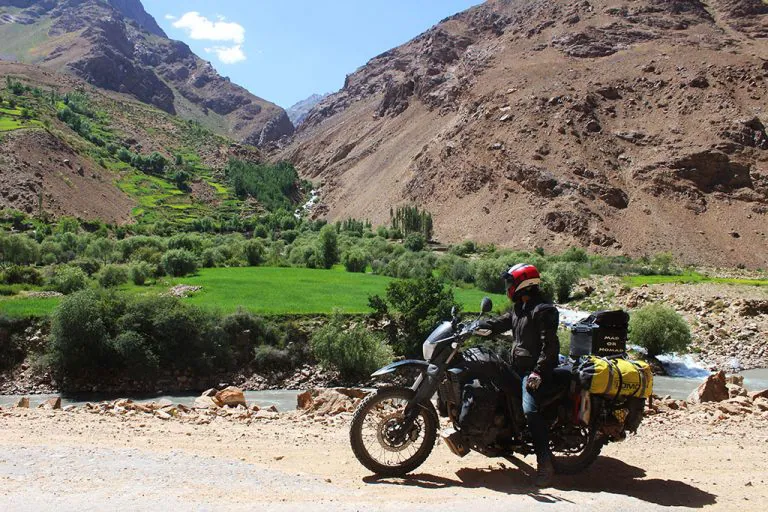 You can ride or drive through the Pamirs without travelling along the Wakhan Corridor road if you like, but you'd be missing out. The road splits in the town of Khorog; East is the tarmacked Pamir Highway M41 and south is the 200-mile dirt track, which follows the majestic Panj River along the border of Afghanistan and the Wakhan Corridor. The river slices its way through the two countries and acts as a natural border. Riding on the Tajikistan while staring at Afghanistan is surreal.
READ MORE: Motorcycle Travel Guide: Wakhan Corridor
READ MORE: Welcome to Afghanistan! (Blog)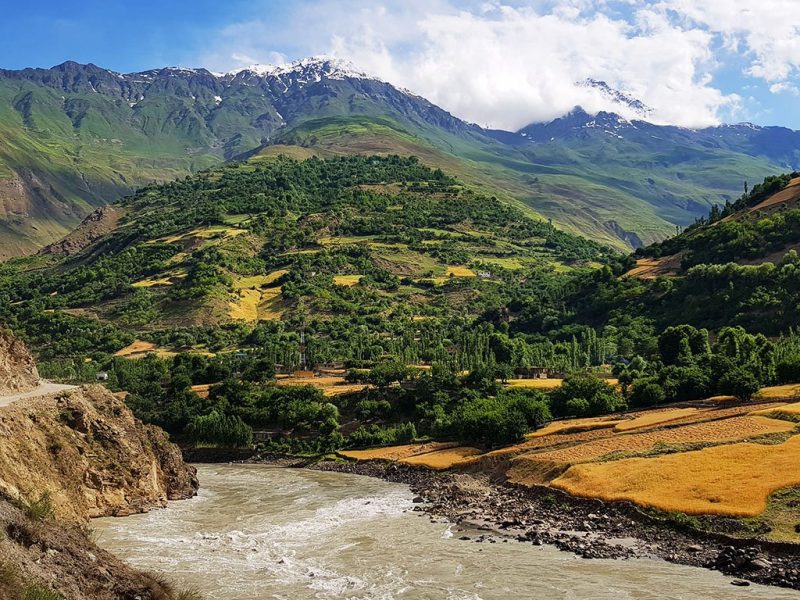 3. Tajikistan's Seven Lakes
Try and spot seven blue lakes to the West of Dushanbe on your map, and then plan how you're going to get there! You can either drive, hike, ride or jump in an off-road cab. As soon as you crest the hill and spot the first emerald blue lake, you'll be addicted to finding the rest. As the gravel tracks worsen, the lakes swell, deepen and become even more magical. What could be better than chasing the river to each of the seven lakes as the sun sets behind the mountains? Take a tent and camp at the last lake or rent one of the huts at the sixth lake.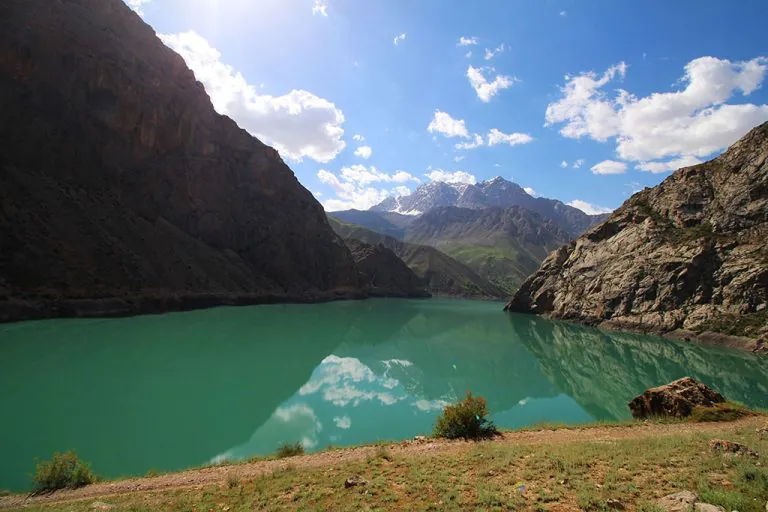 4. High fives and yurts
If you're travelling through Tajikistan overland, nothing will prepare you for the amount of high fives you're going to have to hand out to the kids. They run faster than Olympians when they hear motorbikes coming. They gather at the side of the road, stretching out their arms hoping for a high-five – all shouting as many English phrases as they can. The nutty ones are so excited they even jump into the middle of the road. Stopping to talk to kids in rural villages is heart-warming and surprising. Many of them speak enough English for a mini-conversation and all they want to know is your name, where you're from if you like Tajikistan.
Adults are just as excited to talk to foreigners. Expect to be pulled into yurts and force-fed fresh watermelon!
5. Bibi Fatima
Bibi Fatima is a mineral spring located deep in the Pamirs. The twisty ride up the mountain is fun on a motorbike but torturous for cyclists. There's plenty of places to stay up there, so don't worry about accommodation. The hot springs are separated into men and women only pools. There's also a pretty incredible fort a short walk away.
Read more on Motorcycle Travel in Tajikistan
Thanks for checking out our Top 5 Things to do in Tajikistan Guide. We hope you enjoyed it! Here's a few more articles on motorcycling in Tajikistan that we recommend you read next. 
Liked that? Try these next…