Welcome to our Top 5 Things to do in Kyrgyzstan guide! Here's a quick taste of our favourite places with links to in-depth guides if you fancy digging deeper. You'll find our best places to visit, top things to do and off-the-beaten-track adventures here.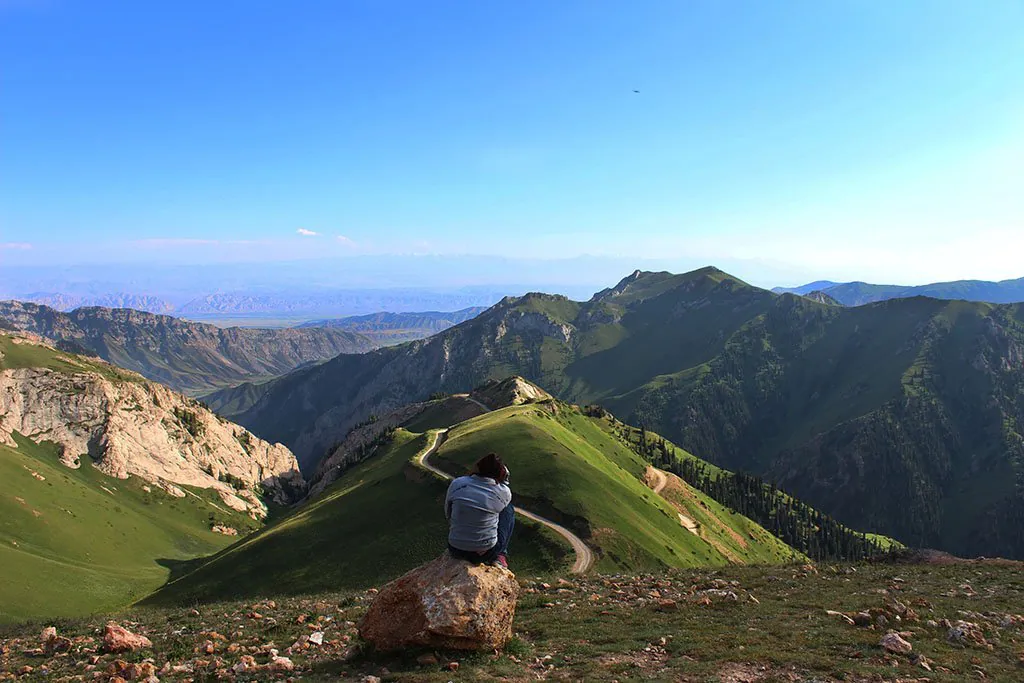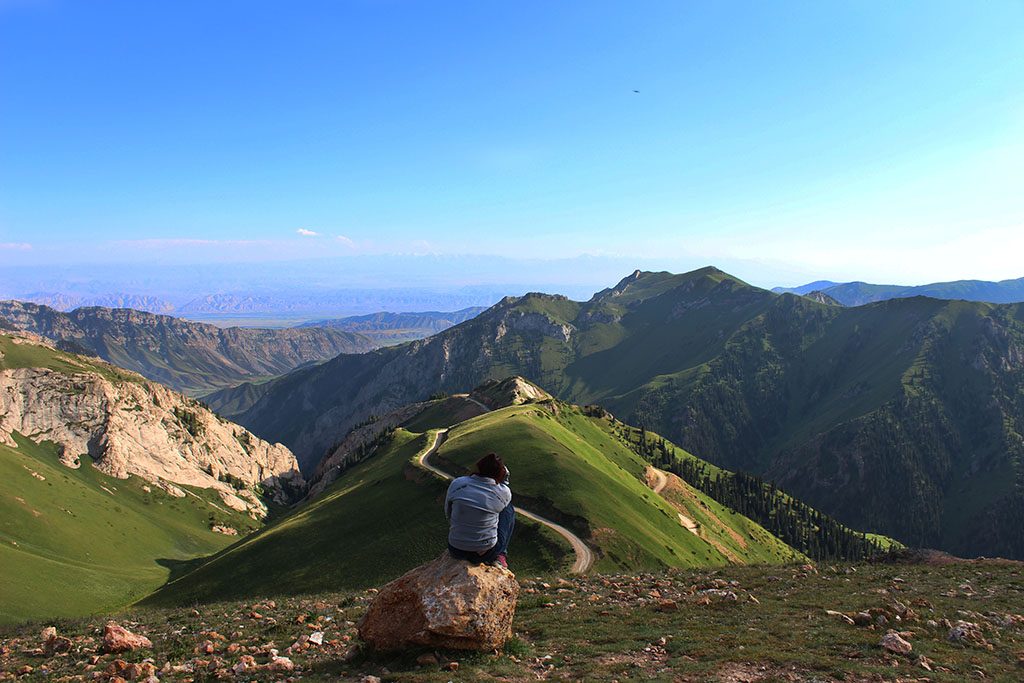 1. Explore the epic mountain roads
It's a raw, rugged land and feels more remote than Tajikistan. It's dubbed the 'Least known about country in Central Asia' for a reason; Kyrgyzstan doesn't rely on tourism, a huge portion of its people still live an ancient nomadic lifestyle, and you can ride for hours without seeing another soul. Motorcycling in Kyrgyzstan is absolutely epic! Click here for our guide to renting a motorcycle in Kyrgyzstan, or click here for our Overlanders' Guide to Kyrgyzstan if you fancy going it alone.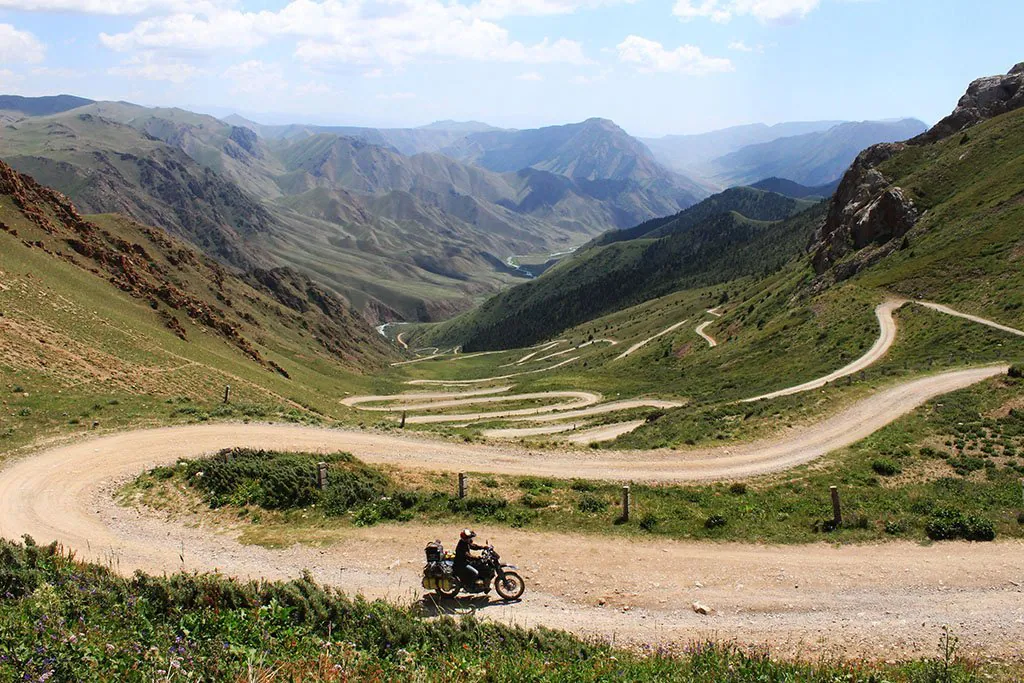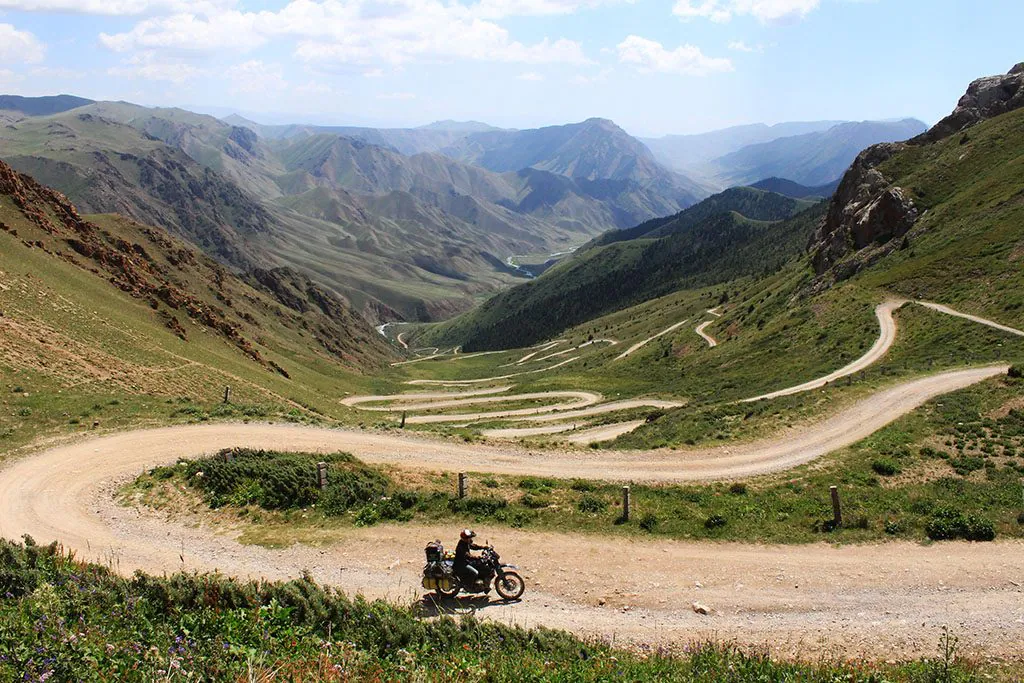 2. Live like a nomad in Lake Song Kol
Imagine a deep blue lake in the middle of nowhere. Surround it with lush green hills, jagged mountains and freshwater streams. Pepper it with a thousand horses, cows, sheep and a sprinkling of white yurts filled with nomadic families. Visit, rent a horse, live in a yurt and it'll just be you, raw nature and only those who are willing to live there. Song Kol is incredible and you are going to love it. Check out our guide to living like a nomad in Song Kol here.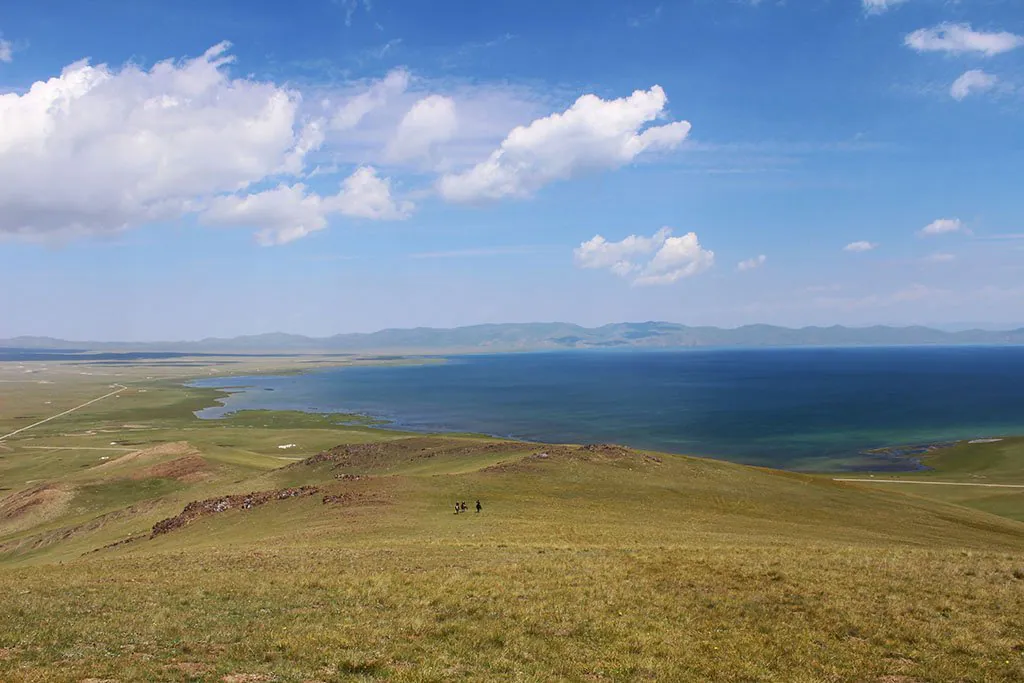 How to live like a nomad in Kyrgyzstan
3. Become a Kyrgyz cowboy and go horse riding
One of the best places to experience horse riding in Kyrgyzstan is at Lake Song Kol. It's incredibly cheap, the scenery is out of this world, guides aren't compulsory and you can get lost – just you, your horse and a never-ending pasture of stunning views. It'll give you a real taste of nomadic horse-riding life.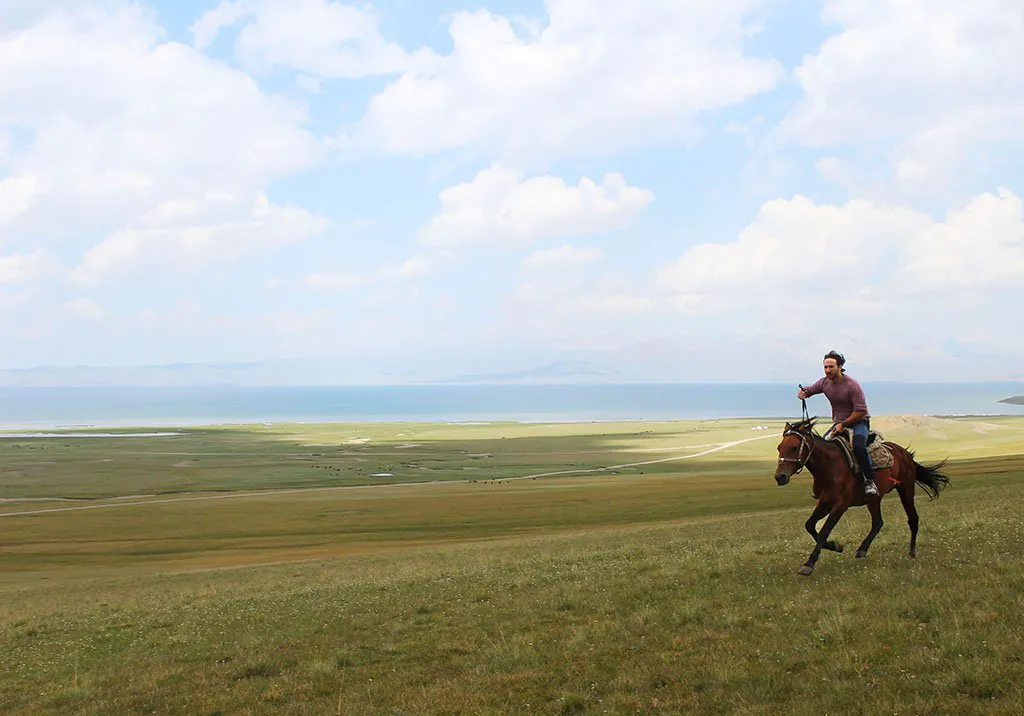 How to go horse riding in Kyrgyzstan
4. Crack nuts in Arslanbob
Arslanbob isn't just a funny name, it's a Kyrgyz mountain range famed for its walnut forests. And you don't have to be a walnut nut to visit. It's a pretty little town with plenty of family homes willing to take in foreign tourists. Just check your Maps.Me app to find the local CBT office. They'll arrange everything for you. The main attractions are the waterfalls and picturesque hikes through the forests.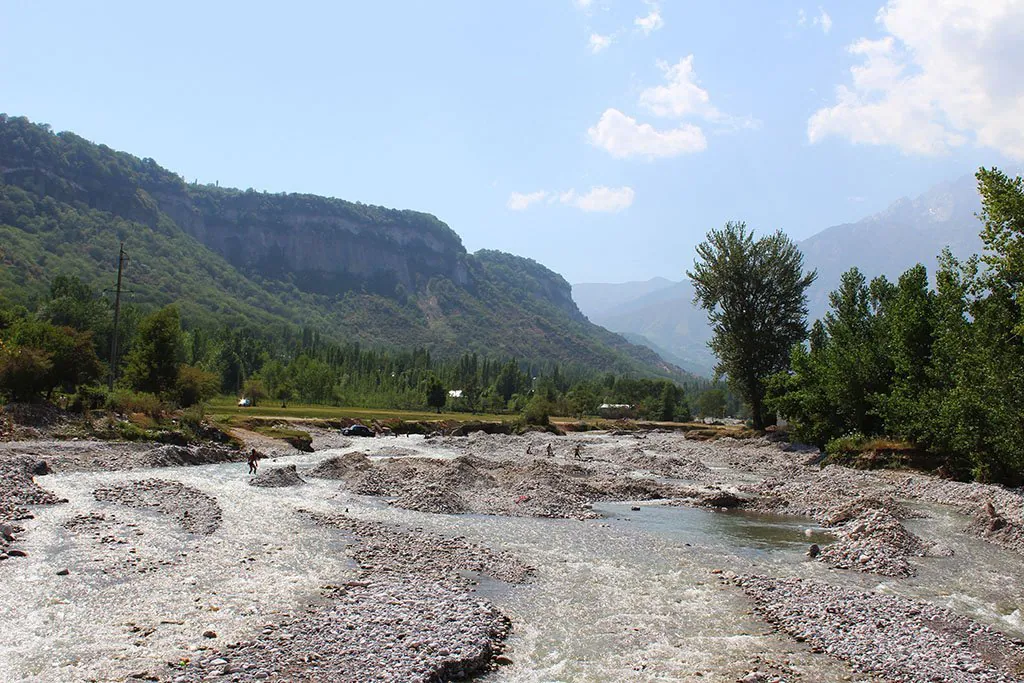 5. Take a stroll through the Ala Archa National Park
The Ala Archa National Park is a beautiful alpine park in the Tian Shan mountains. It's a must for anyone visiting Bishkek as it's only 40km away. The park is filled with glaciers, epic walking routes, flowing rivers and out-of-this-world camping!
Read more on Motorcycle Travel in Kyrgyzstan
Thanks for checking out our Top 5 things to do in Kyrgyzstan Guide. We hope you enjoyed it! Here's a few more articles on motorcycling in Kyrgyzstan that we recommend you read next.