Welcome to our Top 10 for Georgia! Here's a quick taste of our favourite places with links to in-depth guides if you fancy digging deeper. You'll find our best places to visit, top things to do and off-the-beaten-track adventures here.
1. Kazbegi (otherwise known as Stepantsminda)
If you're after adventure, then you need to visit Kazbegi. It's Georgia's wild frontier and the perfect place to hike, motorcycle, explore mountains and ancient churches. We've listed a bunch of activities from Kazbegi in our Top 10 best things to do in Georgia because it's just that good.
READ MORE: The Ultimate Guide to Kazbegi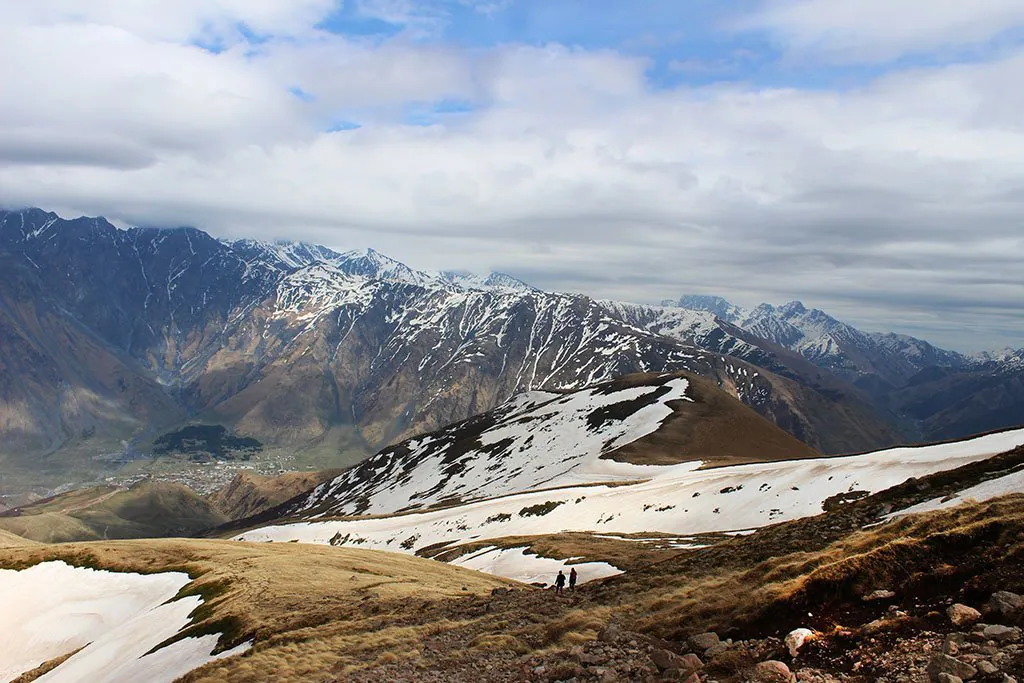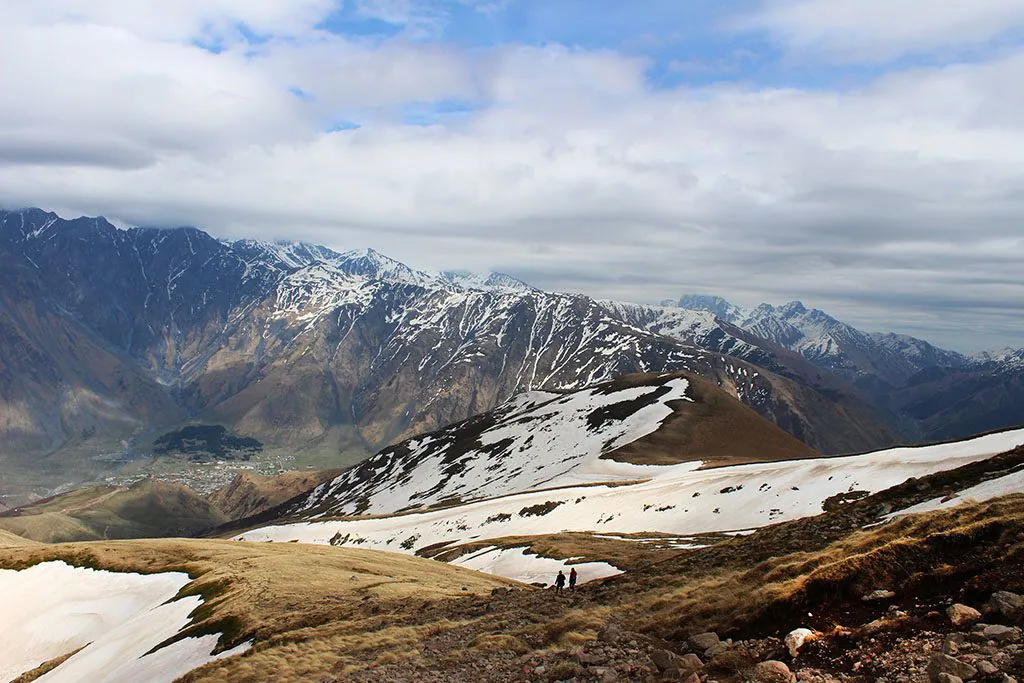 2. Gergetti Trinity Church
Let's face it, the Holy Trinity Church is one of the best photo ops in Georgia (that'll explain the masses of tourists ploughing in to snap a pic). And to be fair, it is a pretty epic shot and one of the most famous landmarks in Georgia. It's a hike to get up there, or you can opt for a minibus up.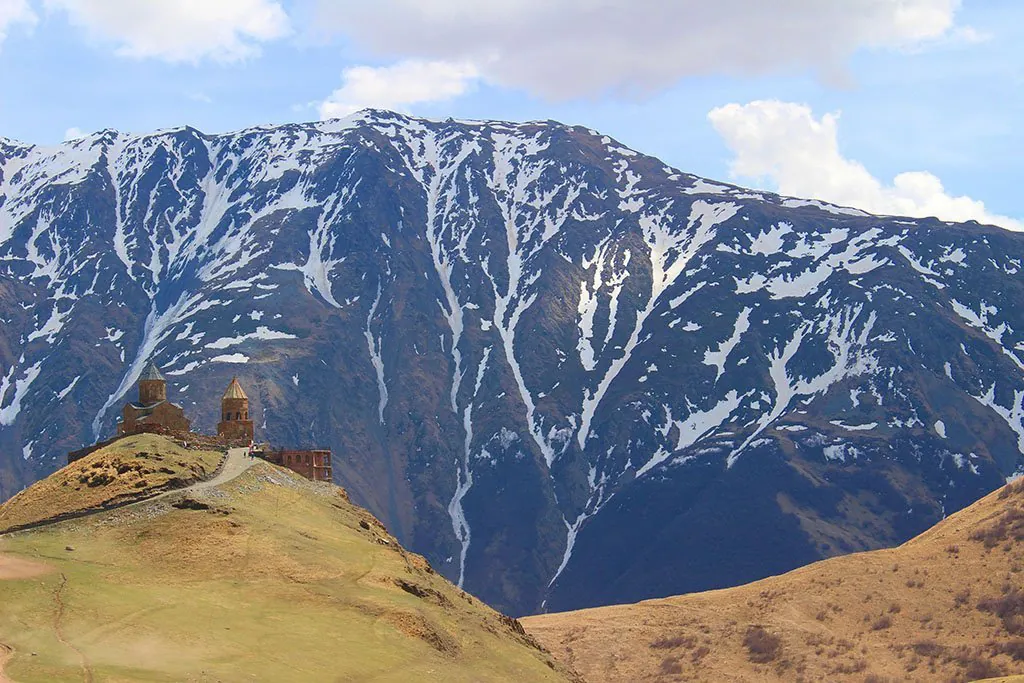 3. Kazbegi hiking
There are three must-do hikes in Kazbegi: the hike to Zakagori Fortress and the abandoned villages, the waterfall hike and the epic glacier hike. If you like hiking then these are musts! Make sure you check out our Kazbegi hiking guide for details on how to do all three.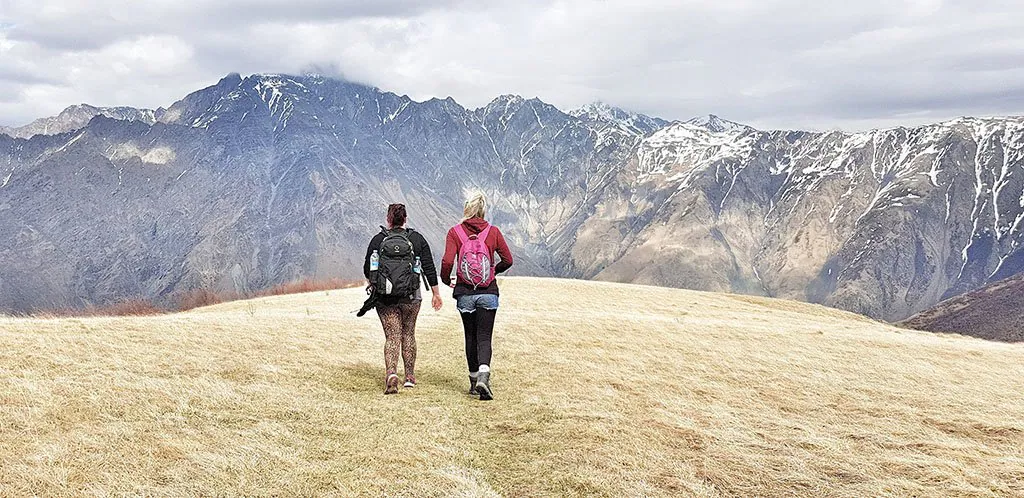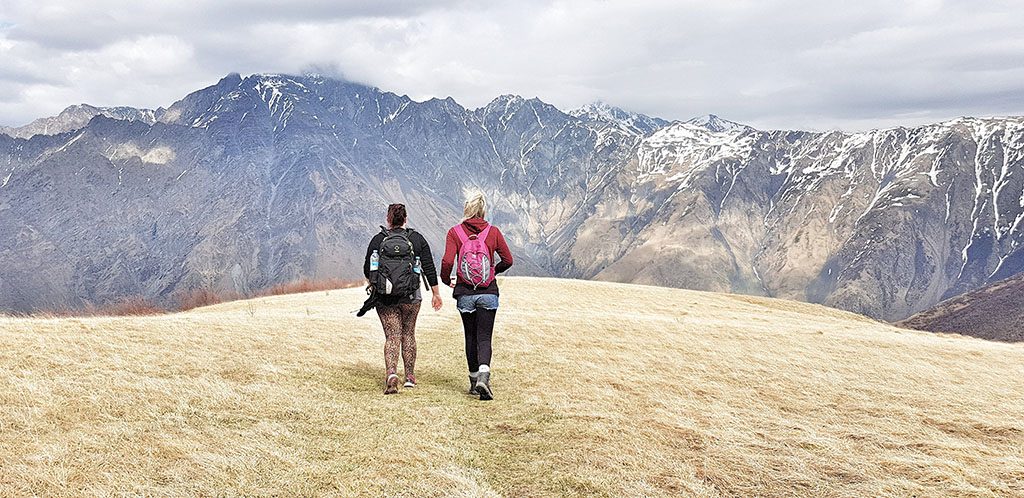 4. Tbilisi Botanical Gardens
The Botanical Gardens in Tbilisi are not the most incredible botanical gardens you'll ever see. But they are pretty, there's a waterfall, you can zip-wire into them and there's a jaw-dropping view over the city.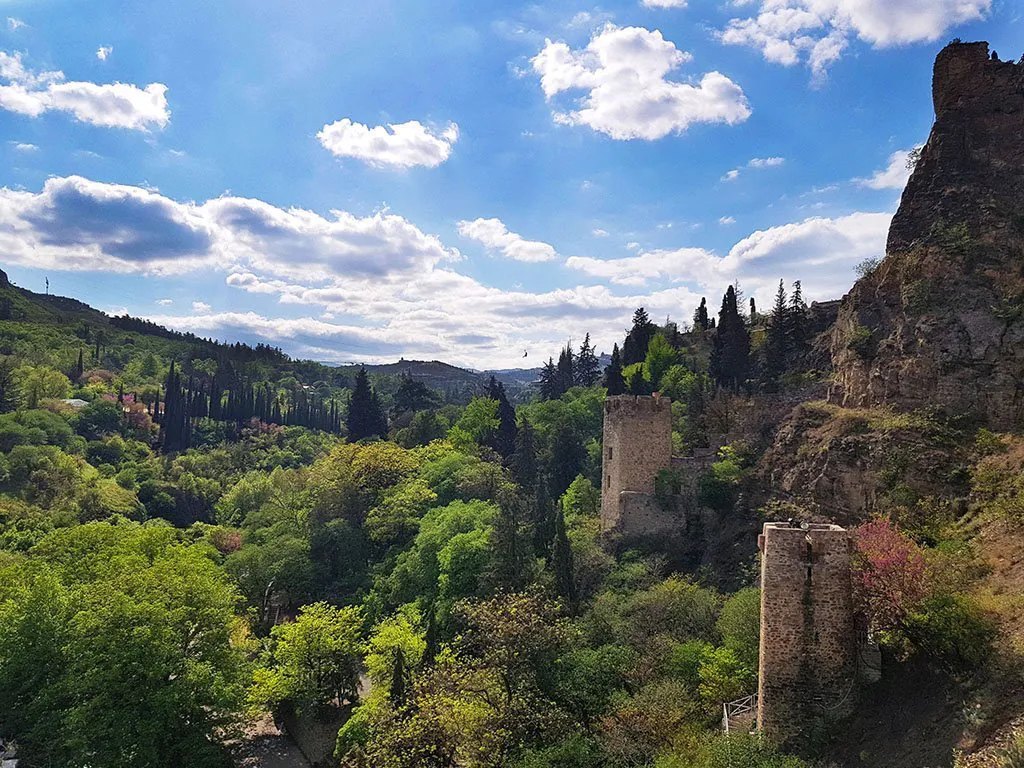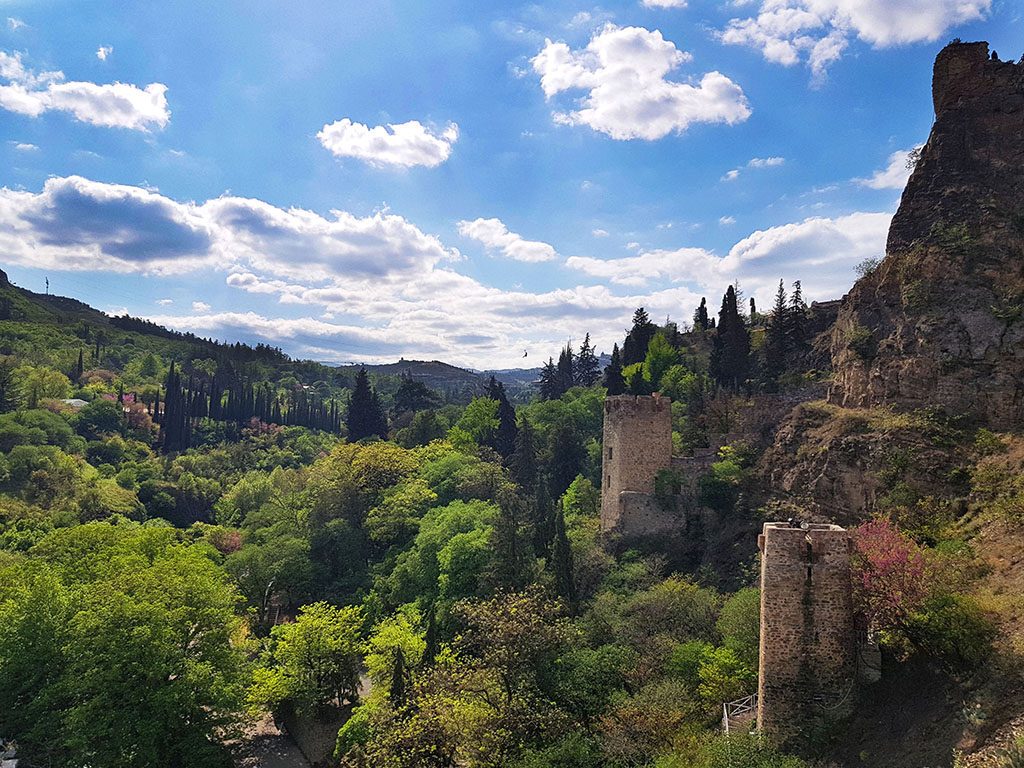 5. Tbilisi Bridge of Bridge
While you're strolling around Tbilisi and sampling its many coffee shops, don't forget to stop by the Bridge of Peace. The bridge, which connects the old and new districts, is one of the most famous tourist spots in the city. Check it out during the day and at night when the glass bridge lights up.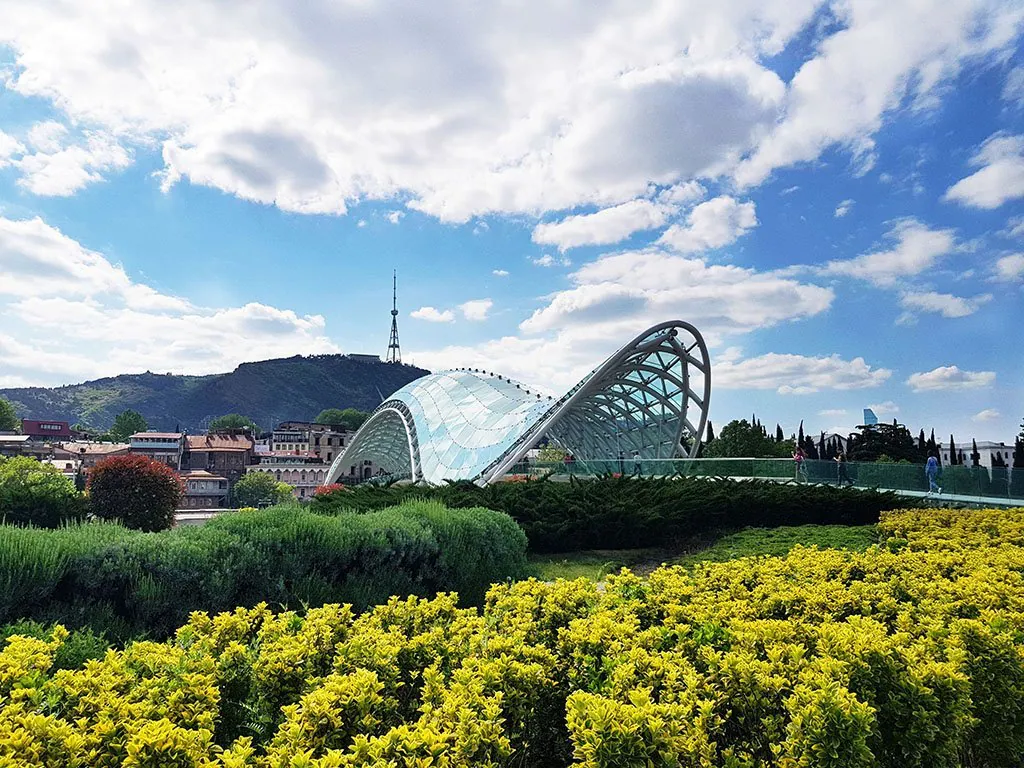 6. The Chronical of Georgia
Nicknamed 'Georgia's Stonehenge', this impressive artwork isn't well known in or outside of Georgia. There's not a lot of information online about this gargantuan piece of art, but it is really impressive and packed with gothic art depicting Georgia's past kings and queens. It's huge, sits on top of a hill and is mesmerising.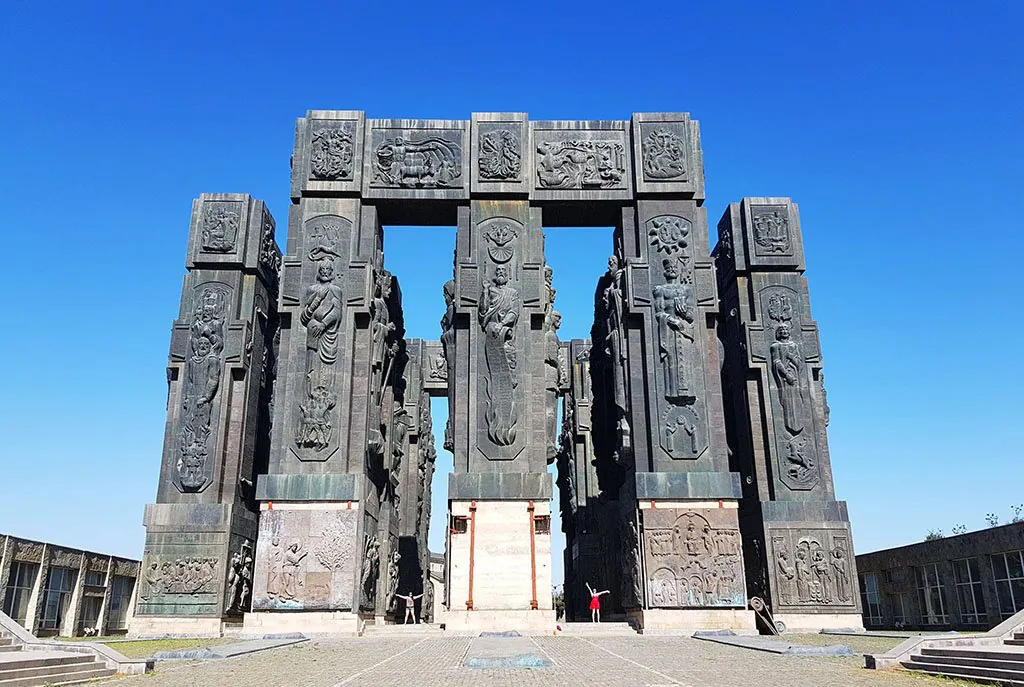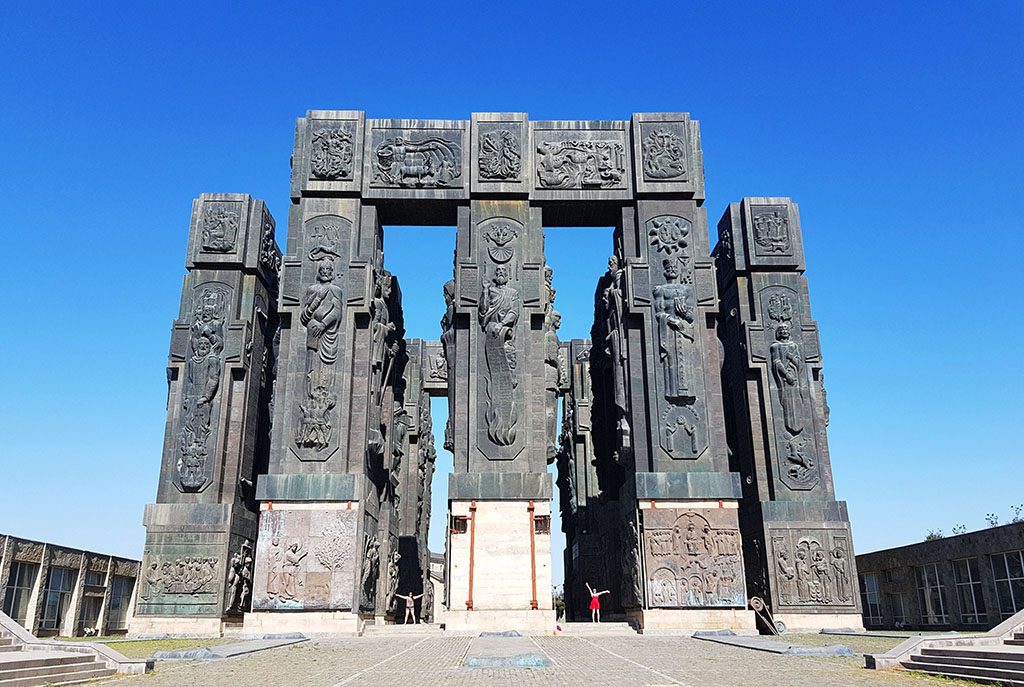 7. White water rafting
Georgians love a bit of white-water rafting. You can easily book a day trip from your hostel or AirBnB apartment in Georgia. Just do a quick Google search and call one of the companies via WhatsApp. In fact, call a few to get a good deal. They'll send a driver to pick you up and drop you off. Prices are very reasonable.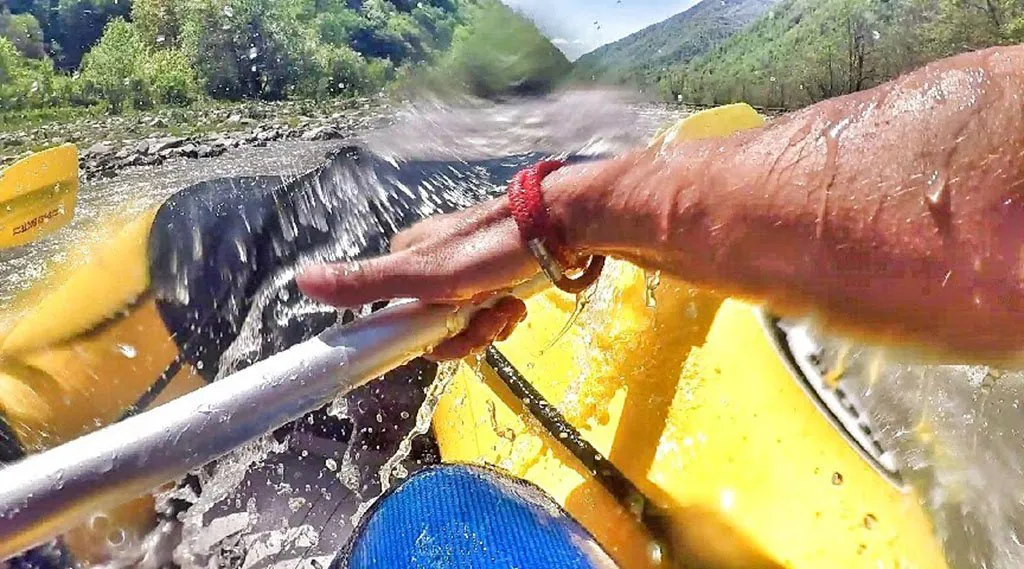 8. Batumi
Batumi is a quaint seaside town bordering Turkey. There are loads of things to do and see there. But most importantly, make sure you visit the Ali and Nino statue. Ali and Nino are on a turntable, rotating every 10 minutes until they both meet, have a quick kiss, turn into one statue and then pass through each other to continue the cycle. Beautiful!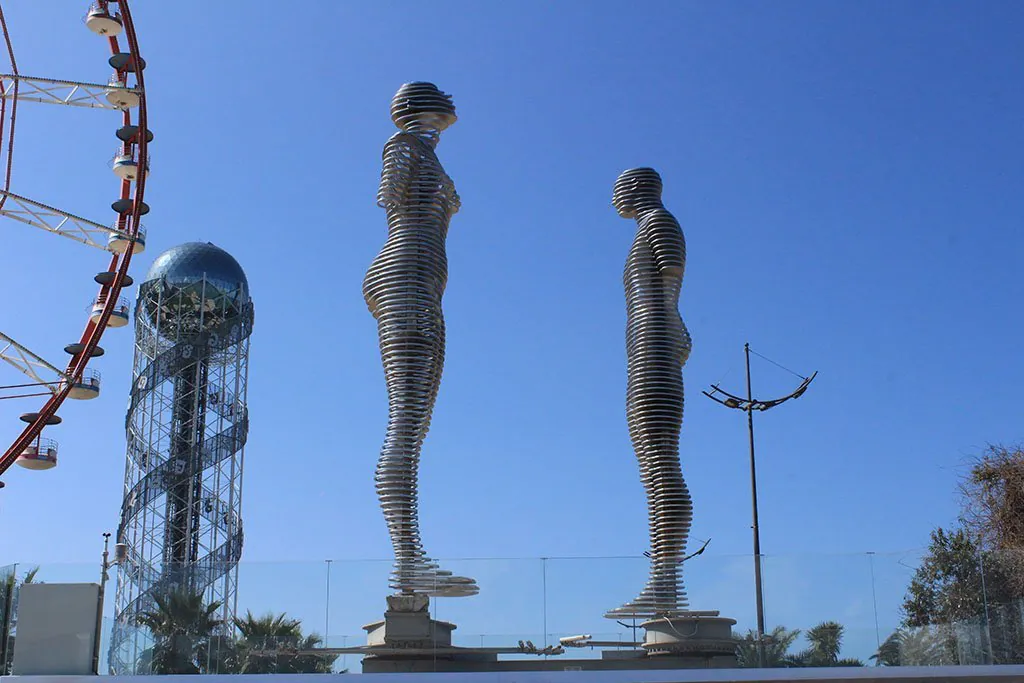 9. Georgian Military Road
If you have your own transport, then you are going to love the Georgian Military Highway from Tbilisi north to Russia (although you only need to follow it as far as Kazbegi). It's a famous and old road, which follows the route used by invaders. It winds its way up into the mountains, to a height of 2,379 meters, and passes the Russia-Georgia Friendship Monument. There's plenty of paragliding going on by the monument if you fancy some epic views!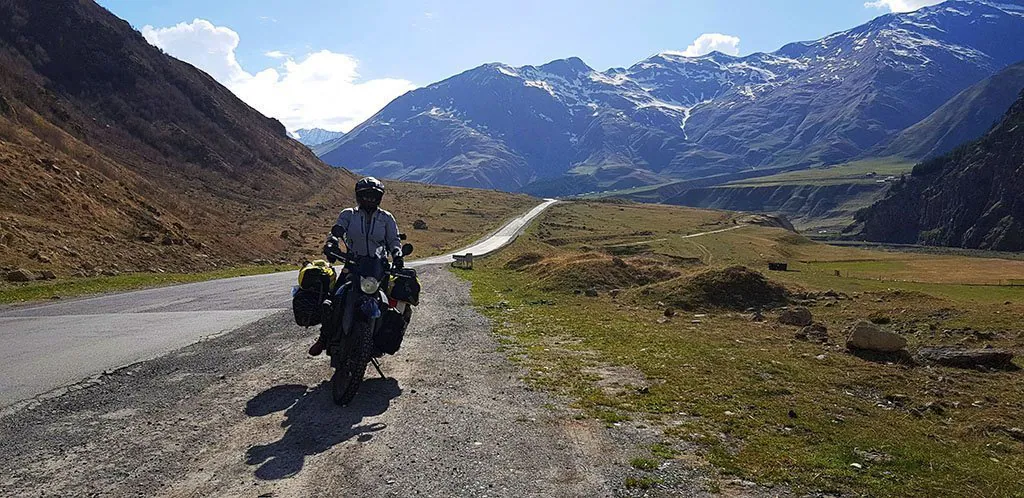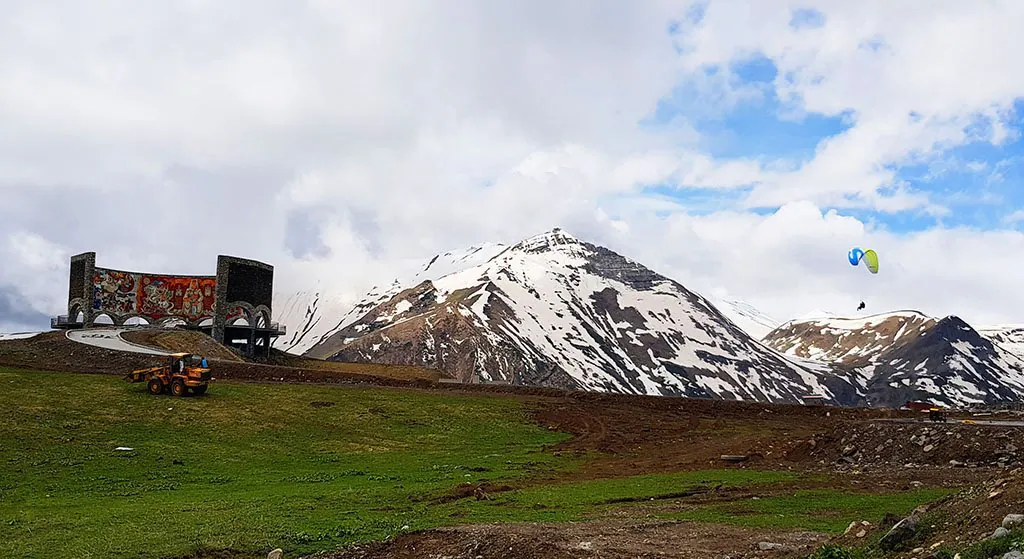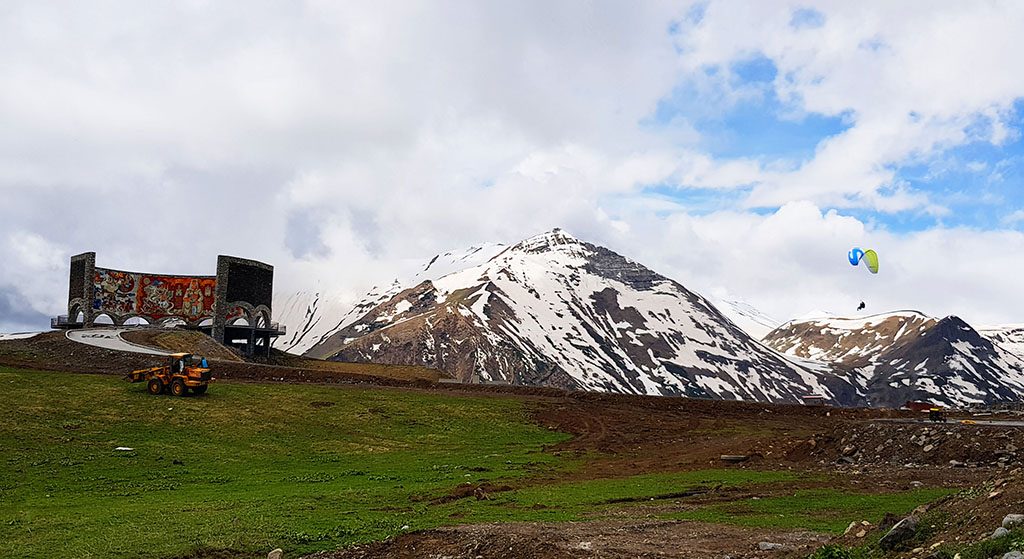 10. Food and wine
There's no way you can plan a trip to Georgia and not hear about its famous food and wine. Georgians love their wine. You can drink it by the bucket and not feel tipsy. It's smooth, soft, delicious and goes well with their staple Khachapuri – doughy bread filled with gooey cheese.