Building your own luggage is a piece of cake. Seriously, it couldn't be easier. Here are two options for homemade luggage. I use mine for tools and accessories but they can be used for anything.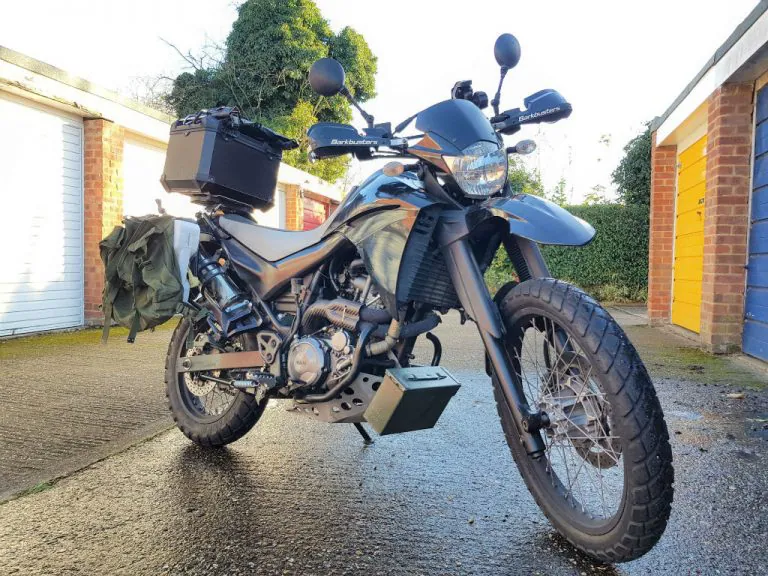 The Army Ammo Box
This box cost £12 on eBay. Check the pictures online to make sure it has the metal latch strap. Mine lives on the front sumpguard, if you're going to do the same then just check it won't hit the front wheel by completely compressing your forks while the front is on a kerb. If it misses, simply¬ drill through the box and the sumpguard, make sure it all fits together nicely with a few bolts, washers and nuts and then remove. You'll now need to buy a loop latch for a garden gate. Drill and bolt this into the metal and then you're done. Slide a padlock through and you've got a secure box up front.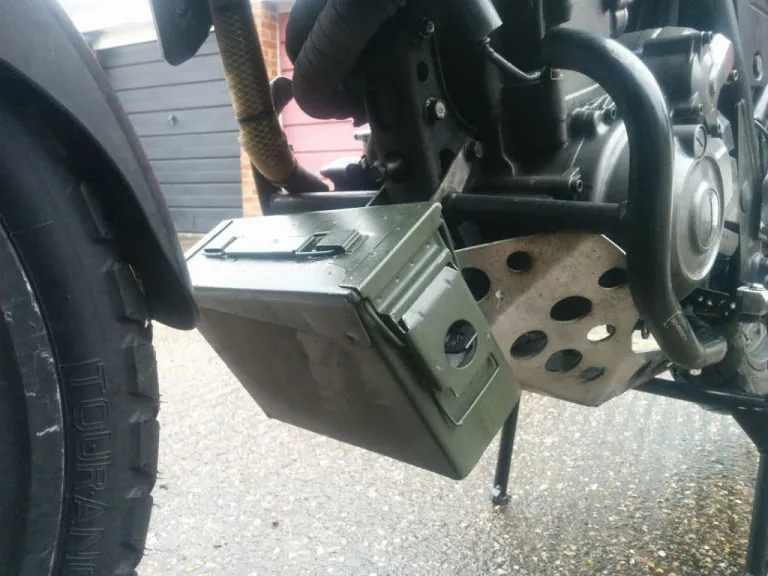 The Gutter Tube
This one is easy and useful. You'll need an off-cut of down-pipe guttering, gutter cement glue, two screw on end caps and two pipe attachments. Just head down to a DIY store and try the caps on to make sure you have the right attachments. Decide where you want the pipe and measure it out (it could live on the sumpguard instead of the ammo box). Cut the pipe to size, glue the attachments in place and screw on the ends. I have both ends as screw-ons so I can access from either end, but you could always use a closed off cap instead. To attach it to your bike you could use metal strapping but I used heavy duty thick cable ties. Easy peasy.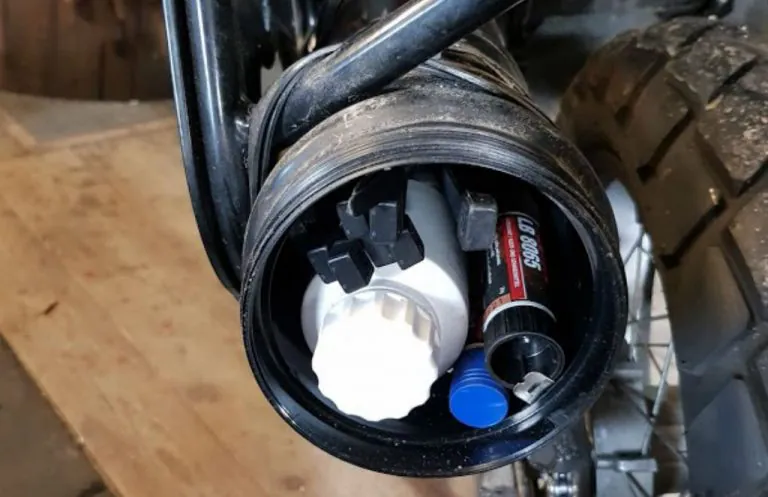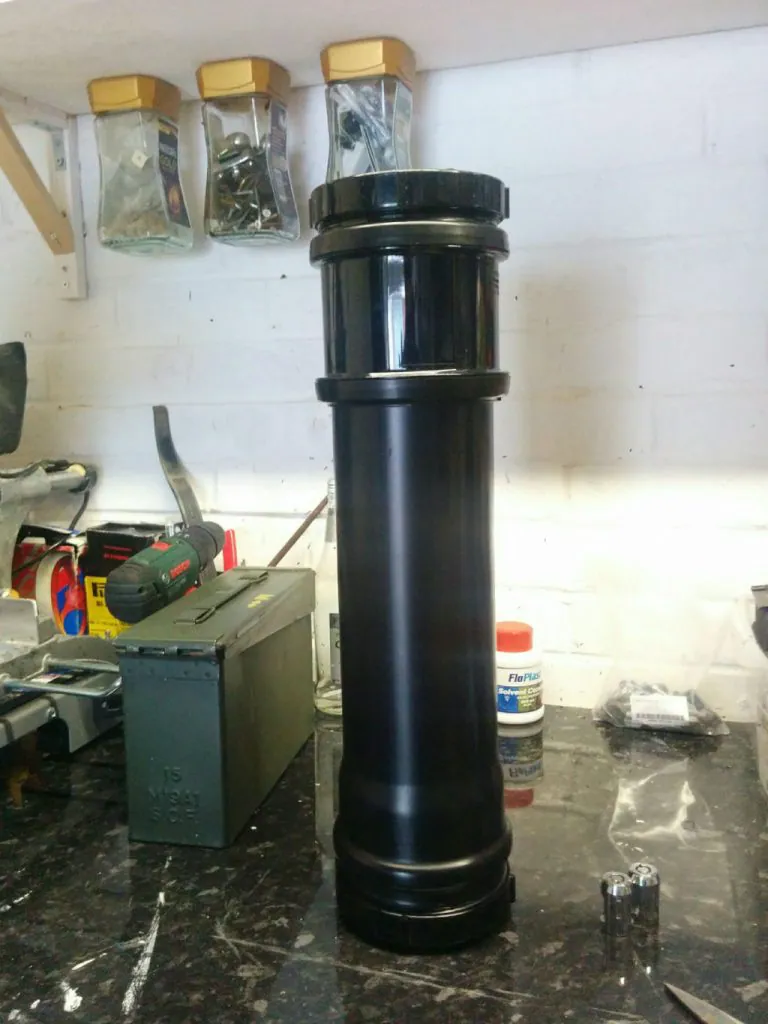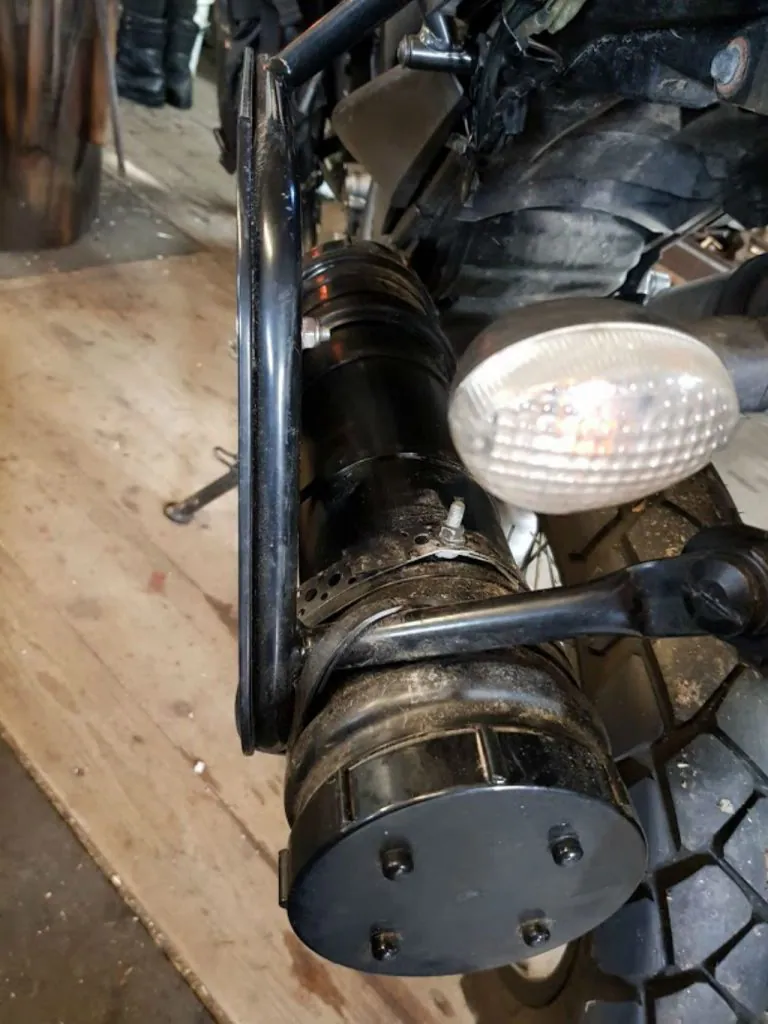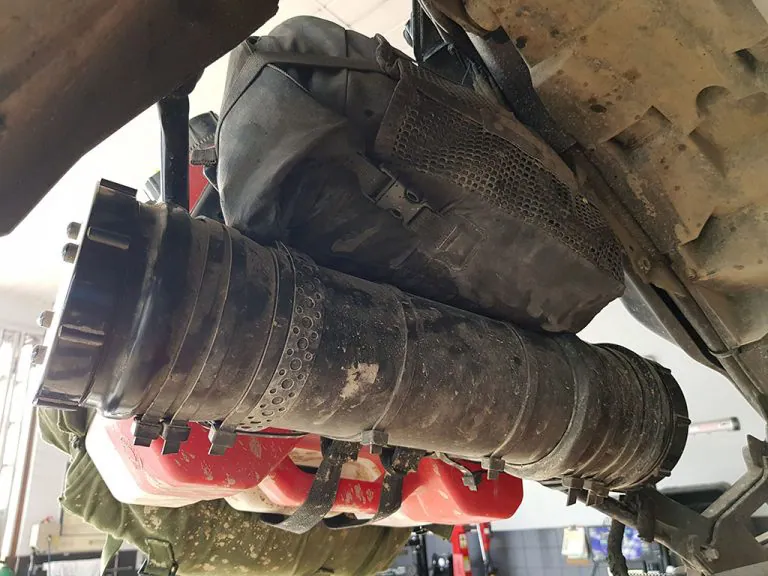 Read more on Adventure Bike Gear 
Thanks for checking out our How to Make Your Own Adventure Bike Tool Luggage. We hope you enjoyed it! Here's a few more articles on bike equipment that we recommend you read next.