After months of riding through snow and rain we finally found the Turkish coast, we hugged it tightly – swearing we'd never let go.
A Turkey Motorcycle Adventure 
As the glistening blue sea came into view I screamed louder than an excited kid on his first visit to the beach. Rational thought vanished and we ploughed straight into a sand dune … on road tyres. The rear wheel laughed and kicked gold dust everywhere, burying itself up to the panniers. And – just like with a kid – it took hours, three buckets of sweat and a lot of swearing to get the XT off the beach.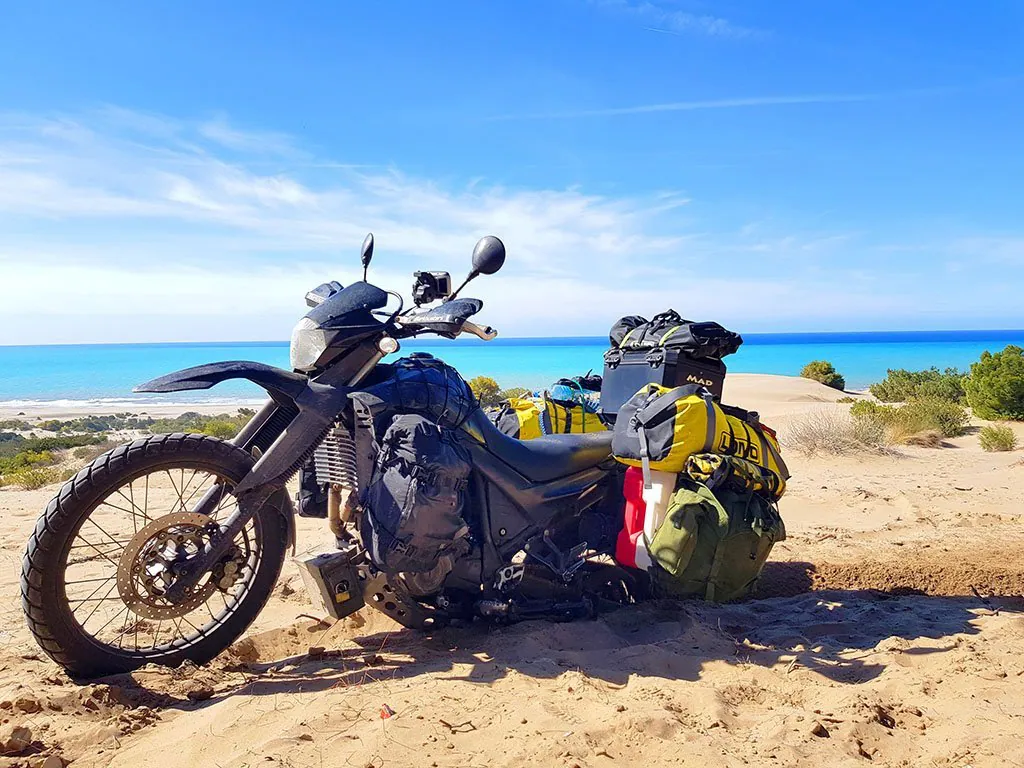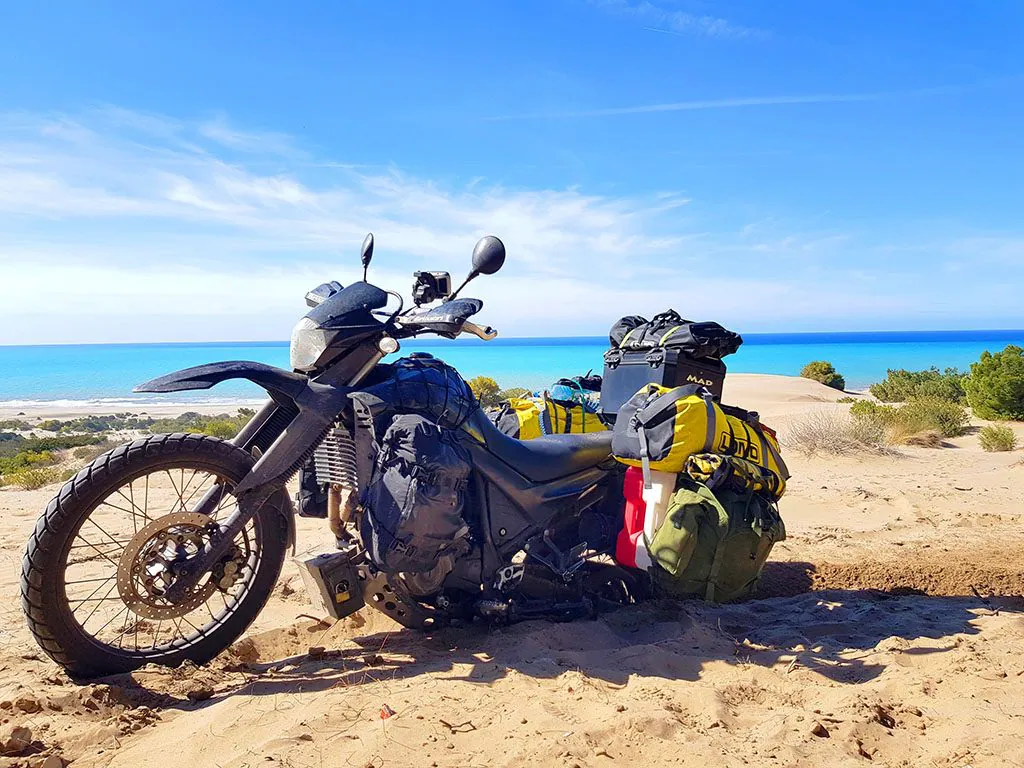 I pushed the bike over onto its side to pull the rear wheel out of the hole it had dug. Alissa filled the hole back up with sand and we spent the next 30 minutes building a make-shift road out of tree branches for traction before heaving the bike back upright. But we didn't care. The sea was shining a turquoise tint, the sand hot to the touch and we couldn't stop laughing (after we got out of the sand). We were finally on Turkey's Mediterranean coastline … and we loved it!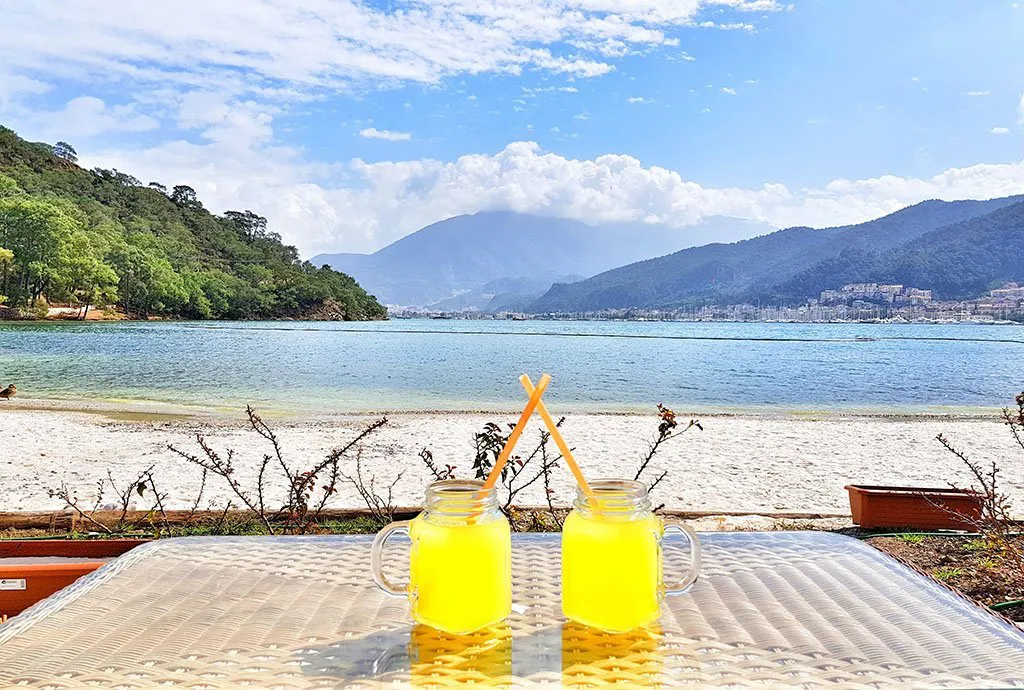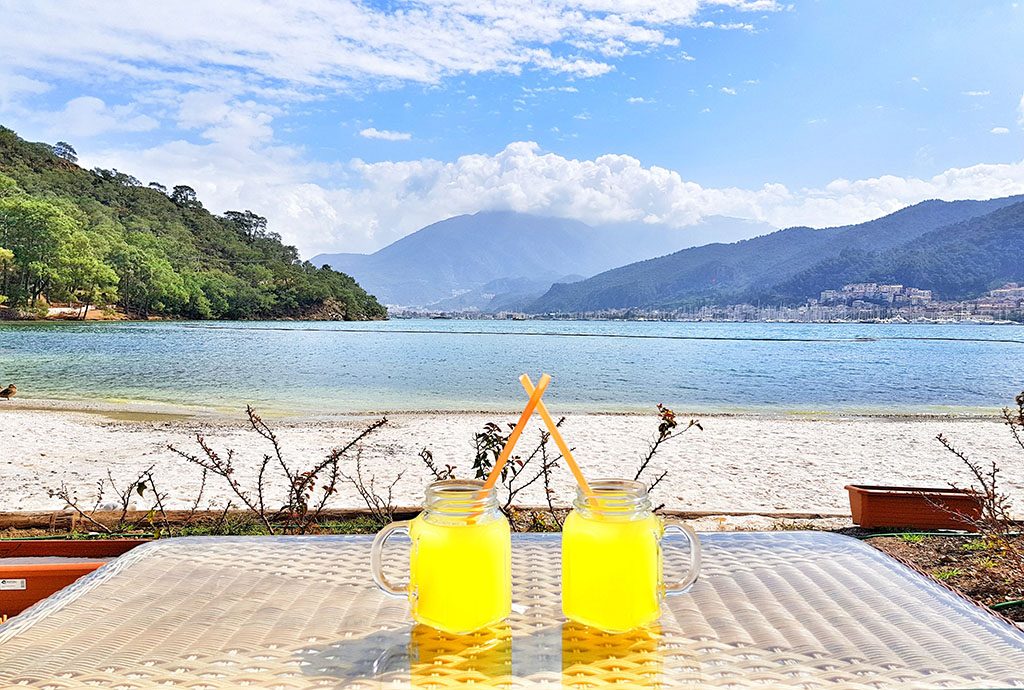 We knew things were looking up as we first joined the Aegean coast at Cannakele, two weeks before linking up with the Med. We latched onto the coastal road at Canakkale to check out the huge Trojan horse movie prop from the film 'Troy', the area where the Trojan wars took place and its settlements dating back to 3000BC. From Troy we got sucked into a week of historical exploration as we toured the western coast.
Turkey's peppered with incredible ruins, but the most famous of all is Ephesus; an ancient city first belonging to the Greeks, then the invading Persians and onto the Romans. It was first founded 1000BC and prospered to become one of the most important cities in the world. It peaked during the first and second centuries AD under Roman influence, with around 400,000 residents at its height. As a diverse and incredibly wealthy city it attracted thousands of pilgrims, merchants and people from all over Asia.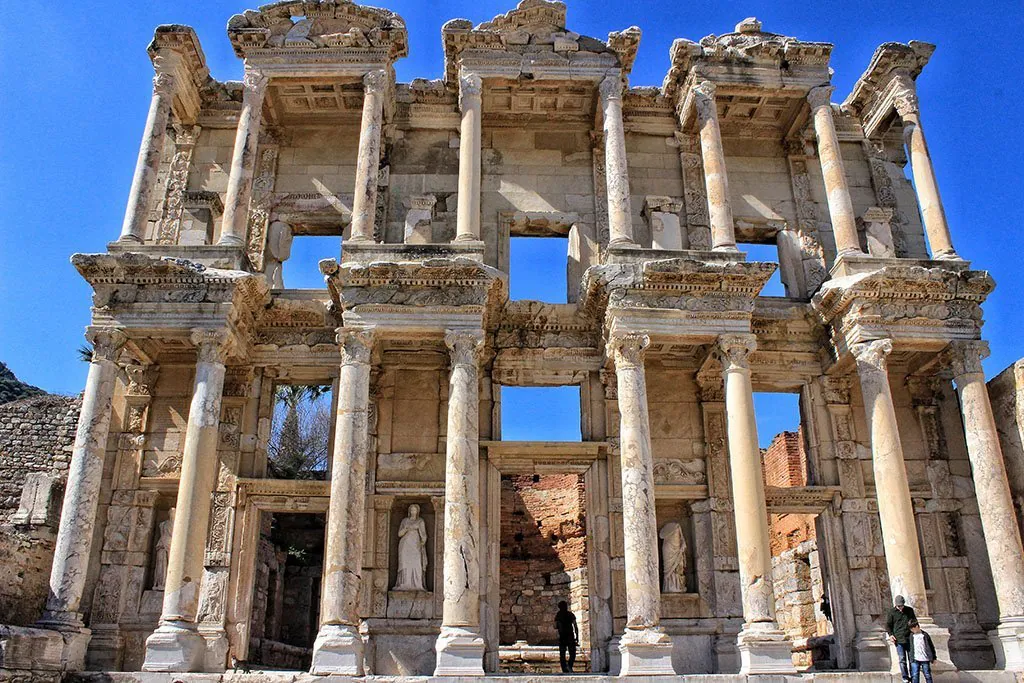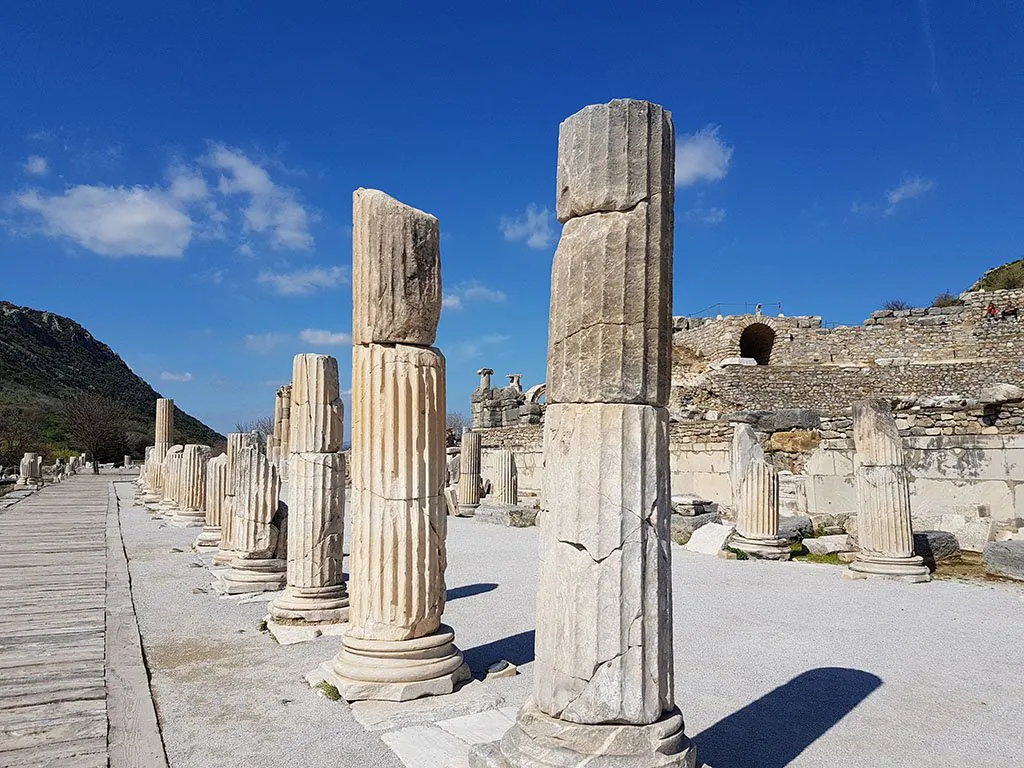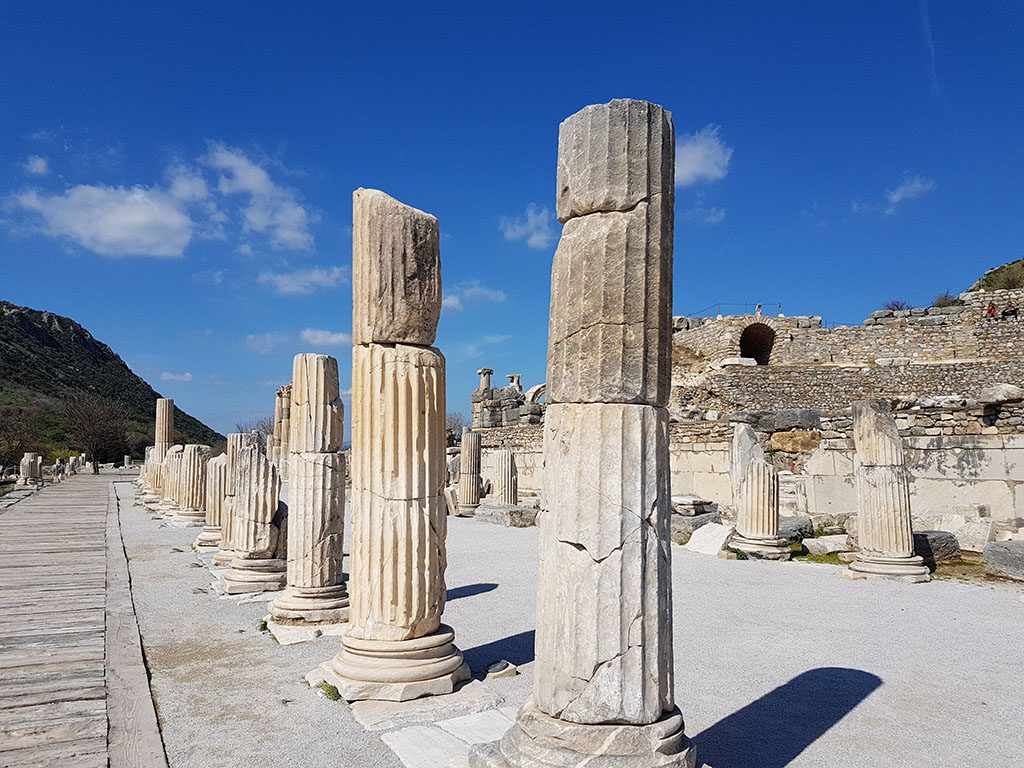 Despite only uncovering 15% of the city, it's still astonishing; the Great Theatre seats 24,000 people, the terrace houses are as close to walking through archaeological finds as you can get and the details in the stone carvings on the temples and libraries are mesmerising.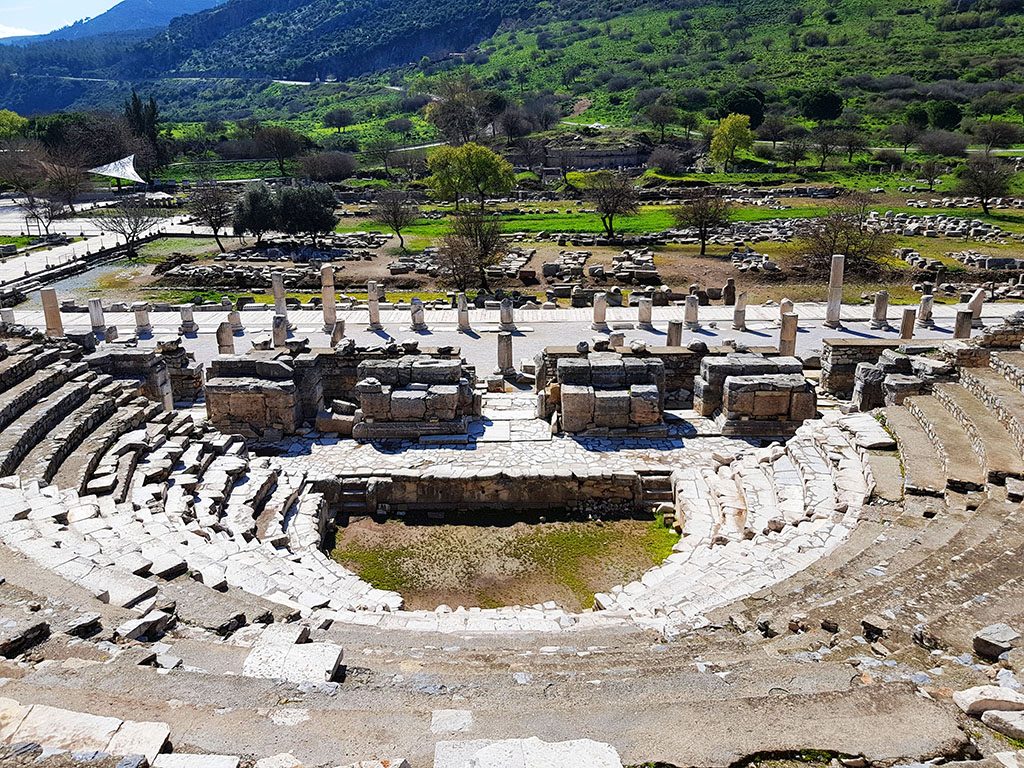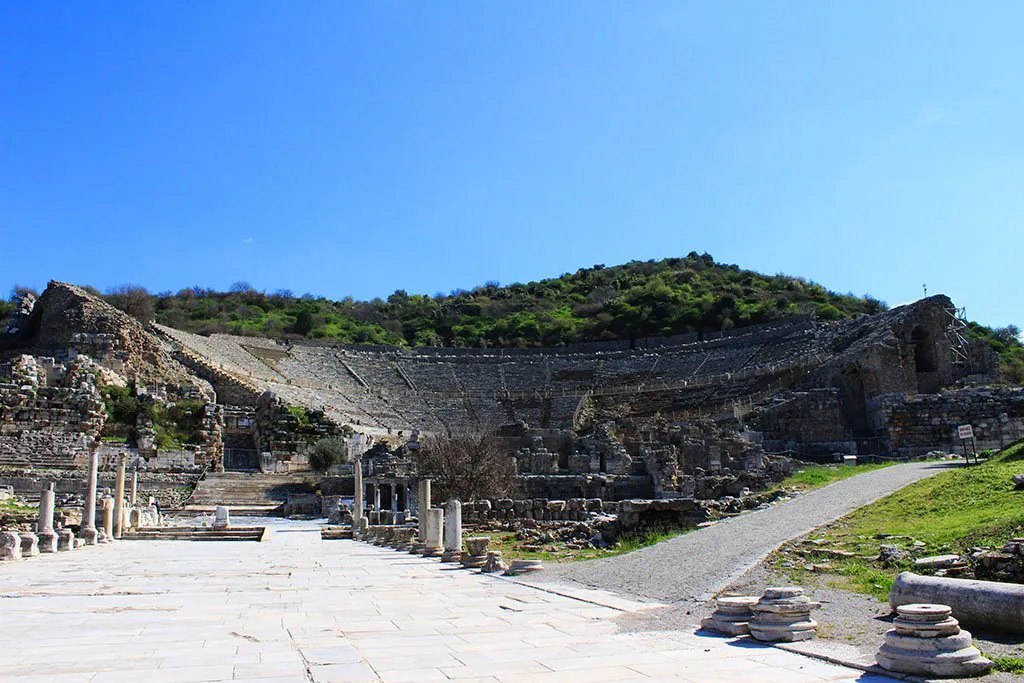 One eerie, lonely column is all that stands of the Temple of Artemis – once one of the Seven Wonders of the Ancient World.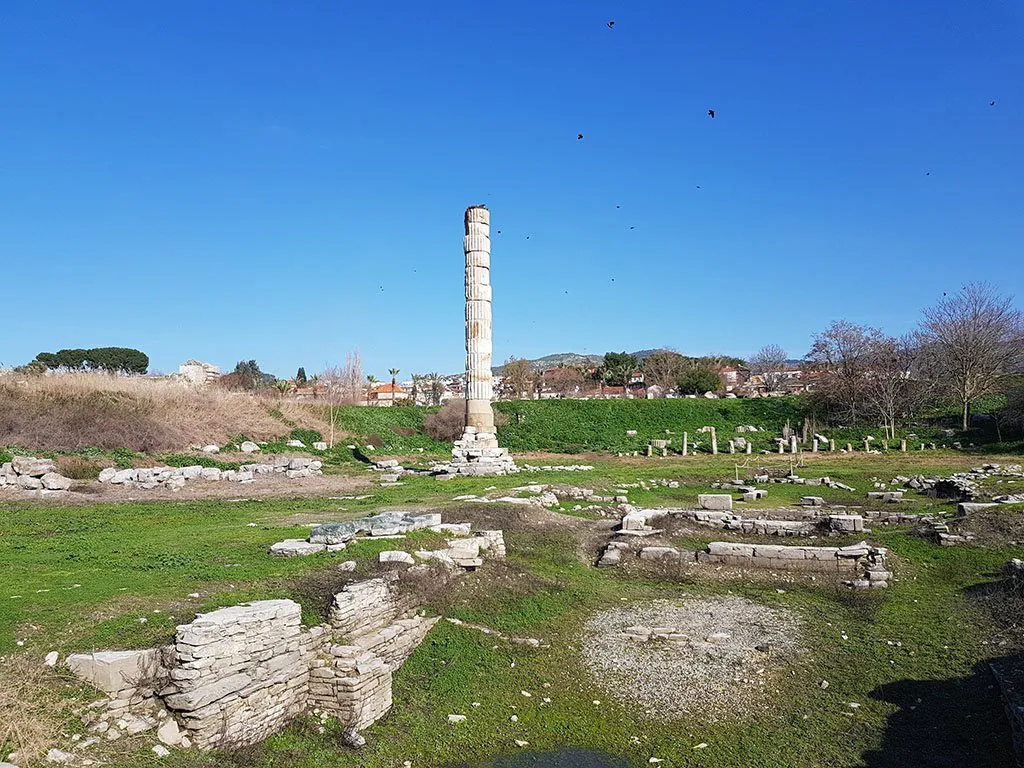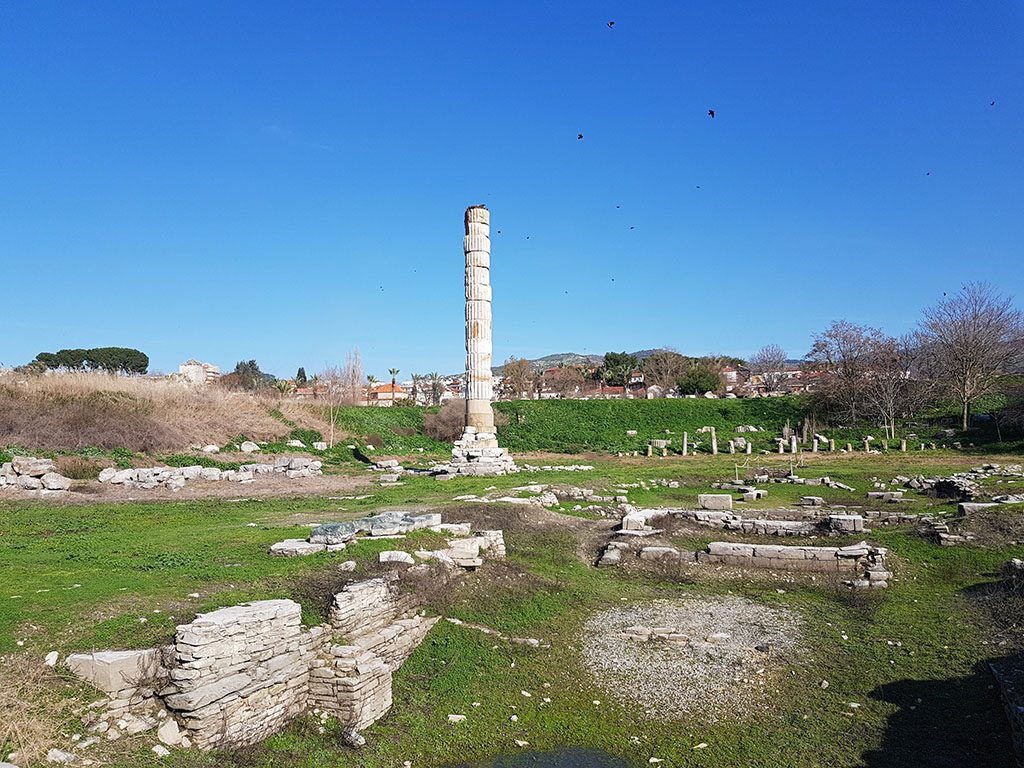 Our route detoured back inland to visit the cascading, terrace waterfalls of Pamukkale. The surreal hot mineral pools are cupped by calcium stone rocks, which are formed by volcanic lava heating water under the earth's surface.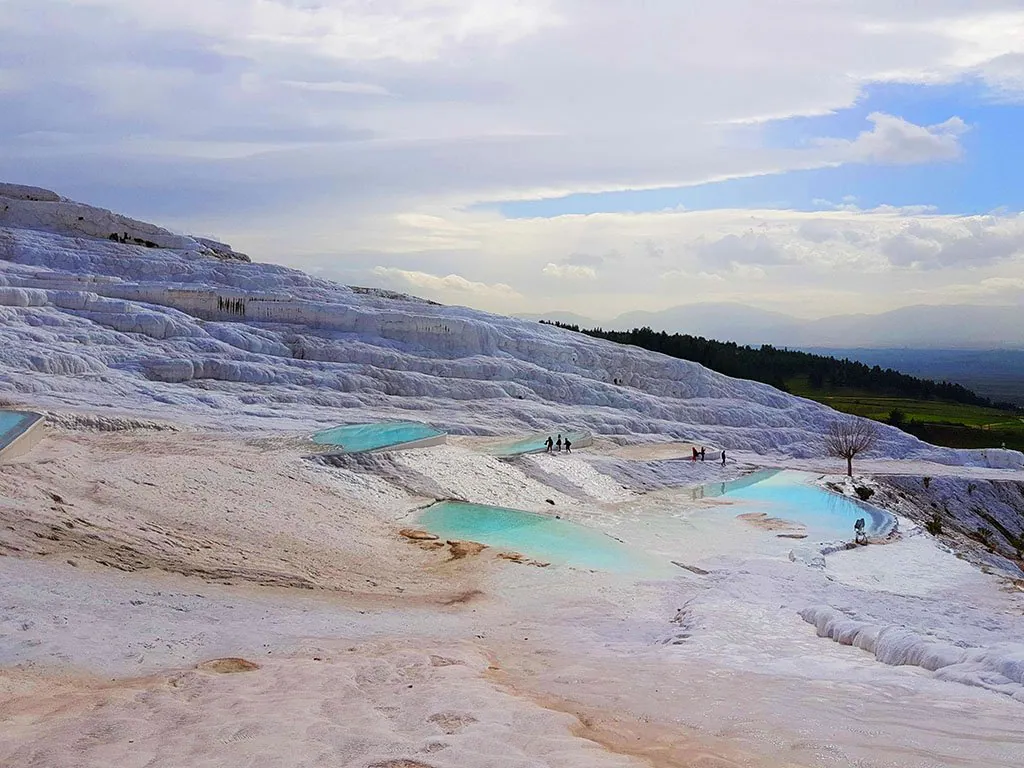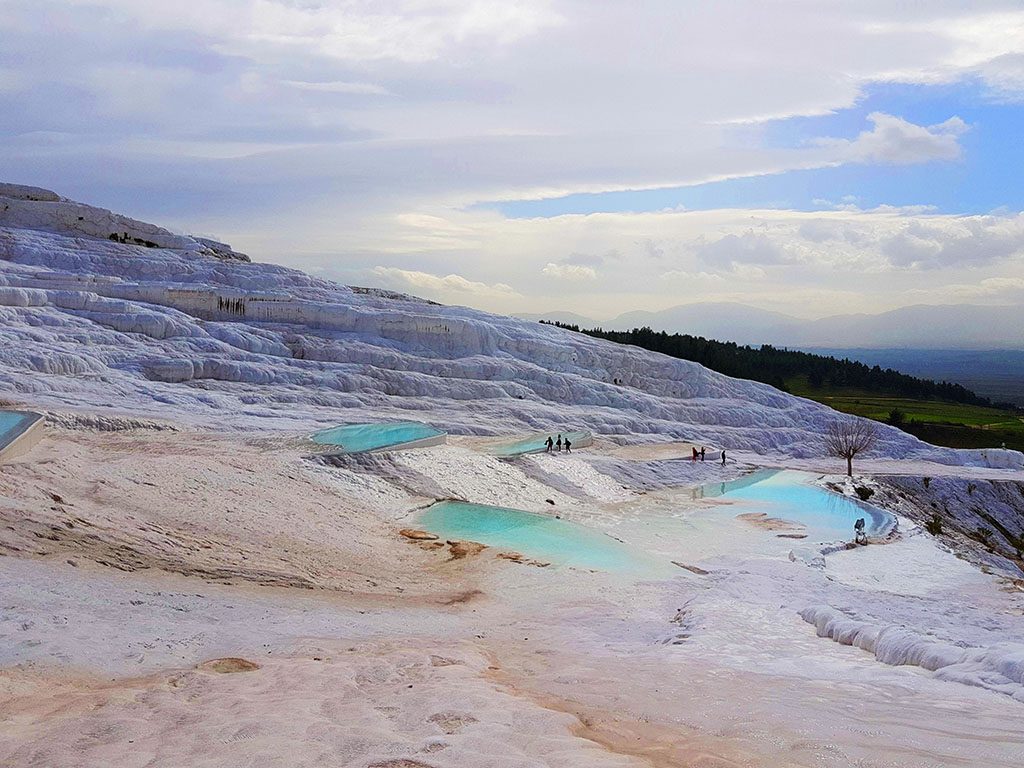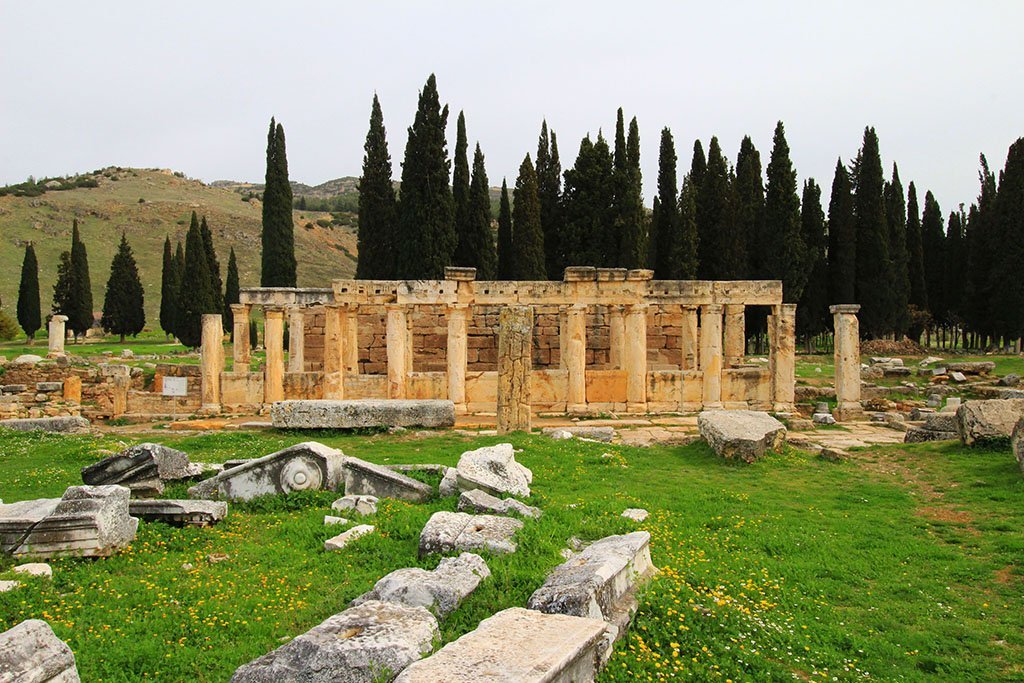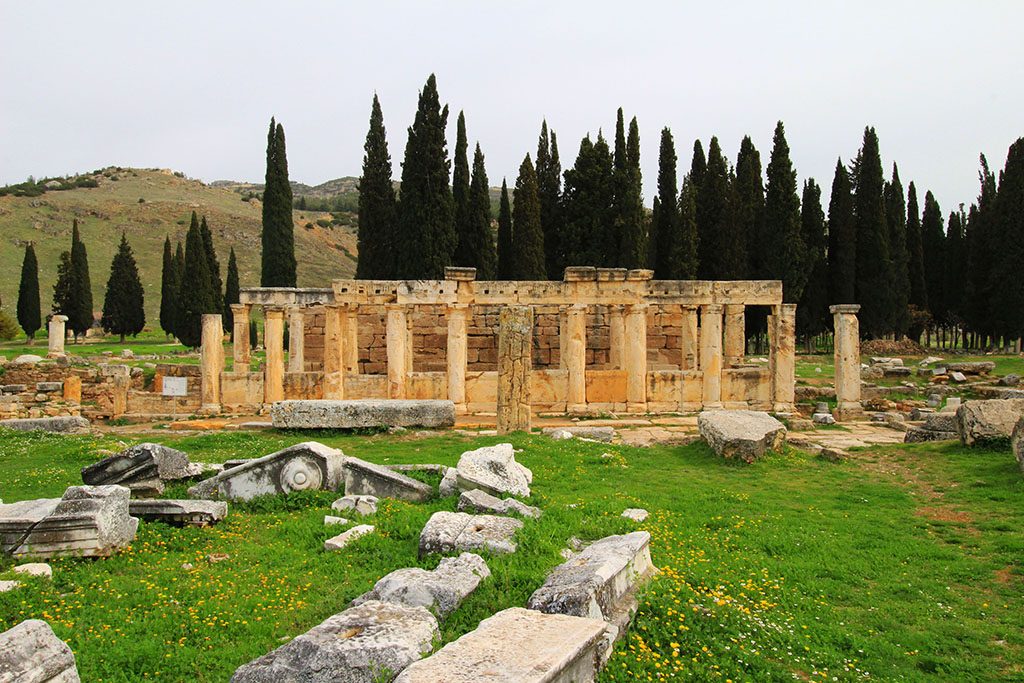 We strolled into Dalyan and found a dead end by a river, a little ferry appeared and waved us on. Not knowing where it was headed and with no other passengers on board we accepted and crossed the emerald green river. As the boat abandoned us on the shore and started to chug away, we shouted after the driver, asking how we get back – 'yes' was his reply. We rode underneath tombs carved into mountains, took a mud bath, made friends with tortoises crossing the road and relaxed, waiting for ferries to flit across the river.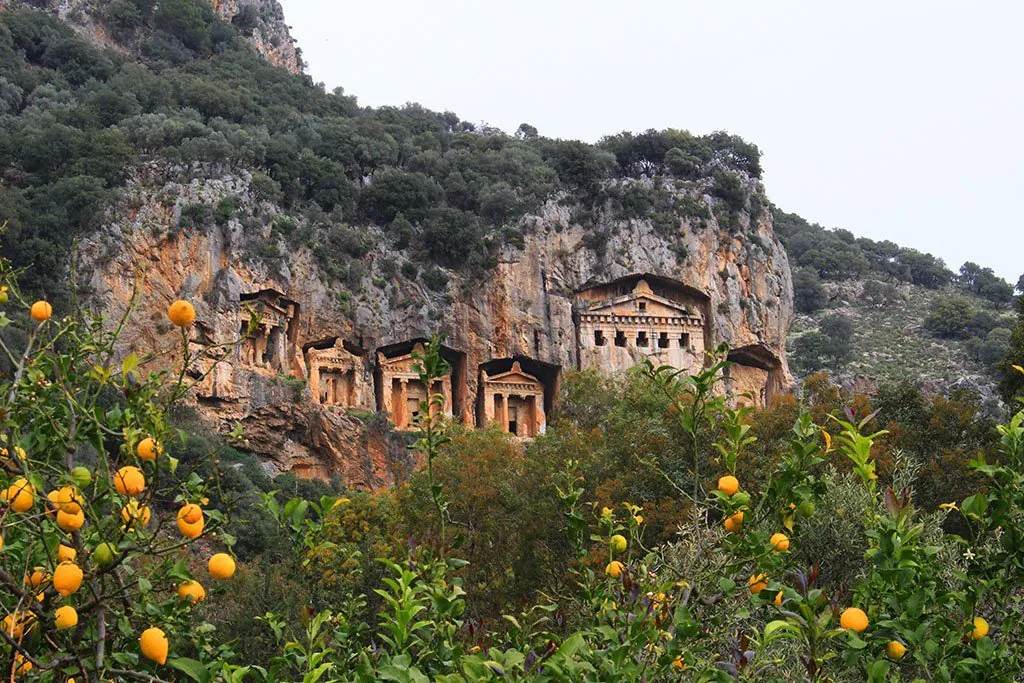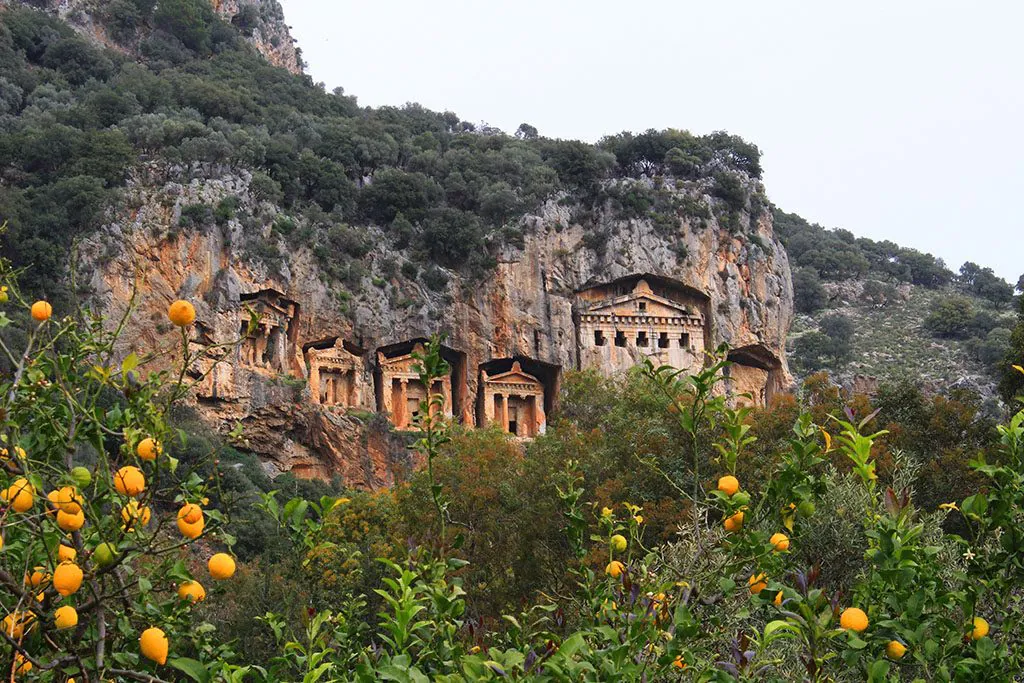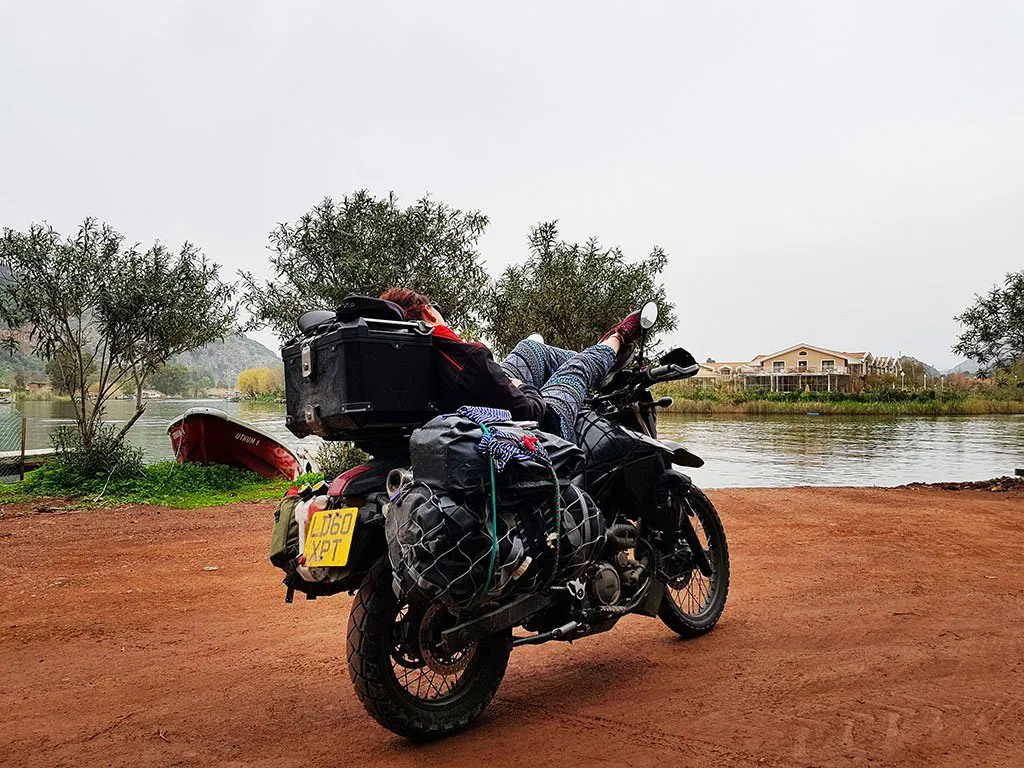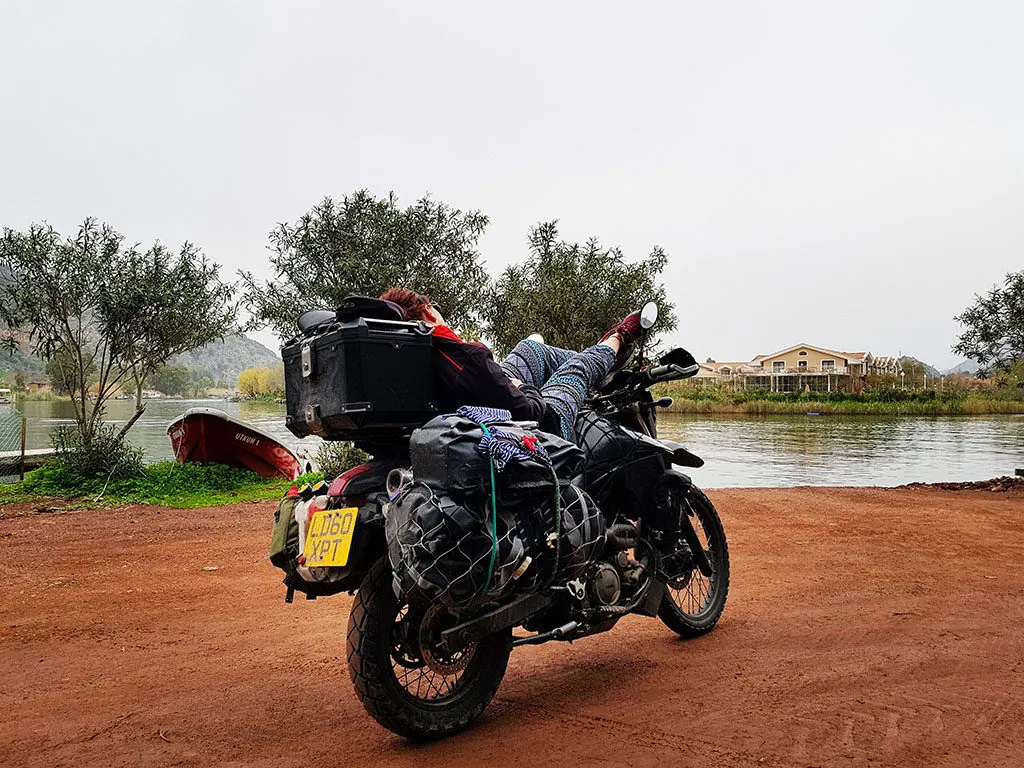 The road from Dalyan to Fethiye, Kas and Olympos turned from boring two-lane straights to a ribbon of pretty black tarmac, lacing its way along the seafront and wrapping around cliff faces. We ended up in a tree house in Cirali and spent days on its completely deserted beach.
We hiked up a mountain to find the eternal flames of Yanartas. Burning continuously for over a thousand years the fires are steeped in legend and rumour – something about a fire breathing monster. After a quick Google search it turns out it's most probably methane gas escaping from the rock. Either way, it's pretty cool and the hike was easy up carved stone steps. However, Alissa wanted to keep going as she thought a poorly spray-painted arrow on a rock may signal more fires further up. And she was right, an hour's climb up a precarious trail led us to another patch of fire seeping from the ground. But night had fallen, it was pitch black and we only had one phone's torch for light. After hours of slipping in the dark, nearly falling down the mountain, searching for faded dribbles of spray paint on the odd rock and wrong turns with a dwindling phone battery we made it down.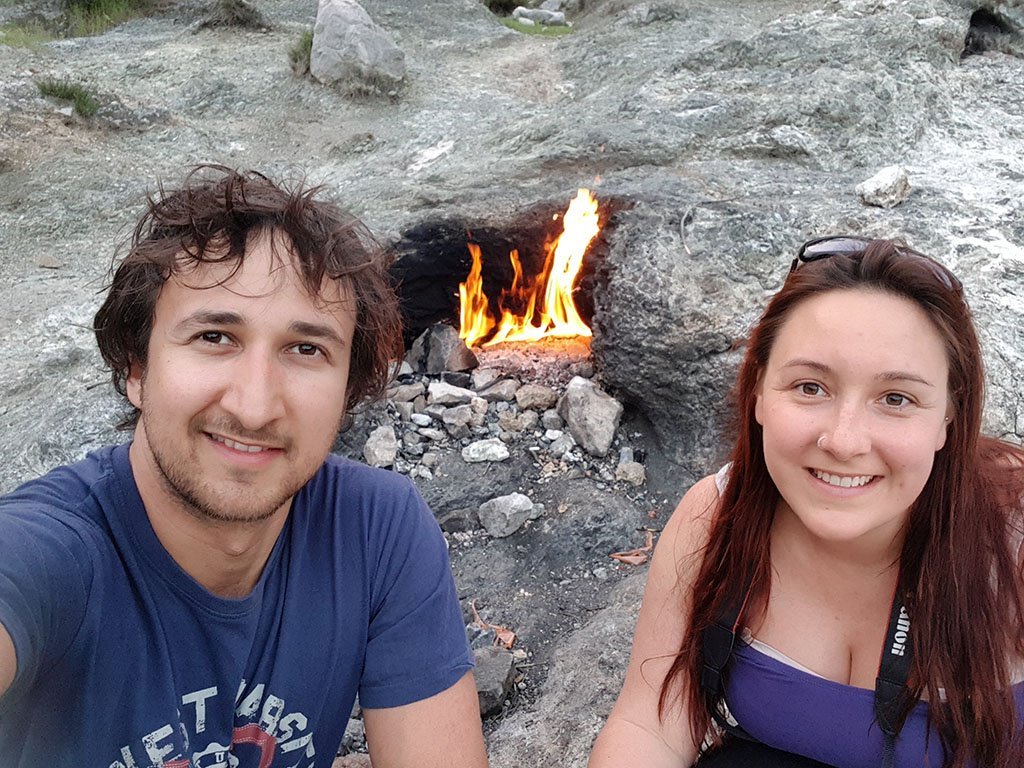 While in Cirali we treated the bike to a mini-service by cleaning the calippers, brake pads and discs. But after tightening the chain we noticed another problem – the swingarm had play in it. Unsure whether it was the linkage or the bushes in the swingarm pivot we decided to head for the nearest Yamaha garage in Antalya. The mechanic checked the bike and suspected new parts might need to be ordered in, taking weeks. As he pondered the potential problem, a head popped up from behind a desk, staring straight at me. A second later and he was standing in front of me, shaking my hand vigorously with a beaming smile. It was Mehmet, one of the best mechanical engineers in Turkey. I first met Mehmet six years ago riding to Iraq. I had my bike serviced by him in Duzce, north Turkey, some 400 miles from Antalya in the south. Yamaha transferred him to the south to help start up the Antalya dealership. He recognised me instantly, wheeled the bike into the workshop, stripped the rear linkage, cast his Turkish magic, and with a little puff of smoke fixed the problem – refusing to take payment and offering us a place to stay for the night instead. I love Turkey.
But as much as we love the warm sand, we've now run out of precious coastline and have no choice but start our ascent north again – back into the cold. Never mind, we've got new tyres, a freshly fixed bike and brilliant memories. Bring on central Anatolia!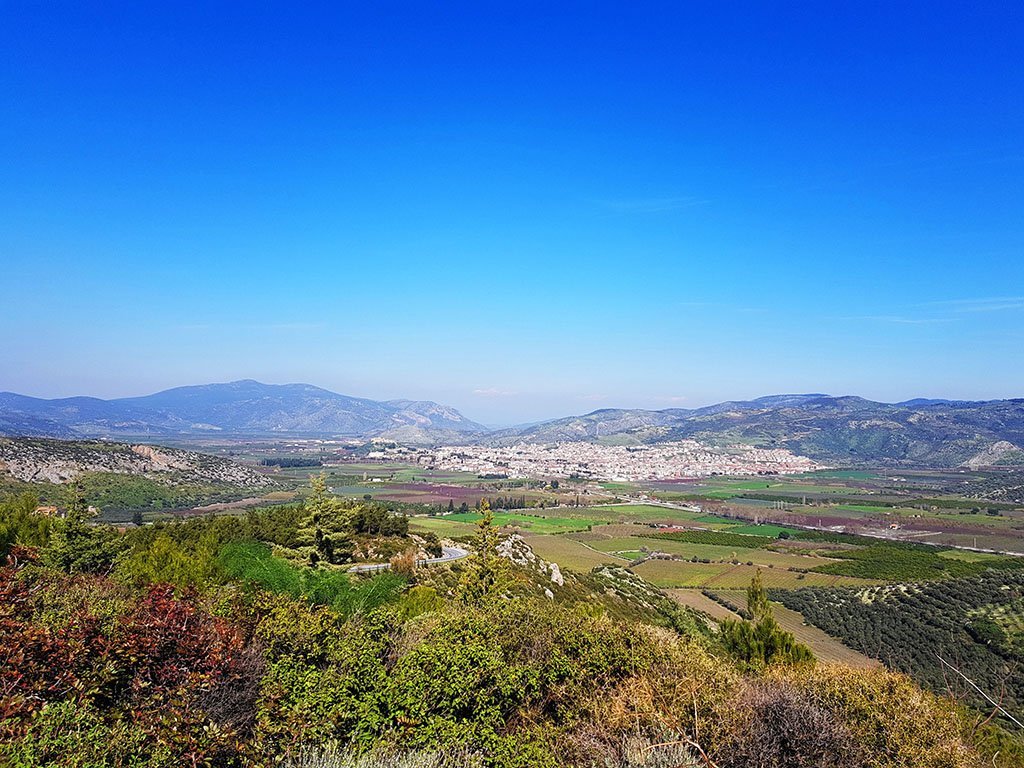 With thanks to
Ephesus
Aykut and Rosa are truly wonderful people. Friends of Levent, they took us in on short notice, gave us a key to their home and treated us like family. We loved spending time with them, watching movies and eating Rosa's delicious home cooked Burek.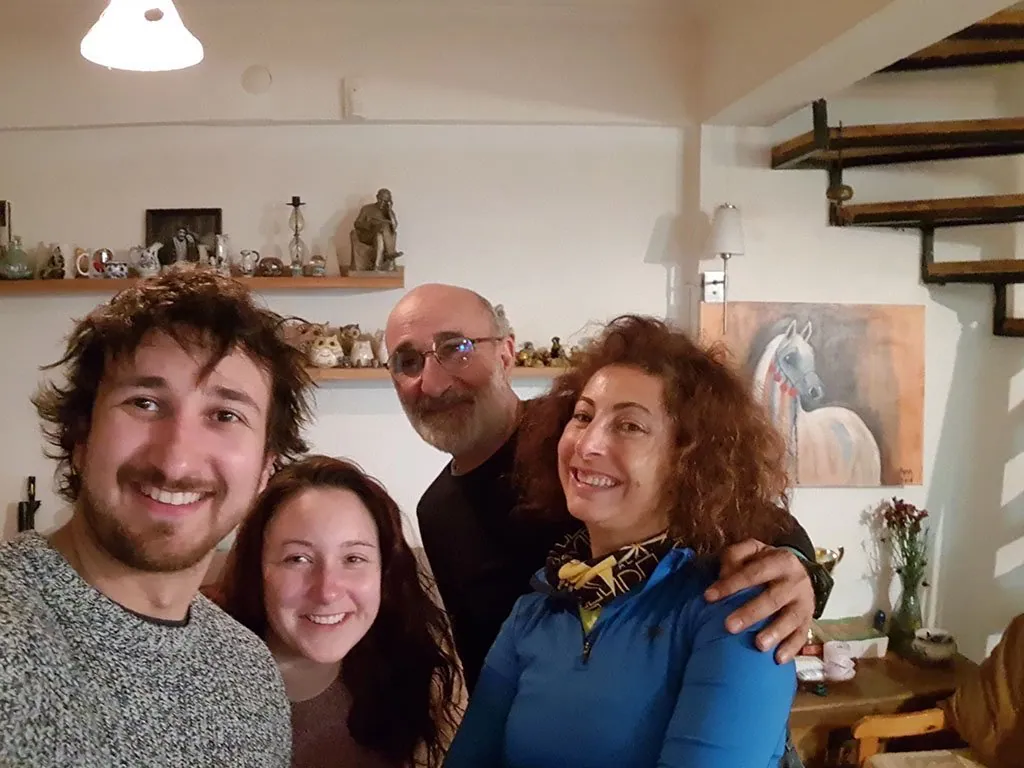 Fethiye
Alper is another of Levent's friends. We stayed with Alper and his incredibly kind family in Fethiye, went out for dinner with his amazing friends, drank smoothies and talked the night away.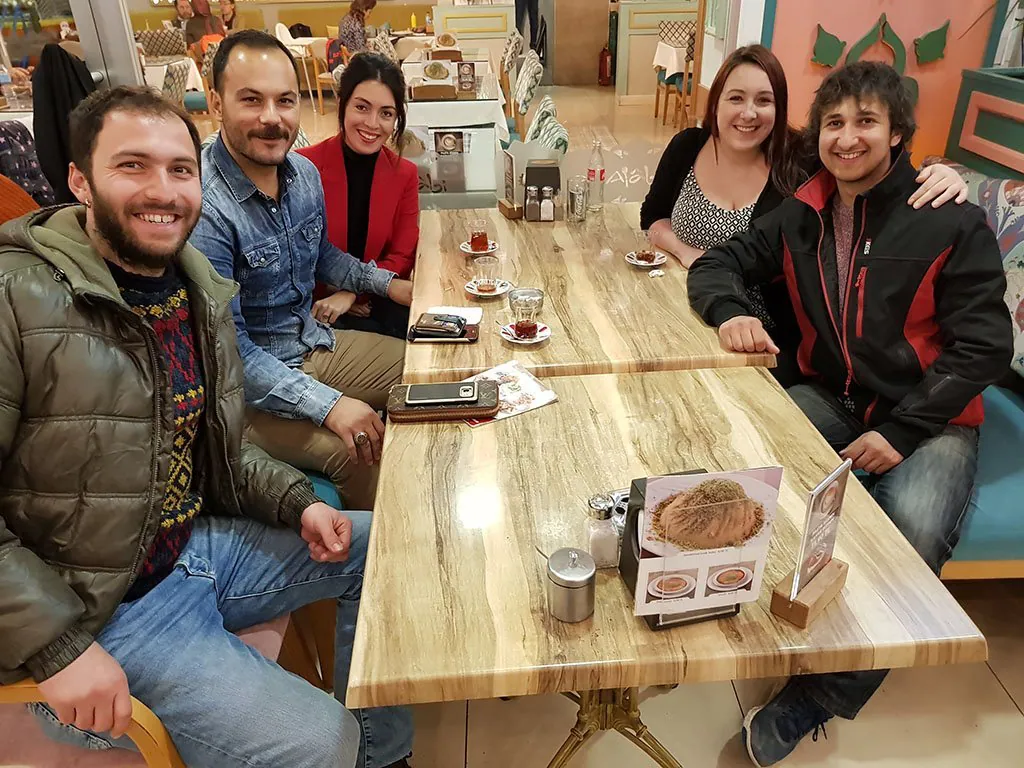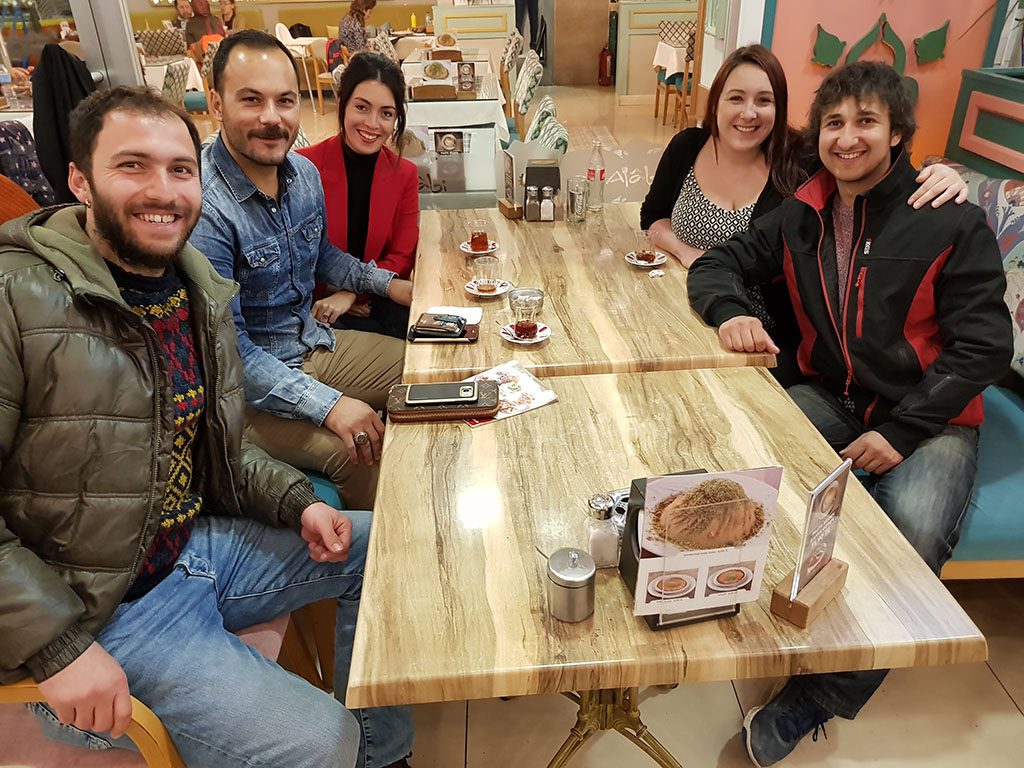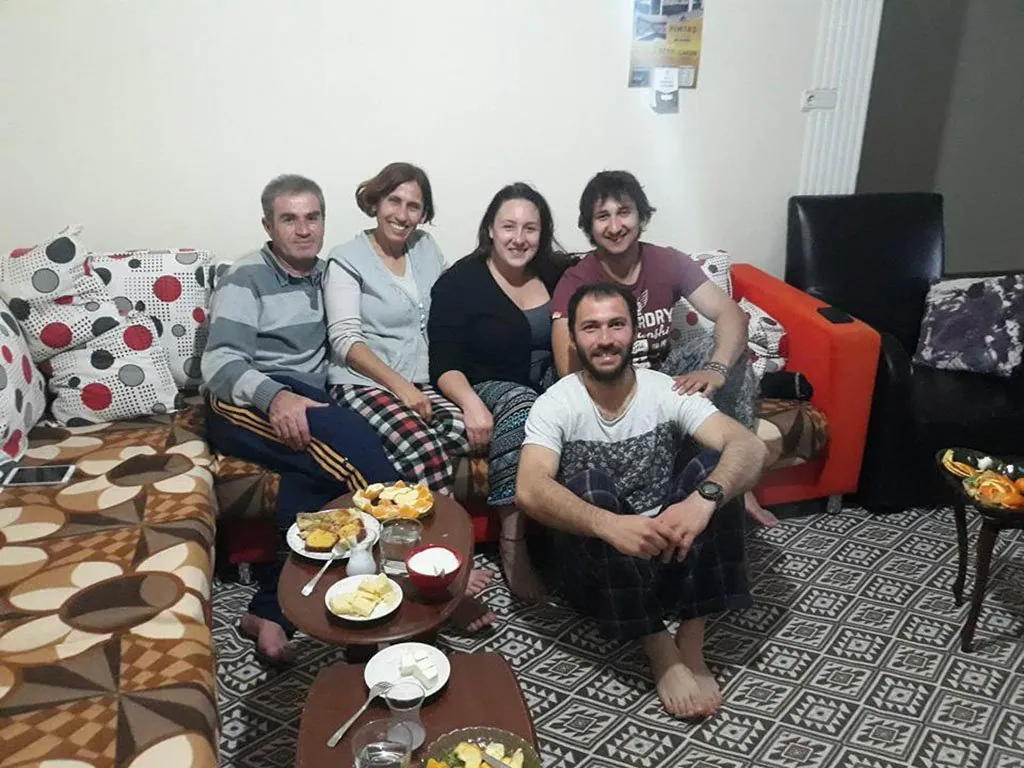 Ayvalik
Thanks to Moto Ibo for fixing the back-brake light! He refused to take any money and is one seriously cool dude.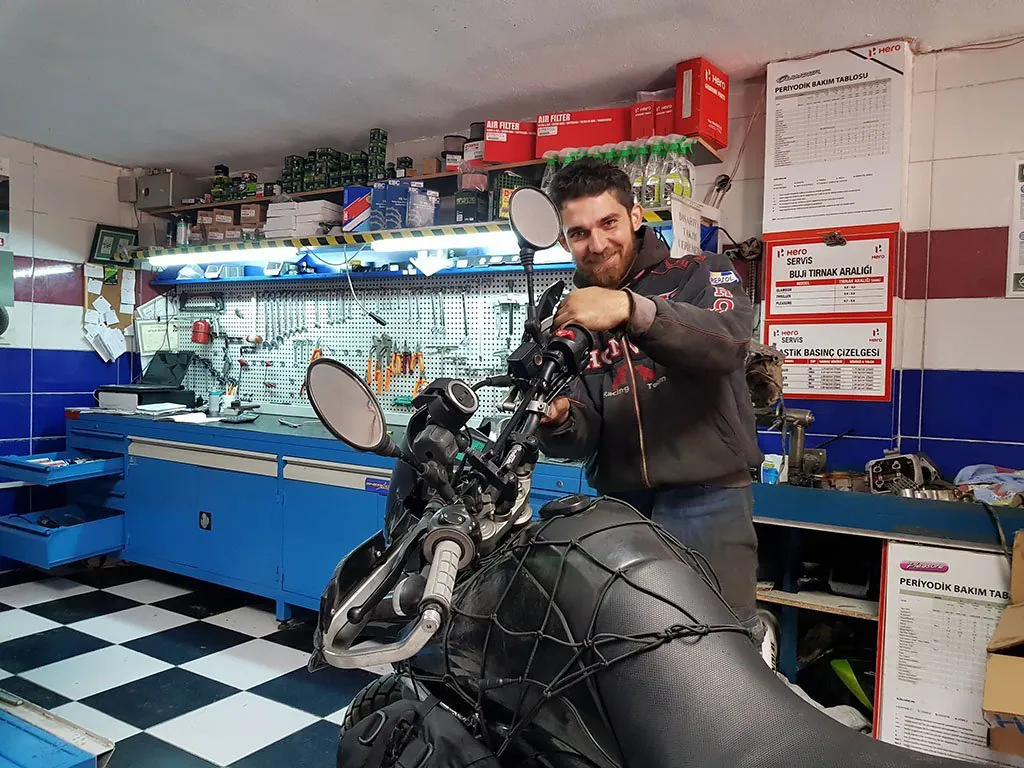 Antalya
Mehmet is a legend, an incredible mechanic and a wizard. He did all the work on our bike free of charge and offered us a place to stay instead. It was so good seeing him again after six years! People like him are special.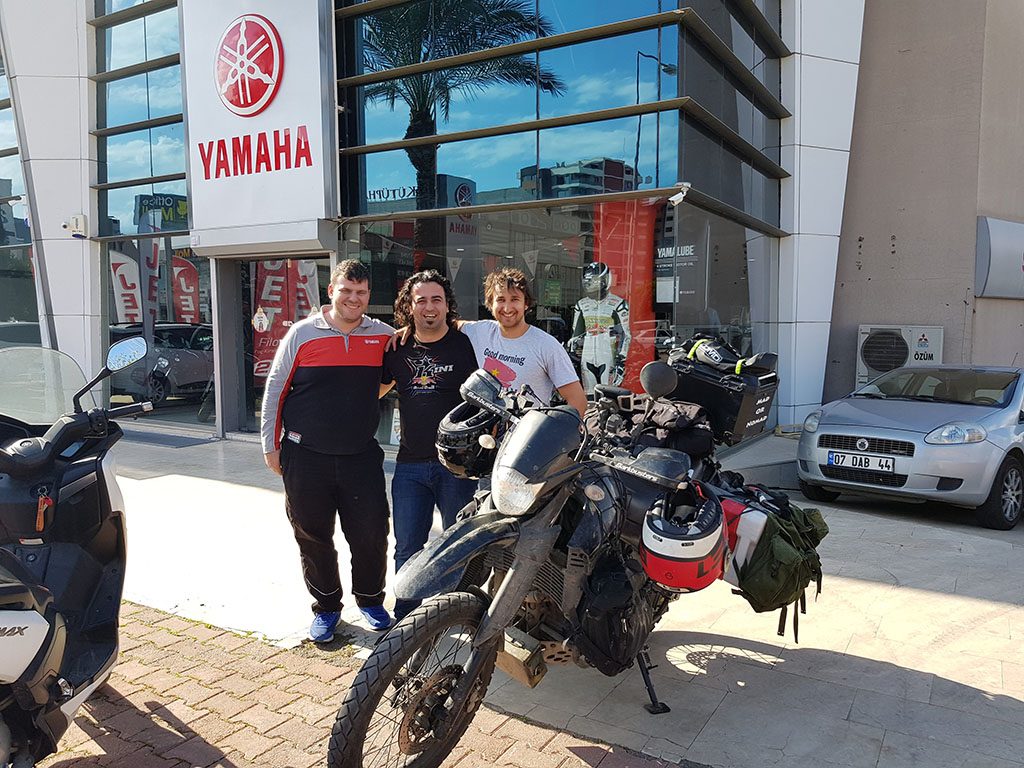 Liked that? Try these next…
We'd love to hear from you! Please post your comments here…