Crossing the Caspian Sea to Kazakhstan puts us on the trail of the legendary Silk Road to Tajikistan's Pamir Mountains. But we have a few more sandy seas to cross first…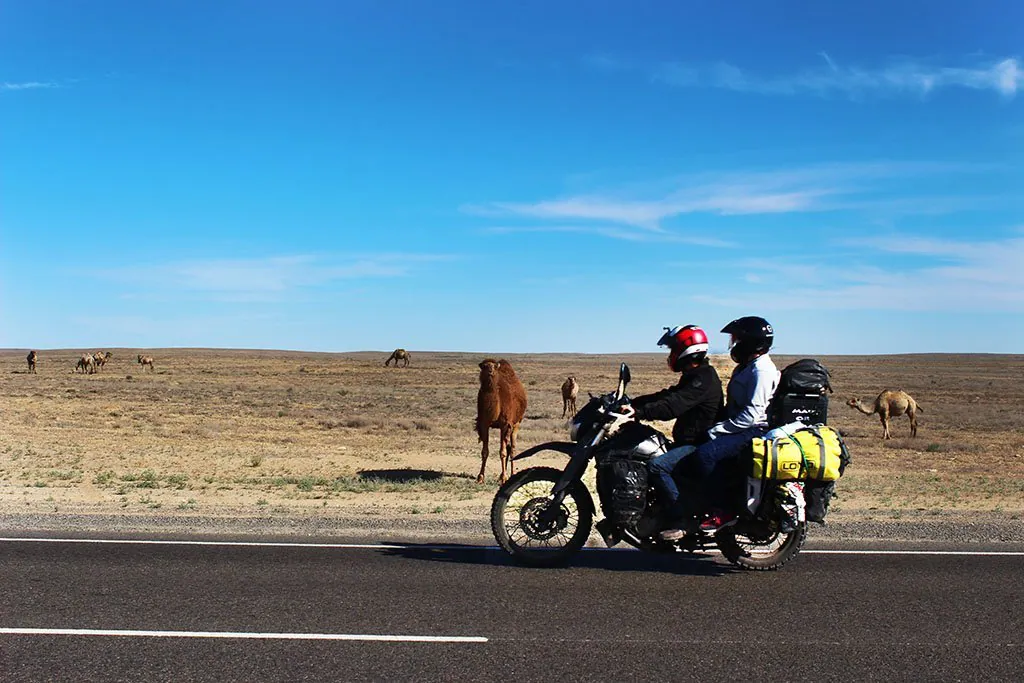 An Uzbekistan Motorcycle Adventure 
Stinging sweat trickles into my eyes, I squint and miss the huge hole in the middle of the road. The front wheel smashes into it, the bike yelps and something cracks. The number plate is hanging on by a single cable tie. While I search for string to fix it Alissa tops up the petrol tank with our last remaining 2 litre Coke bottle of fuel. We both slump down next to the XT with our last litre of hot water and take in the nothingness. We've been riding for 300km through northern Uzbekistan's boiling and arid Kyzylkum Desert. There's nothing here but giant craters and tyre popping pot-holes. The last petrol station was in Kazakhstan (300km ago), our bike is currently managing 200km to a tank and we've got another 50km to go before we think there may be another.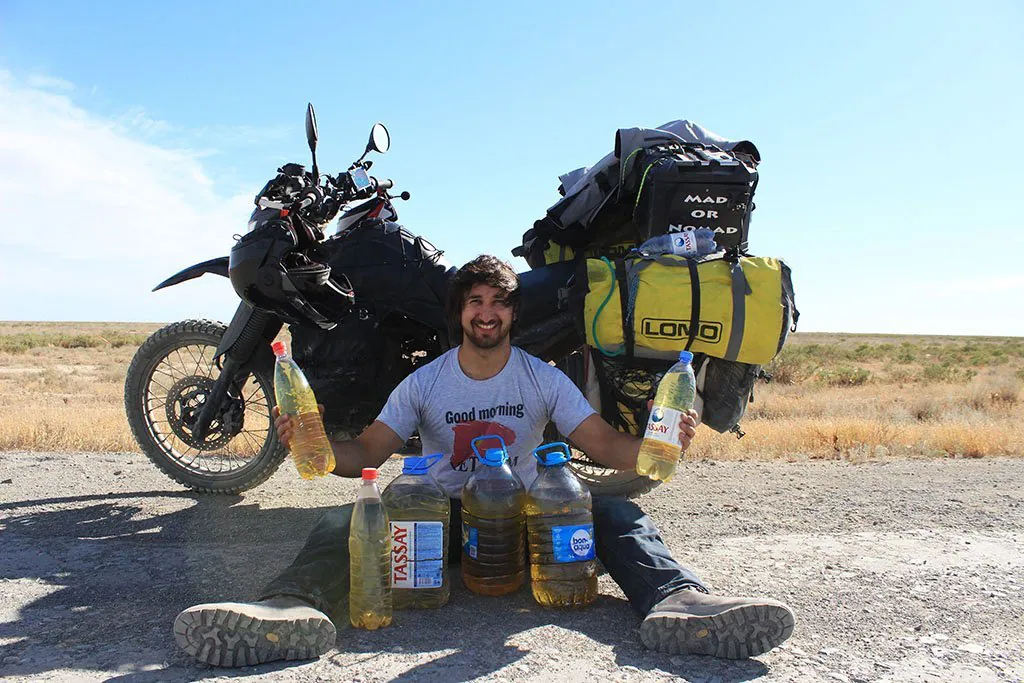 No fuel, no water, caked in sweat and dust – but we're not worried because we know what's coming next. Right on cue, a friendly Uzbek truck driver trundles to a stop beside us with a beaming smile and offerings of water and help. It's the kindness we've come to expect in Uzbekistan, everyone beeps, waves and stops to check on us (perhaps because we're constantly fixing the bike and looking sorry for ourselves with empty bottles). The people are friendly but the terrain isn't.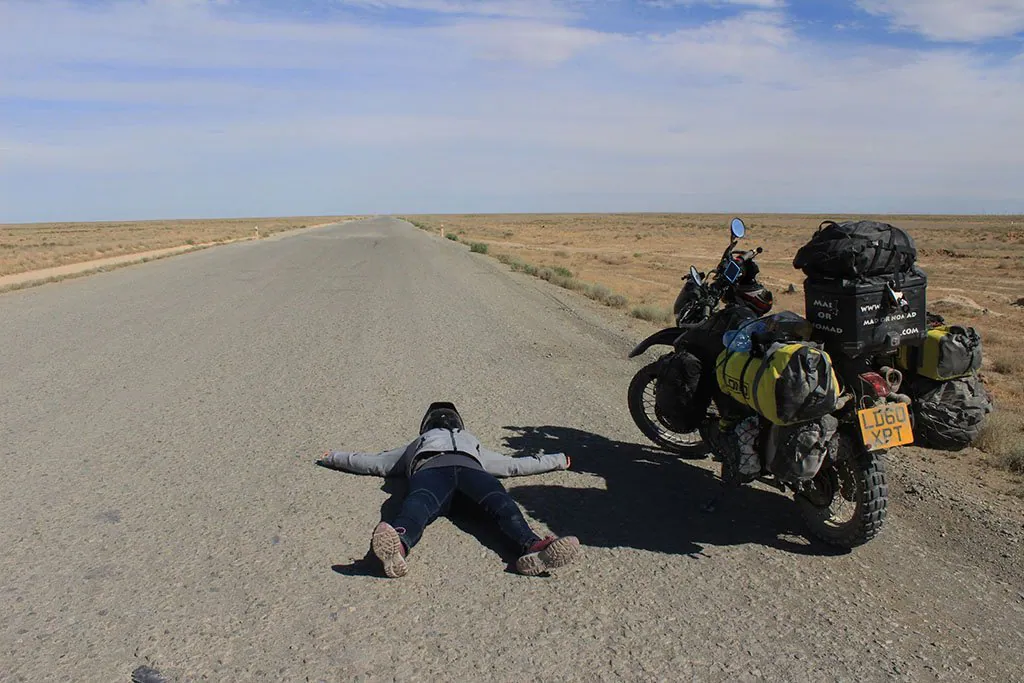 The 450km from the border to Moynaq was just emptiness. And once we arrived we found even more emptiness. It was once a thriving and integral fishing port in Uzbekistan – until the Soviets diverted water away from the Aral Sea in the '60s, causing it to dry up completely, creating serious health problems due to toxic dust clouds, putting thousands of people out of work, turning the sea into a literal sand desert and Moynaq into a ghost town. All that's left now are abandoned rusting ships, baking in the hot sun.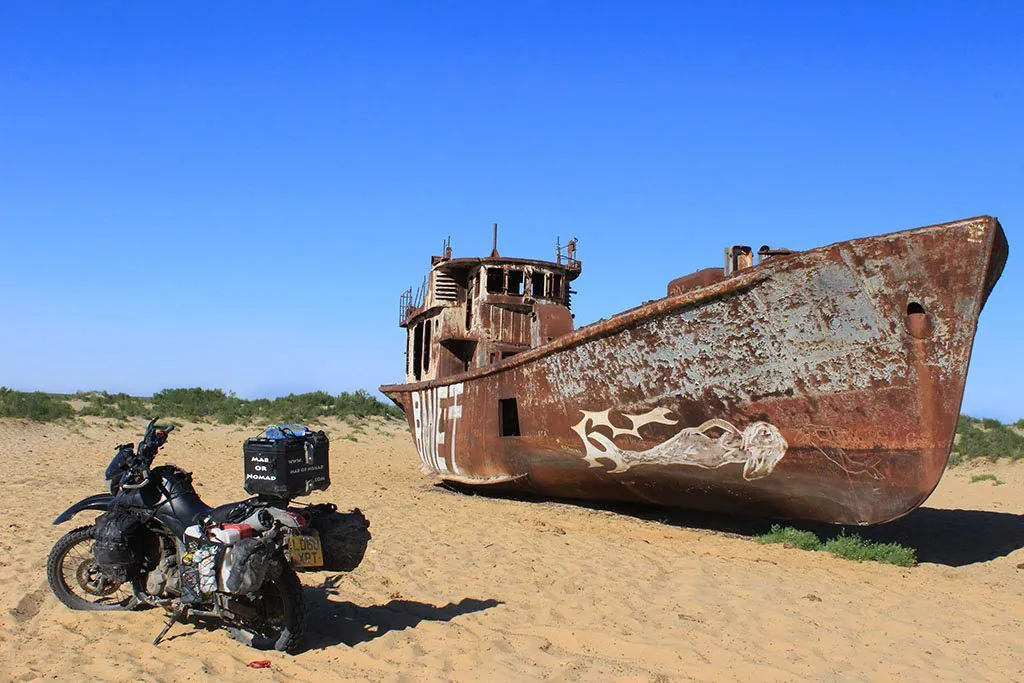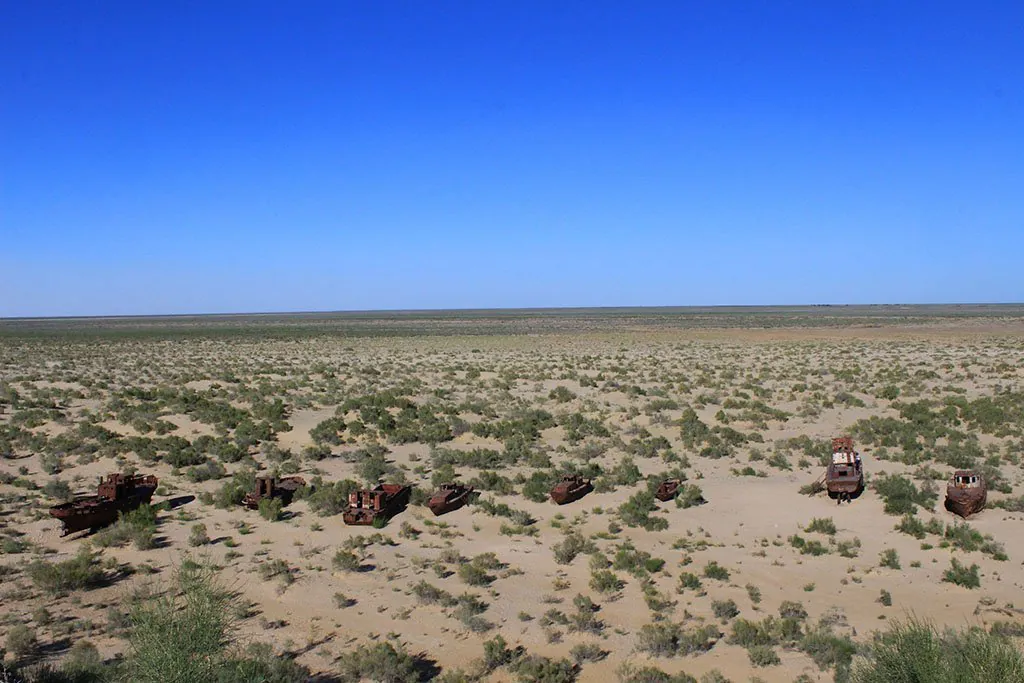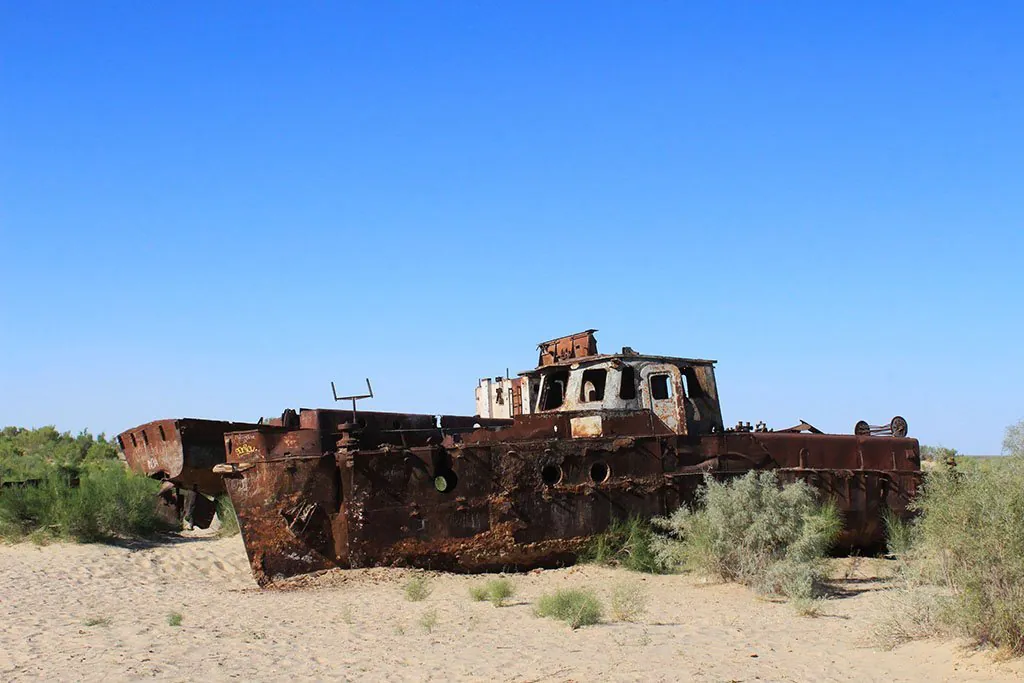 After getting stuck in the sand sea and sleeping in a cricket infested yurt we craved the luxury of a room with four walls and no bugs. And Khiva gave us that and more as we explored the ancient and once most important slave trading city in Central Asia.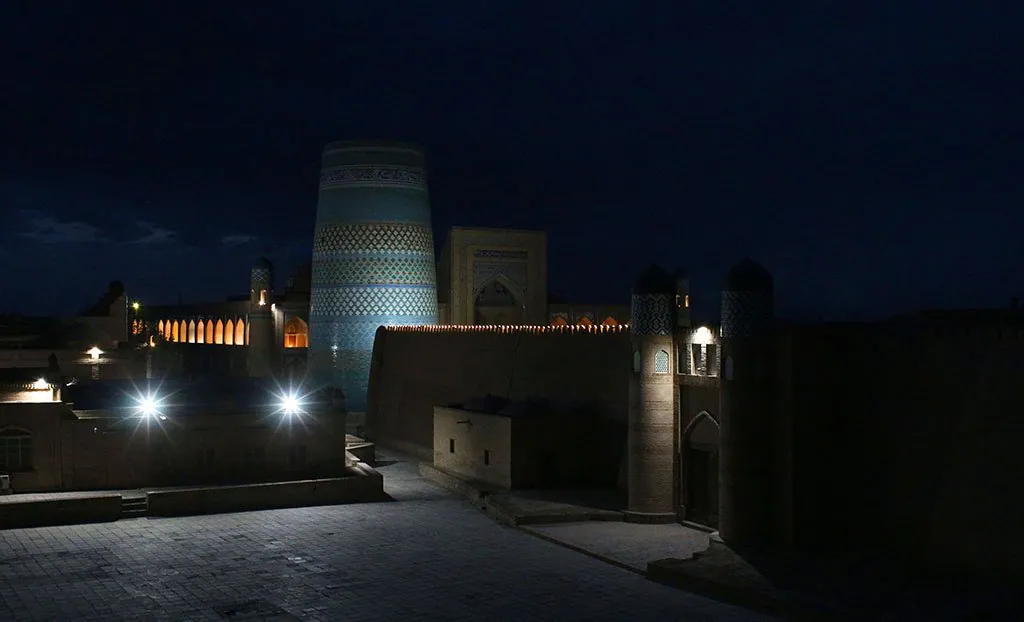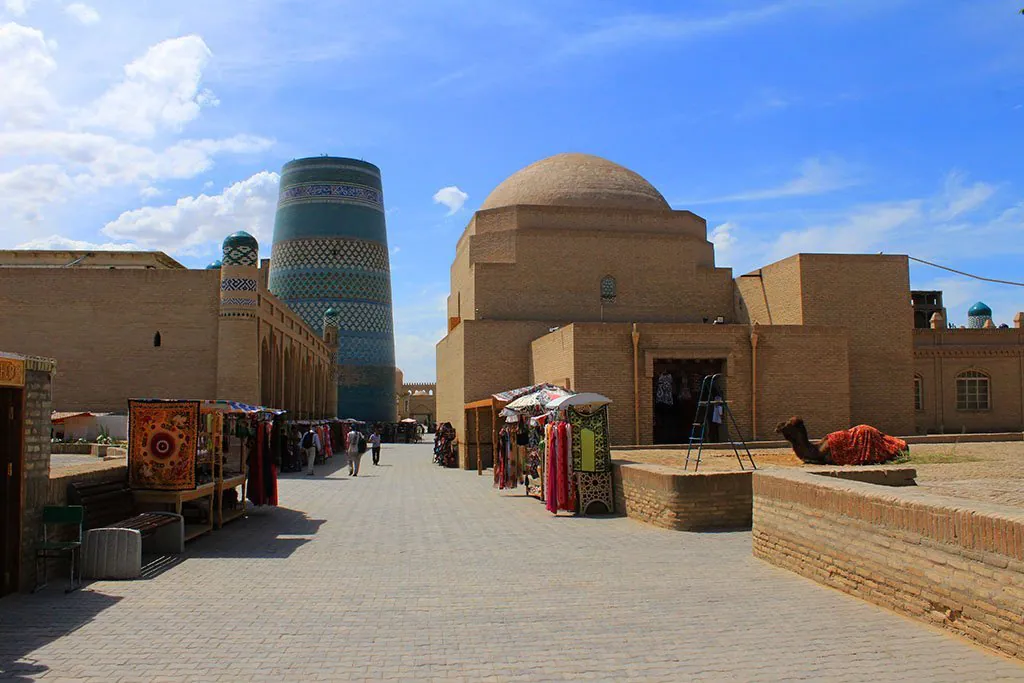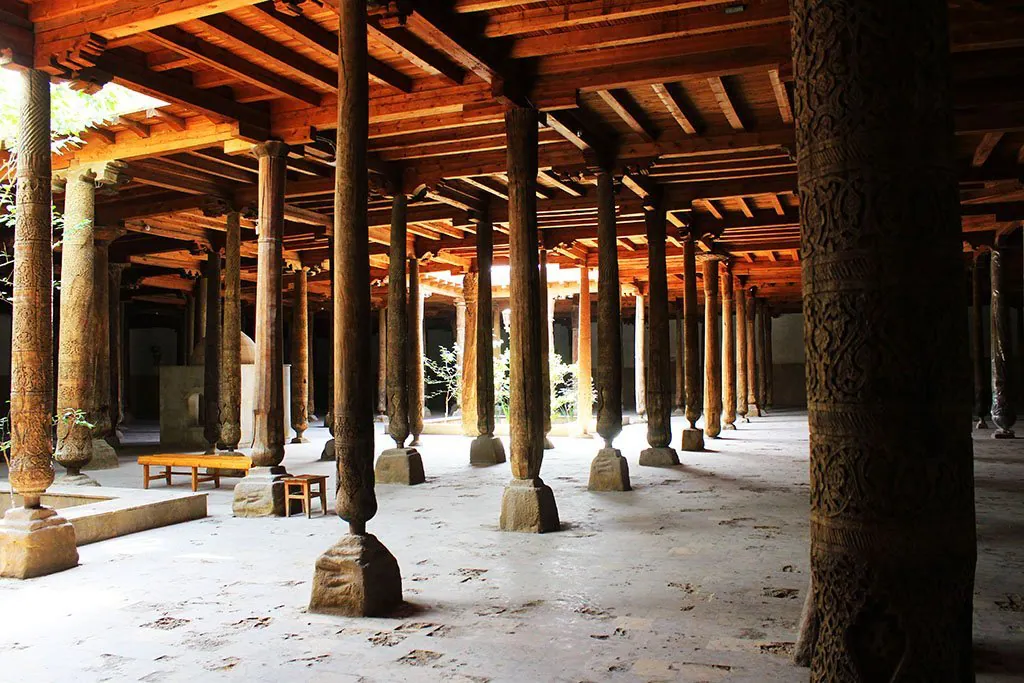 The cities of Bukhara and Samarkand were two more welcome stops on the long road to Tajikistan. Both with jaw dropping ancient structures, once the heart and jewel of the Silk Road, intrinsically built and glistening blue in an otherwise sandy yellow world.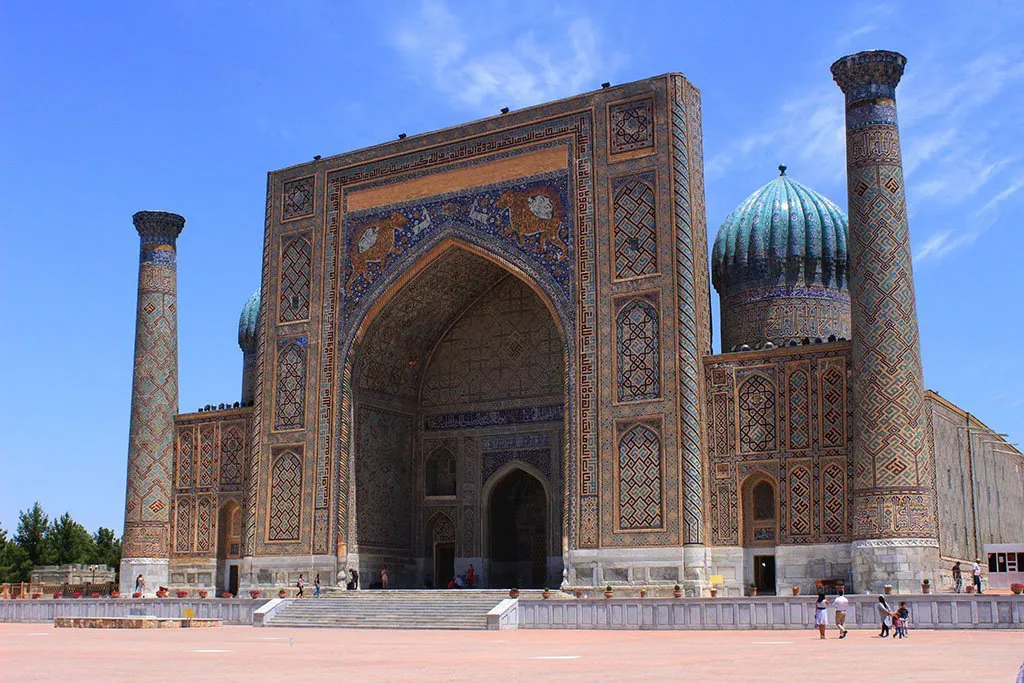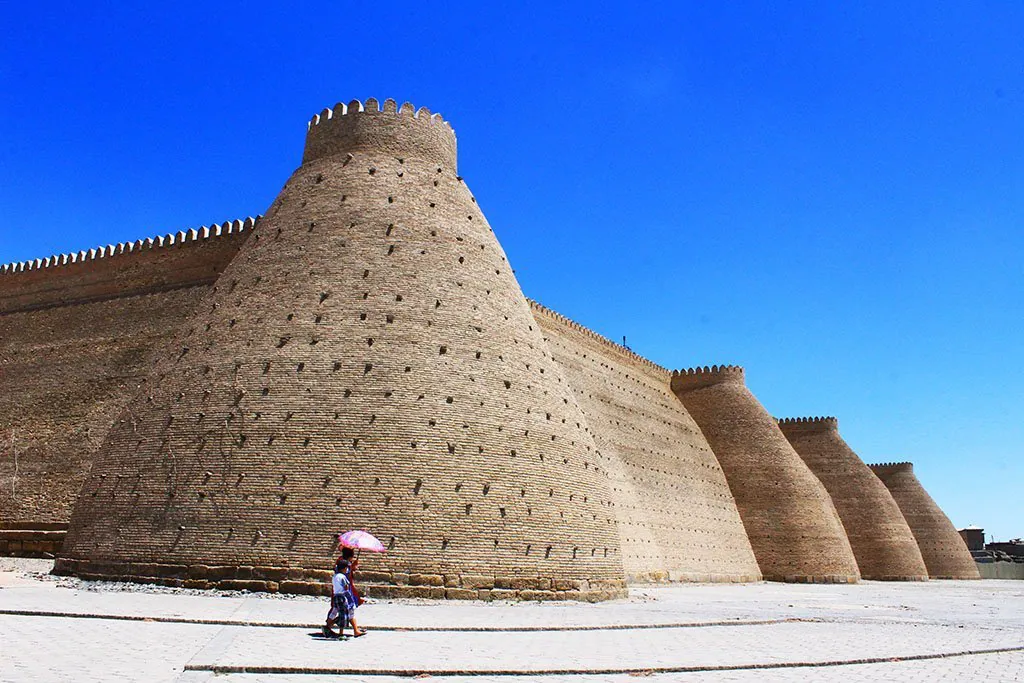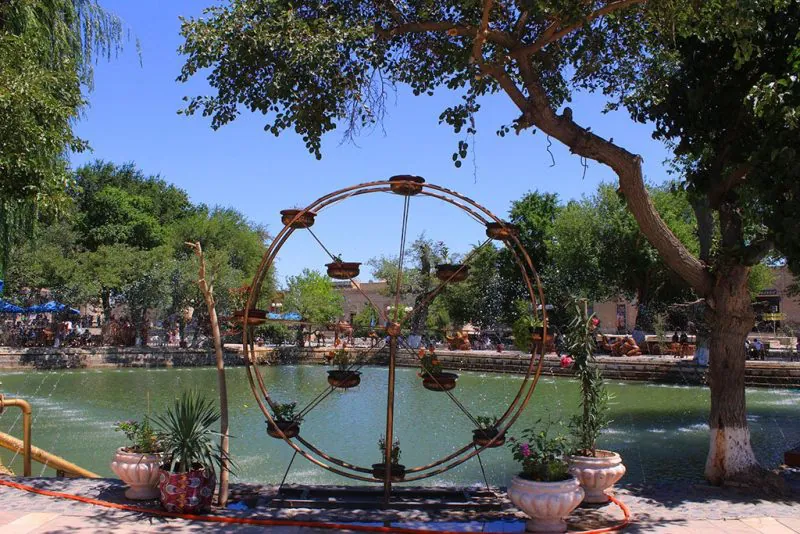 For the last month we've been crossing seas. But before we could get to the sandy seas of Uzbekistan we had to cross the (actual) Caspian Sea from Azerbaijan to Kazakhstan.
READ MORE: How to Cross the Caspian Sea by Ferry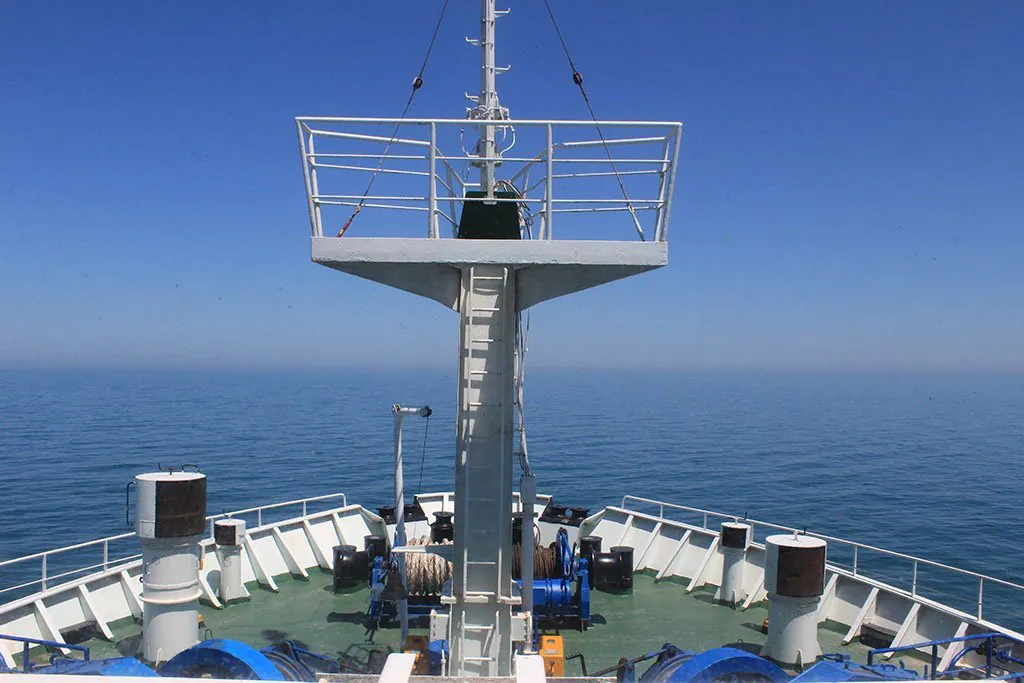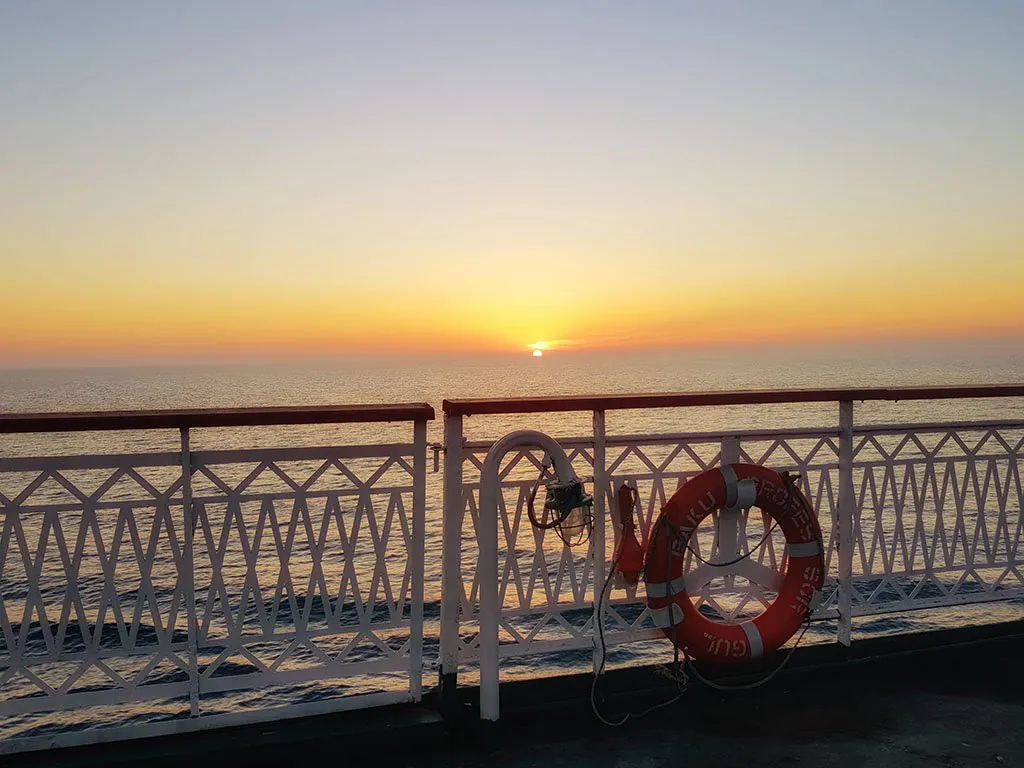 We headed to the shipping port with no clue as to when the next boat would leave. They depart whenever they're full. A 12-hour wait for the boat (which was lucky, we've met people who have waited, 3,5,7 and 9 days) and we were on.
Luckily for us we crossed with the two coolest Dutch guys we know, Erik and Paul, riding their BMWs from the Netherlands to Vladivostok. And even luckier we met up again in Khiva and Bukhara for hours of card games and evening meals on terraces overlooking beautiful cities. Check out their website here www.andtheroadgoeson.com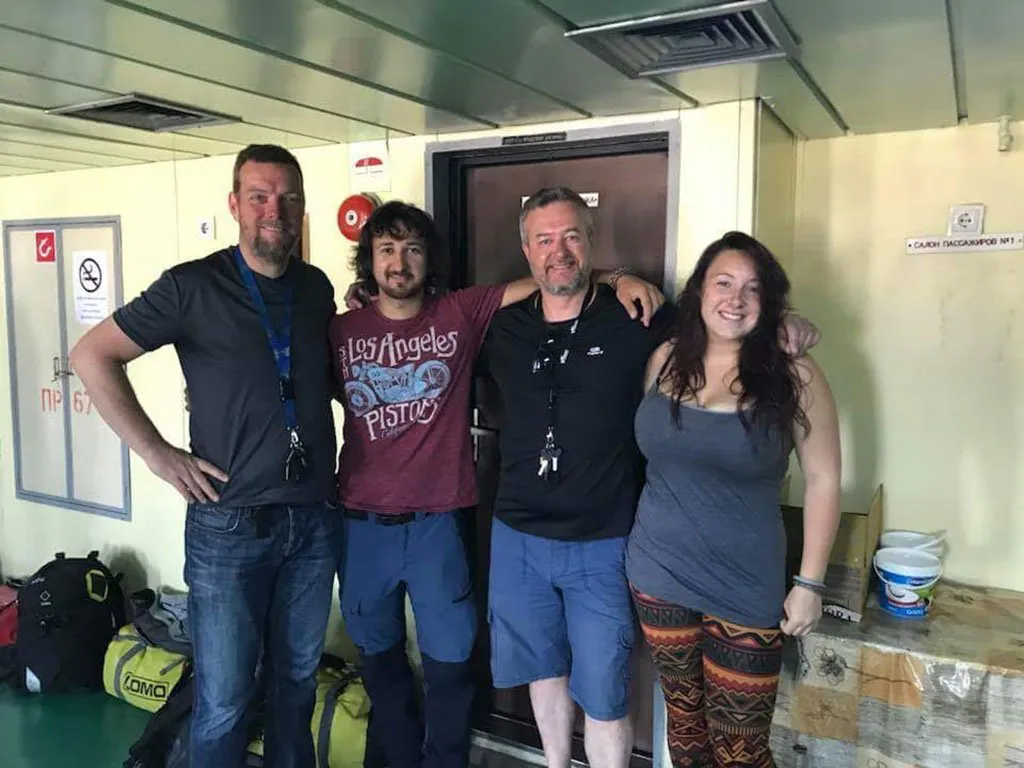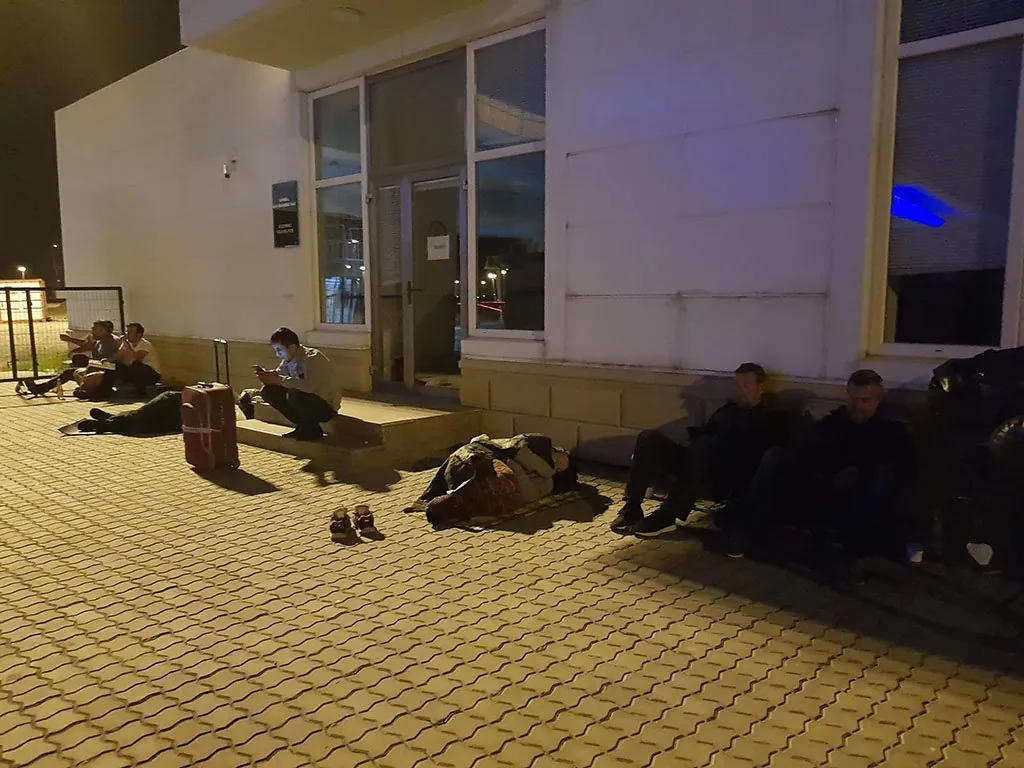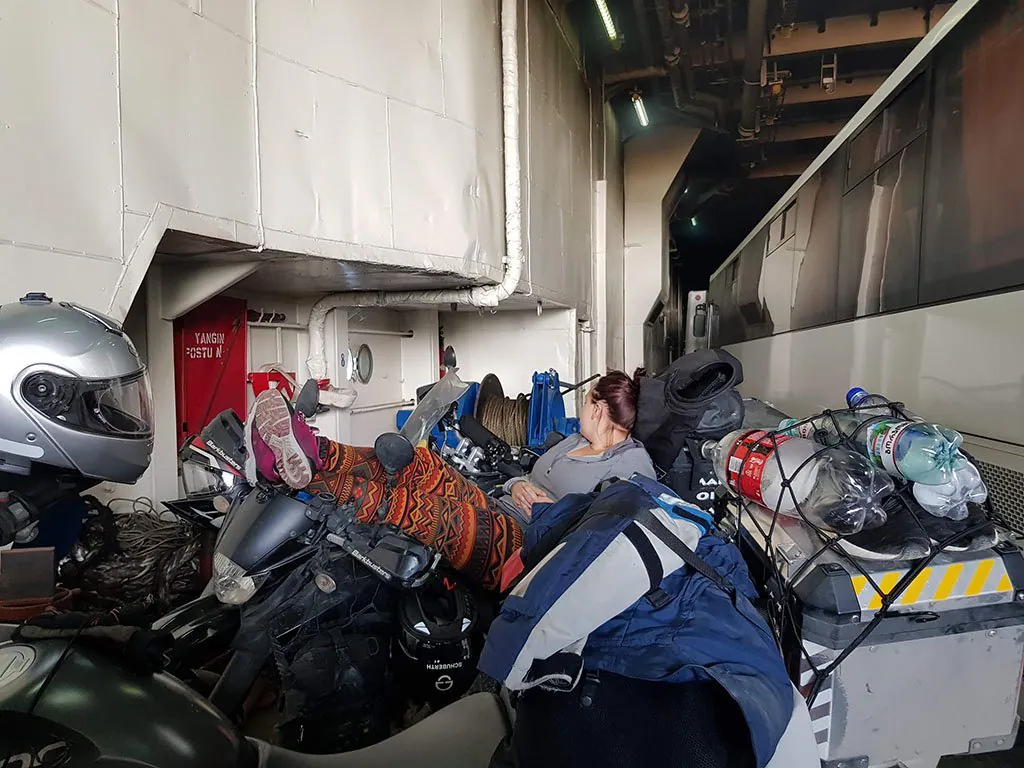 A 24-hour crossing, 5 hours before we were let off the boat, and six hours to get through customs and we were in Kazakhstan. We blasted our way through Kazakhstan's desert, stopping only to gawk at smiling camels, before finally entering Uzbekistan.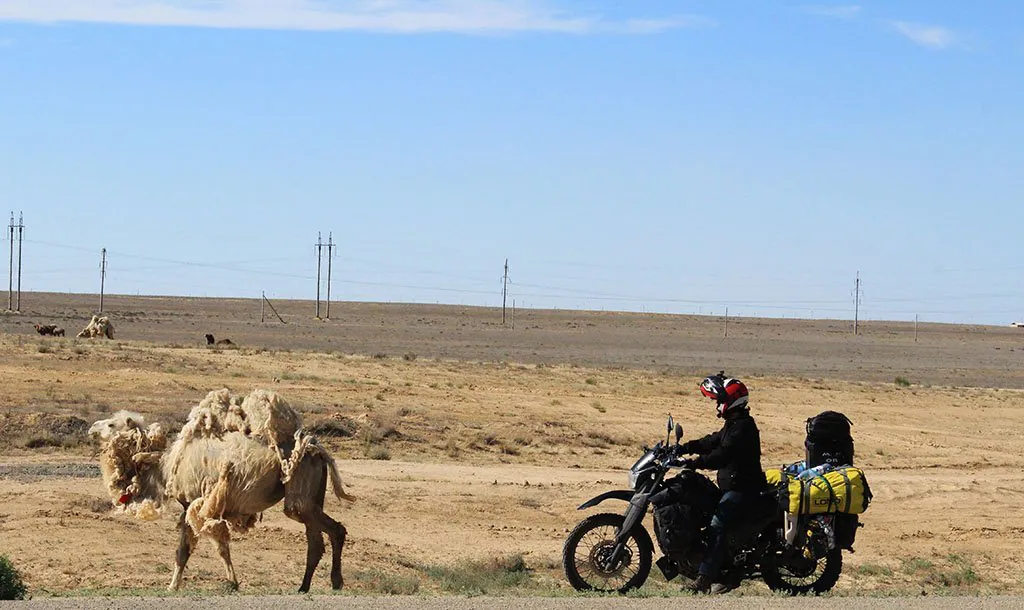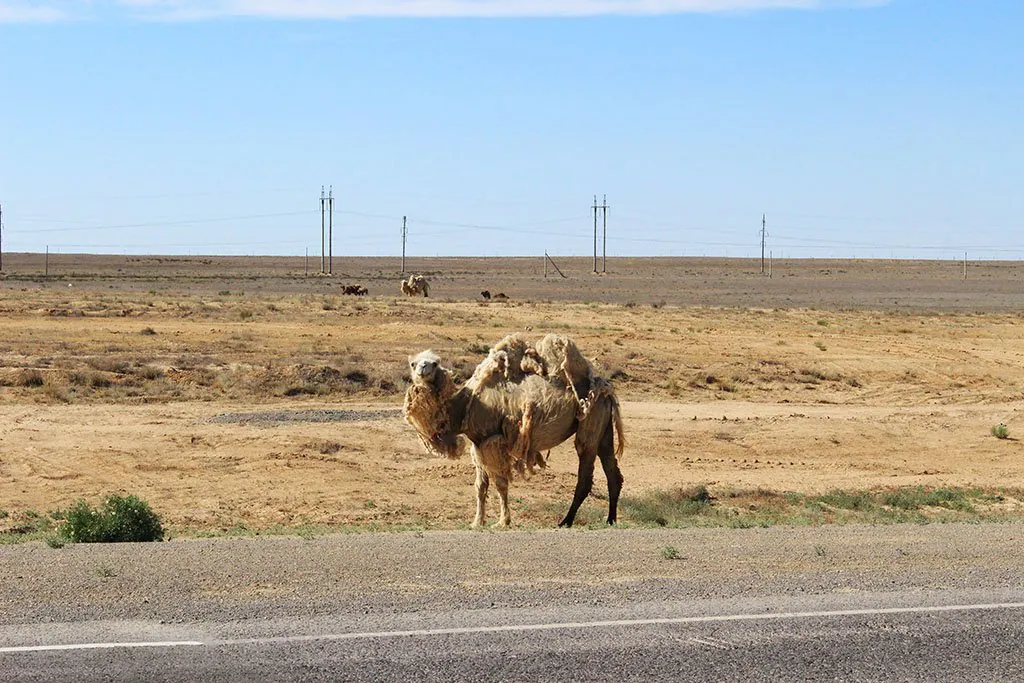 But now it's time for mountains. We've been dreaming of Tajikistan's fabled Pamir Mountains and Afghanistan's remote Wakhan Corridor for years. Clutching our visas and passports, we slid through the Uzbekistan border and waited patiently as the Tajik guards mulled over our passports. Happy with our paperwork they drew back the curtains, revealing mountains, a tease of the towering Pamirs to come. We were finally out of the flats and into the peaks. With grins so big they poked out the side of our helmets, we clicked into first gear and started our journey to the Pamirs.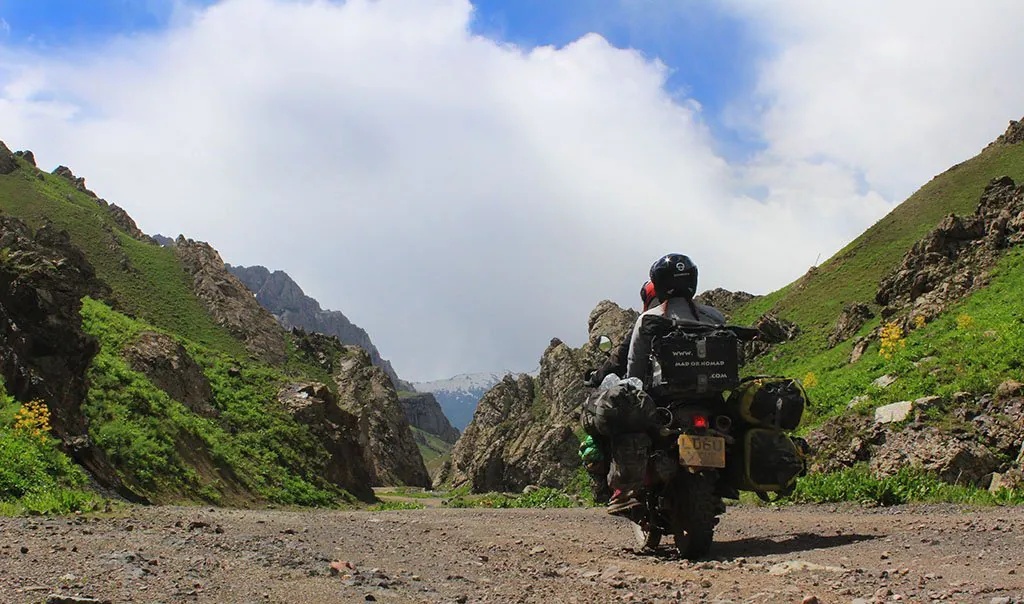 Read more on Motorcycle Travel in Uzbekistan 
Thanks for checking out our Sand, Seas and Camels in Uzbekistan blog post. We hope you enjoyed it! Here's a few more articles on motorcycling in Uzbekistan that we recommend you read next. 
Liked that? Try these next…
We'd love to hear from you! Please post your comments here…