One motorcycle, four horses, eight feet and a Kia Picanto through Armenia.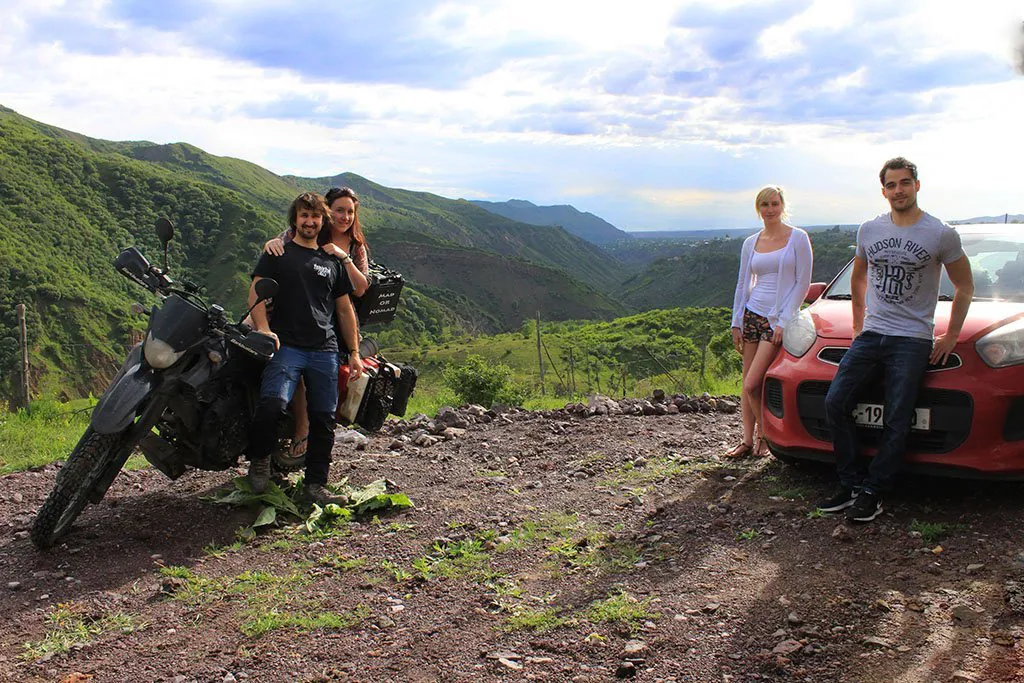 An Armenia Motorcycle Adventure 
We didn't know what to expect from Armenia. All we could find in our brief research was that it had monasteries… and lots of them. People say they're the highlight of Armenia. So, we marked every monastery on the map and went monastery mad!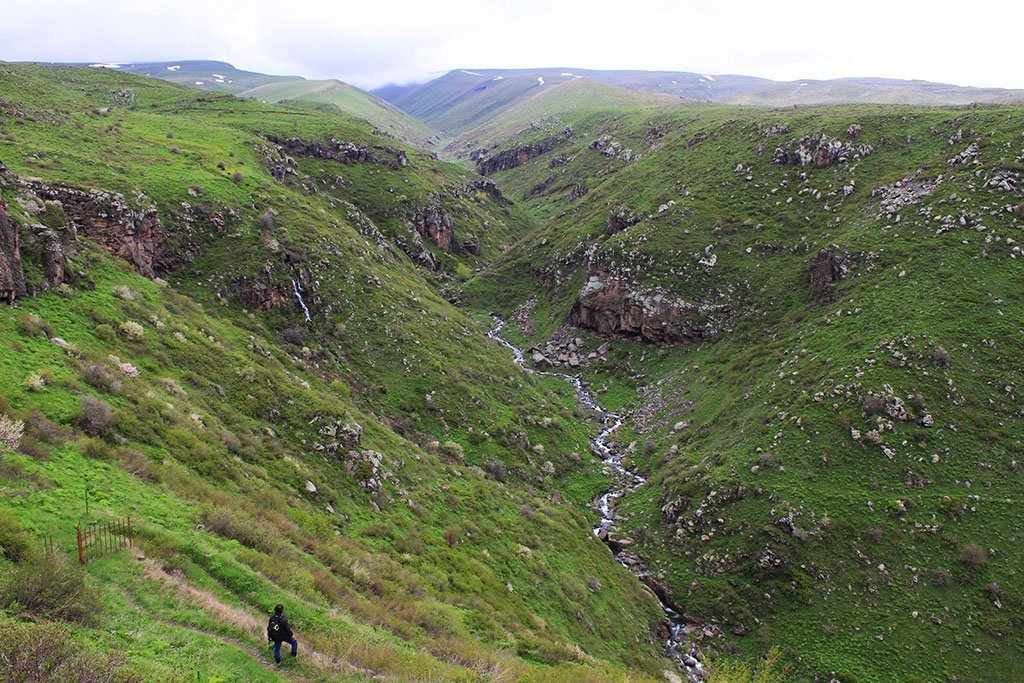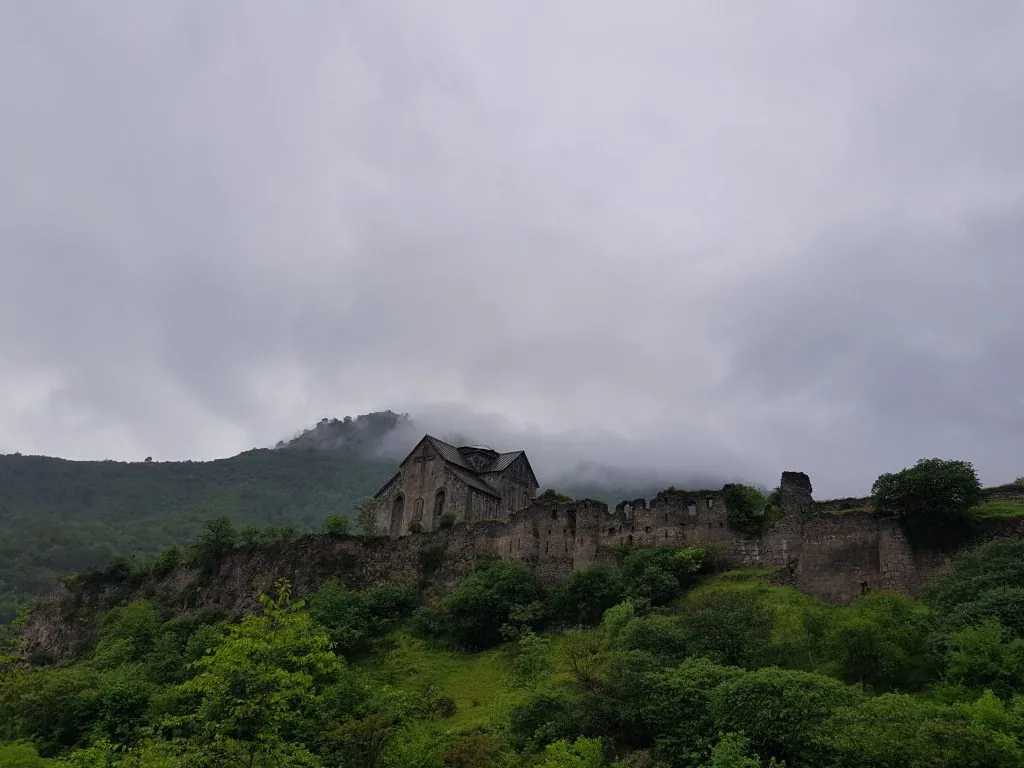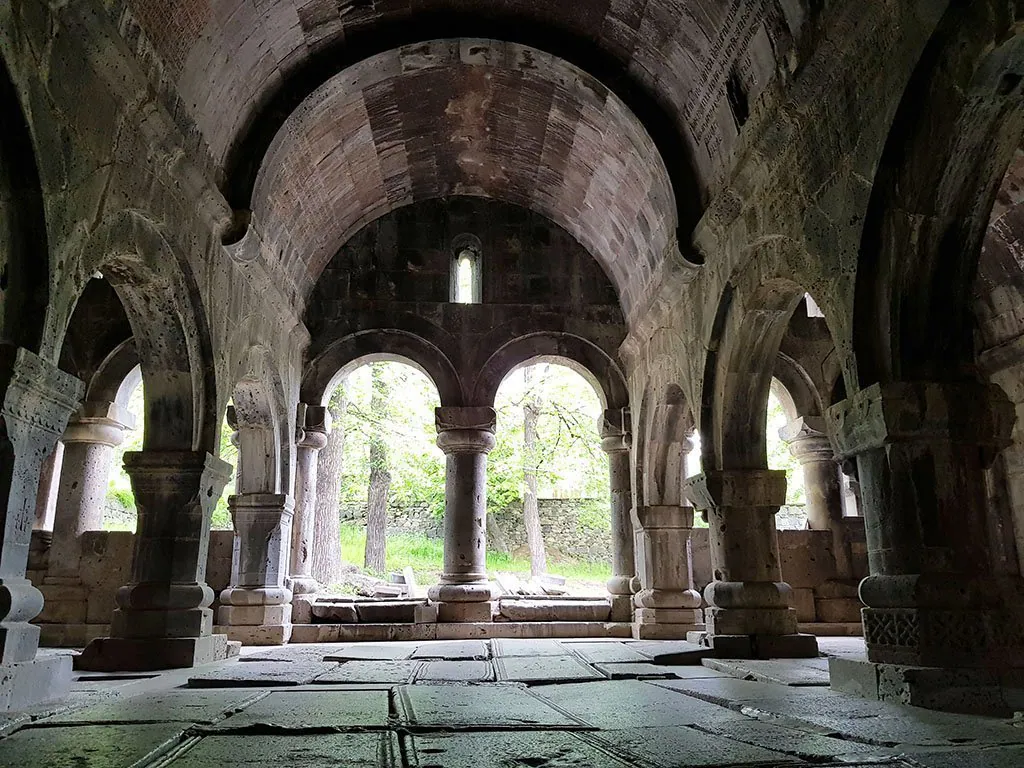 Our first experience of a homestay in Armenia was with Albert and Ala, a sweet couple who owned a pottery workshop in a mountain village. They took us in late at night, Albert clicked his old pottery wheel into life, served homemade vodka and gave us each a pottery masterclass, before setting up rickety old beds – in his freezing cold studio.
With Robert, Alissa, Alanna, all our luggage – and our new fragile pottery collection – in the car we dived into Yerevan, Armenia's capital. The Yamaha and I were free to blast ahead and ride hard off-road, which, eventually snapped the pannier racks… so we did have a mini break down…but it was only a little one.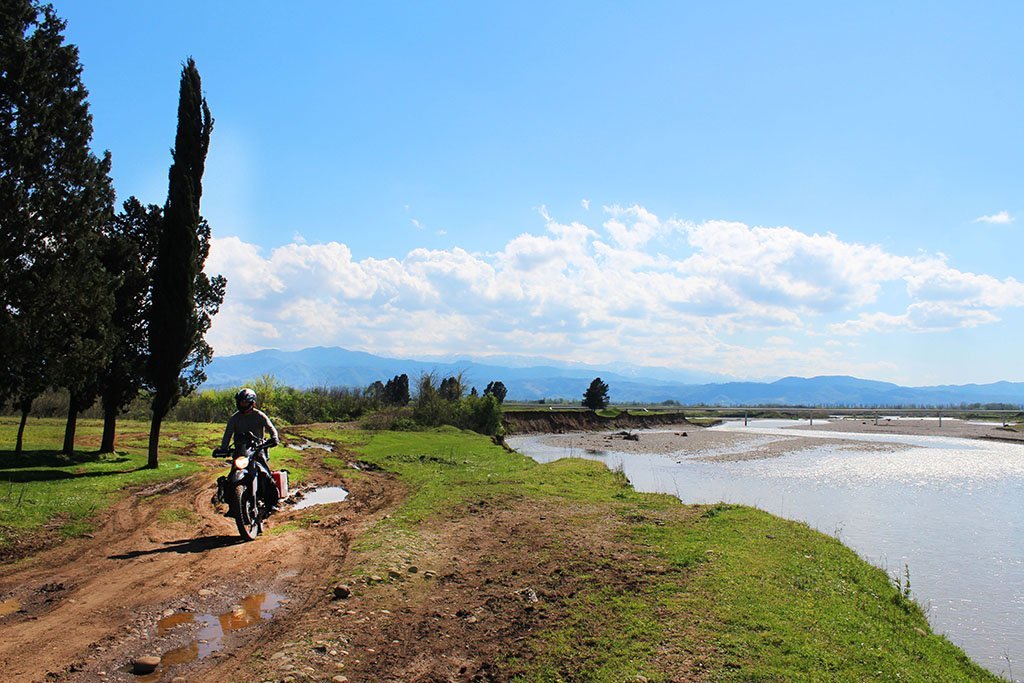 We visited Yerevan's museums, strolled through its parks and photographed every statue we could find – but we were on a monastery high and needed our next fix.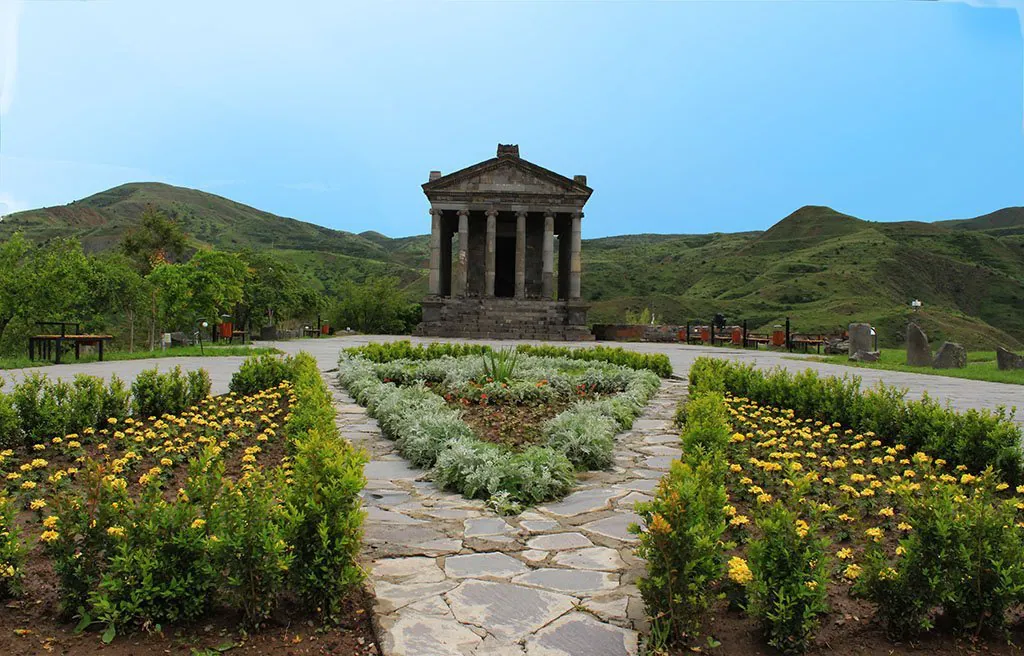 So, we made a dash for Dilijan – 'Armenia's little Switzerland'. But before we could get there, the bike was set upon by a group of 15 Armenians who heard it coming. They ran out into the road trying to flag me down. It looked suspicious so I swerved past and carried on. A car with its headlights flashing and horn blaring gave chase, pulling up inches from me, windows down and all occupants shouting. I pulled over, they were pointing at the bike and at me. I gave a quick check over, I hadn't dropped, hit or run over anything. I carried on – much to their annoyance. A large 4×4 bombed it up the road, overtook the car and slammed on his brakes in front of me, blocking my escape. Windows down, again shouting in Armenian. I lifted my helmet up and shouted back "English mate, no idea what you're saying". Their angry faces turned to apologetic smiles, they signalled with their hands for me to carry on, put their hands together as if to apologise and just kept nodding and smiling. Mistaken identity? No idea.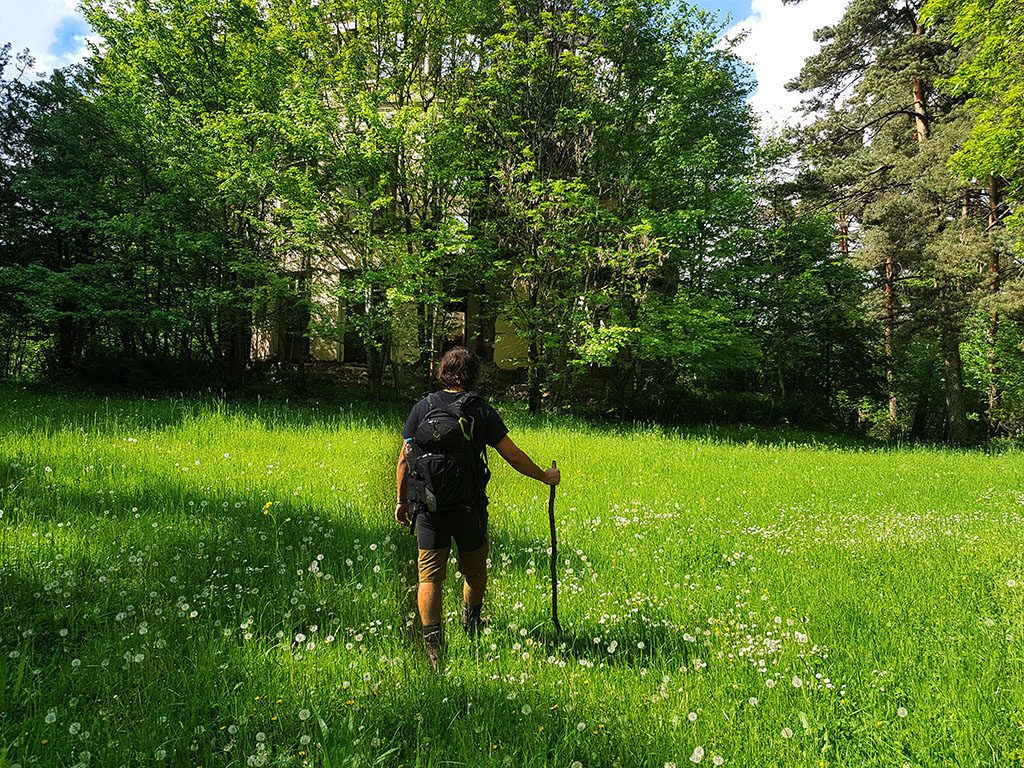 We used Dilijan as our base to explore the beautiful but eerie Armenian countryside. After the Soviet Union left Armenia in 1991, its buildings, factories, country homes and industrial prowess crumbled – leaving empty buildings scattered throughout.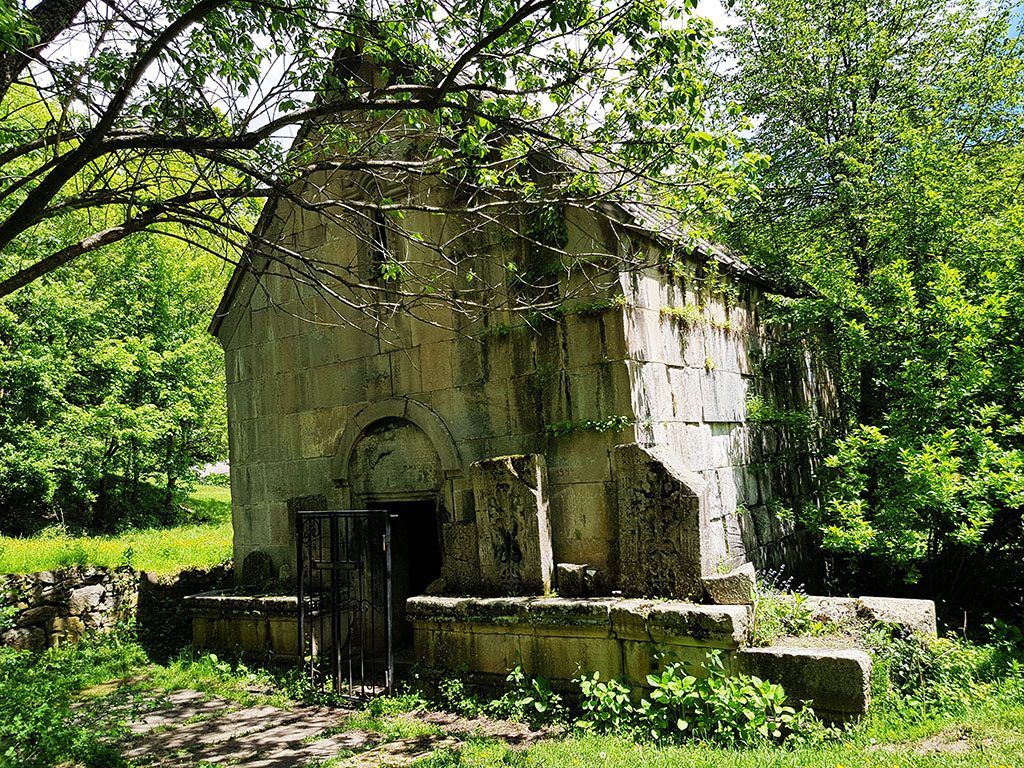 Walking through forests took us to abandoned houses, empty hotels, buried swimming pools and forgotten stone staircases wrapped in vines in the middle of nowhere. Armenia is beautiful and luscious green on the surface, but underneath it's peppered with derelict buildings once belonging to the USSR, slowly being consumed back into the earth.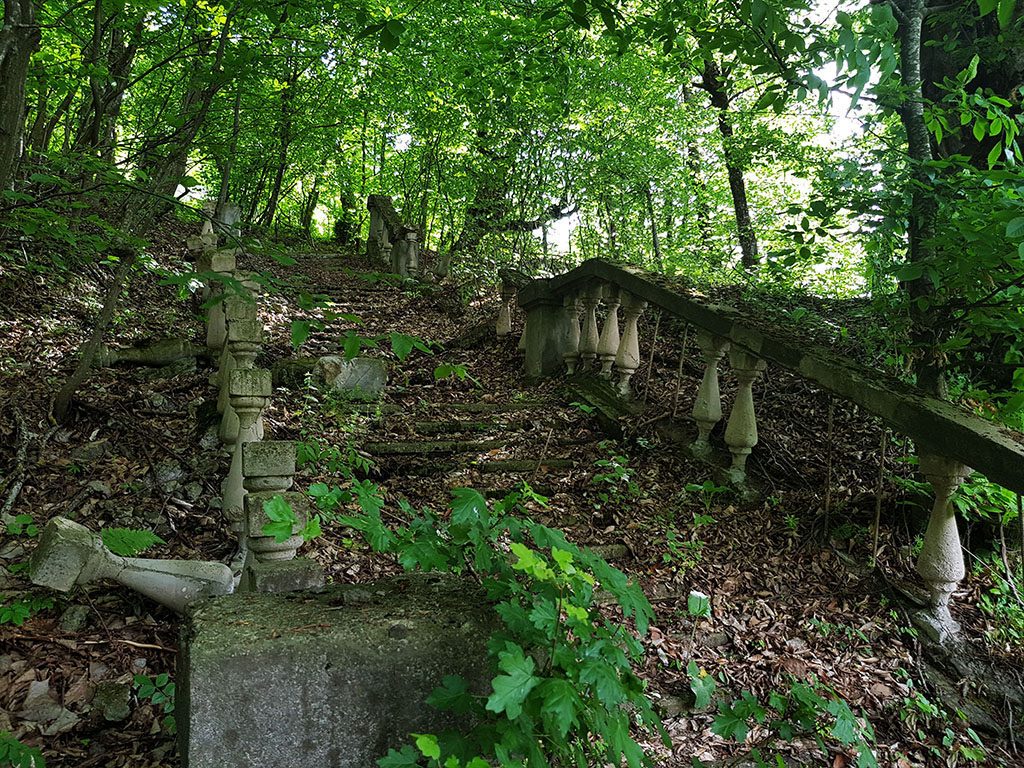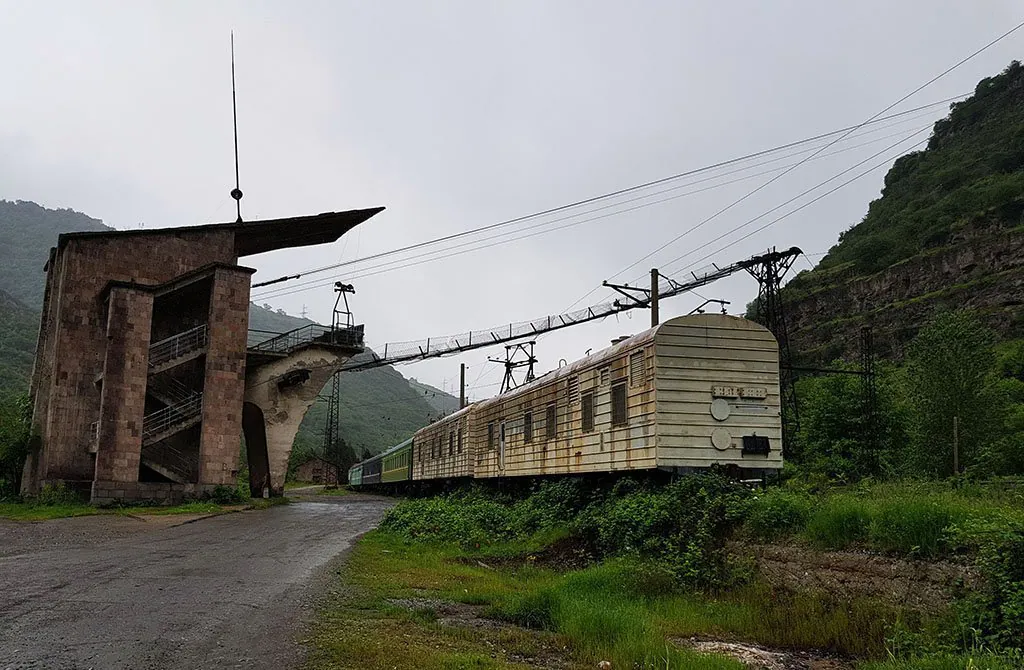 Armenia has a way of bringing out the explorer in people. We'd driven, ridden and walked from north to south and we still needed to see and explore more of the country – and on roads we just couldn't get the car down, so the wheels and boots were swapped for the most epic horseback ride we've ever been on.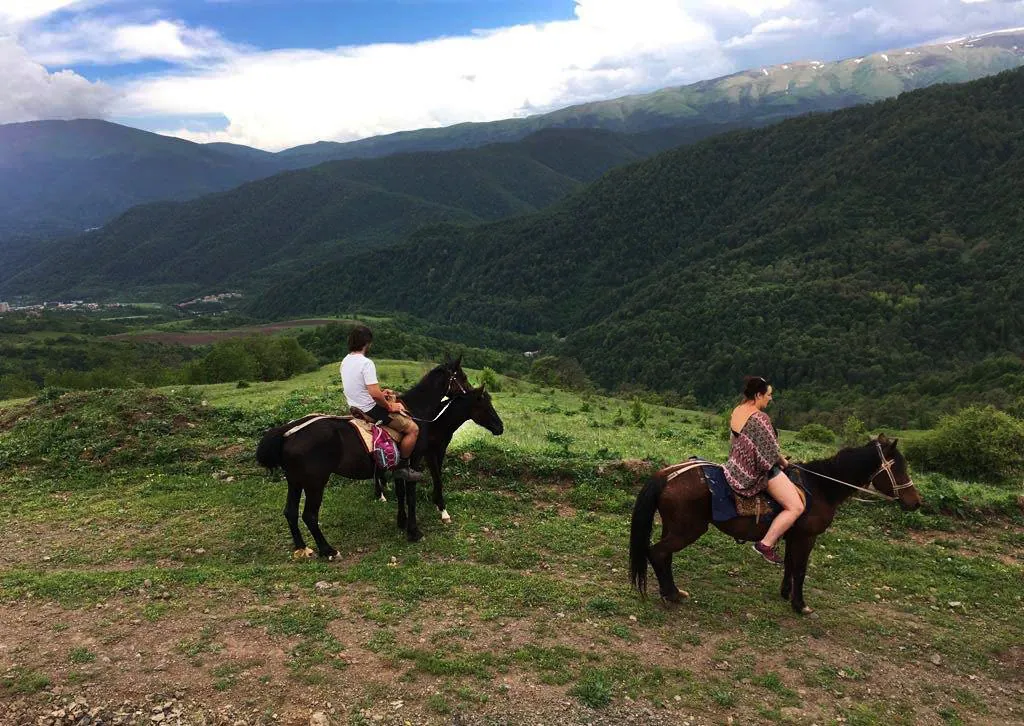 Five hours of horseback riding through the mountains surrounding Dilijan was one of the best experiences of this trip so far. If the bike ever completely conks out, we are giving serious thought to horseback travel (and are already planning a (much) longer horseback trek once we reach Canada and the States).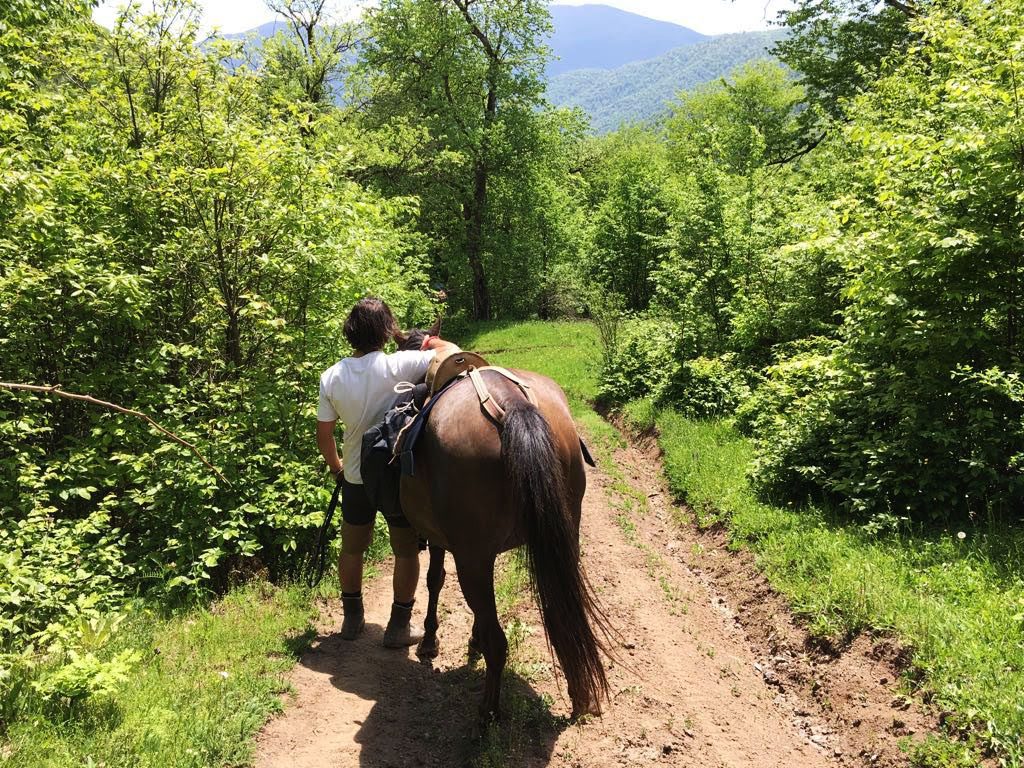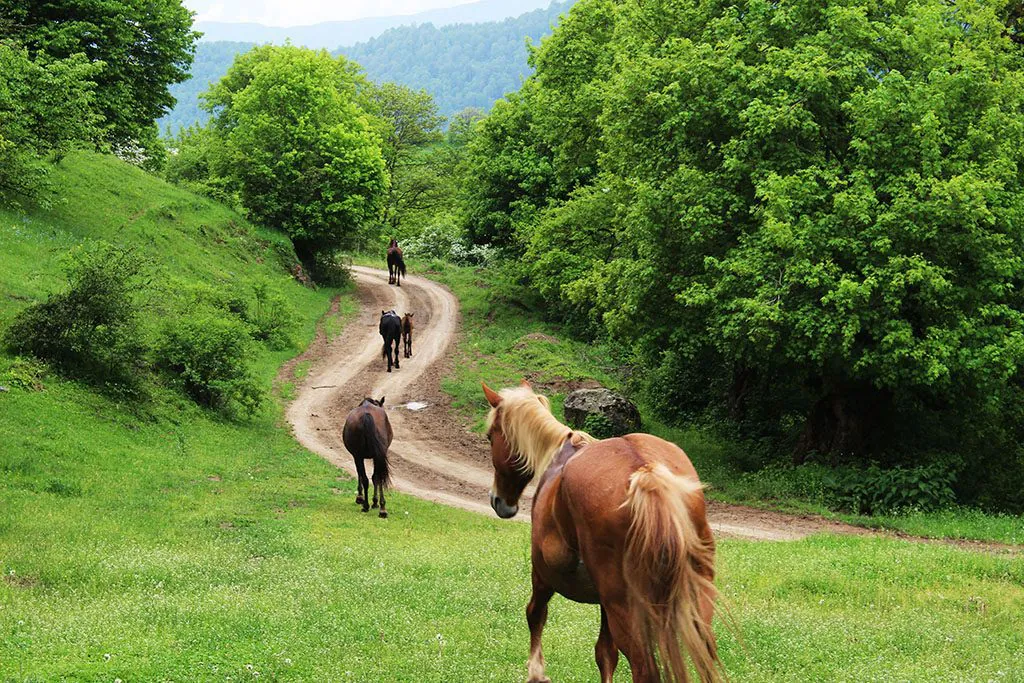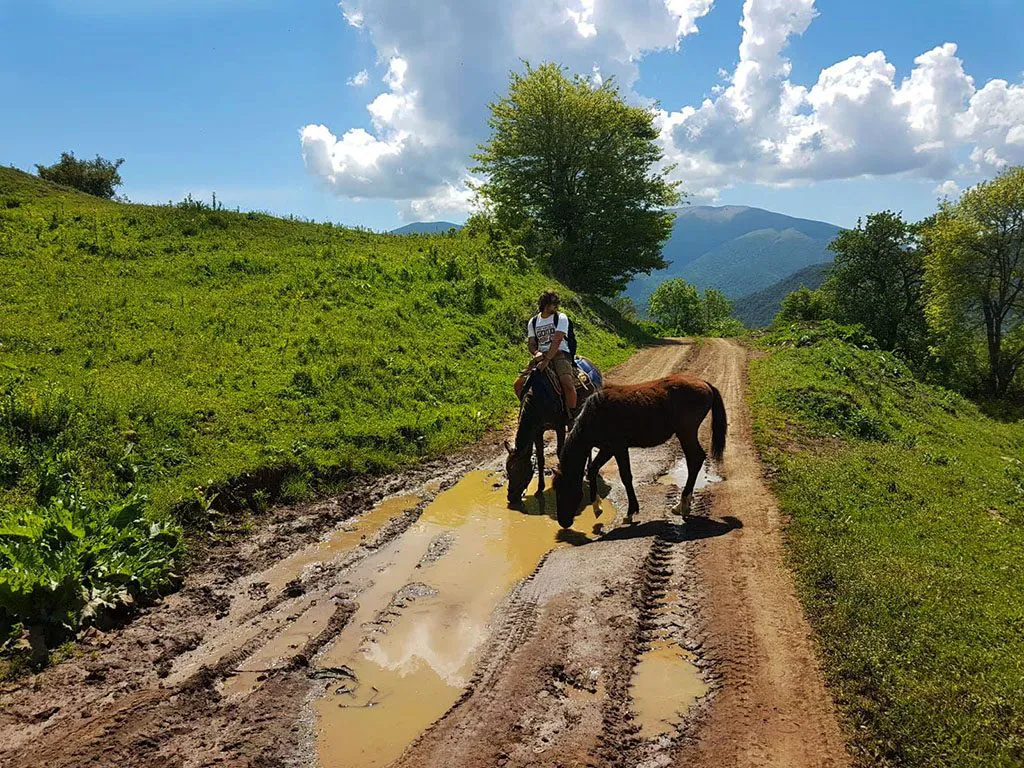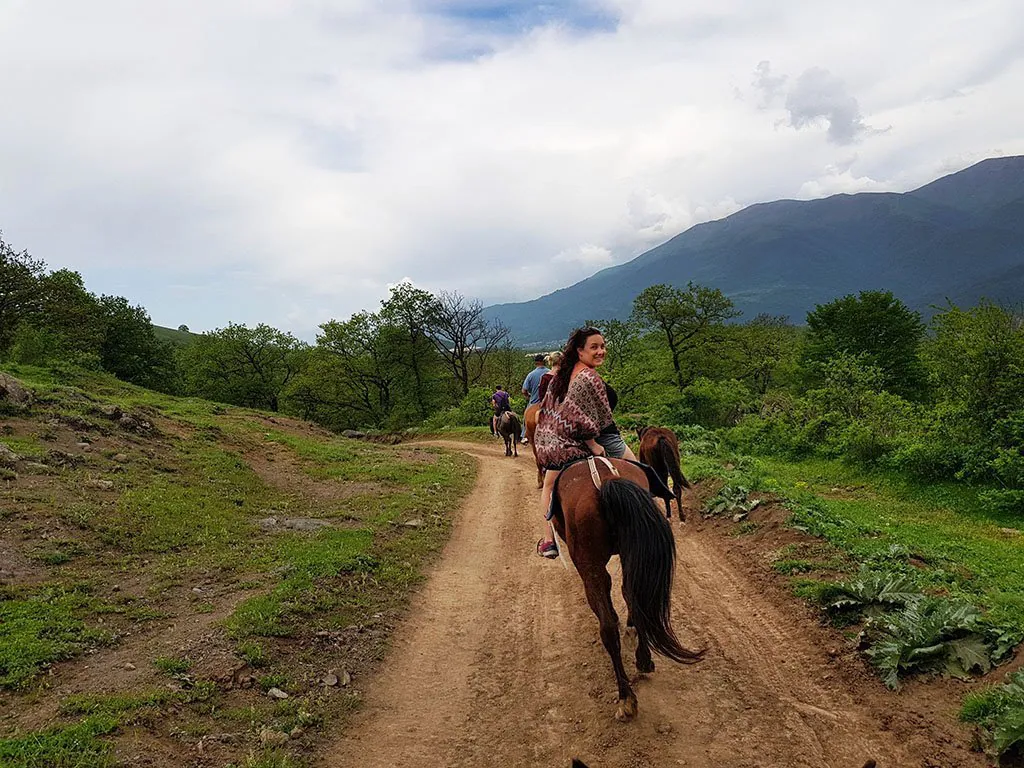 By the end of our time in Armenia we had seen more ancient monasteries and crumbling buildings than we thought possible. It's a fascinating country, with a tragic past, wonderful people and steeped in history – not one to be missed.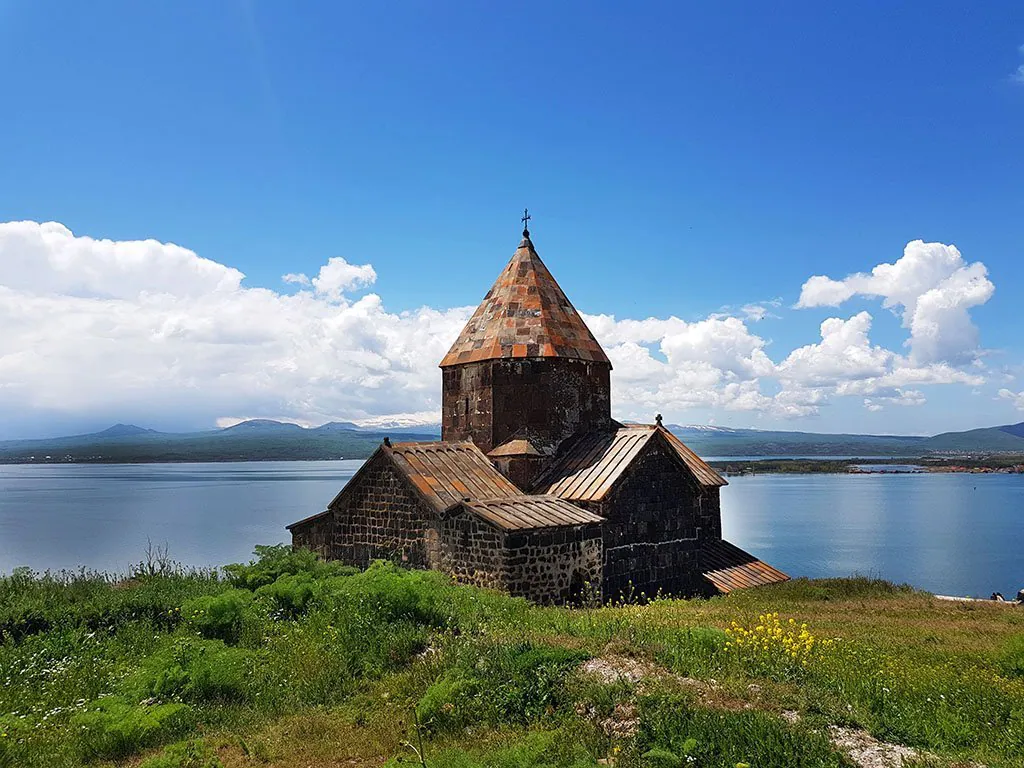 But our time was up. We drove back to our base camp in Tbilisi to make our sad farewells and part ways. Alanna jumped on an overnight train to Baku where she waited for us, Alissa back on the bike and Robert – and the pottery – took a flight back to the UK.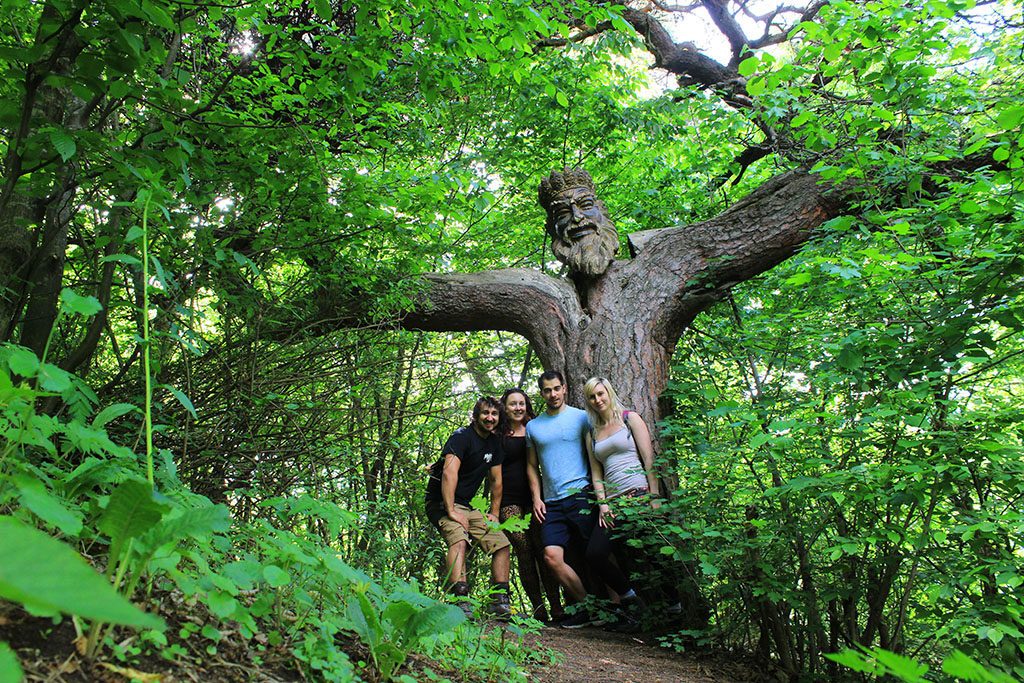 Liked that? Try these next…
We'd love to hear from you! Please post your comments here…