Himeji Castle is a Japanese masterpiece and no visit to Japan would be complete without a gaze at its pearly white walls. It's played a huge role during the Shogunate era and is the quintessential castle of its time.
How to Visit Himeji Castle
What is Himeji Castle and what's the big deal?
Himeji Castle is Japan's most famous castle and one of its biggest treasures. It was the first castle in Japan to be registered as a UNESCO World Heritage Site and is widely considered as a masterpiece.
Himeji is also known as the White Heron Castle, as the Japanese say it resembles a white heron in flight. Its earliest form was built in 1333 when a fort was built on top of Himeyama hill. Since then it was dismantled, built again and remodelled into Himjei two centuries later. It then underwent continuous renovation, expansions and improvements. More recently, it was had a huge restoration between 2009 – 2015 and looks stunning.
It's regarded as the finest surviving example of quintessential Japanese castle architecture a World Cultural Heritage Site and a Japanese National Treasure.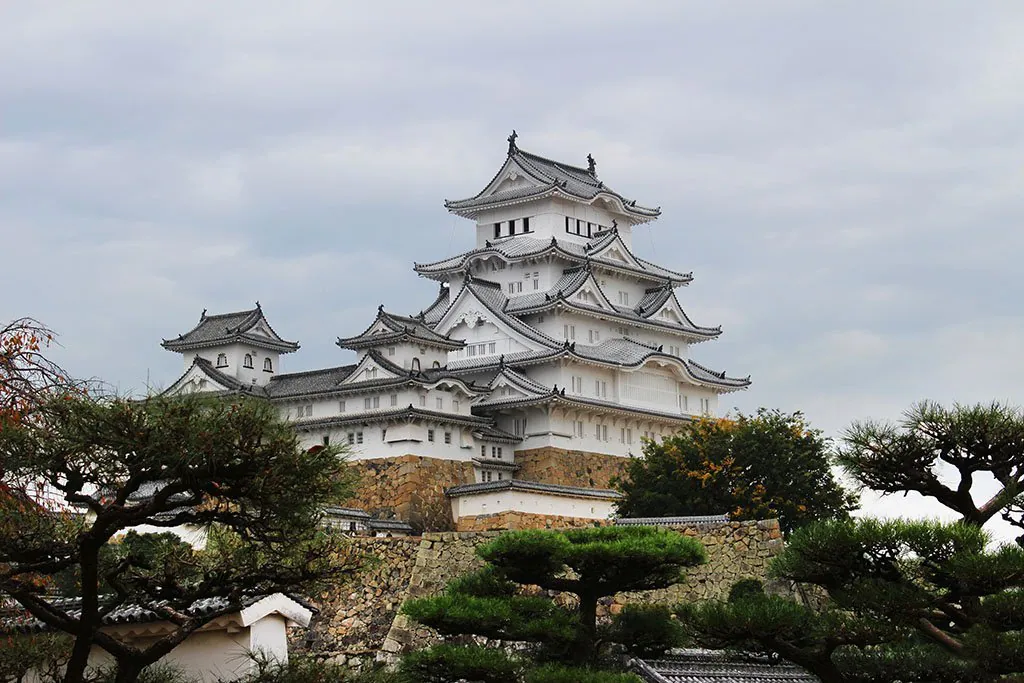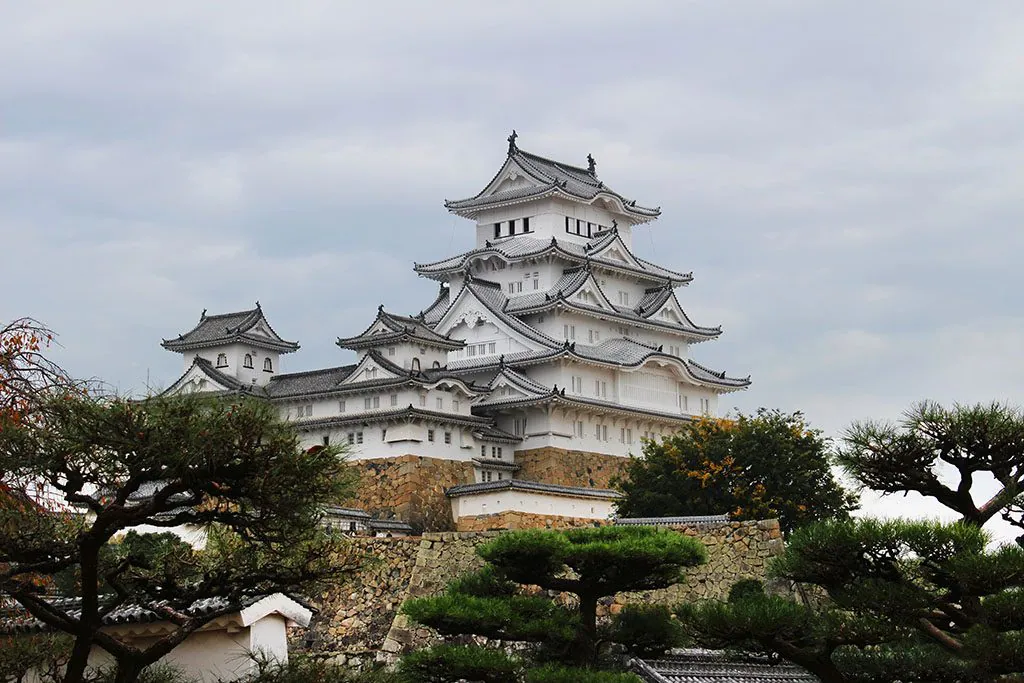 Visiting
Himeji is Japan's most visited castle and can get busy in the summer months. You'll find the ticket counter at the entrance where you will have the option to spend a little extra and get a ticket to the nearby Japanese gardens. It's worth it. Once inside, you can stroll through the grounds and along the corridors and visit the main keep. Although, it will be busy inside and much of the beauty of the castle can be photographed outside the main gate.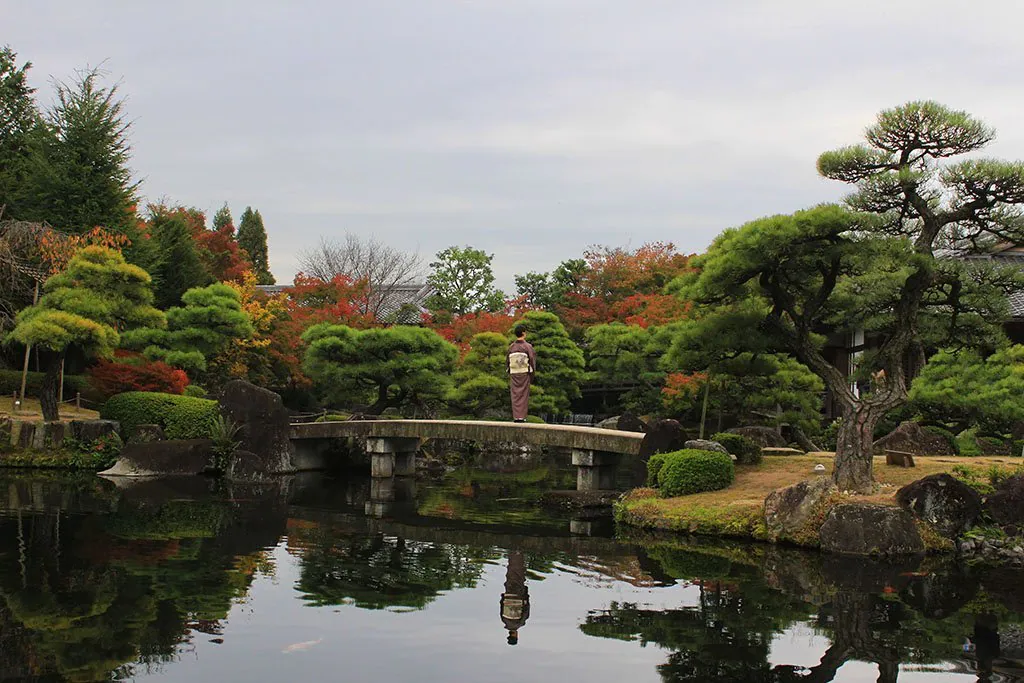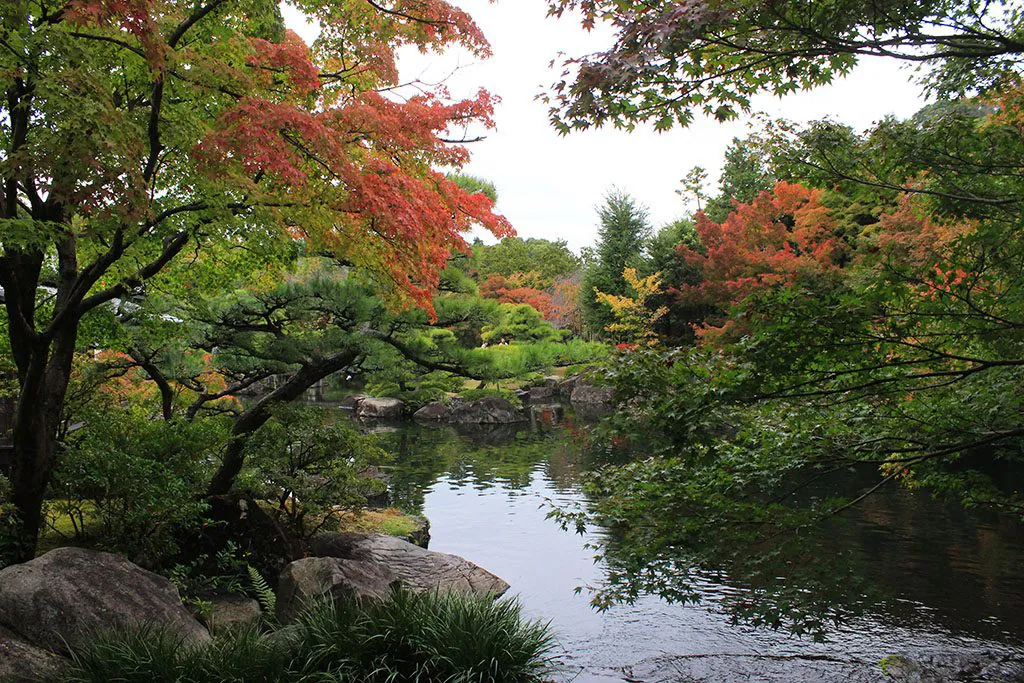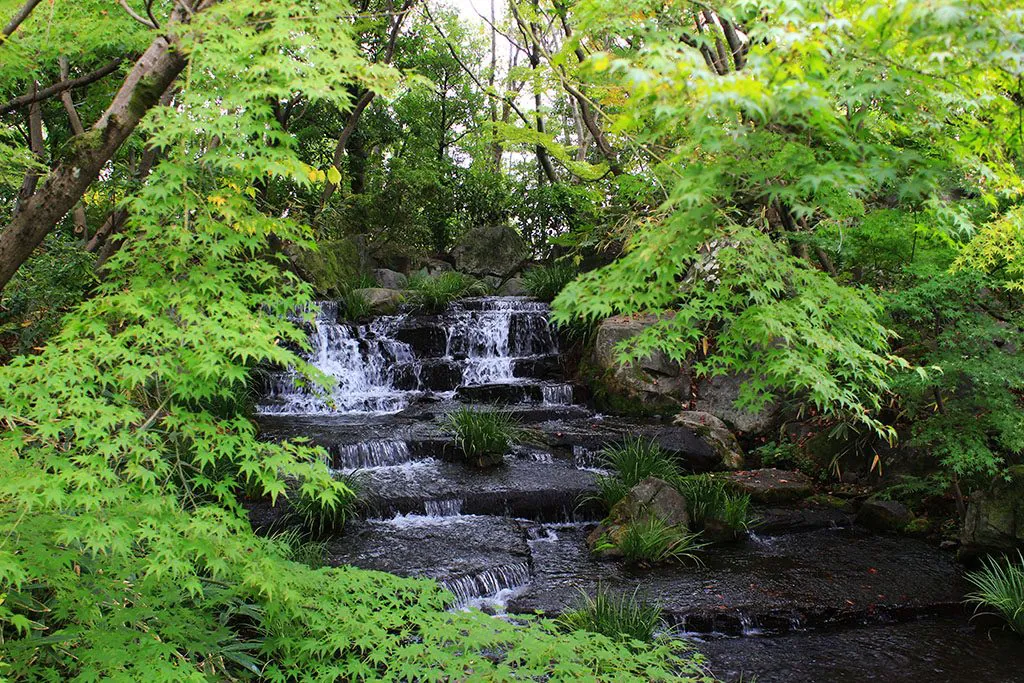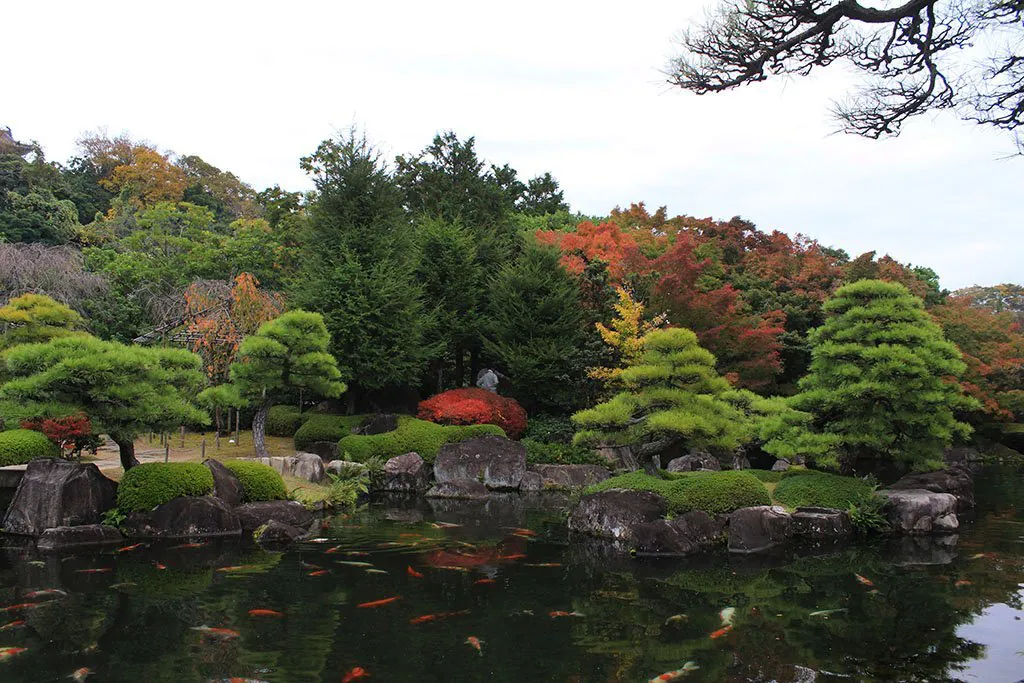 Things to look out for
You'll notice there are triangle, square and circle shaped holes in the upper walls of the keeps and towers. Each shape was used for a different type weapon like bows and guns.
The windows are latticed to protect the towers from bullets and arrows.
There are eight different family crests on the ridge-end tiles as proof of repairs by previous castle lords
Hishi-no-mon Gate – The gate dates back to the Momoyama period and sits on top of a stone wall.
Sangoku-bori Moat – There is a rectangular moat, which plays an important defensive role.
Fan curve stone walls – The beautifully constructed walls are curve so the top is steep, making it very hard to climb
Look out for the Legend of the Handmill Stone (otherwise known as the Old Widow's Stone) – The story is that a poor old woman wanted to help with the castle's fortification but couldn't because of her age. So, she donated her millstone saying "this is all I can give, but please use it". The lord of the castle was pleased by her generosity and used it in the stone wall, calling it "Ubagaishi". Some say the millstone holds the entire wall up.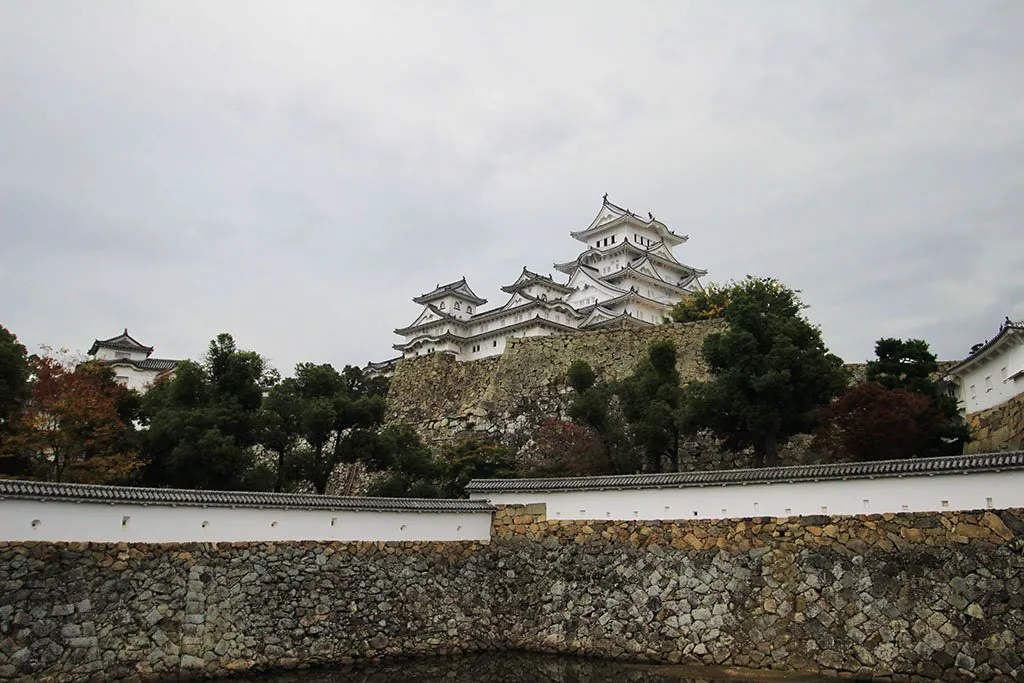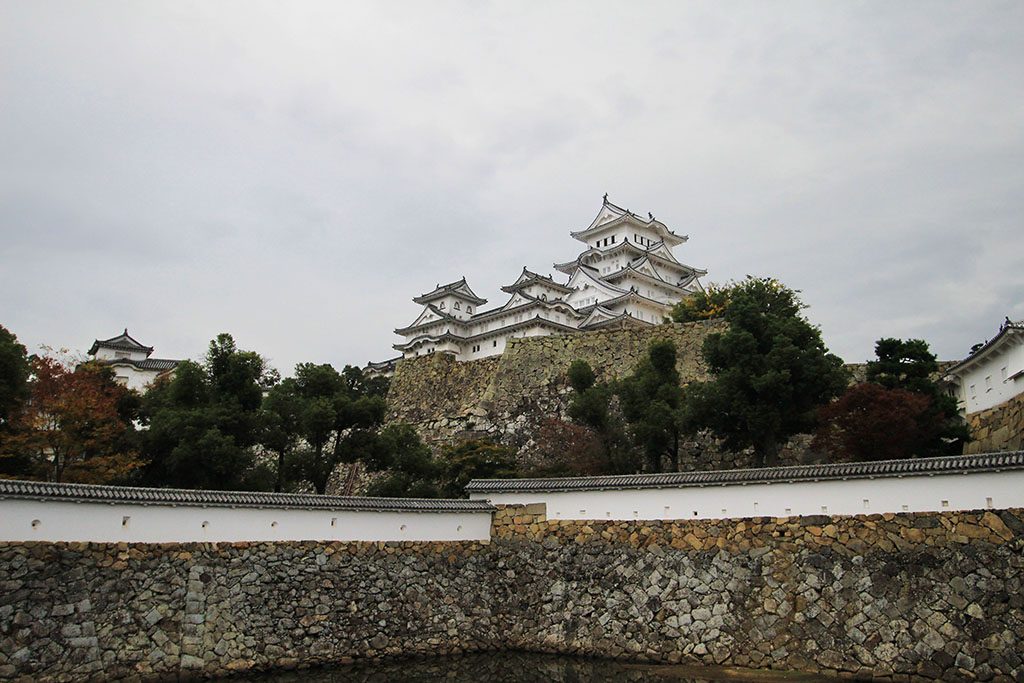 Interesting facts and figures
8 buildings make up the castle: the main keep, 3 small keeps, connecting galleries. As well as 27 towers, 15 gates and 32 walls
91.9 m – above sea level
5,700 tonnes – the estimated weight of the castle
24.6m – length of the east and west pillars
997 – Firing holes in total
844 – Gun holes
153 – bow holes
It has also been used as a film set, including in the 'You only live twice' 007 flick.
Himeji was bombed twice during WWII and the town was burned to the ground. A bomb even hit the castle, but failed to explode. It's said that the day after the air raid, the people shed tears because it remained standing in a city that had turned to burning ruins.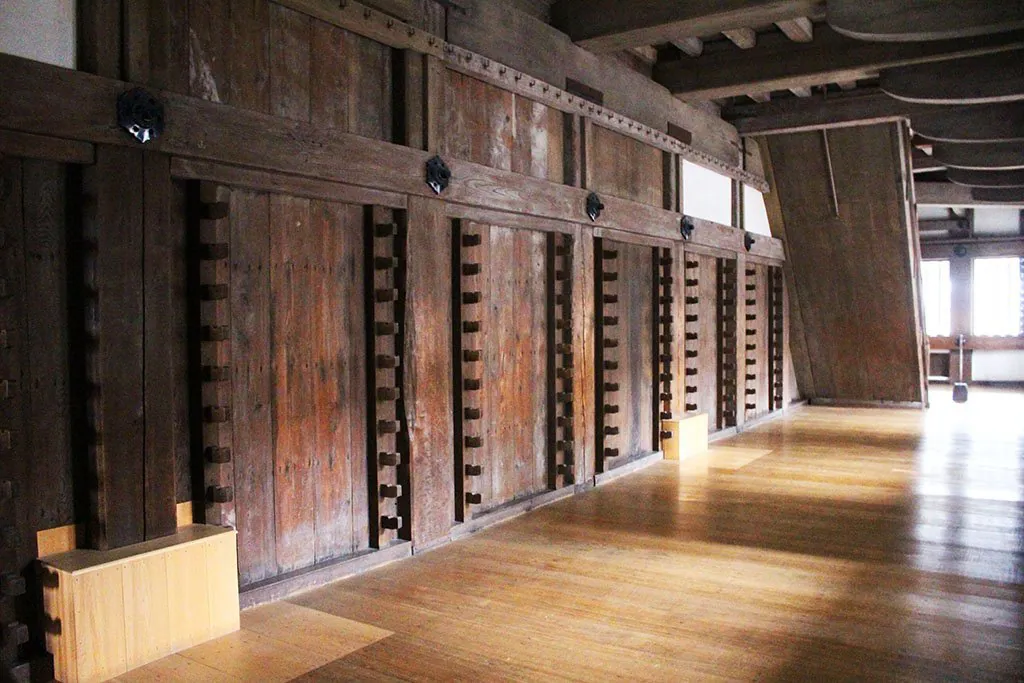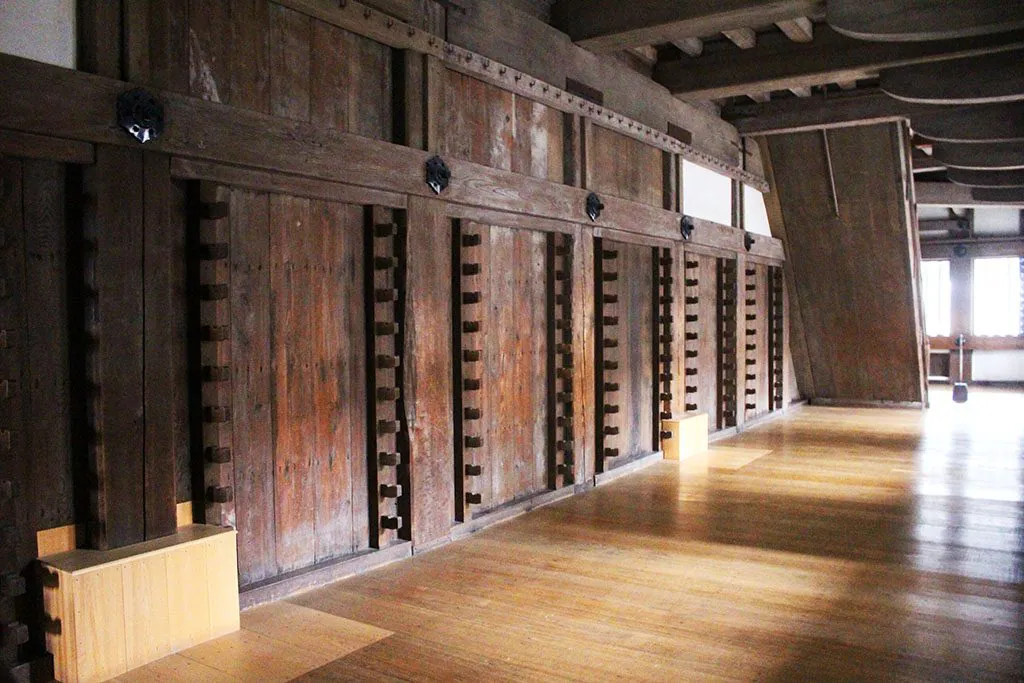 The White Main Keep
The main keep is considered a symbol of the castle lord's power. Despite it's pretty shape and meticulous detailing, it was still a working military building with serious defences. Himeji's Main Keep has six floors (seven if you include the basement) and is classed as the most significant wooden building in Japan.
Here's some more interesting info:
There are stone throwing platforms where soldiers can monitor and fire on attackers.
There is a west and east wooden pillar which extends from the basement all the way up to the fifth-floor beam.
There are plenty of high windows, which allow gun smoke to escape.
There are hiding places in all four corners of the building where warriors can wait to ambush attackers that may penetrate the castle.
The keep has four doorways, and each one has an inner and outer door for double protection.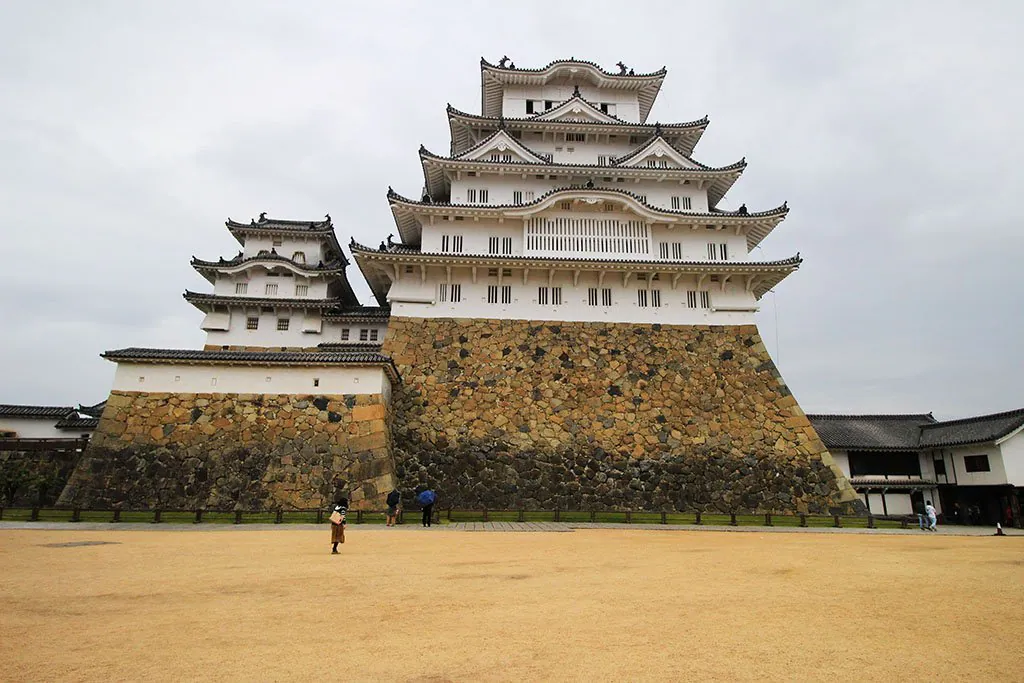 Opening hours, prices and location
September 1 – April 26 – 9:00 – 17:00
April 27 – August 31 – 9:00 – 18:00
Closed on December 29 and 30
Adult – 1,000 Yen
Child – 300 Yen
At the ticket counter, there is an option to purchase an entry ticket to the castle for 1000 Yen, or an option to purchase a ticket to the castle plus entry to the garden for 1040 Yen. The extra 40 Yen (0.37USD) to see the gardens is well worth it!
Himeji Castle is located in the city of Himeji in the Hyogo Prefecture. The coordinates are: 34.8393455, 134.693875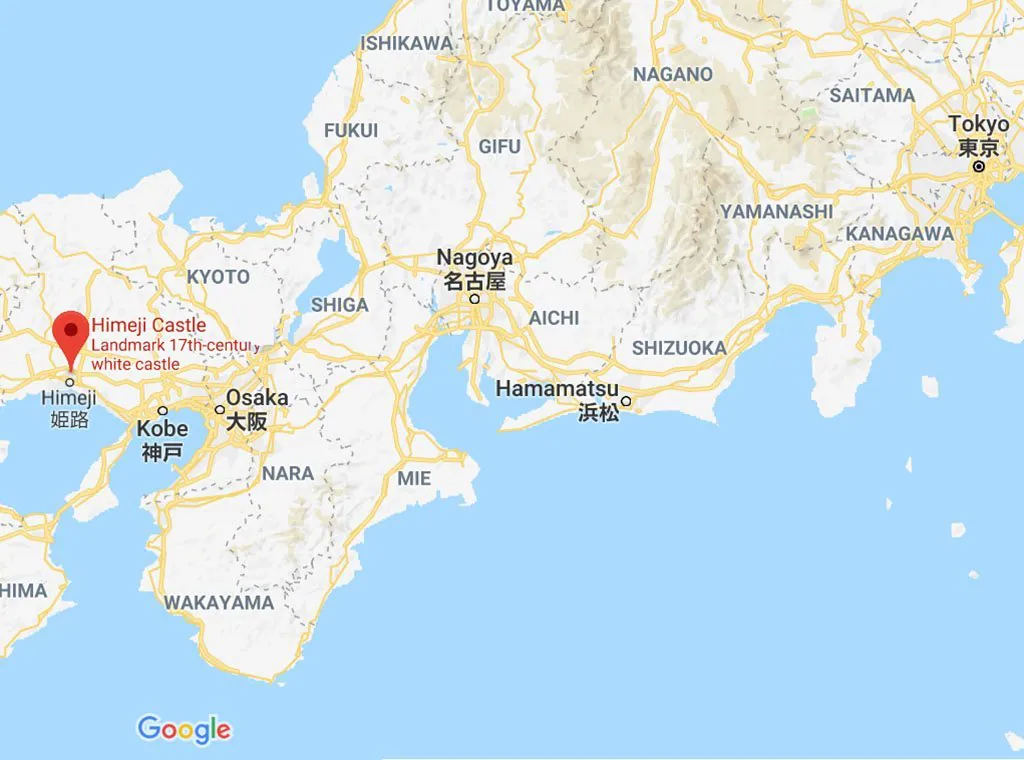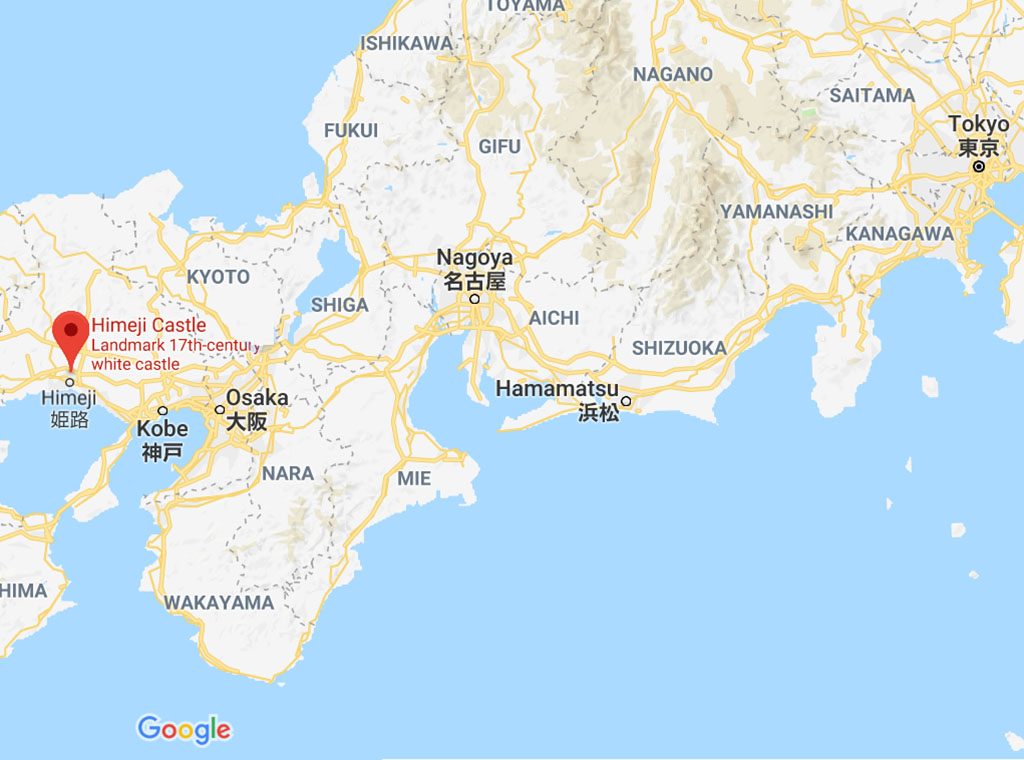 Keep in mind that Himeji Castle gets extremely busy in the cherry blossom season of early April. If you opt to visit then, you may have serious waiting times. But it'll still be nice photographing the castle from the outside, so don't let it put you off.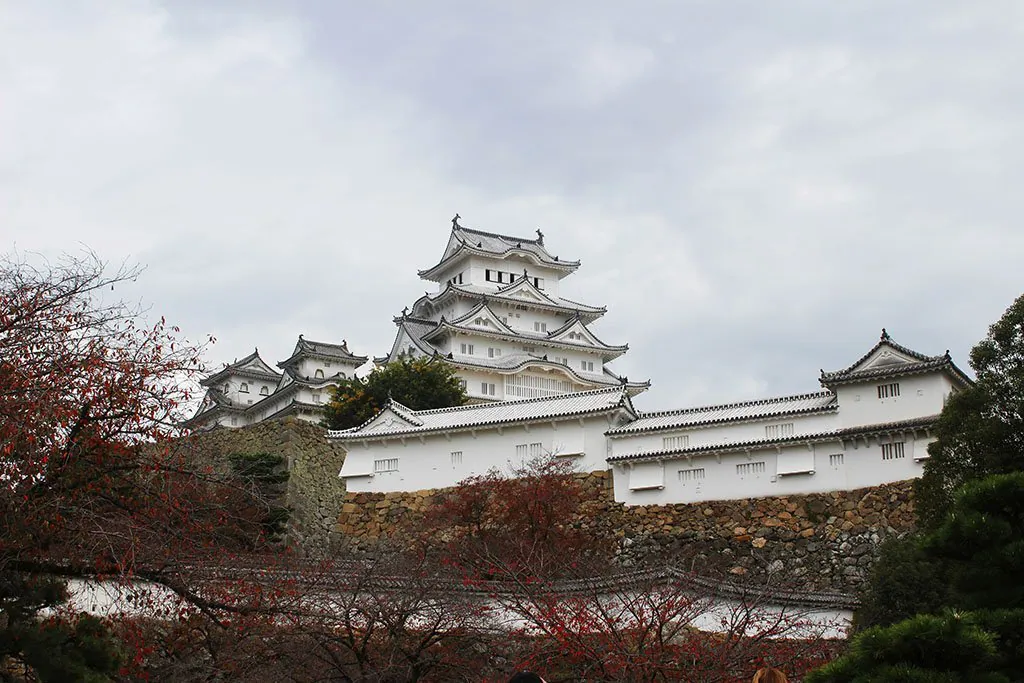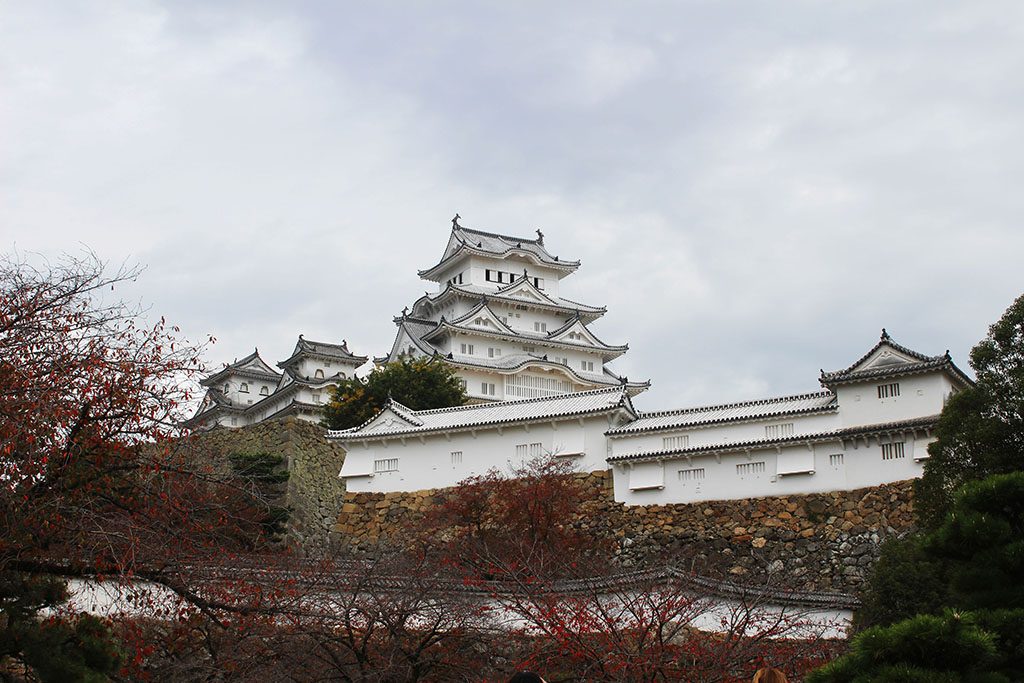 Accommodation near Himeji Castle
There are plenty of accommodation options close to Himeji Castle if you want to stay close by and really make the most out of it. To help and give you an idea of what's available close by, check out this handy booking.com map.
Read more on Motorcycle Travel in Japan
Thanks for checking out our Motorcycle Travel in Japan Guide. We hope you enjoyed it! Here's a few more articles on motorcycling in Japan that we recommend you read next.