This is probably one of the best places in the world to row a boat! Japan's Takachiho Gorge is stunning… but that's not all. Takachiho is shrouded in legend and Kagura will explain it all with its traditional dance.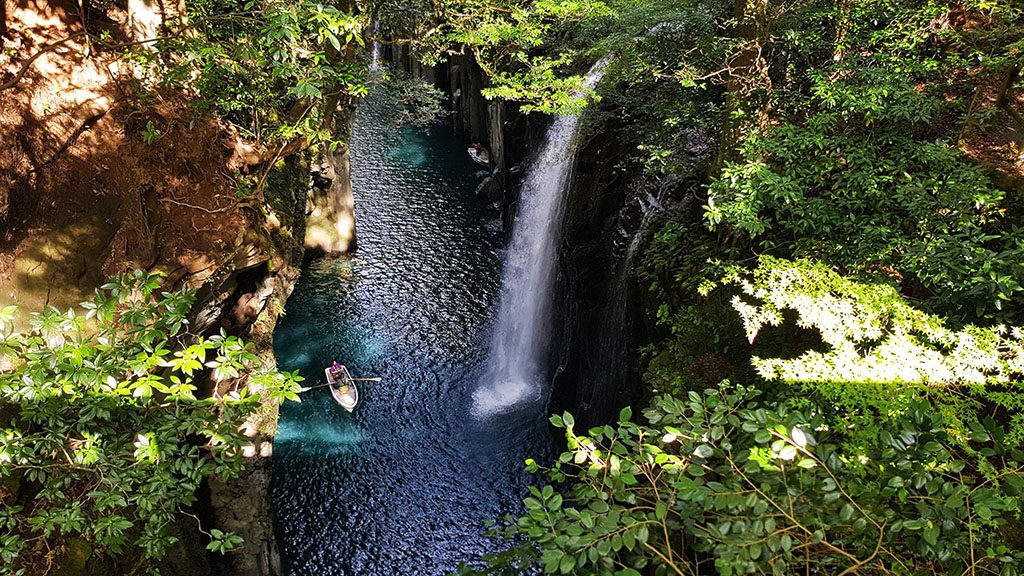 What is it?
Takachiho Gorge is a beautiful part of Japan. You can gaze down into the gorge and watch the waterfalls and people rowing their boats. There's also a very pretty 1km walk along the gorge, which leads to the famous Three Bridges.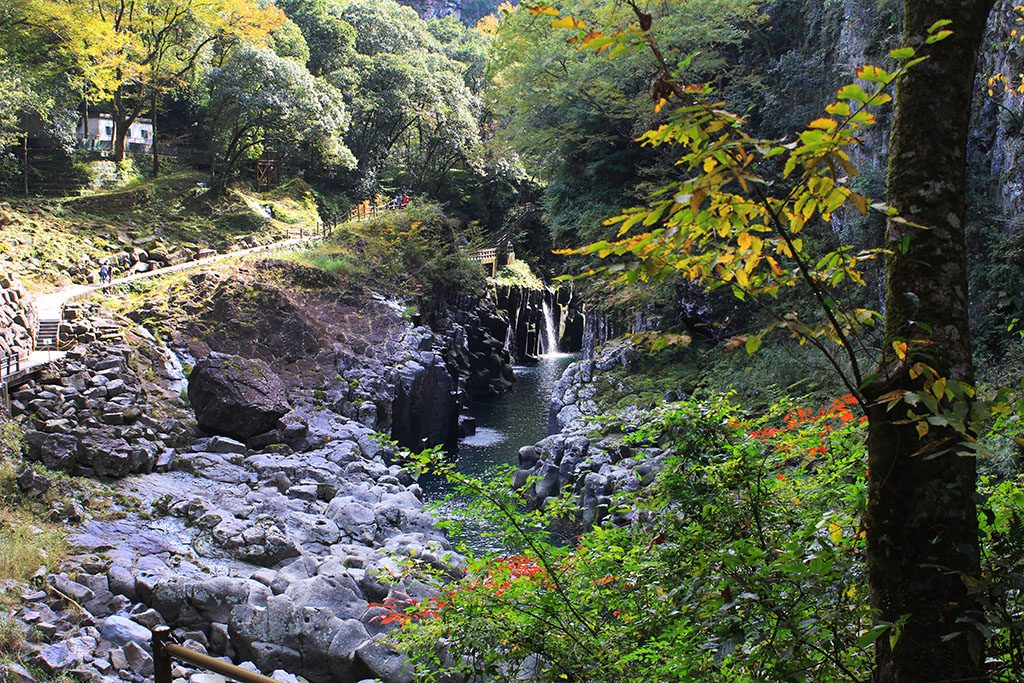 Tell me more
Takachiho Gorge is a gorge with columnar formations and was formed by erosion from pyroclastic flows during ancient eruptions of Mt. Aso. It was designated a Japanese national treasure in 1934.
When should I go?
The gorge is illuminated with lights from mid-July to early September.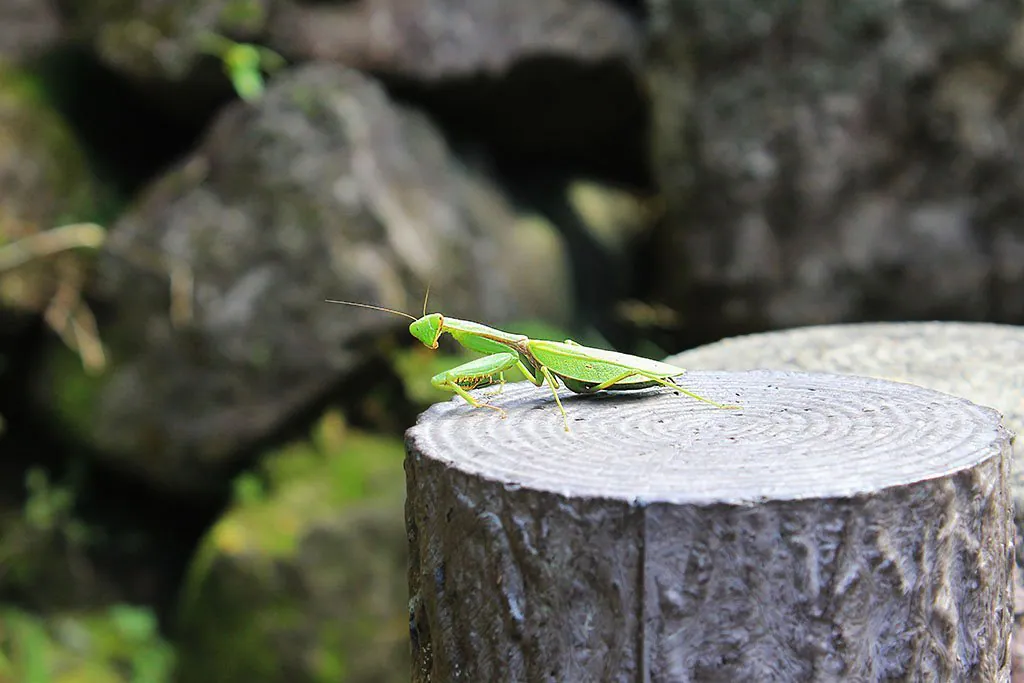 How much is it to rent a boat?
One boat is 2,000 Yen for 30 minutes
Each boat can take a max of three people
Opening hours are 8:30am – 16:30pm (but change depending on season)
Call 0982-73-1213 for the Takachiho Tourist Association if you need more info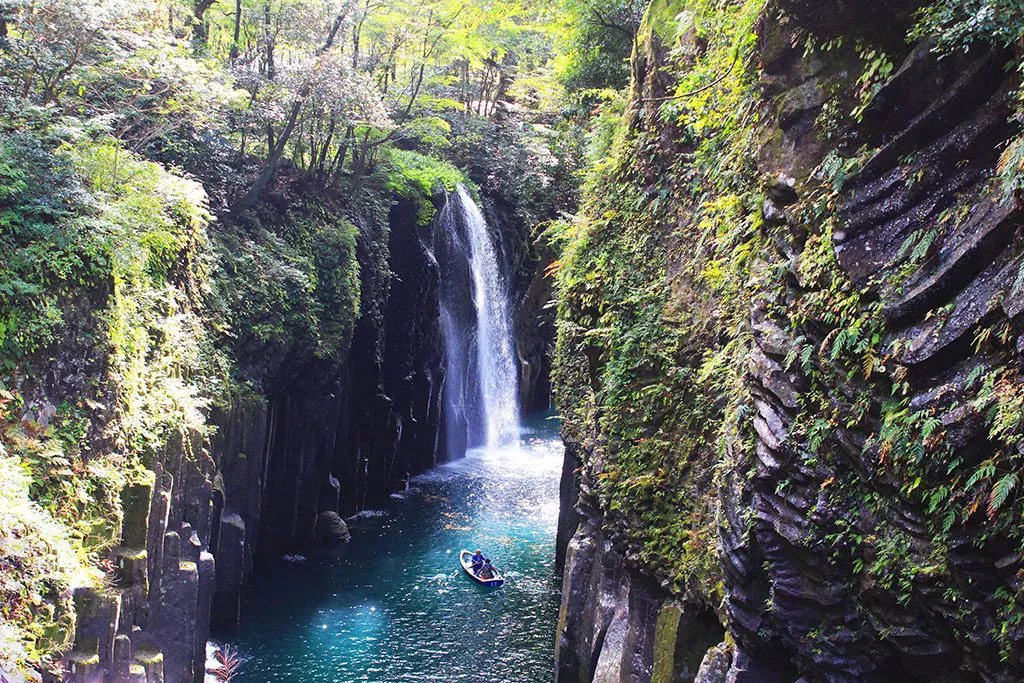 How do I get around?
You can rent a car in front of the Takachiho Bus Centre. Prices are 4,300 Yen for three hours (not including tax).
Or you can rent a Takachiho cab for 10,800 Yen for three hours. You'll find these at any tourism spots.
There is a car park by the gorge, which is free for motorbikes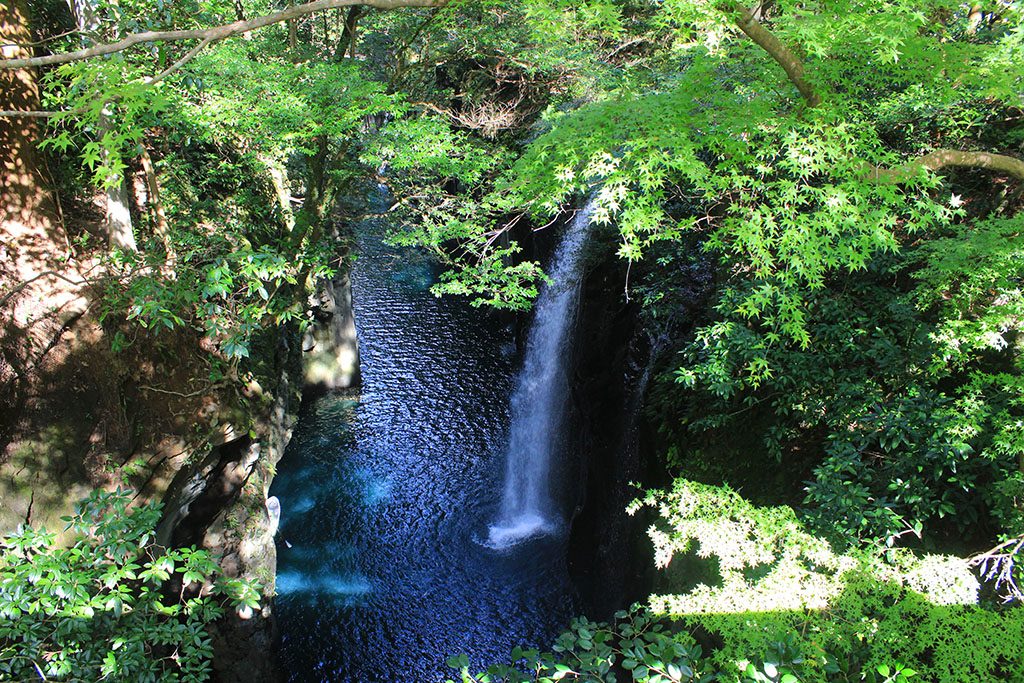 What's the legend about then?
The Takachiho Gorge and surrounding area is steeped in legend. It's said that the Sun Goddess hid in a cave here, causing the world to be plunged into darkness. The other gods found her in the end and danced in front of the cave in order to lure her out and return light to the world….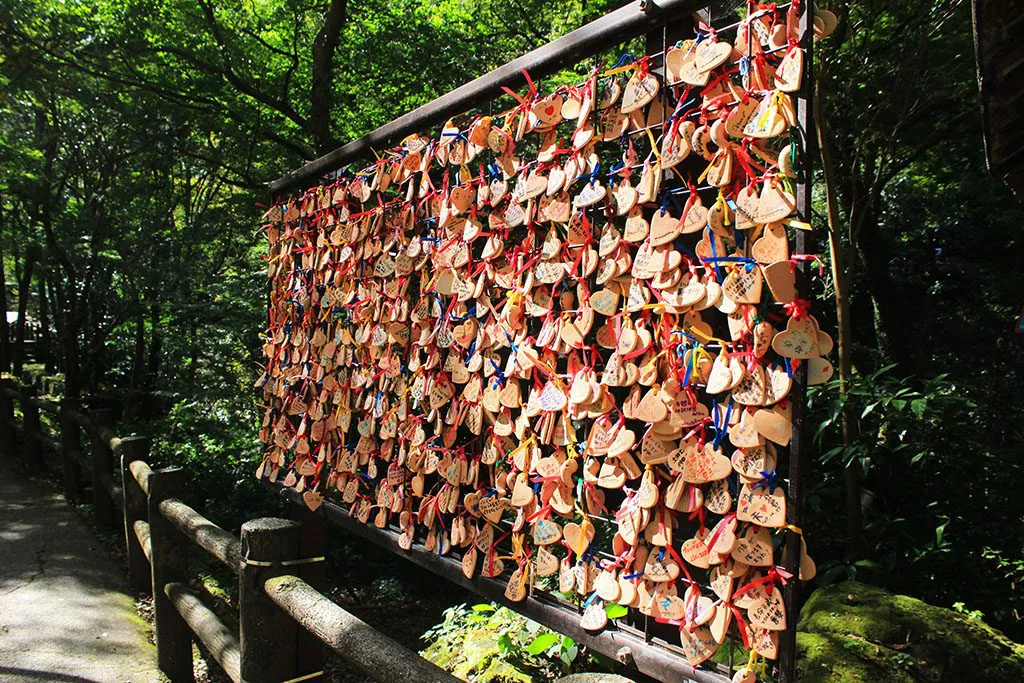 Kagura Dance
The Kagura Dance explains the above story of Tajikarao, Uzume, Totori and Goshintai. Every year from mid-November to early February, the dance is performed in every village. The one in Takachiho is on daily from 20:00-21:00 and costs 700 Yen per person. It was first performed 1000 years ago and has been handed down. There are lots of dances but only four are displayed at village halls.
What else is there?
Freshwater Fish Aquarium – open 9-5
Kihachi's Rock – A 200-ton rock which, according to legend, was thrown by Kihachi
Takachiho Shrine – It celebrates all the gods of Takachiho-go eighty-eight shrines.
Wedded Cedars – There's a pair of huge cedar trees with entwined roots.
Takachiho Three-Stage Bridge (Takachiho Sandan-Bashi) – Three famous bridges overlap each other, the Shinbashi Bridge, Takachiho Bridge and Shinto Takachiho Bridge.
Where can I stay?
There is a really cool campsite about a five minute ride from the Gorge. It's well worth staying there. Prices are about 1000 Yen. The coordinates are 32.695638, 131.299836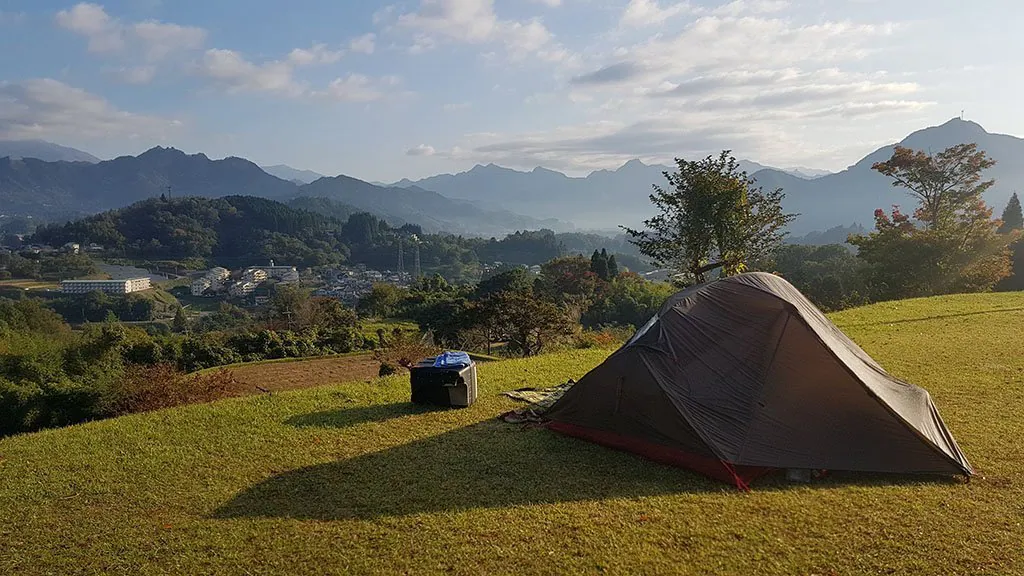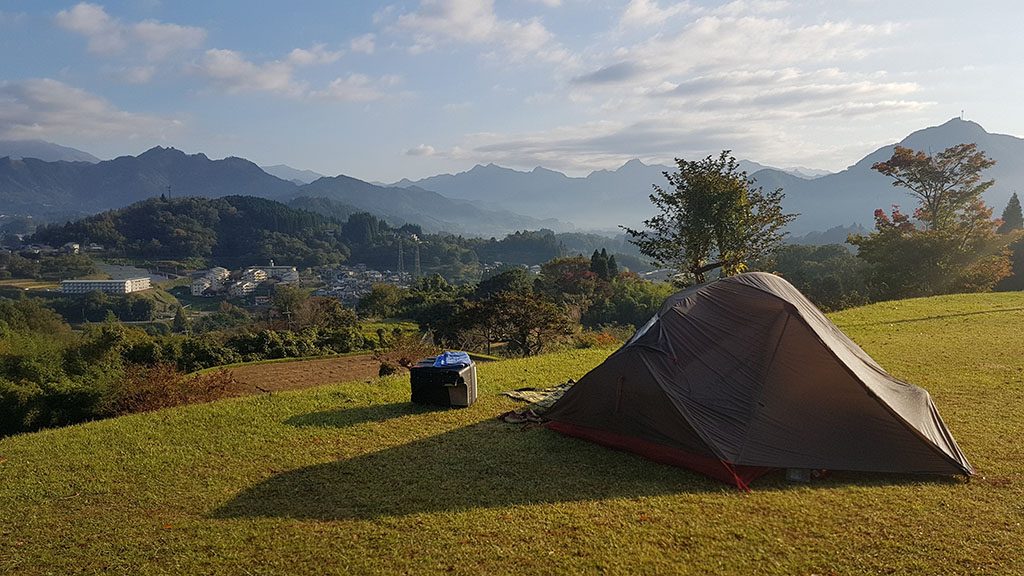 Join a tour
If you don't fancy getting yourself to Takachiho Gorge, we recommend booking onto this tour from Viator.  
Read more on Motorcycle Travel in Japan
Thanks for checking out our Motorcycle Travel in Japan Guide. We hope you enjoyed it! Here's a few more articles on motorcycling in Japan that we recommend you read next.
ps. We may receive a small commission, at absolutely no cost to you, if you purchase any products using the links on this page. We're not sponsored by anyone, are completely impartial and don't run ads. So this helps us keep the site running. Thank you for your support.