The First Africans to Motorcycle Round-the-World
"Our dream is to travel the world and tell the story of Kenya and Africa. We want to put Kenya on the map and by being the first Black Africans to do this, we hope to inspire, help and guide more African travellers."
A little idea
All we talked about was our day at work. We were like most people who found themselves in jobs that no longer interested them. We wanted more and needed something new. But one night, as we sat in the kitchen having the same old conversation, a new idea surfaced… long-term travel. We said yes in a heartbeat. It was still a good idea the next morning and two weeks later it was the greatest idea we ever had!
So, we bought our first map, replaced the afterwork chat with planning, adventure bike videos and anything we could find on motorcycle travel.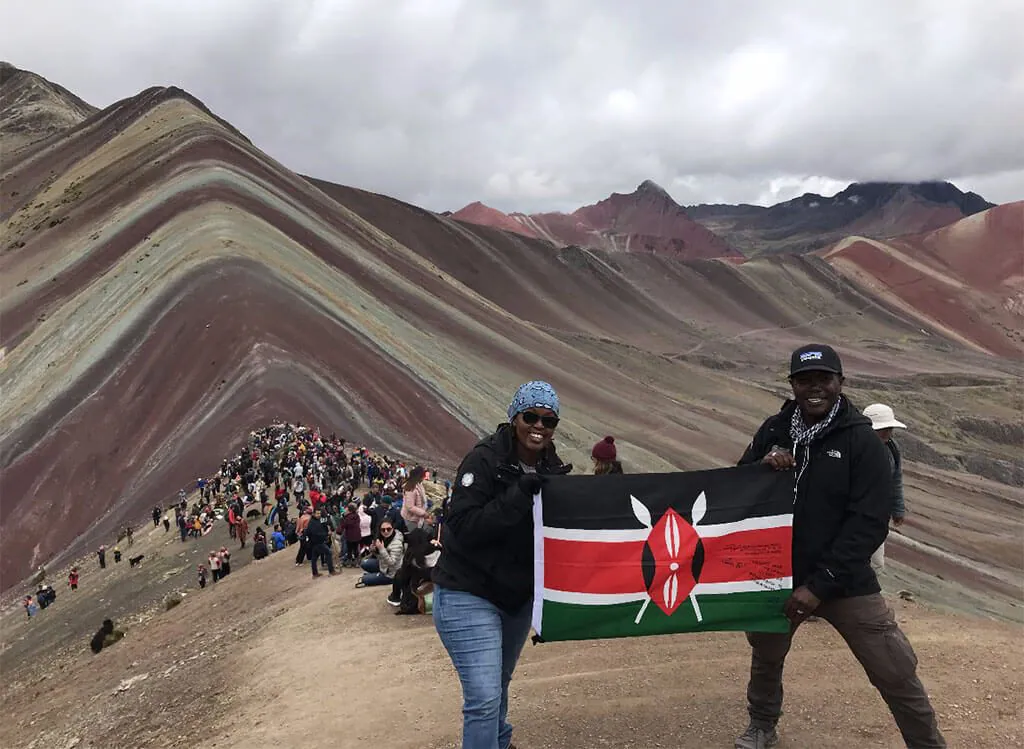 Preparation
We'd only been dating for six months. We didn't know where our relationship would lead us, let alone a life on the road. But we knew we shared this dream together, so we threw ourselves into planning, made lifestyle changes to save money and moved in together to share the cost of living (which cut our monthly expenses by 75%). We cooked together, cut all unnecessary expenses, stopped eating out and all our money went straight into the travel account.
The hardest part was convincing our families to accept our plan and that we were going to be okay travelling for nearly four years. They saw it differently to us. Trying to get their support was the most emotional part of our preparation, but we finally received everyone's blessings and that gave us peace to continue.
What hit us most was the realisation that we would be the first Kenyans to motorcycle round-the-world and the first black Africans too. This made our idea even more special to us because we would not just be riding for ourselves, but for our country and continent too. The little idea from the kitchen now became something we had to do.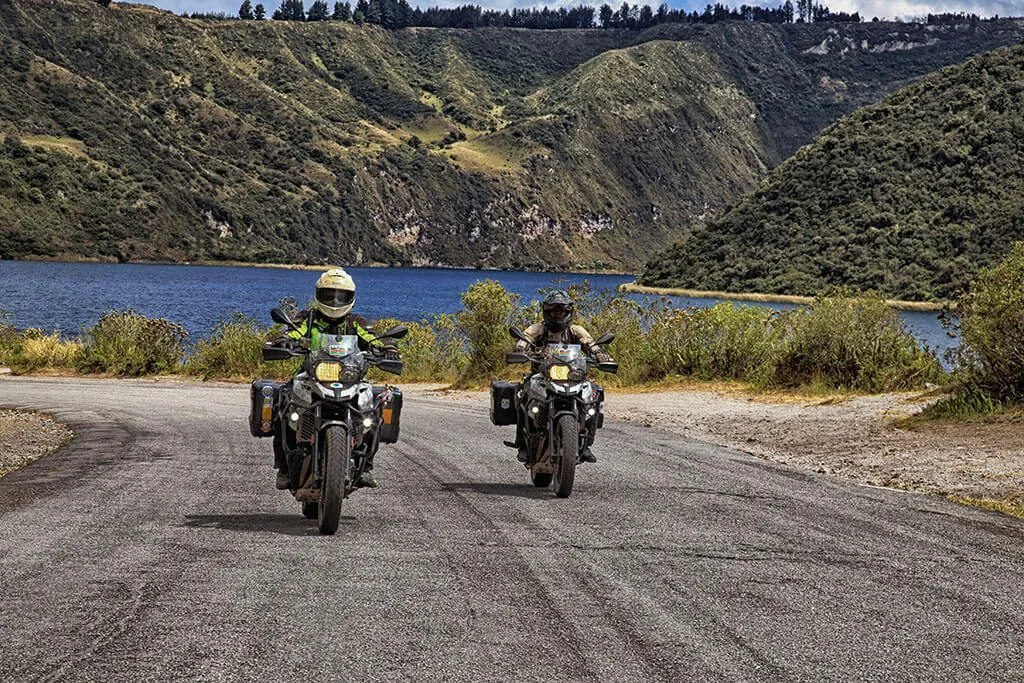 Nearly cancelled
But it nearly all fell apart. During the planning stages, we approached many organizations for sponsorship. As anyone who travels with their own vehicle knows, it can be incredibly expensive saving for a round-the-world adventure. We really hoped to get support for things like riding gear, helmets, camera, phones, food, boots etc. Anything that could be exchanged for marketing. In our preparation we saw how well sponsored and equipped the majority of travellers were and hoped for a little help too. Unfortunately, 99% came back with a no.
We are grateful to friends and companies who did donate though, like Indigo6 Kenya gave us some blankets, Bikers Garage for the tank bag, Auto Seal Ltd gave for tyre slime sealant, Adrenaline addicts Colombia for phone holders, Baobab Leather for a leather bag and card holders.
But getting sponsorship as an African has proved a very tall order. We're using brands which aren't African and not sold in Africa unless through a dealership.
We wrote to BMW for support. They declined our requests stating their sales in Africa are minimal. We believed we could give BMW decent marketing exposure in the African market being Africans riding BMWs around the world. But it seems to be mainly centred towards supporting European travellers for a European market. We tried plenty of companies, but there was never any interest. We will just have to keep knocking on those doors.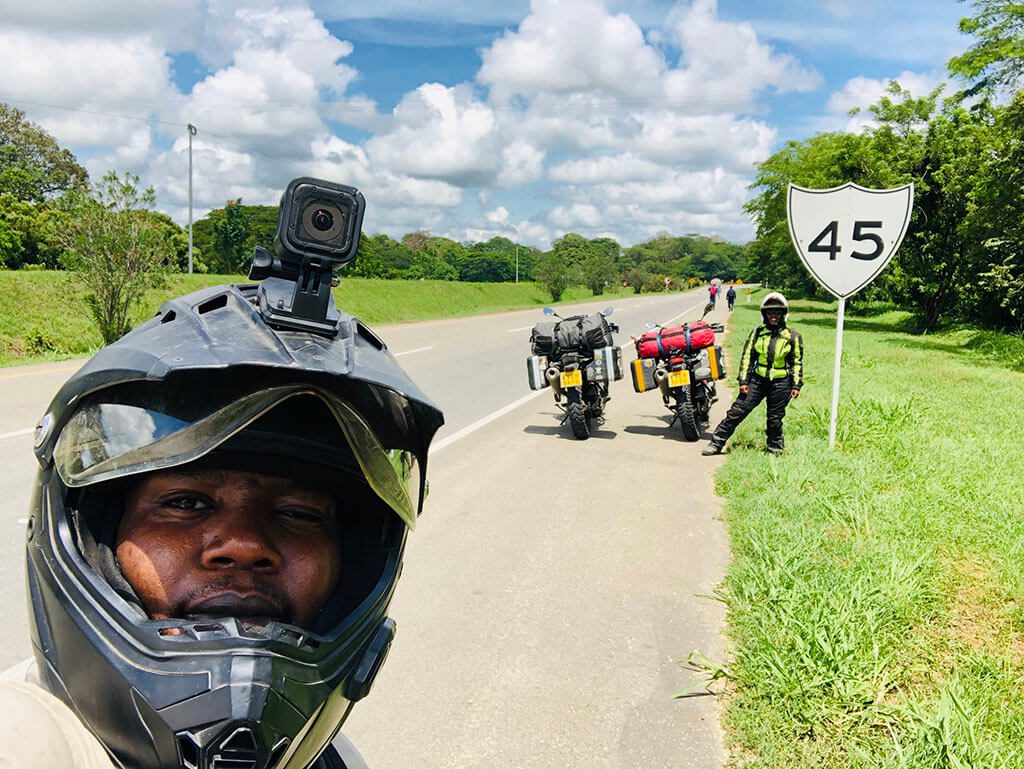 Decision time
Without any support, raising money hasn't been easy – it's an uphill struggle every motorcycle traveller knows. We didn't raise anywhere near enough and our date was closing in fast. With a lack of support, no sponsorship and short on finances, we contemplated cancelling the trip.
But we realised something. We're never going to have enough to travel the world, and even if we did, we had no idea how far into the future that would be. So, we decided to leave and just travel with what we had. We made the decision to get out there, stretch every coin as far as possible and when it runs out, then at least we can say we had a go and lived our dream.
It took two years to plan and prepare for this trip. What kept us focused was setting a concrete departure date. We no longer only owed it to ourselves, but to all Kenyans too… and we didn't want to disappoint either.
Get out there
We made the push, packed up and left home for the road on July 2 2018. We're now doing what we love and riding our motorcycles round the world. It's not the distance that's important to us, but the experience and we feel blessed to be able to do this together.
We have so far travelled through 17 countries and have been on the road for 16 months now.  We've travelled through Kenya, Uganda, Rwanda, Tanzania, Zanzibar, Malawi, Zambia, Botswana, Namibia, South Africa, Lesotho, Antarctica, Argentina, Chile, Bolivia, Peru, Ecuador, Colombia and are heading to Panama in next week.  The visa costs have been crazy and way beyond what we budgeted, but at least we haven't been denied any.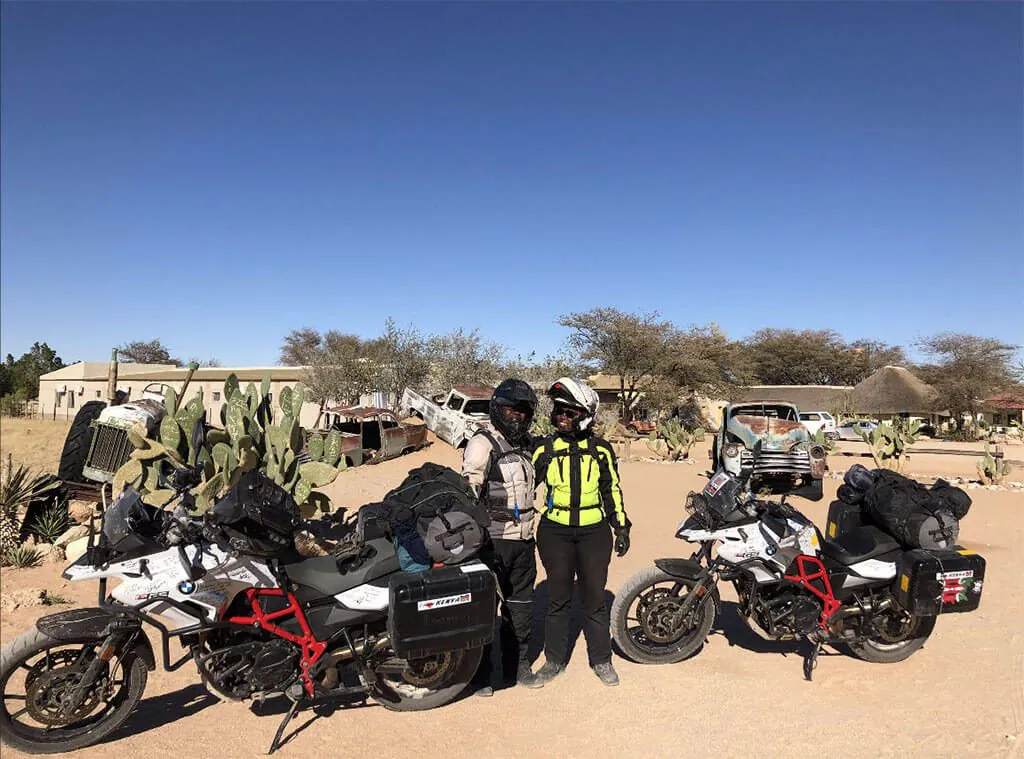 Your turn
We may be the first Africans to do this, but we won't be the last. There are many other people on similar adventures and on long and short-term trips. We envision many more taking up similar adventures and would like to see support coming from home for them. It's something that we would love to achieve with this adventure.
We have had some of the most beautiful and amazing experiences on our journey.  We've made hundreds of friends, been hosted and fed by amazing families, people have paid our bills in restaurants and we've also had our fair share of dropped bikes! We'll continue to make these memories together, travel the world, look forward to many more and support anyone else who wants to do the same.
Please note, this story, as well as all content on Mad or Nomad, is copyrighted and the property of the website. It is not to be redistributed or reused without permission.