We're using a 2009 Yamaha XT660R to travel the world. Here's why we chose it, what we think of it and how we prepared it…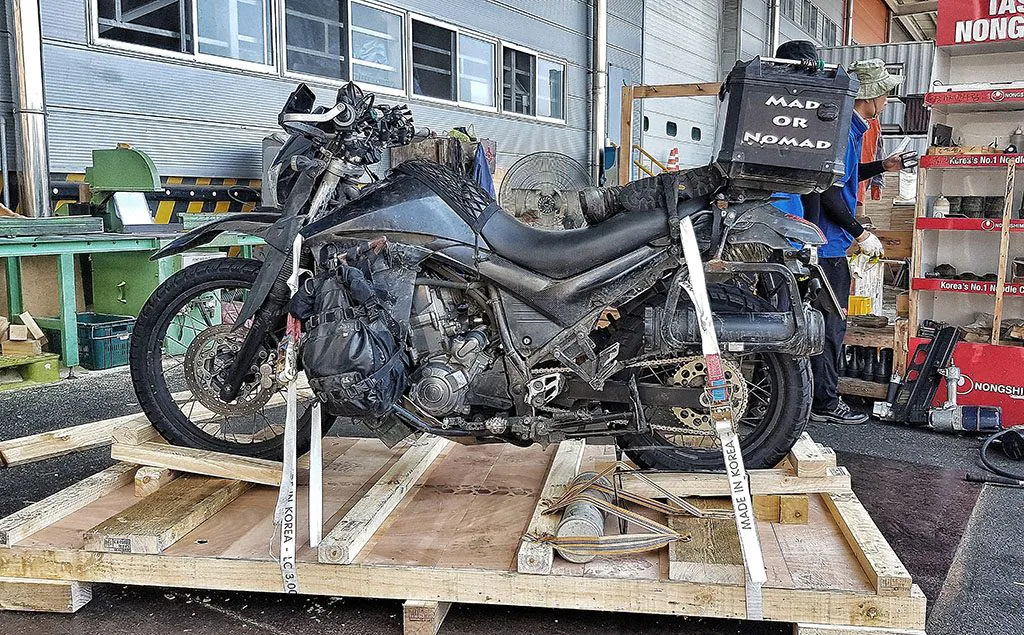 Yamaha XT660R Round-the-World
We're using a 2009 Yamaha XT660R for the trip. The reason we opted for the XT is because we already owned it!
Andy bought the bike brand new in 2009 and used it to ride from the UK to Iraq in 2011. It's a tried and tested bike that's been battered, bruised and abused. It has endured sandstorms, snowstorms, melted in +40C and froze in -15C, been up and over mountains, through deserts and covered around 70,000 miles so far.
However, the bike isn't that suitable for two-up travel. After riding through the Pamirs, the shock broke causing the frame and subframe to snap.
But the plan was always to buy a second bike once we get to Australia and have two bikes for the remainder of the journey. That'll take the pressure off the XT. The reason we didn't set off with two bikes was because it'd save a miniature fortune on shipping from Vladivostok to Japan, Japan to South Korea and South Korea to Cambodia.
We love riding other motorcycles and are always up for leaving the Yamaha behind to rent, buy and sell smaller bikes where it'd be too expensive to take our own. As long as we're on two wheels, we're happy!
For more info on the XT check out our bike reviews page!
Here's some articles we recommend you read next…