Here's a selection of the best motorcycle GPS trackers on the market today. This quick and easy article sums up what's on offer and their benefits to help you pick the right tracker for your motorcycle.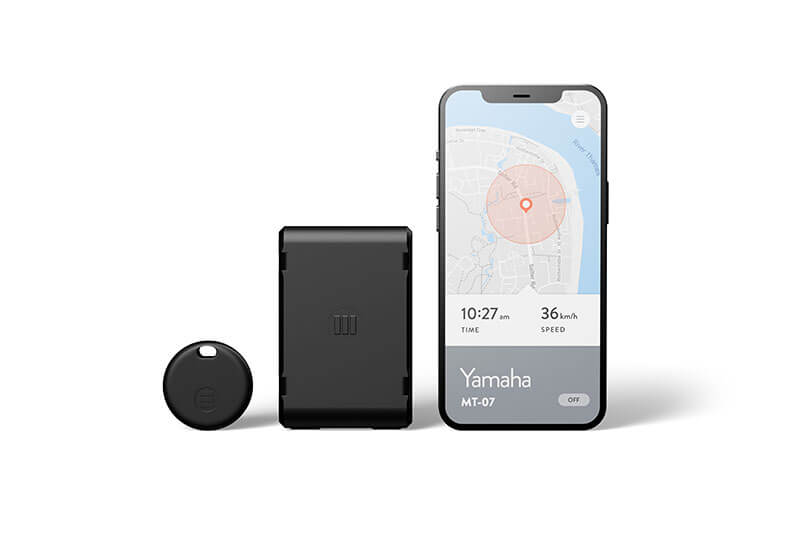 Motorcycle theft is rampant, but it's now easier (and cheaper) than ever to install a GPS tracker on your bike and safeguard it. There's a multitude of different trackers out there ranging from devices you can fit yourself including wireless systems to premium trackers that must be installed by accredited dealers. The mass majority of these trackers offer a free app that you can download on your phone to see your bike's whereabouts in real-time and also view your routes and riding history.
The more premium trackers will send an agent to secure your bike and have manned teams monitoring your motorcycle 24/7. If an alert is sent to the team from your tracker that indicates a theft is happening, they'll immediately call you and then liaise with the police – who are far more likely to attend the scene and attempt to retrieve your bike if a reputable company is in direct contact. This is why they have a higher success rate in recovering stolen bikes. 
However, bear in mind that most stolen bikes are left outside for a short while after they have been stolen to see if someone comes to fetch it via a tracker. So a tracker without a support team still has its benefits in this scenario. Remember, a tracker isn't there to prevent theft, it's to help recover your bike and that if you do install a tracker yourself, it should not be visible as soon as you lift up the seat. 
Before choosing a tracker, consider the types of service the manufacturer offers, how well you want your bike protected and what you are willing to pay in yearly subscription fees for it. 
Below, you'll find our recommendations for four GPS motorcycle trackers. The DataTool and BikeTrac trackers are the premium options with support teams. Monimoto and Rewire are self fit options, each with their own benefits. Which you go for will depend on your personal circumstances and the type of tracking system you're after. This article sums up their benefits simply to help you pick the right tracker for your needs. 
Monimoto 7 Motorcycle Tracker
Device: £129, (wireless, no installation required), Subscription: £36 per year, Monitored service: No
Riders are often put off by these devices because of the faff involved with installing them and the expensive subscriptions. So we're recommending the Monimoto 7 because it's a game changer – it's completely wireless and you can easily fit it yourself.
Download the app and register your device. Hide the tracker somewhere on your bike and that's it (standard AA batteries included and last up to one year). You'll get a key fob with the pack and when you're 100 feet away from your bike the setup is armed. If the device detects any movement, Monimoto will immediately call you and send you your bike's co-ordinates.
You can also track your bike via the app and it works internationally too. The subscription is around £36 per year and all done via the app. Easy, quick, no hassle and well priced at £129.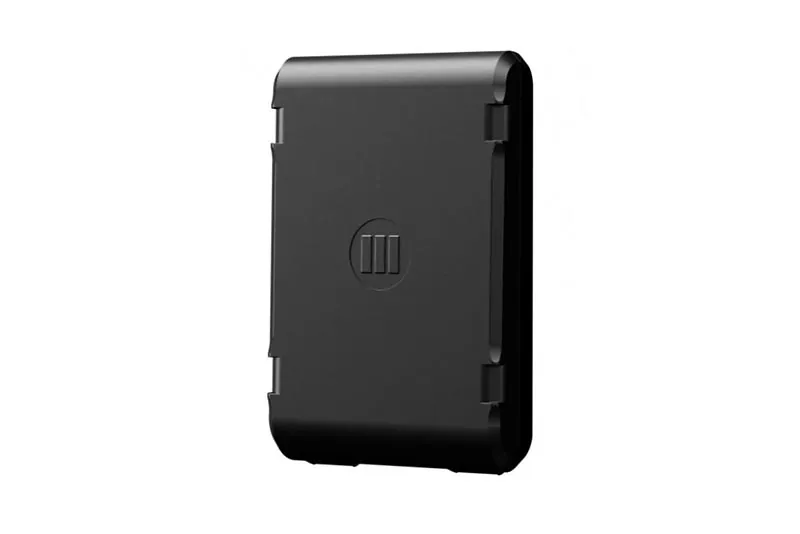 BikeTrac Motorcycle Tracker
Device: £299 (not including fitting), Subscription: £99 per year. Monitored service: Fully monitored.
The BikeTrac tracker must be installed on your bike by an accredited dealer. You'll need to purchase the device for £299, which covers the unit and wiring loom – it does not include fitment at the dealer (there's an additional charge for fitting). You're then looking at a subscription plan for £9.99 per month, £99 per year or even cheaper if you opt for a two- or three-year plan.
So, while we are talking more money here, you do get access to a 'Theft Response Team'. That means if the police aren't able to get to your bike in time, BikeTrac sends an 'operative' to your bike's location to secure it.
If your bike has been stolen, BikeTrac will contact you immediately and then contact the police to locate your motorcycle. You can also keep an eye on your bike and follow your daily rides and routes 24/7.
Impressively, BikeTrac claim they have a 94% recovery rate, so you're paying for a premium service with this one.
DataTool Motorcycle Tracker
Device: £359 (including fitting), Subscription: £109 per year, Monitored service: Fully monitored.
Datatool is a big name in the motorcycle tracker world. Like with BikeTrac, you also get a dedicated UK-based monitoring team who will contact you in case of suspicious movement or a theft. You can also see your bike in realtime via the app.
You're looking at £359 for the Datatool Stealth S5, but this includes fitting. The subscription plan is £9.99 a month or £109 per year with a further discount for a 3 year subscription. Interestingly, Datatool also offer a liftetime of ownership subscription for £599 too.
You'll get a host of extras with this GPS tracker like a smart app, battery status, built-in crash detection and an ultra-low battery draw.
And equally as impressive, Datatool claim a 96% recovery rate.
Rewire DB2 Motorcycle Tracker
Device: £34 (self-installation), Subscription: £59.99 per year, Monitored service: No.
The Rewire DB2 tracker is the cheapest on this list. The device costs £34 and you can connect it to your bike's battery via two wires yourself – easy (the battery will live on for a short while if it is disconnected or cut). It comes with a SIM card and works on pay as you go system. You simply have to top up and it's then active as and when you need it. It's £6.99 per month with discounts for longer subscriptions like £59.99 for one year or £119 for two years.
For the cheap price, you get plenty of features such as a nifty app where your bike's location is constantly updated in real-time. You can also view where the tracker has been and route history and will be notified of any alerts via text or email.
Read more on motorcycle safety and electronics
Thanks for checking out our Best Motorcycle GPS Trackers Guide. We hope you enjoyed it! Here are a few more articles on motorcycle safety and electronics that we recommend you read next. 
ps. We may receive a small commission, at absolutely no cost to you, if you purchase any products using the links on this page. We're not sponsored by anyone, are completely impartial and don't run ads. So this helps us keep the site running. Thank you for your support.
Liked that? Try these next…
Let us know what you think of this Best Motorcycle Trackers guide in the comments below. We'd love to hear from you if you have any suggestions or , questions.