Sub Zero's down jacket is the Swiss army knife of thermals. It's versatile, packs up small, is lightweight, packed with pockets and features and perfect for what we need. It's the only thermal we carry and the only one we need.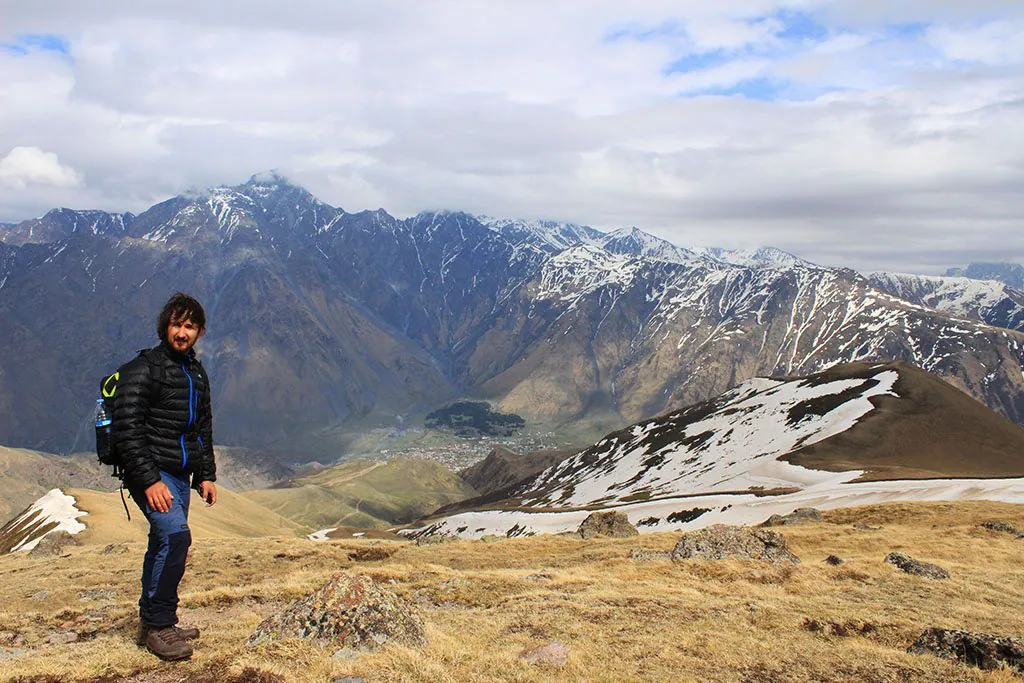 Sub Zero Thermal Jacket Review
Snapshot
Price: £169.99
Time tested: 8 months at time of writing
Testing conditions: From the Kazbegi Glaciers of Georgia to freezing mountain passes in Tajikistan. Worldwide, camping, motorcycling, trekking and hiking.
Durability: 5⁄5
Fit and comfort: 5⁄5
Looks: 4⁄5
Value for money: 4⁄5
Where to buy: amazon.co.uk/subzero
About the gear and how we use it
Sub Zero is a British firm who specialise in thermal gear from lightweight base-layer thermals to mid and outer layer clothing. The jacket we've been testing is their insulated down jacket, which can be used as a mid or outer layer. We chose this jacket as it's perfect for our needs.
We wear it under our motorbike jackets when the temperature plummets (double it with a heated jacket and you're unstoppable!) and we also wear it as an outer jacket when hiking up mountains. And it can be packed up into a small stuff sack and chucked in our pannier bag when not in use.
Materials
Sub Zero say the jacket is made using 'polyamide mini ripstop shell fabric that is extremely breathable, windproof and water repellent' and filled with 'the finest grade of ethically sourced European hydrophobic goose down and feathers to a composition of 90/10'. They also say the jackets have a total down content of 132g making them one of the warmest in their class.
Features
The jacket comes with an inside pocket, a chest pocket and two hand pockets, all are zipped and there's an additional non-zipped elasticated interior pocket too. The main zip runs all the way up to the chin (which has a soft material protector at the top for the chin) and the zip run has a wind protector flap running behind it. The cuffs are elasticated and the waist uses a drawstring to tighten it up to your body making for a snug fit. It also has a slightly longer lower back drop, which stops the cold from biting your lower back when sitting down or riding.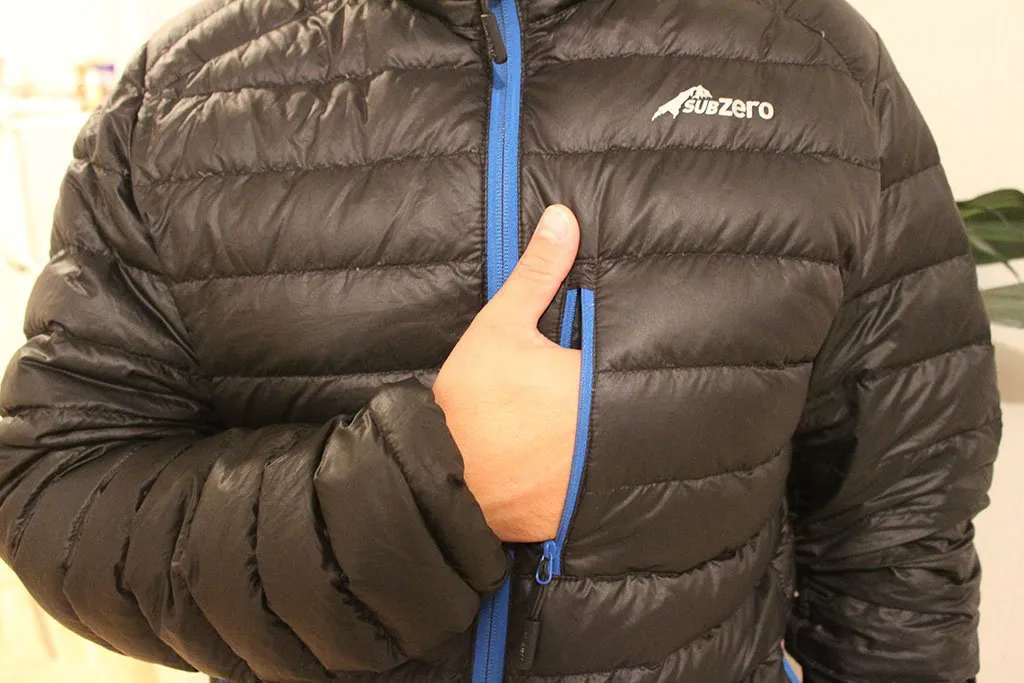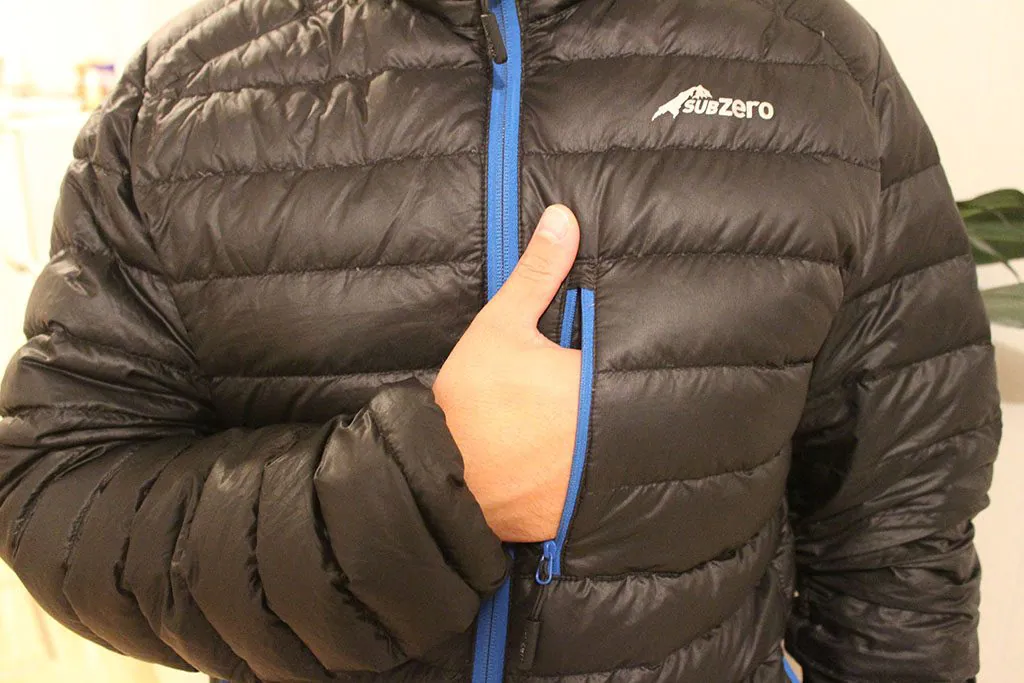 What's good?
We needed a single, versatile jacket that we could use in a variety of situations on this trip. After much consideration we went for the Sub Zero down jacket and we're so glad we did. Here's why.
We needed a thermal that could be used under a motorcycle jacket, and used as an outer jacket when hiking, pack away small when not in use, be waterproof, windproof and breathable and light – all at the same time. And the Sub Zero met the challenge.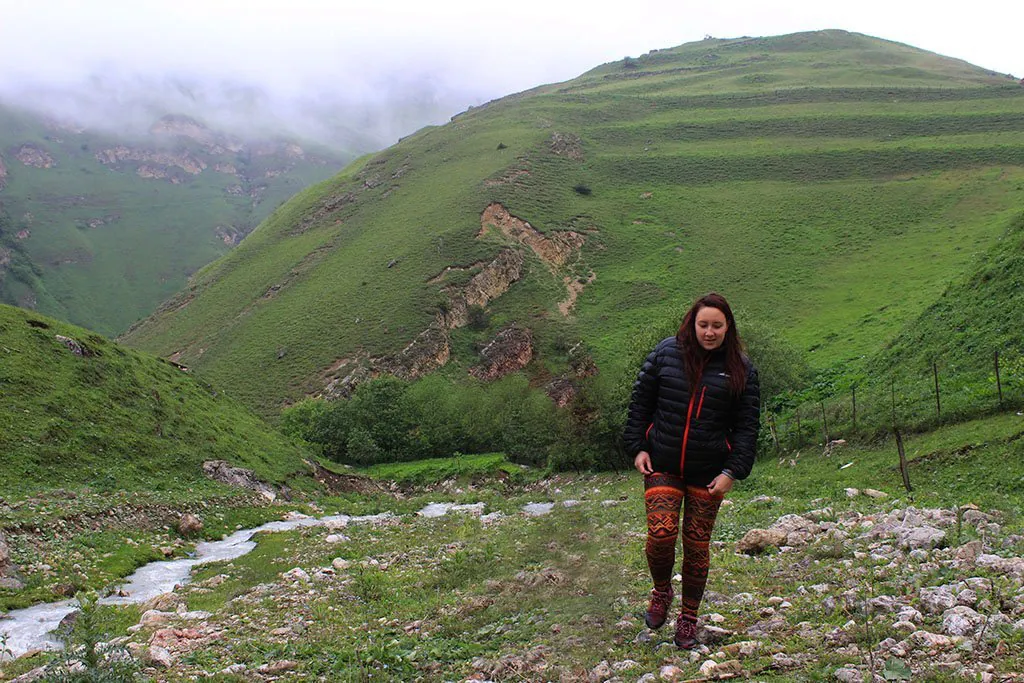 We use the jacket as a mid-layer under our bike jacket. It's soft, lightweight, not bulky, compresses exceptionally well and keeps the warmth in. When the weather dropped to -15C we just zipped on our Sub Zero, instead of having to put half a dozen thin layers on and feel restricted in our bike gear. The extended lower back meant that it could also be tucked into our trousers and protect our lower backs as we were riding. The high neck and chin guard is also much appreciated on cold days and the elasticated cuffs mean the sleeves don't ride up our arms when putting big motorbike jackets over it.
But as well as riding, we also needed a jacket that would act as our outer layer on a daily basis when hiking and trekking. And the Sub Zero has been perfect for that. When hiking to the Kazbegi mountains in the north of Georgia we wore the Sub as our outer layer, where it battled strong winds and rain. The material is waterproof but the stitchings aren't, it is a thermal first and foremost so for full-on rainy days you'll need a proper rain jacket as well. But for the odd shower it holds up well and dries fast. If the temperature really drops then you can easily wear base or mid-layer thermals underneath too, as the fit allows for extra garments.
Packing up small
As we're motorcycling round-the-world, the temperature changes drastically and we can go weeks without any cold weather. So, the final necessary criteria was that the jacket packs up small and can be put away when not in use. The Sub comes with a drawstring stuff sack, and when packed up is light and easy to store in our bags. We started the trip with a big bundle of thermals which took up too much space. Now we only have this.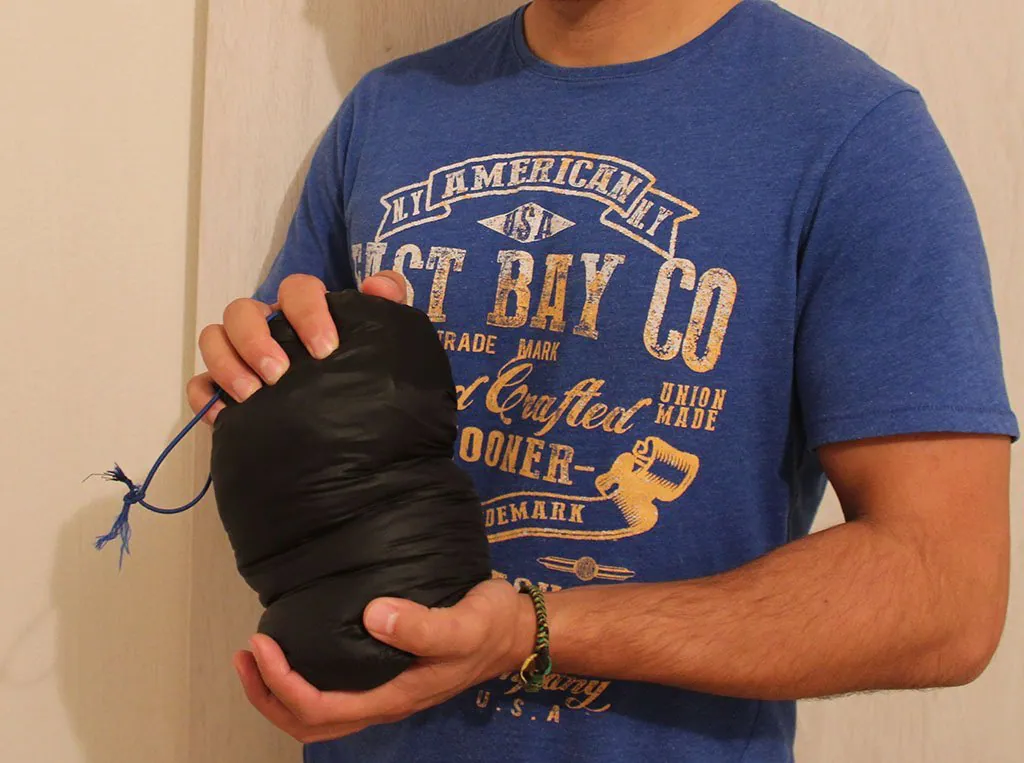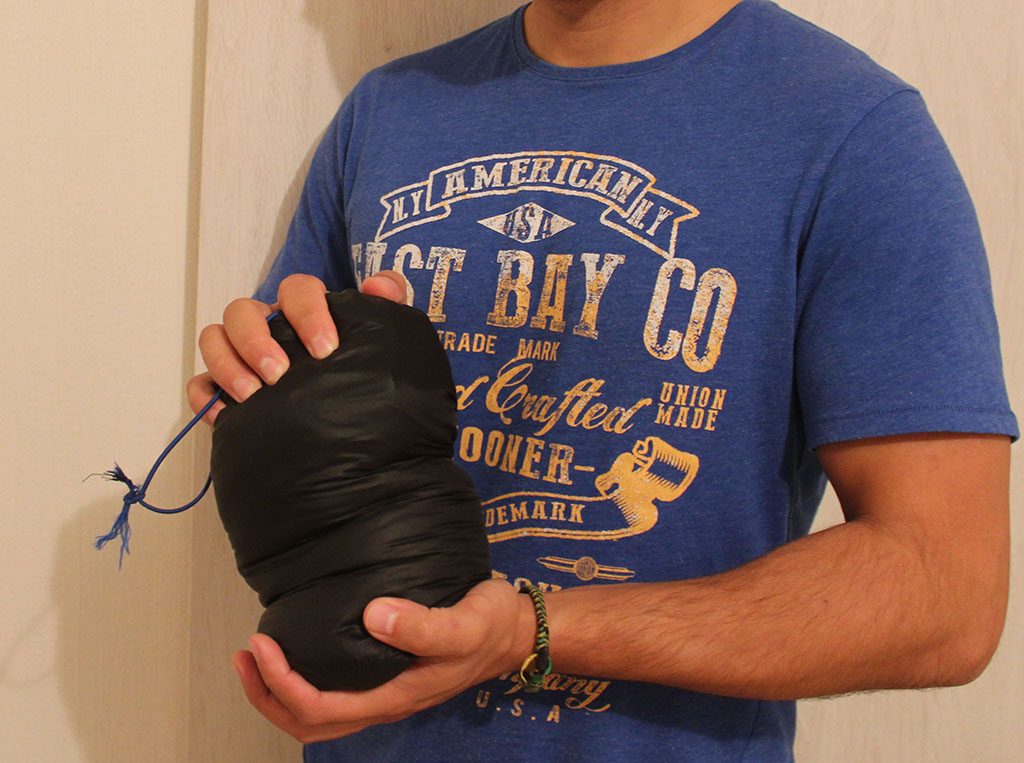 What's not?
We tried dozens of jackets before settling on the Sub Zero. Alissa in particular noticed that many of the other jackets were far more flattering and fashionable with more of a waistline. But we decided to opt for function and practicality over that (thankfully). But style may be more important to some people and so it's worth noting.
The only other thing is the hefty price tag, you're paying a premium but getting a quality product in return. In eight months of near continuous use, ours show no signs of wear and tear, no damage to the stitching, all zips work perfectly with no snags and the jackets look like the day we got them. And that's after wearing them through snow covered forests, on the motorbikes, to walk around town, hike mountains and clamber through ravines. They've had a hard life so far and haven't failed to impress.
However, the stuff sack drawstring did break on both our jackets and we had to tie them back up.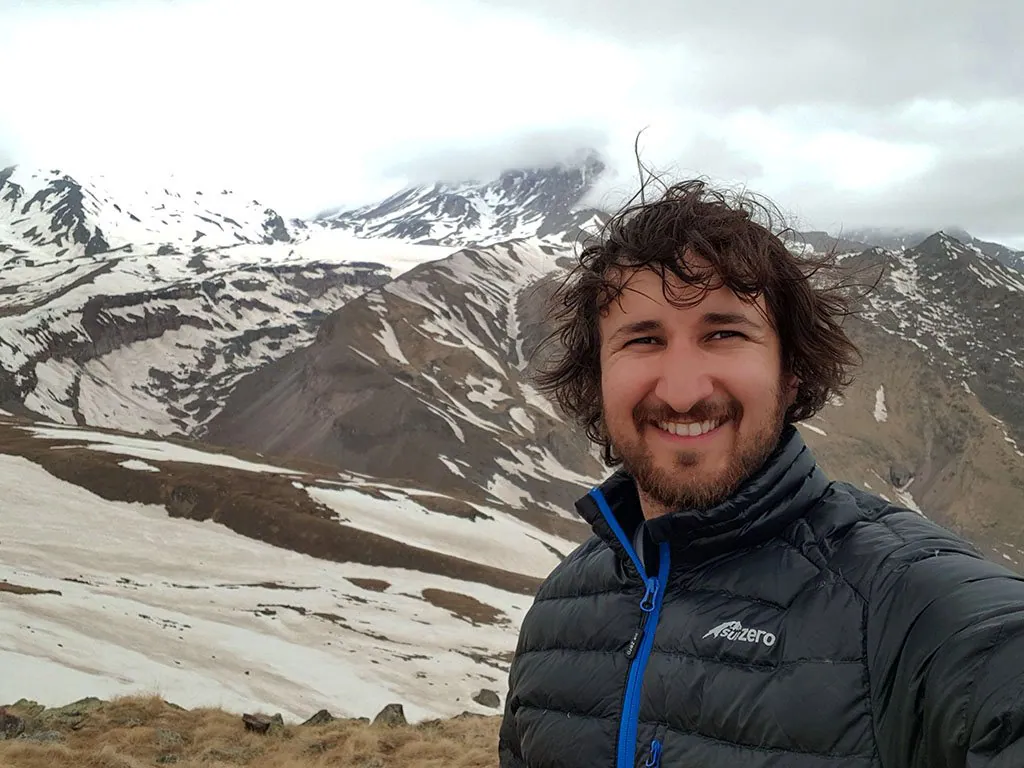 Round-up
Sub Zero's down jacket is the Swiss army knife of thermals. It's versatile, packs up small, lightweight, packed with pockets and features and perfect for what we need. We wear it under our motorbike jackets, where it compresses and allows us to move around freely.
It packs up small when not in use and saves so much space. It works brilliantly as an outer jacket for cold mountain hikes. And we wear it as our everyday jacket when walking around town. It's the only thermal we carry and the only one we need.
UPDATE: We've now had these jackets for a year and a half and couldn't be happier with them. They've proved to be extremely durable, easy to clean, super lightweight and we've had no problems with them. We highly recommend these SubZero thermal jackets.
Sub Zero Thermal Jacket Review: Total score: 18⁄20
ps. We may receive a small commission, at absolutely no cost to you, if you purchase any products using the links on this page. We're not sponsored by anyone, are completely impartial and don't run ads. So this helps us keep the site running. Thank you for your support.
Read more on Adventure Bike Gear
Thanks for checking out our Sub Zero Down Jacket Review. We hope you enjoyed it! Here's a few more articles on motorcycle clothing that we recommend you read next. 
We'd love to hear from you! Please leave your comments below.