Song Kol is a beautiful blue pearl of water surrounded by rolling green hills. Dotted around the lake are traditional yurt camps, filled with families well prepared to offer travellers a real taste of nomadic life. Here's everything you need to know before you go…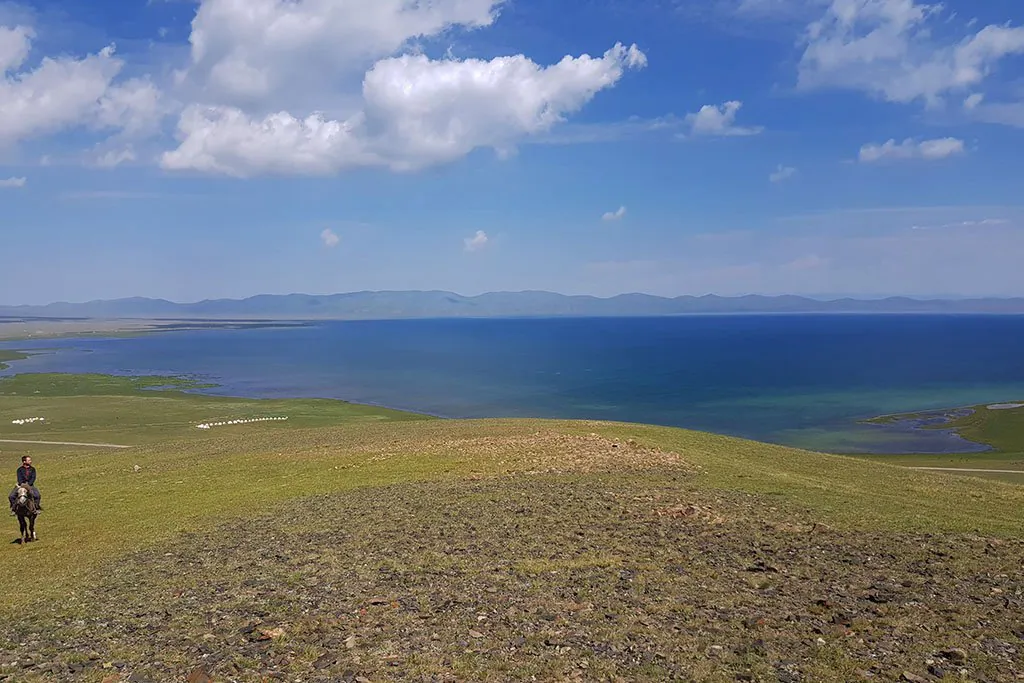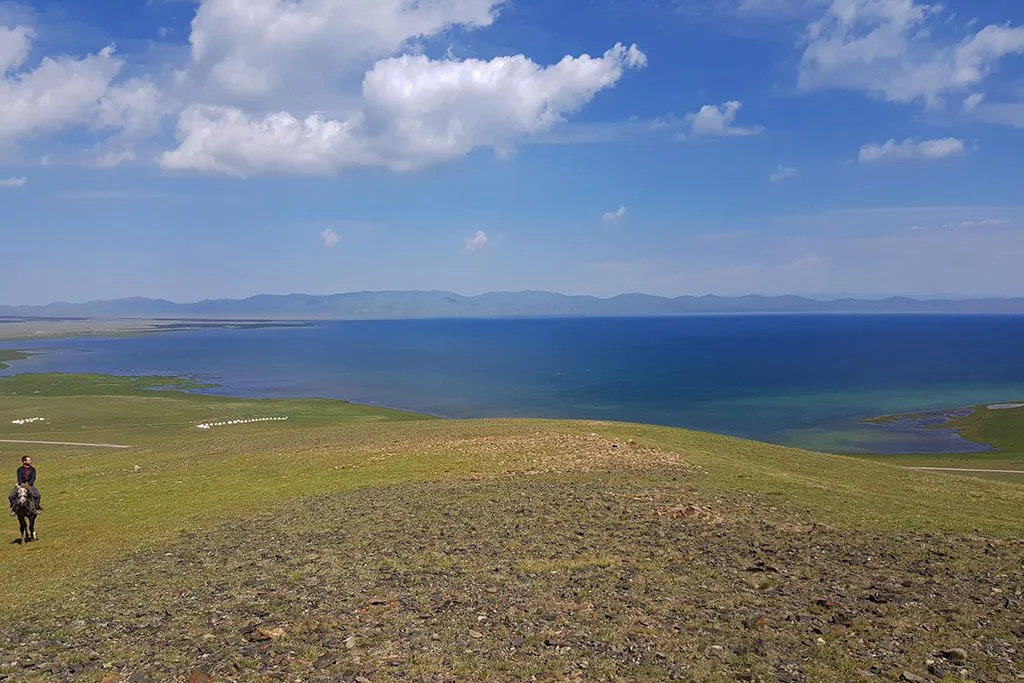 Song Kol Lake, Kyrgyzstan Motorcycle Guide
Visit, rent a horse, live in a yurt and it'll just be you, raw nature and only those who are willing to live there. Song Kol is incredible and you are going to love it.
Here's all the information you need to have an amazing time in Song Kol (commonly written as Song Kul or Son Kol) and answers to all of the most commonly asked questions. Leave us a comment if we've missed anything and we'll update the page!
How many camps are there in Song Kol, and which one do I visit?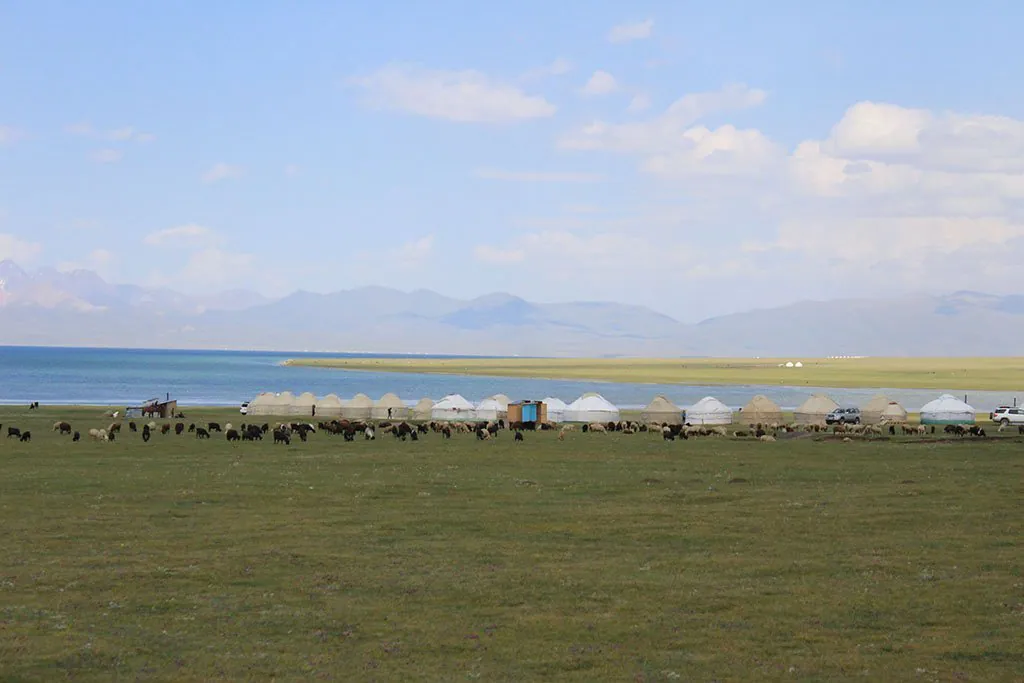 There are three main yurt camps along the southern shore road along Son Kul. However, there are plenty of smaller yurt camps dotted all over the place and far less touristy than the three big ones. It will mainly be a matter of how you're travelling. If you have your own vehicle you can chop, change and check out different camps.
There are also plenty of camps along the northern shore. Prices will be the same no matter which one you visit. The one we stayed in is 'Yurt Camp SonKol-Land Mirlan'. There's a large sign out front and it's the first one you'll pass as you ride or drive along the main road from Osh (we left a review on I.Overlander so it should be easy to find).
Do I need to book in advance?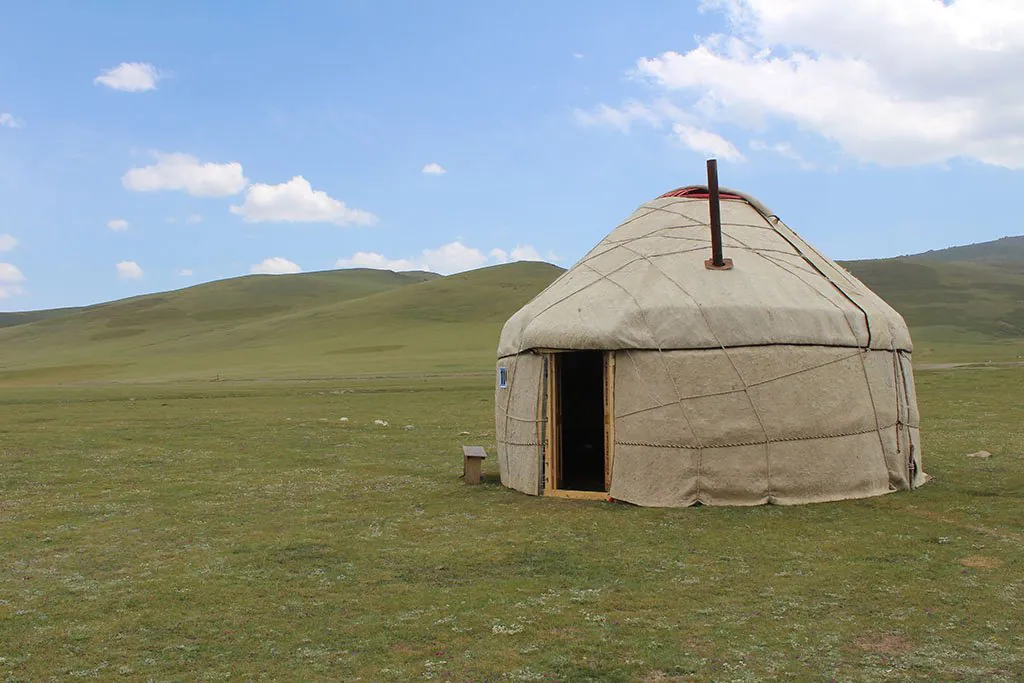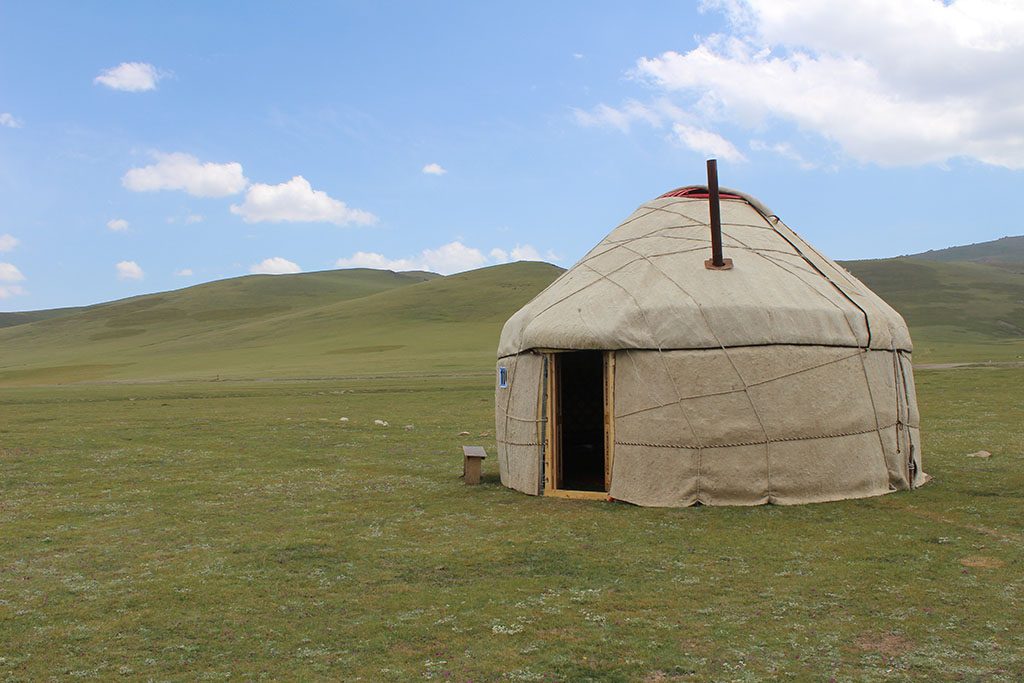 No, you don't need to but you can. If the camps are fully booked then there are plenty of other families and yurts willing to take tourists in. Don't forget that there is no phone or internet signal in Son-Kul.
What are Song Kol Land Mirlan's contact details?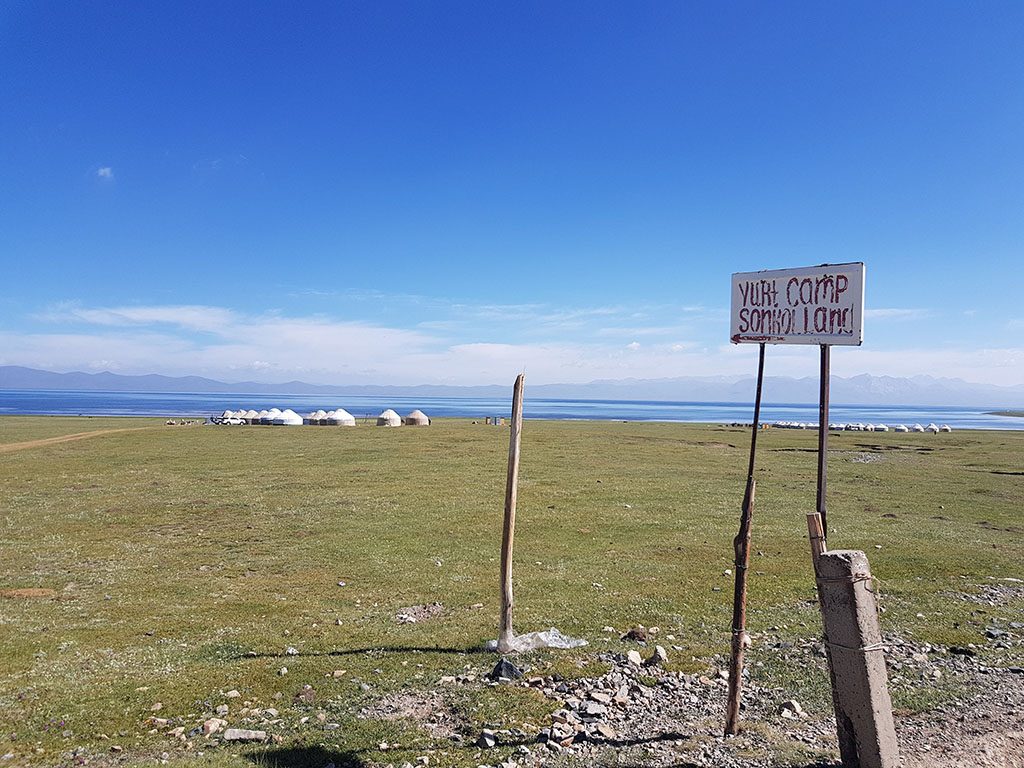 Here are the contact details for Yurt Camp Mirlan:
Instagram – yurt_camp_mirlan
Facebook – Yurt camp Sonkol-land Mirlan
Email – saikal.bakaeva@gmail.com
Phone and Whatsapp +996 (709) 56 30 55
Located on the southern shore of the lake
Who do I speak to when I get there?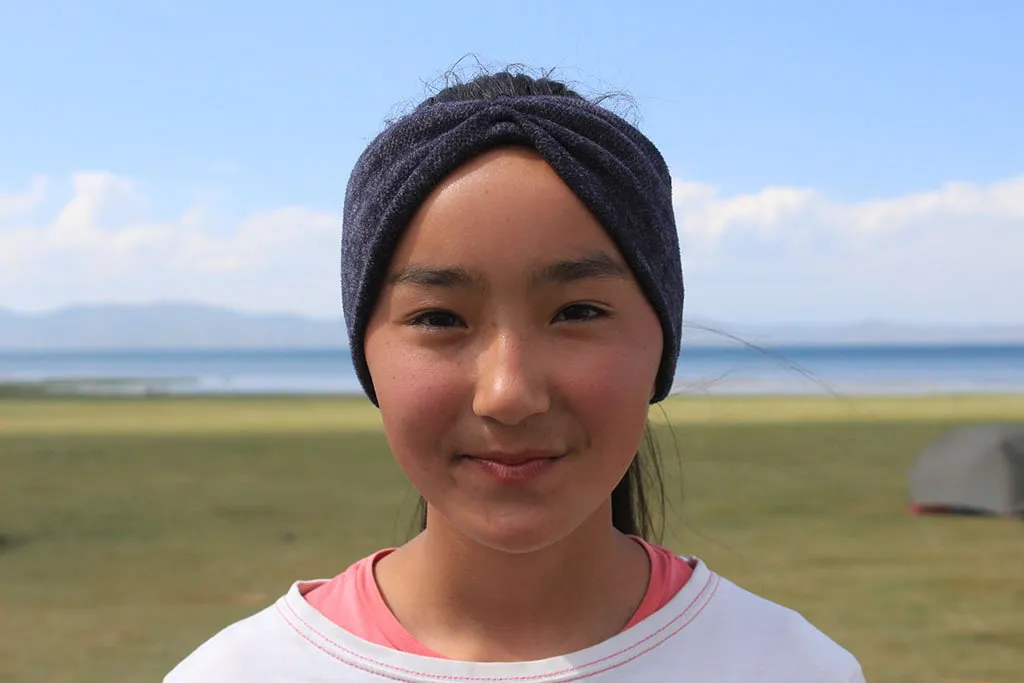 Make sure you say hi to Meridiana, she speaks great English and will arrange everything for you (despite being only 12 years old at the time of writing).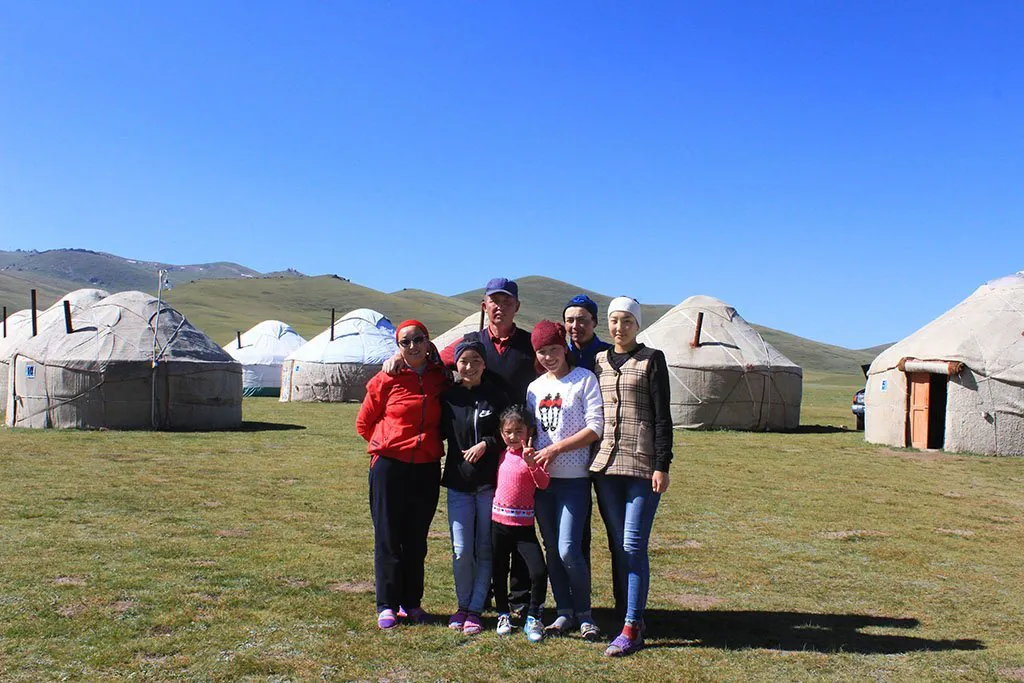 When should I visit Song Kol Lake?
The Yurt camps are open to tourists from 15 May – 20 October. The best time to visit is between June and July as the weather is warmest. The closer to October the colder it is.
What about the weather?
Even if you visit slap bang in the middle of July, the weather can still be unpredictable. It's 3016m above sea level and can get cold. You could have a still, sunny and warm day and be woken in the middle of the night by howling winds which pummel the camps the following day. Plan and pack accordingly.
How much is it to sleep in a yurt?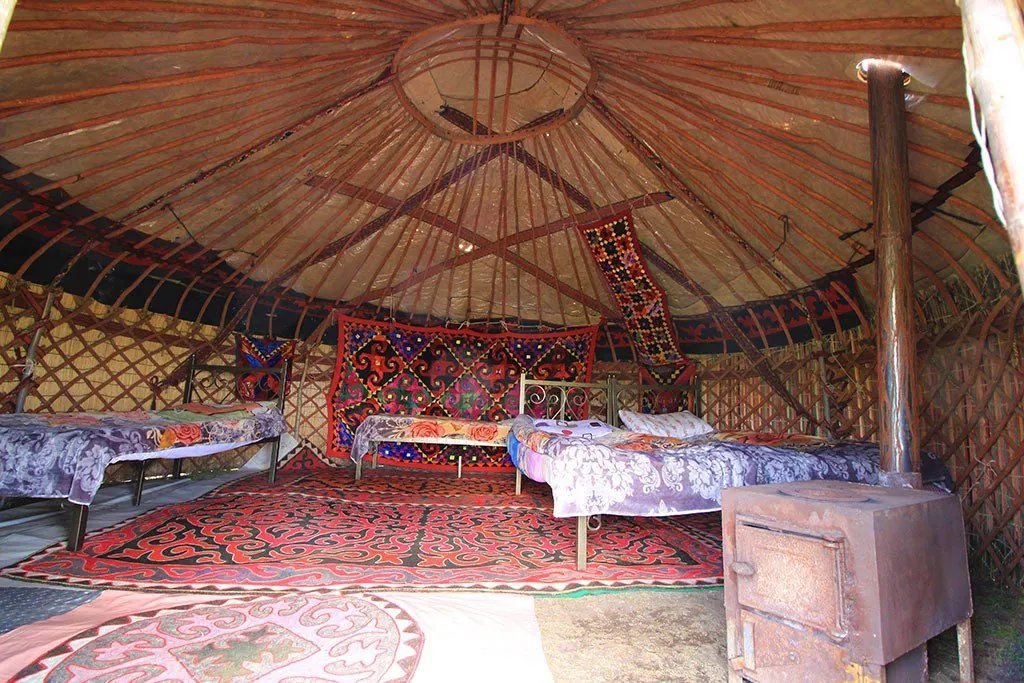 A private yurt is 1000SOM per person per night. Yurts have anywhere from three to five beds. Remember that prices are per person, not per yurt. The price includes a hearty breakfast and dinner (if you don't want to pay to sleep in a yurt then breakfast is 150SOM and dinner is 300SOM). The yurts are heated at night and electric lights come on at night (there are no charging points or sockets though). There are outside toilets and sinks, which are very clean.
What's camping like at Song Kol Lake?
You can camp in your own tent (or in your own vehicle) for free. You'll only pay for the food you eat.
What about showers?
There is a shower room at the camp, which is incredible! It's basically a hot box sauna, which they heat up with fire wood and coal. It's 200SOM per person.
What services does the camp offer?
Horse riding, traditional horse games, folk show, felt making, local guides and yurt assembling.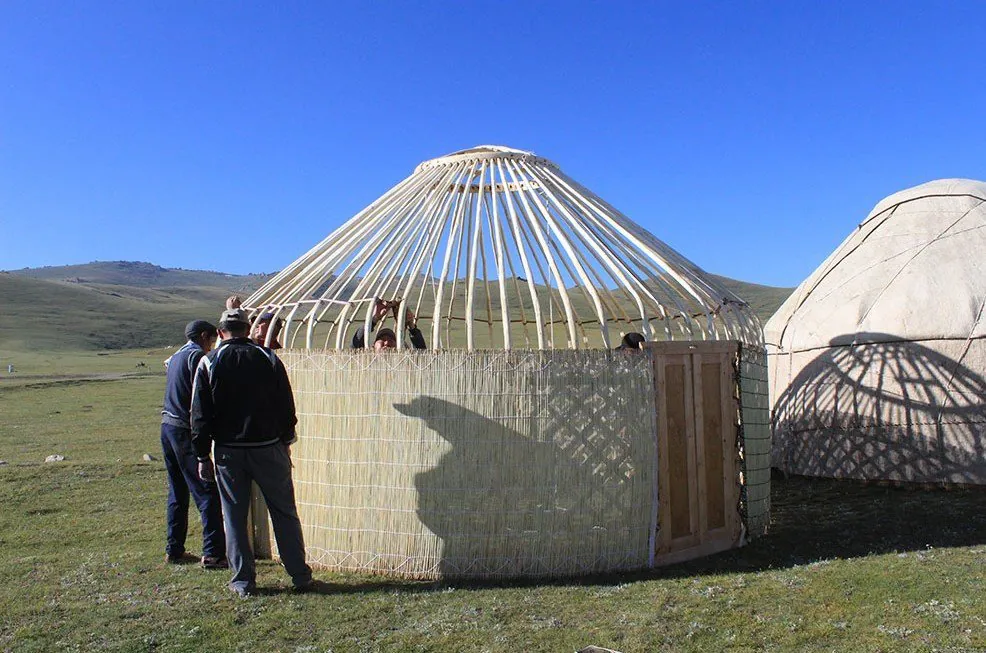 How much is horse riding?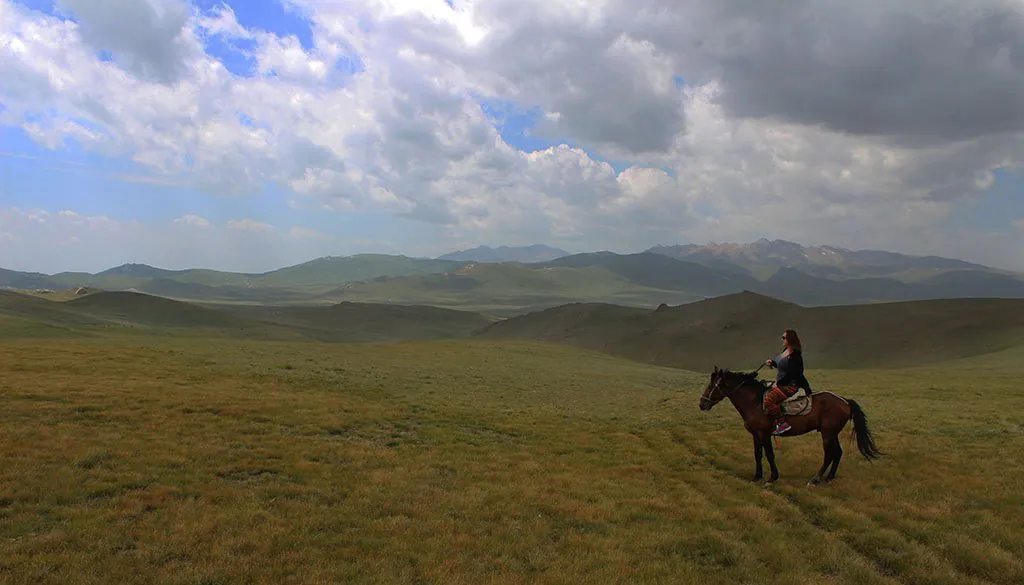 Horse riding in Song Kol is a must. To rent a horse is 250SOM per hour. You don't need a guide, but if you'd feel more comfortable with one you'll need to pay for his horse on a per hour basis and between 500-700SOM for him. The horses are well trained, well looked after and obedient (most of the time). You can rent a horse and just ride off up into the mountains for the day for next to nothing. It is an incredible experience.
READ MORE: How to go Horse Riding in Song Kol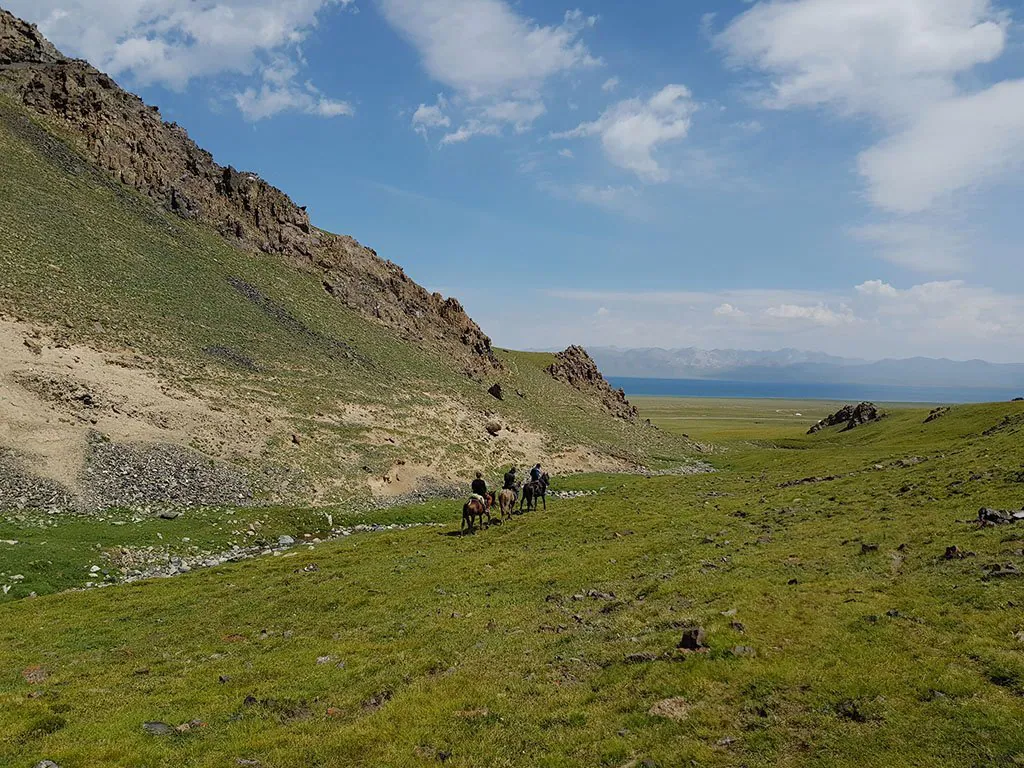 The camp can put on horse games for guests too. This is priced at 6000-8000SOM for 15 people, lasting 1hr30.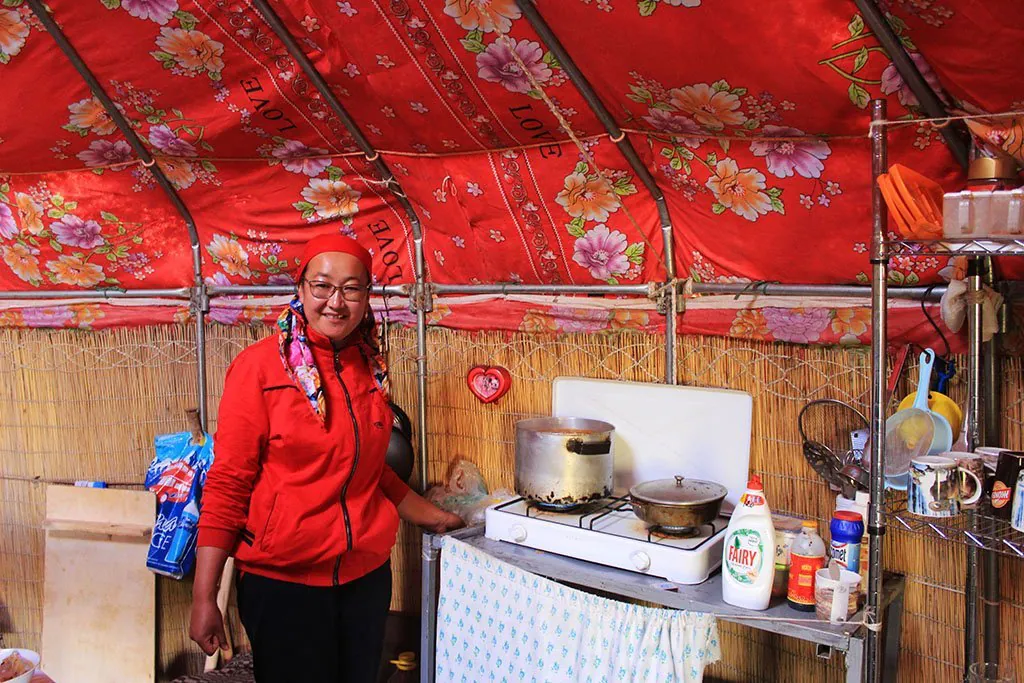 The yurt camps sell water, beer, wine and petrol. Remember that you're high up so it's warm and sometimes windy during the day but cold at night. There are no shops around either. Most yurt camps will also provide lunch for around 300SOM.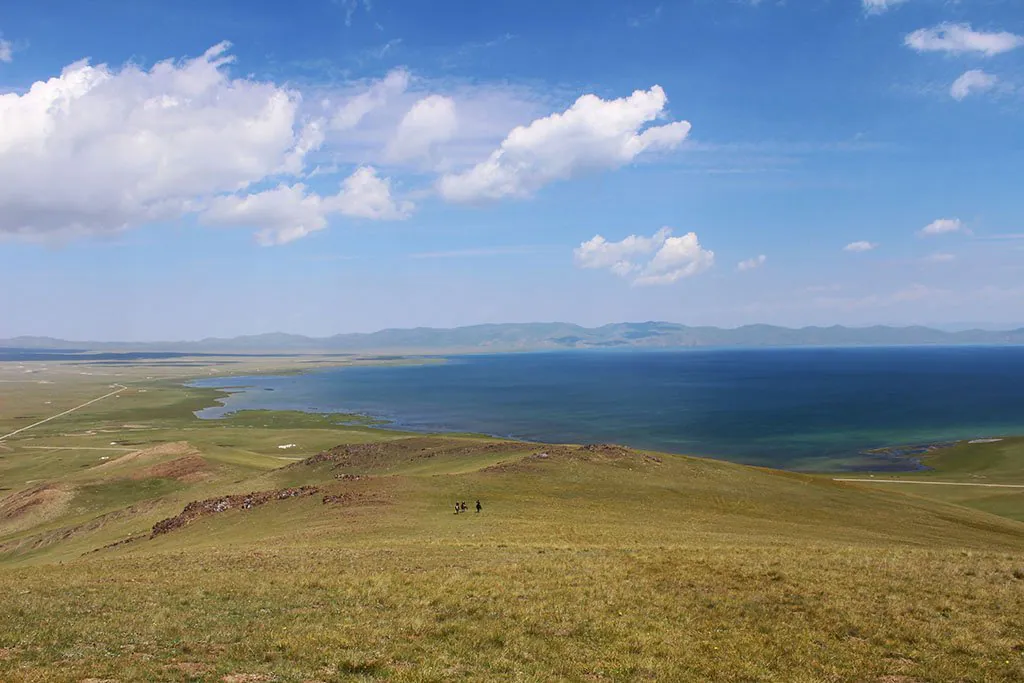 Join a tour
If you'd like to join a tour in Lake Song Kol and ride horses with a guide, we recommend booking onto this one from Viator. 
Read more on Motorcycle Travel in Kyrgyzstan
Thanks for checking out our Song Kol Lake, Kyrgyzstan Guide. We hope you enjoyed it! Here's a few more articles on motorcycling in Kyrgyzstan that we recommend you read next. 
Liked that? Try these next…
ps. We may receive a small commission, at absolutely no cost to you, if you purchase any products using the links on this page. We're not sponsored by anyone, are completely impartial and don't run ads. So this helps us keep the site running. Thank you for your support.