Serbia, Skulls and Skiing in the Bulgarian sun… what more could you ask for?
A Serbia and Bulgaria Motorcycle Adventure 
Waiting in Slovakia for three weeks put a huge dent in our plans. We had to be in Bansko, Bulgaria for 2nd February to meet our friends from the UK for a skiing trip and were now well behind schedule. With a broken brake light, burnt bags and still overloaded we made a run for it.
We raced to Hungary, bombed round Budapest and dashed to a little farm in the middle of nowhere for a night with two cool Hungarians, their 2 horses, 2 dogs, 3 cats and 12 chickens.
We made our way into Serbia, visiting Novi Sad, Belgrade and Nis – where we couchsurfed with a chap named Mirko. Mirko took us on a tour of his city; to his favourite breakfast place, sweet shops, thermal spas, incredible views above the city and to the infamous and creepy Skull Tower.
Back in 1809, during the First Serbian Uprising against the Ottoman Empire, a huge battle took place where 3,000 Serbian rebels were attacked in the Battle of Cegar. The Serbs were outnumbered and their commander knew they would soon be overrun and impaled on stakes (a typical Ottoman punishment). So he decided to blow everyone up (including himself) along with Ottoman soldiers by shooting at his gunpowder store. The opposing commander ordered that a tower be made from nearly 1000 skulls as a warning to potential future rebels.
But Serbia wasn't all about skulls, Mirko sneakily arranged for us to go on a Serbian Radio Station… classic Mirko. Sweaty, unwashed, knackered and with no preparation we were dropped in front of a microphone and asked questions about our trip that even we didn't know the answers to. Here's the embarrassing video!
From Serbia we made another dash to Sofia, Bulgaria before heading to the ski town of Bansko to meet up with our crew from the UK for a week of epic skiing and boarding. There were plenty of crashes, tumbling down mountains, hot chocolates, games, food and more spectacular crashes but we loved it.
On the first day, without practice, rusty as hell and with complete skiing beginners in our group we accidently ended up on a red run first. Fog engulfed the entire route, the wind threw us in all directions and the snow caked our goggles, leaving most of us sliding down the mountain head first on our bellies. Unfortunately, the crashing didn't stop there either with Simon flipping his snow-mobile and pinning him and Alissa underneath. I raced towards the crash, guided by the faint glow of their headlight pointing towards the sky and muffled screams. Sweating and panicking, I found them motionless on their backs, legs stuck under the steaming machine, snow-flakes burying their faces… unable to speak as they were too busy crying of laughter. Luckily our chalet's hot tub and sauna eased the bruises.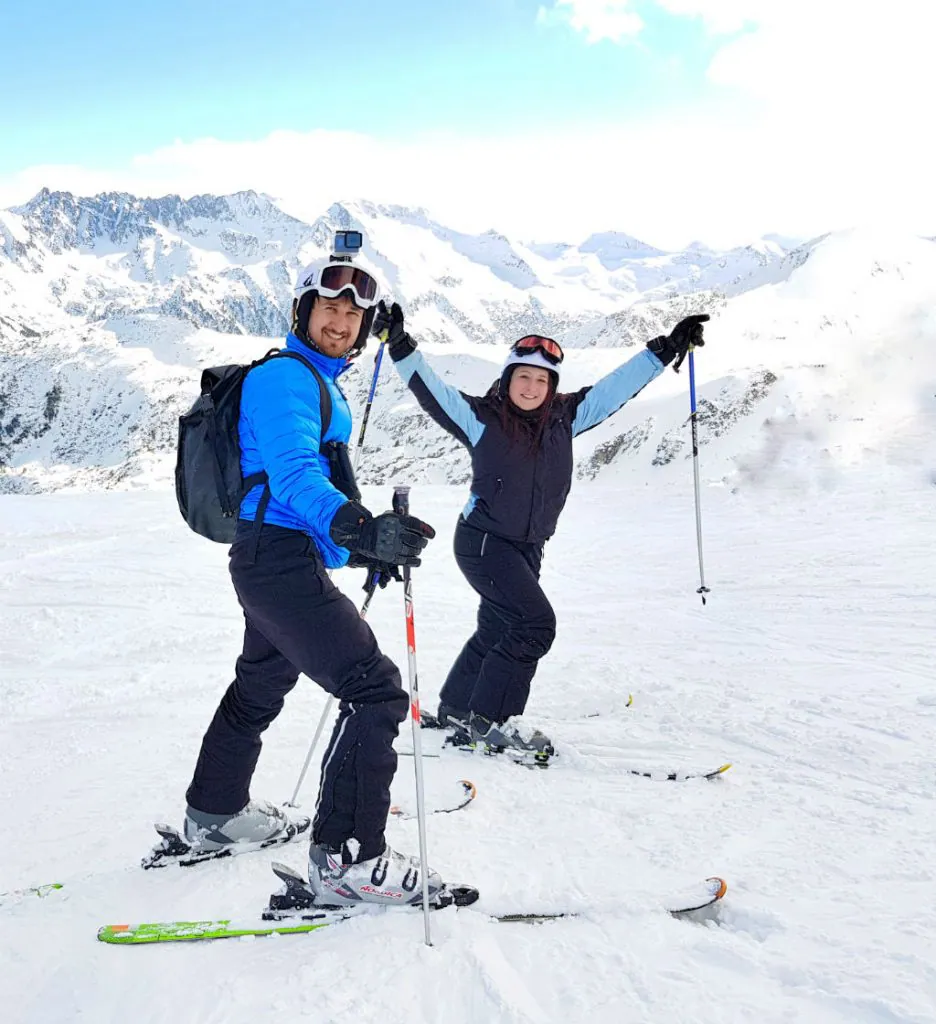 We had only been gone for five weeks, but skiing with good friends and family was the most fun we had since leaving home, so it left lumps in our throats when they boarded the bus for a flight back home. Now once again we're left alone in the snow, wondering which way to go…
With thanks to:
Domaszek, Hungary
Gyorgy and Janka for being great hosts, for the beers, dinner and being such good people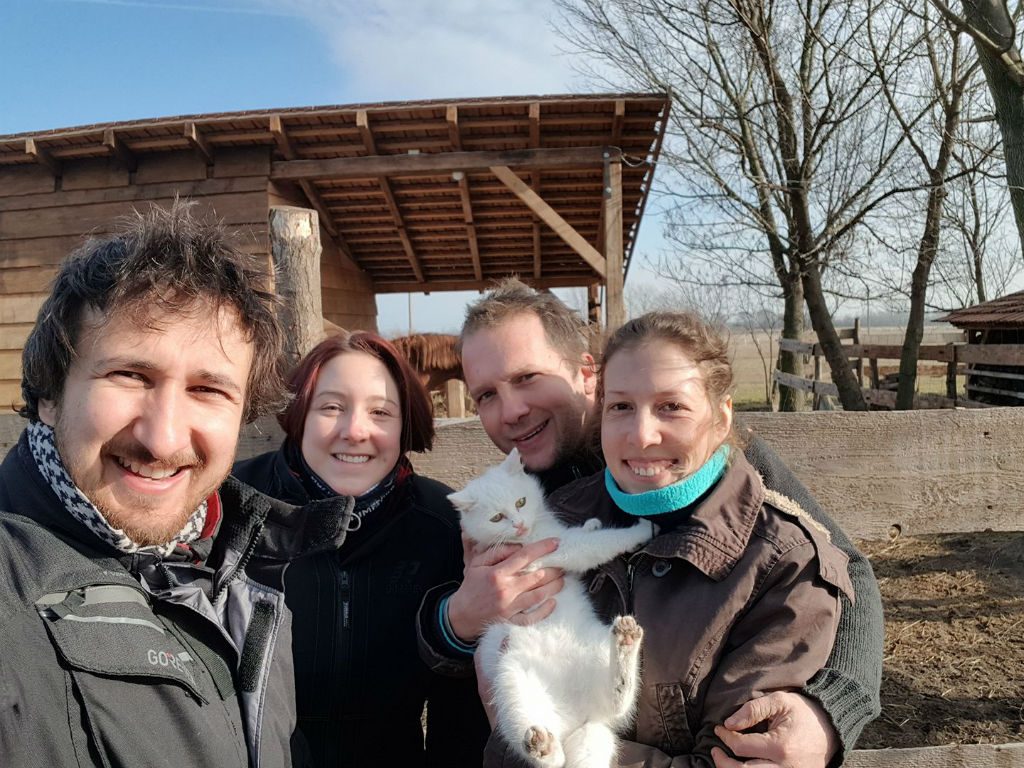 Nis, Serbia
Mirko for showing us around your city and being the best singing tour-guide ever!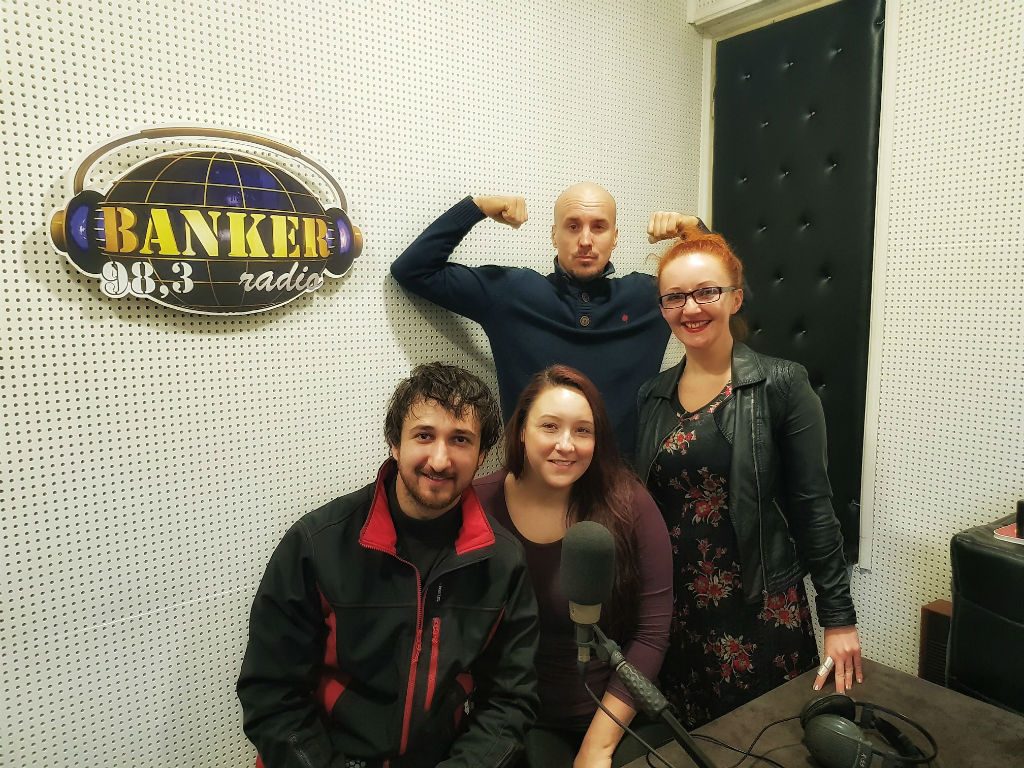 Bansko, Bulgaria
Simon, Emma, Rich, Kim, Alanna, Tamsyn, Rob, Amber and Eddie for being epic friends and family!
Liked that? Try these next…
We'd love to hear from you! Please post your comments here…