Scotland Motorcycle Rentals and Tours
Here's our recommended motorcycle rental and tour companies for Scotland.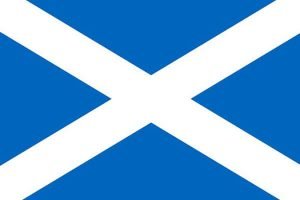 "We are voted No 1 in Scotland for Motorcycle Hire & Tours. We let our feedback do the talking, check us out online."
Services: We offer everything from motorcycle and equipment hire right up to fully bespoke tours around The Highlands & Islands of Scotland, the UK and  even into Europe.
We handle motorcycle rentals under the NC500 Moto Experience website and tours under Haggis Tours. It's one and the same company.  
Rental bikes: We have a range of bikes from the new Yamaha MT03, several BMW GS varieties, Honda NC700X, Harleys-Davidsons and more. The list is ever expanding and changing year on year.
Rental prices: Prices start at £60 per day.
Tour prices: Prices vary depending on how you customise the tour. They can be as low as £300 or as high as you like. It's best to get in touch with a rough idea of what you're looking for and we can give you a fairly accurate indication on price.
Insurance: Included, along with all bike safety gear and breakdown cover amongst other things. 
Kit availability: Kit is included for the rider as standard. Pillion gear is around £15 per day.
 Inverness, Scotland 
Rent: nc500motoexperience.co.uk
 Tours: haggistours.co.uk
   Keith Bousfield, Manager
+44 (01463) 800 041
 [email protected]
Read more on Motorcycle Travel in the UK and Europe
Thanks for checking out our Scotland Motorcycle Rental Companies post. We hope you found what you were looking for. Here's a few more articles on motorcycling in Scotland that we recommend you read next.
What's next? Check out these resources to get started on your adventure!
We'd love to hear from you! Let us know about your Scotland motorcycle rental experiences and ask any questions in the comments below.