"The Schuberth C3 Pro is a well-built, premium flip-front touring helmet. It works exceptionally well, has smart finishing touches and is all-day comfy."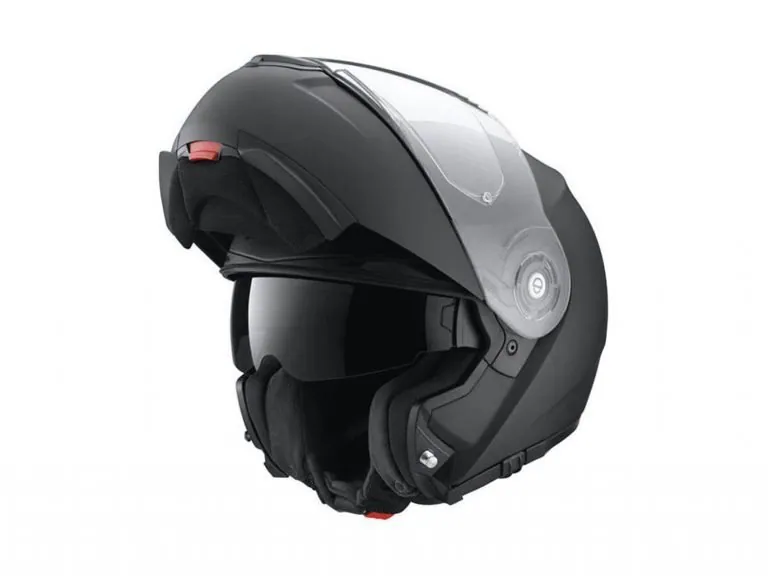 Schuberth C3 PRO Helmet Review
Snapshot
Price: £334.99 (matt black), £417 (white), colour options vary from  £374.99 to £469.99
Mileage tested: 40,000 miles
Testing conditions: Commuting in the UK for two years
Features: 4⁄5
Ventilation: 4⁄5
Fit and comfort: 5⁄5
Value for money: 5⁄5
Where to buy UK: sportsbikeshop.co.uk
Where to buy US: revzilla.com 
Features
The Schuberth C3 Pro is a modular (flip-front) touring helmet. It comes with a washable and removable plush liner, micro-lock fastener, anti-fog insert included and a five-year warranty.
The flip-front is easy to flick up with the push of a large tab under the chin bar. It stays up when riding and has a smooth closure.
The helmet also comes with an internal flick down sun visor.
It's also antenna ready for the Schuberth Bluetooth Communication system, you just need to swap the collar out, which takes about one minute to do.
Schuberth also has the E1 model, which is an adventure version of the C3 Pro. It's the same helmet, just with a new chin-bar, inner liner, detachable peak and more vents. Take a look at our Schuberth E1 Review here.
READ MORE: The Best Motorcycle Bluetooth Headsets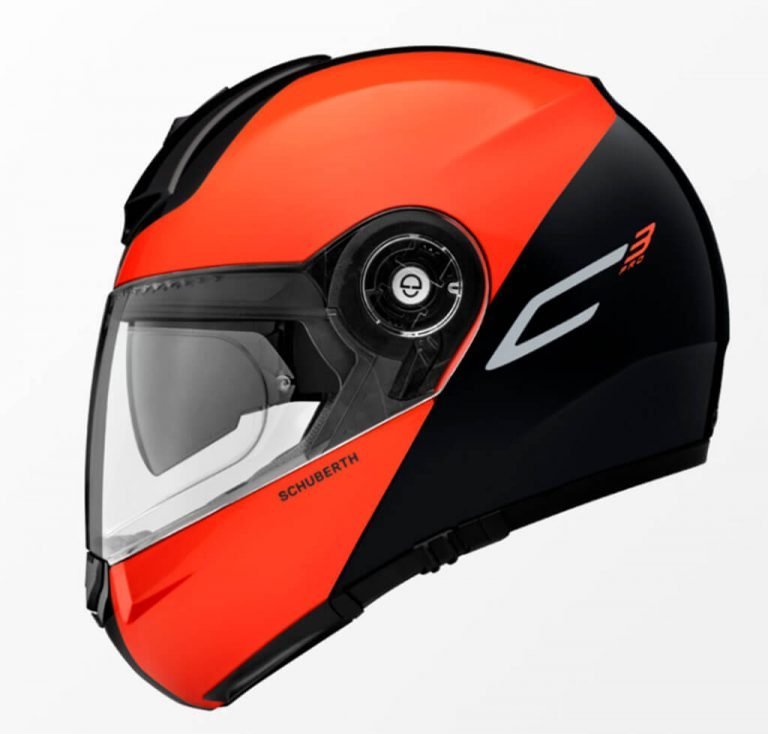 What's good?
The Schuberth C3 Pro was my everyday helmet for two years, riding a minimum of 400 miles a week on my commute.
What I loved about it was its high level of all-day riding comfort, how quiet it is at speed and how easy the modular helmet is to flip-up and close. Schuberth has put in serious time and effort into making everything seamless. The vents are easy to operate, the sun visor slides up and down smoothly and the visor clips down easily. 
The padding is plush and comfy and there are no aches or pressure points with this helmet, even after a 150-mile continuous ride.
What I particularly like is the Schuberth SRC communication system (which I have now moved over to my Schuberth E1 helmet). It replaces the standard collar and allows me to listen to the radio, send and receive phone calls or listen to Spotify. It's easy to thumb through the controls and the battery lasts about a week (easily charged through USB). It also works very well for using sat-nav and when on phone calls at 70mph, the person I'm speaking to has no idea I'm riding as the voice clarity is so clear.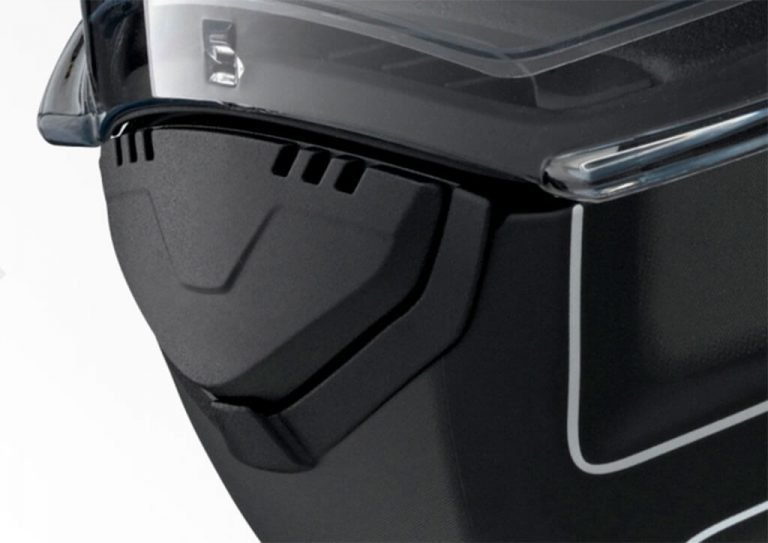 What's not? 
After two years and 40,000 miles in the same lid, I only came up against two problems. First up, the top vent fell off while on the motorway. This part is replaced for free by the UK distributor, Tranam, if it happens. Secondly, the plastic catch which keeps the visor shut snapped. Tranam said it was a rare situation and covered it under my five-year warranty. If your helmet is out of warranty and it happens then it's £20 to fix. But I'm not complaining, the helmet was battered, used, abused and dropped quite a few times.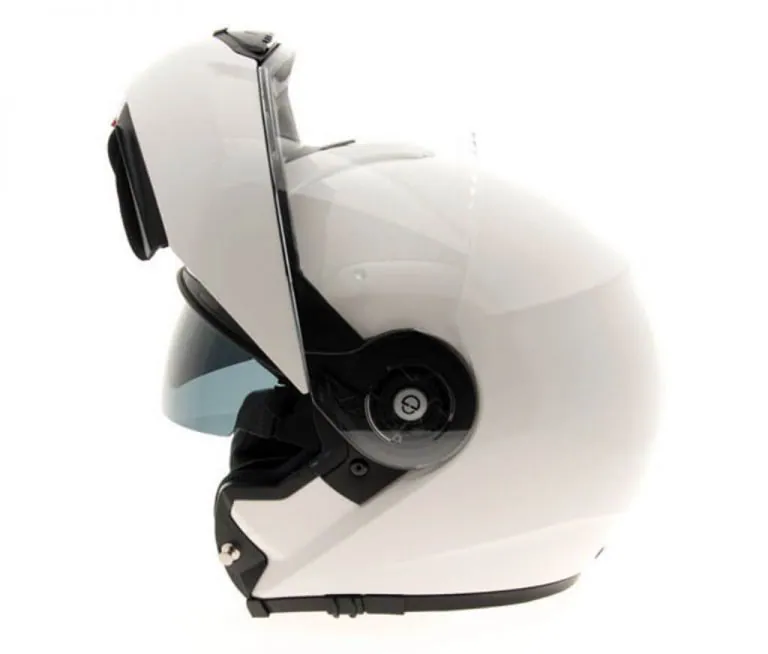 Round-up
The Schuberth C3 Pro is a well-built, premium flip-front touring helmet. It works exceptionally well, has smart finishing touches and is all-day comfy.
You'll find the Schuberth C3 Pro in our 10 Best Motorcycle Touring Helmets Guide. 
Schuberth C3 PRO Helmet Review, 18/20
We may receive a commission, at no cost to you, if you purchase a product using the affiliate links on this page. We're not sponsored, are completely impartial and don't run ads. So this helps us keep the site running. Thank you for your support.
Read more on Motorcycle Helmets
Thanks for checking out our Shark Explore Helmet Review. We hope you enjoyed it! Here's a few more articles on motorcycle gear that we recommend you read next. 
We'd love to hear from you! Please leave your comments below.