"The SBV Tools torque adapter can quickly and easily transform a standard ratchet into a precision torque wrench. It's simple to use, precise and lightweight."
Snapshot
Price: £70
Time tested: 6 months
Testing conditions: UK
Functionality: 5/5
Durability: 5/5
Ease of use: 5/5
Value for money:5/5
Where to buy: sbvtools.com  
Features
What a brilliant idea. SBV Tools has produced a beautifully handy bit of kit and it's perfect for motorcyclists.
This is a digital torque adapter. Simply attach the device to any ratchet wrench and instantly convert it to a torque wrench. The device comes with a certificate of calibration with less then 2% tolerance. The certificate of calibration proves its precision so it can be used in aviation and specialist machinery. 
And it has a seriously impressive working range between 0 – 203Nm. This does away with needing multiple sized torque wrenches for different sized jobs. Instead, this one small adapter can take on any job up to 200.   
How does it work?
The adapter is 3/8" and comes with a 1/4″ adapter. Fit it onto your ratchet and switch the device on. Using the buttons below the screen, select the unit of measurement you require (for example, Nm) set the numerical torque setting you require (for example, 20Nm) and start tightening. You'll hear beeping as you close in on the required torque setting and know when you're done as the device emits a continuous beep.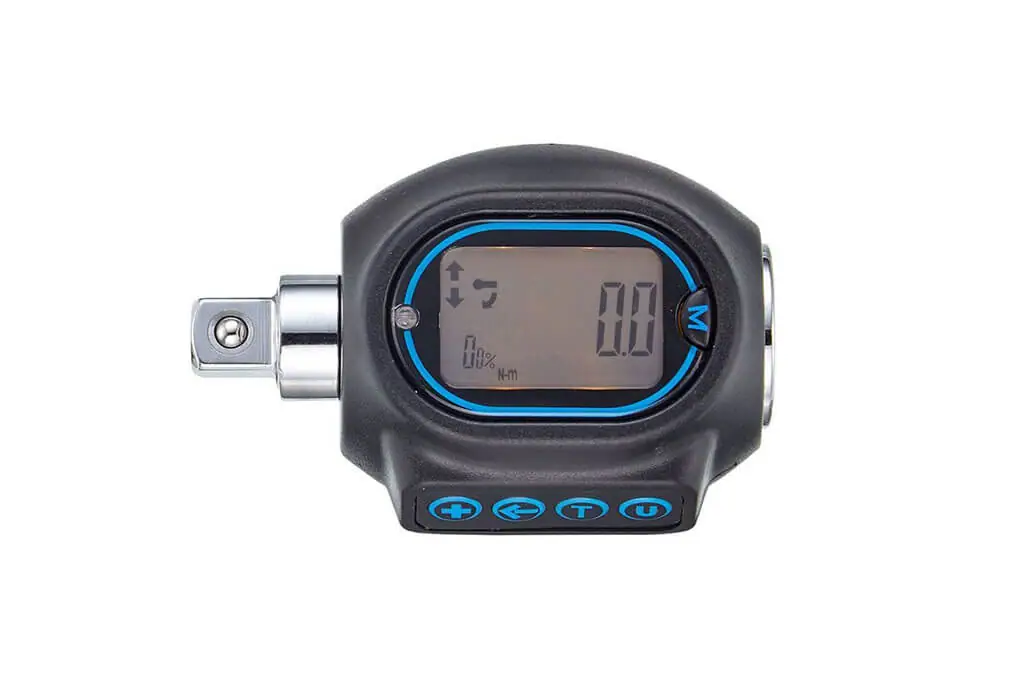 What's good?
The SBVTools digital torque adapter isn't a standalone tool. It's an adapter, so you need to add it to a ratchet. But that's where its ingenuity lies. For those who travel on motorcycles and need to keep their kit light, or if space is a premium, this is perfect.
Conventional torque adapters are big and heavy while you can just attach this SBV to a lightweight 3/8 ratchet and keep your tool kit condensed. It's also a worthwhile addition to your home garage as it can be used to calibrate your existing wrenches.
Tightening bolts to the correct torque setting is important when working on motorcycles and this small, quick and easy to use device offers massive peace of mind.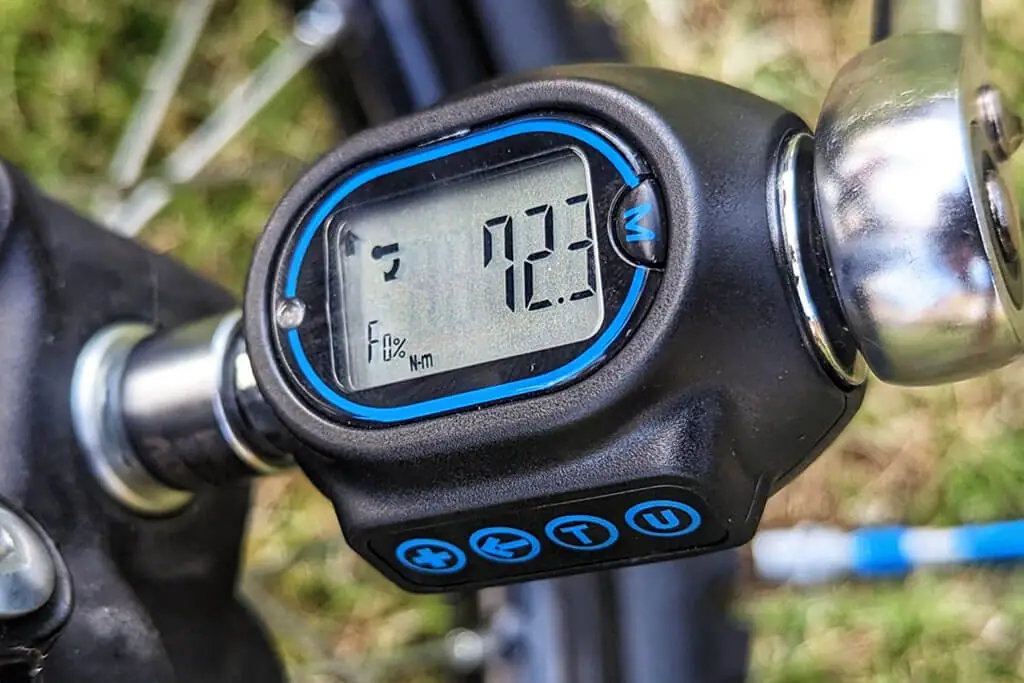 What's not?
I'm struggling to find any negatives with the SBV torque adapter. It's small, light and comes in a protective carry box. It fits onto my lightweight 3/8 ratchet – instantly transforming it into a precision tool. I can pack the adapter into my toolkit and carry a torque wrench on my travels without all the weight and size of a conventional one.
The only catch is the price tag, but this is a quality item made by SBVTools who seriously know their stuff when it comes to tools. Their kits are equipment are built to an exceptionally high standard and this device is no different.
Round up
The SBVTools torque adapter can easily and quickly transform a standard ratchet into a precision torque wrench. It's simple to use, precise and lightweight. If you need to pack light, forget taking a big and heavy torque wrench, this little adapter fits in the palm of your hand and can easily switch between 3/8 to 1/4″ with the included adapter.
We love it because we travel on our motorcycles and have no room for a hefty wrench. For peace of mind on the trails or when working on our bikes in far flung lands, we need to know we're tightening certain bolts to the right specification – so this high-quality device is perfect for us.
The £70 price tag is also worth noting. Couple that with the fact that this one small device has a range of 0-203NM. Typically you need around three torque wrenches for different sized jobs – but for £70 you have one adapter that can do it all. Impressive.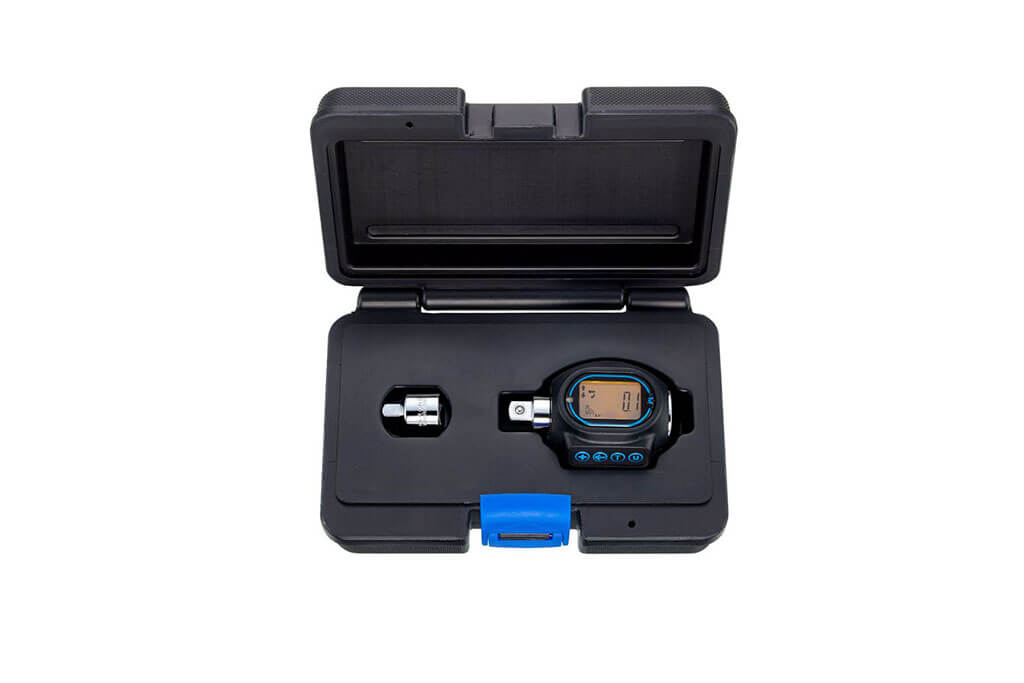 ps. We may receive a small commission, at absolutely no cost to you, if you purchase any products using the links on this page. We're not sponsored by anyone, are completely impartial and don't run ads. So this helps us keep the site running. Thank you for your support.
Read more on motorcycle equipment and gear
Thanks for checking out our SBVTools Digital Torque Adapter Review. We hope you enjoyed it! Here's a few more articles on motorcycle equipment and gear that we recommend you read next. 
Liked that? Try these next…
Are you interested in using a digital torque adapter? What do you carry in your motorcycle tool kit? Please leave any questions and comments below.