This guide explains what the Russian Transit Visa is for motorcycle travellers, how to get one, if you need one and a bunch of extra tips, tricks and important information.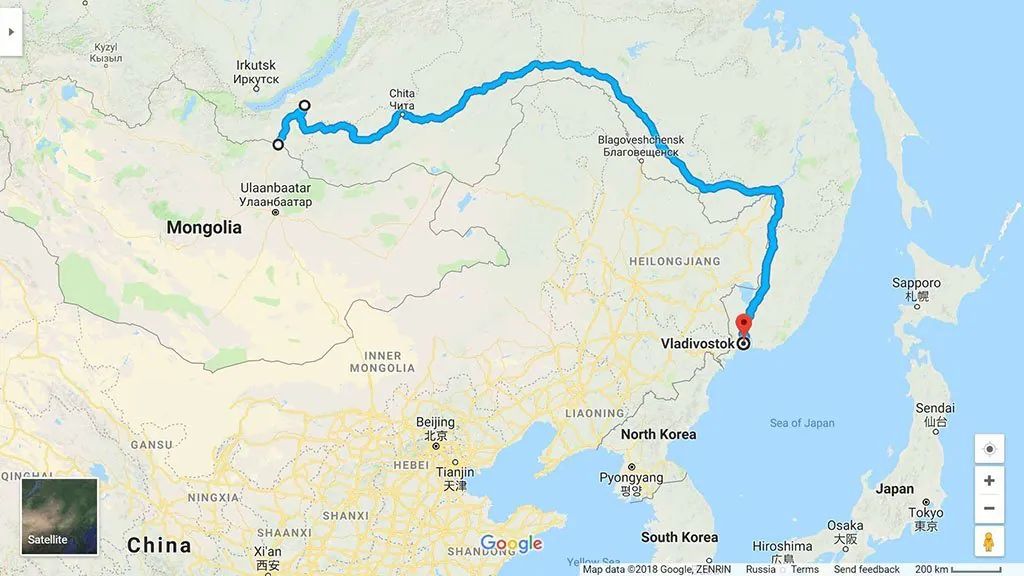 UPDATE: 
March 2023, due to the ongoing war, it is difficult to get a transit visa for Russia and it's not 100% clear if these are possible on the road. An alternative is to get a Russia Tourist Visa. More info can be found below:
READ MORE: Russia Tourist Visa Guide
How to Get a Russia Transit Visa
Applying for Russian visas can be expensive, confusing and time-consuming – especially when done on the road. Getting a 'Tourist' visa is very tricky on the road, dependent on your nationality, as most people need to get it in their home country. Click here to find out if you're on that list. Getting one at home is straightforward-ish, and you can always employ a visa company to get it for you.
But, what if you're on the road? What about if you get the visa from your home country but it'd expire before you get to Russia? Or what if you just need to pass through? The answer is the 'Transit Visa'. This little gem will allow you a specific amount of time to race through Russia. Here's what it means and what you need to know…
When would I need a Transit visa?
You'll need a Russian Transit visa if you only want to pass through Russia to get to another country. Getting a transit will be cheaper than a tourist visa, so if you know you're not going sightseeing then this would be a good option. You may also need a transit visa if you're on the road and the embassy won't allow you to have a tourist visa. The two most common routes for a Russian Transit visa are from Kazakhstan through Russia to Mongolia and Mongolia to the Russian port of Vladivostok to get your bike shipped somewhere else, or catch the ferry to Japan/ South Korea. If you apply for a Transit visa to do either trip, you will need to estimate the time it takes to cross Russia and apply for that amount of days.
How long do they last?
You can apply for a maximum of 10 days. But you need to be careful how many you actually apply for. We've met people who were turned away when they applied for 10 and were told that they'd only need 9 – "Go away and redo the form".
Your choice of transport makes a big difference in determining how long you get. The consul knows how long things should take and will permit accordingly.
If you're taking the train from Mongolia to Vladivostok then they know it takes around five days, so if you put 10 it'll be a no.

Cars are usually calculated at around 500kms a day, so work out how long you think you'll need to cover your route.

They tend to be more generous with motorcycles. We successfully applied for two Russian transit visas and applied for 10 days each time with a motorcycle. We met other bikers who applied for 6 days for longer journeys than ours because they thought they'd get turned away if they asked for more – and were granted six days to do a mammoth amount of miles.

Your best bet, if you have a slow bike or know you're going to need longer is to explain your situation in your accompanying letter and also explain it to the person you give your paperwork to in the embassy.
Can I go sightseeing?
Depends how much time you have. You're supposed to stick to your prescribed route. If you get to your destination quickly and have excess days then why not? Risky taking big detours though in case you breakdown and run out of time. Your call.
What paperwork do I need?
You will need the following paperwork to get a transit visa:
Passport
Copy of passport
Filled out visa form from this website
One passport photograph glued and stuck to the visa form (they usually have glue sticks in the embassies)
Visa for the country you are entering Russia from
Visa for the country you are exiting Russia to (if you're getting a ferry to Japan or shipping your bike you will need a ferry ticket or receipt of some kind)
Copy of your travel insurance
Copy of your vehicle registration document
Copy of your driver's licence
Copy of your international driver's licence
A letter stating your proposed route and why you need a transit visa
You DO NOT need a Letter of Invitation for a Transit visa
Paperwork tips
Make sure you fill out your proposed route carefully. If you've asked for eight days but put down three hotels then they won't be happy. Both times we applied for transit visa we just plotted our route on Google Maps and then selected random hotels along the way. We didn't stay in any of the hotels we said we would and they don't expect you to either. Circumstances and mileages change when you're on the road so don't worry about it. On our first Russian transit we camped the whole way. Do not book any hotels, that is completely unnecessary.
You'll come to a section where it asks if you've visited any other countries in the last 10 years and it will ask you to enter them. It's a pain, but the online form only allows you to enter 10, so just stick ten in and don't worry about the rest. We read other reports of people writing the rest of their countries on other pages and attaching that with it. We didn't do that and were fine on both occasions. We also met a New Zealander who just didn't bother entering any and got his visa fine. Your call, but we'd advise entering the most recent 10 from your passport.
Don't worry if you save the form and realise you made a mistake. You can edit the form. At the beginning you will have been given a form ID (make sure you save it somewhere). Just click on 'Retrieve existing form', you then need to make sure you click 'Change ID number', it will then give you an option to click 'Next'. This allows you to edit, otherwise it will take you back to the original form with no editing options. Make sure you save your new ID number.
Where can I apply?
If you're crossing from Kazakhstan to Mongolia, or even Kazakhstan through Russia to Europe, then the Almaty office is very easy to use. Opening hours are Tuesday 930-1130 and Friday 1500-1700. The transit visa here is expensive, around 100USD per person.
There is also an embassy in Bishkek and Astana.
If you're crossing from Mongolia to Vladivostok then your best bet is Ulaanbaatar. Make sure you get there early, around 8am. The office opens at 9am – 12 Monday, Wednesday and Thursday. You can pick your visa up in four working days. Pick up time is between 12 and 1230 on the aforementioned days. Expect to pay around 46USD and to a bank a short walk away.
Times and prices are always subject to change and vary on embassies. Check iOverlander for up-to-date reports from fellow overlanders.
As always, arrive as early as you can and be prepared to wait. When applying for our Russian transit visa in Ulaanbaatar, people turned up at 9am (opening time) but were too far down the queue and weren't seen. We arrived at 7am to get in on time.
Very Important Info
If you are riding from Kazakhstan to Mongolia and need to transit Russia you MUST keep the Kazakh or Kyrgyz customs paper you received until you are OUT of Russia and into Mongolia. They want and need to see this paper so don't chuck it once you're in Russia.
Best of luck with your visa application and travels through Russia!
Read more on Motorcycle Travel in Russia 
Thanks for checking out the Russia Transit Visa Guide for Motorcycle Travellers. We hope you enjoyed it! Here's a few more articles on riding in Russia that we recommend you read next. 
Liked that? Try these next…