Russia Motorcycle Rentals and Tours
If you're planning on joining a motorcycle tour in Russia or renting a bike there, take a look at these excellent companies first.
Motorcycle Rental and Tour Companies in Russia.
Please contact the companies listed on this page directly for more information.
"We believe we're the best touring and rental company in Russia. We have exciting tours including the Magadan Road of Bones tour, Trans-Siberian Route and many more. We've been running tours for five years, offer exceptional service and have 50 bikes in our fleet." 
Services: Motorcycle rental, guided and self-guided tours, visa support and help with bike shipping.
Rental bikes: We offer BMW F750GS, F850GS and R1250GS 
Rental prices: It's between £70-£130 per day. Prices are dependent on duration, where you're riding and mileage.
Tour prices: RusMotoTravel have 3-4 day weekend tours (£890 with everything included), 10-14 day classic tours (£2,600-£4,000 everything included, adventure tours like Trans-Siberian Route (25 days, 10 000 km, £9,000 with everything included) and expeditions such as Moscow-Kazakhstan-Mongolia-Magadan 46 day tour (£18,000 with everything included)
Insurance: Basic insurance is included. There is the option of, extra comprehensive all inclusive for an additional £22 per day with no liability for the motorcycle.
Kit availability: You for around £15 per day.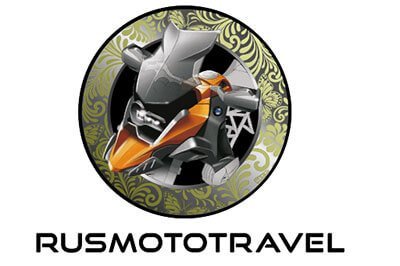 Moscow, Russia
  Alexander Nikonov, Manager
+ 7 903 621 11 86 
  alex.nikonov@rusmototravel.com
"My guides and I know our routes extremely well and are excited to show people the beauty and authentic hospitality of Russia." 
Services: Guided Motorcycle tours, Custom tours, Motorcycle rental.
Rental bikes: BMW R1200GS LC, BMW R1200GS ADV LC, BMW F800GS
Rental prices: BMW R1200GS LC starts at £90 and the BMW F800GS starts at £70. Prices are dependent on rental time.
Tour prices: UVenture have 7 tours. They are all posted on the website along with their price calculator. The price depends on time and destination etc. There are short tours from £900 and long expeditions for £5,500 for 26 days.
Insurance:  The motorcycles are insured third party liability insurance and comprehensive vehicle insurance. Clients are only liable up to the amount of their deposit (from £900 – £1700). 
Kit availability: Kit is available. 
  Moscow, Russia
  Yuri Kalika, Owner
+7 925 589 83 00
 yuri@uventure.tours 
FAQs on Russia Motorcycle Rentals and Tours
Read more on Motorcycle Travel in Russia and North Asia
Thanks for checking out our Russia Motorcycle Rental and tour Companies post. We hope you found what you were looking for. Here's a few more articles on motorcycling in Russia that we recommend you read next. 
Click here for all of our Russia Motorcycle Travel Guides
Motorcycle Rental and Tour Companies
Planning a Fly and Ride motorcycle adventure? Here's a selection of motorcycle rental and tour companies from around the world. Check out the page, click a country and see what's on offer!
Read More