Romania Motorcycle Rentals and Tours
Here's our recommended motorcycle tour and rental companies for Romania.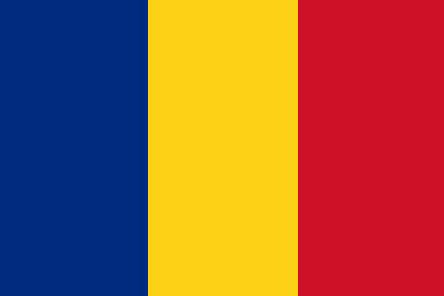 Transylvania Moto Discoverer
"Transylvania Moto Discoverer is specialized in planning and delivering personal, stress-free, adrenaline full, fun, authentic and memorable tailor-made motorcycle riding experiences in Transylvania."
Services: Motorcycle rentals and tailored self-guided and fully-guided motorcycle group riding experiences. Customers can join using TMD's rental bikes or with their own bikes.
Rental bikes: BMW F750GS, BMW F850GS, Honda Africa Twin 1000/1100, BMW R1250GS, BMW R1250GSA (low suspension), Yamaha Tenere 700 and KTM 350/450.
Rental prices: Prices range from £67- £130 per day dependent on the length of rental. If a rental bike is booked for one of the guided or self-guided tours, then the rental price is included in the total price of the package. 
Tour prices: Self-guided and fully-guided tour prices are calculated for each particular request and depend on the number of days and the services the customer decides to include as all packages are fully customisable. Check the website for special set price deals. 
Insurance: Motorcycle insurance is included with maximum liability between 1000 and 2000 euros, dependent on the bike.
Kit availability: Helmets, jackets and gloves are available.
  Brasov, Romania
 www.transylvaniamotodiscoverer.com 
Gabriel Rotar
+407 355 577 96
  contact@transylvaniamotodiscoverer.com
"We're close to the airport and we'll pick you up, get you on a new new Tenere 700, offer full support on the tours, carry your luggage,  provide 5 star accommodation, lunch, petrol and everything else so you can relax and have an amazing adventure!"
Services: Guided motorcycle tours and rental.  
Rental bikes: 2020 Yamaha Tenere 700.
Rental prices: £107 per day/ £96 per day if rented for over three days/ £82 per day for groups over four renting for more than three days. 
Tour prices: Adventure Tour Romania offer 3, 5 and 10 day tours. Tours start at £820 for a three-day tour in Romania. The maximum tour is £3,650 for an epic 10-day tour in Greece. Prices vary according to the number of participants. 
Insurance: Insurance is included.
Kit availability:  Soft side luggage and GPS/phone support is provided.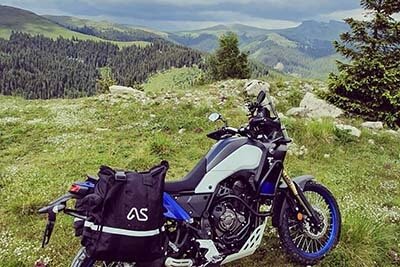 Otopeni, Romania
 www.adventuretour.ro
Adrian Raduta
+407 223 03462/ +407 212 33949
  teo@topcrosstcs.ro
 European Tours: This company provides tours in Romania, Bulgaria, Greece, Macedonia and Ukraine.
"Your guide will be a national enduro champion. We only have new models of "toys" and you can choose the perfect one for you. We have amazing landscapes (Siriu Lake, Eagle's Lake). You will be accommodated in a rustic, modern chalet and eat tasty Romanian food. "
Services: All inclusive enduro tours (every level of complexity) and enduro bike rental.
Rental bikes: KTM and Husqvarna, 2019+, 2 and 4 Strokes. 250 and 300 TPI
Rental prices: Around £90 per day for a rental enduro bike.
Tour prices: Tours are priced at £606/ £780 and £1009. The enduro tours are all-inclusive including: transfer to and from the airport, 3,5 or 7 days accomodation at a villa, breakfast, lunch, snacks, dinner, wine, motorcycle, fuel, professional guide and mechanic.
Insurance: Insurance is £23 extra per riding day.
Kit availability: Full equipment can be provided for £45 extra per riding day.
Read more on Motorcycle Travel in Romania and Europe.
Thanks for checking out our Romania Motorcycle Tour and Rental Companies post. We hope you found what you were looking for.  Here's a few more articles on motorcycling in Romania and Europe that we recommend you read next. 
What's next? Check out these resources to get started on your adventure!
Motorcycle Rental and Tour Companies
Planning a Fly and Ride bike adventure? Here's our recommended motorcycle rental and tour companies from around the world. Check out the page, click a country and see what's on offer!
Read More
We'd love to hear from you! Let us know about your Romania motorcycle tour experiences and ask any questions in the comments below.