Try Rok Straps once and you'll never use a bungee to strap your gear down again. Yep, they're that good. These flat luggage straps will tie down your kit more securely, handle bigger loads, are adjustable, won't damage or scratch your fairings, your gear won't slip out from underneath and they're safer.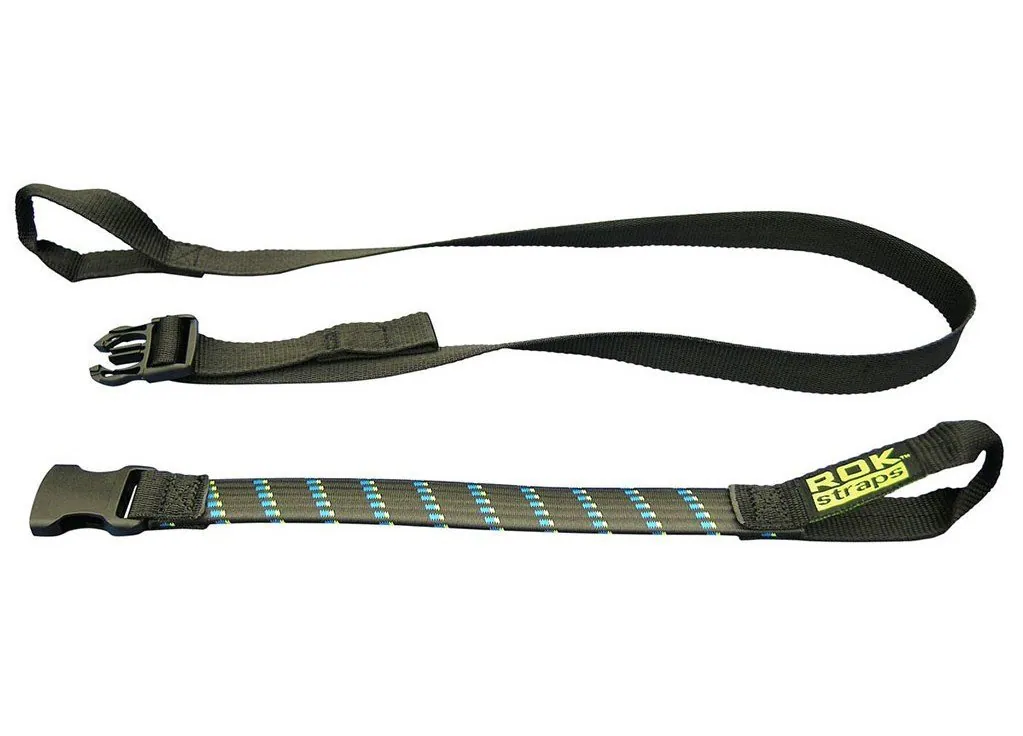 Rok Straps Review
Snapshot
Price: £14.35
Time tested: 3 years
Testing conditions: UK and RTW ride
Durability: 5
Ease of use: 5
Value for money: 5
Where to buy UK: sportsbikeshop.co.uk
Where to buy US: revzilla.com
Where to buy Worldwide: amazon.com
Features
Rok Straps come in a couple of sizes, these ones are the heavy duty 150cm. They come in two parts, attached together using a clip buckle. The ends of each strap have a loop to make fitting easier. Simply wrap one end of a strap around a grab rail and through the loop and do the same with the other end. Pull the long strap over your bag and clip it into the buckle. Then pull it tight and tie up the excess strap. Easy peasy.
What's good?
A conventional bungee may be too long or too short for your gear, it's not adjustable for different sized bags and so you'll be searching for new attachment points every time you change your luggage set-up around.
Bungees can also very easily scuff, scratch and damage soft panniers, plus I've seen a few being let go and catching people in the eye. Rok Straps do away with all that faff. It doesn't matter how big or small your kit is, just clip the ends together and compress the strap by pulling on the loose end (just don't forget to tie it away so it doesn't fly in the wind).
I use Rok Straps to keep all my soft luggage secure and tight,whether off-roading or lugging suitcases to Heathrow and I won't use anything else.
What's not?
Nothing, these straps are a brilliant bit of kit and incredibly good value for money.
Round-up
If you're constantly strapping luggage and bags to your motorcycle then investing in a pair of these straps will save you time, effort, faffing and it'll keep your gear ten times more secure. They're brilliant.
Rok Straps Review Total score: 15⁄15
Read more on Motorcycle Luggage
Thanks for checking out our Kriega US-30 Dry Bag Review. We hope you enjoyed it! Here's a few more articles on motorcycle luggage that we recommend you read next. 
We'd love to hear from you! Please leave your comments below.