"The Taurus gloves are impressive. They're thick but light, extremely well-made with thoughtful touches and features, fully waterproof and incredibly warm. They make the perfect winter glove for touring, commuting or adventure riding."
Rev'it Taurus Gloves Review
Snapshot
Price: £189.99
Mileage tested: 3000
Testing conditions: From sub zero temps in snowy Bulgaria through to the Caucasus
Durability: 5⁄5
Fit and comfort: 4⁄5
Protection: 4⁄5
Value for money: 4⁄5
Where to buy UK: sportsbikeshop.co.uk
Where to buy US: revzilla.com
Features
These gloves mean business. The Taurus Gore-Tex winter gloves are serious waterproof, thermal gloves which kept my hands warm in sub-zero temperatures and dry in heavy rain.
The Taurus gloves are Rev'it's highest spec winter glove and it shows. The insides are made with PrimaLoft Gold Eco while the exterior uses goatskin, synthetic leather and Cordura. It has hard knuckle protection and a hard palm slider. The overall build quality is highly impressive, it's extremely well-made and an excellent bit of kit.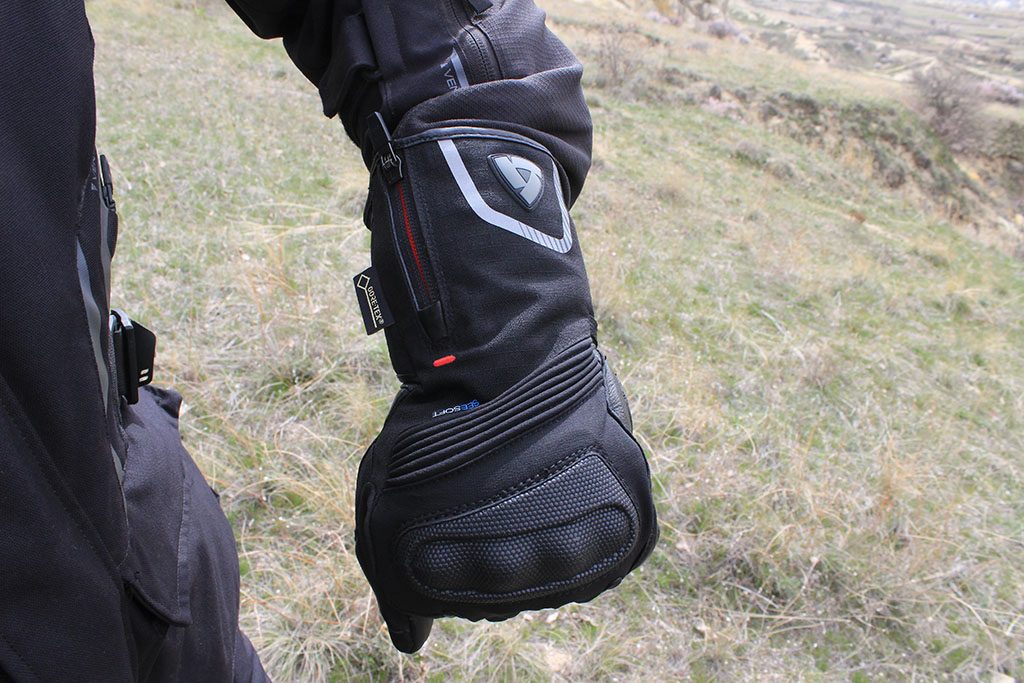 Other features include 'connect' fabric on both finger tips and thumbs, which make it easy to use electronic devices and a soft fabric visor wipe on the side of each index finger.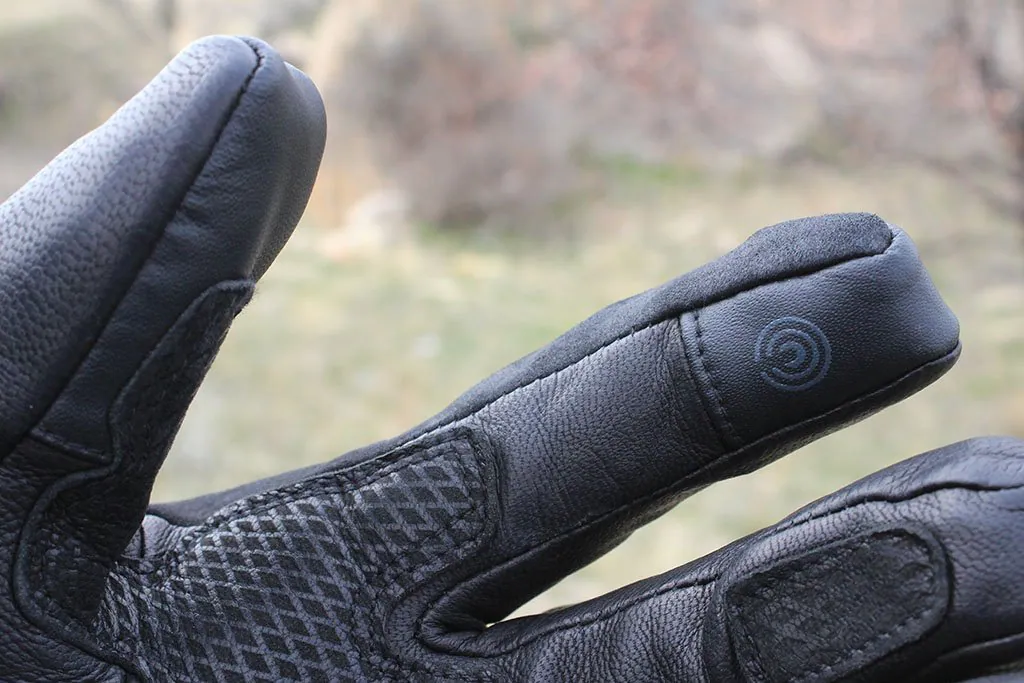 They also have a double closure system on the cuff. The inner section of the glove can slip inside your sleeve's cuff while the outer section wraps around the outside of the cuff and can then be zipped up. Of course, if your jacket has expandable sleeves then the entirety of the glove's cuff can slip underneath, but if not, then these gloves save trying to squeeze them in every time.
They close using a large Velcro tab and a pull draw fastening system for a more secure fit. The handy thing about this is that you can completely fasten the glove in one motion. By pulling the large tab backwards it automatically pulls on the drawstrings fastening the wrist closure at the same time. The only negative to this system is that the draw closure can feel a little tight when trying to slip your hand into the glove, and I can understand why some owners cut this piece off.
What's good?
I've been using these gloves to ride through Bulgaria in winter, in thick snow, torrential rain and sub-zero temperatures and I wouldn't be without them. At first, they feel chunky and thick, but you soon get used to the overall size and thickness. But you may want to try them on for size first if you don't get on with bulky gloves.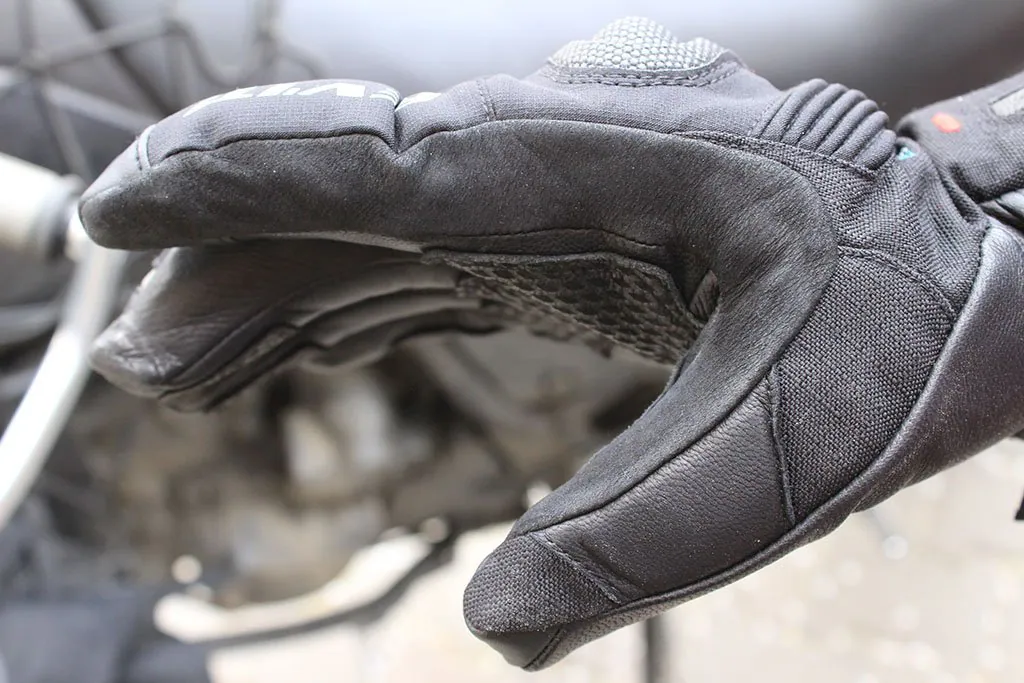 These are practical gloves and so the interior is soft and comfortable but not plush to the point of luxurious as otherwise your hands would sweat quicker and feel like they're moving about inside. They also take a little while to break in fully. But once they've worn in they're flexible and easy to ride in.
The dual closure system makes it easier to tighten the gloves and saves time. I'm a fan of the double cuff system, but my Alpinestars Patron jacket has an expandable zipped cuff so it's easier to just slide the entirety of the glove's cuff underneath. If your jacket doesn't have a large or expandable cuff area then this system would come in very handy.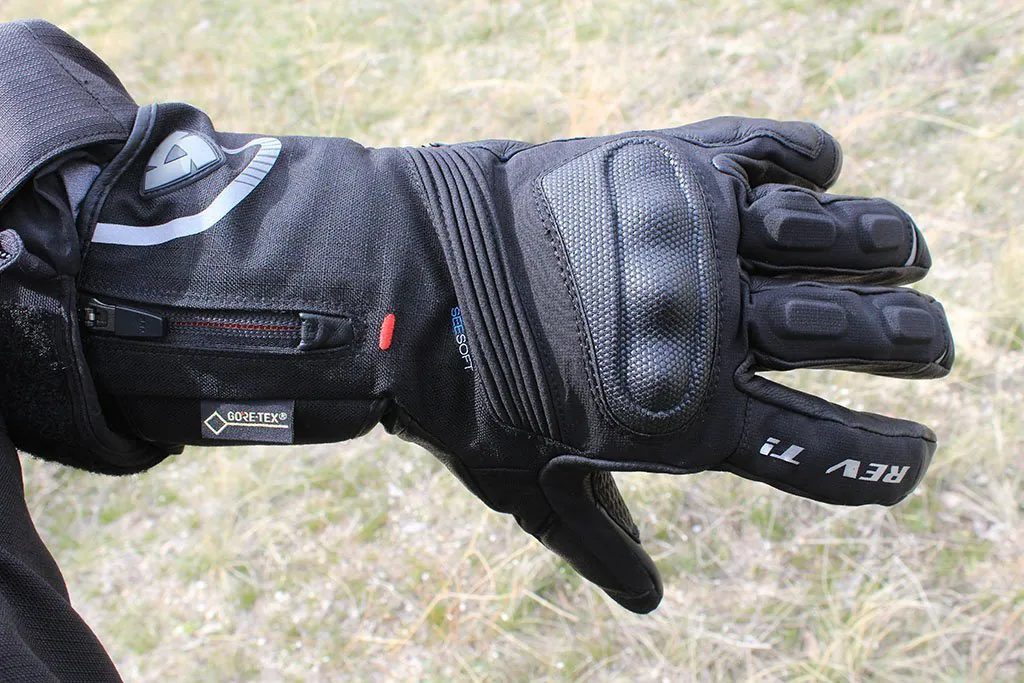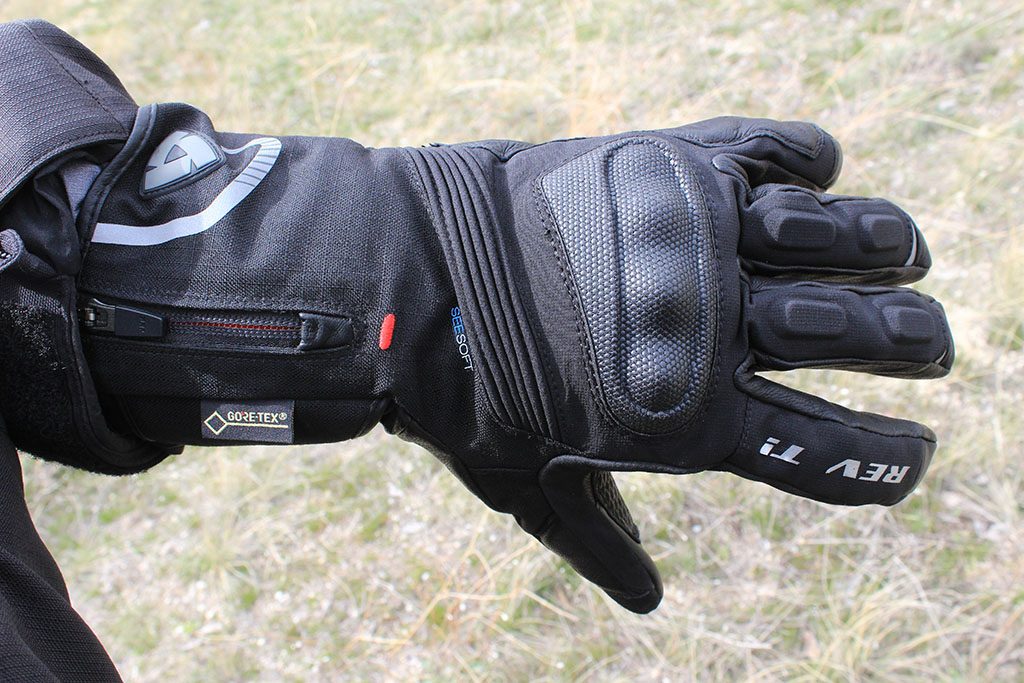 Most impressively, these gloves have kept my hands and fingers warm in cold temperatures. After a few hours in -5C and at constant motorway speed the cold started to find its way in to the finger tips. As far as I'm concerned that's impressive. Winter gloves don't tend to last that long and I usually feel the cold after half an hour, maximum.
They've also proved to be completely waterproof thanks to the Gore-Tex liner, even after a four-hour ride through continuous heavy rain. I'm confident these gloves could stand-up to the worst weather the UK could throw at them.
What's not?
There's not a lot to say here. They can feel bulky at first, but that soon goes, and afterall, they are winter gloves. The only slight annoyance with these is the drawstring closure, it can feel tight at times and I can easily see how it could become a faff for some. However, a quick snip with a pair of scissors would sort it.
Round up
The Taurus gloves are impressive. They're thick but light, extremely well-made with thoughtful touches and features, fully waterproof and incredibly warm. They make the perfect winter glove for touring, commuting or adventure riding.
Rev'it Taurus Gloves: Total score: 17⁄20
ps. We may receive a small commission, at absolutely no cost to you, if you purchase any products using the links on this page. We're not sponsored by anyone, are completely impartial and don't run ads. So this helps us keep the site running. Thank you for your support.
Read more on Adventure Bike Gear
Thanks for checking out our Rev'it Taurus Gloves Review. We hope you enjoyed it! Here's a few more articles on motorcycle clothing that we recommend you read next. 
We'd love to hear from you! Please leave your comments below.