"The Rev'it Ladies Sand 4 jacket is a great adventure jacket. It's lightweight, all-day comfy, well ventilated, uses excellent materials, is tough and fits well."
Snapshot
Price: £439.99
Time tested: 10 months
Testing conditions: Thailand, Malaysia, Indonesia, Australia and New Zealand
Functionality: 3/5
Durability: 5/5
Fit and comfort: 4/5
Value for money: 4/5
Where to buy UK: 
Where to buy UK: sportsbikeshop.co.uk
Where to buy US: revzilla.com
Where to buy EU: fc-moto.eu
Features
The Rev'it Ladies Sand 4 H2O jacket is a tough yet lightweight adventure bike jacket for women.
It features abrasion resistant polyester ripstop fabric with Seeflex CE level 2 shoulder and elbow armour. The back protector must be bought separately.
It uses a removable layering system with a Hydratex Lite waterproof liner and a removable thermal liner too.
The Sand 4 has four arm vent zips, three front vent panel and two vents at the rear. There are straps on the waist and arms for a slimmer fit.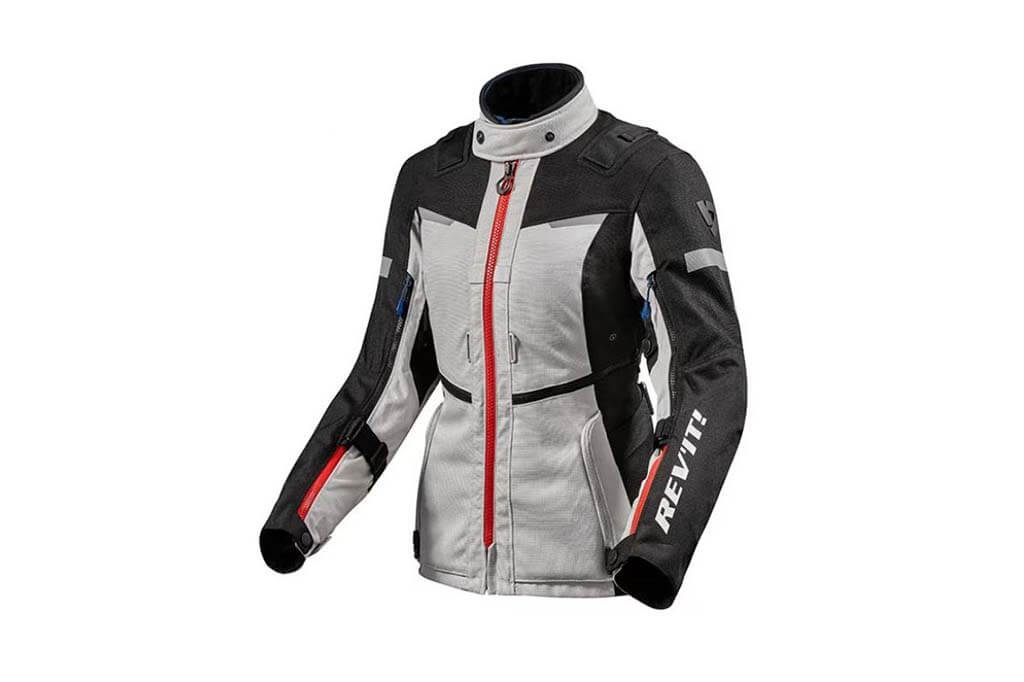 What's good?
The Ladies Sand 4 jacket is specifically designed for women and has a lovely fit. The waist straps bring the jacket in offering a feminine fit and the arm straps are a nice touch too.
The jacket is all-day comfortable, even when riding nearly every day for 10 months from Indonesia to New Zealand through temperatures from sub-zero to +40C.
It's so comfortable thanks to its design, fit and excellent ventilation system. The vents are easy to use and do an excellent job of allowing air to flow through the jacket.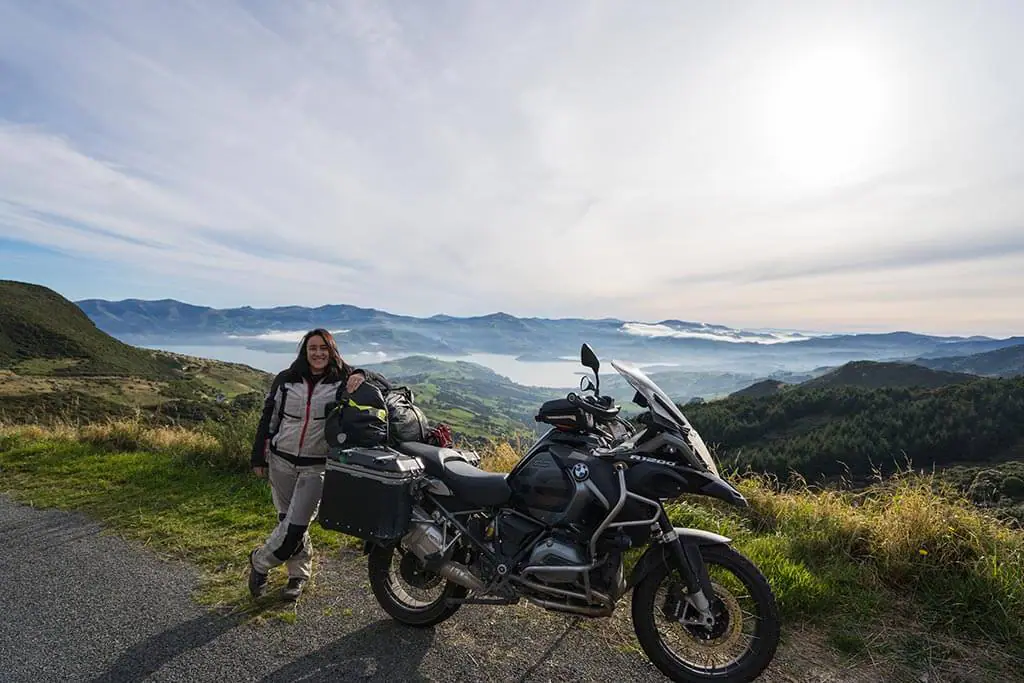 What's not?
This jacket has one major let down and that's the pockets. It's such a shame, but its clearly a design oversight. The pockets are near impossible to open with two-hands, let alone one. The zips are tiny and need to be pulled upwards, which just doesn't make sense. Even if you do manage to get it open, you can't fit anything in there anyway. It's a let down because it stops it from being an all-round travel jacket.
What's strange though, is that the men's Rev'it Sand 4 has completely different (and usable) pockets. There are many features on the men's version that aren't on the women's. Why is that, Rev'it?
Also, it doesn't come with a back protector.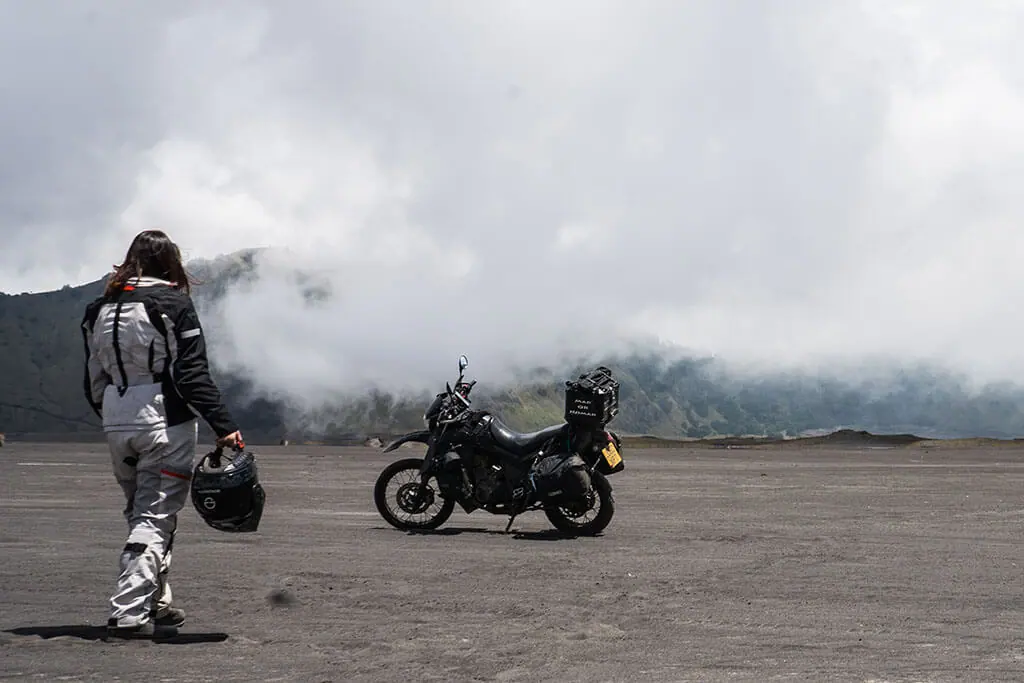 Round up
The Rev'it Ladies Sand 4 jacket is a great adventure jacket. It's lightweight, all-day comfy, well ventilated, uses excellent materials, is tough and fits well. It is let down by the completely unusable pockets and it's a shame it doesn't have all the features or usability of the men's version. So, while it is a great jacket, the lack of pockets don't make it well suited for travelling. If that's not a problem for you, then you can't go wrong with the Sand 4. 
ps. We may receive a small commission, at absolutely no cost to you, if you purchase any products using the links on this page. We're not sponsored by anyone, are completely impartial and don't run ads. So this helps us keep the site running. Thank you for your support.
Read more on adventure motorcycle riding gear
Thanks for checking out our Rev'it Ladies Sand 4 Jacket Review. We hope you enjoyed it! Here's a few more articles on adventure motorcycle riding gear that we recommend you read next. 
Liked that? Try these next…
Are you interested in the Rev'it Ladies Sand 4 adventure jacket? Please leave any questions or comments below. We'd love to hear from you.