"Rev'it have put some serious effort into the Defender and produced an exceptionally tough jacket capable of traversing the world while being all day comfortable." 
Snapshot
Price: £749.99
Time tested: 10 months
Testing conditions: Thailand, Malaysia, Indonesia, Australia and New Zealand
Functionality: 5/5
Durability:5/5
Fit and comfort: 4/5
Value for money: 4/5
Where to buy UK: sportsbikeshop.co.uk
Where to buy US: revzilla.com
Where to buy EU: fc-moto.eu
Features
Rev'it know how to produce quality adventure bike riding gear. I've been riding in Rev'it suits for well over eight years and have always loved their stuff for fit, comfort, durability, style and protection.
And one of my all-time favourite jackets is the Rev'it Defender Pro – a suit I've owned for eight years now and used around the world from the Himalayas of Nepal and India to Death Valley in the USA. It's stood up the world and through all weather conditions on and off-road and has never let me down – not once.
So, when Rev'it released the updated Defender 3, I had to try it. I hung up the Pro and opted for the 3 for our ride from Thailand to New Zealand via Borneo, Indonesia, Australia and Tasmania.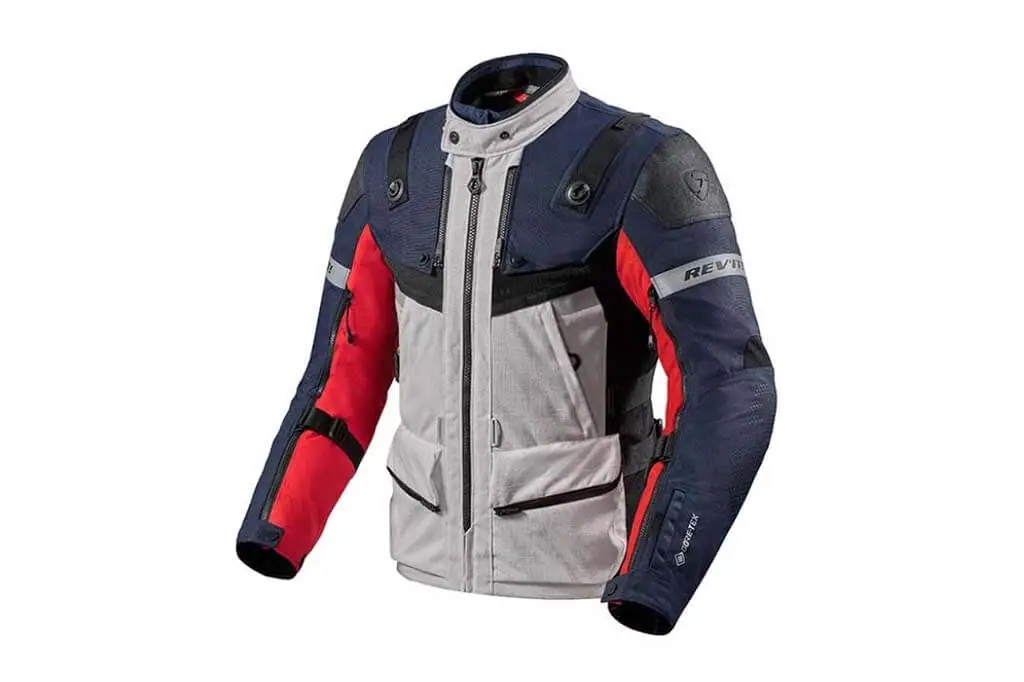 Waterproof and thermal liner
Just like its predecessor, the Defender 3 is a Gore-Tex jacket with removable liners. As I use these jackets for round the world travelling, I always remove the liners and leave them at home. It doesn't make sense having to pull over and take your jacket and trousers off by the side of the road to zip in a waterproof lining – especially when conditions can change so rapidly as you travel through a country. Instead, I rather keep a cheap overthrow jacket to hand that I can just chuck on and a compressible down jacket in case it gets cold. But that's not the point of this review.
I tested the 3L Gore-Tex interior liner and there are no qualms there. It works, stops water penetrating to your mid-layers and is easy enough to attach and remove.
What's cool about the waterproof liner is that you can wear it as a standalone jacket too. Which is a very, very nice touch by Rev'it as typically these removable layers cannot be worn on their own and an improvement over the Defender Pro.
The same goes for the removable thermal liner with the 3.
Ventilation, fit and comfort
The Defender 3 comes with two relatively large mesh panels on the front of the jacket. These can be unzipped and button pinned open to allow airflow. I like the design and it can be operated with one hand while riding. The full arm length zips offer excellent ventilation too and is a feature I love on the older jacket too as it makes such a difference. It also has two big zipped vents at the rear.
This jacket was used through searing temperatures in Java, Bali and Australia and allowed plenty of air to flow through.
Extras
The jacket is made with 750D polyamide and ripstop material. It looks and feels high quality and tough. But, it's not thick or rigid and is all day comfy.
The jacket features plenty of pockets, which are perfect for any adventure rider. You've got a large rear map pocket, a zipped pocket on the cuff, two large pockets up front, two on the chest and inside pockets as well.
There's a popper for the neck collar so you can button it back in hot conditions and adjustable fitment straps on the chest and arms.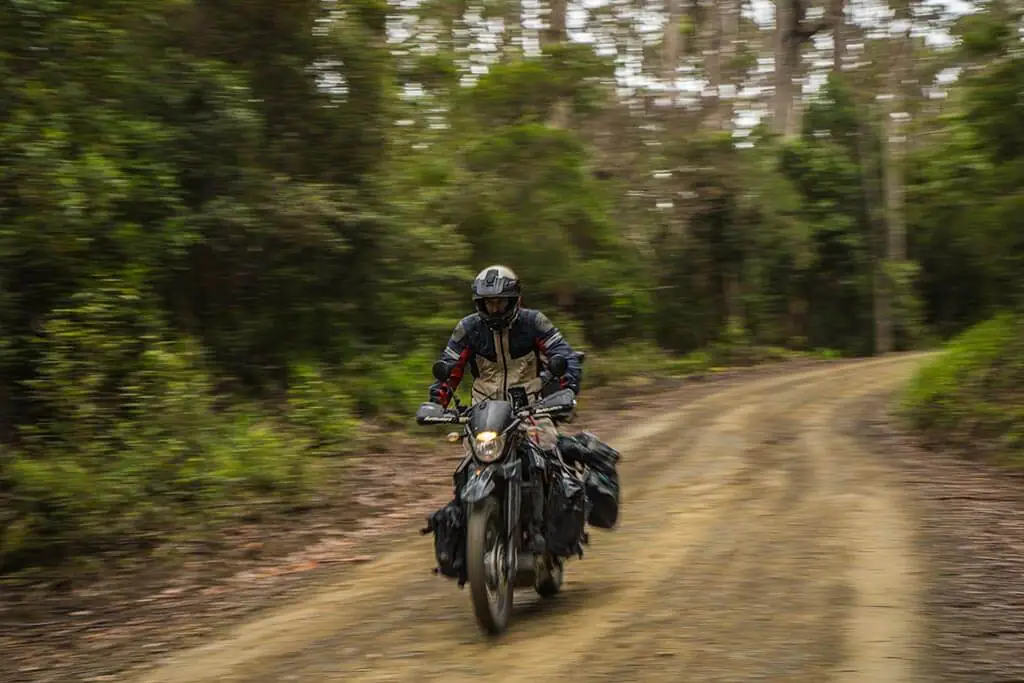 What's good?
The Defender range are serious adventure bike and travel jackets. I like them so much because as well as being exceptionally tough and comfortable, they're easy to live with and ride in day-in day-out. Nothing on the Defender 3 is a faff, it all works seamlessly and easily. The pockets are big and easy to get to and the lower ones come with curved zips for one handed opening.
The materials used are high-quality and I've never had any problems with fraying or damage. It allows plenty of airflow on hot rides and doubled up with a thermal underneath can take you through cold temperatures too.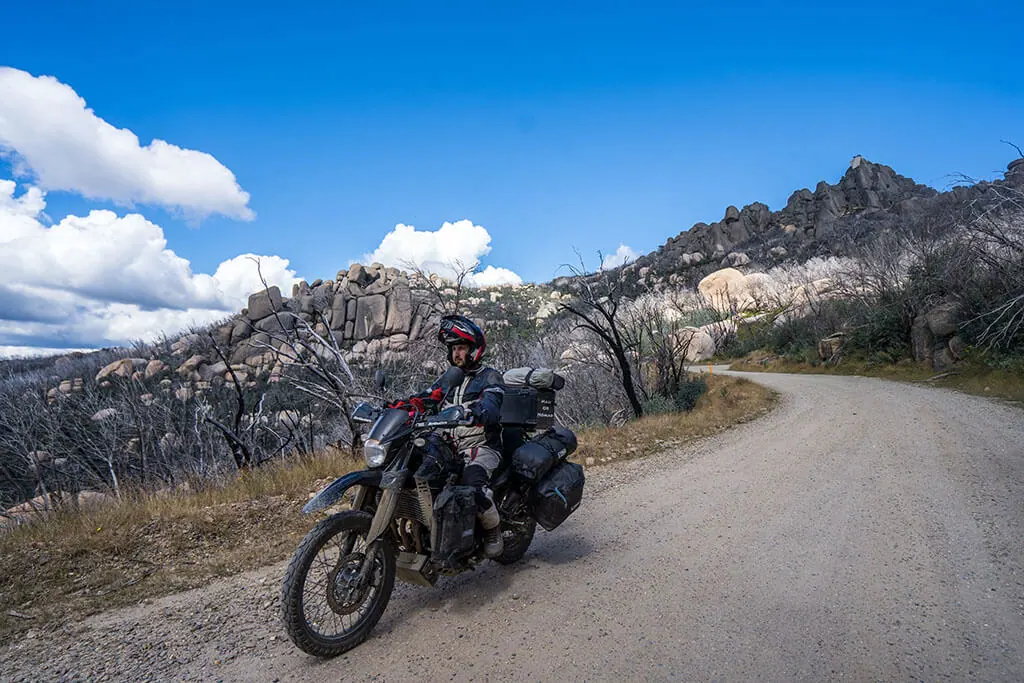 What's not?
I've always found it strange that for such high-spec and expensive jackets, they don't come with a back protector. While the Defender 3 comes with a pocket for a Seesoft CE-level 2 back protector (and you can add a chest protector too) it doesn't actually come with it and you have to buy it as an extra.
My only other gripe with the Defender 3 is that it feels and looks bigger and bulkier than the more fitted Pro version. The sleeves are chunkier and the shoulders feel raised. This may not be an issue for you, so do try it on first, but overall it does feel like a larger jacket. 
A note on the Defender 3 trousers: I found these too large (I'm 5ft7" and 74kg) and cumbersome – especially when compared to the previous Defender Pro iteration. So I opted to mix and match and wore the Rev'it Sand 4 trousers with the Rev'it Defender 3 jacket.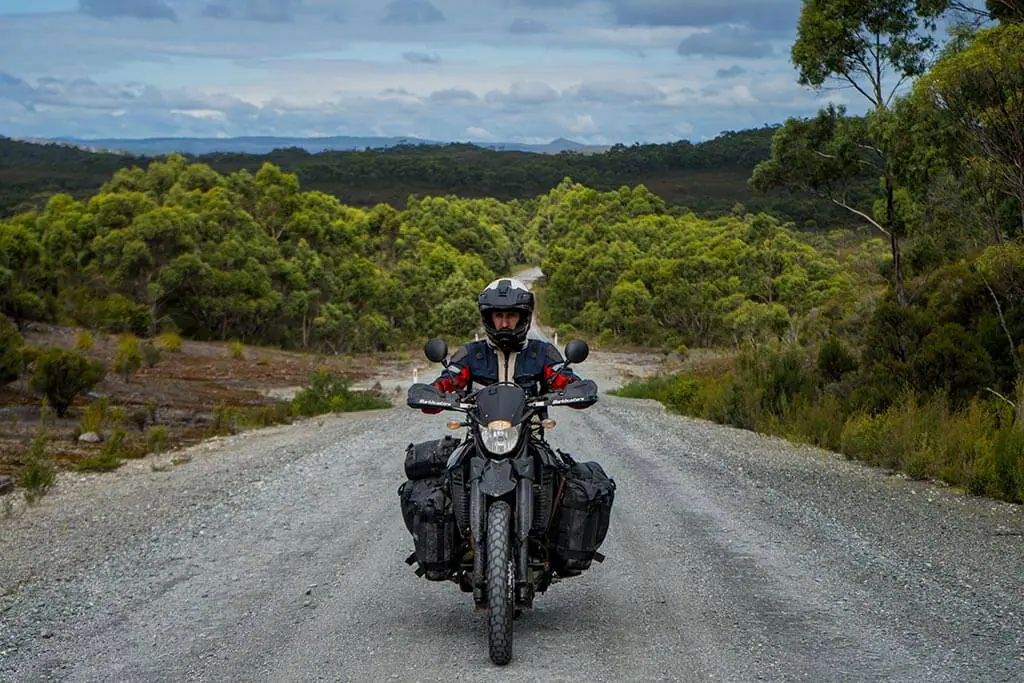 Round up
The Rev'it Defender 3 is a serious adventure bike jacket. I used mine to ride from Indonesia to New Zealand and can't fault it. Rev'it have put some serious effort into the Defender and produced an exceptionally tough jacket capable of traversing the world while being all day comfortable. It's well suited to long-distance riders, those who will be wearing a bike jacket on a daily basis, will be riding in varying conditions and climates and need something tough for off-roading.
ps. We may receive a small commission, at absolutely no cost to you, if you purchase any products using the links on this page. We're not sponsored by anyone, are completely impartial and don't run ads. So this helps us keep the site running. Thank you for your support.
Read more on adventure motorcycle riding gear
Thanks for checking out our Rev'it Defender 3 Jacket Review. We hope you enjoyed it! Here's a few more articles on adventure motorcycle riding gear that we recommend you read next. 
Liked that? Try these next…
Are you interested in the Rev'it Defender 3 adventure jacket? Please leave any questions or comments below. We'd love to hear from you.