Covid threw the established round the world motorcycle routes to the wind. Nothing is certain and we can only make educated guesses. But for motorcycle travellers with itchy feet who want to hit the road again, here are Heather Sinclair's updated RTW motorcycle route predictions for 2023…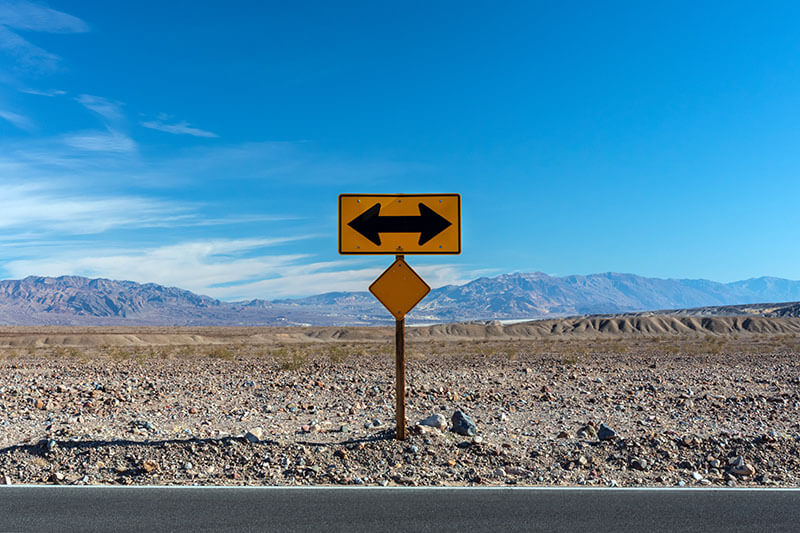 Round the World Motorcycle Routes 
Looking back on my 2022 predictions (at the bottom of this article) I'm pleased with how they turned out. The Pan-American did open up and more travellers have been exploring the Middle East than ever before. But on the other hand, China, Myanmar, and Ethiopia remained closed, thus blocking off the East Africa and Europe to Australia routes.
West Africa ended up being more accessible than I predicted. While some borders remain officially closed, travellers can get a special "Lasseiz Passer" permit to enter. Of course, these (and the many visas required to traverse this route) are expensive, so it is not a cheap route.
I predicted Russia would be a wild card, but I will admit to not predicting the war in Ukraine. Russia did open up for tourism, and while several intrepid travellers did travel the length of Russia, many chose to avoid this route for political reasons.
RTW Motorcycle Route Predictions for 2023
Unrest will remain frequent throughout Latin America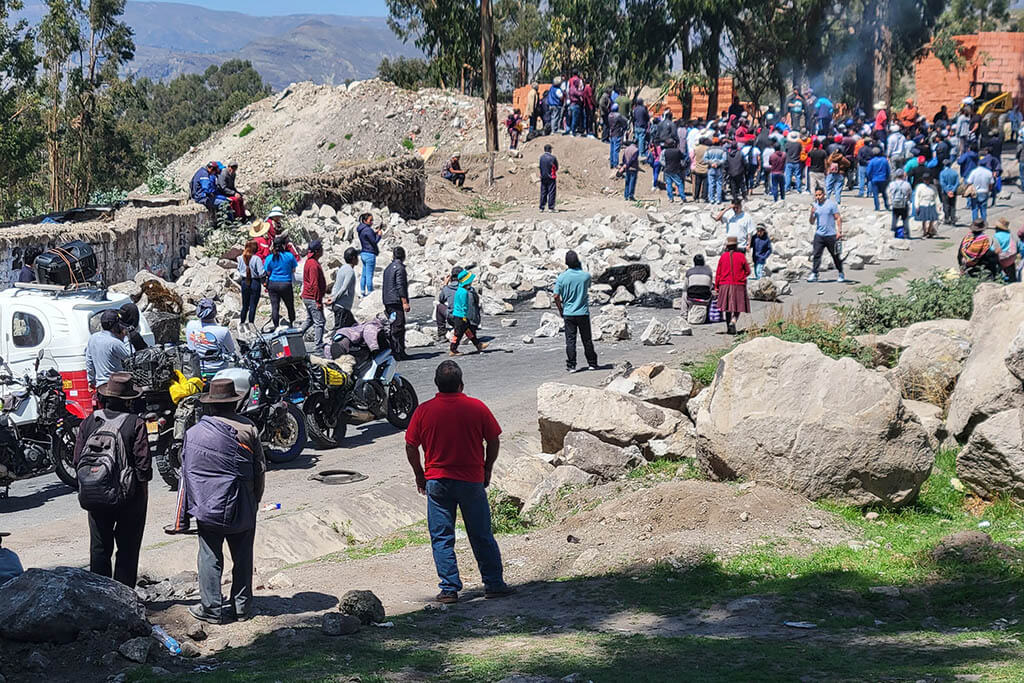 Latin America has always been known for violent unrest, so to some degree this is to be expected, but what will be unusual is the frequency. Last year Ecuador and Panama shut down for weeks on end for fuel price protests, and protests currently wrack Peru after the ousting of the president. Latin American economies were hard hit by the pandemic, inflation is rampant, and governments will struggle to continue to maintain subsidies.
My advice to anyone going on the Pan-American is to bring a heavy dose of patience. Your trip may be trouble-free, but if you do get caught up in protests, the only thing that can be done is to hunker down wherever you are for a few weeks until it blows over.
Ethiopia and China will open up, but it may not be cheap. Myanmar land borders will remain closed
The land border to China has remained closed for three years.
Ethiopia 
Ethiopia is the lynchpin of the Cairo to Cape Town East Africa route. It went from being closed due to the pandemic, to being closed due to war in the Tigray region, to being effectively closed by the implementation of a new import duty that demanded travellers pay a deposit in cash equal to half the value of their vehicle. To make matters worse, the vehicle's value was determined by authorities – one traveller had a 20 year old car valued by the Ethiopian authorities at $80,000 and was asked to pay a $40,000 deposit!
Ethiopia has become over the years increasingly dependent on tourism, and overlanders have joined forces with tourism operators in the country to lobby the government to change this rule. They have been reporting that the government is listening carefully to their concerns. However, this also means the authorities are aware that overlanders can represent big money, so they might find another way to extract it.
UPDATE: Between writing and publishing this article, Ethiopia changed its entry requirements again. Now tourism operators are claiming that they can arrange for a guided tour to cross Ethiopia at a rate of $40/day plus $500 sponsorship fee and $300 car permit. As the law around import fees was not actually changed, one would be easily forgiven for thinking there is a whiff of corruption in the air.
China
China, of course, held on tightly to Zero Covid until the very end of 2022. As I write this now, it has abruptly pivoted to the exact opposite approach – one where infection, and tourism, are encouraged. The approach from the authorities seems to be to pretend the pandemic never happened, which means there is motivation to return to 2019 levels of control. Unfortunately, this still likely means (expensive) guides, which will likely be even more expensive due to pandemic-related economic hardship. While tourist visas are already being issued for China, I expect it won't be until the summer that overland travel will be able to overcome bureaucracy and start happening again.
Myanmar
Myanmar, on the other hand, has made almost no indication that it will open up land borders to tourism, and history has shown that the ruling military junta prefers secrecy and isolation above all else.  
If China opens and Myanmar stays closed, that means that the overland route to SE Asia will be once again possible by routing from Kyrgyzstan or Mongolia to Laos.
Motorcycle adventurers will start to explore Afghanistan and Venezuela but the countries will remain dangerous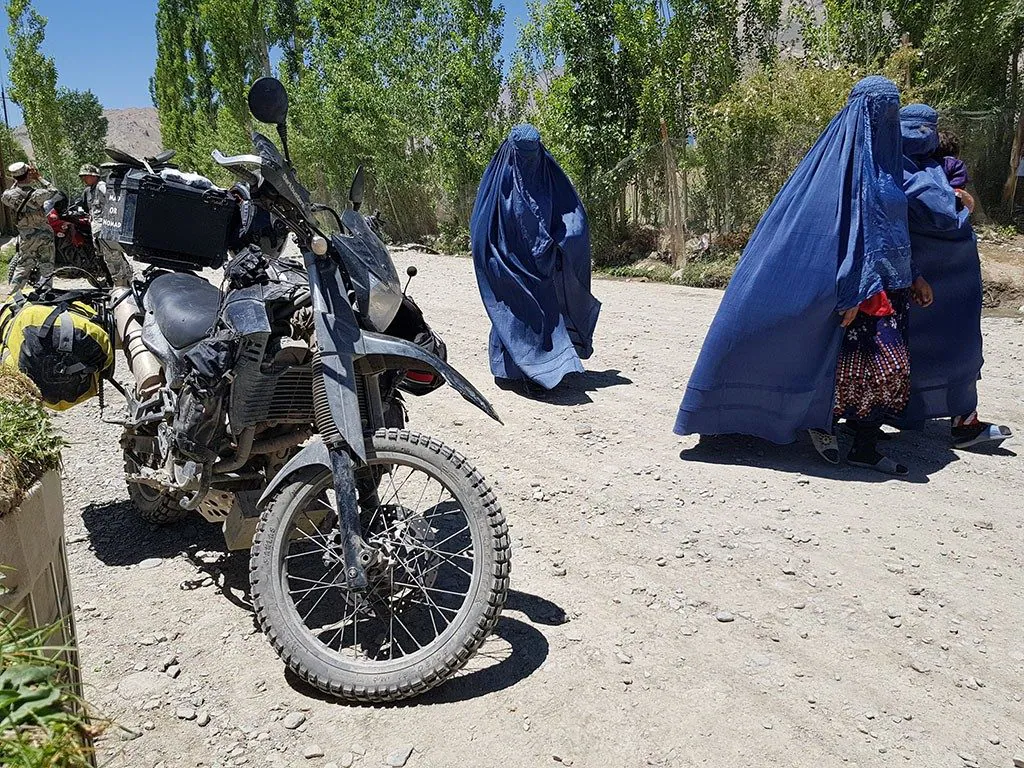 Mad or Nomad in Afghanistan's Wakhan Corridor, 2018.
Shipping will continue to make the "traditional RTW" unfeasible for all but the deepest pockets, but new forms of RTW travel will emerge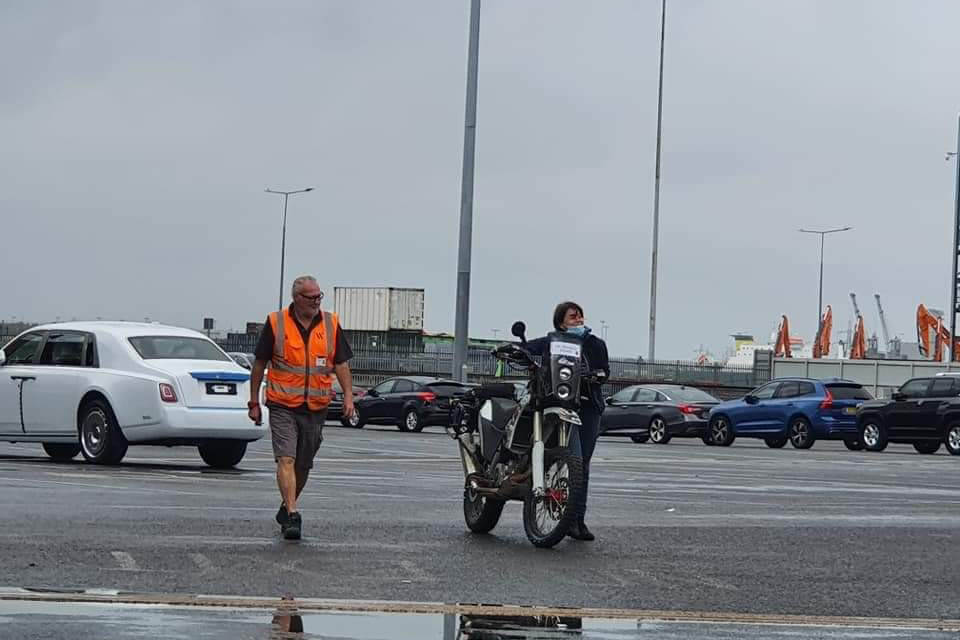 Picking up my PR7 in Southampton after a four month long shipping debacle from Colombia.
A Round the World journey, as defined by the Guinness Book of World Records is:
The distance travelled must be at least as long as the the circumference of the Earth — 24,900 miles / 40,075 km
Generally travelled in one direction, and preferably in one leg
Starting and finishing in the same place
Cross the equator at least once
Cross all longitudes
Hit two antipodean points (2 spots exactly on the opposite side of the world)
This style of travel has been dependent on not just open borders, but cheap and easy air freight. Before the pandemic, a person could easily drop a motorcycle off at an airport, pay $1000-$2000 and see it the next day in another continent. While rates have dropped from the eye-watering highs of 2021, they still remain extremely elevated for many routes. It is common to pay $3000 for short legs, and occasionally getting astonishing quotes of $10,000 or more for longer travel.
Sea freight rates are predicted to drop, but the high level of bureaucracy involved with sea freight, combined with long shipment delays from cancelled sailings, port strikes, congestion and general disruption means that it is a difficult option for many. Last August it took me a month and a half to arrange to ship my motorcycle by sea from Colombia to the UK, and then a further two and a half months before it finally arrived in Southampton. 
In July 2021, it took over a month just to get my motorbike from London to NYC by sea freight. All told, an aspiring RTW adventurer depending on sea freight could spend a full year of their life waiting around for their bike to arrive. Very few people have the time, money, or patience for this…
READ MORE: Motorcycle Shipping Guides
What's next for motorcycle travellers?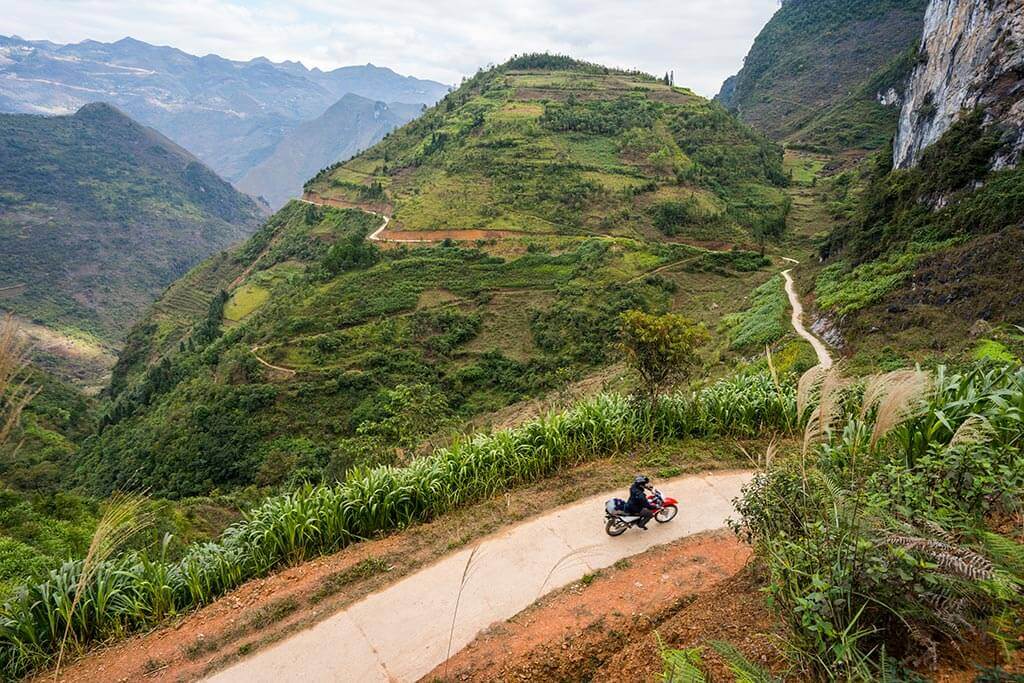 Fly and ride, rentals and buying local bikes are the way forward. Mad or Nomad renting bikes in Vietnam.
Because of this, more and more travellers are discovering new and creative ways to do alternative round the world journeys. Some do it in segments, coming home after each leg to recharge, rekit, and replenish their bank accounts. 
Others go round the world two weeks at a time by flying and renting (which overlander Fern Hume refers to as The Grand Idea). Many others are discovering countries where foreigners can easily and cheaply buy a motorcycle and buy and sell as they go. 
Countries like Chile, Colombia, the USA, South Africa, the UK, Ireland, Thailand, Malaysia, and Australia have all had foreigners successfully buy, register, and cross borders with a local motorcycle. In India it's not possible to register in your name, but you can easily buy a bike anyway and have huge adventures in India and Nepal. 
These days on the Pan-American, it's less and less common to see a motorcyclist on a bike registered in their "home" country than something they've bought on the way. A Brazilian manufactured Honda XRE300 might be less sexy than a big western bike, but for any mechanical problems you can easily roll it into a roadside garage and pay pennies for spare parts and repairs, leaving any traveller with more time and more money for actual adventures.
But why limit yourself to just motorcycles! While the trend for fly and buy is already well underway, a new trend for 2023 will be people fully embracing mixed modes of travel on a budget. Cars, motorbikes, push bikes, trains, even canoes – the only limit is one's creativity!
READ MORE: Recommended Motorcycle Rental Companies
ORIGINAL ARTICLE:
RTW Motorcycle Route Predictions for 2022
The Pan-American will return to nearly normal levels of traffic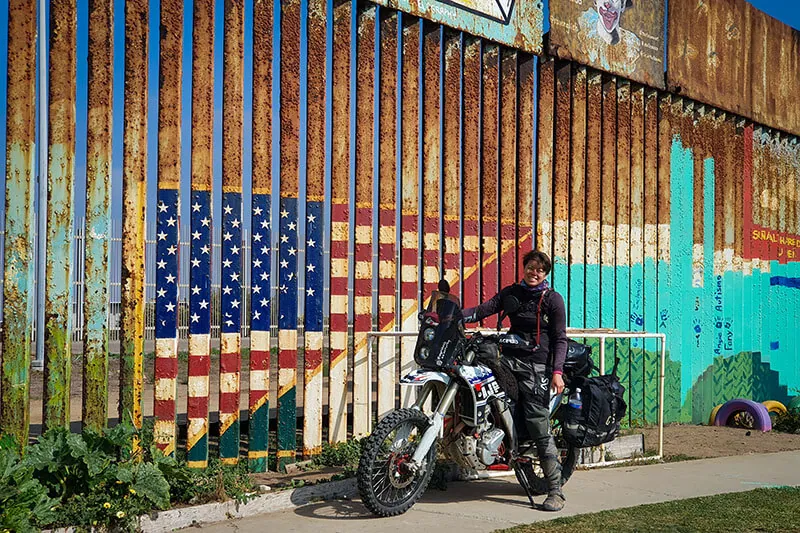 The Pan-American route from Alaska to Argentina was always one of the most popular routes due to its ease of access (no visas, no carnets, no mandatory guides). It's already currently possible to go all the way from Canada to Ecuador overland.
The rest of South America, who suffered some of the longest and strictest lockdowns in the world, are making promising signs towards opening that have been delayed by Omicron, but I remain optimistic that by the time the snow melts and Alaska's summer arrives, the route will be fully open. 
Expect PCR tests and proof of vaccination at borders, and rapidly changing restrictions within countries (outdoor masking and curfews are unlikely to go away in many Latin American countries). 
Trans-Africa and Europe to Southeast Asia will be effectively blocked for all of 2022
Southeast Asia
I truly hope I'm wrong with this, but political conflicts in Myanmar and Ethiopia are unlikely to abate soon, which blocks off both the East Africa and Southeast Asia routes.
For Brits, Americans, and Canadians, China is unlikely to give up on zero-covid in 2022, which adds another layer of difficulty to routing. On top of that, highly touristed parts of SE Asia have declared they want to pivot to higher-class tourism (presumably excluding dirty motorcycle hobos).
Trans-Africa
For West Africa, I expect Morocco to continue to flip back and forth on border openings, meaning it will continue to risk stranding travellers, and lesser touristed parts of West Africa will have little motivation to issue tourist visas and open land borders to tourism.
These routes have never been the easiest, and any traveller who wishes to attempt one of these routes in 2022 should be prepared with a lot of patience and a fat enough wallet to ship over blockages.
If you're set on exploring either of these continents, I'm of the opinion that your best bet is to plan to end your Asia journey in Nepal (via Iran) and ship out, or for Africa, to ship into Cape Town and loop back around and ship out again from South Africa.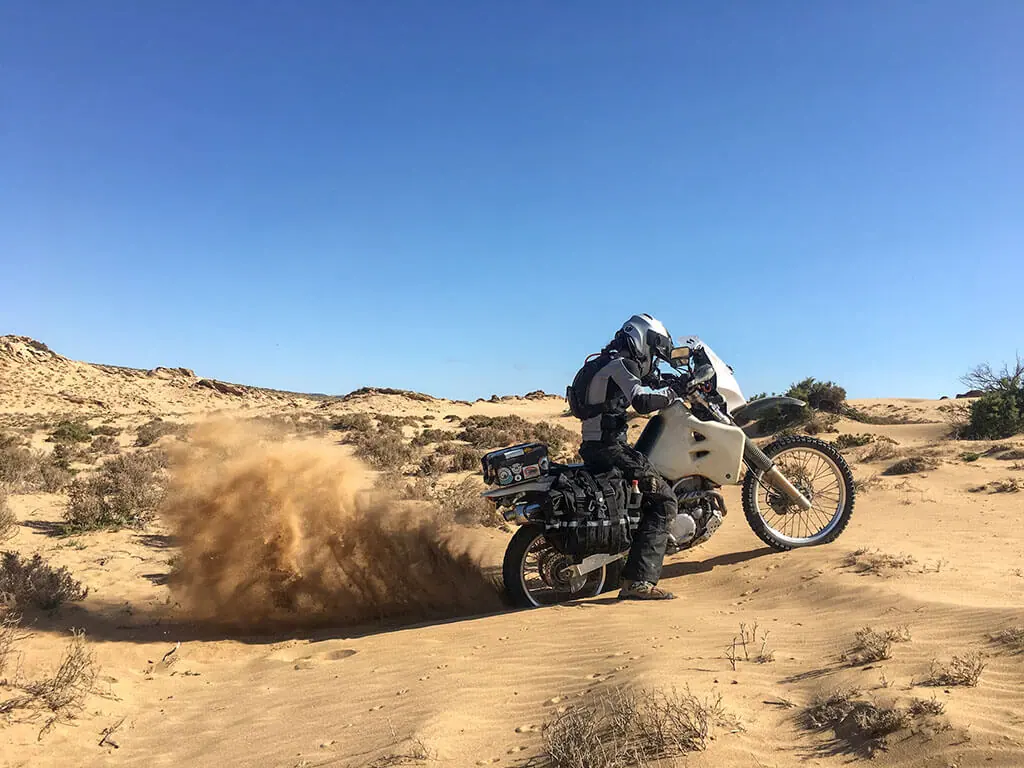 Russia will remain a wild card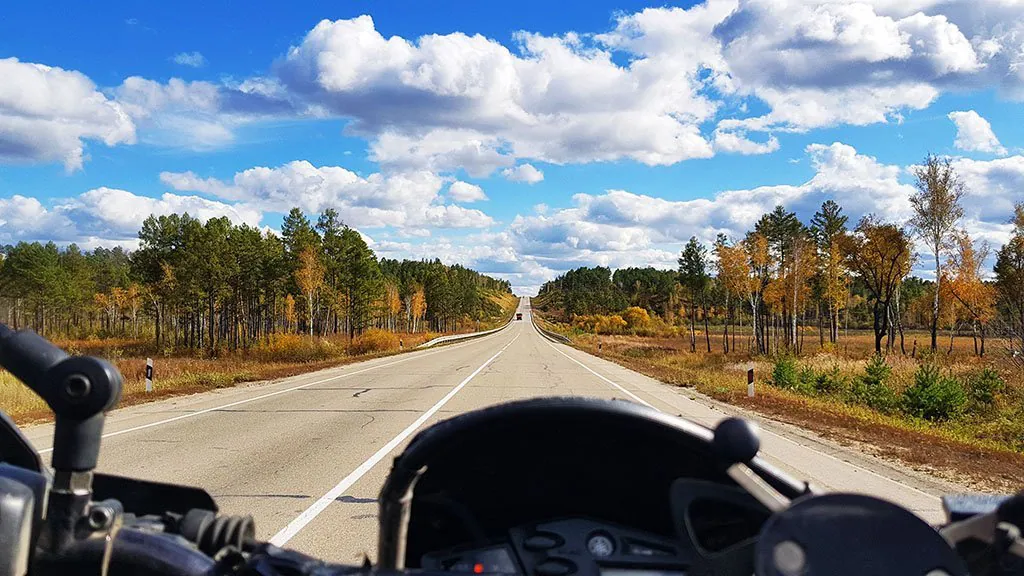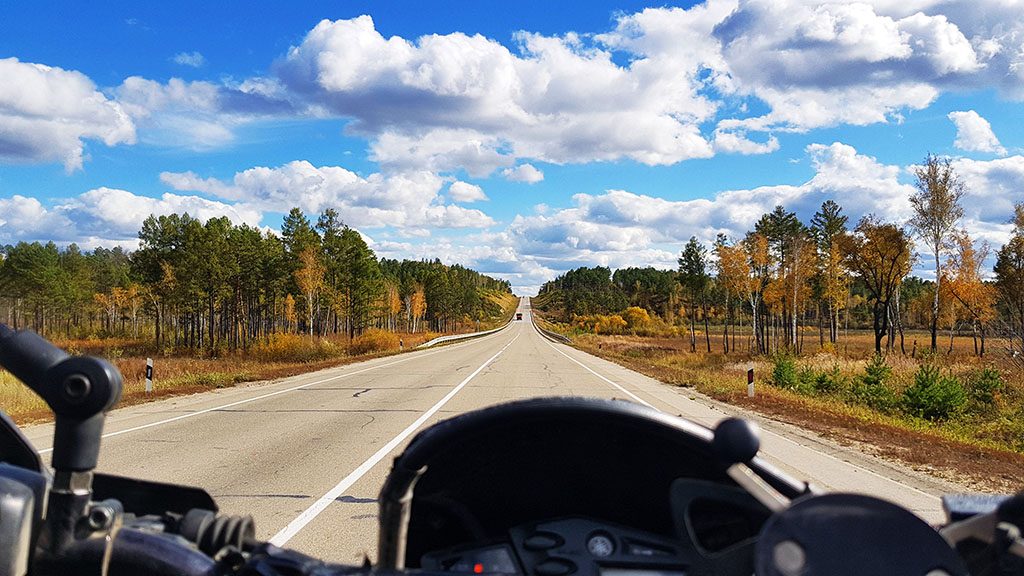 Russia is a very attractive potential destination for 2022 overland motorcycle travel in that you can cross an entire continent without crossing any additional borders – which means no extra PCR costs and no risk of getting stuck. 
However, while Russia has made inroads into opening air borders for certain nationalities, the land borders have remained firmly closed. On one hand, Russia has promised the imminent arrival of easier visa policies, including e-visas, on the other hand, it has often fraught diplomatic relations with many countries and wishes to see reciprocity with recognition of the Sputnik Vaccine.
Which side will Russia land on? The side of easier international travel or the side of using its visa policies to punish other countries diplomatically? It's anyone's guess. 
Middle East travel routes will start to become mainstream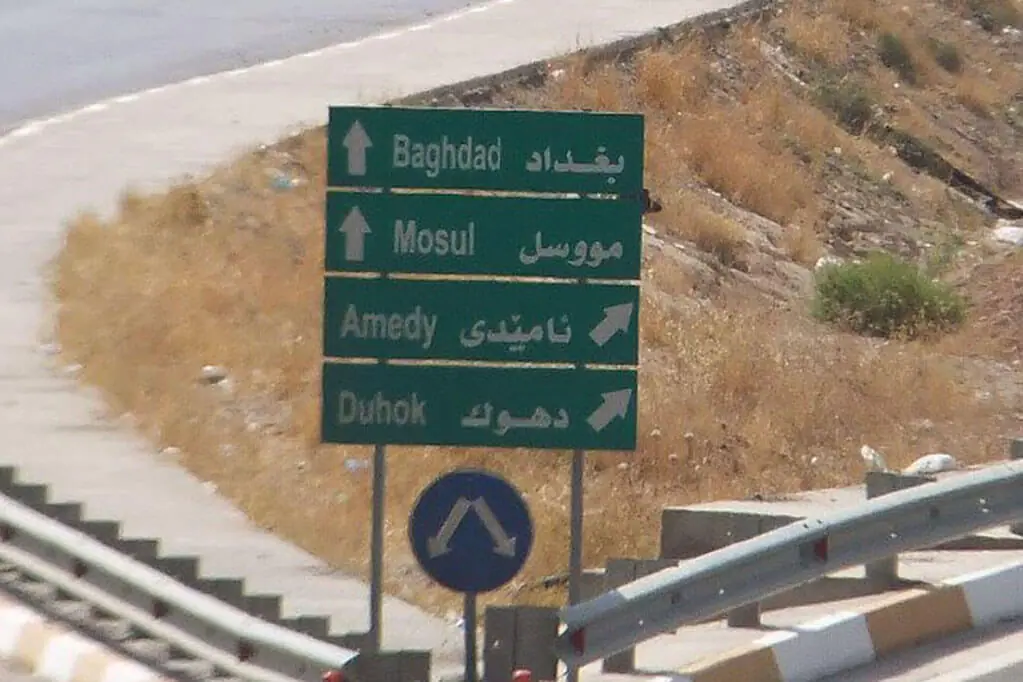 Political conflicts and restrictive border policies have blocked most of the Middle East since the early 2000s, but this appears to be finally starting to change. Saudi Arabia has reinstituted its first-ever tourist visa programme that started shortly before the pandemic and opened a new land border to Oman.
For the rest of the region, intrepid travellers have reported on Overlanding Middle East that they have both managed to cross Syria from Lebanon to Jordan, and Iraq from Iran to Jordan – which would make them the first to do these routes in decades.
 Right now these journeys have largely flown under the radar, but I expect in 2022 to see more travellers explore this little-visited region. 
Heather Sinclair
Heather is an avid adventure bike rider, traveller and awesome person! In 2018 Heather completed a 10-month, 22,000-mile motorcycle journey across Asia from Indonesia back to the UK. Since then Heather set off for an overland trip across Africa to Cape Town, got stuck in Morocco due to Covid border closures, changed plans, toured Europe and is now riding somewhere in America!
+ Follow Heather's adventures on Instagram: @improbablyadventuring
+ Check out Heather's awesome book: The Only Way Out is Through
+ Read more about Heather's trip: Trapped by Coronavirus
+ Here's Heather's DRZ Review: Suzuki DRZ400S Motorcycle Review
Read more on Round the World Motorcycle Travel
Thanks for checking out this Round the World Motorcycle Routes Predictions for 2023 Guide. We hope you enjoyed it! Here's a few more articles on RTW motorcycle travel that we recommend you read next. 
Are you planning a RTW motorcycle trip? If you have any questions, comments or predictions of your own, please chuck them in the comments below. We'd love to hear from you!