Here's our tried and tested, used and abused, hard-earned kit list. This is everything we carry and the complete packing list for our round the world motorcycle trip…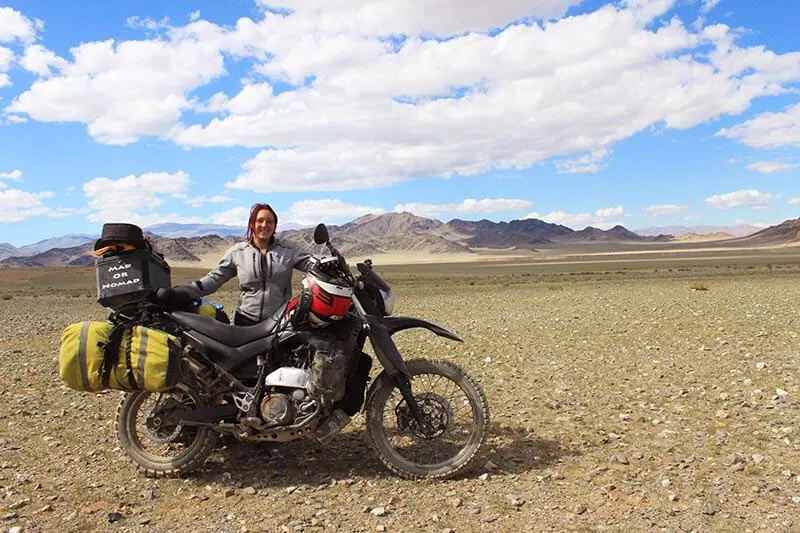 RTW Motorcycle Packing List
Packing for a never-ending round the world motorcycle adventure wasn't going to be easy. We started overloaded and over-packed… and we're still overloaded and over-packed today. It's natural, everyone overpacks at home and either chucks it on the road or posts half of their stuff back. We're still finding ways of doubling items up and sending stuff home. But below you'll find what we're down to today. And we've also included links under each section to more in-depth guides if you fancy digging deeper.
If you're looking for an in-depth breakdown on packing for a motorcycle trip, check out our Ultimate packing list next as it lists everything you could possibly need in easy to read lists.
READ MORE: The Ultimate Motorcycle Trip Packing List
How to Choose Your Adventure Riding Gear
Personal Clothing
Sub Zero thermal down jacket. We use this under our motorbike jacket if it gets cold and can also use it when walking around towns or hiking. It has a double usage (hence why we chucked the thermal liner), compresses and stuffs into a small bag when not in use
Three pairs of riding socks
One pair of lightweight hiking trousers and one pair of shorts
Four t-shirts
Underwear
One pair of flip flops (we use our riding boots for long walks or if it's cold, and use our flip flops for everything else
READ MORE: How to Pack for a Motorcycle Adventure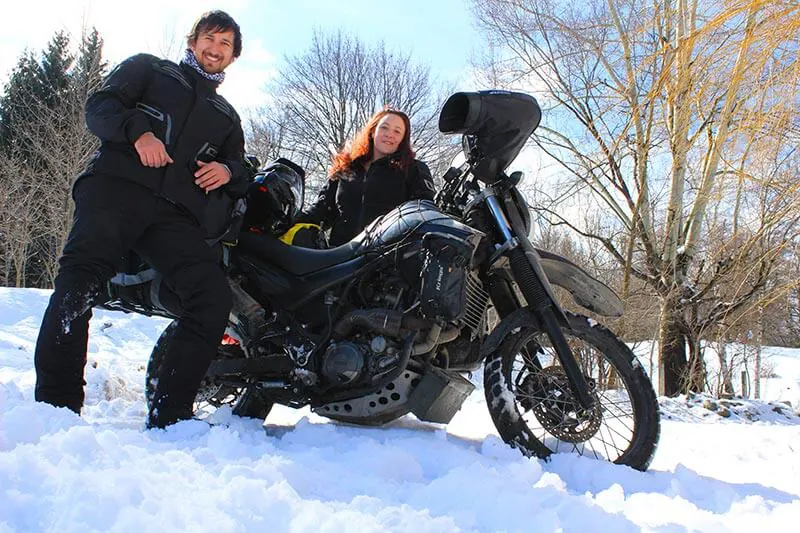 Miscellaneous
First aid kit
Ukulele (because why not)
Small compass
Camping Gear
Foldable wash bowl
Thermarest lightweight ground mats
Plastic cutlery
Mora knife
Head torch
Picnic blanket (comes in very handy)
READ MORE: Motorcycle Camping Guides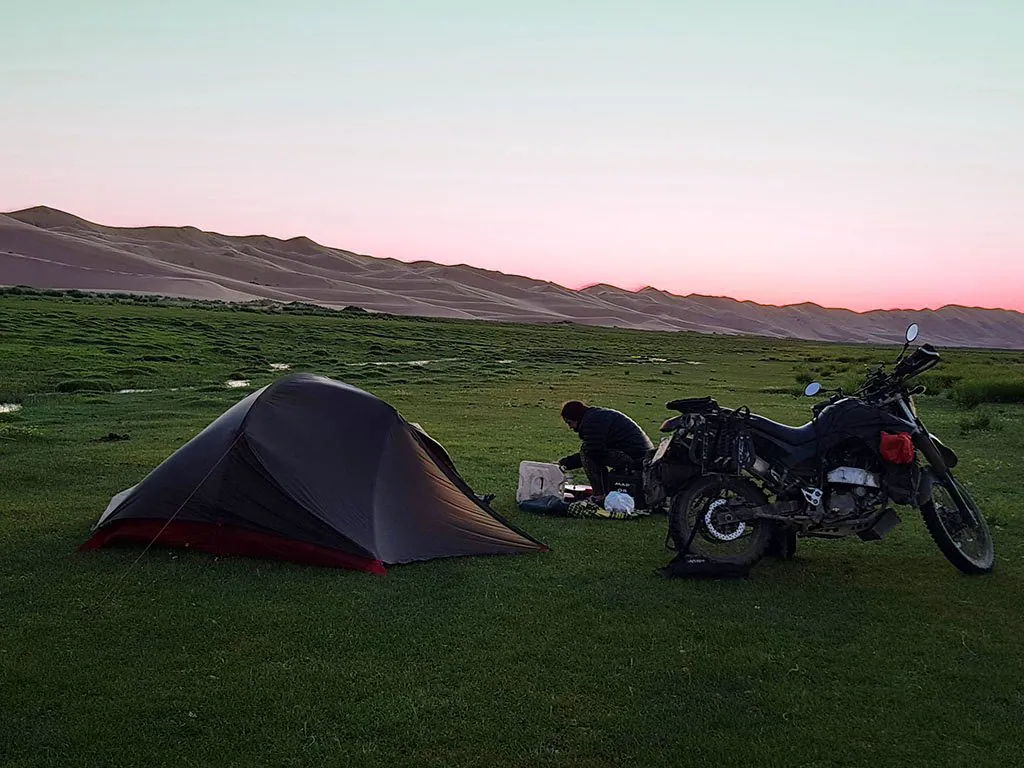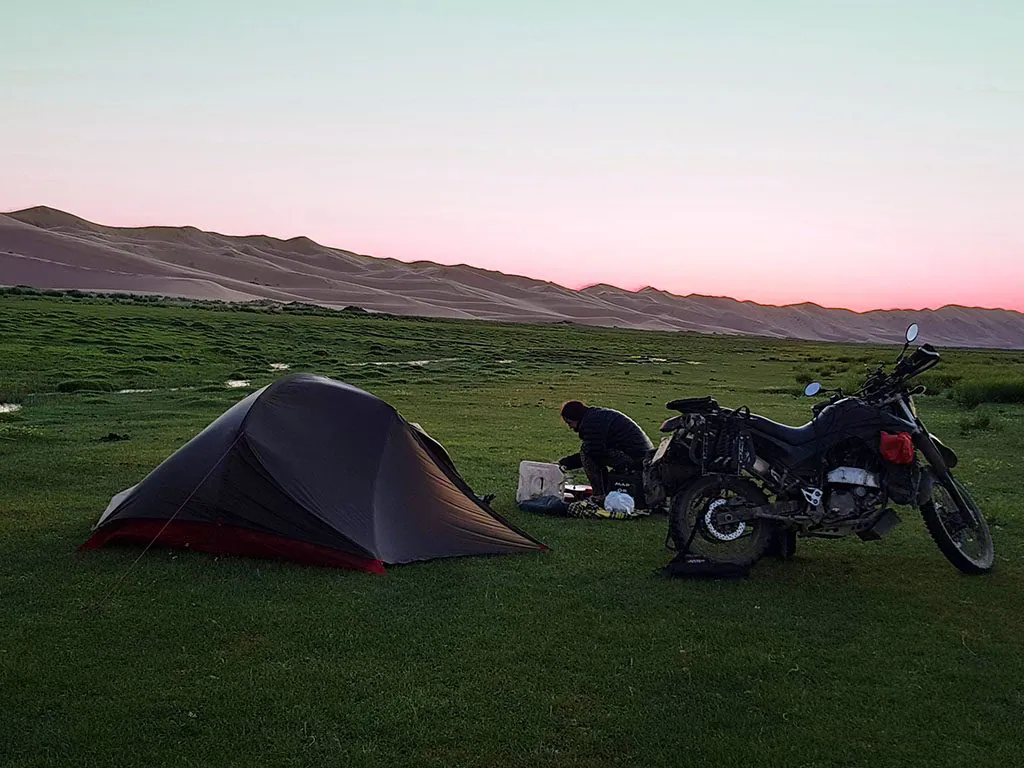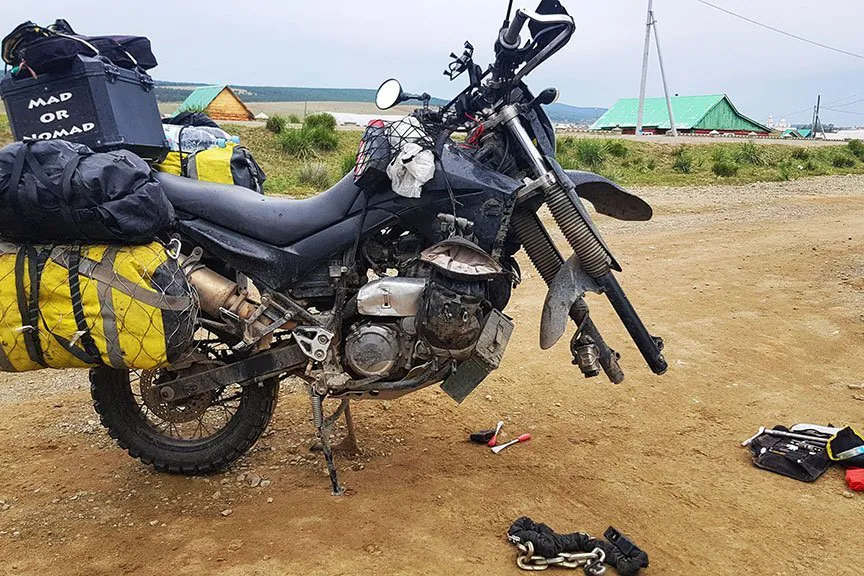 Food
We keep a separate bag for all our food because we like riding off into the wilderness and need to carry food supplies for a few days. We keep this food in a Kriega US-30 pack tied to the crash bars. Since ditching the Rotopax, we now store our water bottles in the food bag too. 
Easy to reach cutlery also lives in this bag. 
On the other crash bar we have a smaller Kriega US-10 which holds spares, miscellaneous stuff, waterproofs etc. 
Want to Ride Round the World?
If you're reading this guide because you're thinking about or planning a round the world motorcycle trip, then that's incredible and congratulations on your first step!
We have sections on this website purely dedicated to round the world travel and helping you do it. Take a look at the Round the World section as it's where we hold all of the RTW guides in one place. Good luck!
READ MORE: Round the World Motorcycle Travel Guides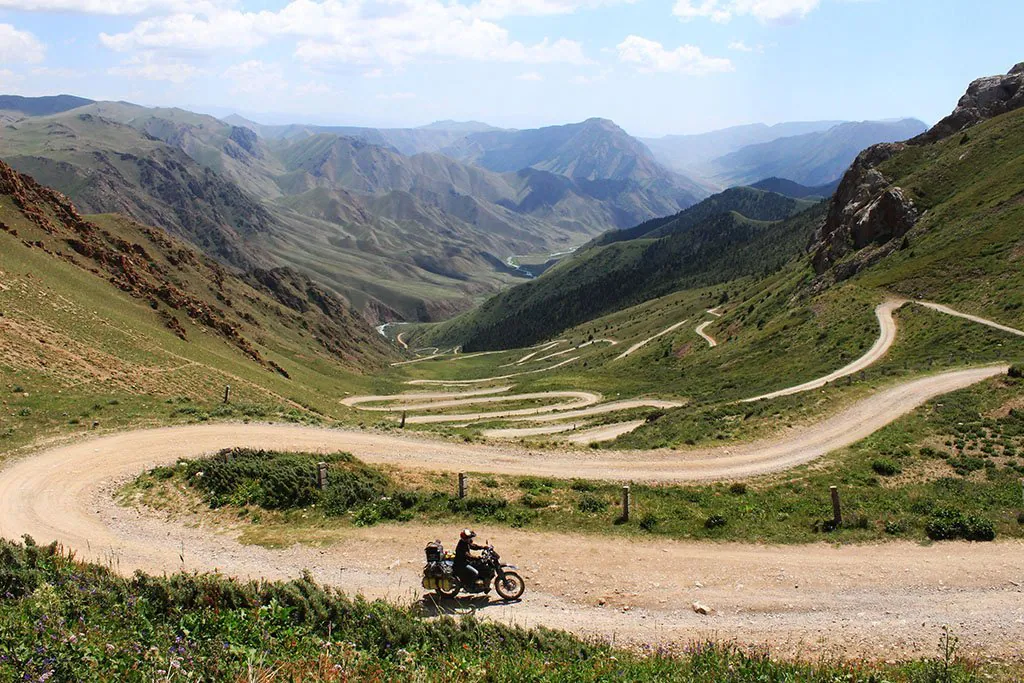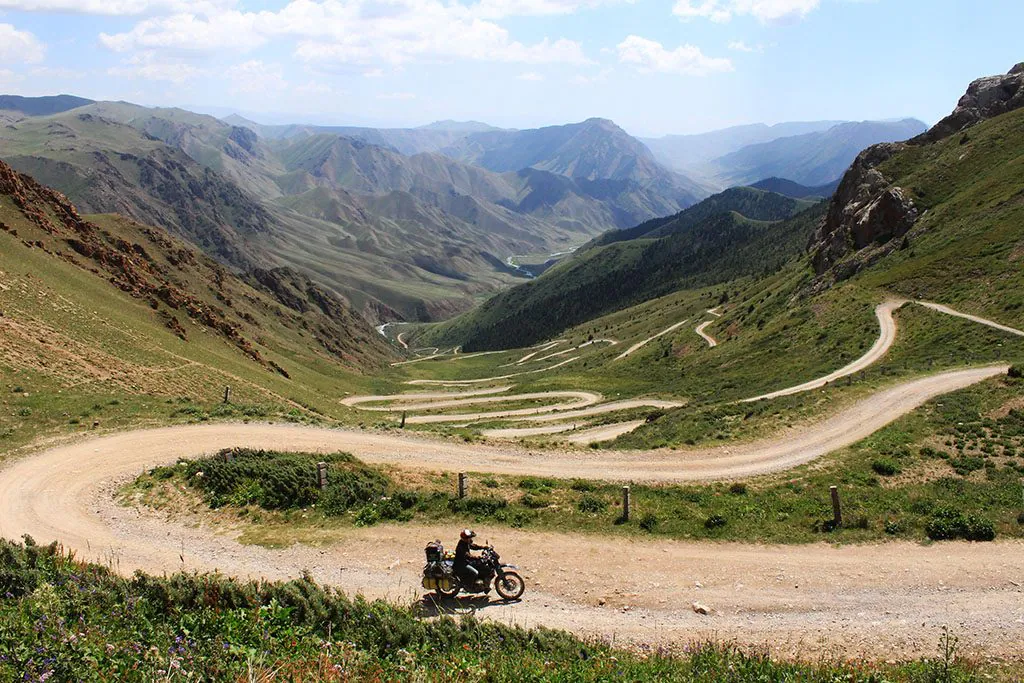 Read more on Packing for Motorcycle Travel
Thanks for checking out our RTW Packing List Guide. We hope you enjoyed it! Here's a few more articles on packing and preparing for a motorcycle journey that we recommend you read next. 
ps. We may receive a small commission, at absolutely no cost to you, if you purchase any products using the links on this page. We're not sponsored by anyone, are completely impartial and don't run ads. So this helps us keep the site running. Thank you for your support.
Liked that? Try these next…