After 20,000 miles, 21 countries and exactly 365 days of riding we made it from the UK to Japan – just about. Here's what we figured out after a year on the road…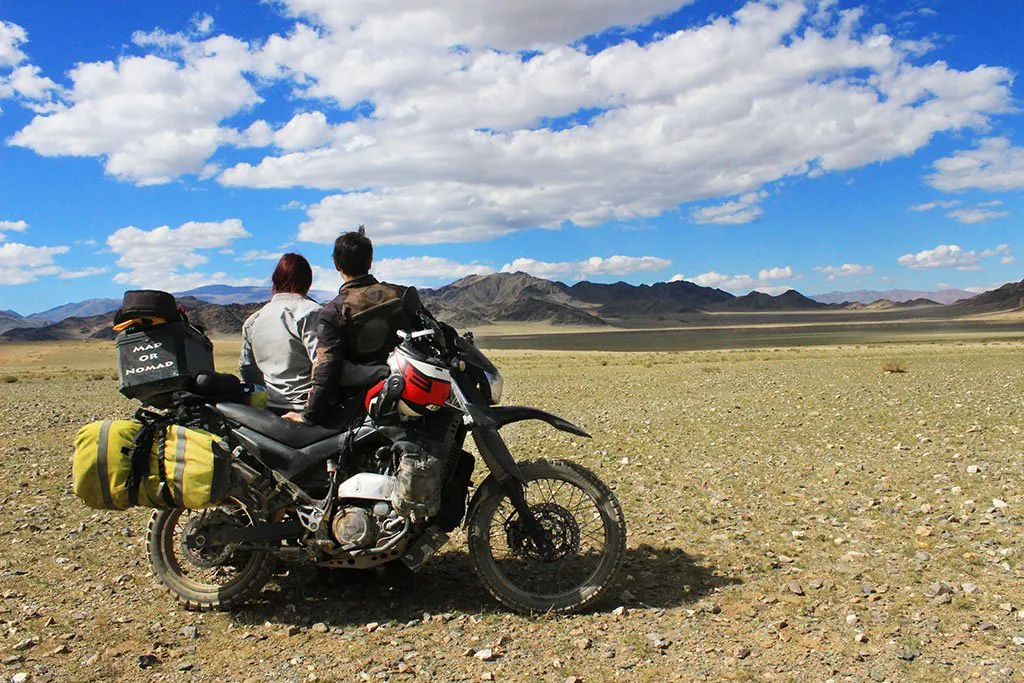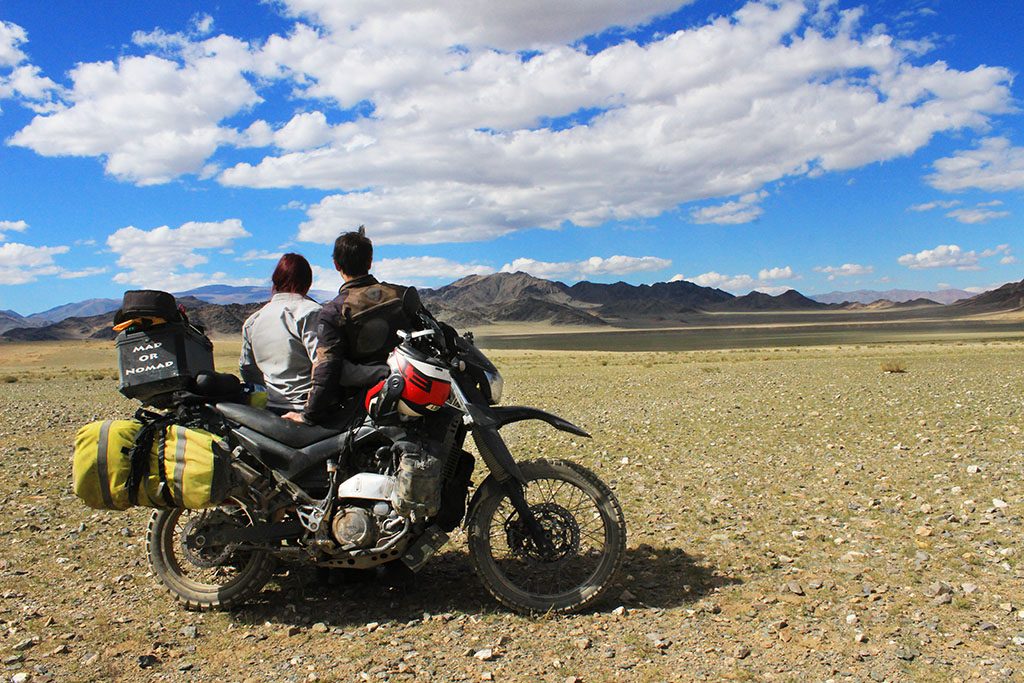 One Year Motorcycling Round the World 
Off to a flying start
It's been a mad year. We left the UK exactly one year ago today… and it wasn't a good start. By the time we reached the Channel Tunnel, we were soaking wet and our luggage had caught fire.
It got worse… a lot worse. The rear shock completely collapsed, the frame cracked and the subframe snapped. The pannier racks broke and had to be welded nine times, the bashplate ripped off, the top-box mount fell apart, we lost spokes, had oil leaks, broken clutch cables, melted hoses, a snapped exhaust, lost the baffle, ran out of fuel in the middle of nowhere and a hundred other problems. In a year we had to wait five weeks in total for new parts, rode through sandstorms, snowstorms and Storm Eleanor, we got lost in Mongolia, stuck in sandpits, muddy swamps, froze in the mountains and had sun stroke in the deserts.
But none of that was as hard as the Siberian Hell Ride. Racing 4000km in eight days across Russia while frantically fixing five punctures a broken rack and split exhaust to catch the ferry to Japan or risk deportation and huge fines was not fun.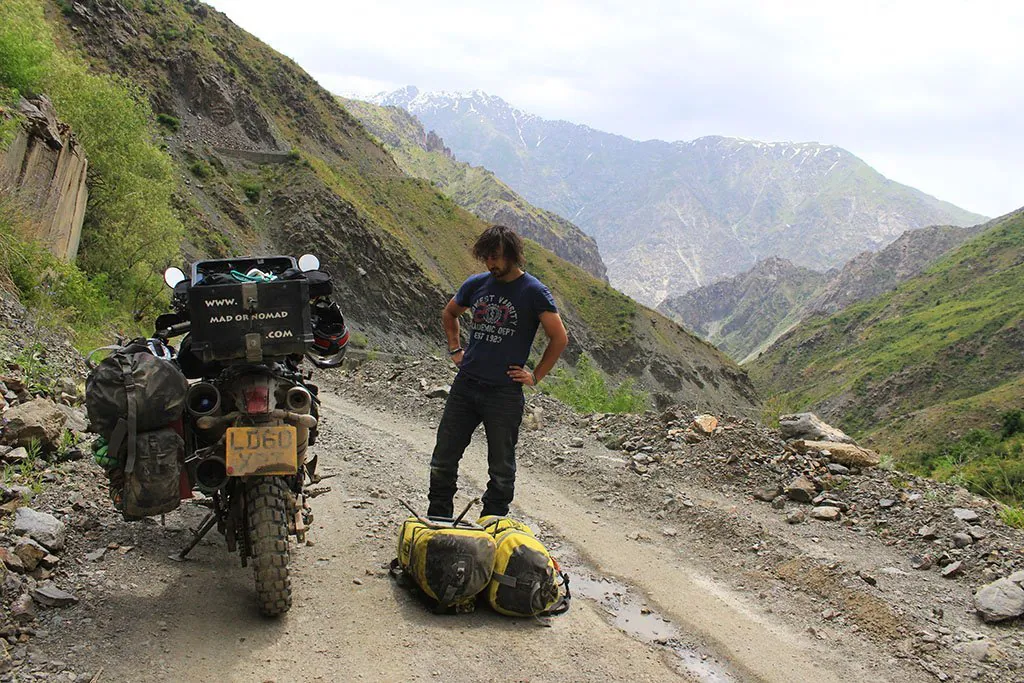 What's important?
But we made it. And now here we are, sitting in our apartment in Kyoto, Japan, sipping Sake wine and thinking back over the year. And we realised, despite all the breakdowns, dragging the bike and ourselves out of sand pits, rivers, up mountains and all the madness that's happened… that it's not that stuff we remember when we think back. They are only problems at the time, and time passes.
And it isn't all the sandy beaches, pretty places and epic mountains either. That all soon merges into one and dissolves… and what we're left with are faces.
The hardships of life on the road are a small and temporary price to pay for the friendships and wonderfully kind people we met along the way. Especially in far flung corners of the world where we never expected such kindness. We were warned to not visit certain places, that some parts would be dangerous and the people were out to get us. Funnily enough, those were the places where we met the kindest people. It's humbling and well outweighs the tough times.
This trip wouldn't mean much without all those incredible people. Fellow travellers riding, cycling and backpacking the world who have now become lifelong friends. Locals who treated complete strangers like family – who we hope to repay the favour to one day. Friends, family and new friends online who always give us support. It's all of you that made the trip what it is.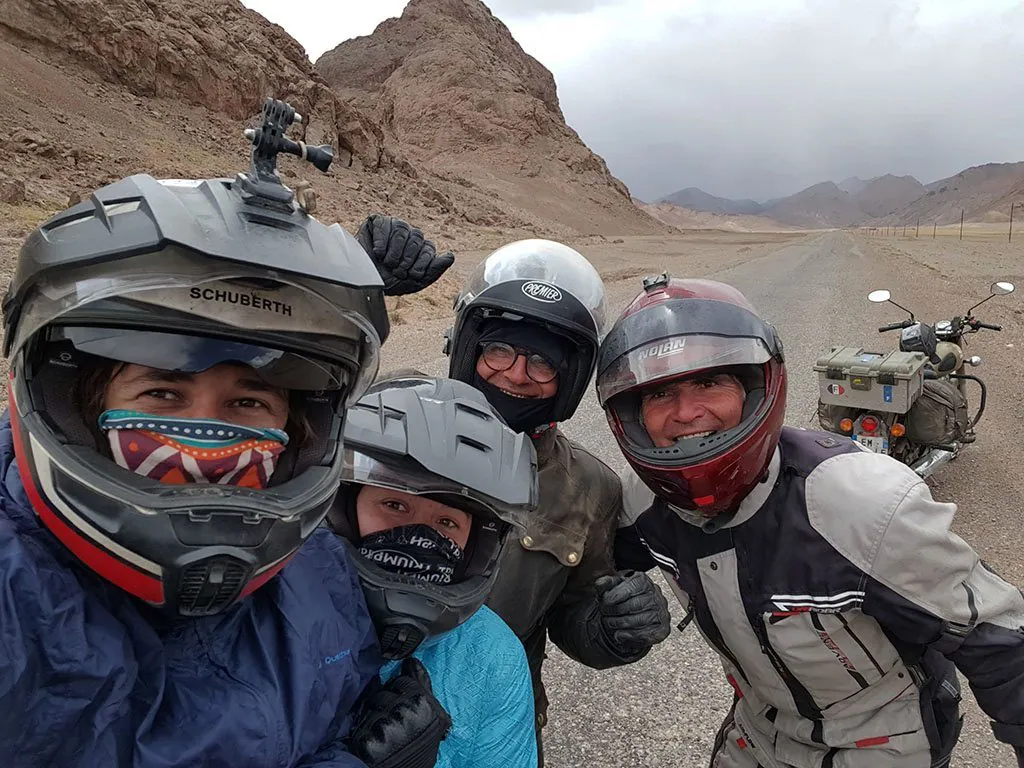 Keep going!
And so, we wouldn't change any of it (well, maybe some warmer clothes, a stronger pannier rack, lighter luggage, a second bike and a better organised Russian visa, but other than that no way!). We realised that it's the tough experiences that make you stronger, and lead you towards the good ones.
So, to celebrate the New Year's Eve, we visited the ancient Otagi Nenbutsuji Temple. This place of worship is Japan's most continuously ruined temple from typhoons, floodings and natural disasters since the year 766…
But its 1,200 stone Rakans (disciples of Buddha) are still smiling (well, most of them are) and we thought it was the best way to say… despite the tough times, just keep going, keep smiling and keep on being happy because the people you meet are well worth it.
Enjoy a Sake for us, and here's to 2019 and whatever madness it brings!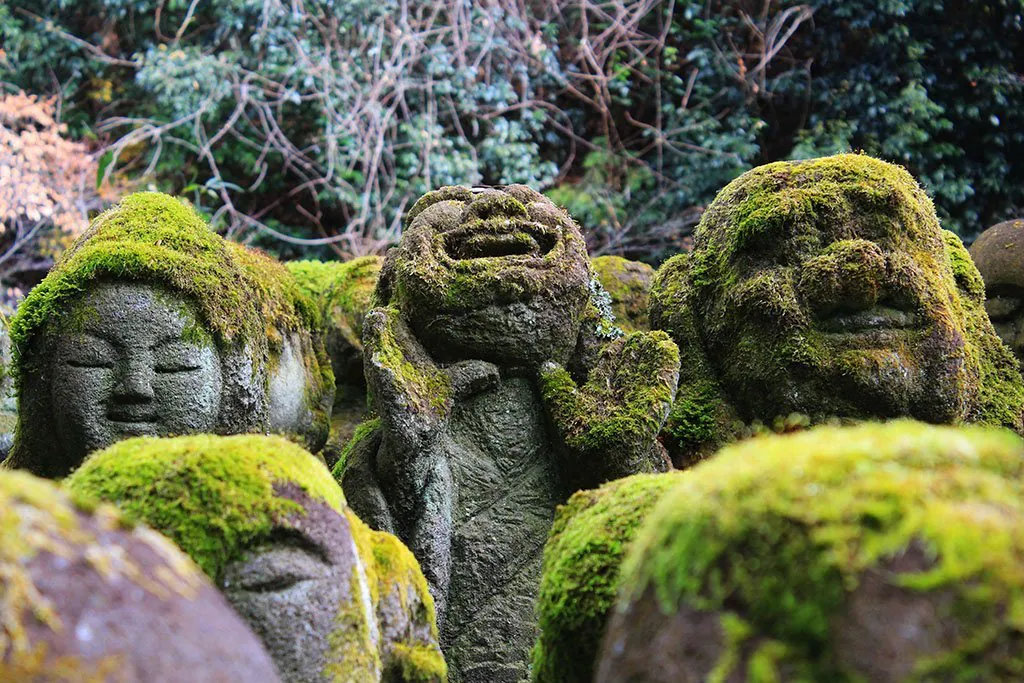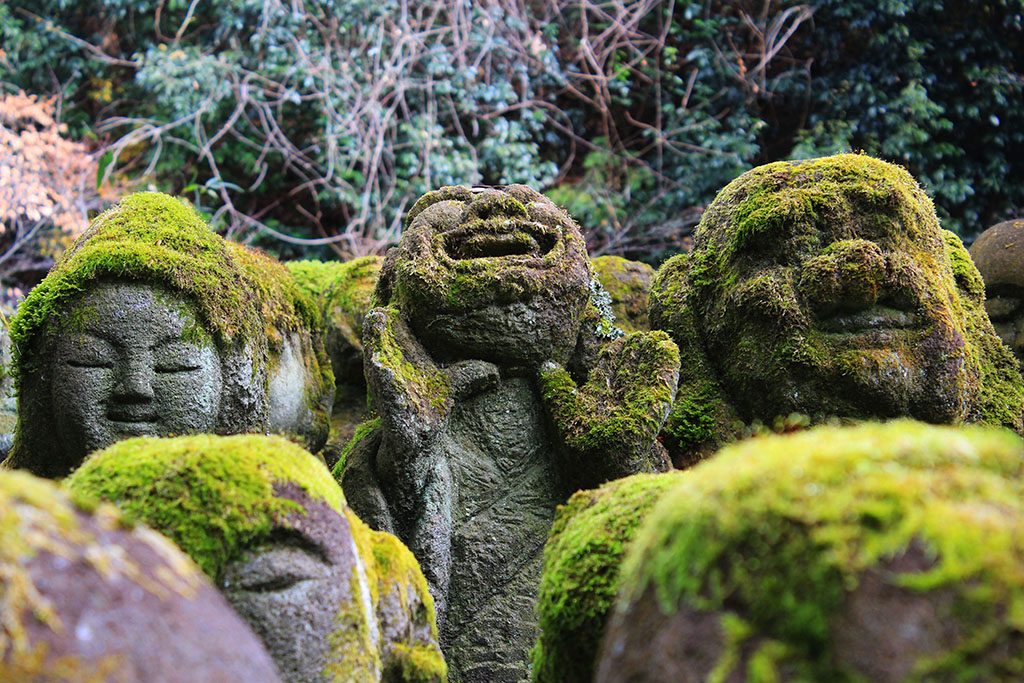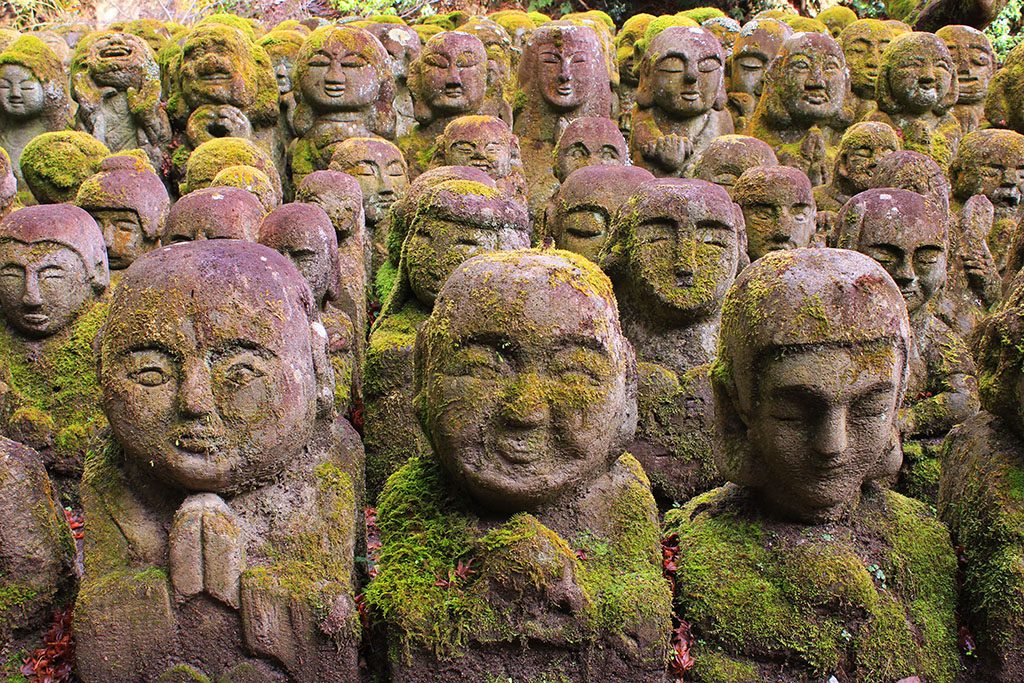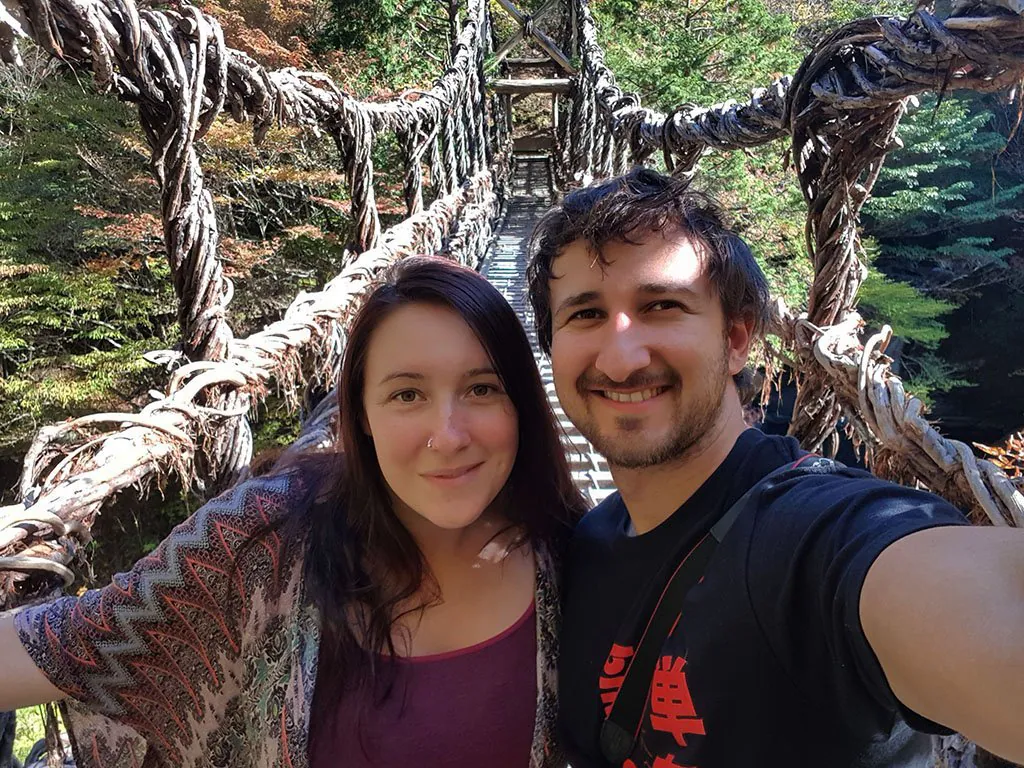 So, what's next?
We've completed Stage One of our trip (riding from the UK to Japan). Now it's time for Stage Two (riding from Nepal to New Zealand). We don't want to fly the bike from Japan to the States and continue round-the-world without visiting South Asia and South East Asia. So, we're going to double back on ourselves by flying backwards and starting again on a southern route! We'll be leaving Japan in February. You can find out about our route and plan on our Route page.
Here's a bunch of pics of all the awesome friends we made along the way
Just realised there's about 14,836 pictures of amazing people… so we'll stop here!
Liked that? Try these next…
We'd love to hear from you! Please post your comments here…