Crossing Istanbul's Bosphorus bridge marked the start of our adventure in Asia.
A Turkey Motorcycle Adventure 
Bulgaria was cold. We were tired of being cold, so our decision-making process went something like this: 'I know! Let's head south to the Greek coast and baste in the sunny glory of Apollo's golden beaches'. One freezing, teeth-chattering night in an abandoned Greek campsite later and we were packed up at first light, bolting it to Turkey. We're coming back for you Greece (when you're warmer).
We were stung at the Ipsala border; the only insurance office there wanted to charge us an extortionate amount for a Green-card (a must-have for entering Turkey, but half the price at other borders). Time was ticking, the cold was chasing us from Greece and darkness was falling. So, we bit our tongues, paid and marched on. We saw Tekirdag on the map and found a cheap apartment on AirBnB. The owner asked us to add him on Instagram instead of paying through the site as he said he didn't want us to pay for the night. Confused, we obliged and headed straight for him.
Typically, the XT couldn't manage the last hour and a half ride without throwing a tantrum and blew the baffle clean out of the exhaust on the motorway. Our bike once again sounded like a tractor with a megaphone up its bum. We could see the cold weather stuck at the Turkish border, arguing with the insurance office, it was only a matter of time before it paid and caught up with us. We decided to forget about looking for the baffle and carry on – much to the XT's delight.
We stormed into Tekirdag, our host for the night could hear us coming and raced to meet us, ushering us into his house quickly as confused neighbours came out to find the source of the racket. What was supposed to be one night turned into three. Onur took us to his favourite restaurants, for coffee with his friends and on a tour of his city. He quickly turned into a good friend and was a brilliant introduction to Turkish hospitality. But we couldn't stay any longer as we were due in Darica to meet an old friend, Levent. We made our goodbyes, started the bike and watched Onur wince as the bike set off four car alarms and made a little girl cry.
I first met Levent six years ago while camping next to a restaurant by Lake Iznik, Turkey. He rode past on his motorcycle, saw mine and stopped to inspect it. A chat, ten teas later and we were great friends, touring the countryside, hanging out with the Iznik motorcycle club and drinking copious amounts of tea. No visit to Turkey would be complete without seeing him again. We rode to his family home in Darica where his parents treated us like their own.
Levent took us to his friend's house where they build humungous off-road trucks together. Within 10 minutes they had fabricated a new baffle out of an old washer and piece of pipe and welded it into the exhaust.
We made our goodbyes to our adopted Turkish family and went with Levent to Lake Iznik, where he works as the Turkish Olympic Rowing Coach.
He arranged a room for us in the National Rowing Club house, where we stayed for the next four nights. He filled our days with dingy rides, training the Olympic rowers, cycling through olive groves, exploring and hanging out with his friends.
We ate more delicious food and drank more Turkish tea than we thought possible. Levent, who knows everyone in Iznik, treated us like royalty. He took us to the lake's shore at night to watch the sunset. When we hinted that it was cold he called a friend to come and build a fire. When we said it wasn't big enough – another friend turned up in a 4×4 with old tyres and wooden pallets. When we joked that all we needed now was a guitarist, one magically appeared from behind the trees playing traditional Turkish music along with his father who cooked up a campfire feast.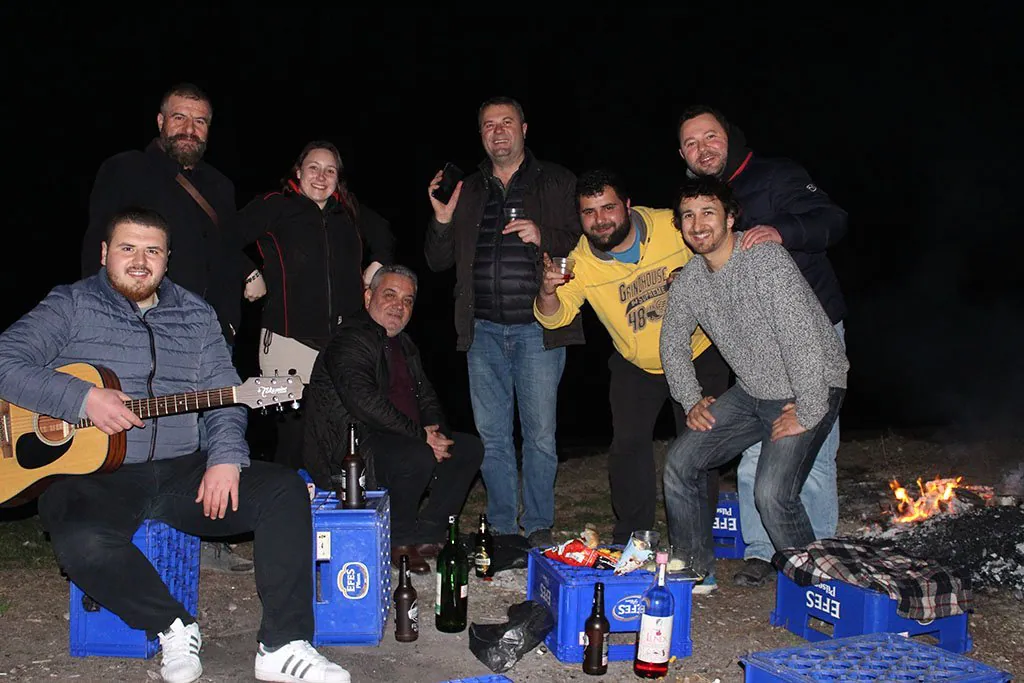 On our last night the guys took us out to party with traditional live music and had us all dancing until sunrise. This is truly a special place, filled with the world's kindest, finest and best men.
We're already in love with Turkey and its people, and we can't wait to see more of it.
With thanks to…
Tekirdag, Turkey
Onur, for introducing us to Turkish food and making us feel at home with your friends.
Iznik, Turkey
Levent, for being the most amazing friend, incredible host and treating us like part of your family.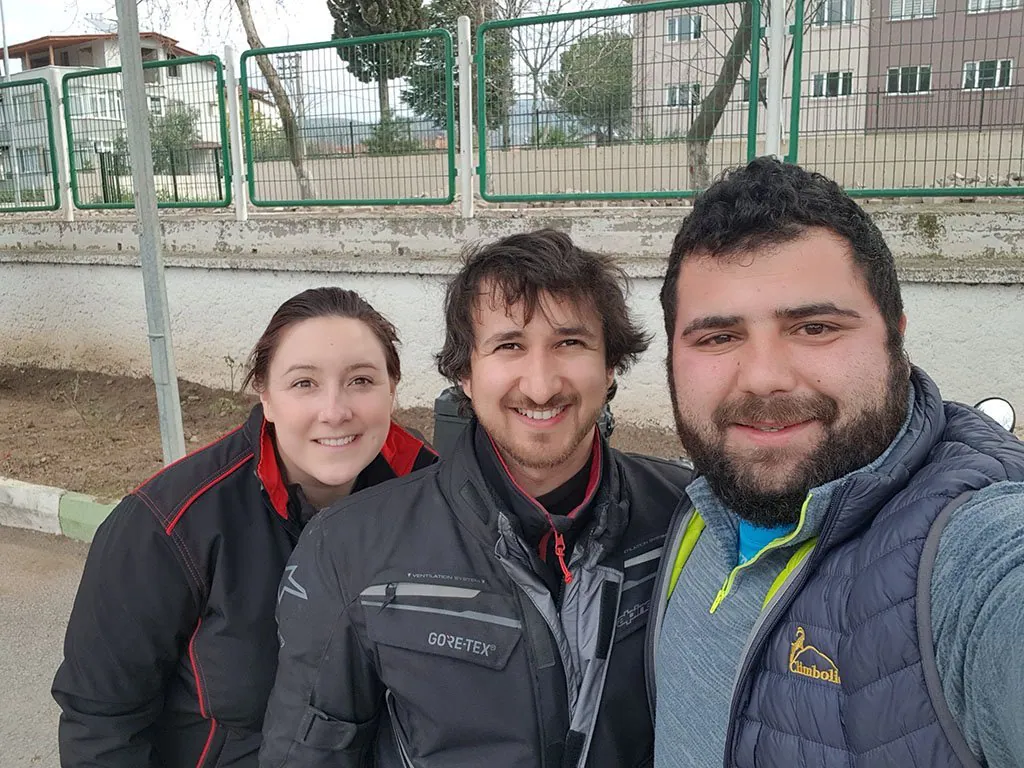 Liked that? Try these next…
We'd love to hear from you! Please post your comments here…