Namibia Motorcycle Rentals and Tours
Here's our recommended motorcycle tour and rental companies for Namibia.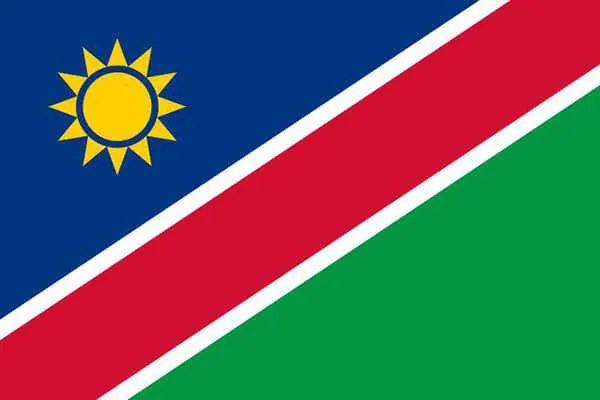 "At Ride2Roam you combine the best riding roads in Southern Africa with going on safari and meeting the local people. Our tours are organized by bikers for bikers. With us you don't just book a hotel and a motorbike, but the experience of a lifetime."
Services: Set guided group tours in Namibia, Botswana and South Africa and both guided and self-guided tailor-made tours for two or more bikers in Southern Africa.
Tour bikes: All of our tours are offered on BMW GS 750, 850 and 1250 motorcycles. Other bikes like the Honda Africa Twin are available on request.
Tour prices: Depends on group size, type of motorbike and itinerary. Check the tour page.
Insurance: Yes, an excess is applicable depending on motorbike type.
Kit availability: Gear can be supplied. 
 Cape Town, South Africa
  www.ride2roam.com
Henko and Berna
+ 27 76 404 8864 (Whatsapp)
info@ride2roam.com
 African Tours: This company runs tours in Namibia, Botswana and South Africa.
Read more on Motorcycle Travel in Namibia and Africa.
Thanks for checking out our Namibia Motorcycle Tour and Rental Companies post. We hope you found what you were looking for.  Here's a few more articles on motorcycling in Namibia and Africa that we recommend you read next. 
What's next? Check out these resources to get started on your adventure!
Motorcycle Rental and Tour Companies
Planning a Fly and Ride bike adventure? Here's our recommended motorcycle rental and tour companies from around the world. Check out the page, click a country and see what's on offer!
Read More
We'd love to hear from you! Let us know about your Namibia motorcycle tour experiences and ask any questions in the comments below.