MSR's DragonFly stove is the best all-round multi fuel stove on the market. After six years of ownership and trying countless other stoves I wouldn't take anything else. It's light, practical, durable and packs up small.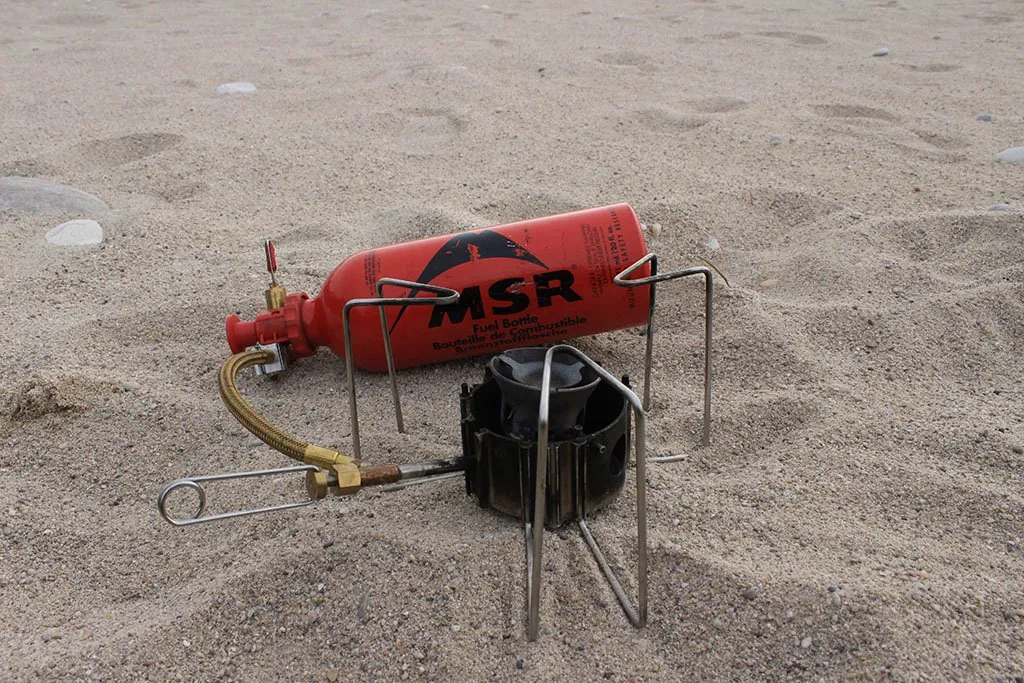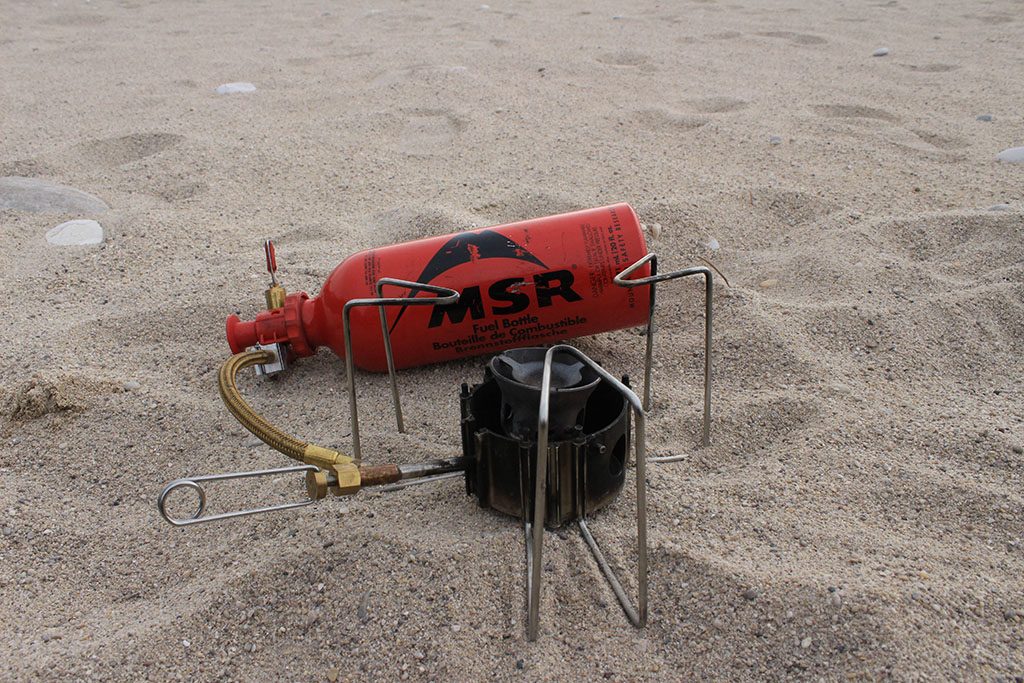 MSR Dragonfly Review
Snapshot
Price: £125
Time tested: six years at time of writing
Testing conditions: Round-the-world trip
Durability: 5⁄5
Ease of use: 5⁄5
Value for money: 5⁄5
Where to buy UK: amazon.co.uk
Where to buy US: amazon.com
Features
This is a multi-fuel stove that's able to use unleaded petrol, diesel, white gas, kerosene and jet fuel. You simply fill up the fuel bottle, attach it to the stove, prime the system, light it and away you go.
Importantly, the DragonFly's flame can be easily controlled via a nob for precission simmering and boiling. This is incredibly handy for boiling water in a rush or simmering sauces if you have the time.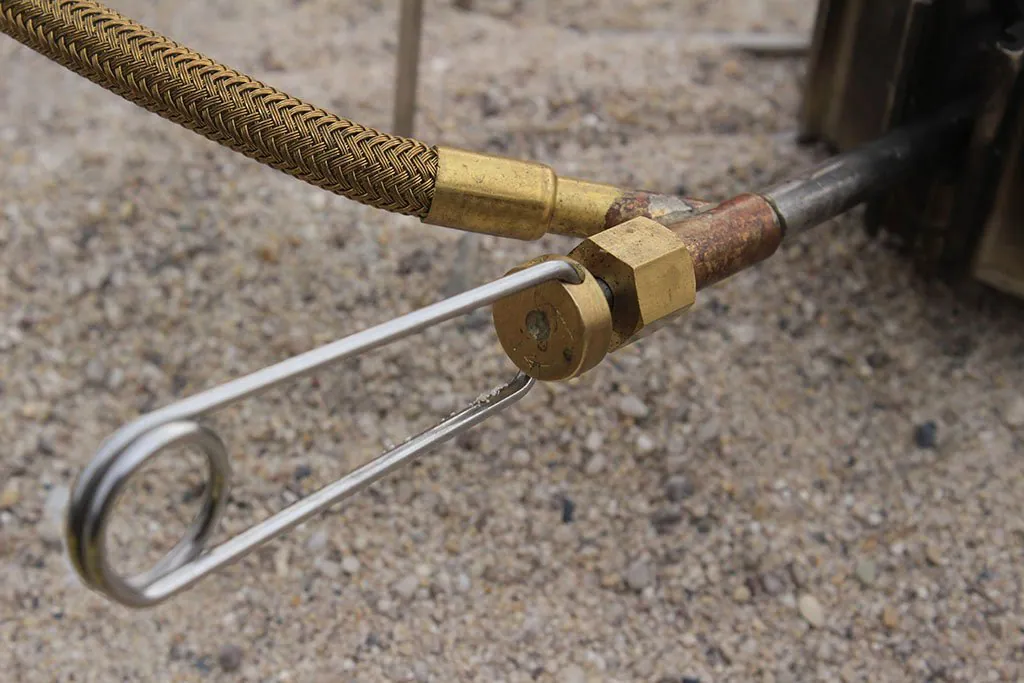 The stove itself folds up to a third of its working size for easy storage. But when it's expanded for cooking the supports hold up to a 10" pot or pan.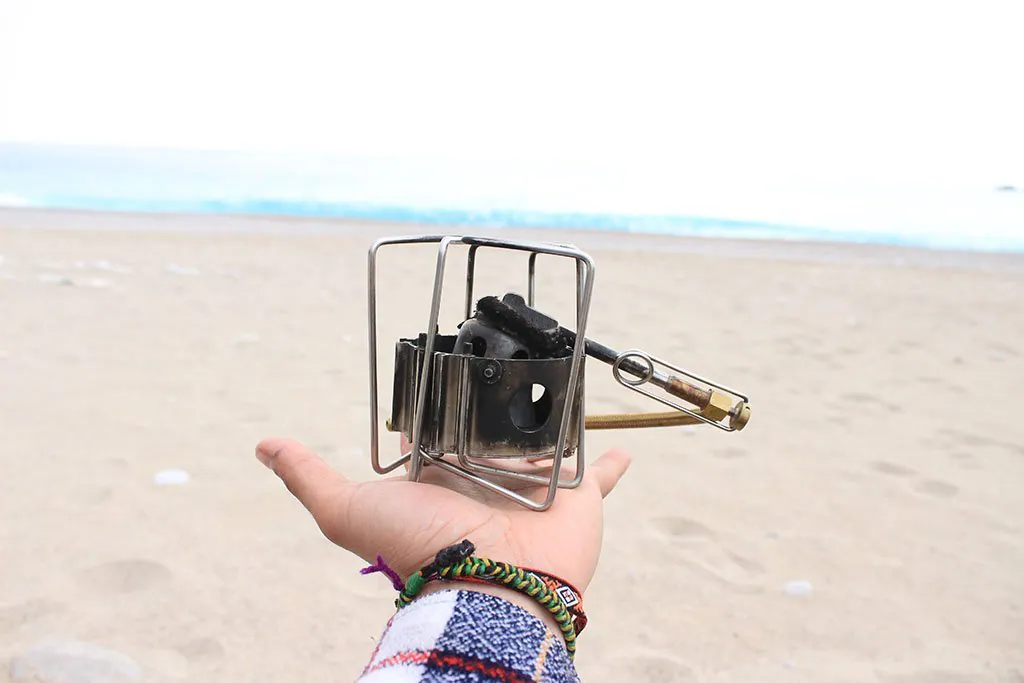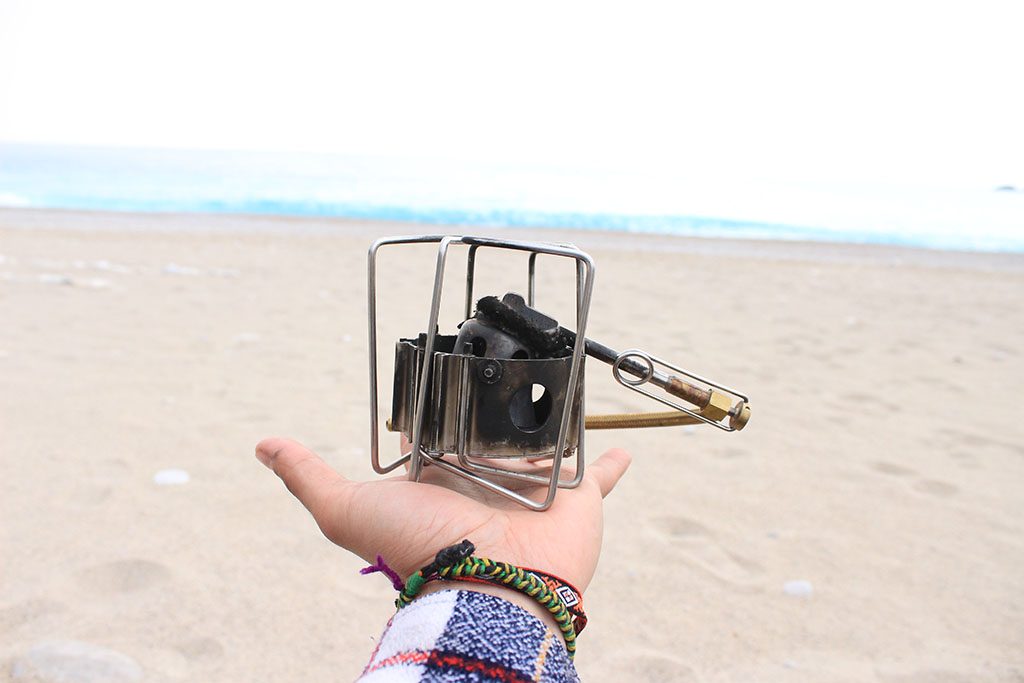 It comes with the fuel pump, windscreen, heat reflector, small parts kit, instructions and stuff sack. Bear in mind that some retailers don't supply the stove with the fuel bottle and that there are a number of different size bottles to choose from.
Its dual-valve design delivers the flame control you need for simmering sauces, and goes from zero to searing at the twist of a knob for melting snow and brewing-up fast.
What's good?
I first bought the MSR DragonFly stove six years ago for an overland motorcycle trip to the Middle East. I used it pretty much everyday for six months of camping and roadside coffee stops. After six months of constant use the stove showed no signs of wear and tear (thanks to the shaker jet tech, shaking the stove after use cleans the pipes).
The system is very easy to set-up and prime, it's powerful enough to boil a large pot of water in no-time and very easy to maintain. MSR has done a pretty good job of providing very clear how-to videos on their website when it comes to servicing the kit yourself too.
One of the main reasons I love this stove is because it's a multi-fuel stove, and as most of my travelling is done on a motorcycle it makes perfect sense to carry a petrol stove. With butane gas stoves you're constantly searching out new cannisters or filling stations. I always have a supply of petrol on the bike and will be stopping at petrol stations regardless. The fuel bottle has also saved my butt a few times when the bike ran out of petrol!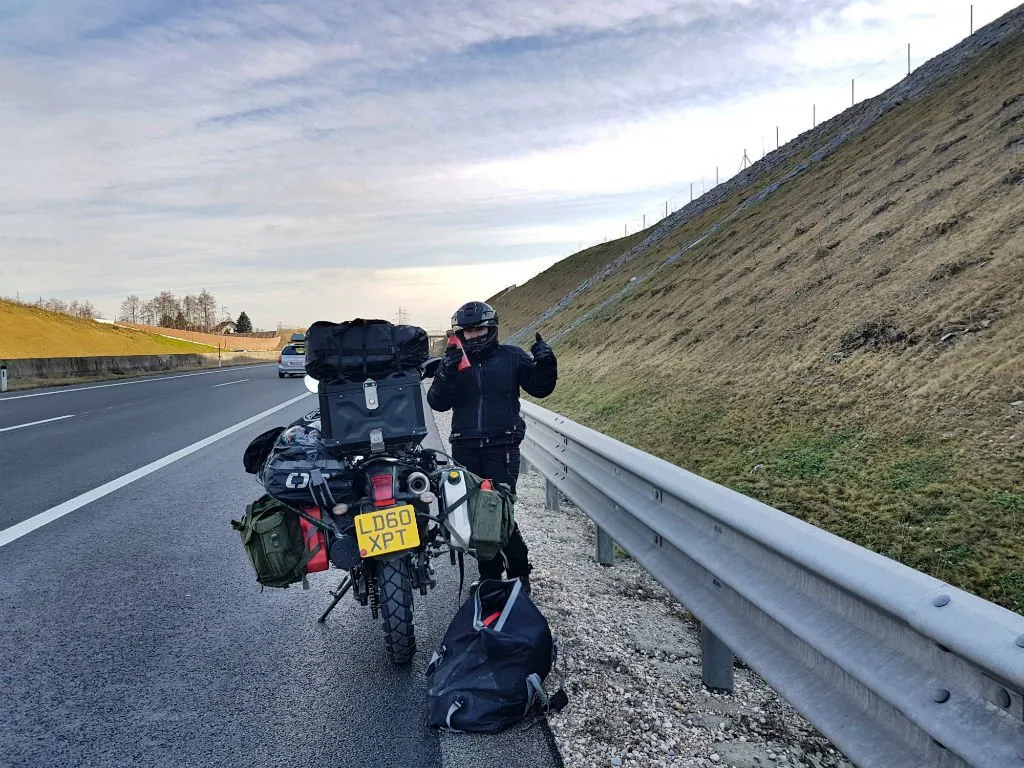 What's not?
This is a relatively expensive stove at £125 and there are cheaper options on the market. But it is worth spending the extra pounds to get a quality system like the DragonFly. Opting for cheaper models or gas stoves is fine if you don't use it that often, but if you rely on your stove and use it continuously then this is definitely worth the money.
The only other consideration is that it's quite noisy. Personally, it's never bothered me, but when camping with friends, a couple of people have picked up on it. So if you're a ninja camper then this might bother you.
Round-up
The MSR DragonFly stove is a brilliant bit of kit. It packs up small, it's light, powerful, easy to clean and maintain, tough, ultra-convenient and I love it.
MSR Dragonfly Review: Total score: 15⁄15
We may receive a commission, at no cost to you, if you purchase a product using the affiliate links on this page. We're not sponsored, are completely impartial and don't run ads. So this helps us keep the site running. Thank you for your support.
Read more on Adventure Bike Gear
Thanks for checking out our MSR Dragon Fly Fuel Stove Review. We hope you enjoyed it! Here's a few more articles on motorcycle clothing that we recommend you read next.
We'd love to hear from you! Please leave your comments below.