Mongolia Motorcycle Rentals and Tours
Mongolia is a vast, raw and rugged wonderland. Travelling on a motorcycle here is phenomenal because it's one of the last places on earth where it feels like you're discovering unexplored lands.
Recommended Motorcycle Rental and Tour Companies in Mongolia.
Please contact the companies listed on this page directly for more information.
"Welcome to NOMADIC OFF-ROAD. Established in 2015, we have turned into the leading prime enduro tour operator in Mongolia. We only have one goal: to provide you with the best possible enduro experience on this planet! We're also the official importer for Husqvarna and GasGas motorcycles in Mongolia, which guarantees you the latest enduro bikes and perfectly trained staff."  
Services: Motorcycle enduro tours. Professional team including tour leader, guide, mechanic, assistants, private chef on every tour. 
Tour bikes: Latest Husqvarna enduro motorcycles such as the Husqvarna FE450 or 701 Enduro.
Tour prices: Tour prices are around the Euro 3,500 mark dependent on which one you go for. Check out their website for a clear rundown on the tours and what's on offer. 
The Tours: There are six enduro tour options listed on the site ranging in distance and time. Tours include a full team, airport pick up and drop off, all meals while you are in Mongolia included bottled water and soft drinks, hotels in the capital, ger camp costs, National park entrance fees, all camping equipment, support vehicles, bikes and fuel. 
Insurance: Health insurance not included.
Kit availability: Nomadic off road offer rental gear.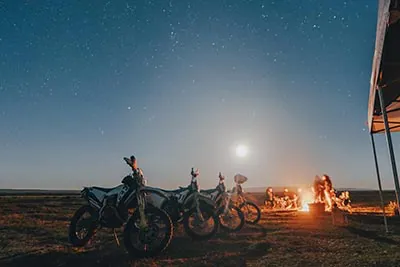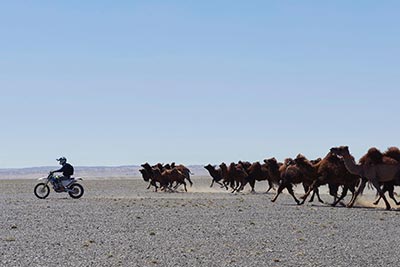 Ulaanbaatar, Mongolia
  www.nomadicoffroad.mn
  Davaa, Tour Manager
+49 176 60977 774 (Whatsapp)
info@nomadicoffroad.mn
Quick Facts on Mongolia Motorcycle Rentals and Tours
FAQs on Mongolia Motorcycle Rentals and Tours
Read more on Motorcycle Travel in Mongolia 
Thanks for checking out our Mongolia Motorcycle Rental and Tour Companies post. We hope you found what you were looking for. Here's a few more articles on motorcycle travel in Mongolia that we recommend you read next. 
Click here for all of our Mongolia Motorcycle Travel Guides
Motorcycle Rental and Tour Companies
Planning a Fly and Ride bike adventure? Here's our recommended motorcycle rental and tour companies from around the world. Check out the page, click a country and see what's on offer!
Read More