"The Merlin G24 Combat Boots are an excellent pair of warm weather riding boots. If you need footwear that you can wear all-day, every-day, on and off-the bike then these are perfect"
Update
The Merlin Combat boots have been discontinued. All links on this page now point towards Merlin's latest boot line-up.
Merlin Boots Review
Snapshot
Price: £119.99
Mileage tested: 4000
Testing conditions: From -15C in Slovakia through winter to scorching sand dunes in Turkey
Durability: 3⁄5
Fit and comfort: 5⁄5
Protection: 3⁄5
Value for money: 4⁄5
Where to buy UK: sportsbikeshop.co.uk
Where to buy US: revzilla.com
Features
These boots are stylish, light and super-comfortable to ride and walk in. I love them and have worn them pretty much every day for four months.
The Merlin G24 Ladies G24 Combat Waterproof boots are made from full leather, they're soft, supple and flexible. Merlin supply them with a Hipora waterproof and breathable membrane (unfortunately though, these have not proven waterproof at all).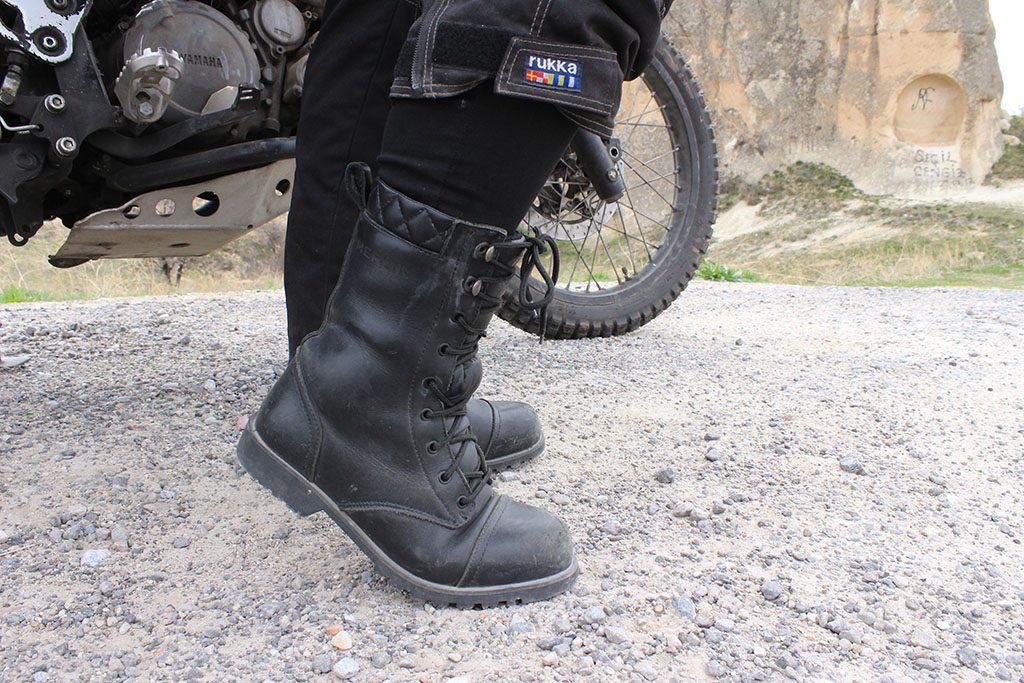 They also come with an anti-bacterial and anti-fungal moisture wicking foot-bed, protection on both sides of the ankle and a reinforced toe, heel and sole, though no protection on the shin.
The boots fasten via a lace closure and a zip on the side, making them incredibly easy to slip on and off, which is the main reason I initially opted for them. I don't have particularly big calves, but still found it difficult finding motorcycle boots which would do up without feeling tight around my lower leg. But these fit like a dream.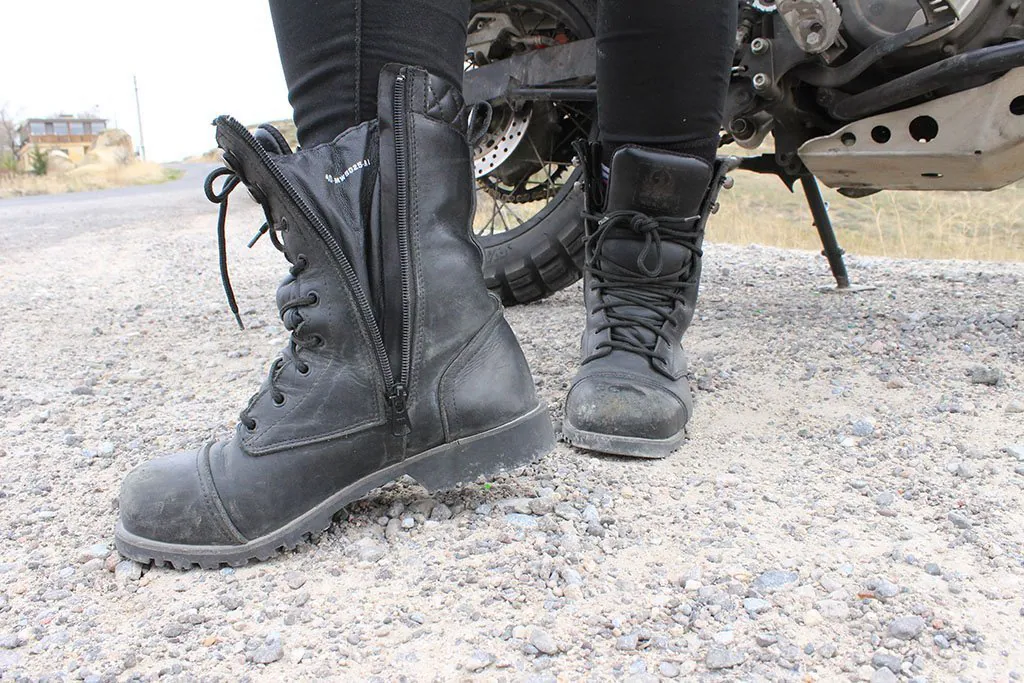 What's good?
Because of the sublime fit I've ended up using these as my everyday boots as we've ridden from the UK to Georgia. I use them on the bike, for hiking, trekking, walking around town and hitting the pubs and they've stayed all-day comfy as they're light and easy to walk in with a grippy sole.
The boots look cool too, although the toe area does scuff up quite easily thanks to the supple leather. But I rather like the worn look anyway as I reckon it adds character.
What's not?
Here's the unfortunate downside though, they've not been waterproof, which breaks my heart!
I would describe them as 'water resistant', they can deal with a splash and light shower, but when it properly rains then the Merlins fill up with water, literally.
It's meant these boots were completely inappropriate for battling the onslaught of Europe in winter. My feet were constantly wet and freezing cold. However, as we reached the warmth of the Turkish coast and snow turned to sand, they came into their own and I fell in love with them all over again.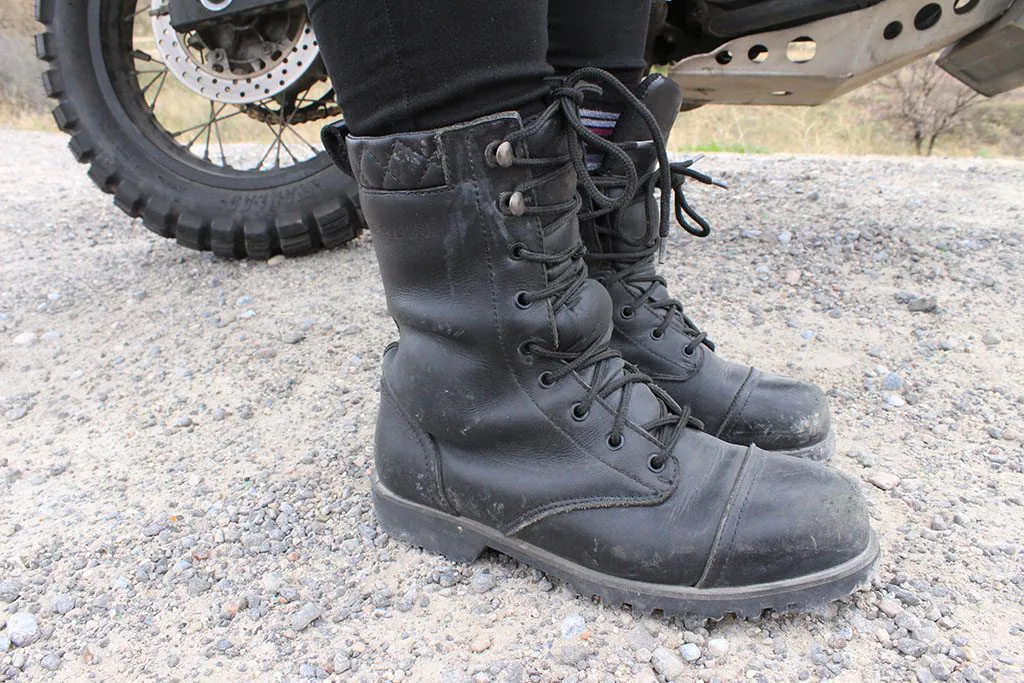 Round-up
The Merlin G24 Combat Boots are an excellent pair of warm weather riding boots. If you need footwear that you can wear all-day, every-day, on and off-the bike then these are perfect. Once you've tied your laces up in the right spot, then taking these on and off is easy-peasy thanks to the side zip. They're light, flexible and look cool. The only downside is that they're not waterproof or particularly warm. If that doesn't matter to you then these are perfect!
Merlin Boots Review: Total score: 15⁄20
ps. We may receive a small commission, at absolutely no cost to you, if you purchase any products using the links on this page. We're not sponsored by anyone, are completely impartial and don't run ads. So this helps us keep the site running. Thank you for your support.
Read more on Adventure Bike Gear
Thanks for checking out our Merlin Boots Review. We hope you enjoyed it! Here's a few more articles on motorcycle clothing that we recommend you read next. 
We'd love to hear from you! Please leave your comments below.