The Moai statues in Japan are the only replicas in the world that were allowed to be made. There's a whole park dedicated to the replicas, peace and Polynesian culture. This guide will tell you everything you need to know before you go.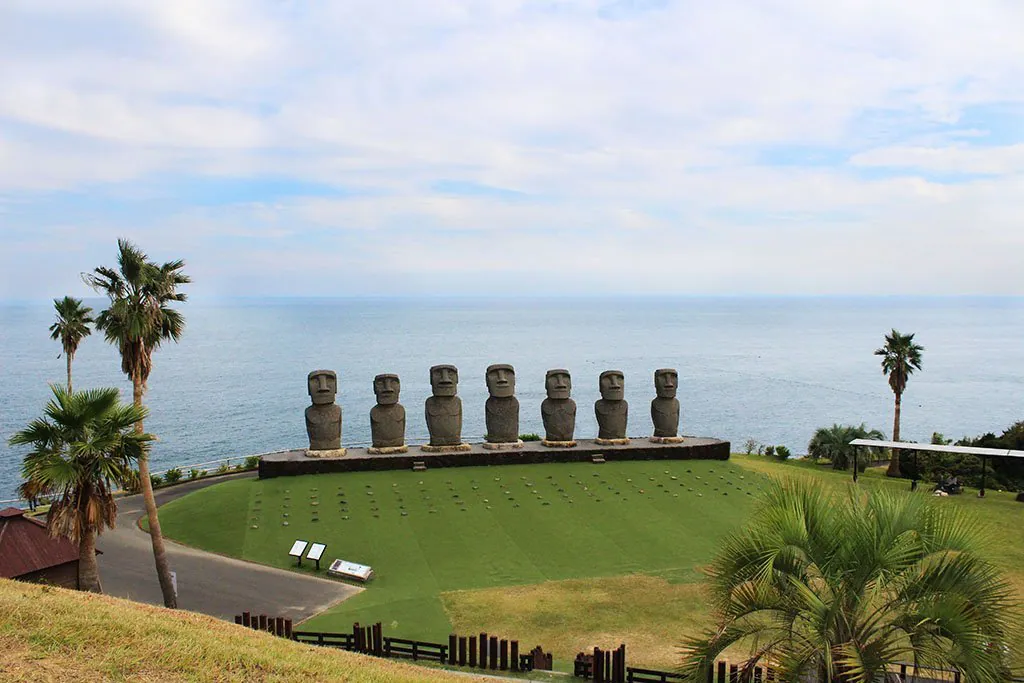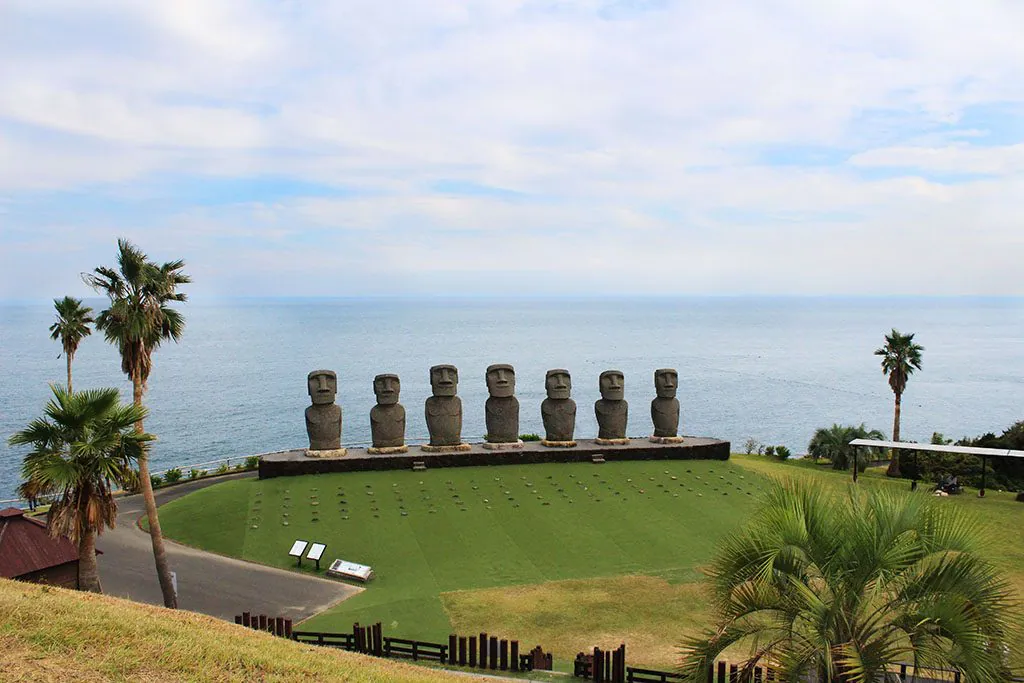 Japan's Easter Island Heads
Welcome to Sun Messe Nichinan, Japan's very own Easter Island park. Here you'll find out a bunch of info about the park and what to expect.
What is it?
Sun Messe Nichinan is the name of the park. It's a pretty place which displays seven Moai statues to replicate those found on Easter Island, as well as museums, other art and peace statues.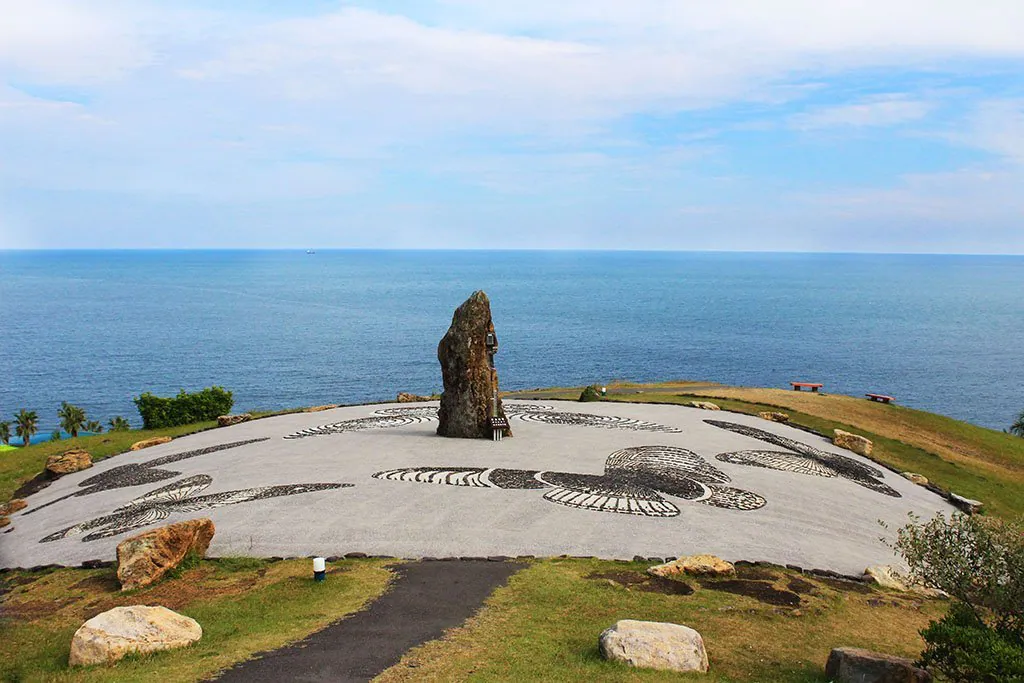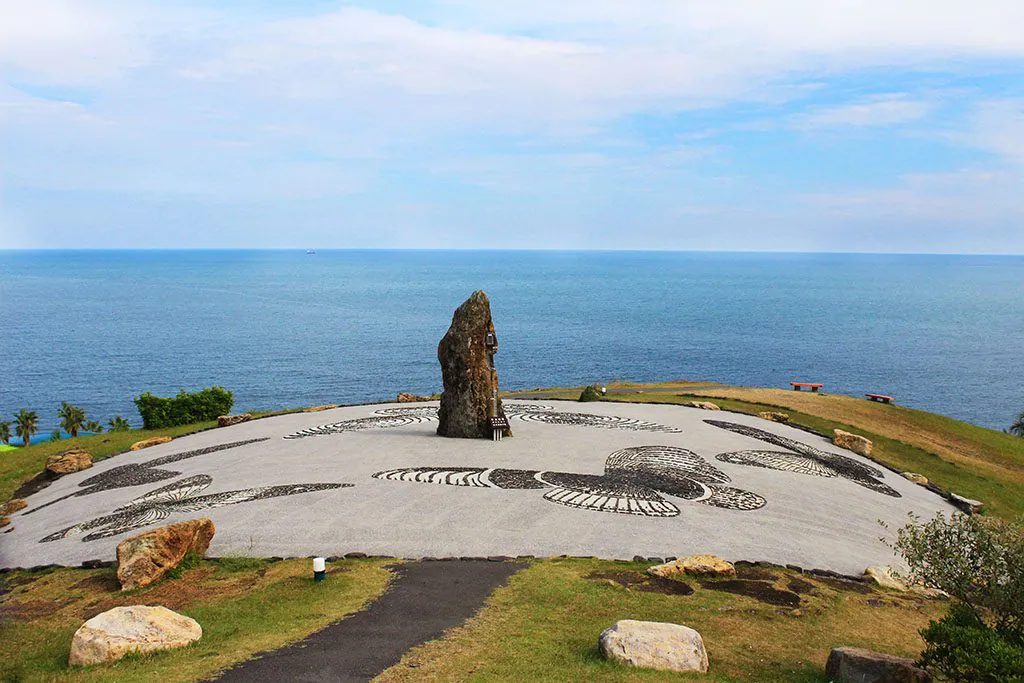 Where is it?
You'll find Sun Messe Nichinan 37km south of Miyazaki. It's about an hour's drive if you have your own vehicle, and parking is included in the ticket price.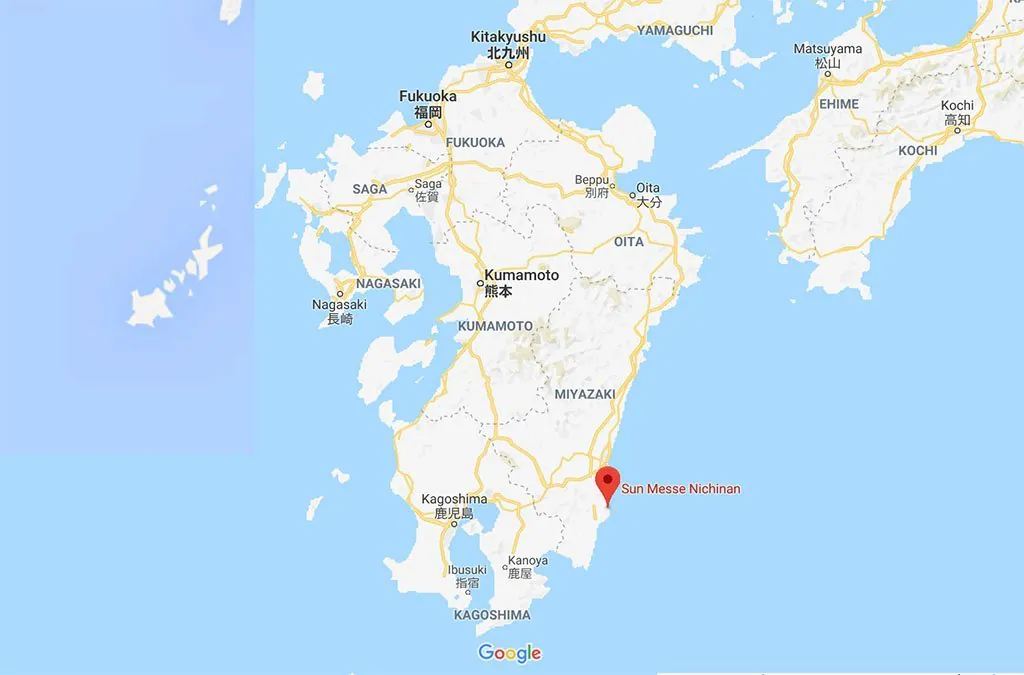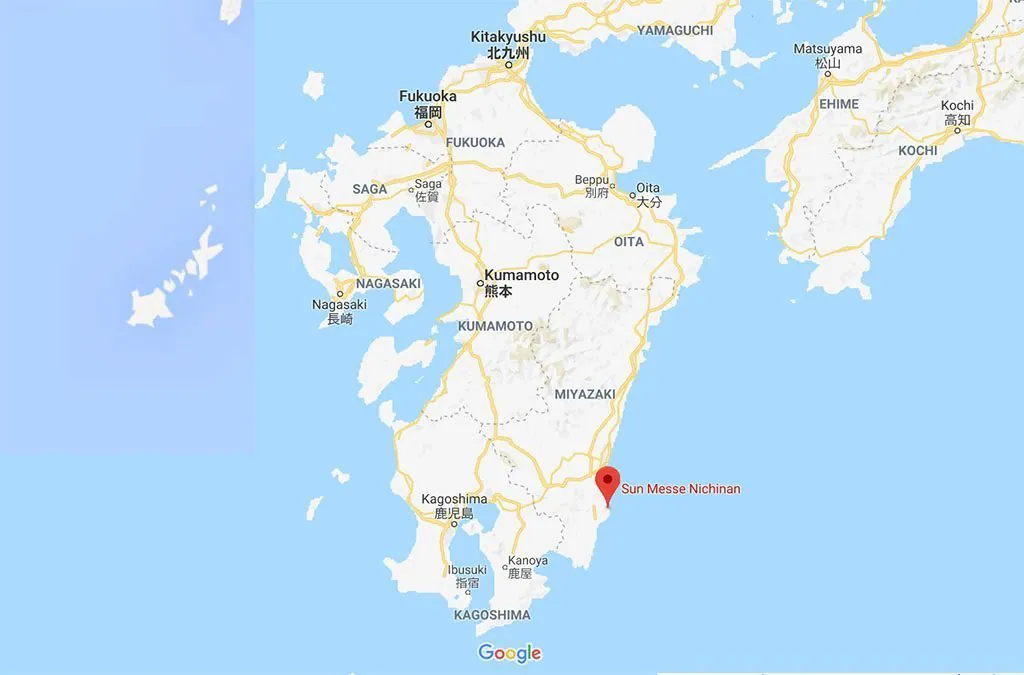 Accommodation
There aren't many accommodation options near or around the Japan's Easter Island Heads. But if you are planning on staying in the area to make the most out of it, take a looking at this map from Booking.com for more info on what's available. 
Price and opening times?
Adults – 700 Yen
12 -18 years – 500 Yen
4+ 350 Yen
The park is open from 9:30am – 5pm, but closed on the first and third Wednesday of every month (except August and national holidays)
Tell me about the original statues
There is an island in Eastern Polynesia called Easter Island. Between the years 1250 and 1500, the Rapa Nui people carved gigantic monolithic human figures out of volcanic ash stone and called them Moai. Most of the statues on Easter Island stand inside a quarry where they were made. Finished statues were moved to the coast and spread out along the island' perimeter, looking inward to protect the island's people.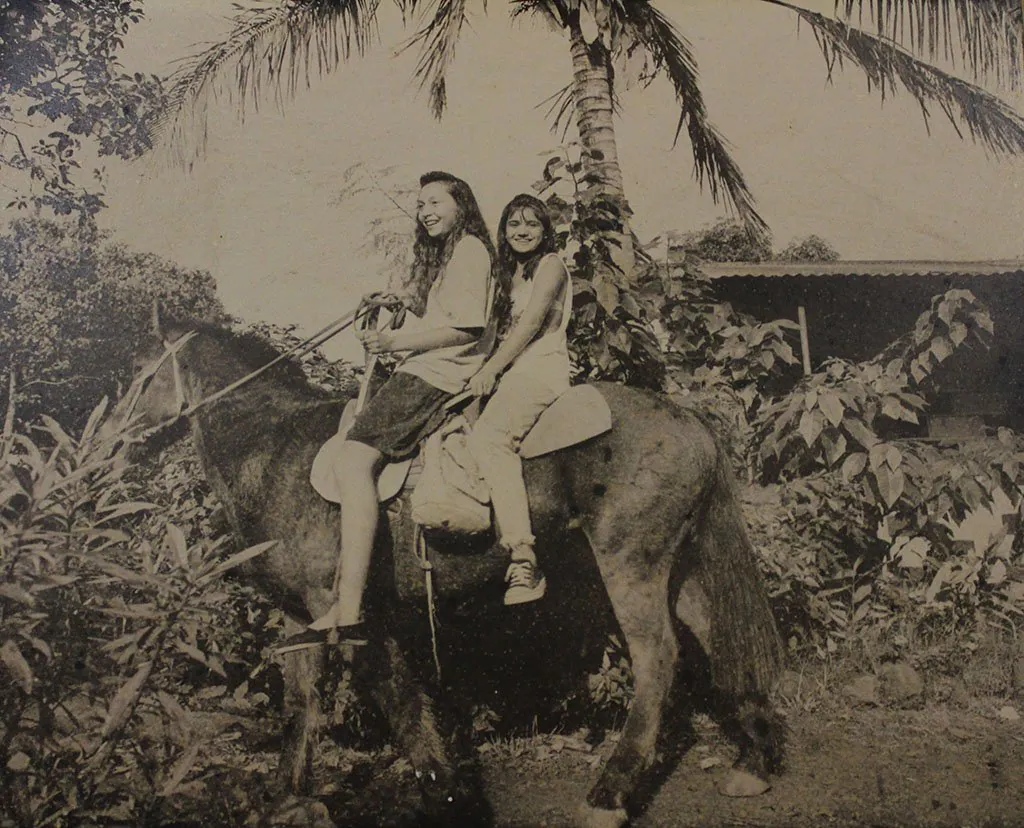 Give me more facts!
There are over 900 statues that have been uncovered to date
It took six men about a year to make each statue
Each one is about 4m high and weigh 12.5 tonnes
Even though they're called Easter Island heads, they are actually full body statues, it's just because the heads are sculpted disproportionally larger than the body that people often believe they're just heads.
Nobody knows for sure how they were transported from the quarry to the coast
What about Japan's seven statues then?
The statues in Japan are the only ones in the world that were allowed to be built as replicas. Possibly because Japan helped restore the statues, not sure though. The statues in Japan all face inwards, which is interesting because they are replicas of the Ahu Akivi statues on Easter Island. Ahu Akivi is a sacred place on Easter Island, which has seven statues that all look out to see – they are the only statues on the entire island that look out to sea. Japan's Easter head statues weigh 18-20 tonnes and stand at 5.5 metres high.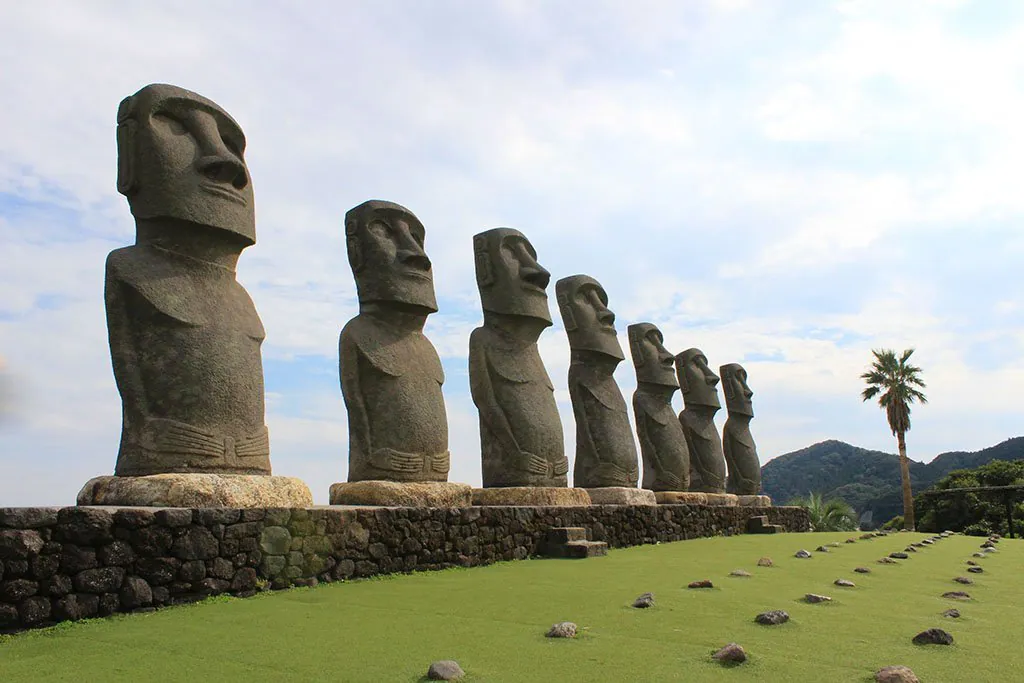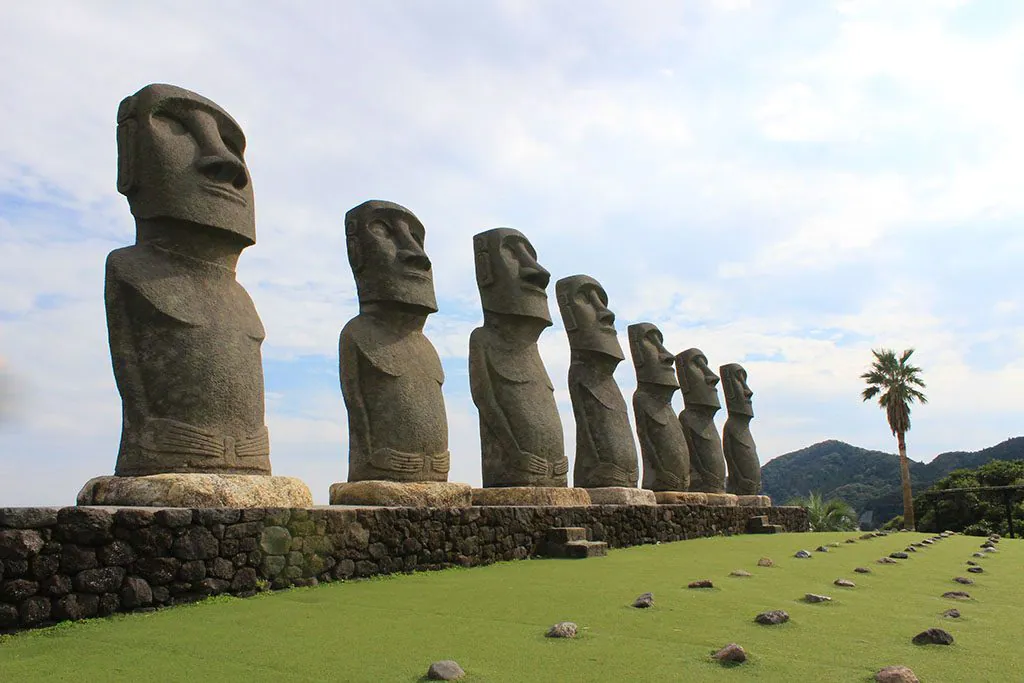 What else can I find at Sun Messe?
The Earth Appreciation Bell
Twice a year on the spring equinox day, the sun rises from behind the seven Moai statues and the sunlight passes through the 10cm wide gap in the Sky Tower, runs up the Sun Steps and penetrates the Earth Appreciation Bell at the top of the hill. If you can visit on those days then you're in for a treat! If not, it's still an impressive sight. Eighteen religious groups donated funds to build the Bell and show their appreciation of the earth. They are filled with inscriptions.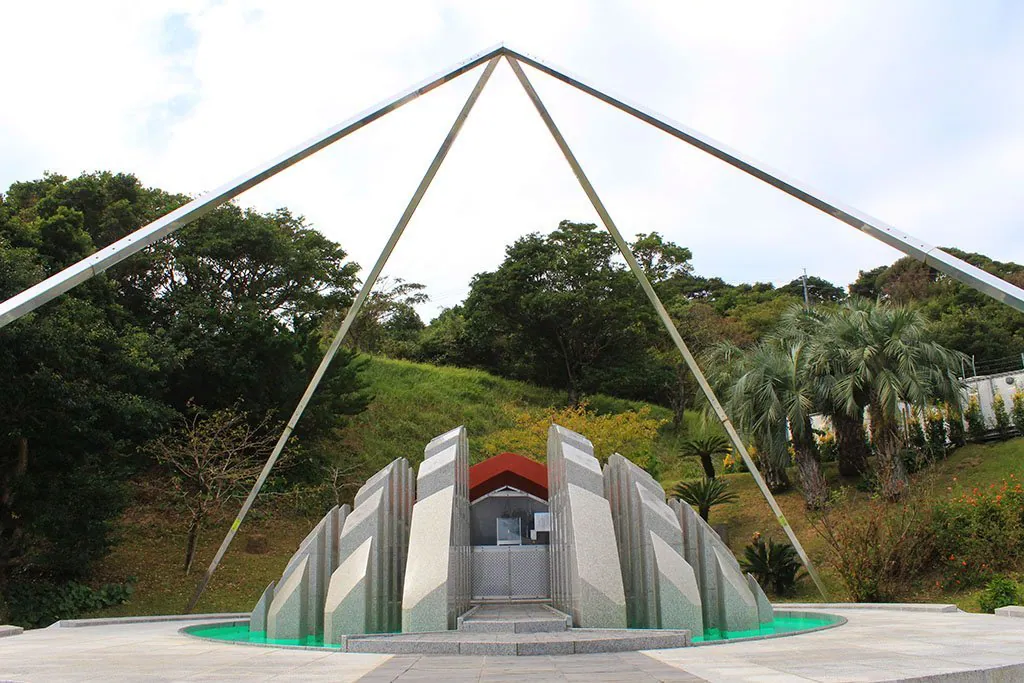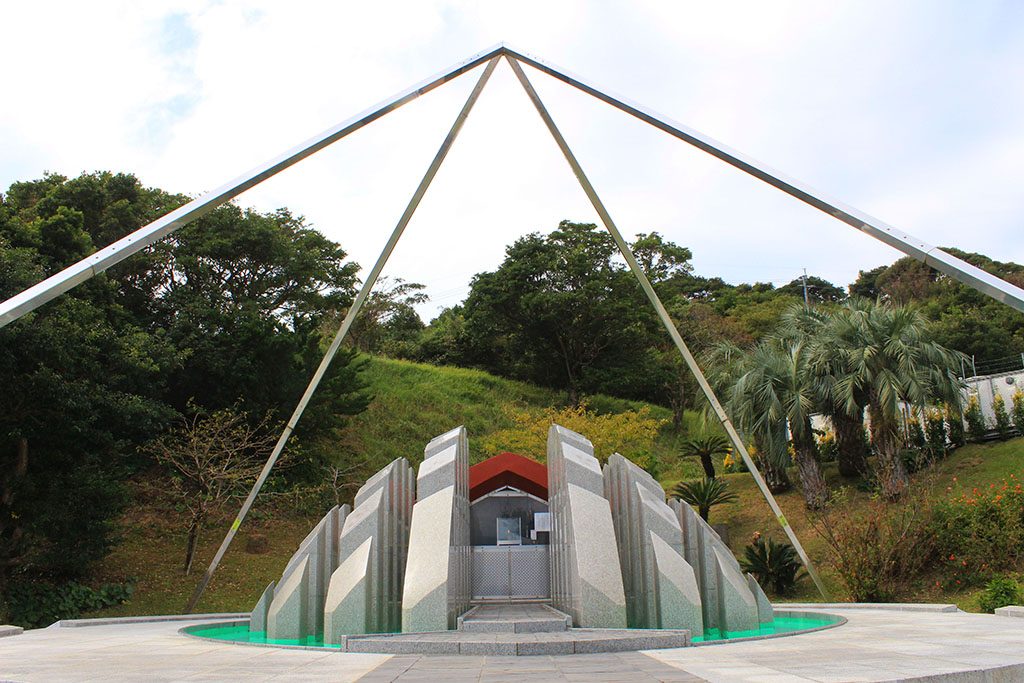 You will also find:
Butterfly carvings and eternal flame in rock
Butterfly sanctuary
An impressive rare 'Insects of the World' collection
An animal barn where you can see African tortoises
Polynesian art and culture building
Two restaurants and other facilities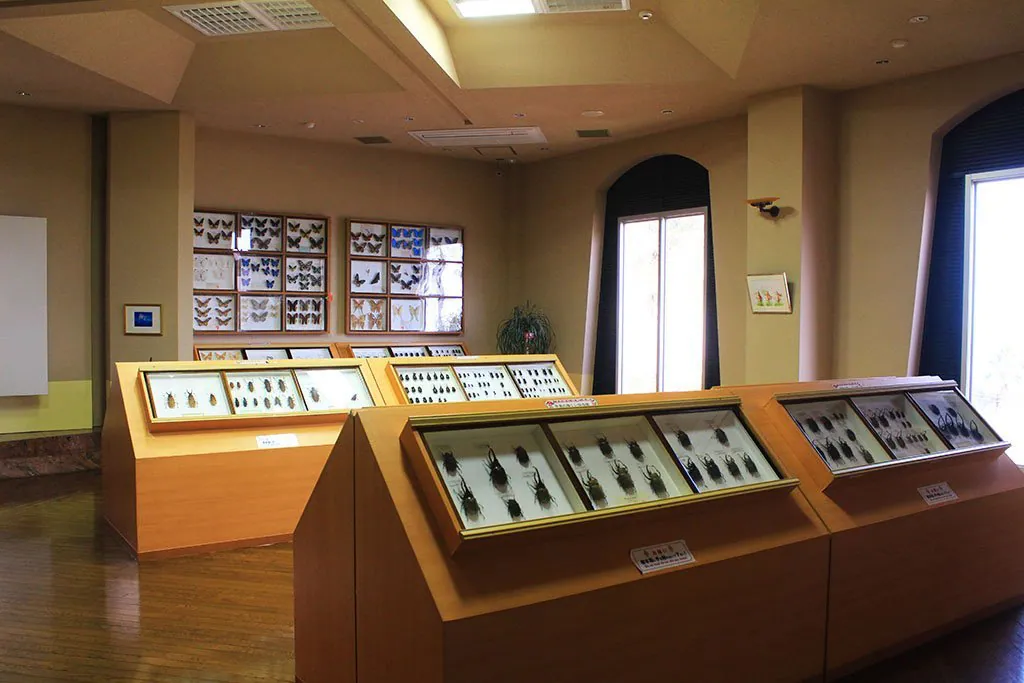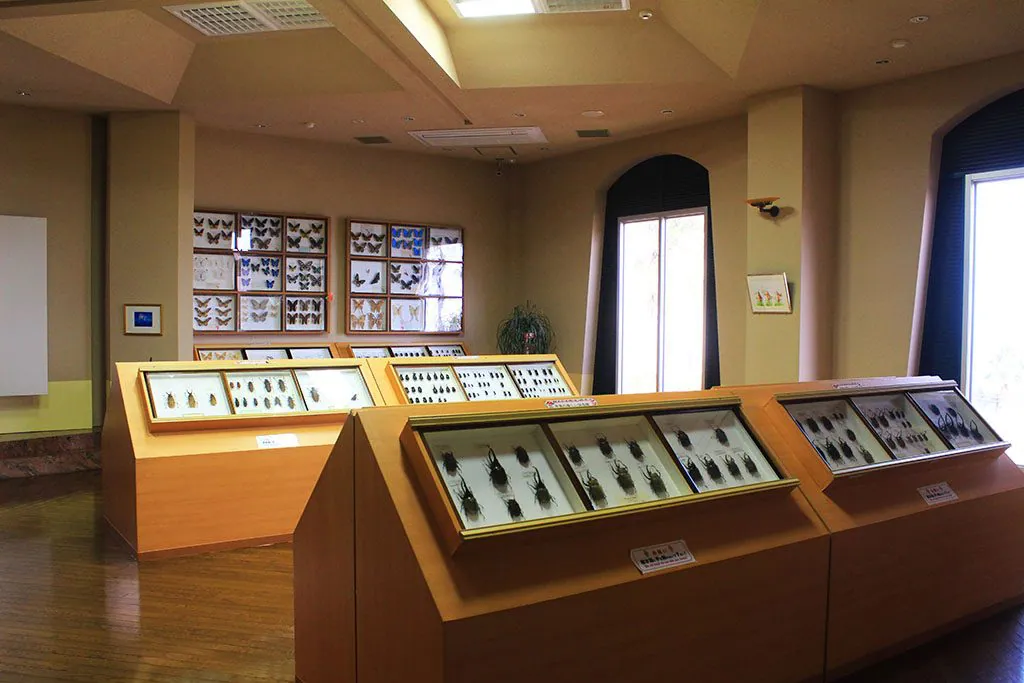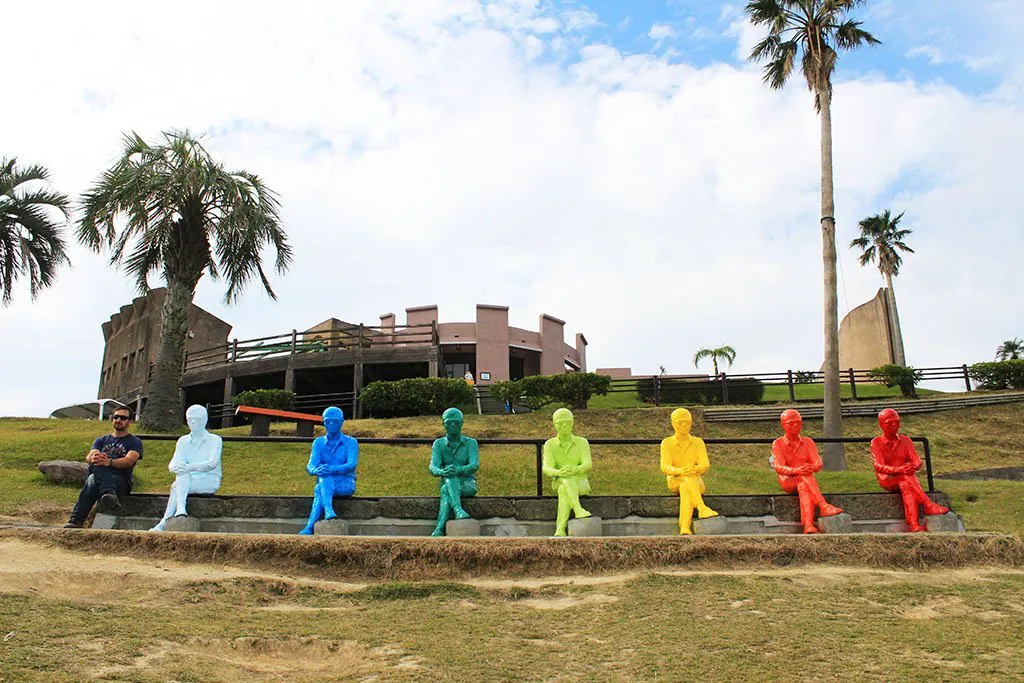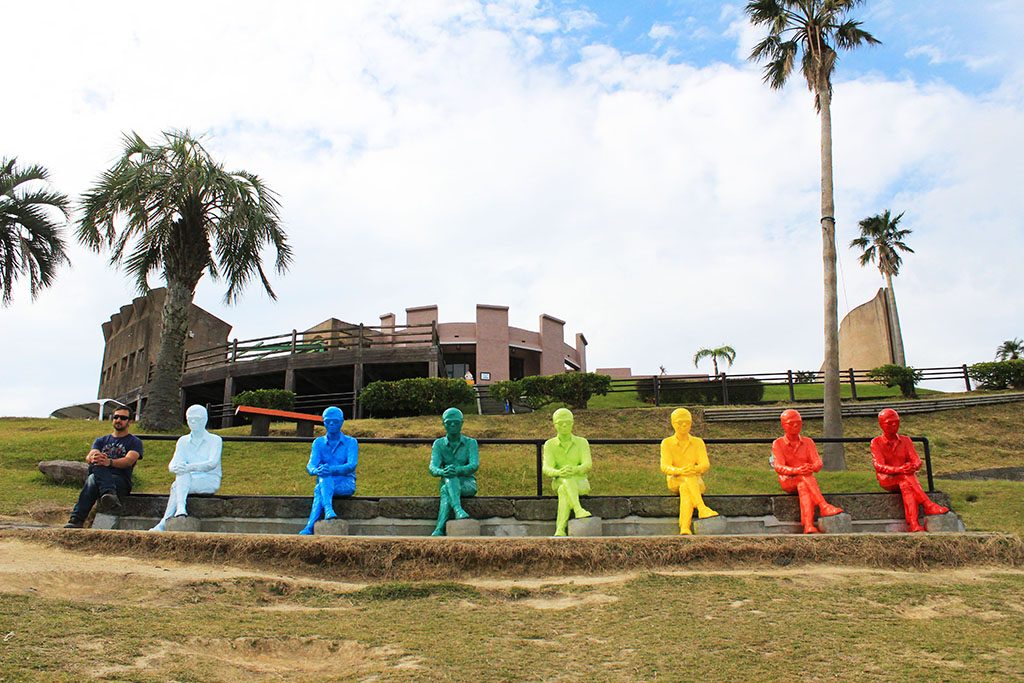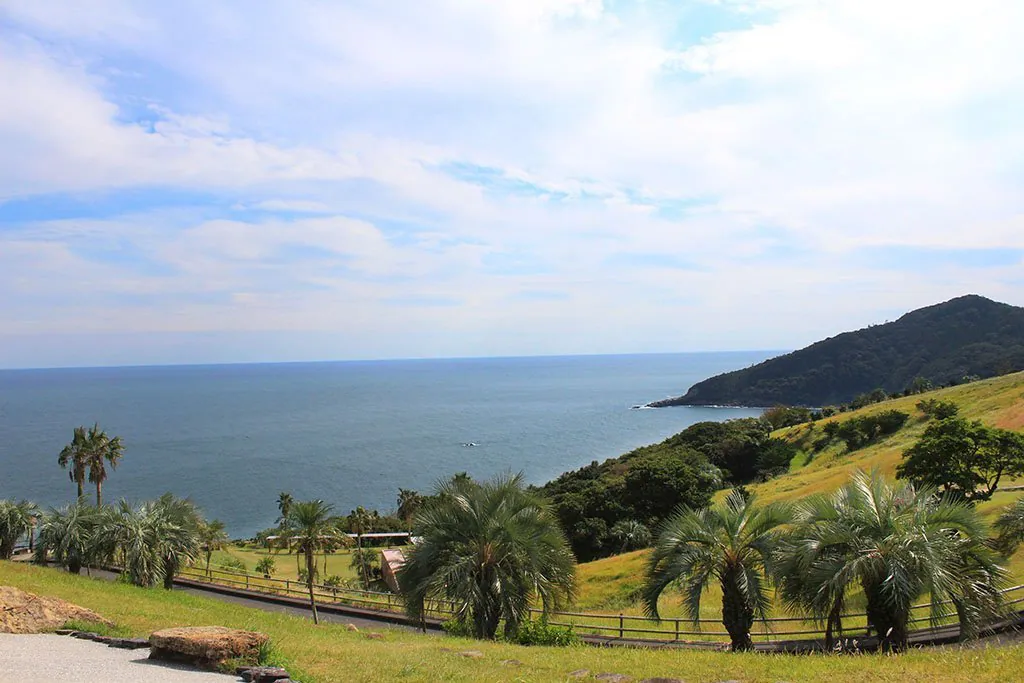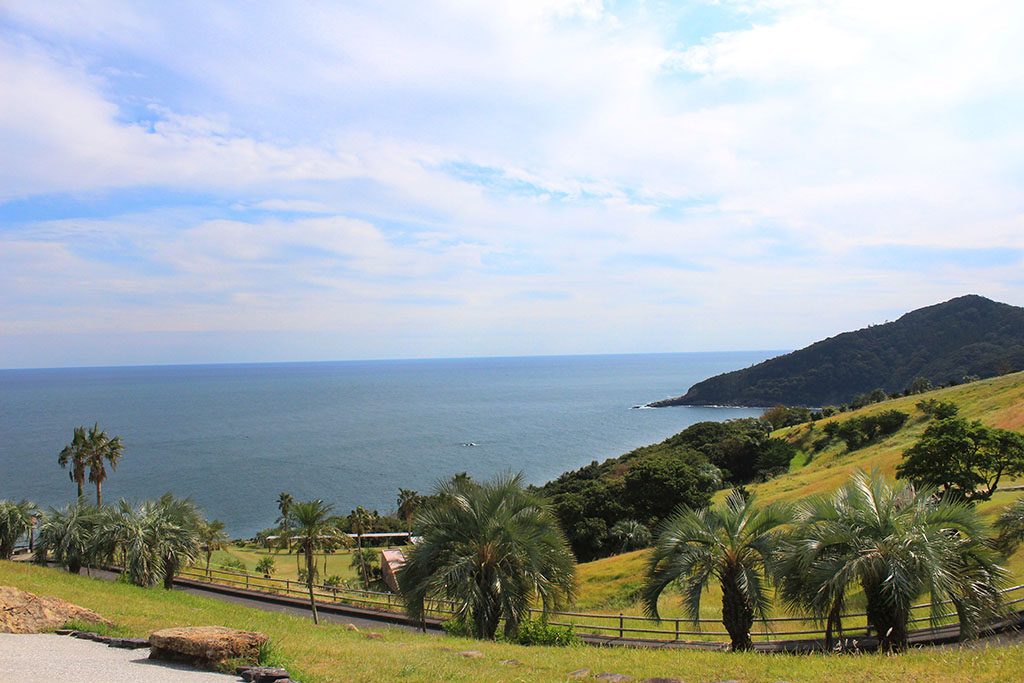 Read more on Motorcycle Travel in Japan
Thanks for checking out our Motorcycle Travel in Japan Guide. We hope you enjoyed it! Here's a few more articles on motorcycling in Japan that we recommend you read next.