This bag has been exposed to the elements every-day, non-stop for three months while strapped to our motorcycle. It's been through everything from snow storms to torrential rain, sandy tracks and blazing sun and has proven incredibly tough and 100% waterproof.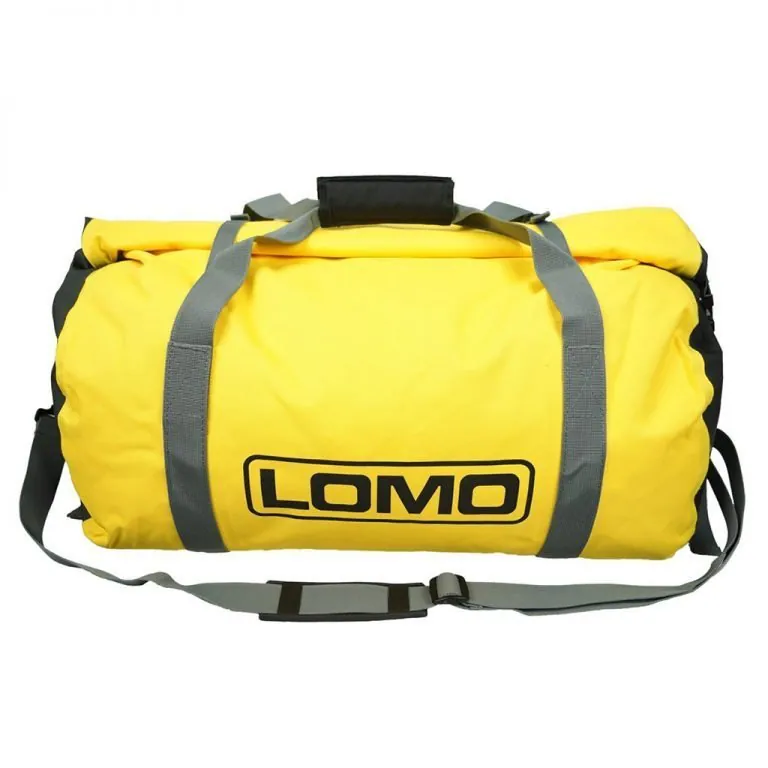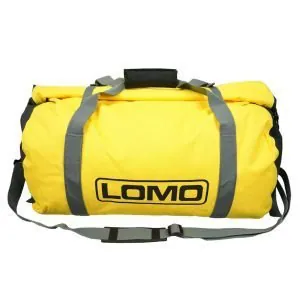 LOMO 40L REVIEW
Snapshot
Price: £25.99
Time tested: 3 months at time of writing
Durability: 5⁄5
Ease of use: 5⁄5
Value for money: 5⁄5
Where to buy: amazon.co.uk/lomo
Features
This dry bag duffel comes in a range of sizes but we opted for and tested the 40L version as it best suits our needs. It has a roll top closure, two compression straps up top and two more straps on the sides. It comes with carry handles and a shoulder strap. The bag measures out at 59cm long, 29cm high and 32cm wide.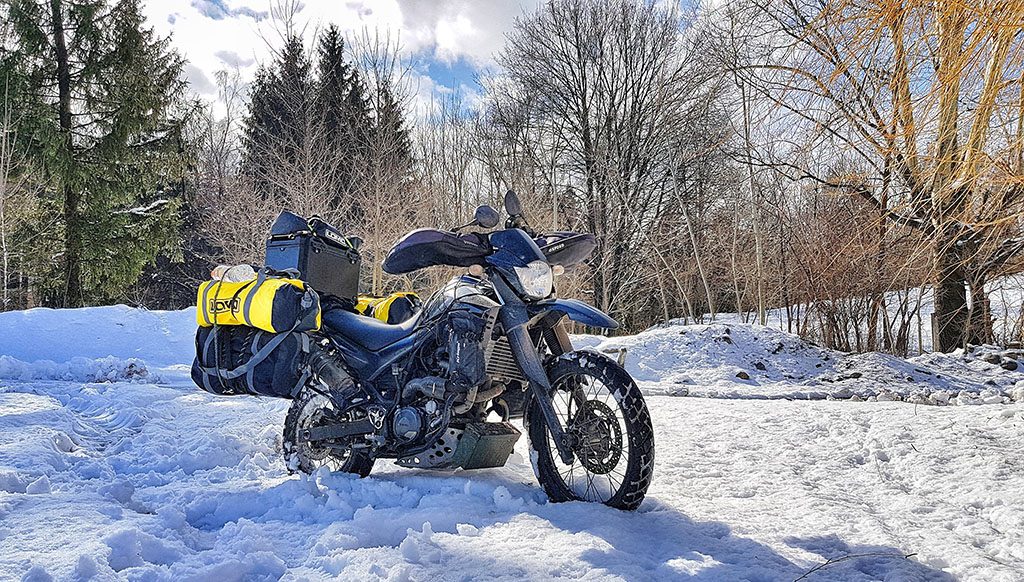 What's good?
We have three of these 40L bags, which make up the bulk of our luggage. One bag lives on the bike permanently; it holds all our camping gear and is securely fastened to the bike via a PacSafe mesh net. If we're going into a hotel for the night it stays on. We also have one 40L bag each, containing our personal gear like clothes, wash kit and trainers. These are taken off the bike in the evening and strapped back on in the morning every day. All three bags are exposed to the elements 24⁄7, they're caked in mud and dirt, put through torrential rain, heavy snow, baking sun, chucked around and abused. And they've never leaked, let in any dust and show no signs of wear.
What's not?
There are no faults with this bag. If I absoloutly had to add something though, it'd be a small external mesh or zip pocket for quick and eaasy access.
Round-up
Lomo's 40 litre duffel is waterproof, dustproof, tough, durable, packs up small, is lightweight and exceptional value for money at £25.99.
LOMO Review: Total score: 15⁄15
More Lomo Motorcycle Luggage
ps. We may receive a small commission, at absolutely no cost to you, if you purchase any products using the links on this page. We're not sponsored by anyone, are completely impartial and don't run ads. So this helps us keep the site running. Thank you for your support.
Read more on Adventure Bike Gear 
Thanks for checking out our Adventure Bike Gear Review. We hope you enjoyed it! Here's a few more articles on motorcycle clothing and kit that we recommend you read next. 
We'd love to hear from you! Please leave your comments below.