"The Lomo 15L dry tail bag is the perfect companion for short motorcycle trips, it does everything it's supposed to do brilliantly."
Snapshot
Price: £36
Time tested: three months
Durability: 5⁄5
Ease of use: 5⁄5
Value for money: 5⁄5
Where to buy: amazon.co.uk/lomo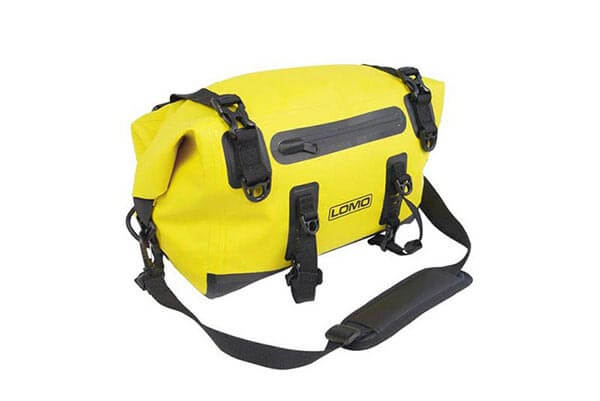 Lomo
Lomo produce a brilliant range of affordable dry bags for motorcycle riders. I first used a Lomo bag seven years ago while working for MCN and tested a 15L Lomo dry bag on a ride through the Himalayas in India. Since then, I've used their kit on all our travels including our round the world trip over the last five years.
So, last year when I returned home for a few months and was asked by MCN to return to the Himalayas (this time in Nepal), I ordered a new Lomo 15L straight away.
I strapped the bag to the back of my Royal Enfield Himalayan, packed it with waterproofs, a thermal, spare gloves, bottle of water, sweets for kids and a tonne of chocolate bars for myself and rode some of the craziest terrain I've ever been through up to Lo Manthang.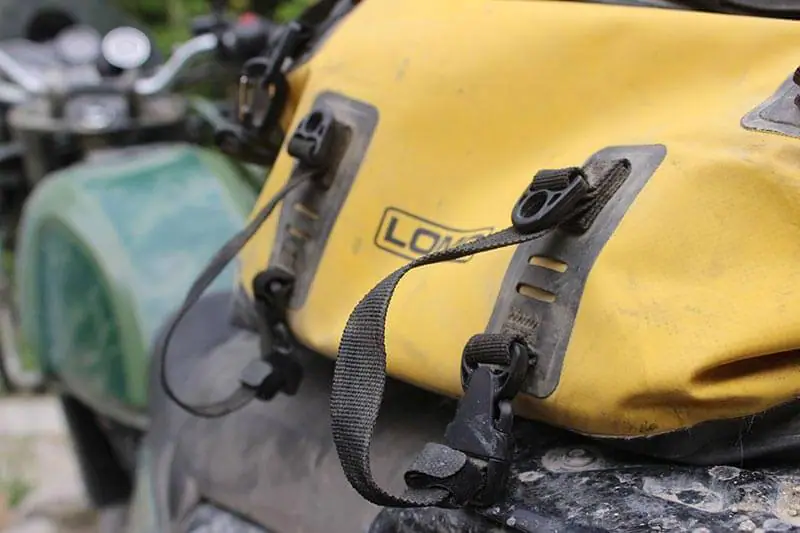 Features
The beauty of these bags is their simplicity. The 15L dry tail bag isn't packed with features, but that's okay because it's what I want. Easy to use, no faff and simple equals perfection for adventure riding.
The bag uses a zip and roll top design, but importantly, it's the length of the bag so you can quickly find what you're looking for on the back of your bike without having to pull everything out of one end.
It has plenty of attachment points, but I prefer to just strap it down with a pair of Rok Straps as it's easier to unclip and get at my stuff.
The bag is made from waterproof PVC material with welded seams, and comes with a shoulder carry strap and a small pocket up front.
It measures 42x25x25 when closed and weighs in at 730g.
Why we love it
Simple, easy to use, lightweight, durable and waterproof. What more could you want from a small motorcycle tail bag? Oh, a decent price? Check! £36. The Lomo 15L dry tail bag is the perfect companion for short motorcycle trips, it does everything it's supposed to do brilliantly and that's why I'll always use Lomo gear on my trips.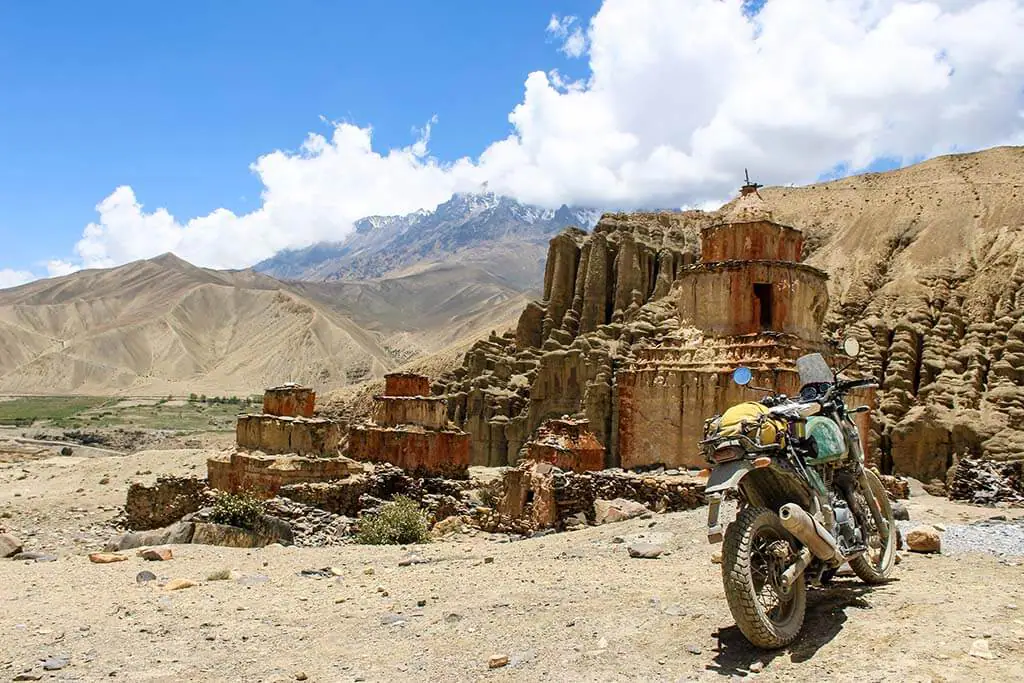 ps. We may receive a small commission, at absolutely no cost to you, if you purchase any products using the links on this page. We're not sponsored by anyone, are completely impartial and don't run ads. So this helps us keep the site running. Thank you for your support.
Read more on motorcycle luggage
Thanks for checking out our Lomo 15L Tail Bag Review. We hope you enjoyed it! Here's a few more articles on motorcycle luggage that we recommend you read next.
Liked that? Try these next…
Are you interested in the Lomo 15L Tail Bag? Please leave any questions or comments below. We'd love to hear from you.