"While this was the perfect jacket to ride through the heat of Central Asia, I'd equally love wearing this back in the UK as my everyday riding jacket. I feel so comfortable in it, it's cool, light, doesn't scream "I'm a motorcycle jacket", looks stylish and fits like a dream."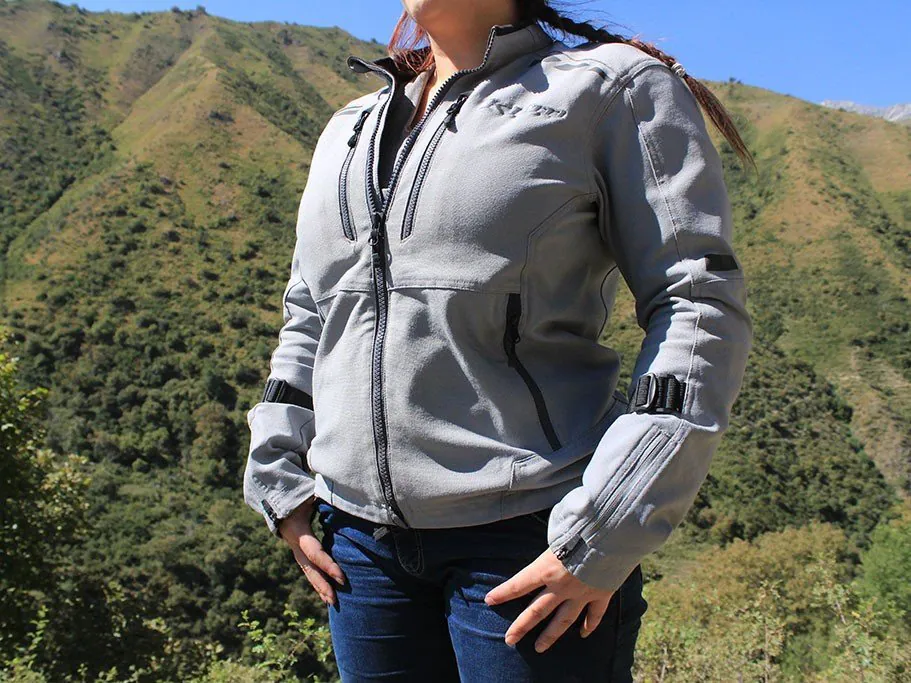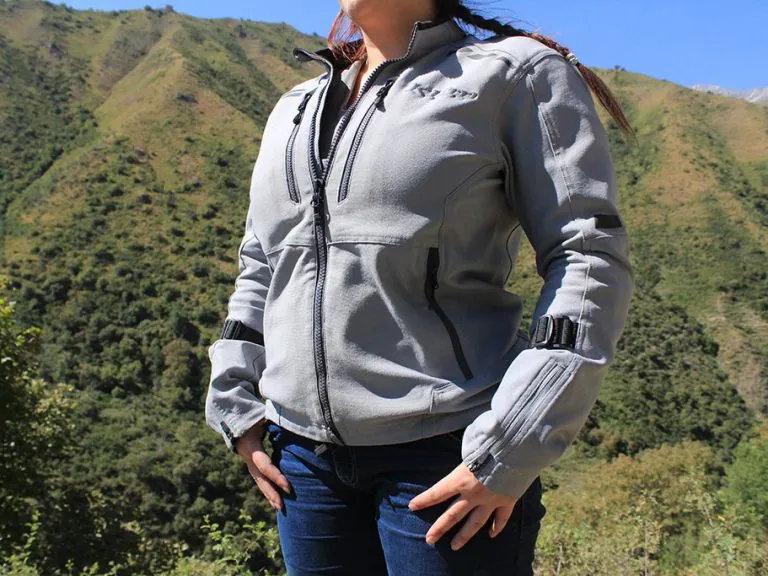 Klim Marrakesh Review
Snapshot
Price: £359.99
Mileage tested: 4000
Testing conditions: From Azerbaijan to Afghanistan
Durability: 5⁄5
Fit and comfort: 5⁄5
Protection: 5⁄5
Value for money: 3⁄5
Colours:  Grey or Black
Where to buy UK: sportsbikeshop.co.uk
Where to buy US: revzilla.com
Features
The Klim Marrakesh jacket is the most comfortable, well-fitted and lightweight jacket I've ever tested! It quickly turned into my all-time favourite kit somewhere on the road to Azerbaijan; the weather changed from snow in the cold Georgian mountains to Azeri heat and the jacket stayed comfy and cool proving how adaptable it is.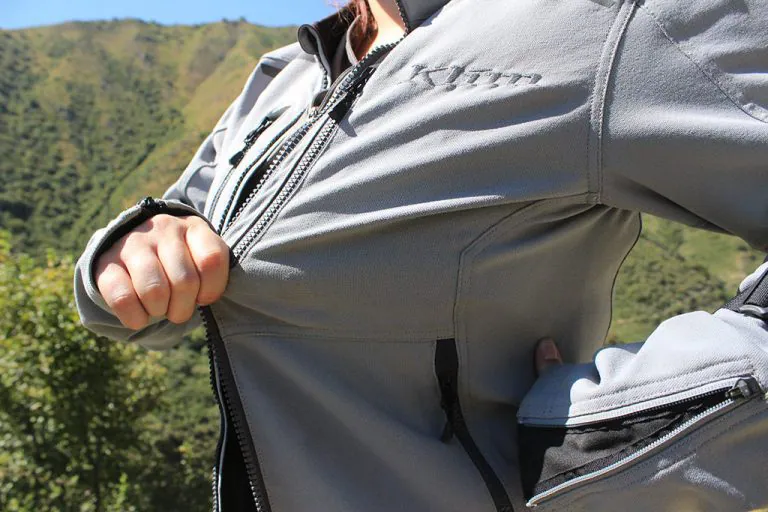 Klim made this jacket out of super stretchy '1000D Cordura Stretch' fabric. No idea what that material is, but it's incredibly stretchy and makes for a perfect fit. It is a unisex jacket, but works brilliantly for women, especially around the bust and waist, which is a pain to find fitted jackets for. Aside from the stretchiness, it's packed with other features like adjustable straps on the arms, a wide zip opening cuff (which makes it easy to slip on bigger gloves), two large side pockets, two chest pockets and a handy zipped inside one. The jacket also comes with elbow and shoulder protection and a hefty CE level 1 back protector.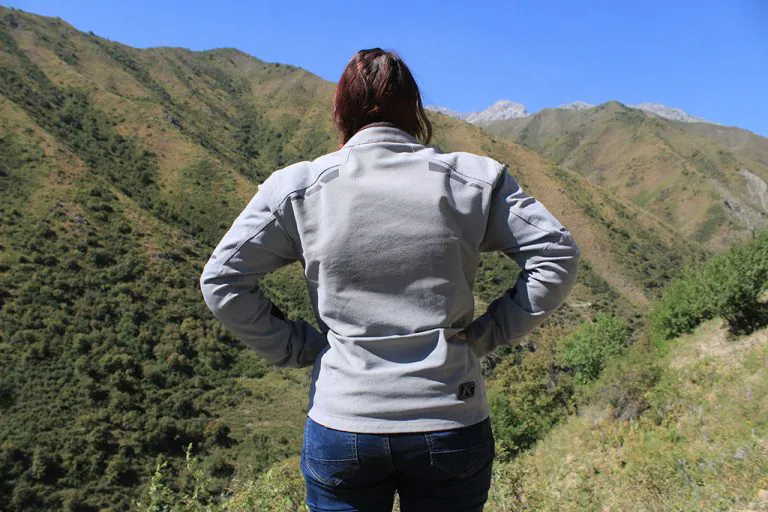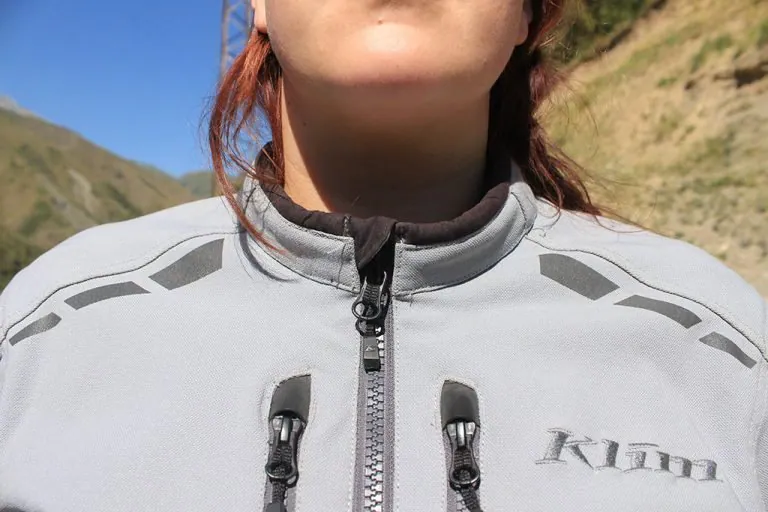 What's good?
Another thing I love about this jacket is its breathability. The Marrakesh's material is porous and lets air flood through, which is interesting because, according to Klim, it also has a 'hydrophobic coating' which, they say repels water and helps it to dry fast. It's not waterproof, but will protect from the odd shower, so if you're riding on rainy days you'll need a lightweight waterproof throw-over. And if that's the case you won't sweat up either as the moisture wicking mesh liner keeps you cool.
The stretchy material, sublime fit, features and breathability made this the perfect jacket to cross Central Asia in. Over 4000 miles through Kazakhstan, Uzbekistan, Tajikistan, Afghanistan and Kyrgyzstan and the Klim hasn't got a single rip or tear, I didn't melt inside it and I was all-day comfy with long hours in the saddle.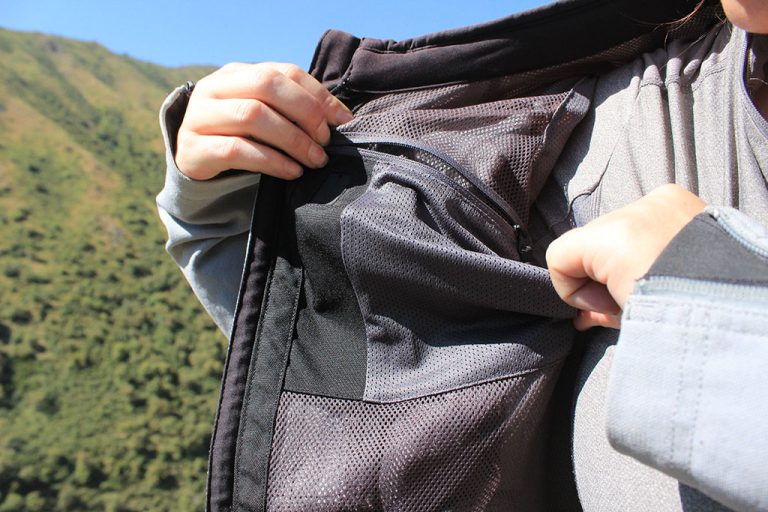 The abundance of pockets made it easy carrying passports and important paperwork, especially when crossing borders. The light weight and breathability made it bearable in Uzbekistan's baking deserts and the fit and style were perfect for riding around cosmopolitan downtown Almaty.
What's not?
But nothing is without fault, and if I had to be really picky – I'd ask Klim to stick a couple of vents on the jacket for even more air flow. Although that only really cropped up as the temperatures soared.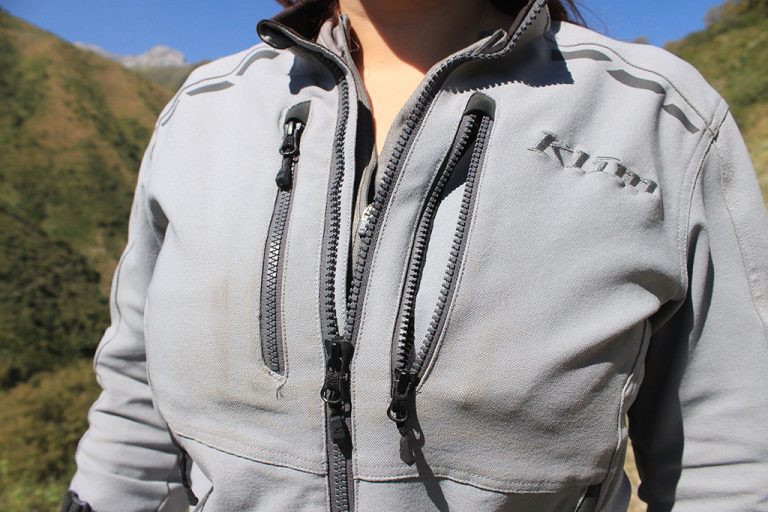 Round up
While this was the perfect jacket to ride through the heat of Central Asia, I'd equally love wearing this back in the UK as my everyday riding jacket. I feel so comfortable in it, it's cool, light, doesn't scream "I'm a motorcycle jacket", looks stylish and fits like a dream.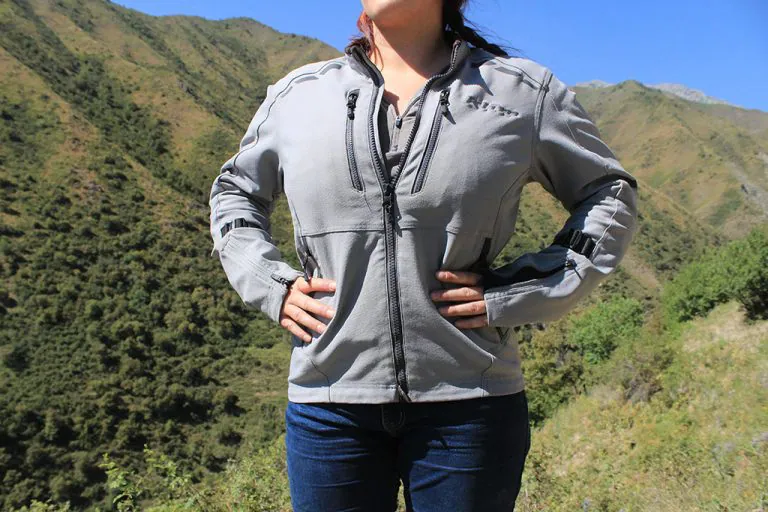 Klim Marrakesh Jacket Review: Total score: 18⁄20
ps. We may receive a small commission, at absolutely no cost to you, if you purchase any products using the links on this page. We're not sponsored by anyone, are completely impartial and don't run ads. So this helps us keep the site running. Thank you for your support.
Read more on Adventure Bike Gear
Thanks for checking out our Klim Marrakesh Jacket Review. We hope you enjoyed it! Here's a few more articles on motorcycle clothing that we recommend you read next. 
We'd love to hear from you! Please leave your comments below.