Kenya Motorcycle Rentals and Tours
Here's our recommended motorcycle tour and rental companies for Kenya.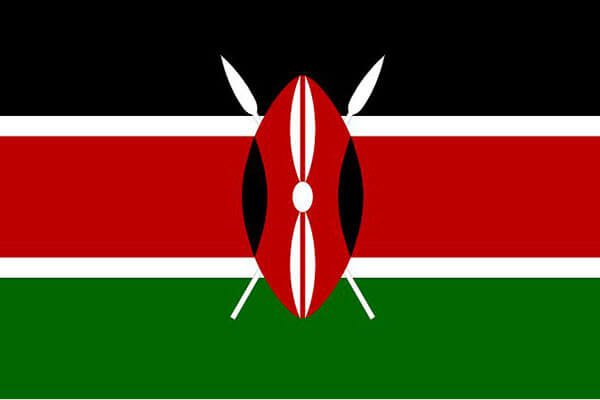 "We are the most reliable and affordable bike rental service in East Africa. Our well maintained motorcycles are ready to hit the road wherever you want to go, within Kenya and across borders, no problem!"
Services: Motorcycle and Gear Rental, cross border rental + Motorcycle Pick up/drop off
Rental bikes: Kibo 250cc , Bajaj Boxer 150cc and TVS Wego Scooter 110cc.
Rental prices: Daily rates are £27, £15 and £14 approx. for the Kibo 250cc, Boxer 150cc and Wego 110cc respectively.
Tour prices: There are currently bi-weekly day tours for £47 approx. iRideNairobi also assist renters to chart longer tours in Kenya and East Africa.
Insurance: The motorcycle has comprehensive insurance, however a refundable security deposit of £77 is required during the rental to cover minor damage that is below insurance repair thresholds.
Kit availability: Each rental comes with a helmet and reflector as standard. Additional gear is available at a fee.
"We organise the ultimate off-road exerience on African trails in Kenya and Tanzania by motorcycle. We've been running tours since 1999 and provide a unique and close encounter with African people and wildlife."
Services: Guided motorcycle tours in East Africa: Kenya  and Tanzania.
Tour bikes: HONDA XR 400 and 250 (electric starter)
Tour prices: Tour prices range from £2,350 – £3,130 dependent on the number of participants. The tours are all-inclusive.
Insurance: Insurance is included.
Kit availability:  Gear can be supplied. 
 Mombasa, Kenya
www.motorbike-safari.com
   Frederic Poincon 
+254 712 730 219
  aventure.safaris@gmail.com
"We help independent riders explore Africa on our bikes. We are about fun, riding and adventure. "
Services: Guided and self-guided tours and motorcycle rental in Kenya. On both the guided tours and self-guided rentals there is the option to take the bikes further into East Africa and even further afield. 
Rental bikes: BMW 800 GS Adventure, Suzuki DL 650 V-Strom and Kawasaki KLR 650.
Rental prices: Range from £57 -£118 per calendar day, depending on rental term and bike choice. 
Tour prices: 14-day East Africa Tour is £3,400 including motorcycle, guide, accommodation, fuel. This tour takes you through Kenya, Uganda, Rwanda and Tanzania – chasing the Nile while tracking gorillas and lions.
Insurance: Insurance is included
Kit availability:  Gear can be supplied. 
Read more on Motorcycle Travel in Kenya and Africa.
Thanks for checking out our Kenya Motorcycle Tour and Rental Companies post. We hope you found what you were looking for.  Here's a few more articles on motorcycling in Kenya and Africa that we recommend you read next. 
What's next? Check out these resources to get started on your adventure!
Motorcycle Rental and Tour Companies
Planning a Fly and Ride bike adventure? Here's our recommended motorcycle rental and tour companies from around the world. Check out the page, click a country and see what's on offer!
Read More
We'd love to hear from you! Let us know about your Kenya motorcycle tour experiences and ask any questions in the comments below.